5 Strategies of Leveraging AI In Digital Marketing
In this article, I would like to share with you my 5 strategies of leveraging AI to achieve marketing goals. No matter you aim to drive leads, acquire new customers, you can learn from strategies how AI in digital marketing make you more value and your business success.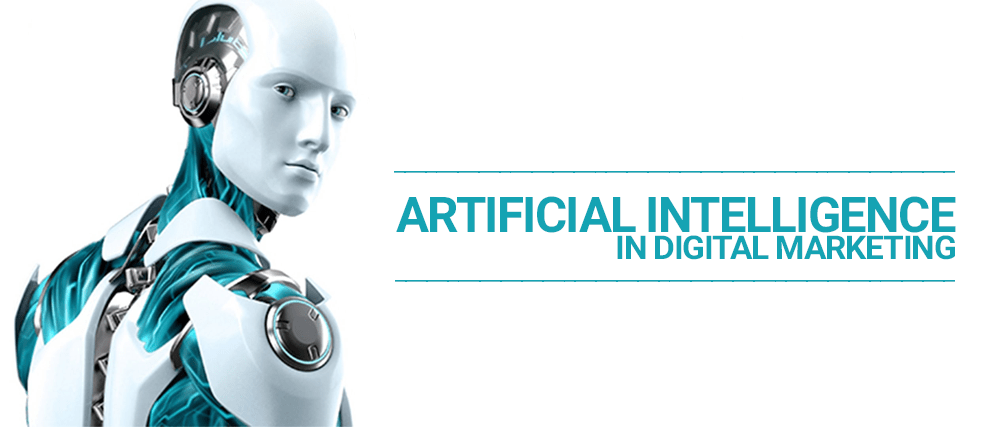 In this article, I would like to share with you my 5 strategies for leveraging AI to achieve marketing goals. No matter you aim to drive leads, acquire new customers, you can learn from strategies how AI in digital marketing makes you more value and your business success.
Before learning how to leverage, we first must understand how AI works in digital marketing.
Artificial intelligence is a program with learning capacity, designed to stimulate and replace human being to handle work. For those repeating physical work and complex math subjects, AI is the best solution.
The key icon of AI is machine learning capacity. The beauty of this capacity is automated, ice ball rolling power, and self-learning brain. From the slide attached below, machine learning is classified into 3 stages with the related effort we need to input. It's a basic instruction to learn working with AI.
Supervised learning

Unsupervised learning

Reinforcement learning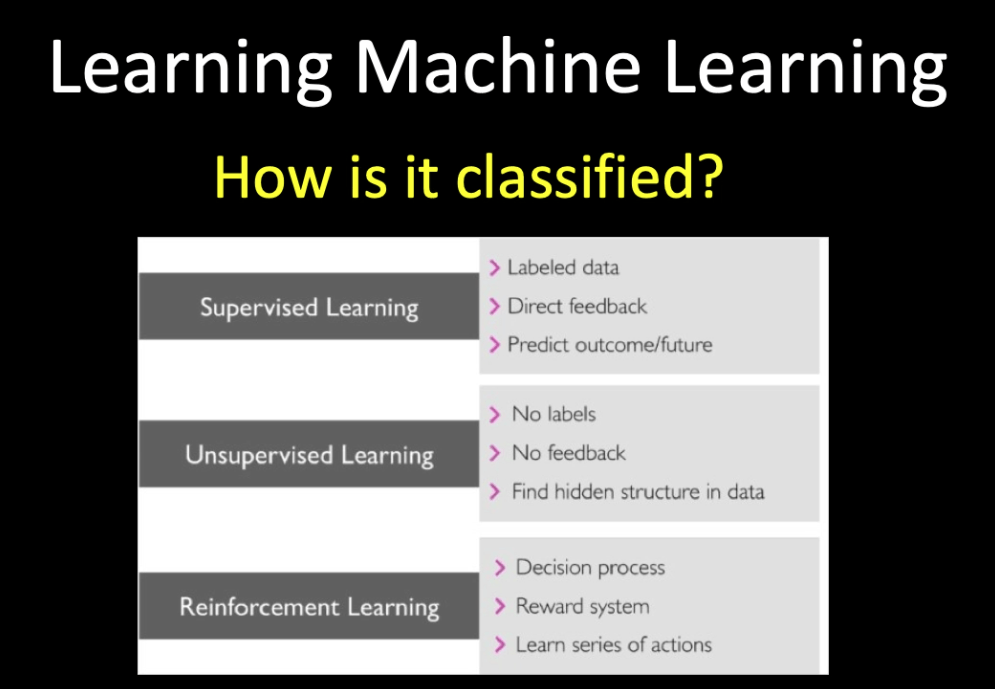 With its super-fast speed of machine learning such as data calculation and processing capacity, AI is able to perform far better than human beings do. It indeed helps save us time. So we could focus on work originally we should. It's like communication, creativity, transformation, and problem resolving.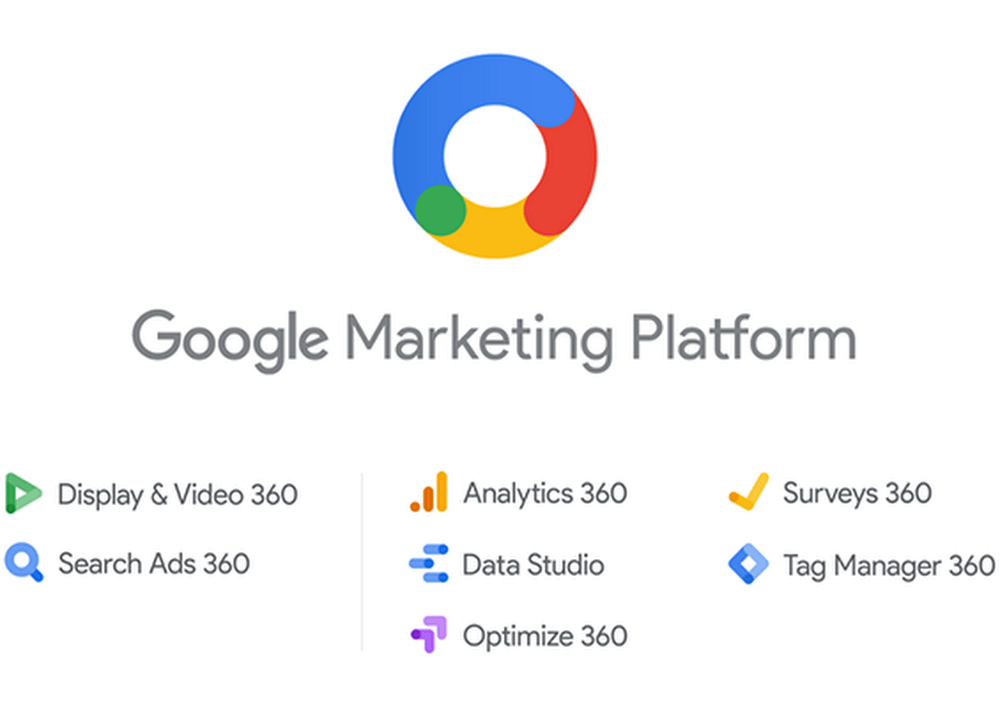 When we aim to drive B2B event leads from display ads, Google 360 platform AI is not able to understand and help deliver dynamic ads before we segment target audience groups, set up a campaign goal and label the converted event spot.

Google 360 display ads are learning the campaign insight based on these given elements, it often causes cost per lead exceeding your goal due to many variable elements increasing dynamic ads learning time cycle, such as device, time, audience demographic, data source, etc. We need to adjust the setting and direct the AI learning model to widen or narrow the scope, for the purpose to manage budget efficiency.

After 2 ~ 3 weeks, dynamic ads basically can deliver personally and meet the goal, based on CTR and CPL, etc metrics we can see. At this moment, Google 360 AI can more accurately predict the result and audience size according to our daily budget. Also, AI keeps updating feedbacks on the correlation between the campaign goal and variable data, like women who are interested in USA politics got higher form submission rate. It's nothing right or wrong with AI feedback, so all we need to do is to judge and see if A/B testing is necessary.

We need to test useful feedback we think from Google 360 AI because the testing result is a key direction and admit for AI to learn your goal and run automatically on behalf of you step by step. After all, it's just one scenario that Google 360 AI delivers most related ads version to woman who is interested in USA politics automatically. What you are aiming to be 100% confident is Google AI can automatically use our content assets to dynamically communicate with men, for example, who hate USA politics.
Why we need AI to help us earn more time from 24/7
From the perspective of human being psychology, we're born to hate repeating and boring jobs. Here I take two scenario examples: Self-driving and marketing A/B testing, to simply and visually elaborate my points.
Self-driving and robots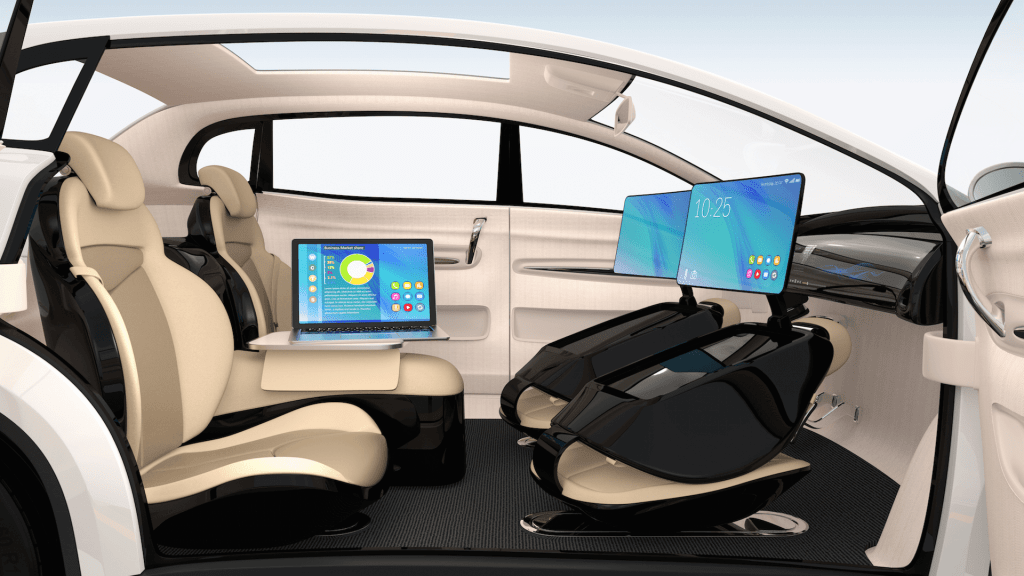 Driving from my house to the office is my regular routine every day. I still remember my original purpose to buy a car is not only for saving time, it is also for enjoying driving fun. But I believe when every day you repeat turning left at the same crossing, bump into traffic jams in the same tunnel and park the same spot. Acting like a robot causes an uncontrollable tired mood up easily from inside to your face. There's a saying "From enjoying to suffering".
I'm wondering if I can save time on driving either because I should make use of 60 mins time to think about what ingredients I prepare to cook dinner for my family. Thus I hope an AI robot can replace me 50% of driving time as mentioned above. So I can enjoy the time and make it meaningful. The answer is obvious now.
Marketing A/B Testing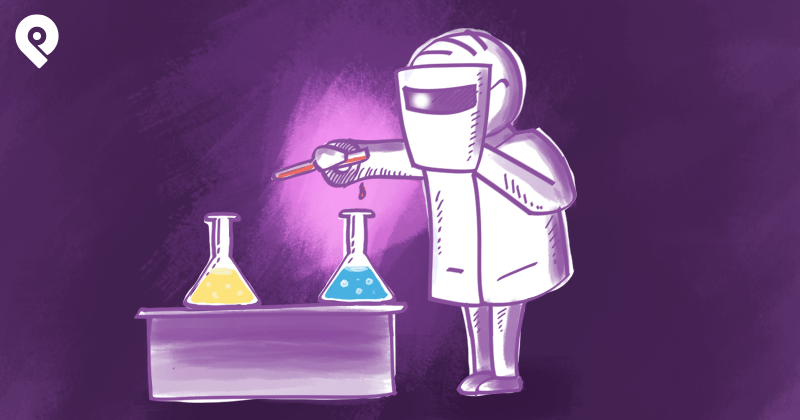 I believe marketing is a kind of science, rather than a round of gambling game. This science methodology behind is a complex combination. The combination can vary by factors that include weather, consumer, a market economy, weather, politics, technology, etc.
I enjoy thinking, designing and implementing marketing strategies on the channel, product, pricing, etc. I am sure I should and need to spend more time on those. Leveraging digital does facilitate me to transform a product, enhance the user experience, drive sales, and retain customers. But the point is on-going A/B testing is critical but unlimited in the process, for the purpose to make and prove decisions intelligently. Even though we are passionate about spreadsheet daily monitoring A/B testing result by manual effort, AI is a must win because of its super fast and accurate calculation.
What AI implications are for digital marketing success
Artificial intelligence is the absolute winner on speed and accuracy thanks to its calculation and learning power. It saves time and lowers the frequency of tired mood when we repeat doing the same work. Thus, it helps us increase efficiency and maintains a passion for a job finally. Working with AI is irreversible.
But AI needs algorithms, and also must need a huge amount of data to learn and grow. Also, what rules (algorithm etc) set up and raw data fed in AI are mattering the final result heavily. Most importantly, the final purpose is to communicate with human beings and grow business. Thus, the cons of AI correspondently occur, compared with a human being.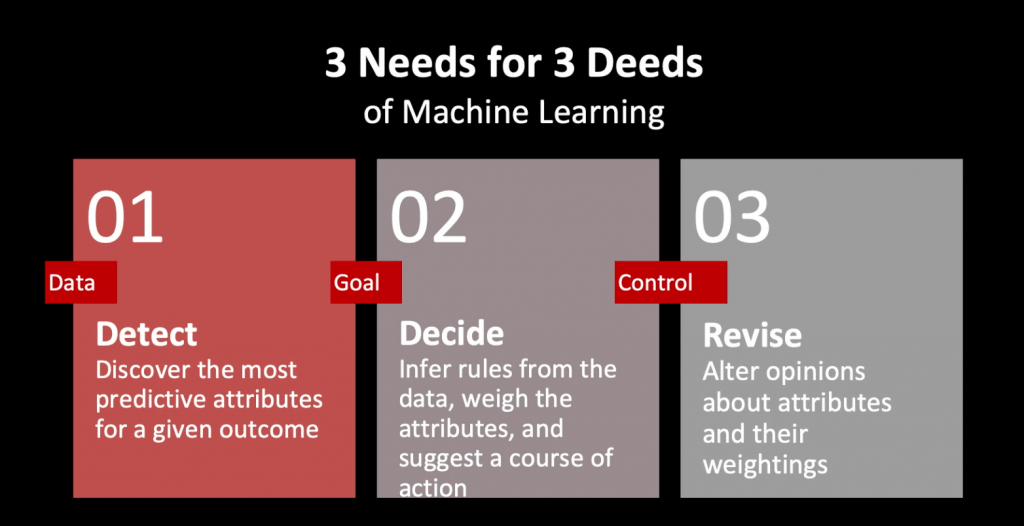 For digital marketing success, there're 3 aspects of human being is the sure winner.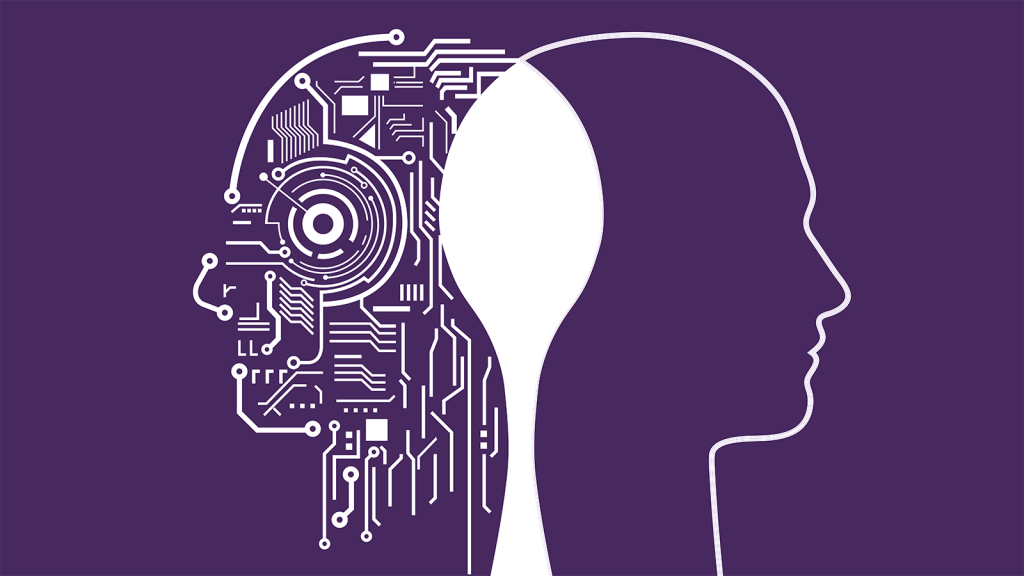 Digital marketing is a part of business strategy. With earning more time by AI assistance, we are free from repeating work and focus more on business-level consideration. Thus we could spend more time on transformation, pricing, product, business model, partnership development, and innovation work, for the purpose to maintain, grow business in existing markets and develop opportunities in new markets. These work are all we originally should do.

AI relies on the food from human beings to grow, and needs direction from human beings, in order not to sidetrack the purpose and work in the right direction. As a digital marketer, we need to have the capacity of sourcing, categorizing and qualifying data as a gatekeeper, for the purpose to ensure all the algorithms we set up and data we feed to AI are clear, constable and trackable.

AI is able to create BGM, news, video, or standard version banner templates automatically. But nobody likes messages and stories without soul and resonance. Consumers buy because they get convinced and touch at the end. Also if everybody is using the same AI platform, how much personalised artwork can be created? AI can be an assistance to create great content, but human beings need to be the story creator and teller. This is critical to winning.
5 Strategies of Leveraging AI in Digital Marketing
1. Intelligent decision by combing your business + digital marketing strategy and AI predictive capacity
Instinctively AI is super powerful on crawling data, processing data, calculating performance and predicting the result and trend, although the capacity boarder of AI depends on algorithm we develop in a platform. Also, it is able to predict by finding relationship among variable elements affecting result. For example, Alibaba SYCM predicts your products in Tmall store revenue would go up 35% in Nov 11th next year. SYCM suggests you to stock more switch Zelda special version accessories, because Zelda 2 will release in early Nov.
However, AI predicts based on historical data and updated data fed via latest transactions and other API. So how many new competitors would bid 1st ranking to sell your best item? Any new products or substitute would dilute your market share? As a business owner, you need to plan pricing, product, partnership and content strategy, instead of just replying on historical data and AI smart suggestions. After all, if all your competitors are using AI and learn similar insight, you would lose cutting edge even though your data assets and customers might be unique. There's a saying "The weather never knows its mood".
2. Push-model strategy of digital marketing become more important (Programmatic, marketing automation)
Search, e-commerce marketplace, youtube, OTA are search-oriented channels. It's a kind of pull-model strategy of digital marketing, because consumers are positive to research information and find products they are interested in. So we need to deploy content marketing, pricing and product strategy for the purpose to convert more clicks and sales from existing needs from search.
However the cons of pull-model strategy of digital marketing is due to its pros. Consumers are looking for referral information or already decided which brand to pay. So in a way, they're aware they need something, rather than get inspired and educated by brand messages. Thus, they would compare review, and more care about pricing.
On the other hand, push-model strategy of digital marketing can reach and communicate with your target audience positively. Before AI applied to digital marketing, it's as if you throw a stone to catch fishes in a sea. Thanks to AI, you can execute your pull-model strategy at right moment and right place to the right person. For example through Wechat connected with a CRM/CDP, we can reach Louis and communicate with him a personalised ads messages through Tencent marketing platform – Programmatic buy. Or AI enables to feed a message via SMS, App notification, instant messenger or email channel to Louis with exclusive airport lounge special offers when he's sucking in Tokyo airport due to flight delay. (Marketing automation)
3. Assign responsibility between your teams and AI chatbot
We need to understand when end consumers need a human being staff to help. When we browse a website popping up a window front of us, we might leave messages asking about some standard questions like service and pricing to know more about the brand, AI chatbot is fully qualified to fulfil this responsibility and end consumers feel good, because AI robot can reply immediately. When we are looking for a promotion discount of a brand, we ask brand WeChat chatbot and AI chatbot immediately feeds us the coupon code, that's perfect because of real time response.
However when duplicate payment happened via Alipay and we feel worried or pissed off, AI chatbot can't resolve only replying on answers, because end consumers need explanation, resolution with a positive and calm tone and voice. AI chatbot only approach would cause complaints and bad user experience.
Thus as a business owner, we need to assign what scope of questions AI chatbot handle, and what scope of questions sales team and CS team staff should take over.
4. A/B Testing Is A Must With AI Efficiency
Marketing sense and intuition are lovely and I often love saying "this is my sense from years experience". But in fact this is not a convincing method nowadays when AI is sitting with us.
For example, cost per action and cost per clicks are two bidding approaches in digital marketing channels, such as SEM, social media, display etc. Although many platforms still purchase inventory by impression and optimise CPA or CPC etc for advertisers, it's a significant direction for AI to optimise campaign for you based on clicks or conversion.
Normally CPA is lower than actual CPA from CPC model, because it tells AI the ads only reach those audience who are ready to buy. Meanwhile due to this purpose, web traffic from CPA model is less than CPC.
However for my experiences, I don't suggest to implement by this perception. I persist and suggest to implement A/B testing with the help of AI, for the purpose to see which actual CPA is lower. If the result is similar, I'll prefer CPC because sustainable online traffic is one of key metrics in digital marketing success.
5. Map 1st party data with 2nd and 3rd party to keep updating lookalike prospect list
As an e-commerce store owner, you definitely hope to continue growing my customer in CRM and keep retention rate stably. As a Vlogger, you do hope more audience would like my video content as well as my fans do now. Thanks to AI data mapping super capacity, reaching right audience is not a problem anymore
Take facebook for an example, we could connect Facebook business manager with salesforce marketing cloud – CRM. Through PII data fed by CRM, Facebook AI robot can help advertisers to map 1st party data with 2nd party data in FB data base, for the purpose to create a lookalike list. These lookalike audience profile and interest are similar with our exiting customers and fans. Leveraging your existing customer profile to map same profiles on the market is a key ROI-driven strategy to grow market share and explore new markets
If you like my content, please support us from below one of ways, thanks for your support.