Email and marketing automation would continue as one of the major traffic and revenue sources for any online sellers and eCommerce store owners. In particular, with more revolutionizing messaging and texting channels, such as WhatsApp, live chat, etc, and personally, I believe it would just have more channels. So it would become one of the key channels to drive new customers who are from the middle-funnel of a customer purchase journey and extend customer lifetime value through an efficient and considering conversational marketing strategy. There is a statistic according to a study, worldwide email users are set to grow to 4.3 billion users in 2023.
There is some free software such as GMass, Shopify email out there. They're very helpful and I'm also using them if my purpose is to automate the email blast process, but marketing automation platforms are not just a tool for sending emails and automating the followings. So in this article, I'll review 2 marketing automation platforms, which are Omnisend and Mailchimp from 6 perspectives. By the end of the piece, you can learn which one is better to start for your eCommerce business, and which one price is more reasonable with a similar set of the scope of service.
Price
Omnisend plans differ in the features offered, channels available to use, service, and the number of credits you get to spend per month. Basically, it has 5 available plans for your option, which are:
Trial

Free

Standard

Pro

Enterprise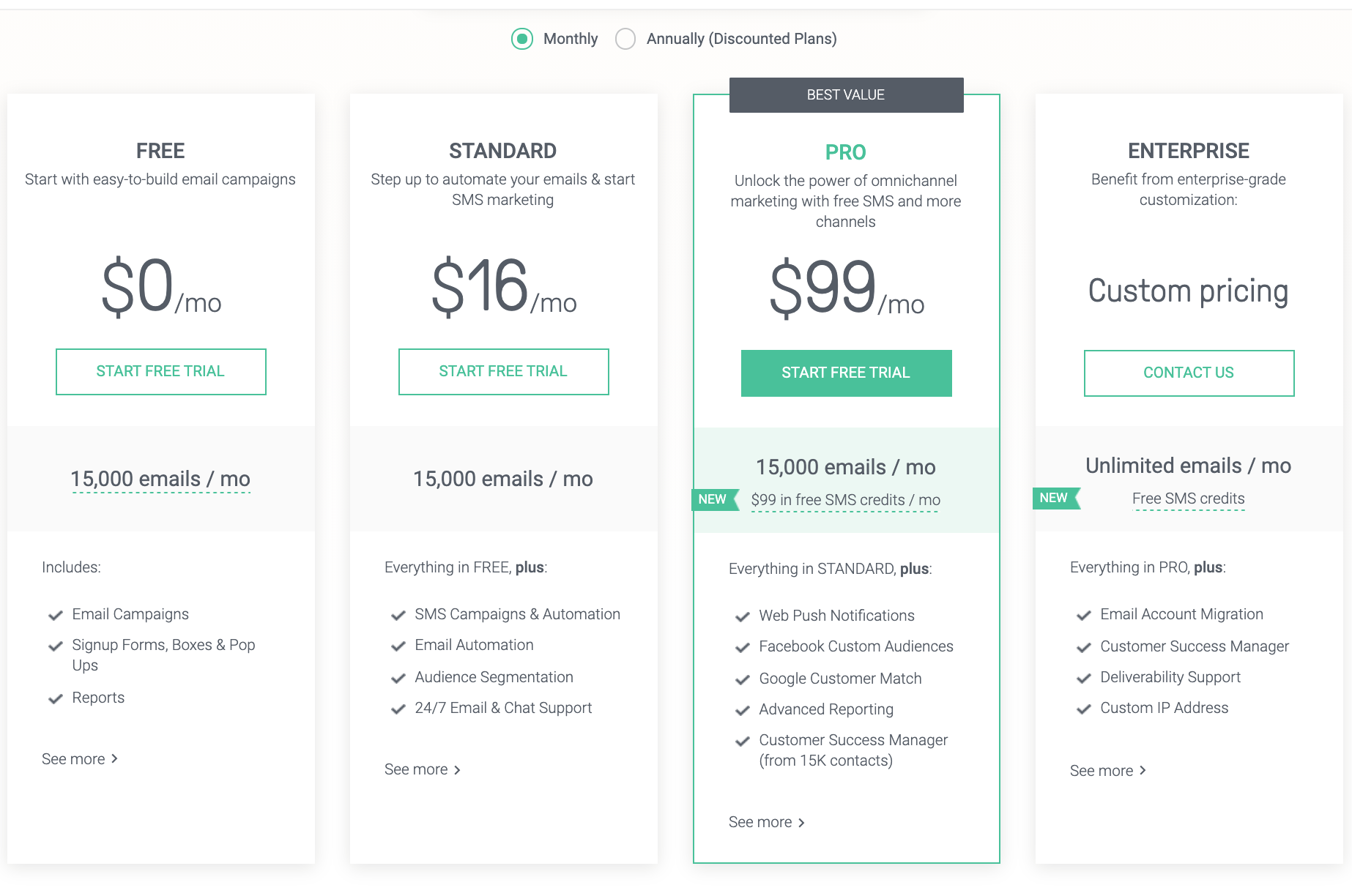 The lowest price is US$16/month, and the pro plan is priced at US$99/month, and the enterprise plan depends on the service of scope.
On the other hand, Mailchimp provides 4 plans, which are:
Free

Essentials

Standard

Premium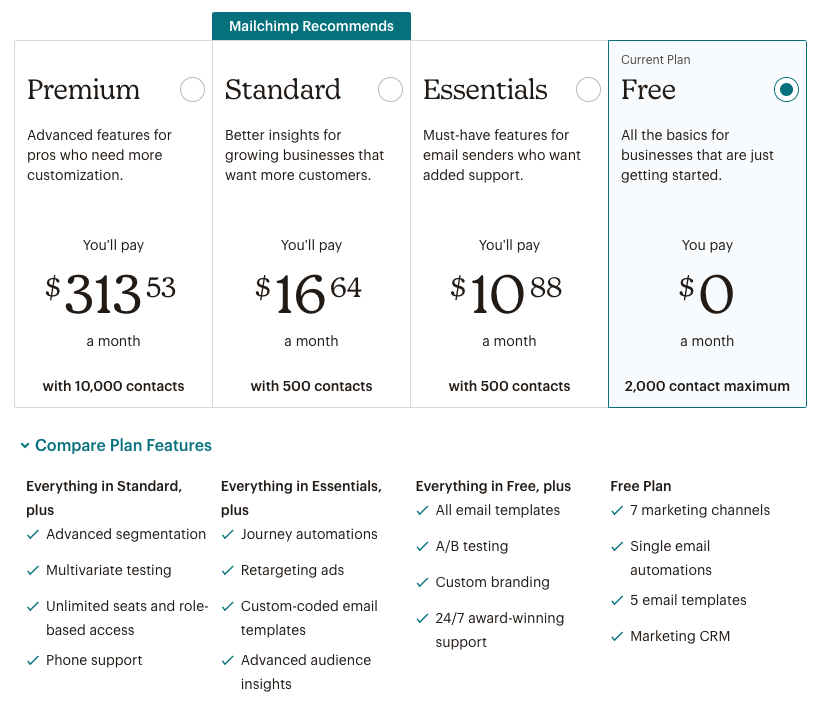 The lowest monthly fee is US$10.88, and the most expensive one is US$313.53.
If we just stand on a monthly fee point of view, both platforms provide a free plan to use, which you can try first, and Omnisend offers you to select and try each plan for free, which might better help you experience the features from each plan, and make a more proper decision.
Once you identify you just need a starter level of marketing automation, Mailchimp essential plan indeed is cheaper than Ominsend which is priced at US$16/month. Frankly, Mailchimp essential plan has already provided full gear fundamental features if you're looking for an email blast, audience management, single email automation, forms, advertising platform integration, custom branding permission platform
As to find out which is better for the eCommerce business, given features are more important than less some bucks. Although there are more email templates and materials you can select and build up the email and automation communication messages in Mailchimp, it might not be friendly for an eCommerce business, in particular, if you are a newbie to selling online. And as an online seller, the usable amount of email, storable contacts, and a product picker are critical.
Mailchimp essential plans allow you to send 15,000 emails/month and store max. 2,500 contacts in your audience list. It allows you to add on top of your plan, like saying you need to pay an additional around US$11/month if you activate the first tier which includes more than 1,500 contacts to store. So in fact, your Mailchimp monthly fees would become US$21.76/month, which is more expensive.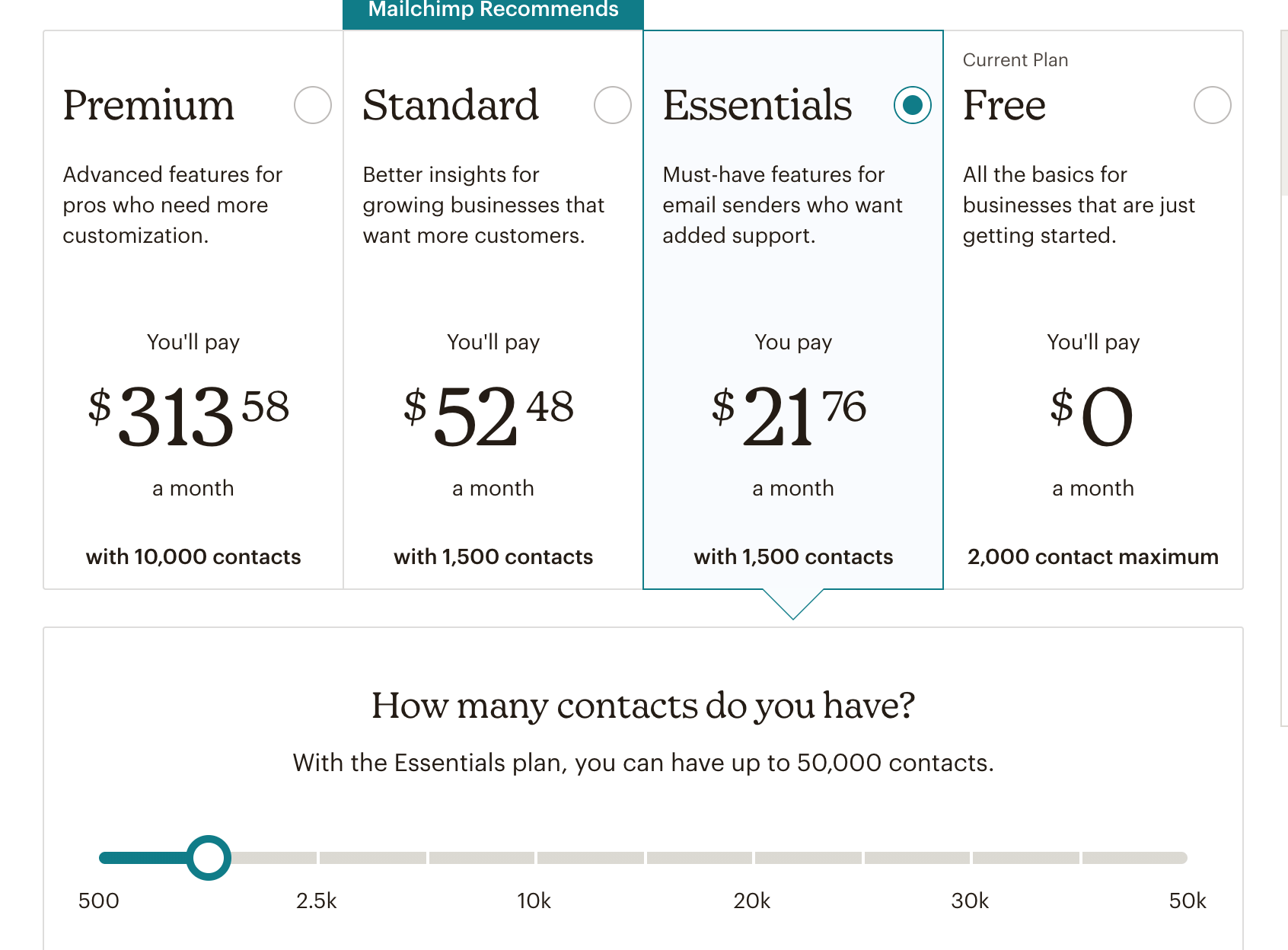 You might say there are not too many contacts at the beginning, but if you like to centralize all leads and prospects into one place, which are from advertising channels such as Google, Facebook, etc. I would say larger contact storage space is better. From this point of view, Omnisend standard plan can offer at least 15,000 email sending/month, and unlimited contact storage. Flat fees might be better for you to calculate the ROI from a marketing automation perspective.
Regarding the email builder, Omnisend straightforward provides you the product picker feature, so you can select a product format and pick the product directly from your website, which saves a huge amount of time rather than doing the product listing again. On the other hand, Mailchimp makes this workflow more complicated.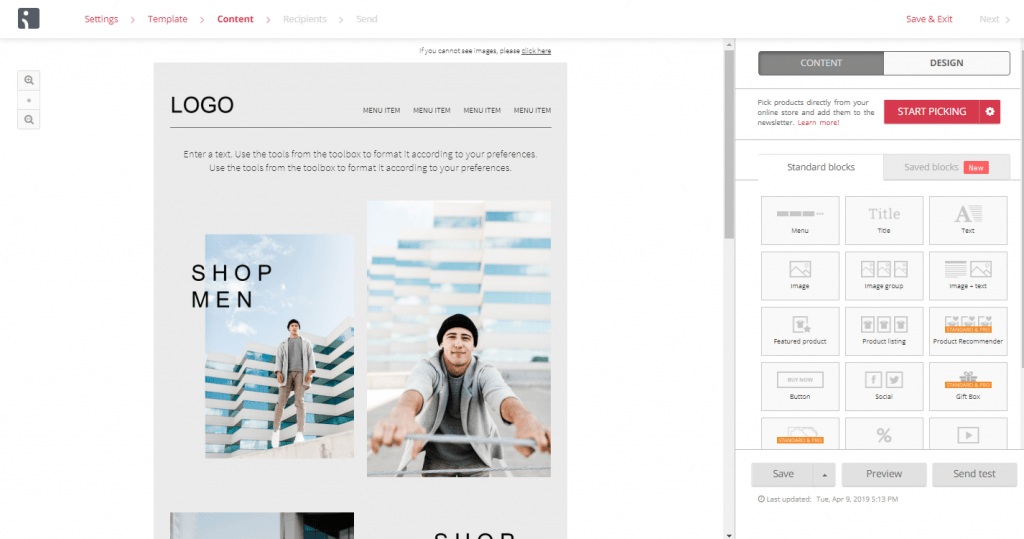 Winner: Ominsend
Campaigns
Campaign options basically are telling us if a platform offers diversified channel and format options or not.
As we can see easily, Omnisend more deep-dive focus on one-to-one eCommerce marketing automation and help eCommerce sellers to convert sales from the middle and low funnel. Below are the type of campaigns and it can reflect this implication:
Email campaign

Email A/B testing campaign

SMS campaign

Push Notification Campaign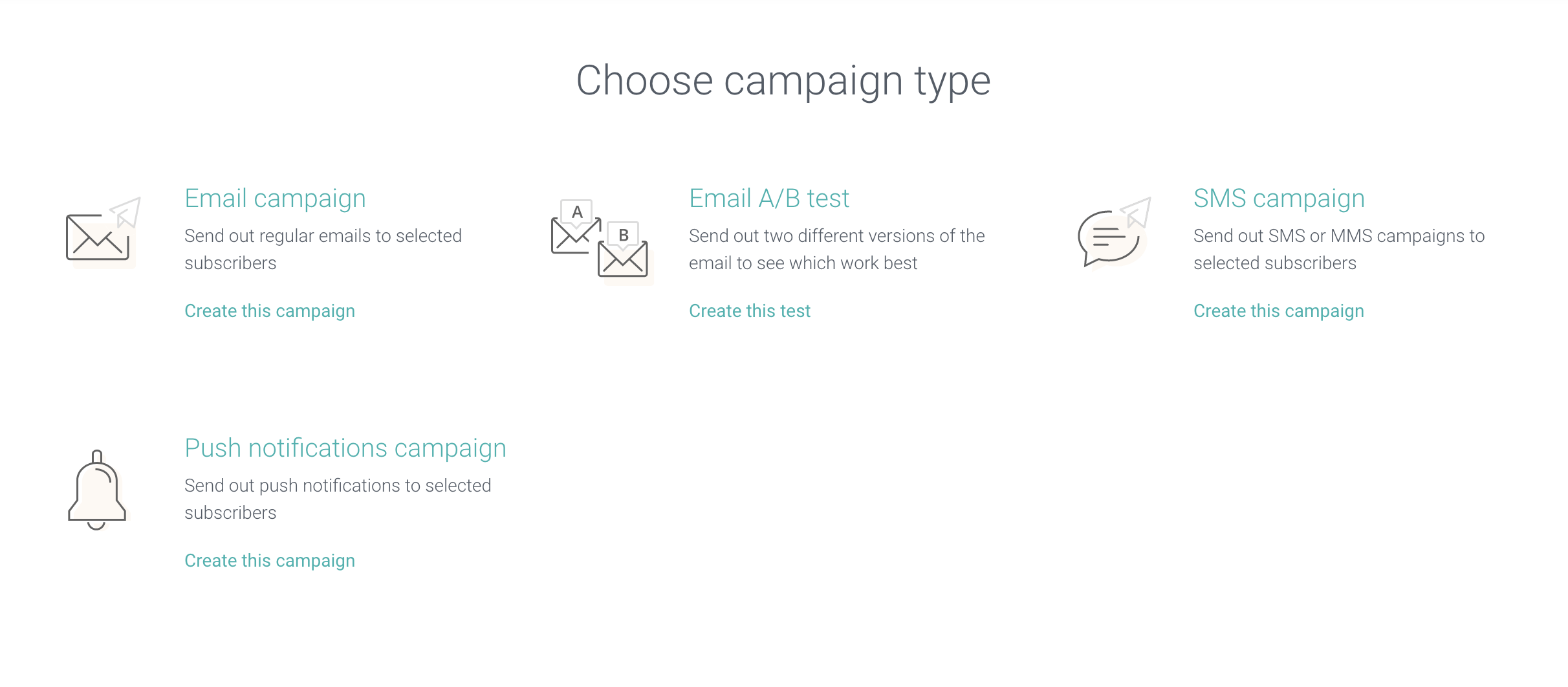 In Pro plan or above, Omnisend allows users to integrate with Facebook, Google, etc, so there would be more channels to roll out the one to one marketing, such as messenger, WhatsApp, etc.
On the other hand, Mailchimp intends to provide a one-stop solution for you to launch an omnichannel marketing campaign. As you can in the campaign section, we can centralize the creative assets in the content studio, and use them to create surveys, postcards, emails, social posts, social ads, automation, search ads, retargeting display ads, and landing pages, although it doesn't have SMS and users must add the SMS plugin on the platform. It's not specifically created for eCommerce sellers, so I would say it serves a more generic target platform users.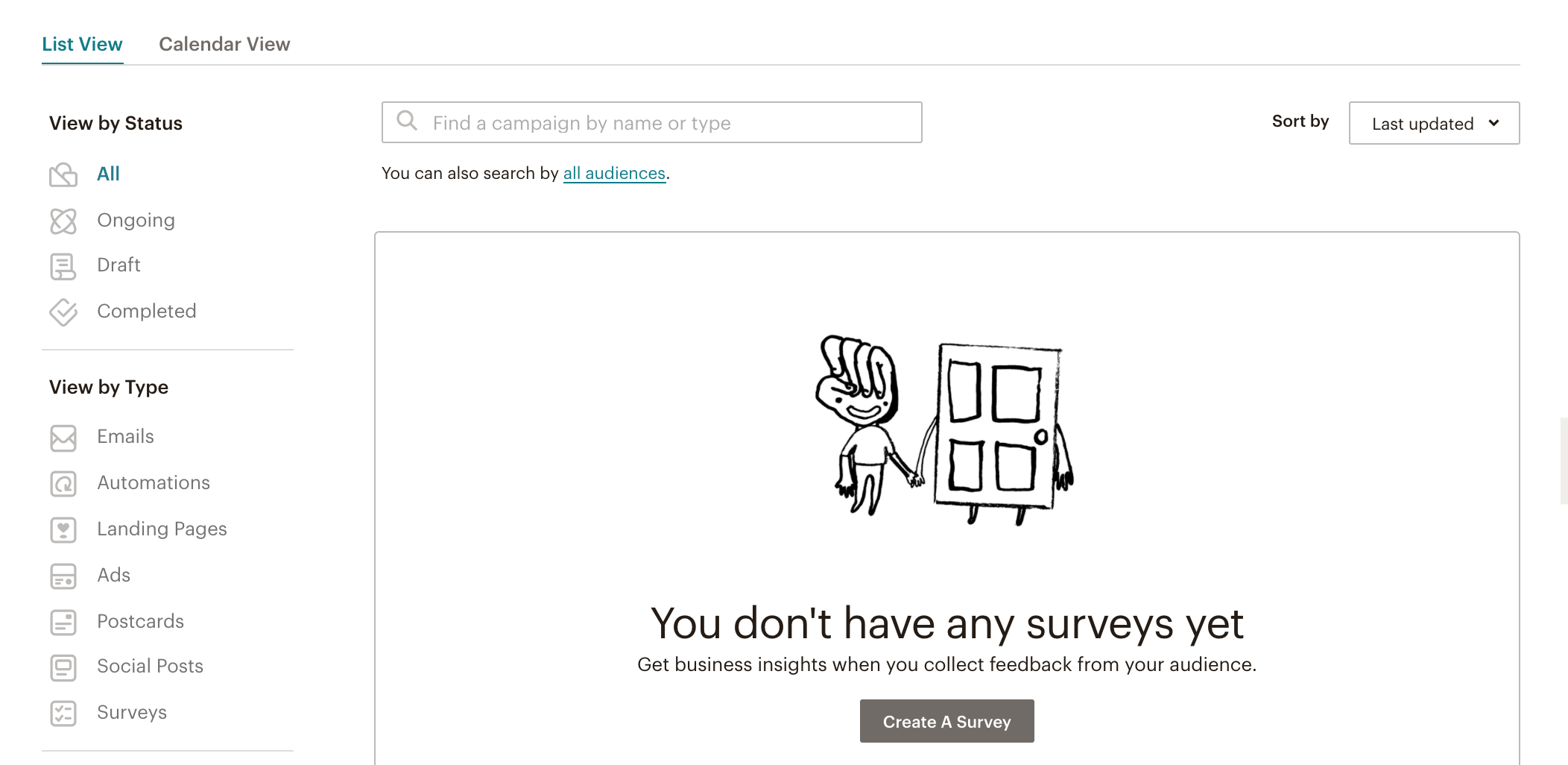 Please don't get me wrong, eCommerce sellers also need to implement an omnichannel strategy and maximize the profitable SKUs' sales and revenue. In terms of this, Mailchimp is better than Omnisend.
Having said that, Mailchimp charges users by lots of variable costs, in particular the storage limitation. And you can imagine if you directly run ads through Mailchimp, rather than by channels, such as Google, Facebook, all data and creative assets can be only stored in Mailchimp, so Mailchimp might create more costs along with your campaign running. If your original purpose is to look for a marketing automation platform, Ominisend is sufficient to fulfill your needs with a flat fee for your eCommerce marketing.
Winner: Tie
Automation
Both platforms either provide lots of automation templates to adopt for no matter email, IM messaging, SMS, or push notification, or allow users to custom the automatic workflow based on the eCommerce business situation.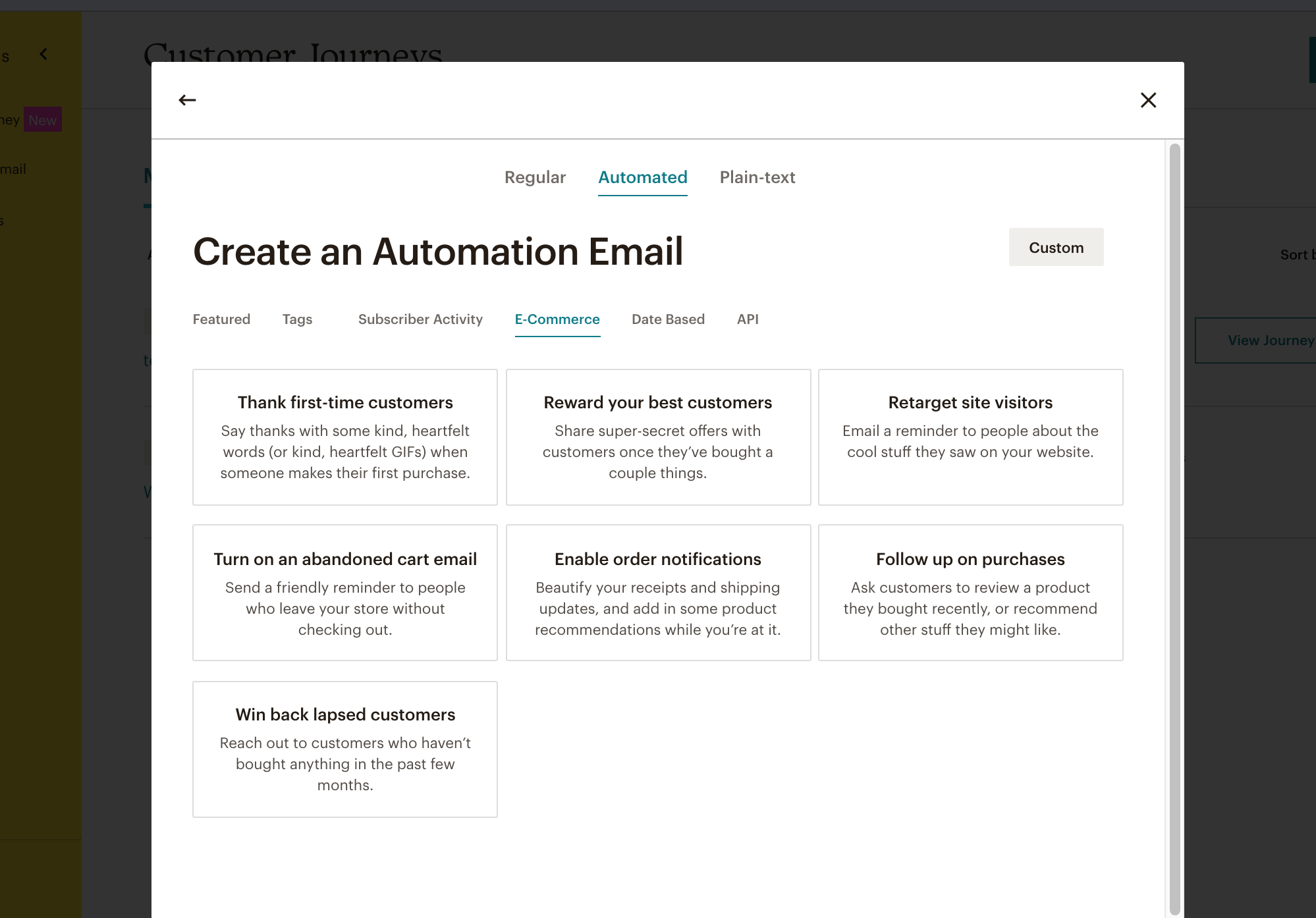 (Mailchimp)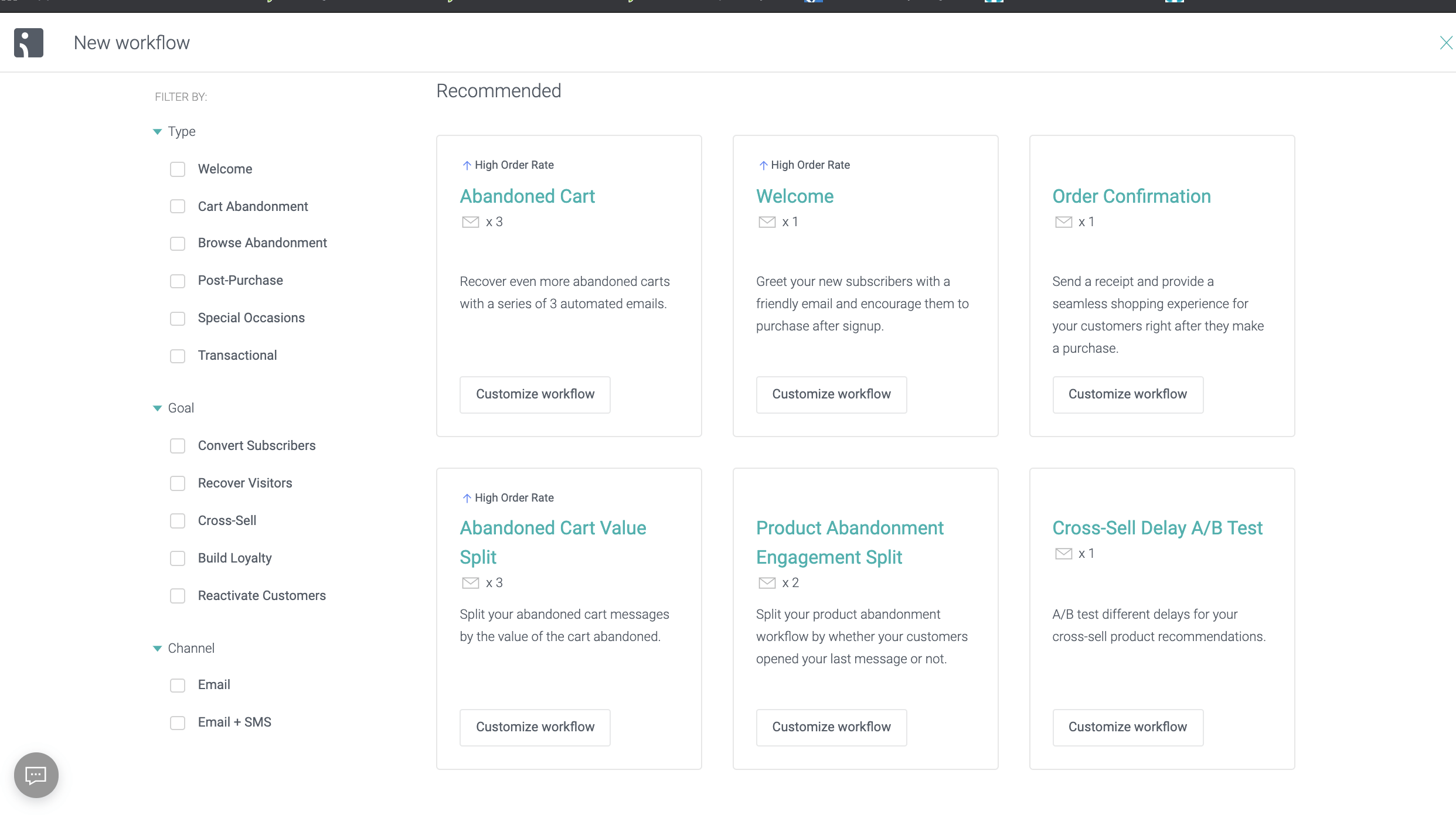 (Omnisend)
Also, both platforms allow users to tailor the customer communication journey and trigger different messages, and split paths by audience tags and conditions. When you create a communication message, you can reuse the existing communication template you created and saved in the campaigns or content studio.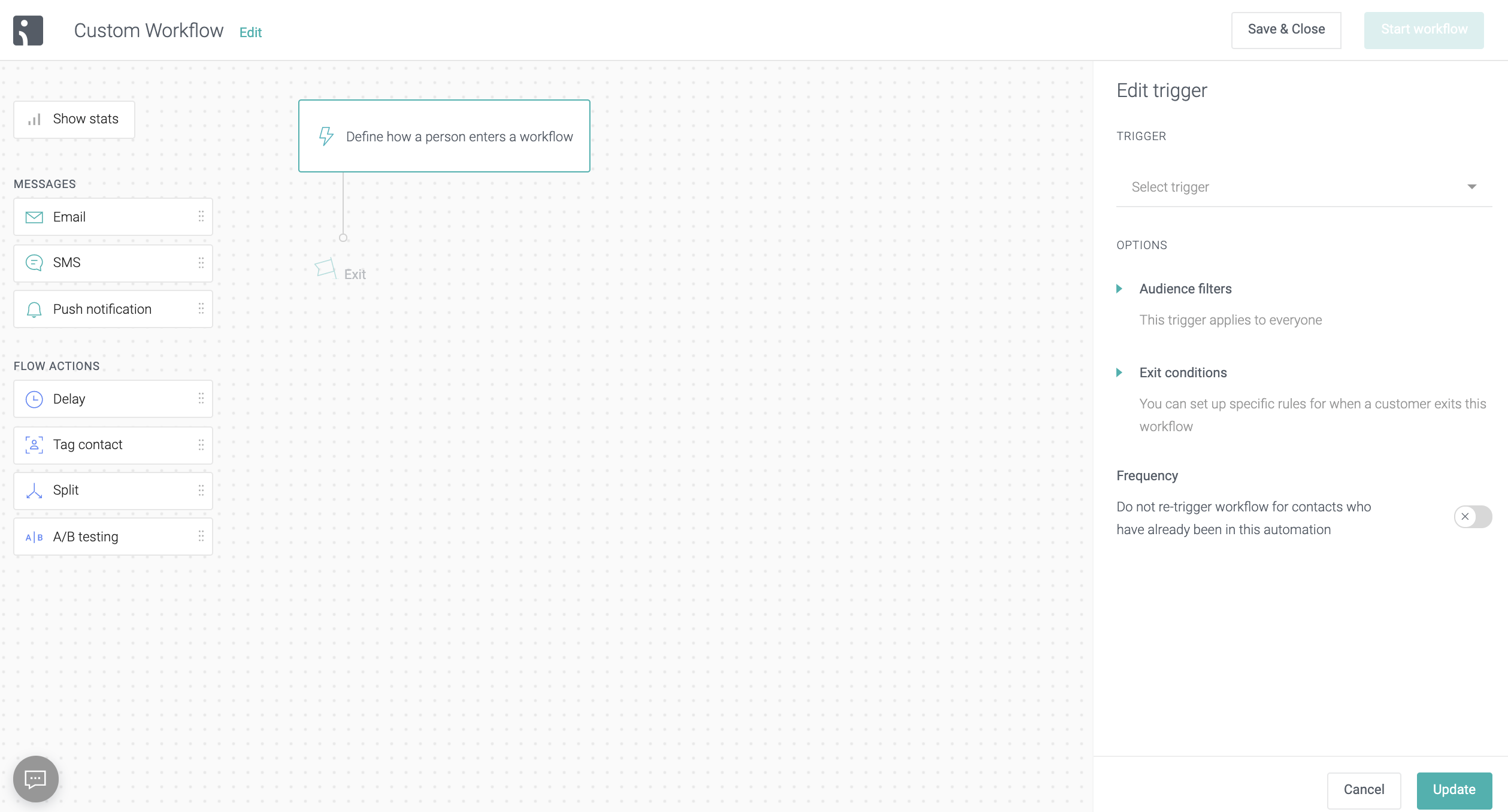 Mailchimp only standard plan (US$52.48/month) or above can provide journey automation, so from a cost point of view, Omnisend is cheaper. But Mailchimp can allow you to custom trigger events via API in the automation section much easier, which facilitates you to set up a more granular level and personalize the messages. For example, you can trigger an email, SMS, or push notification after a user plays your product video on the website because API allows you to integrate with Google analytics. Just in terms of automation, Mailchimp can also facilitate you in more granular strategies from the eCommerce onsite conversion optimization.
Winner: Mailchimp
Forms
Form templates are mainly used to collect prospects, such as new subscribers, leads, etc, which you can communicate with and convert into new customers. Some audience data from forms can either have overlap with abandoned carts and new customers or can be totally new because they might have not checked out yet. So basically duplicating the audience data by emails, the phone number is necessary in the audience management which we would discuss at the moment.
We can select the popup, signup box, landing page in the form section on both platforms.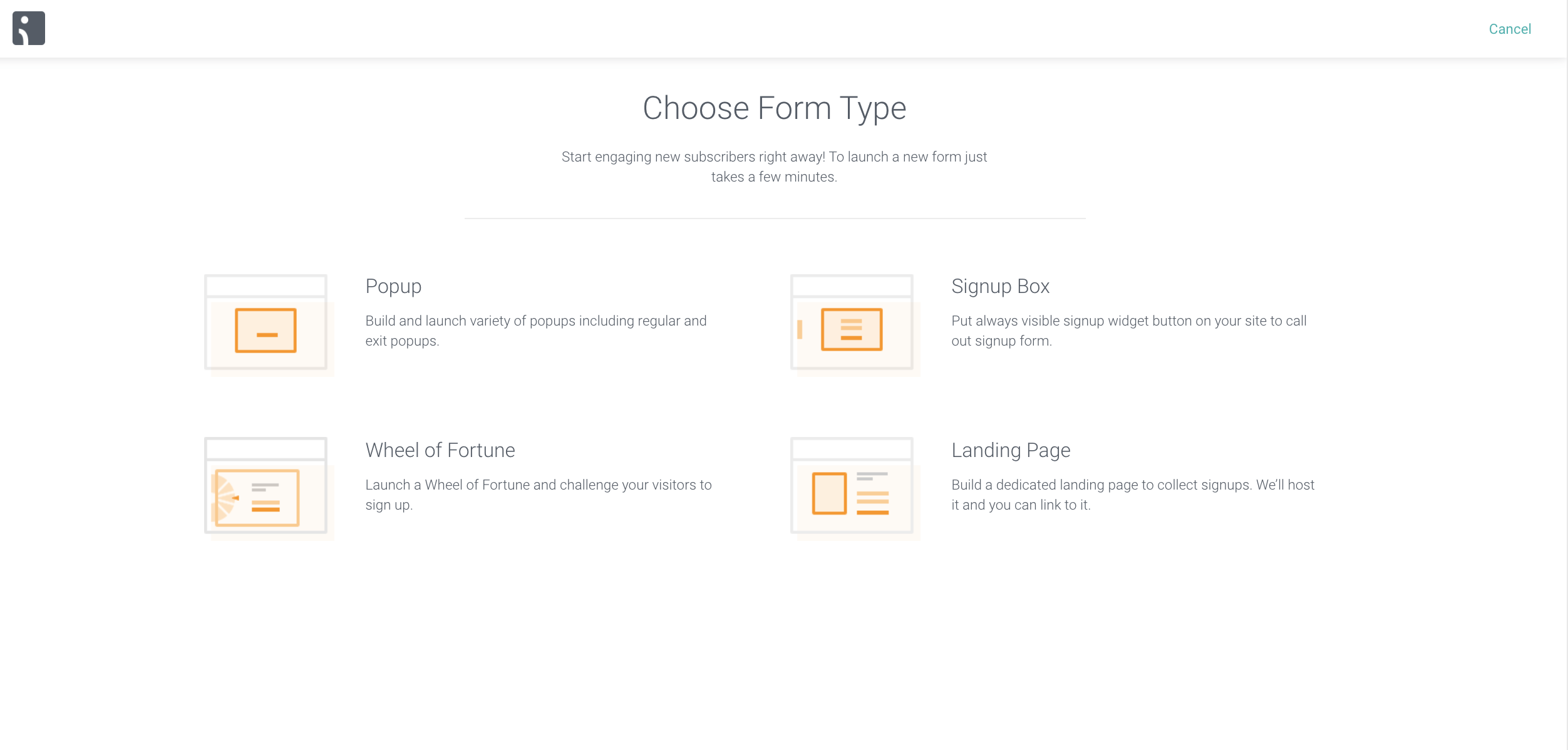 (Omnisend)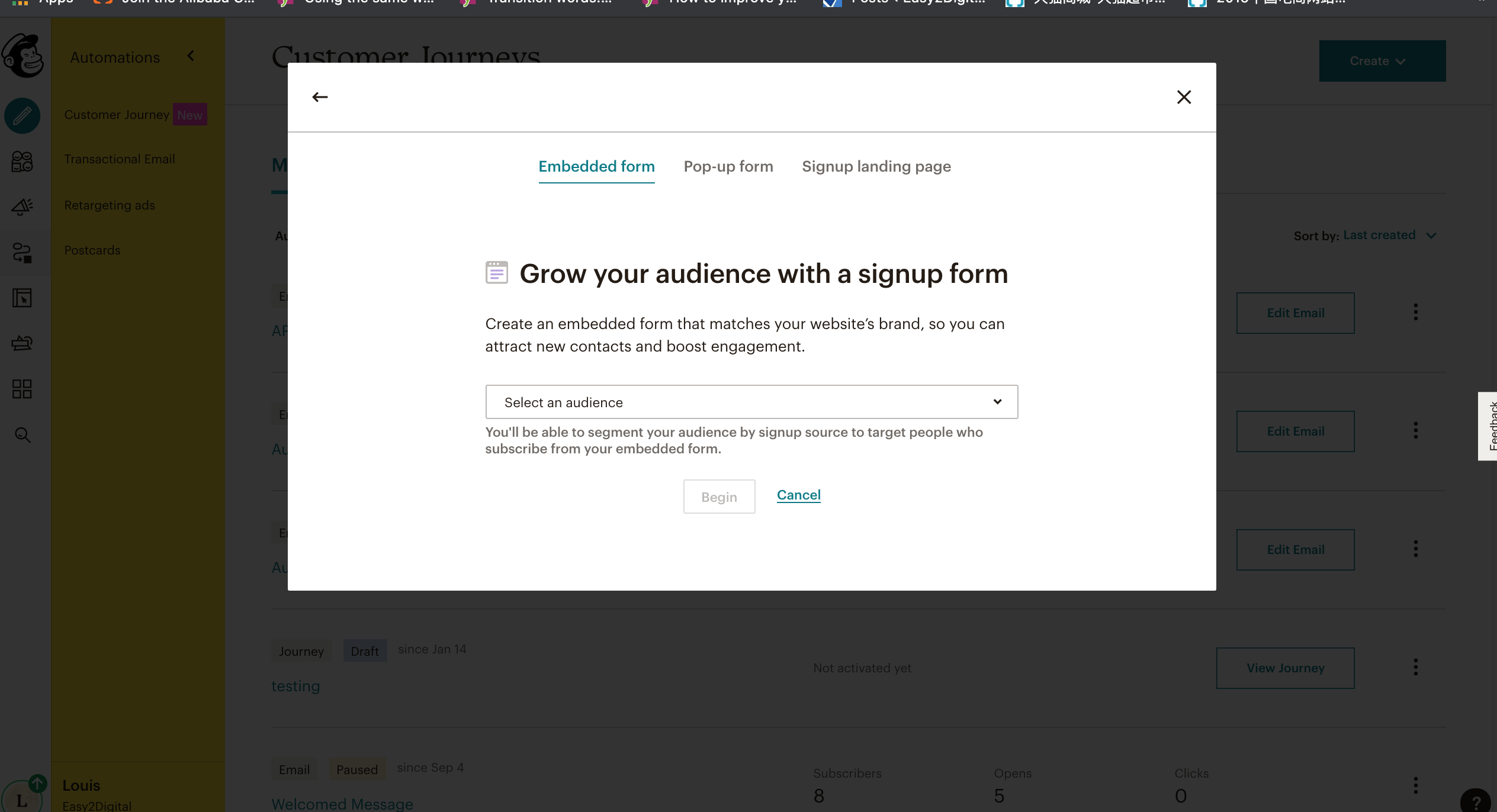 (Mailchimp)
Omnisend also provides a wheel of fortune format. Basically, it's a kind of signing up not only for the newsletter, but also to enjoy a lucky draw for an offer, such as a discount, free shipping, etc, which makes the process more fun.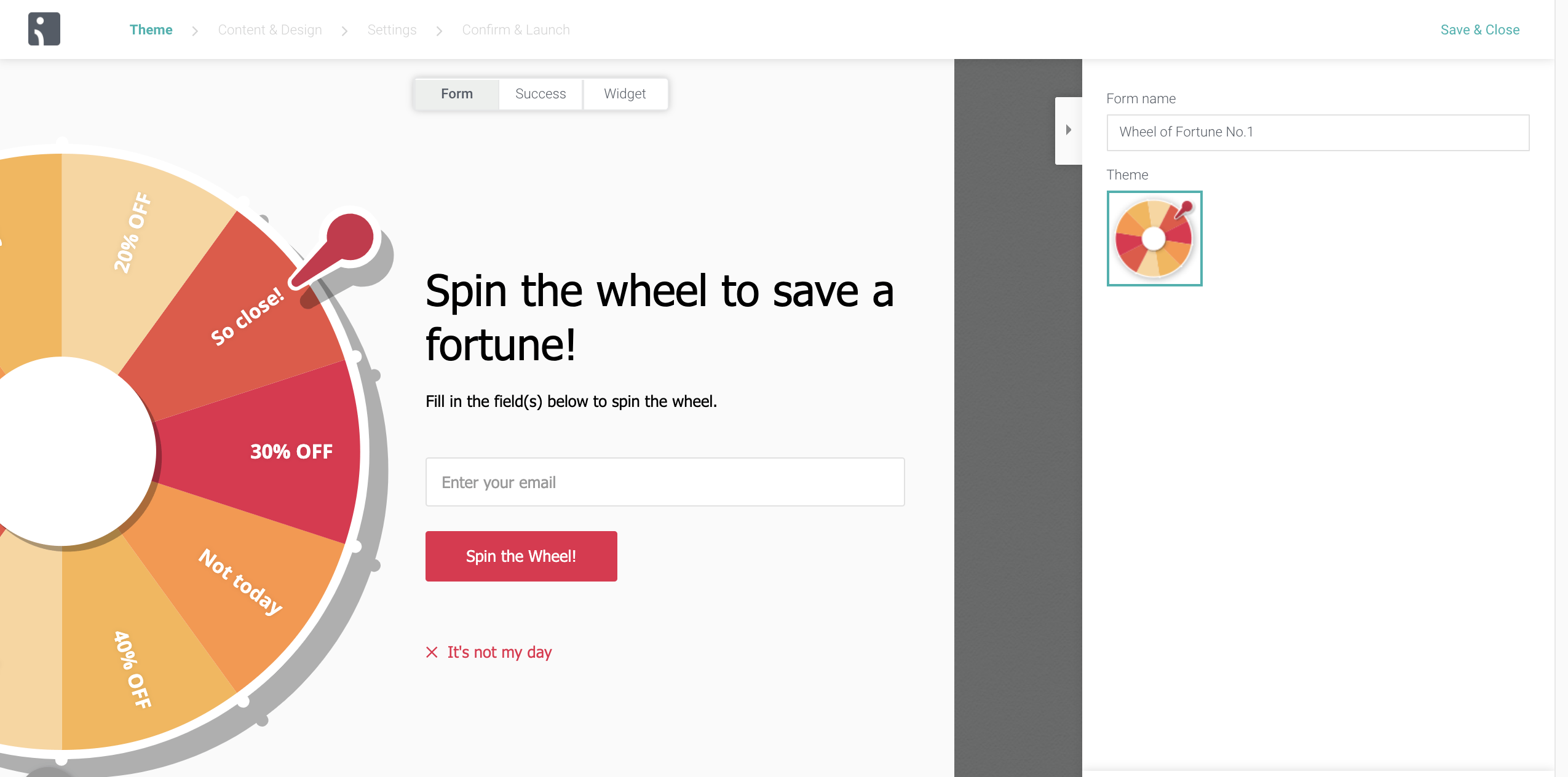 Apart from this feature, Omnisend works much better with different CMS, such as WooCommerce, Shopify, Magento, and the form script doesn't affect the site loading time too much. On the other hand, Mailchimp seems worse from my experience.
Winner: Ominsend
Audience
As we discussed e-commerce one to one marketing strategies for 6 customer segmentation, audience collection, store, and segmentation are the key features in a marketing automation platform. I would say both platforms realize the importance of the type of platform and can provide full gear equipment and features for you to segment and optimize your customer data, for driving new sales and uplifting the customer lifetime value.
eCommerce One to One Marketing Strategies for 6 Customer Segmentation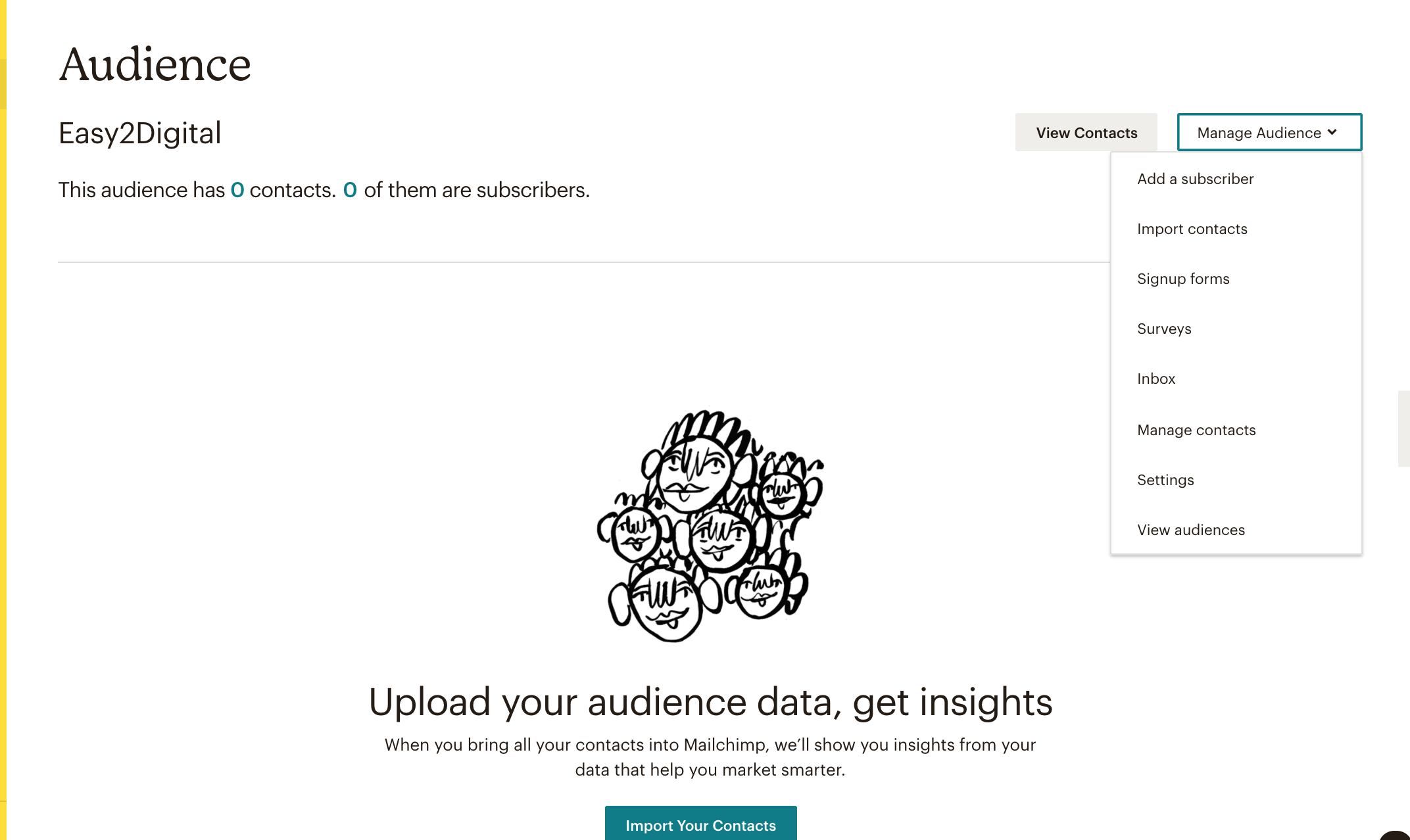 (Mailchimp)

You can create tags and label where the audience is from, what's the audience status if they're new customers, or frequent active repurchase buyers, etc. And also you can import the data manually, and also syndicate it to external advertising channels as well. If you used a Salesforce advertising studio before, you know it's expensive but it's very helpful to implement retargeting, lookalike, and customer match campaigns with consistent messaging.
Just one thing is Mailchimp also charges contact storage volume as well as charge email blast volume, which I would say Omnisend is better, at least to maintain the cost at a level even along with contact volume going up. If you're running an eCommerce online store, obviously Omnisend is better.
Winner: Omnisend
Integration
From integration capability, it's much clear omnisend is vertically and deep-dive providing all features that online sellers might need in the whole process of the online stores, such as marketing, data, logistic, subscription, shipping, customer service, etc.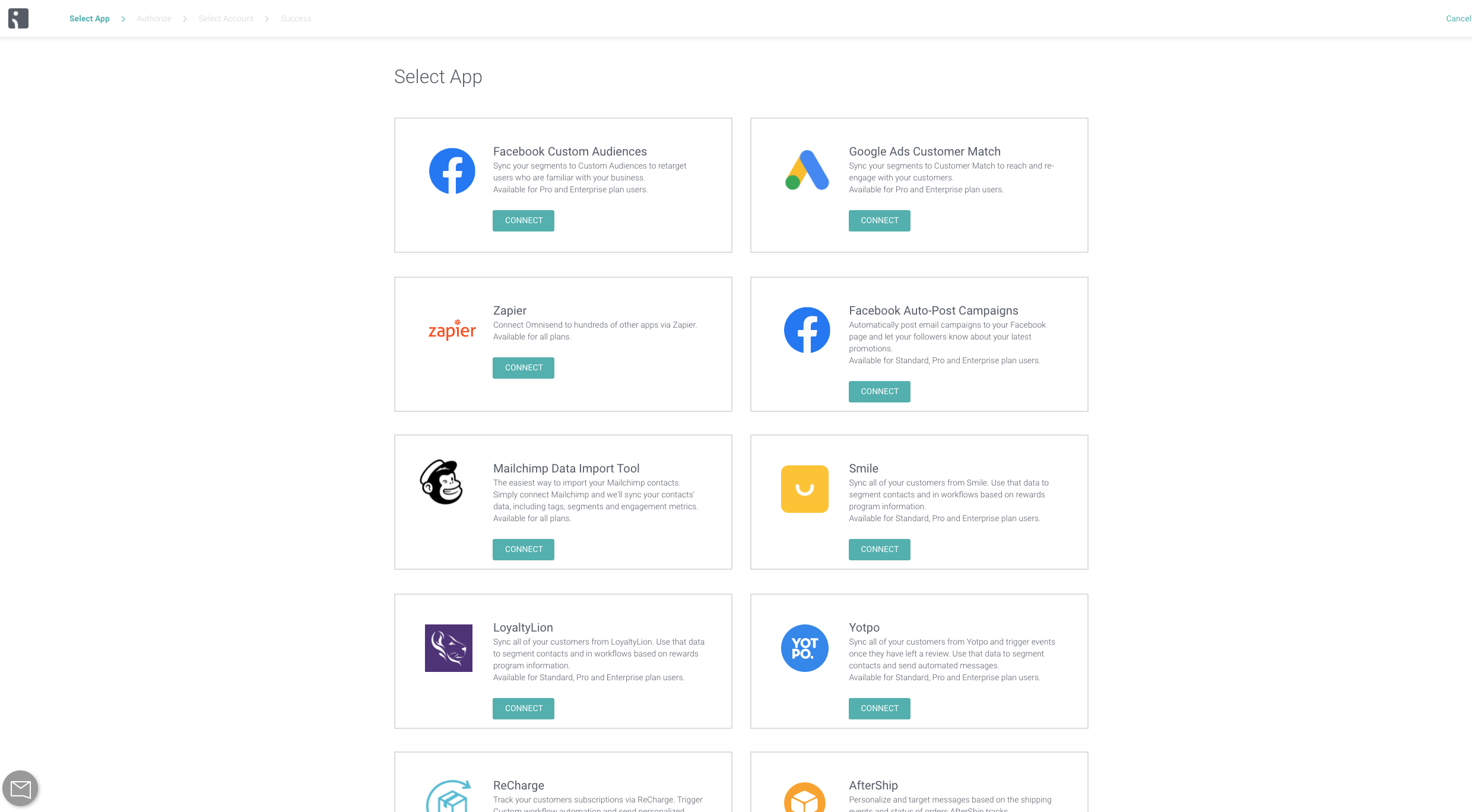 MailChimp obviously hopes to provide a one-stop solution in which the platform users don't need to leave mailchimp and launch all digital marketing campaigns, no matter it's for driving product sales and brand awareness. For example, it can allow you to integrate with Google and Facebook and implement retargeting ads through mailchimp, which is different from Omnisend, where just feed the audience segmentation to the advertising platforms.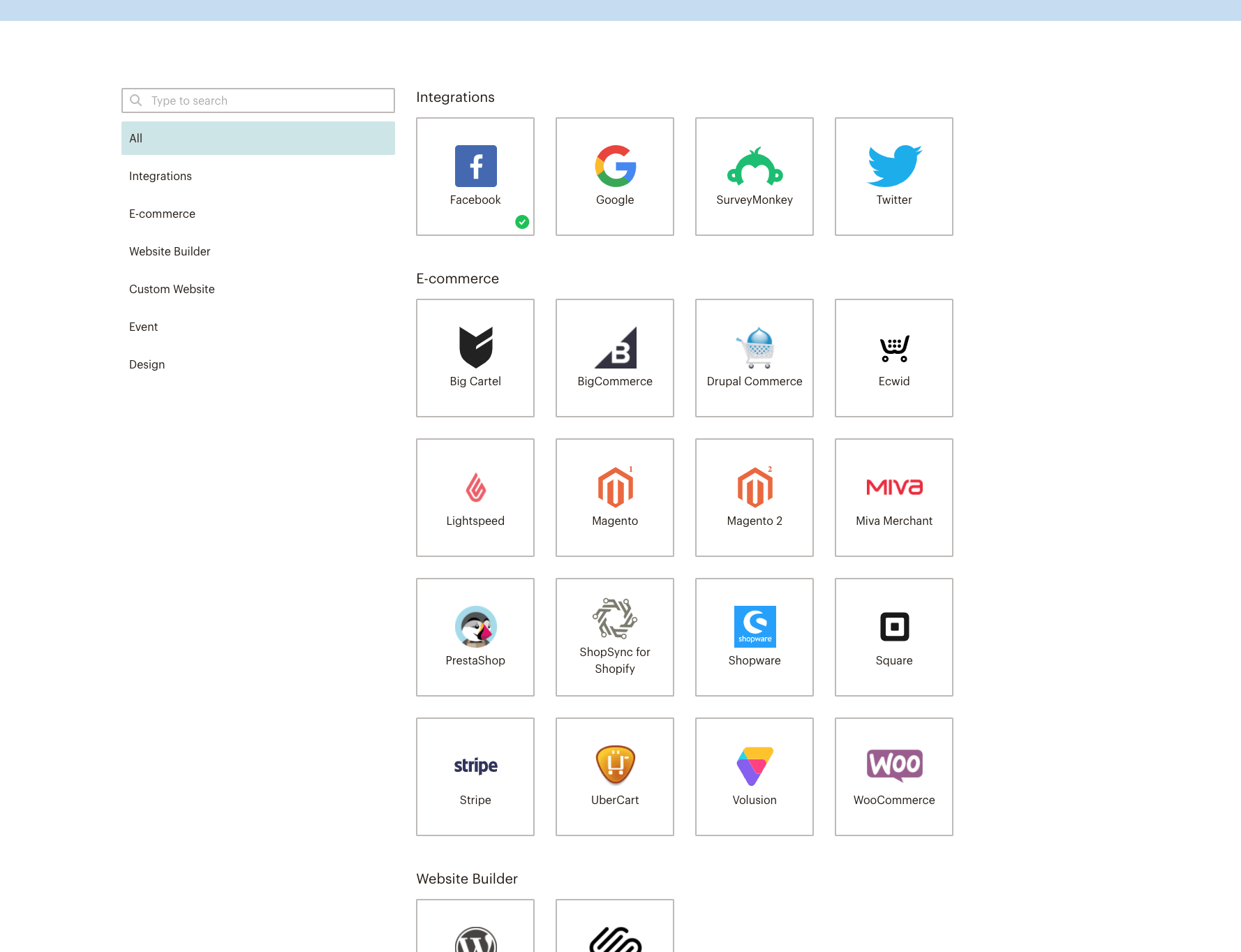 Mailchimp, as well as Shopify, offer an App store search engine so that users can search the app plugin and pay to add and extend the capability of the MailChimp platform, such as texting communication feature, etc.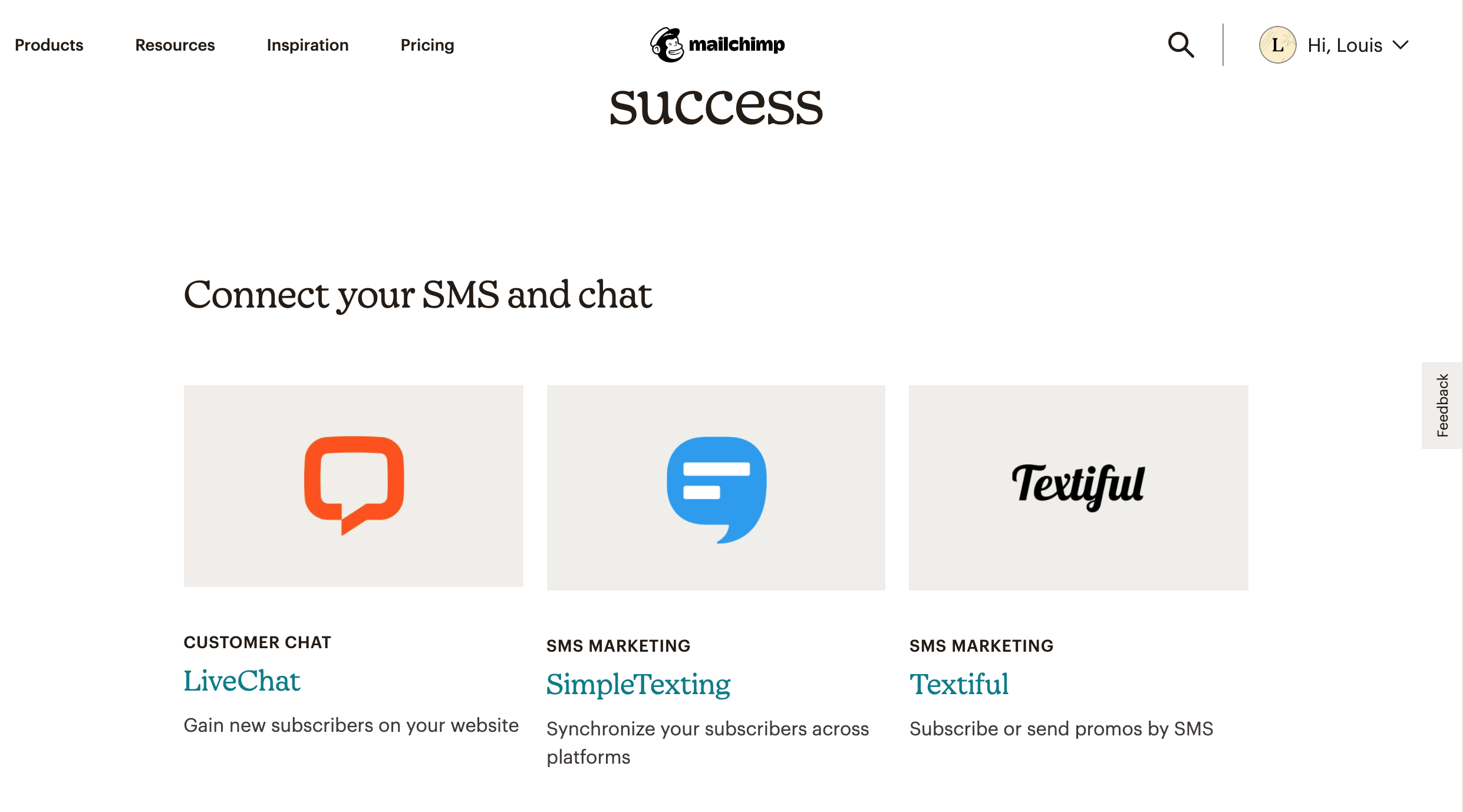 Winner: Tie
Verdict
If you were a starter to run the online store, cost, and time-saving on customizing features are critical to you, I would suggest Ominsend because it's an expert in this area. If you have a plan to centralize all assets and data into one platform, which facilitates building a more full audience profile and consistent messaging, which is a more advanced strategy, Mailchimp might be a better option, although it's more expensive.
I hope you enjoy reading Mailchimp vs Omnisend? Which Marketing Automation Platform Is Better for the eCommerce. If you did, please support us by doing one of the things listed below, because it always helps out our channel.
Support my channel through PayPal (paypal.me/Easy2digital)
Subscribe to my channel and turn on the notification bell Easy2Digital Youtube channel.
Follow and like my page Easy2Digital Facebook page

Share the article to your social network with the hashtag #easy2digital

Buy products with Easy2Digital 10% OFF Discount code (Easy2DigitalNewBuyers2021)
You sign up for our weekly newsletter to receive Easy2Digital latest articles, videos, and discount code on Buyfromlo products and digital software
Subscribe to our monthly membership through Patreon to enjoy exclusive benefits (www.patreon.com/louisludigital)
Email data collection and email campaign service
If you are looking for a freelancer to help you on the Mailchimp vs Omnisend? Which Marketing Automation Platform Is Better for the eCommerce as well, I'm able to help you with this, and below has 3 service and quotation ($US) plans you can select. For details, please visit here and contact me.