Shopify is absolutely one of the best CMS platforms for you to create an eCommerce website, however, nothing is perfect, and it has a certain technical SEO limitation because it automatically creates XML sitemaps split by page type and basically you are not allowed to manually change or customize unless you install a paid App through Shopify marketplace. However, for some more advanced SEO use cases, this can be limiting since new sitemaps cannot easily be created on the CMS and subsequently uploaded to the Search Console.
Thus, in this piece, I'm going to show you how to create and upload a custom Shopify XML Sitemap that can be uploaded and indexed by the Google search console, and Bing webmaster. The key point is totally free, and you don't need to pay for any third-party plugin. By the end of the article, you can learn where to create, how to upload and check if the indexation is successful.
How to find default Shopify sitemaps?
Default sitemaps created by Shopify can be accessed via the sitemap index at example.com/sitemap.xml.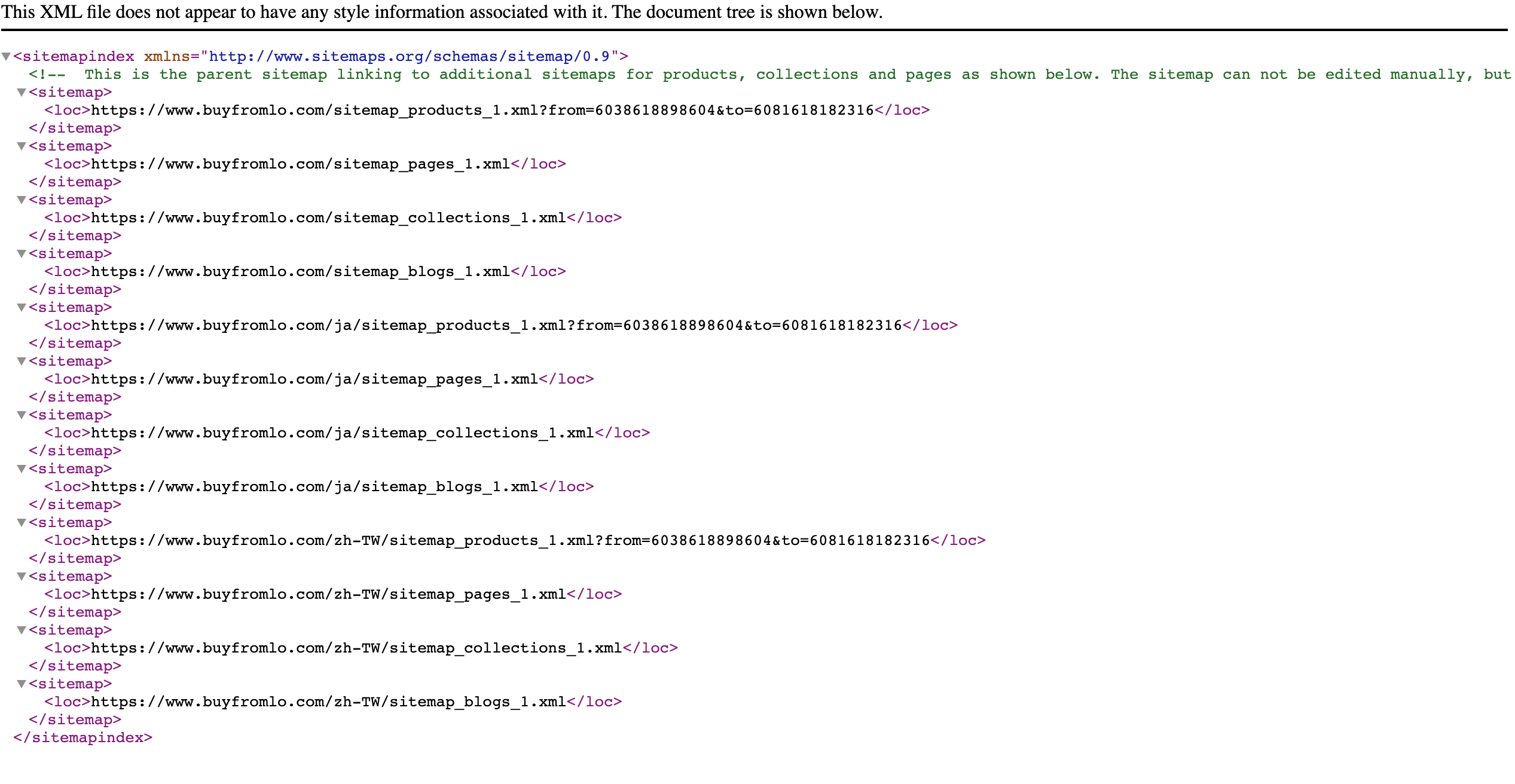 This sitemap index URL is also referenced in all Shopify website's robots.txt file. Please keep in mind that Shopify doesn't allow merchants to edit robots.txt file, the custom sitemap won't be linked from there.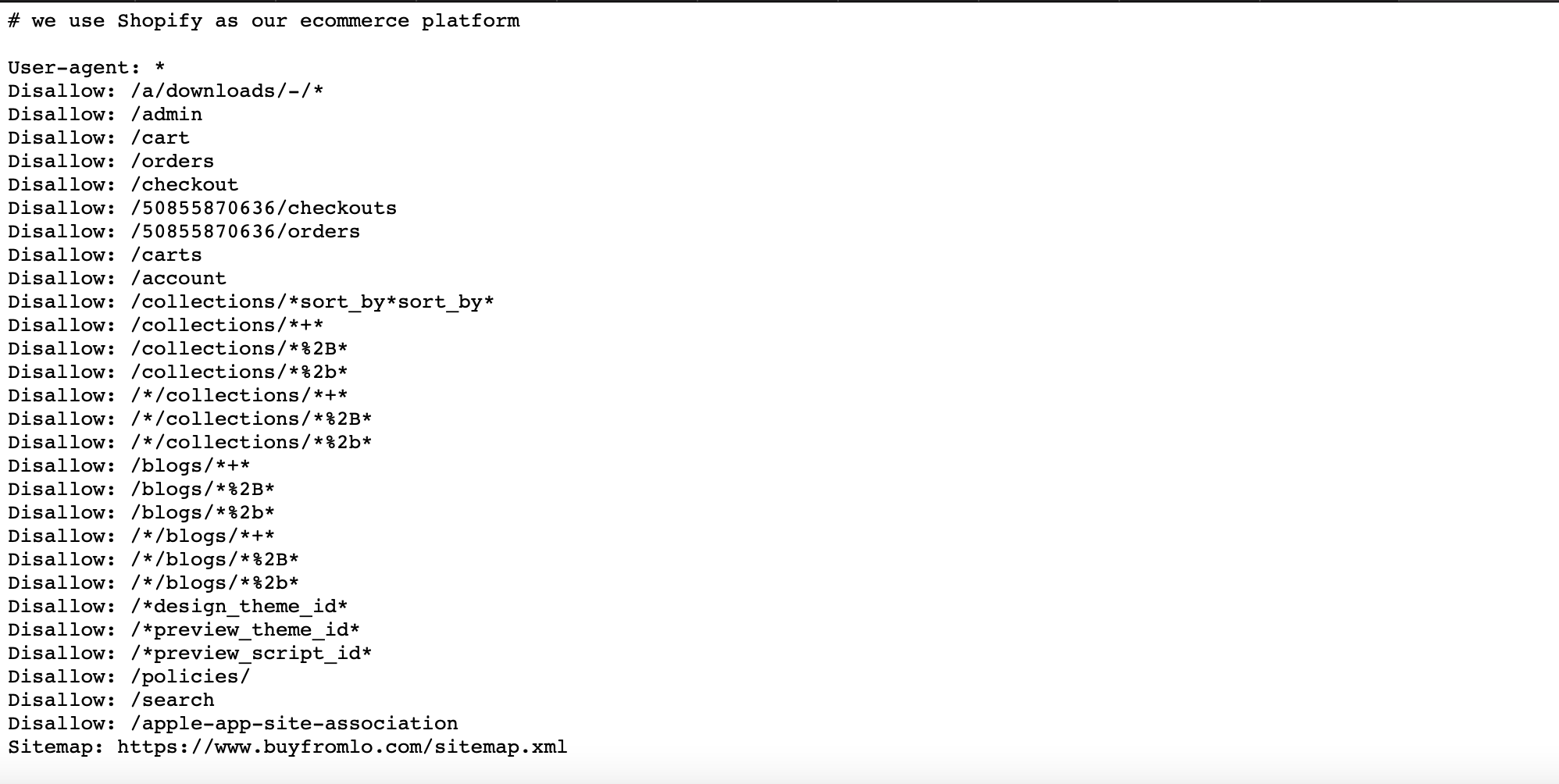 You can upload the default XML sitemap to Google Search Console, or Bing webmaster to check pages are being correctly indexed!
Why we need a custom Shopify XML Sitemap
If you migrate to Shopify and change URL structure, this could be used to help to process redirects and remove old URLs from the index.

If you consolidate sections of your site it can be useful to include old URLs in a sitemap to help Google process redirects that are in place and remove these URLs from their index.

This method could be used to upload hreflang sitemaps, (however, be careful as these would not be referenced in your robots.txt file).

If you have customized your Shopify CMS and have product variants that are not included by Shopify in sitemaps, this can be used to include them in a sitemap.
(Note: Some Shopify Apps can facilitate you to create and manage a custom Shopify XML sitemap, however, normally the apps charge monthly fees. Personally, I can't see the value if you only need to custom a custom XML sitemap)
How To Create a Custom Shopify XML Sitemap:
Upload all URLs you want in your custom sitemap to Screaming Frog in List Mode and crawl.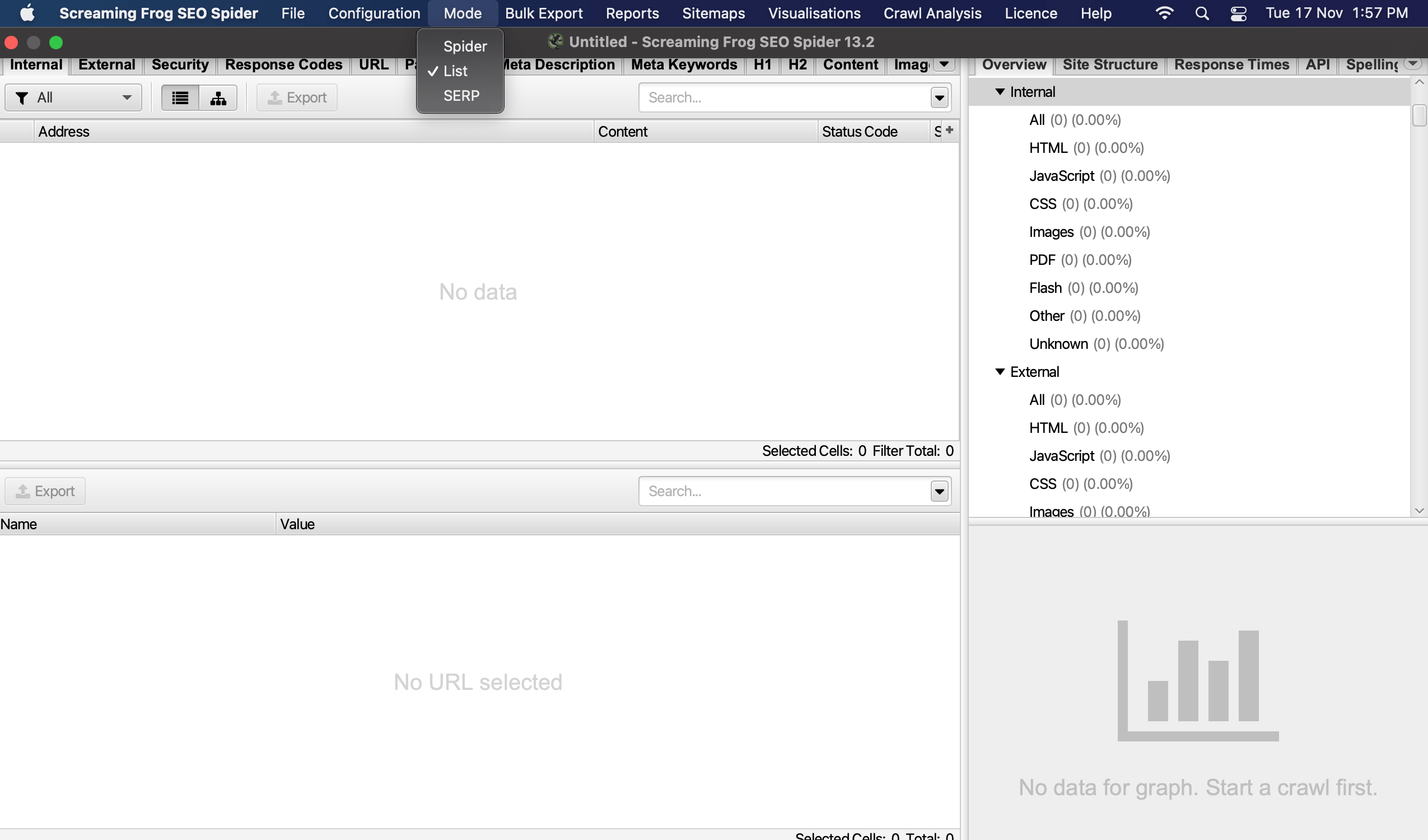 Create an XML file using the Sitemap option in Screaming Frog (if you URLs are canonicalized or no-indexed make sure to select these options when creating your sitemap in Screaming Frog or they won't be included)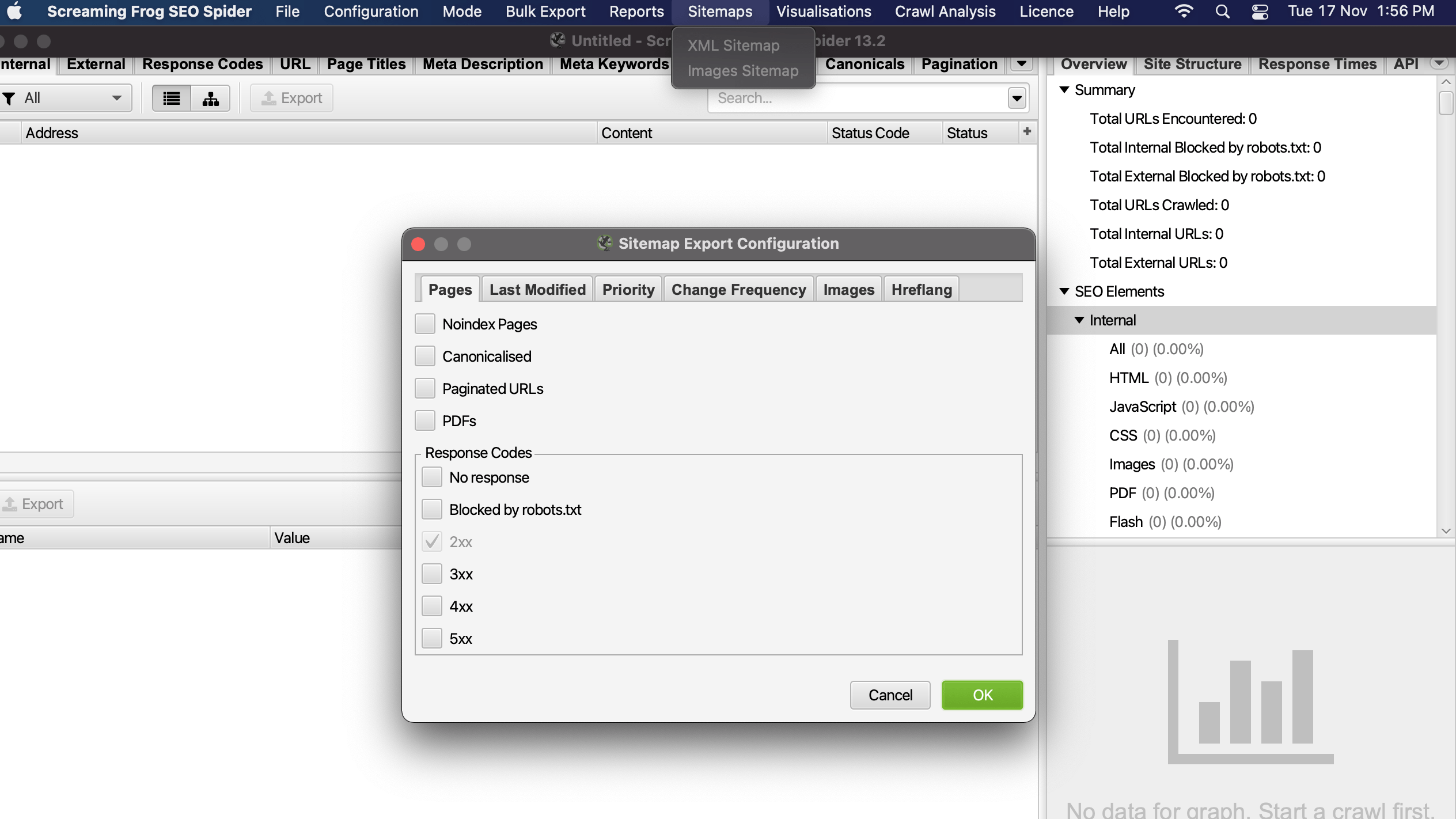 Add, or reduce the pages by using sublime text coding edition software (Free)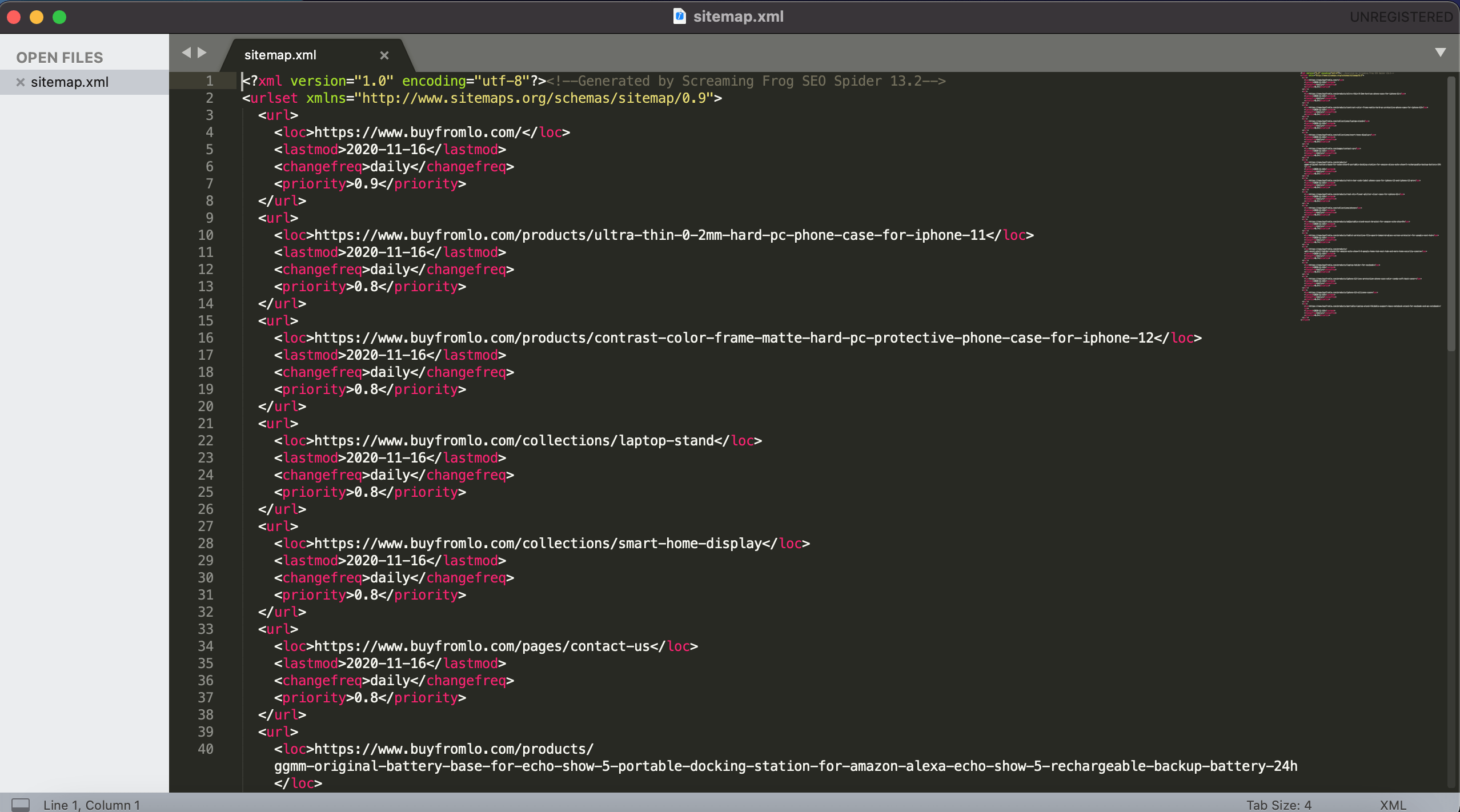 Upload XML Sitemap to Shopify as a File
Upload this to Shopify as a File – this will sit on the Shopify CDN.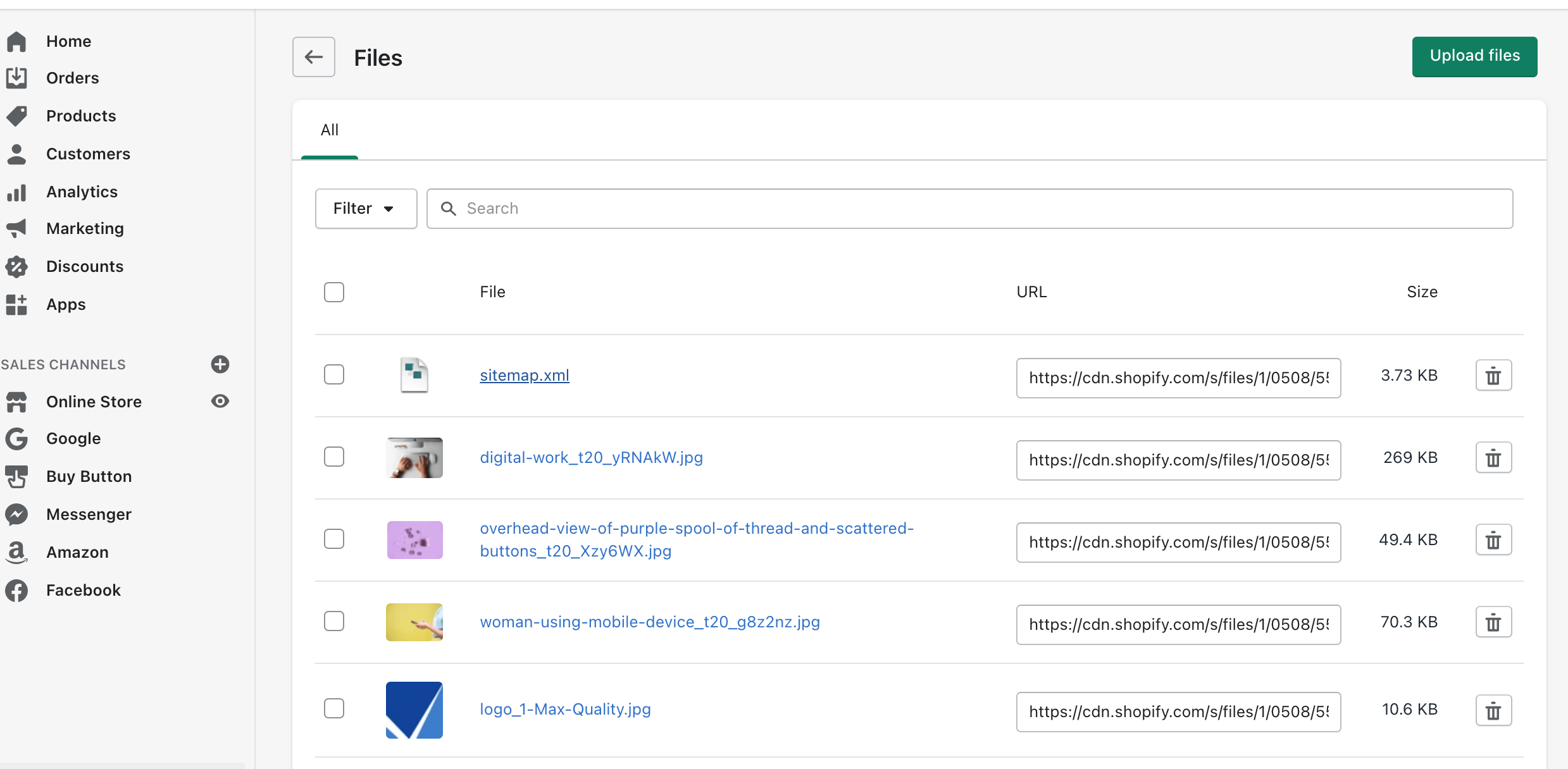 Create a Redirect
Create a redirect from a new XML URL (Online Store>Navigation>URL Redirects>Create URL Redirect).

In Shopify, you cannot redirect from a URL that is still live so the redirect has to be from a URL that 404. Shopify returns a 404 for any URL that doesn't currently exist so you can just make up any URL that isn't currently live to use for your redirect.
When adding the redirect, the first URL is on your domain, this can just be the relative URL, however, the URL you are redirecting to should be the absolute URL as this sits on the CDN.
After you uploaded the custom XML sitemap to Google search console, it might show the status in "couldn't fetch". However, within 24 hours, you should be able to see the status changed to "success", and an index coverage report for your sitemap.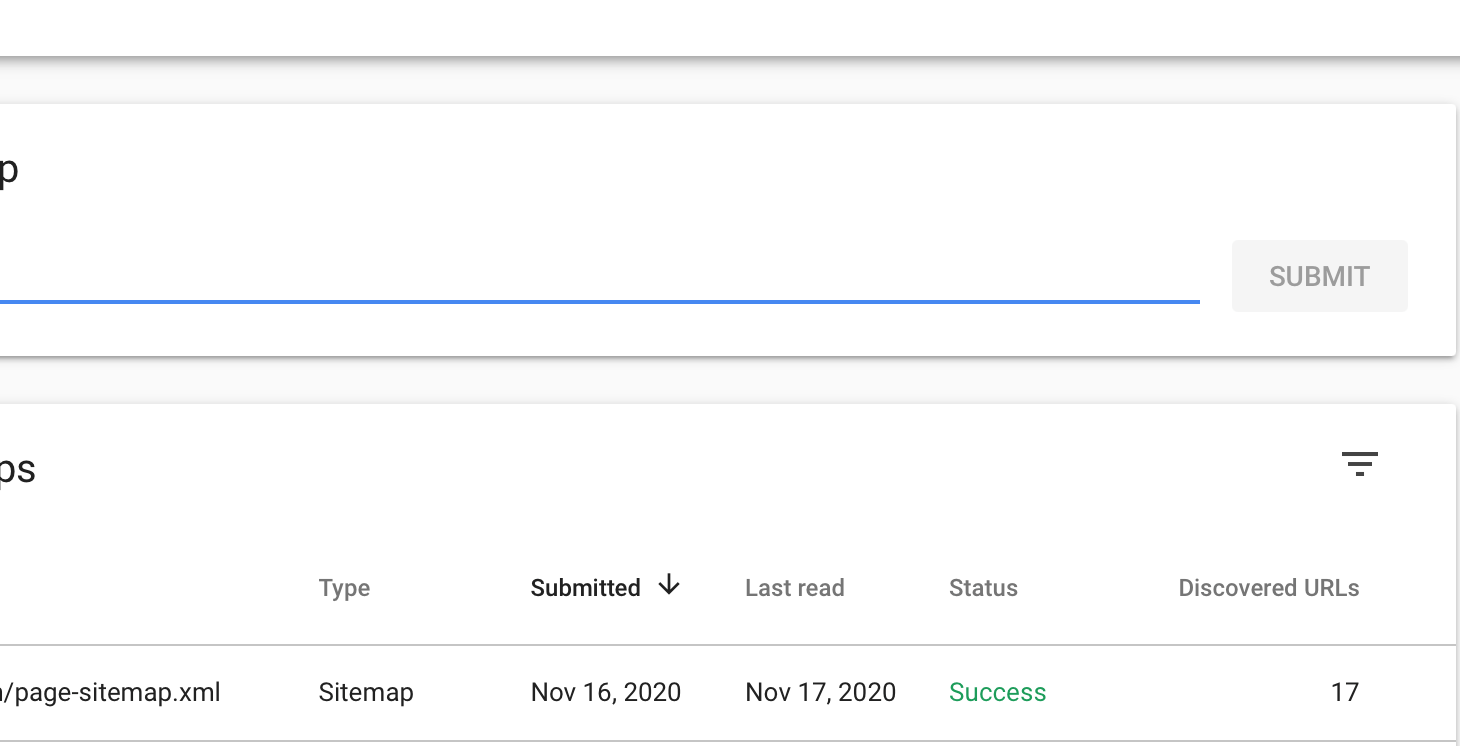 I hope you enjoy reading How To Create A Custom Shopify XML Sitemap for your eCommerce Website and find it helpful. if you did, please support us by doing one of the things listed below, because it always helps out our channel.