As you can see, Google Pixel 5 is priced at US$699 when the Galaxy S21 is priced at US$799. Obviously, S21 is more expensive than the Pixel 5. Normally from our perception, cheaper is worse and expensive is better. Also, if we try to check the specifications and compare them in this table, it seems like the Samsung galaxy s21 is worth more dollars. 
However, in some countries, if you've been keeping an eye on Samsung and carrier deals for Galaxy models, you will know you can often find flagship phones with enormous discounts. For example, big US carriers often offer base Samsung Galaxy S-models for free with select plans (mostly with trade-in). So it is quite reasonable to not hold the higher price of the Galaxy S21 against it.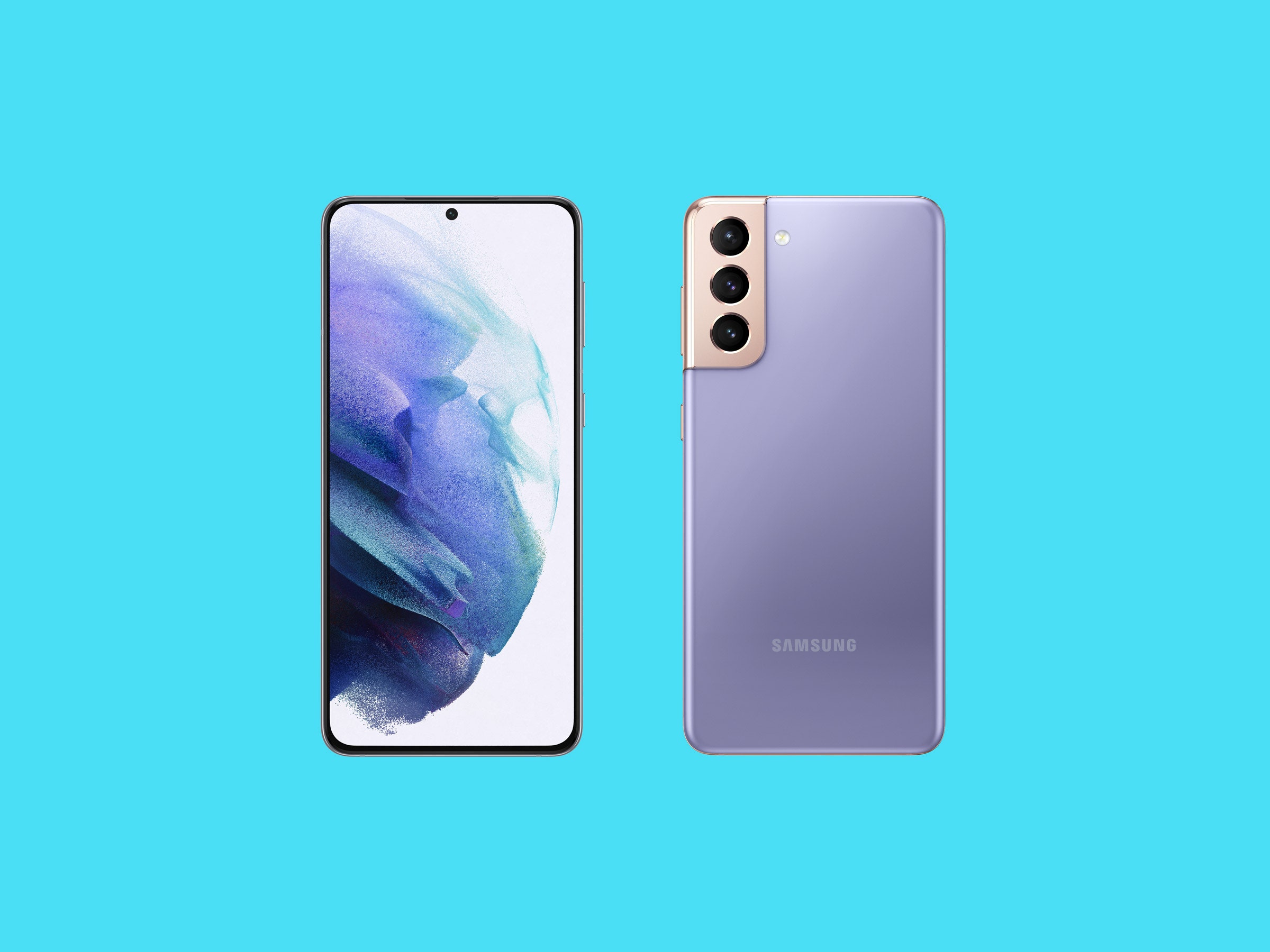 So in this article, I'll dive into several perspectives to review Google Pixel 5 and Samsung Galaxy S21 rather than just trusting the specification from the table. By the end of this article, you can learn if the features of the cheaper device are worse than the more expensive one.
Design
First of all, Samsung Galaxy S21 is equipped with a quite different camera module. Its camera bump is longer and is now taking more space on the phone's back. This design looks very special, seamless, and unique, without looking weird at all.
On the device front, Samsung has opted for slim and uniform razor-thin bezels for the S21. However, even the S21 comes with a plastic back which is supposed to decrease the pricing, but it is still charging higher than Google Pixel 5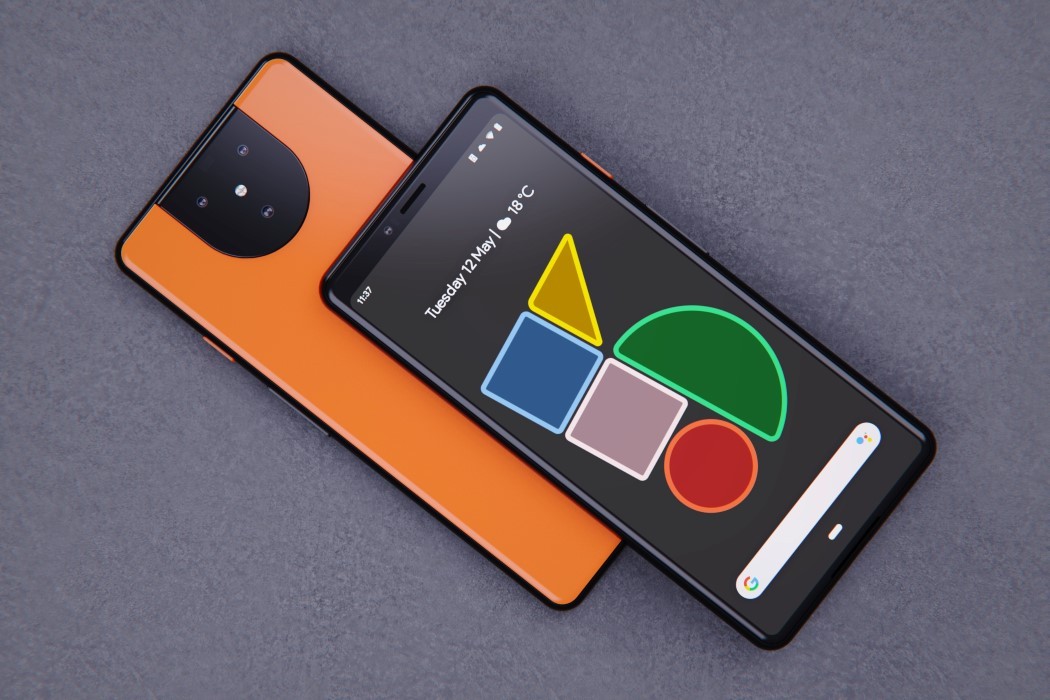 On the other hand, Google Pixel 5 continues its simple, minimalistic design and the Pixel 5 doesn't stray from this tendency. It has an aluminum body, and on the device front, the Pixel 5has pretty thin bezels and a punch-hole on the left-hand side of the screen. What's more, its camera bump on the back is smaller than the one on the Galaxy.
The Pixel 5 feels sturdy in the hand, thanks to the metal body, and does not feel cheap although the pricing is lower than Samsung Galaxy S21
Winner: Google Pixel 5
Feature
Both smartphones claim they have outstanding 5G performance. Samsung Galaxy S21 supports every band you could need as well as the new Wi-Fi 6E standard, while Google Pixel 5 supports mmWave and sub-6GHz bands, for the fastest possible speeds. I would say both smartphones perform quite similar 5G speeds, and they can be compatible with different local telecommunication network providers.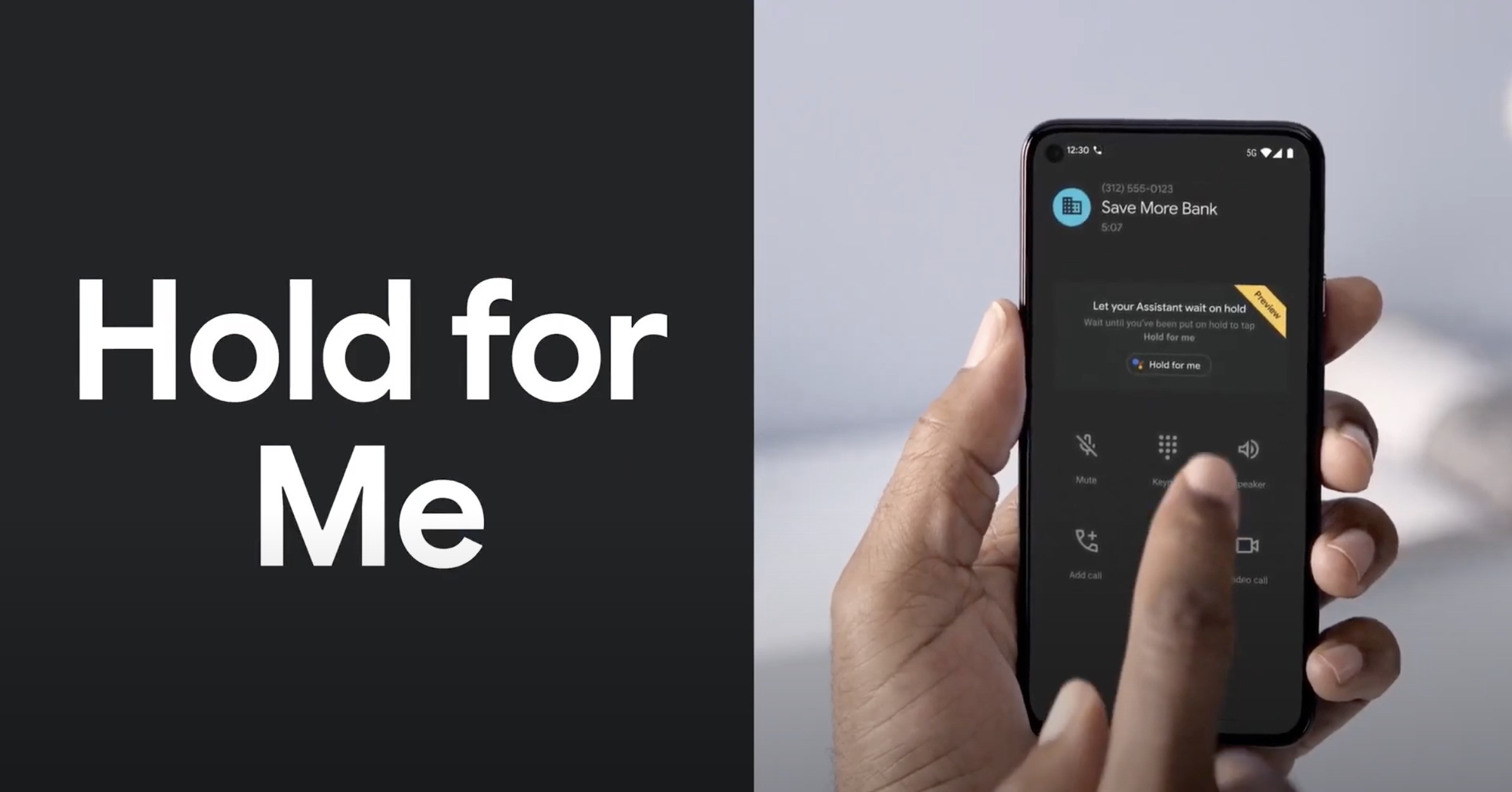 Google Pixel 5 comes with A.I. features like Hold for Me built into the phone app. The feature uses Google Assistant to analyze when to hold music ends and a customer service representative comes on the call, it would alert you and on the other hand, ask the representative to hold until you return to the call.
Samsung Galaxy S21 can add on a new SmartTag Bluetooth tracker, which you can use for finding your keys or wallet or any missing belongings. But honestly, from my point of view, I don't think it's very helpful, because the easiest missing thing is the smartphone and nowadays smartphones are supposed to be the only portable belonging with you on the way to the office or home.
Winner: Google Pixel 5
Display
Samsung Galaxy S21 has a 6.7-inch FHD+ (2400 x 1080 pixels) Dynamic AMOLED 2x display with a peak brightness of 1300 nits. There is a layer of Gorilla Glass 7 on the front for protection. The display offers a 120Hz refresh rate, however, the refresh rate value can go as low as 48Hz depending on the content you're watching. Samsung is sticking with the Infinity-O design language, which means the selfie camera hole-punch is located in the middle alongside the top edge.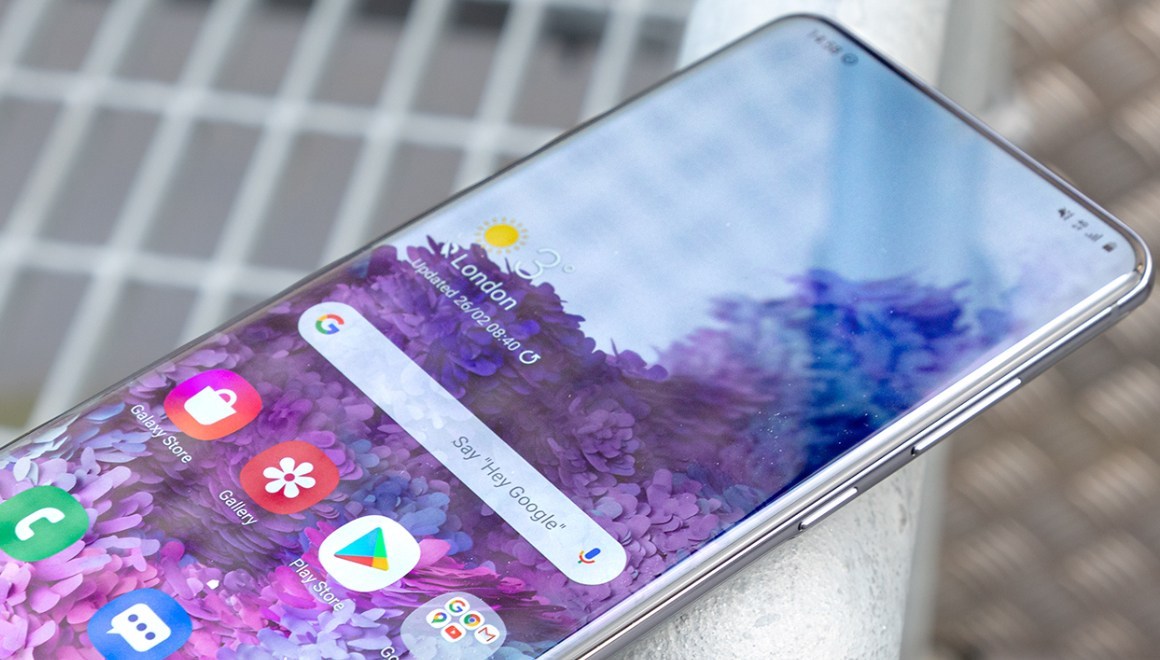 As for Google Pixel 5, it features a smaller 6-inch FHD+ (1080 x 2340) display that translates to a slightly higher pixel density of 421PPI. The display, however, offers a lower refresh rate of 90Hz. However, I can say from personal experience that the difference between 90Hz and 120Hz is hard to notice with the naked eyes
Winner: Tie
Camera
Google Pixel 5 has a dual-lens rear camera setup, with a 12.2-megapixel wide lens and a 16MP ultra-wide lens. Google Pixel cameras are rated amongst the best. You'll struggle to take bad photos with the Pixel 5, with the features like Super Res Zoom — which uses A.I. to enhance photos that use digital zoom — and the ability to switch light sources in Portrait Mode only improves things further.
With Pixel 5, you get A.I. enhanced portrait mode, zoom Lock stability with A.I. to keep your subject-centered. You also get space zoom and night mode with enhanced noise reduction for low-light shooting.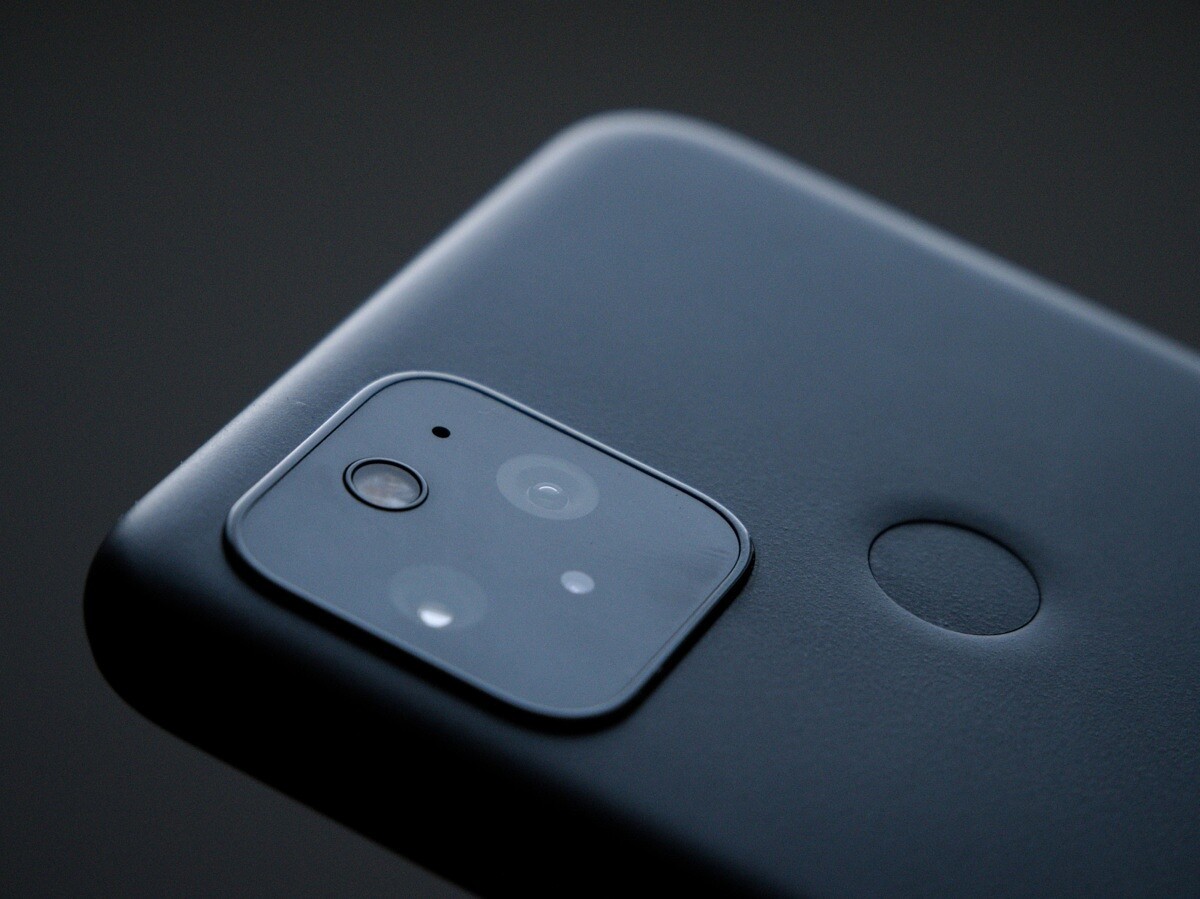 By contrast, Samsung Galaxy S21's triple-lens setup constitutes a 12MP ultrawide sensor, and a 12MP wide main lens, and a 64MP telephoto shooter. The Galaxy S21 features more cameras but also offers newer hardware. The camera setup on the S21 is pretty similar to that of the Galaxy S20, although Samsung claims enhancements in the image signal processor (ISP) in the new chipset and new processing software make better use of raw data captured by the sensors.
Photos on the S21 are generally pretty impressive in good lighting, however in low-light conditions the camera struggles. The front-facing camera, in particular, performs well in daylight, but the detail is seriously lacking in less than ideal lighting conditions — even indoors.
Despite the extra rear lens on the S21, the Pixel 5's cameras make it difficult to take a bad photo — and the S21 just doesn't perform as well indoors or in low-light conditions, so I would say the Google camera definitely wins this round.
Winner: Google Pixel 5
Battery
Google Pixel 5 has such incredible battery life and basically, it seems I can turn off the constant battery percentage icon in the status bar and I will not feel panic and worry if the phone is running out the battery. Its capacity is 4080mAh, and the fastest charging of 30% only takes 30mins, full charging takes 1 hour and 45 mins. If you use it to browse webs online, it can last for a max. 13 hours while only watching videos can sustain max. 15 hours.
On the other hand, Samsung Galaxy S21 hasn't been the case. Galaxy S21 is equipped with a 4000mAh battery, which is 80 less than pixel 5. Not only is the full charging time longer than a pixel, but also it can only last for 10 hours around when you use it to surf online.
Winner: Google Pixel 5
Verdict
Obviously, cheaper doesn't represent the smartphone is lousier. Google Pixel 5 is a typical case to tell us if the Android operating system is your preference, you might need time to check around the reviews that help you make a smarter decision. Here it's no doubt that Google Pixel 5 is the winner, compared with Samsung Galaxy S21
I hope you enjoy reading Lower Pricing Represents Worse? Google Pixel 5 vs Samsung Galaxy S21. If you did, please support us by doing one of the things listed below, because it always helps out our channel.
If you are interested in other Google product review, please check out this collection: Google Smart Gadget Reviews
Support my channel through PayPal (

paypal.me/Easy2digital

)

Subscribe to my channel and turn on the notification bell

Easy2Digital Youtube channel

.

Follow and like my page

Easy2Digital Facebook page

Share the article to your social network with the hashtag #easy2digital

Buy products with Easy2Digital 10% OFF Discount code (

Easy2DigitalNewBuyers2021)

You sign up for our weekly newsletter to receive Easy2Digital latest articles, videos, and discount code on

Buyfromlo

products and digital software

Subscribe to our monthly membership through Patreon to enjoy exclusive benefits (

www.patreon.com/louisludigital

)