In this article, I'm going to share with you DJI Osmo discount. So you can buy DJI Osmo digital camera and accessory with up to 49% OFF offer. The products include Osmo Pocket, Pocket expansion kit, pocket charging case, Osmo Action camera, extension stick, Osmo handle stabiliser. Please check and enjoy the dollars saving.
15% OFF DJI Osmo Pocket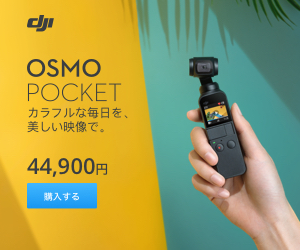 38% OFF DJI Osmo Pocket Expansion Kit
38% OFF Osmo Pocket Charging Case
24% OFF Osmo Action Camera Package
19% OFF Osmo Extension Stick
49% OFF Osmo Handheld Fully Stabilised 4K
I've been using Osmo Pocket since Feb 2019. This small and powerful gadget capacity do impress me a lot, compared with my the other digital camera. I mainly love its three main capacity
Portability

Stability

Easy to Control
Here is my review on 3 key pros & cons of DJI Osmo Pocket
I hope you can enjoy this DJI Osmo discount to save dollars.
If you like my content, please support us from below one of ways, thanks for your support.
Subscribe Easy2Digital Youtube channel. 
Follow Easy2Digital Facebook page
Use latest coupons and offer to purchase your favourite products if applicable (Saving your money and support me, win-win!)
Click advertising banners you are interested in on Easy2Digital Website.