Recently the Chinese smartphone, smart home product, and EV product maker, that is Xiaomi MI, were being mocked on social media because its revamped logo looked similar to the original, but the team spent 3 years and 2 million RMB on it. Viral marketing result makes get attention to Xiaomi again in the spotlight, and I do buy some products from the brand, which include the air purifier Xiaomi MI 2S
Air purifiers can refresh stale air, reducing the chances of health issues caused by indoor pollutants, which can trigger respiratory infections, neurological problems, or aggravate symptoms in asthma sufferers. Quality air purifiers eliminate indoor air pollutants, keeping us better sleep quality and more energy for the next day.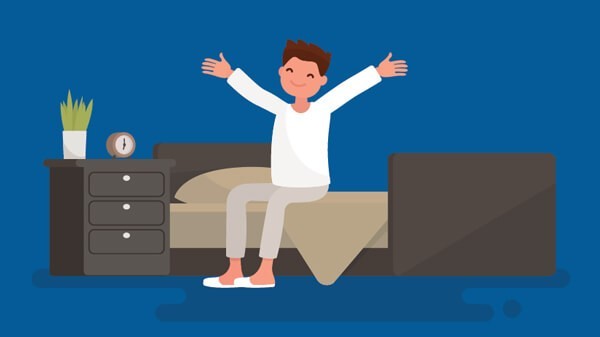 A good night's sleep seriously boosts productivity and time usage efficiency. One study of 4000 employees found they do believe significantly worse productivity and performance is just due to poor sleep quality.
So in this article, I would review the Xiaomi MI 2S air purifier vs Levoit vital 100 from several perspectives. By the end of this piece, you can learn their difference, and make the right decision to buy a Mr.right air purifier for improving the sleep quality.
Design
Xiaomi MI 2S looks minimalist and elegant, and its rectangular shape makes it perfect for keeping the air cleaner, as it basically has a 360-degree working area, sucking in the microscopic particles on all sides. The air purifier body has an OLED display to showcase all information you need to know. For example, you can learn the air quality, humidity, and information regarding ambient temperature in the house. In a nutshell, the air purifier is solid, has no sharp edges, and feels good when using. Xiaomi Mi 2S has an average dimension of 20.5 inches in height and 9.4 inches in width.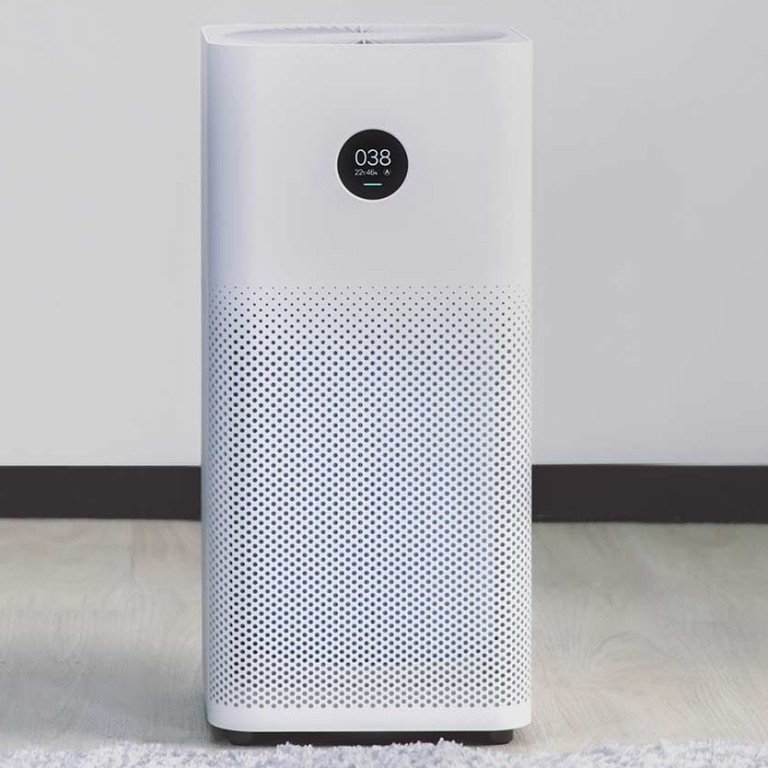 On the other hand, Levoit Vital 100 is quite tall and narrow, measuring 16.1 inches in height, 12.8 inches deep, and 6.4 inches wide. It's a little bit heavy for this size, tipping the scales at 10.25 pounds. The intake vents are a bit unusual than other brands. Instead of the grated intakes, as you can see on many air filters, they're large slots instead. Although these vents are designed specifically for animal hair, preventing it from clogging up grated intakes, larger vents are really a cosmetic feature more than a functional one.
Winner: Xiaomi MI 2S Air Purifier
Filter
Xiaomi MI 2S is equipped with a core filtration system which is using an EPA air filter. This filter is quite like the popular HEPA filter that we widely know. The EPA filter is graded H11, which can filter more than 95% of any particles down to 0.3 microns, like fine dust, pet dander, and other PM 2.5 particles. This filter is quite long-lasting, which can last for 50 weeks or even one year.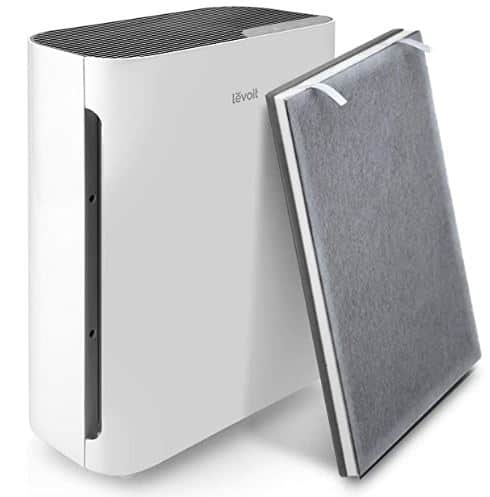 It also is equipped with the other two layers. One is the pre-filter, which is to trap large particles and floating matters like large dust, plant fibers, pollen. The other is the carbon filter, which is to protect the main EPA filter from grease, acids, alkalis, solvents. And the large objects of pollutants.
On the other hand, Levoit Vital 100 uses a real HEPA filter to reduce 99.97% of as small as 0.3 microns allergens like mites and pet dander, virus particles, mold spores, pollen, germs, and bacteria particles. And we tried to do testing and find out both air purifiers' performance are quite close, although Xiaomi MI 2S claims fewer percentages of particle filtering than Levoit vital 100.
Winner: Tie
Feature
Xiaomi claims that MI 2S can purify a room in 10 minutes at a Clean Air Delivery Rate (CADR) of 310m³/hr, which the coverage is suggested in a room of 400 square feet by the manufacturer. This CADR of Xiaomi Mi 2S is 180 cfm in general. such fan power is truly impressive, and can be better than a lot of air purifier brands, which is fantastic for an air purifier in this price range.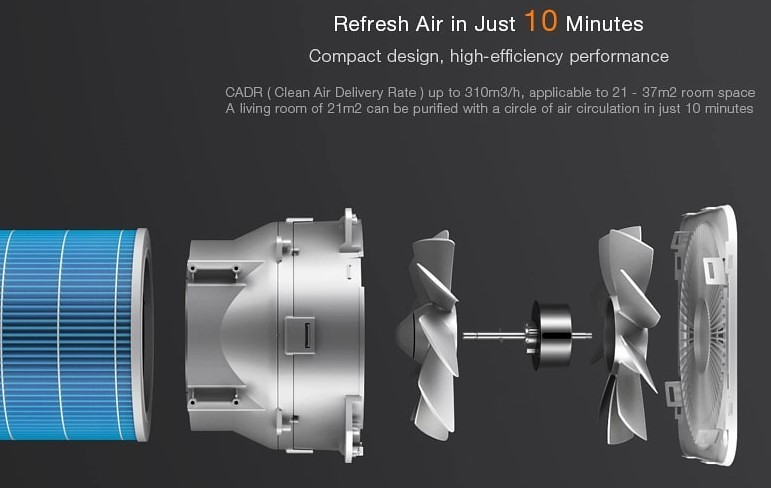 Also, MI 2S can connect with WiFi, which means you can remotely control the device by connecting it to Echo dot or Alexa via MI Home App. Last but not least, MI 2S air purifier can automatically adjust the luminescence, based on the ambient lighting.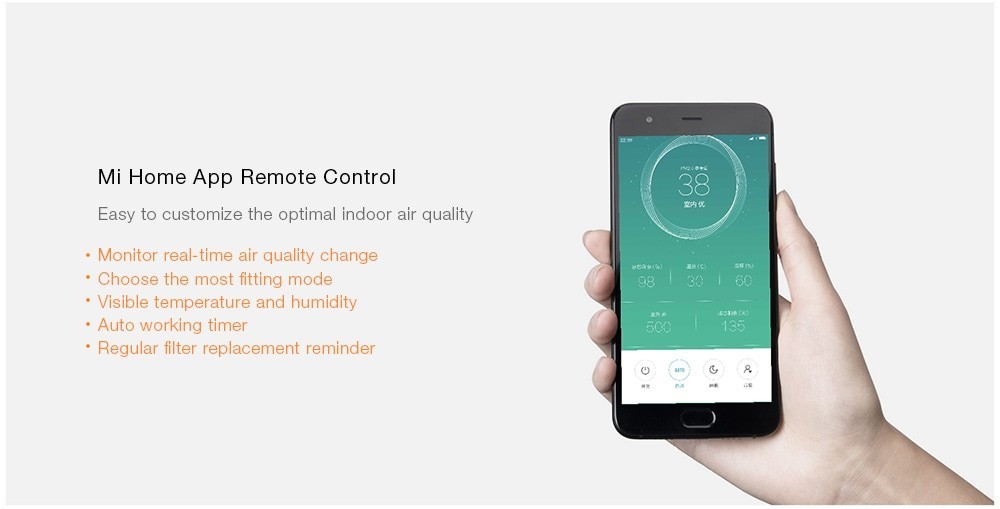 On the other hand, Levoit Vital 100 is suggested to be used in a room of up to 300 square feet, which is smaller coverage than MI 2S. CADR is also lower than MI 2S, which is only 130 cfm in general. Last but not least, as a bedroom-centric air purifier, Levoit Vital 100 makes use of a Dimmer setting, to manually turn the display off. You will also get a basic Timer, to schedule off in 2, 4, or 8 hours.
In this price range, obviously, Xiaomi MI 2S comprehensive features are better than Levoit vital 100
Winner: Xiaomi MI 2S Air Purifier
Sound
When Xiaomi Mi 2S is set the lowest fan speed, it's almost imperceptible. However, a budget air purifier with such fan power is not able to keep the noise level as good as others designed mainly for bedrooms. The noise level can be 41 decibels (db) at the lowest speed, which is only like the library's level. 
Levoit Vital 100, on the other hand, stands out in this section. The key differentiating unique factor is the truly quiet operation from comparing with other brands.
By default Levoit Vital 100's lowest noise level is only 23 decibels, basically, you won't notice any sound from the device.
Winner: Levoit Vital 100
Price
Xiaomi is always consistent with its company strategy for every smart home and EV product, which is offering low-price gadgets with high-end quality. MI 2S is priced at US$129, which sounds fair enough to have one without thinking too much when comparing with other brands that might even charge more but just have similar functions and features.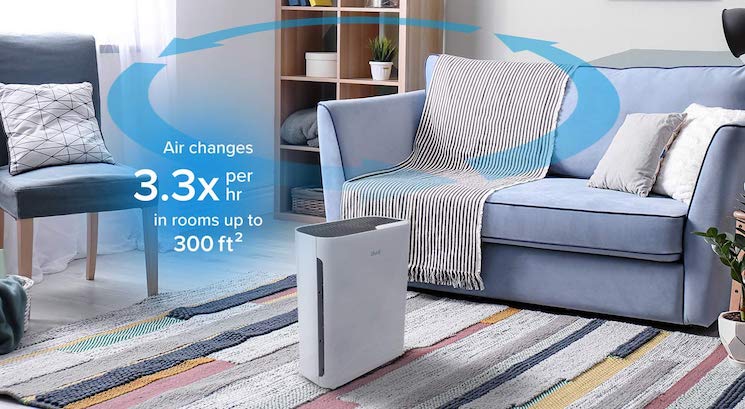 Levoit Vital 100 is priced at US$119,99, which is lower than MI 2S of course. This price is quite attractive particularly when Levoit is running a promotion that offers an additional bonus, such as extending warranty, etc
Winner: Levoit Vital 100
Verdict
Obviously, if you are looking for a device with the core high-quality air purification feature, Levoit vital 100 can fulfill what you expect. Having said that, smart home functions are also critical nowadays when you consider them because they can enhance your air purifier experience. And MI 2S of course is the best option in this price range.
So easy, right? I hope you enjoy reading Leverage Business Virtual Banks to Receive Cross Border Payment from Buyers. If you did, please support us by doing one of the things listed below, because it always helps out our channel.
Support my channel through PayPal (

paypal.me/Easy2digital

)

Subscribe to my channel and turn on the notification bell

Easy2Digital Youtube channel

.

Follow and like my page

Easy2Digital Facebook page

Share the article to your social network with the hashtag #easy2digital

Buy products with Easy2Digital 10% OFF Discount code (

Easy2DigitalNewBuyers2021)

You sign up for our weekly newsletter to receive Easy2Digital latest articles, videos, and discount code on

Buyfromlo

products and digital software

Subscribe to our monthly membership through Patreon to enjoy exclusive benefits (

www.patreon.com/louisludigital

)