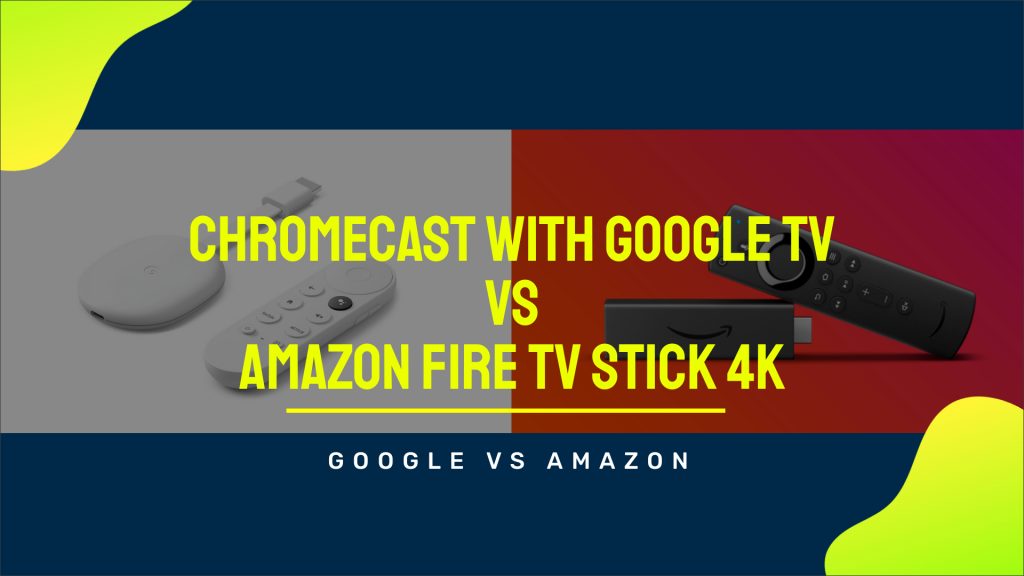 Apple TV & HBO Max App are in both devices finally, which is better in 2022? Chromecast with Google TV vs Fire TV Stick | Google vs Amazon
In the previous Google vs Amazon collection, we reviewed Nest Audio vs Amazon Echo, and we believe it should help you make a better decision to purchase a proper one, which can enhance your indoor entertainment experience, and add more fascinating moment for your indoor activities, in particular you need to work from home in Covid-19 period.
In this piece, we review the other comparisons, which are Chromecast with Google TV and Amazon Fire TV Stick 4K. By the end of this piece, you can learn both devices from 6 perspectives and refer to our review result, which can help you make a smarter, proper and better decision as well.