When you are going to shop for a video doorbell, probably there are many options that come down to your mind. But there are two brands that must be floating on your candidate list – One is Ring doorbell, and the other is Nest doorbell.
Ring literally invented video doorbells, and its current suite of doorbells, which start at $99, are still among the best. Plus, the company has expanded to other devices and accessories, such as smart lights, solar panels, etc. On the other hand, Nest pioneered the smart thermostat but has also widened its suite of smart home devices like security cameras, WiFi, including the best-selling Nest Hello video doorbell. 
Nest has one video doorbell that is called the Nest Hello — while Ring offers 6 models: Ring Video Doorbell 2nd gen, Ring Video Doorbell 3, Ring Video Doorbell 3 Plus, Ring Video Doorbell Pro, Ring Video Doorbell Elite, and Ring Peephole Cam
For the purposes to compare both devices in a fair format, we're going to compare the Nest Hello doorbell (US$229) to the Ring Video Doorbell 3 Plus (US$229,99), because they're both the same price and have comparable features. However, if this round goes to Ring, as it simply offers more options at lower price points.
Winner: Ring Doorbell
So in this article, I'll talk about our review mainly on these two doorbells from different perspectives. And by the end of this piece, you can understand which doorbell is better if you're looking for better video quality.
Installation
The Ring Video Doorbell 3 Plus only takes minutes to set up and doesn't require hiring a professional to mount it to a wall. To be compatible, you'll need an existing doorbell system that's 8-24 VAC, but if your doorbell doesn't meet these specifications, you can install the Ring doorbell wirelessly. Wireless installation is quick and easy. Simply insert the charged battery pack into the doorbell and open the Ring app to customize your settings.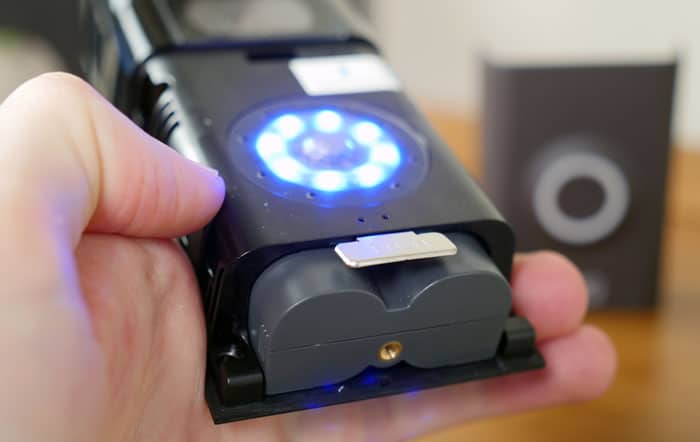 If you're installing it through wires, Ring provides an easy step-by-step guide, along with tips. For example, if your current doorbell is located high up, you can purchase a wedge mount to properly adjust the angle for viewing guests through the camera. Your Ring purchase also includes extendable wires and nuts if the wires from your previous doorbell are too short to access. 
On the other hand, Nest hello doorbell doesn't have a battery version and only has a wired version. So you must connect to your existing doorbell wiring, or you can purchase a power adapter, which allows you to connect the Nest Hello to an indoor outlet.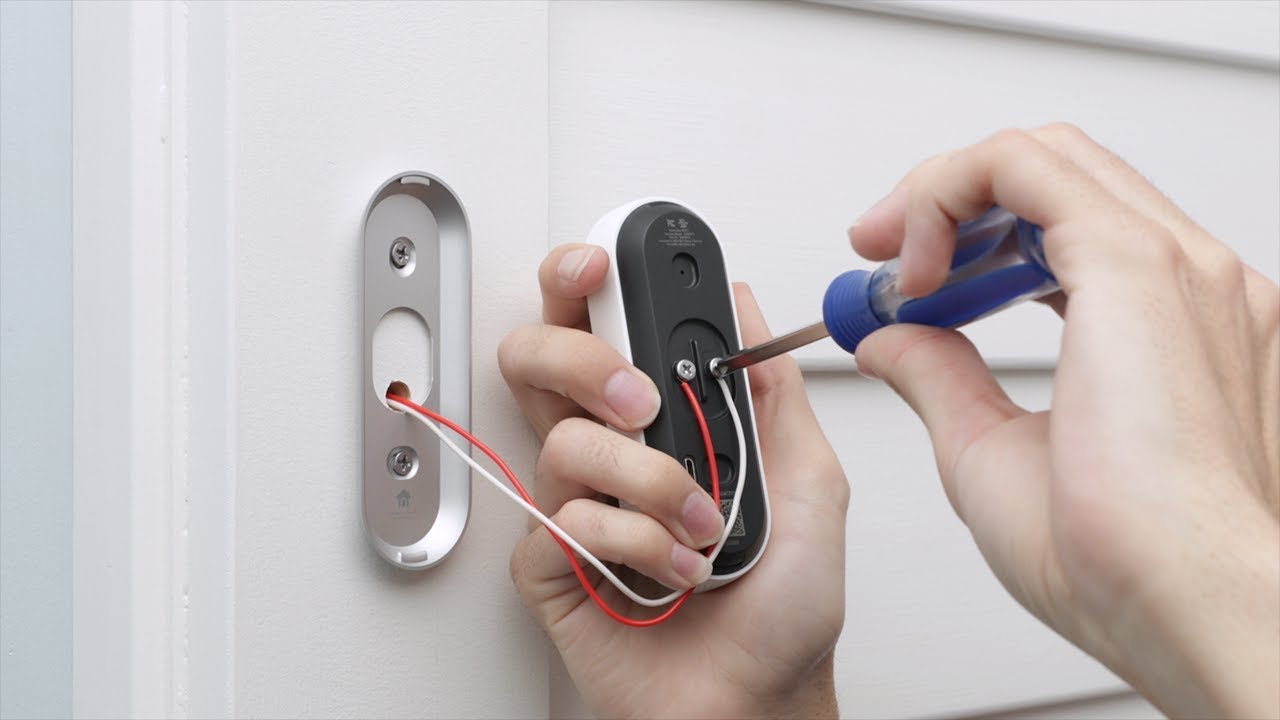 If you opt for a wired installation, you'll need a 10 VA transformer, wired doorbell, and chime. You should check that it's compatible with your current doorbell via their compatibility checker. If you don't have a doorbell or your current one is wireless, you'll need to hire a professional for installation. This typically takes around one hour, as the electrician has to run a wire through the nearest socket to your door. The Nest app offers a step-by-step installation guide. Installation requires connecting the Nest Hello to a mount that's permanently fixed outside of your house. You'll also have to connect a chime, which is fairly straightforward, as the Nest app will guide you — through this does add another step.
Winner: Ring Doorbell
Unique Features
Ring added thumbnails of recorded events in the app. Ring 3 Plus gives you access to the "Neighbors Feed" that shows noteworthy events from other neighbors. In theory, it sounds useful, but it doesn't do much in smaller towns with few Ring users.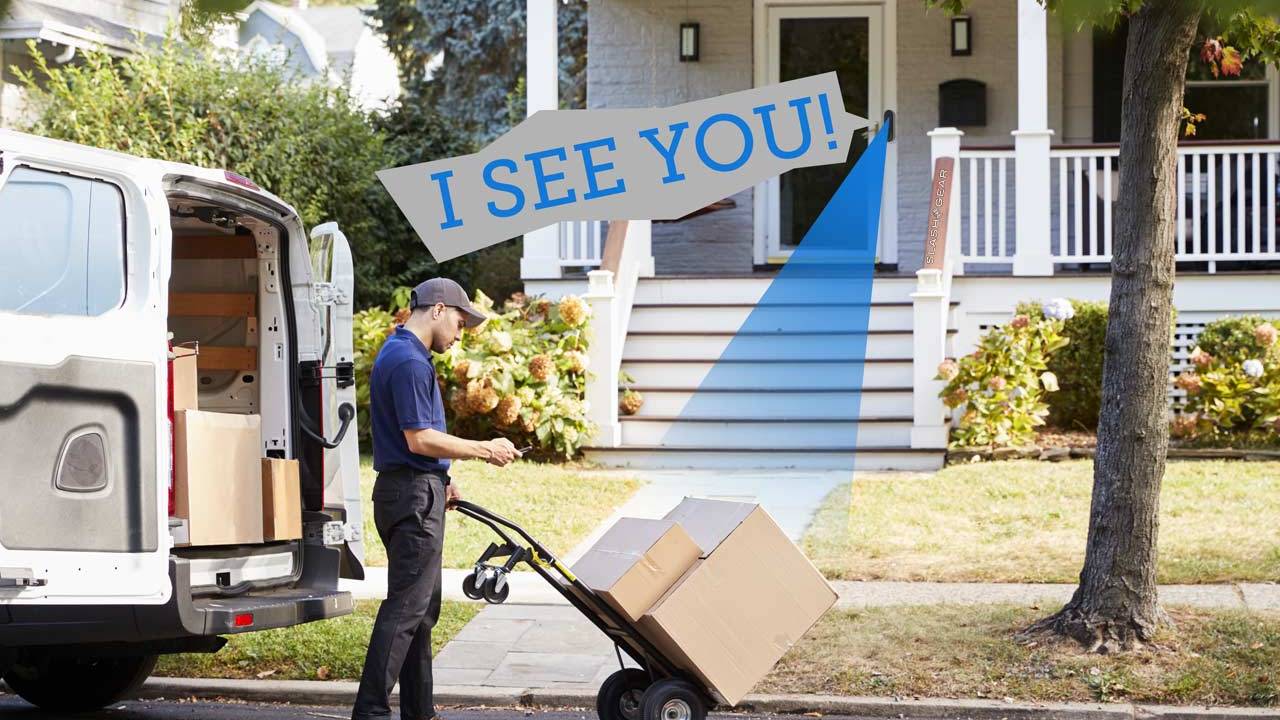 The Nest Hello has smart technology that can differentiate between packages and people.  Only the Nest Hello has a package feature, and can tell you not only when a package has been delivered, but when one has been picked up, too. While both cameras let you peek in for a live view, only the Nest Hello has 24/7 streaming. This takes up a huge amount of bandwidth, however, so Nest recommends lowering the resolution of the stream if you plan to use it.
Winner: Nest Hello Doorbell
Video Quality
Ring 3 Plus's field of view is 160 degrees horizontally and 90 degrees vertically. You can barely see anything at night, and it switches to IR lights too quickly. Since it switches too soon, the IR recordings are hard to see and in black and white. Motion detection doesn't work well at night, and the button isn't lit, so it's hard to see at night. On top of that, even when motion detection works during the day, it often misses events or records after an event has started.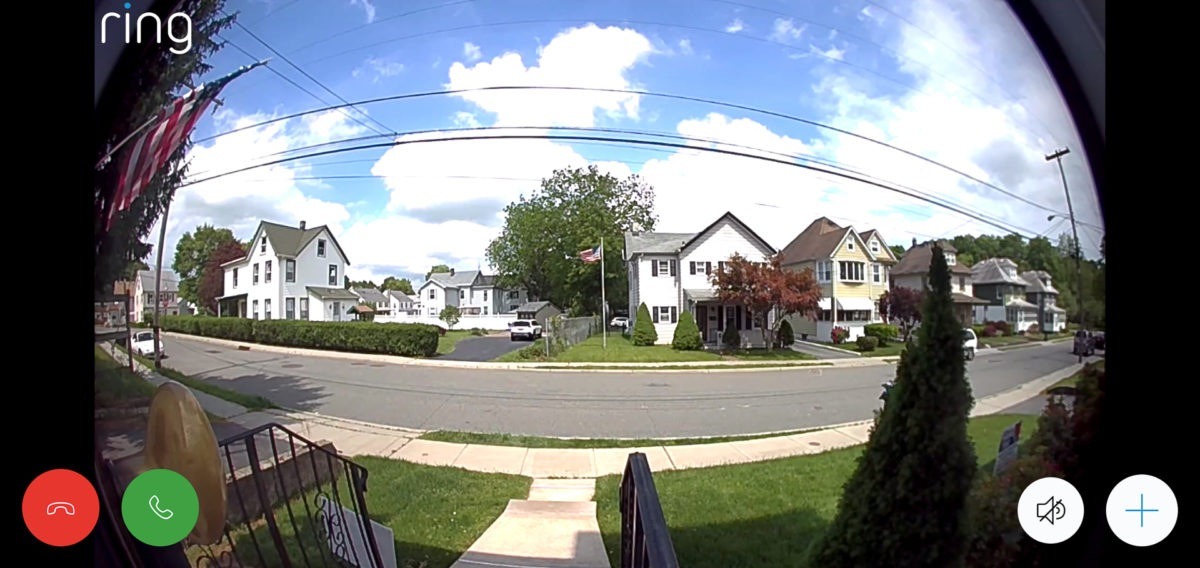 Nest records in a 4:3 aspect ratio instead of the more common 16:9. This allows you to see a person from top to bottom, so you can see both the person delivering a package and the package itself. The daytime video quality is exceptional, but you'll likely have to put this in medium quality to save on bandwidth. Night vision is black and white, but it's clear enough to see what's going on.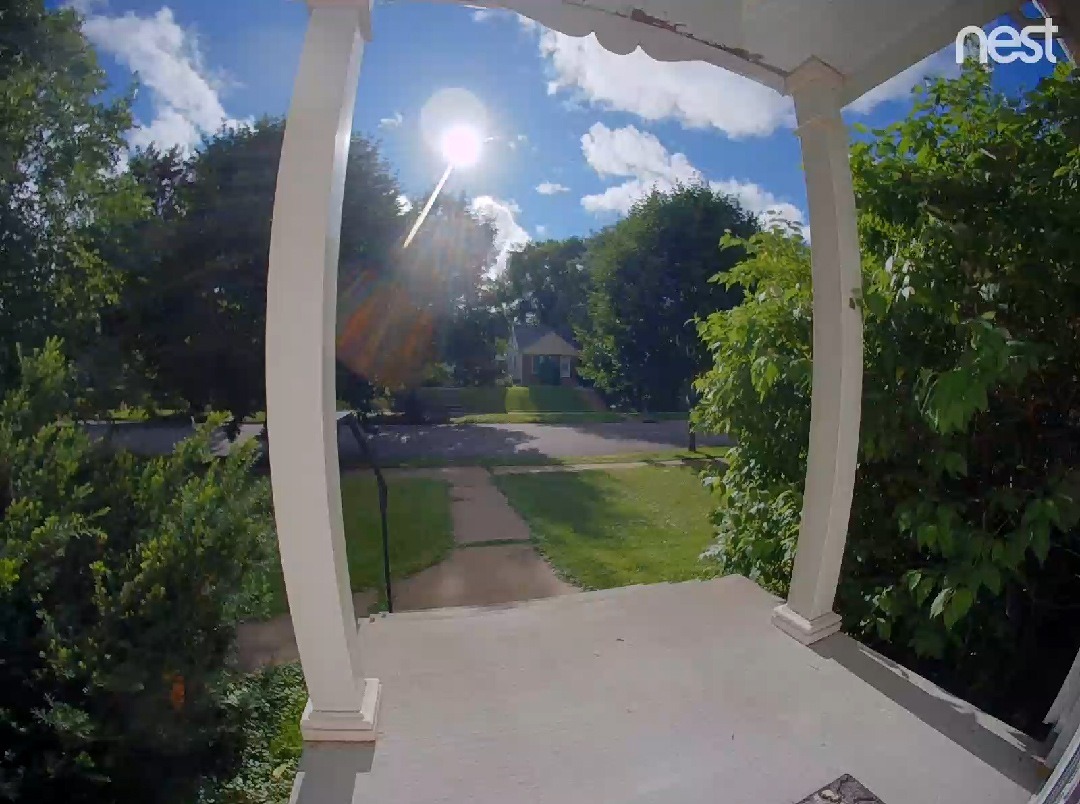 Often with video doorbells, a person moves so quickly through the frame that by the time the camera senses motion and starts recording, you can only see the back of the person. Both the Ring and the Nest solve this problem by continuously recording; when the camera does detect motion, it then tacks on those few seconds prior to the event, so that you hopefully can see all of the people. 
Because it has to be able to work using battery power alone, Ring's Pre-roll feature (as it's called) records this video in black and white, and in a lower resolution. The Nest Hello's video is in full color and at full resolution. As a result, we found the Nest Hello's pre-recording video to look much better—and much easier to identify visitors—than Ring's. 
Winner: Nest Hello Doorbell
Smart Home Compatibility
Ring 3 Plus can connect with Kevo Smart Lock, Lockitron, Kisi, ADT Pulse, LockState, Smartlink, WeMo smart switches, and Wink smart hubs. You can also integrate it with IFTTT, Alexa, and Google Assistant.
The Nest app is superior to Ring's, which is very helpful. It is used with every Nest product, which includes Nest Hello doorbell, and it integrates well with the Nest x Yale lock. You can also view in horizontal and vertical orientations. Last but not least, apart from Nest Hub max, Your Echo Show works with the Nest Doorbell camera. You can take Echo to work and still see what's going on at home, or check on your house while you're on vacation
Winner: Tie
Subscription Plan
In order to get a continuous recording and intelligent alerts that tell you who's at your door, you do need to subscribe to Nest Aware or Ring subscription plan
Ring basic plan costs you US$3 per month (US$30 per year) per device and gets you 60 days of video clip storage. Only the Ring premium plan can offer you unlimited devices, which costs you US$10 per month.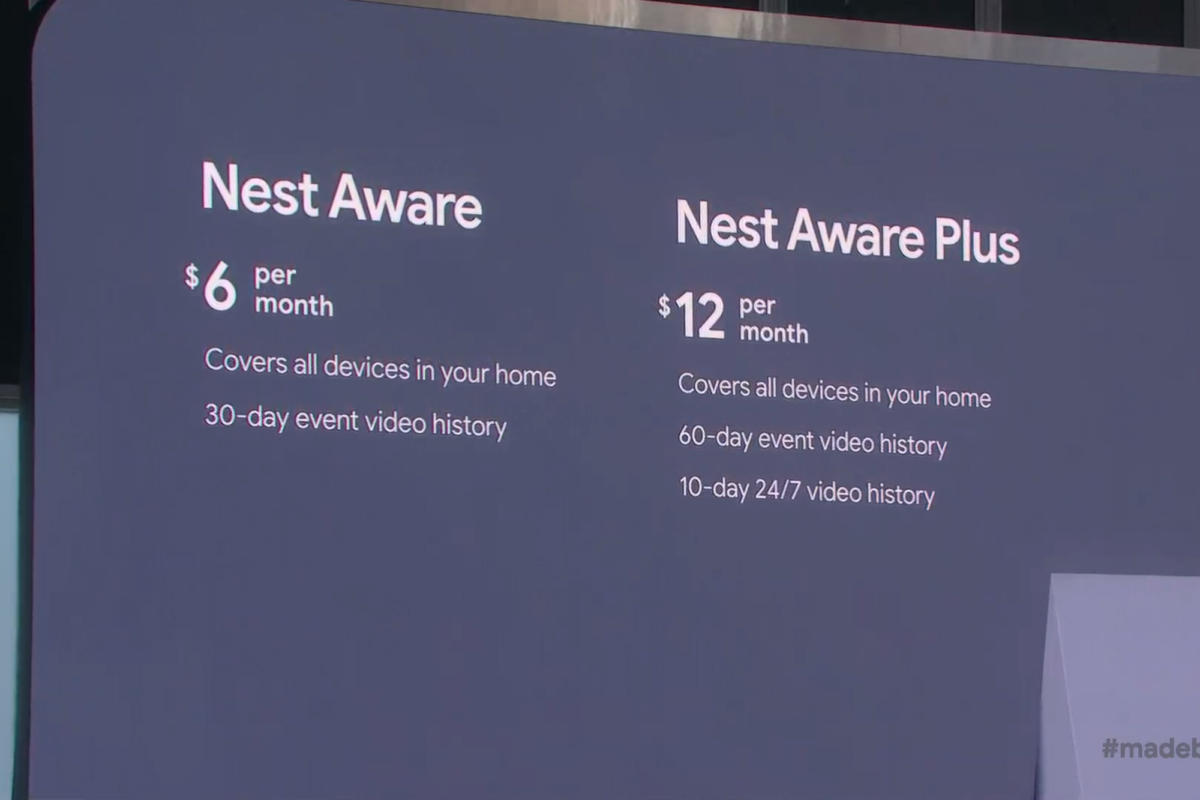 On the other hand, Nest Aware can offer you unlimited device access by costing you US$6 per month (US$60 per year) and can get you 30 days of video clip storage. So in general, unless you only use a single smart home device at your place, otherwise Nest Aware looks much cheaper and useful.
Winner: Nest Hello Doorbell
The Verdict
Apparently, Nest Hello doorbell is a better option if you look for better video quality, because of its unique video features and video quality both on the day and at night. Being said that, Nest hello doorbell does require you more manpower on installation and gets you a more expensive monthly plan if you only use a Nest Hello doorbell at home, because Ring doorbell plus 3 has a battery version and the monthly plan is cheaper.
I hope you enjoy reading Python Tutorial for Digital Marketers 1: Install and Set up Python for Mac. If you did, please support us by doing one of the things listed below, because it always helps out our channel.
Support my channel through PayPal (paypal.me/Easy2digital)
Subscribe to my channel and turn on the notification bell Easy2Digital Youtube channel.
Follow and like my page Easy2Digital Facebook page
Share the article to your social network with the hashtag #easy2digital
Buy products with Easy2Digital 10% OFF Discount code (Easy2DigitalNewBuyers2021)
You sign up for our weekly newsletter to receive Easy2Digital latest articles, videos, and discount code on Buyfromlo products and digital software
Subscribe to our monthly membership through Patreon to enjoy exclusive benefits (www.patreon.com/louisludigital)
If you are interested in Eufy doorbell vs Ring doorbell, please check out the embedded article below.