Google Nest Hub Max & Amazon Echo Show are the two options to consider right at the moment if you're looking at full-sized, as opposed to the smaller and more compact options (Nest Hub and Echo Show 5 or 8).
Side-by-side, there is no doubt that they closely match each other in several key areas — like screen size (10 Inch vs 10.1 Inch), sound quality, price (US$229.99). So today we'll check and compare the details and help you find the right one to buy.
Screen

– Google Nest Hub Max vs Amazon Echo Show
When it comes to a video home hub, a great screen is one of the most important features. Both the Echo Show and the Nest Hub Max have big, crystal-clear screens. The Nest Hub Max comes with a 10-inch HD screen with 1,280 x 800 resolution, while the Echo has a 10.1-inch HD screen with 1,280 x 800 resolution. So, basically the screen specs are the same, but the Echo is a tiny bit bigger.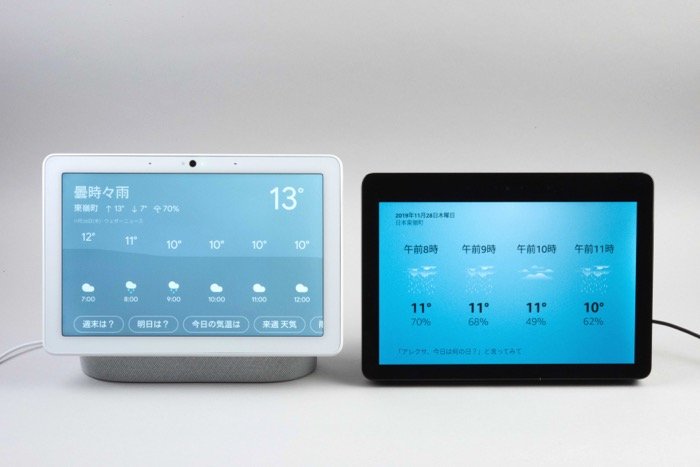 Thanks to both larger screens, it makes media consumption a lot more tasteful. Take for example reading the recipe on a dish you're preparing, or perhaps watching a YouTube clip on that particular dish — it's a lot easier to do on these smart displays than doing on your smartphone. And if you find the font size on the screen is too large, you just need to pinch the screen and change the font size.
But you need to be aware Google Nest Hub Max displays the photos stored in Google Photos App. Echo Show, on the other hand, displays photos from the Amazon Photo album. If you are a regular Google Photo user, Google Nest Hub Max would be easier to use.
And Google Nest Hub Max works very well with YouTube, which you could play the video by just saying "Show me your YouTube". On the other hand, the echo video is played from a compatible browser, so the operability is quite different.
Video Calls

– Google Nest Hub Max vs Amazon Echo Show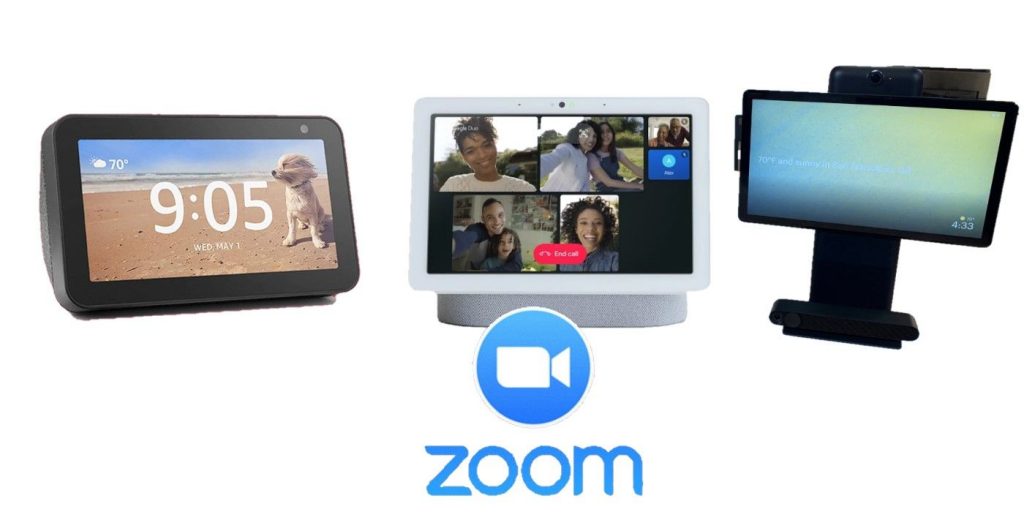 With the Covid-19 pandemic, working from home might become part of your daily life. The hub device you would like to choose and connect with your colleagues might need more accessible features on video calls.
Both devices allow you to connect Zoom, which might reduce the difficulties to select either of one. Then Echo allows you to connect with anyone who has the Alexa app, Skype, an Echo Spot, or Echo Show. Nest Hub Max, on the other hand, let you connect through Google Duo. The duo works with Android phones, iPhones, and Chrome browsers. 
Sound

– Google Nest Hub Max vs Amazon Echo Show
Music aficionados will certainly be pleased by the sound performance out of these two smart displays, delivering excellent sound quality paired with deep bass that can fill larger room spaces. They do well in open spaces, like being a centerpiece somewhere in the living room.
The Echo Show's fantastic sound quality is due to its dual 10W 2-inch neodymium drivers with a passive bass radiator and Dolby processing. The speakers fill up the room with multi-dimensional sound, and most people won't be disappointed by the bass. A neat trick up its sleeve is the ability to adjust the bass and treble by telling Alexa.
Meanwhile, the Nest Hub Max leverages dual 10W tweeters, accompanied by a 30W subwoofer. The package doesn't disappoint as the bass roars to the beats, without overpowering the mids and highs. For those who prefer a more neutral audio performance, the bass and treble can be adjusted for a more personalized performance through the Google Home app. The only issue with the Nest Hub Max's performance is that it can sound strained at higher volumes, but it still packs quite a punch at moderate volume levels.
Regarding Music App compatibility, Google Nest Hub Max is compatible with Google Play Music, Spotify, YouTube Music, d hits, etc, however, it does not support Apple Music and Amazon Prime Music.
Amazon Echo supports Spotify, d hits, and Apple Music and Amazon managed Music program (Amazon Prime Music.). If you are an iPhone user, personally Echo Show might facilitate you to play Apple Music instead of paying a new Music app subscription.
Camera

– Google Nest Hub Max vs Amazon Echo Show
The camera category is what sets these two hubs apart. The Echo has a 5MP camera, which isn't bad. It's just that the Nest Hub Max has so much more.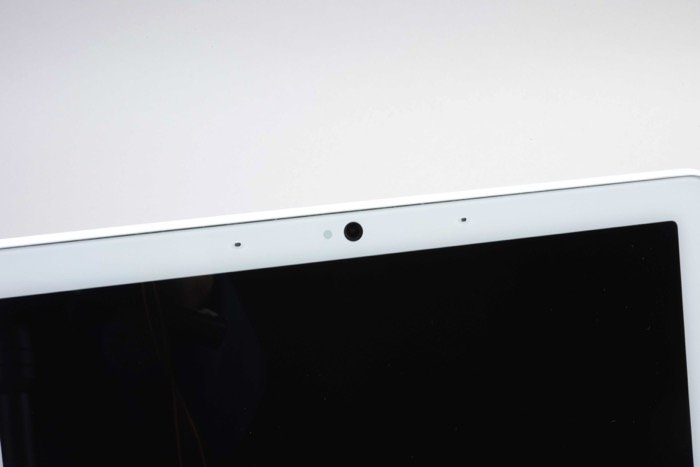 The Nest Hub Max includes a 6.5MP camera with a 127-degree field of view, auto-framing, and face-match technology. If you register your own face, the "FaceMatch" function will recognize the image and display the message automatically. This means that the camera can identify you and bring up your personal calendar and other items on the screen when you approach. Also, when you are on a video call, it will follow you as you move around the room, keeping you in the shot.
The Nest Hub Max camera can also be used as a Nest Cam security camera, as well, and can detect movements and unfamiliar faces. You can also view camera images from your smartphone app. You can check the condition of pets in your house on the go, and use it for crime prevention measures. There's a 30-day trial of the Nest Aware program, which offers cloud storage and some more advanced features, but the starting cost of the basic plan costs $5 per month after the trial expires. Even if you don't subscribe to the service, you're stilling getting an additional layer of security for your home because you can tap into a live feed at any time through the Google Home app — offering you even more peace of mind.
And lastly, holding your hand out to the camera will pause or play the video when the camera recognizes you're looking at it.
Smart Home Device Compatibility

–

Google Nest Hub Max vs Amazon Echo Show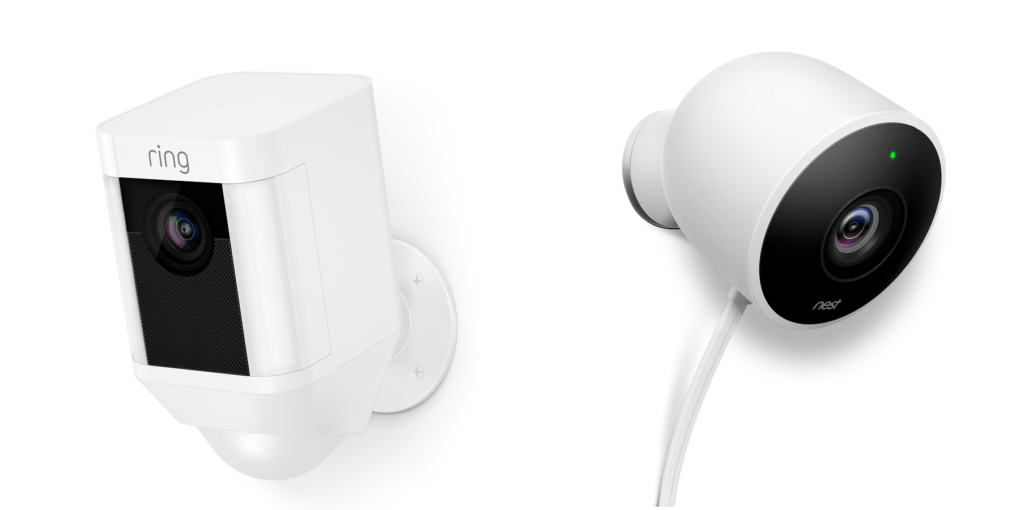 When it comes to compatibility with your other smart home devices, you're going to be pleased with either option. The big difference is the Nest. Both hubs are compatible with Nest cameras however Ring cameras are not compatible with Google-powered devices, though remember that Nest Hub Max can become a Nest security camera. You can check to see if your devices are compatible with Echo here and compatible with Nest Hub Max here.
Price

– Google Nest Hub Max vs Amazon Echo Show
When it comes to price, these two hubs are evenly matched. The Google Nest Hub Max comes in with a retail price of $229 while the Amazon Echo Show's retail price is $229.99. During the holiday season, though, there are more discounts given to the Amazon Echo Show — with several available bundles sweetening the deal even more! You may still find some discounts for the Google Nest Hub Max, but they're not as frequent.
Conclusion
As you can see, it's a pretty even match between the Amazon Echo Show and Google Nest Hub Max. They're evenly matched in nearly every key area, with a few minor differences when it comes to streaming service selection, home security, and their smart assistants. 
That said, if home security and having an unlimited song catalog are the things that matter to you, it's worth going for the Google Nest Hub Max.It's nearly impossible to find a song that isn't on YouTube Music and its face match technology application.
Otherwise, if you're all about Apple Music and Amazon Prime Video, a smart assistant with an ever-expanding skills library, and very loudspeakers, the Amazon Echo Show is your better option. It allows you to call up Amazon shows on-demand and shop for new skills. It's also crazy loud, which is great if you plan on placing it in a larger room.
I hope you enjoy reading Google Nest Hub Max vs Amazon Echo Show and find it helpful. if you did, please support us by doing one of the things as listed below, because it always helps out to our channel.
Support my channel through PayPal (paypal.me/Easy2digital)
Subscribe to my channel and turn on the notification bell Easy2Digital Youtube channel.
Follow and like my page Easy2Digital Facebook page

Share the article to your social network with the hashtag #easy2digital

Buy products with Easy2Digital 10% OFF Discount code (Easy2DigitalNewBuyers2020)
You sign up for our weekly newsletter to receive Easy2Digital latest articles, videos, and discount code on Buyfromlo products and digital software
Subscribe to our monthly membership through Patreon to enjoy exclusive benefits (www.patreon.com/louisludigital)