Probably the product page of a Shopify store is the most important element to affect the Shopify conversion rate. If they are not ready, or even don't work properly, you might be wasting advertising dollars and marketing effort, because anyone comes to your store and bounces out at the end due to a low-performance product page. You can't put water in broken glass — it will never fill up. The same principle applies to traffic on your site; if your product pages are broken you will never get sales.
I am not going to talk about how to find, design, and develop the best product, although indeed a good product is a king, and developing a product hugely needed by target customers is the easier way out. I'll release the other article regarding how to research, design, and source of the product.
In this article regarding Shopify conversion rate, I'd like to share my learnings on how to convert as many customers as possible from traffic, when your competitors are increasing like your business is shifting from a blue sea to a red sea, which is a very common business cycle. Even you have a golden hot selling product at the moment, my experience tells me at the end you need to find a way out to convert customers rather than only relying on products.
Little changes can have a big impact on your Shopify product pages, by the end of Shopify conversion rate, you can learn how to increase the value for money that reflects on product pages, tips for engaging product information, ways to leverage word of mouth, for the purpose to increase product page of Shopify conversion rate.
Increase the Value for Money
Price needs to be clear and visible, which is the fundamental step and the very first step. Also, there is a saying 'who can control the price, who can control the market'. We have to admit, price is a very important influencing element in the consumer mind. Although most consumers won't spend a whole day to research and compare a product price, they have at least two other products as an anchor.
Discounting the single SKU item of course is a popular approach. We can leverage the discount code or automatic discount offered by Shopify. The discount code can be applied to the marketing automation, paid ads campaign, influencer campaigns, etc, and automatic discount can be set for a specific product, or collection, or customer segmentation in a specific period.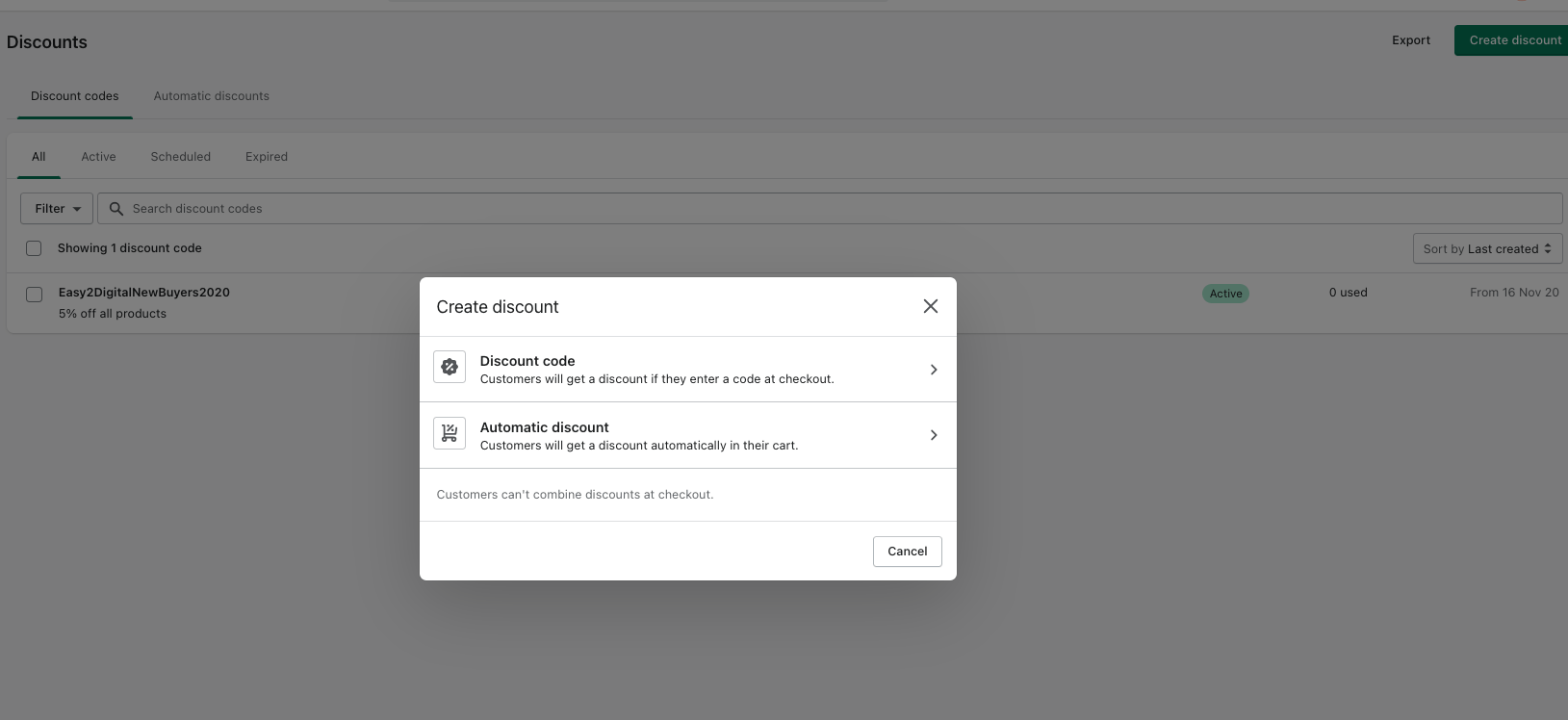 Having said that, we need to carefully leverage the discount code, because it might easily devalue your brand and decrease avg. order value in the long term. So In business, as usual, product bundle deals should be the other option we must leverage, which has lowered the price behind, but from the consumer perspective, it is not a discounting only, on the other hand, it's a considering way to increase the value for money, such as Buy 2 get one free, buy 3 pieces enjoy 20%, or one item bundled with the other, etc. These should be the SKU variation options and run always on.
Payment Method & Installment
Many customers would be happy to make a purchase by using a familiar payment method in her or his country. So apart from the checkout journey, where the merchant requires customers to fill in the information, payment methods of course can affect the last kick and the result in this game.
Shopify pay in fact is using a Stripe payment gateway, and also is very easy to integrate with Paypal as well. I'm not going to deep dive into details on how to select a payment gateway and use it correctly, if you are interested in exploring more details, please check out this article
8 Things to Look Into a Payment Processor for your eCommerce Website
Then, if your store is selling the items at a high price point, for example, if you are selling a coffee bean machine, which the avg. retail price is US$300 – US$500, you need to consider the installment feature for the customers.
Many customers would be happy to make a larger purchase but are indecisive about putting down a large up-front payment. It's normal for people to hesitate on bigger purchases, even if they can afford it — after all, what if an emergency comes up and they've spent their savings? Buy Now, Pay Later is the answer for helping both of these customers pass the obstacles that prevent them from buying, which basically just require the customer to pay the downpayment and pay back the rest of the money up to 12 months, etc.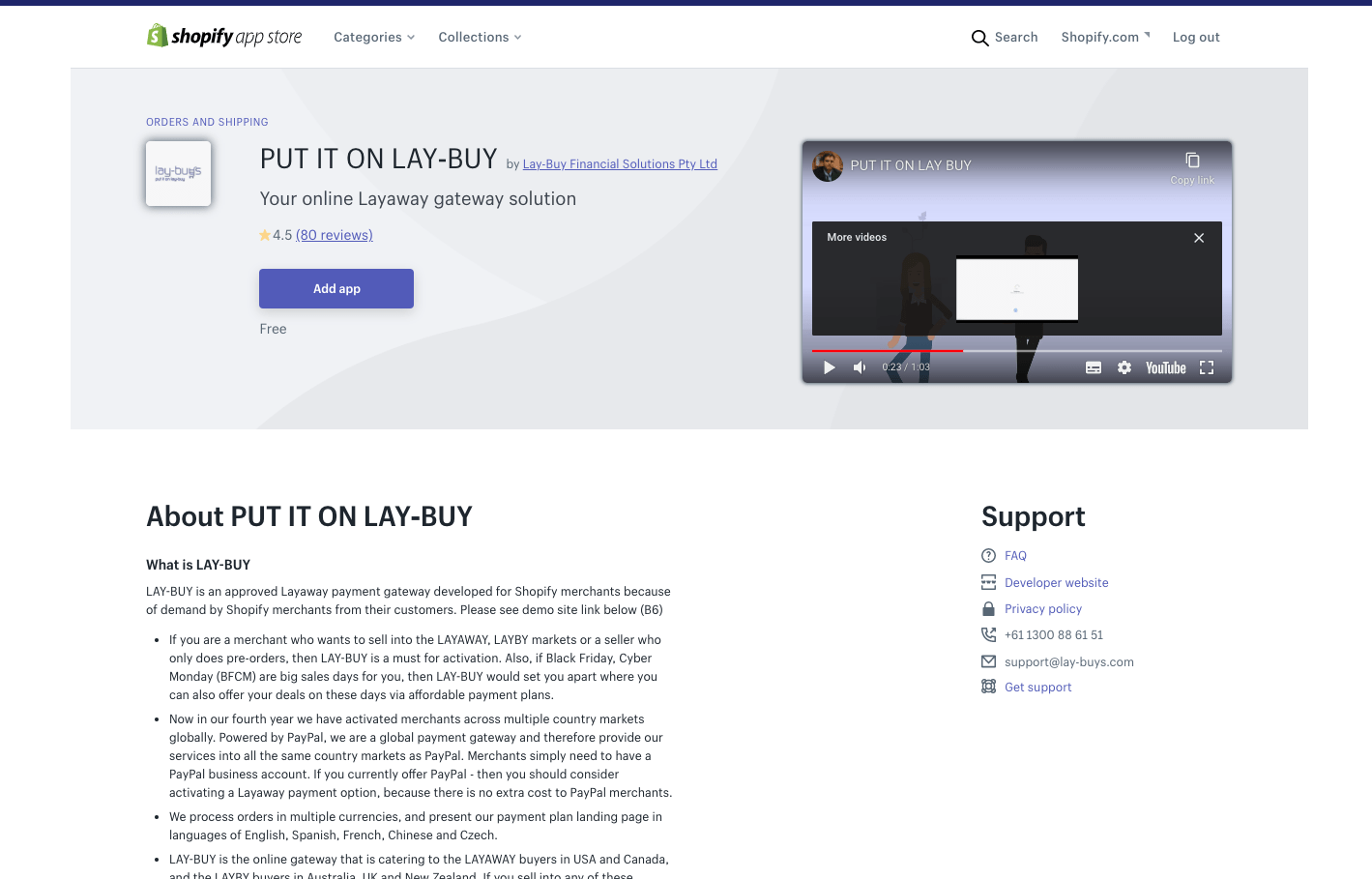 There are quite a few options on the market, such as Shopify pay installment, lay-buy, affirm, etc. But before moving forward to adopt a new platform, please check if it is available in your target countries, or which payment gateway is configurable with it, or if each transaction fee is paid by the customer or the merchant.
Warranty is a promise that you make to your customers about the products you are selling on your Shopify store. This will not only elevate your online sales but also enable customers to build trust in your eCommerce site. It definitely can increase the Shopify conversion rate of your store with the trust uplift.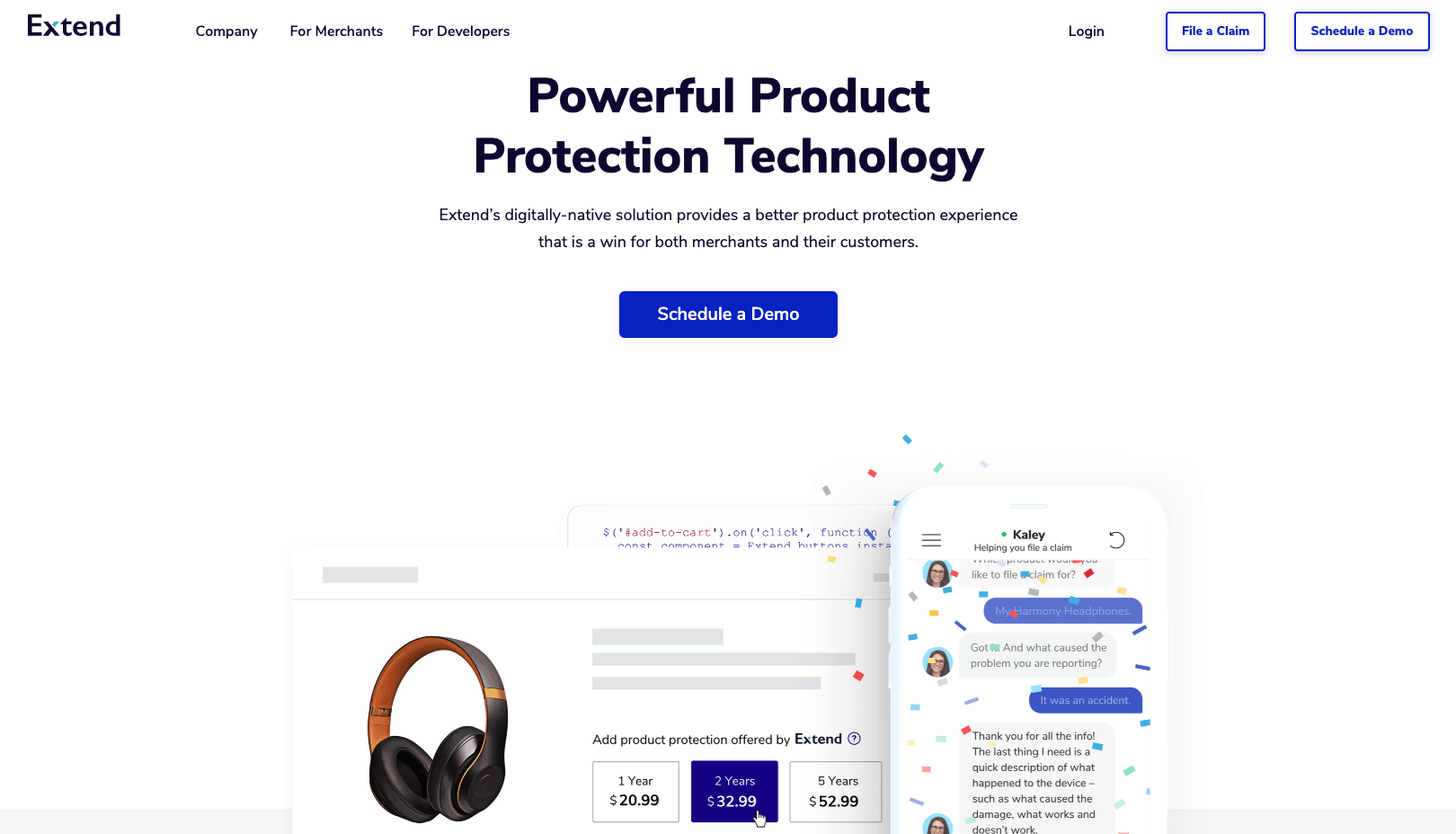 Having said that, it needs to be skillful to handle warranty rules, after all, you aim to earn profit at the end rather than only handling return and refund. So you can leverage some warranty extension software and sell the warranty extension plan for your customers. Basically it just like you go to an Apple store and buy a smartwatch with pay more to get a 2-year warranty, so you can get it repaired and return it for free within 3 years.
Engage with the Customers
Product Description Benefits On the Consumer
As a business owner, you are understandably excited to share all of the qualities of your products. You want to show that your product has the best features and the most unique specs.
The buyer, however, is not necessarily interested in the mundane features of the product. Instead, they want to know how it can benefit them. A product feature is a factual statement about the product that provides technical information. A product benefit, on the other hand, tells how the product can improve the buyer's life.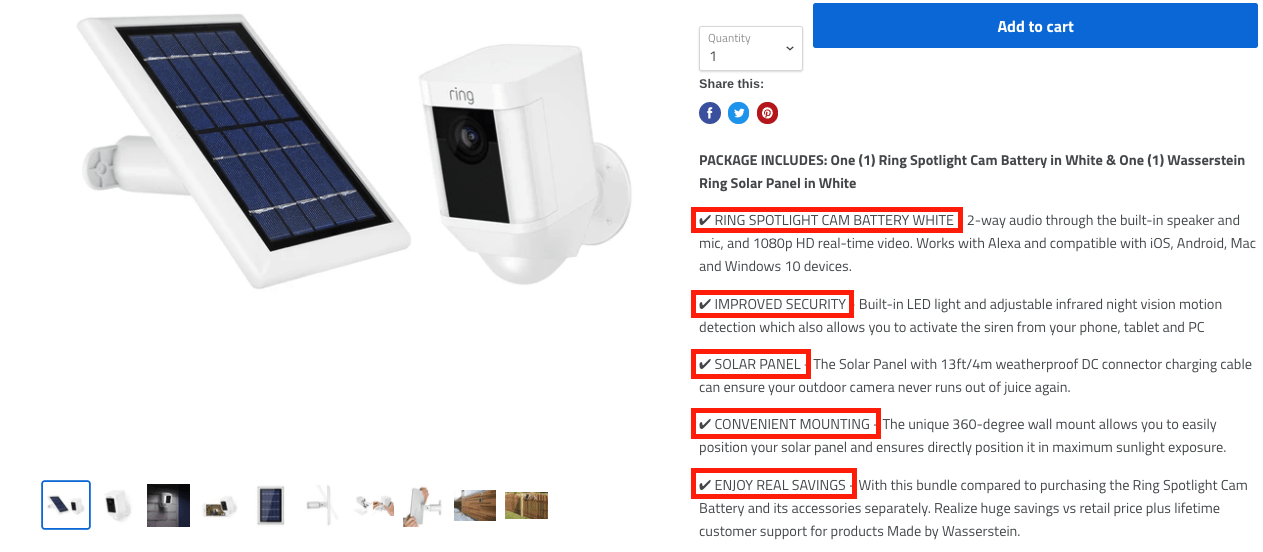 For example, if you are selling a ring smart security camera and solar panel, you should list out 5 – 7 unique beneficial points which stand on the point of consumer view, such as the branded camera model and color, security feature, solar panel benefit, combination to save dollars and why, easy to install and mount. Basically, the consumer can easily understand the value of the SKU and the bundle items.
Since your store is online, customers can't touch or feel your products. High-quality images that sell the product and what it can do for the reader really increase Shopify conversion rates.
Make sure to capture your product from different sides to really allow the consumer to get a feel for your product. Show your product being used for what it was designed for. Showing your product being used will allow the customer to imagine themselves using it. Consider the potential reader and who they will identify with.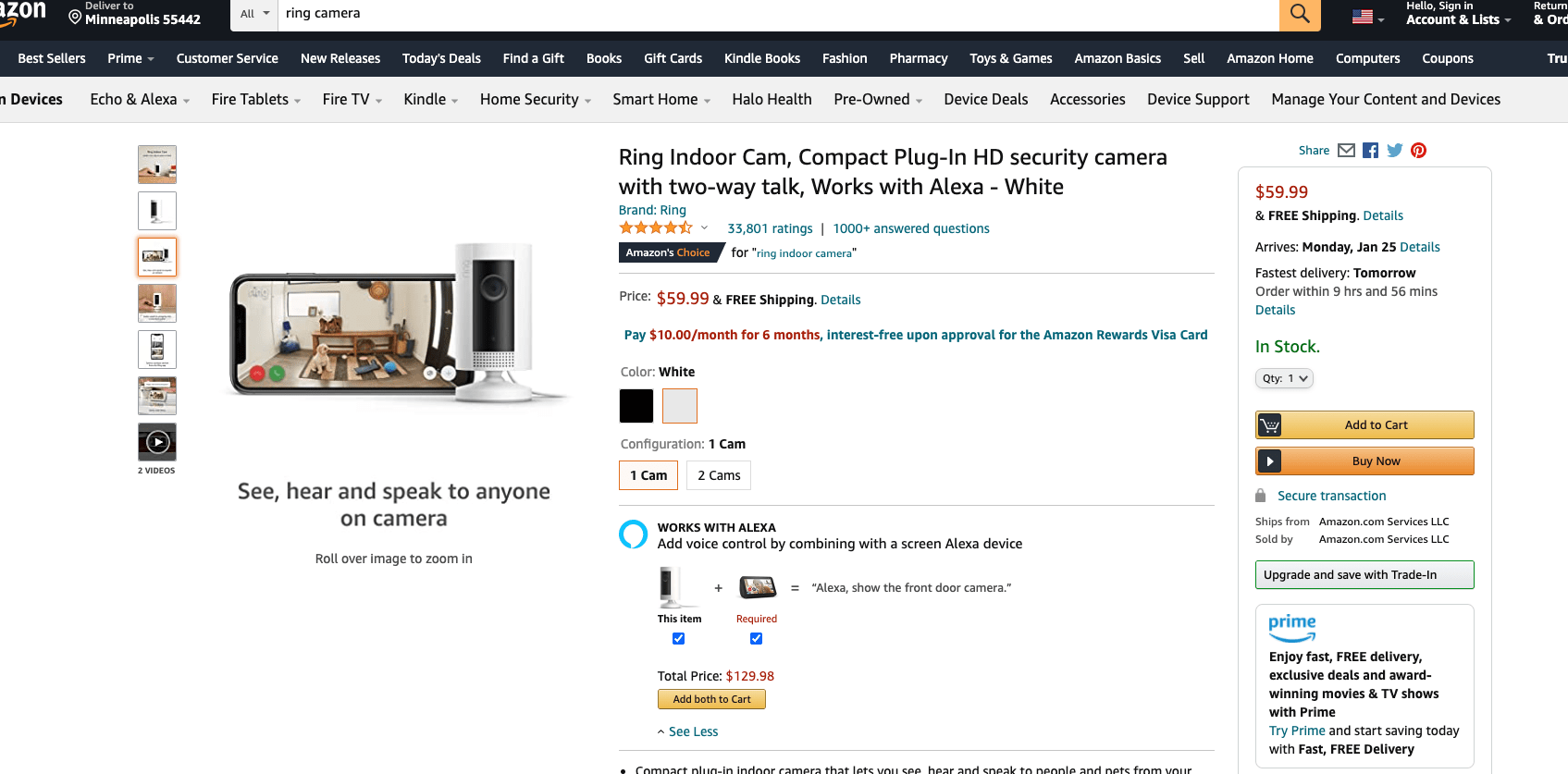 If you're selling the ring smart security camera, you're generally going to want to show images of different using scenarios in the images, for example, an image shows the customer uses a mobile phone to monitor her or his children, or peppy. And an image shows a theft leaving your place because he spots a camera monitoring and recording his face, body shape, and stealing intention.
Your description and the pictures you take can work together. The description tells the customer about the product's benefits to her or him, while the picture shows them more visually what the description is talking about.
If a picture is worth a thousand words, then a video is worth tens of thousands. This is strongly supported by data, as well. Studies have shown that videos can increase product conversion rates from 84-144%, and this is the reason that videos are so effective and abundant. We discussed how to produce a video, if you are interested in it, please check out this article – 6 steps to become a skilled vlog professional
It also works for Shopify conversion rate optimization, the video can not only show the product benefits, using scenarios, but also work with the audio and music, which can create syndication between the customer and your product, and connect with the customer's emotional level.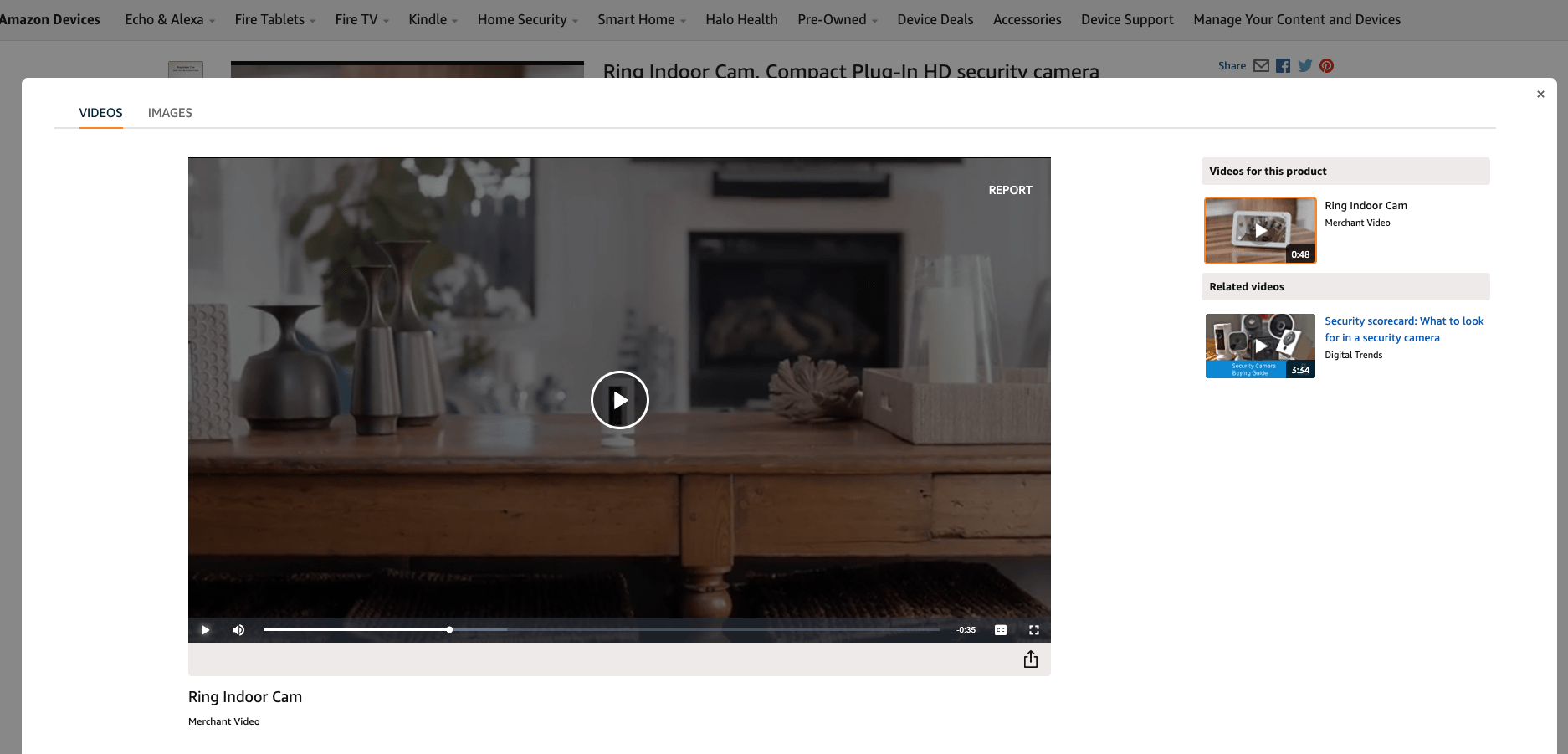 If a product could be perceived as difficult to use, a video can lend a demonstration that increases a buyer's confidence that the product is actually simple to use. The usage of video can also describe differences in features that the item has. Beyond these applications, a video allows the customer to feel as though they themselves are using the product.
Testimonial, Influencer Product Review & Product Comparison
Most sellers ignore the influencer product review videos used on the product pages. Customers trust a brand through not only one standing point, but also research around and see how their favorite social leaders review the product.
Above the product is already added on many brand elements to tell a story about a product, influencers play a role as a third party perspective to compare the products with other options on the market. The best testimonials and influencers use real everyday people and provide a glimpse of how they apply the product within their daily lives.
Apart from the video, it perfectly works with the product comparison table just nearby the video. In particular, it compares the product model and specification, which the testimonial and influencer review.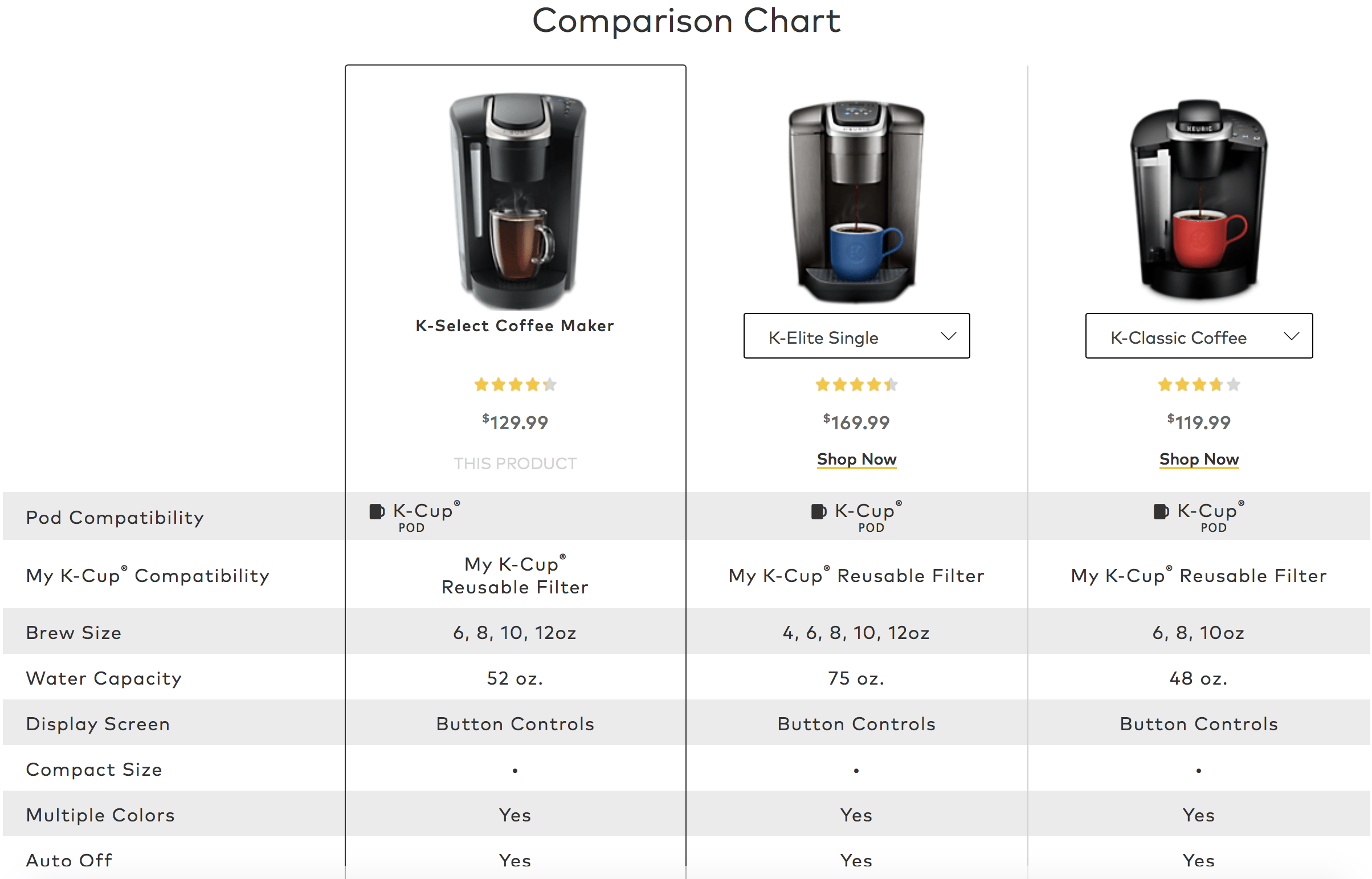 There are quite some Shopify App plugins that can facilitate you to build up an enhanced product page with more content elements, such as PageFly Landing Page Builder.
Customers would have lots of considerations before making a decision to buy a product. This basically includes:
Installation instruction, what accessories the product includes and what not, any product warning they need to pay attention to, how about the warranty, return and shipping policy, customer service contact, how to activate the software, etc.
Showing this information increases the professional image in the customer's mind, and builds trust with customers. So we would suggest you attempt to create a Q&A list and enhance the user instruction on each product page based on the Q&A list.
Consolidate and Distribute Customer Review
Research conducted by Dimensional Research claims that 90% of consumers online believe their purchasing choices are influenced by product reviews. Many customers consider positive reviews a prerogative to purchasing items online, especially those that cost more. In Shopify conversion rate optimization, there are two types of review features you can refer to leverage, which is to consolidate and to distribute.
First thing first, you need to consolidate as many positive reviews as possible from all orders generated from the Shopify store. Judget.me is a very good option.
It has a free and paid version. The paid version charges US$15/month. Frankly, you can start with the trial version first, because the review collection and display features are already sufficient for a starter. But of course, the paid version can allow you to do much more, such as video reviews, automatic social push, SMS review request, 3rd party integration, etc.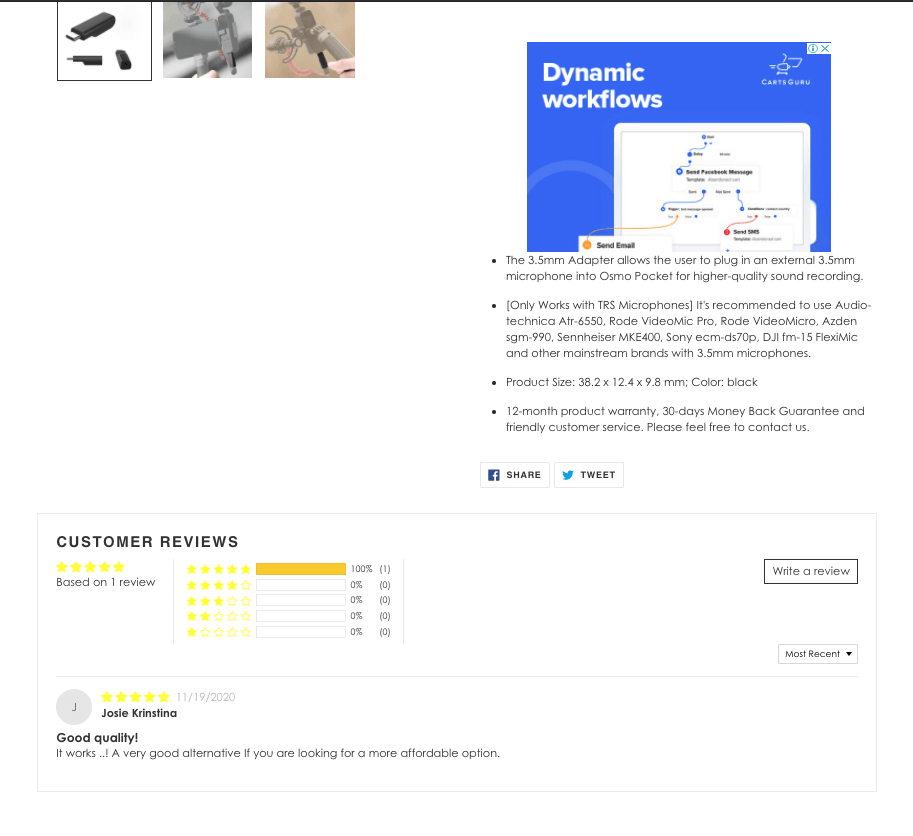 Then, you can use Judge.me to request a review from the customers. You can create the email templates, set up the timing and format, such as after how long to send when the order is confirmed, conditions such as domestic orders, or international orders.
Besides the review request, you can customize the review display style and format, and after the customization is done, you can go to Shopify online store and add the Judge.me review widget to the home page, or other pages.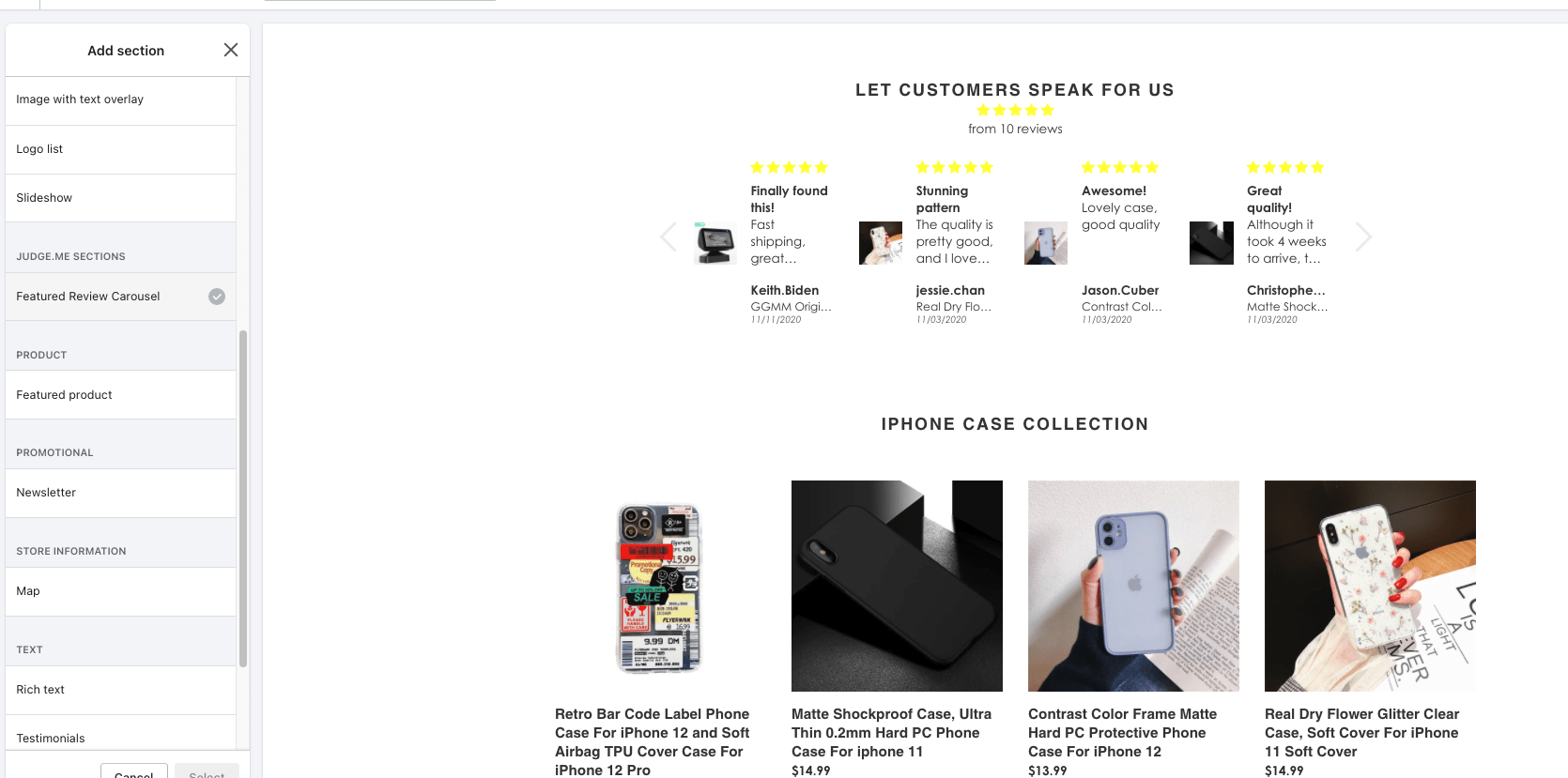 Last but not least, you can also select and share the customer review to the social media network, which can amplify the positive tone of the customer review effect on more spaces

So you might be running retail stores on marketplaces such as eBay, Costco, etc, and already have collected lots of customer reviews from the same SKU items you just start selling on Shopify. Wasting is not a good strategy in a business, so some features like Bazaarvoice provides are to syndicate your user-generated content, such as product rating into all stores you're running, which ensure things consist and resources are not wasted.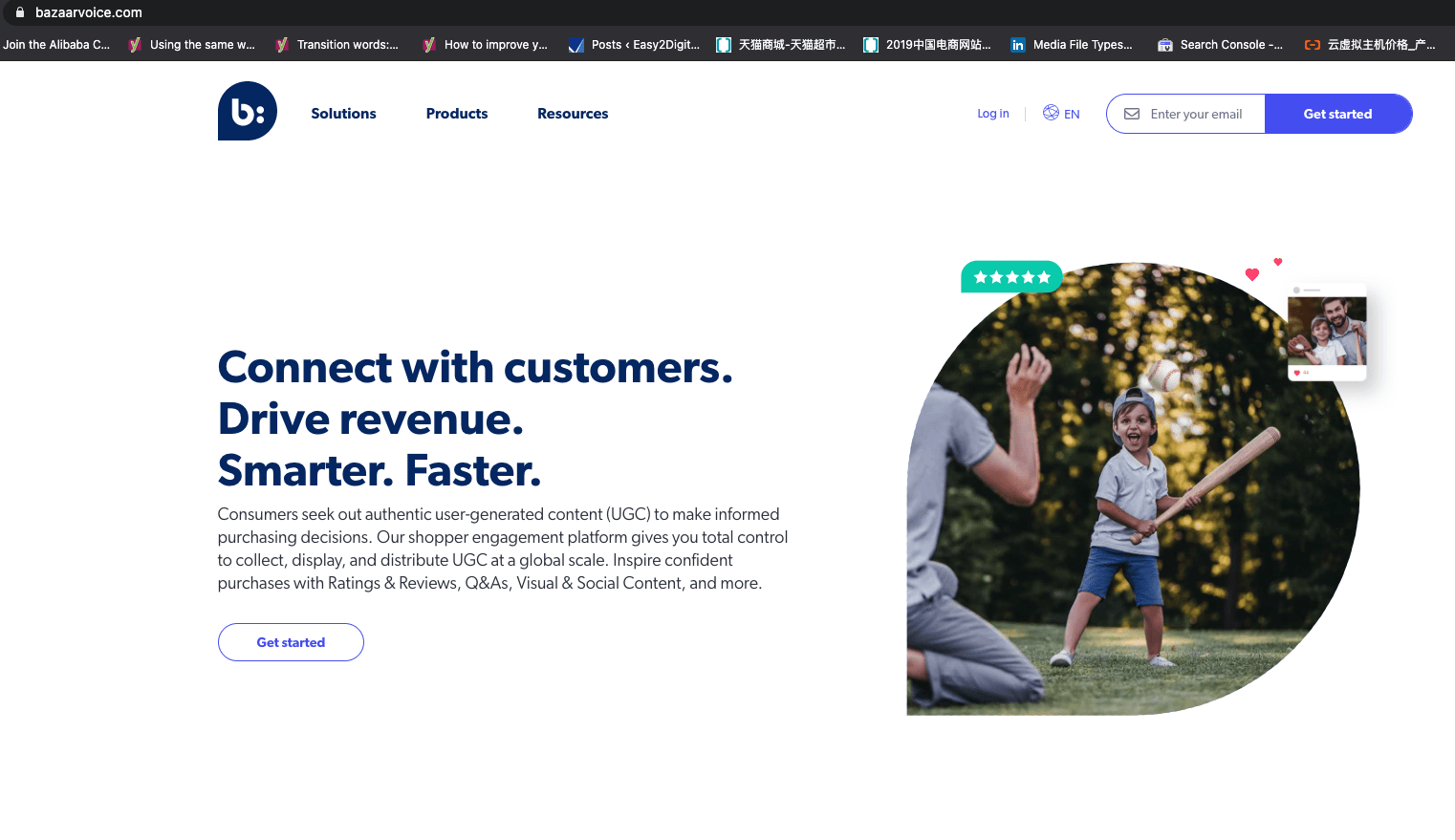 Syndication is the distribution of a brand's consumer-generated content, like customer reviews and photos, to the websites of retail partners who sell the brand's products. Depending on whether a brand has its own e-commerce or not, the CGC may show up on the brand's website, and then the same content is syndicated out to key retailers, where it will display on the corresponding product display pages. Review syndication helps brands ensure their content is available wherever consumers are shopping and helps retailers deliver an exceptional shopping experience by having plenty of content on all of their products.
Launch a Mobile App of your Shopify Store
It's no secret that mobile consumption has taken over our lives. According to a recent study, 96% of adults in the United States own a mobile phone. 81% of the population owns a smartphone. Look around. Everyone has these devices glued to their hands nearly 24/7. I believe this insight and landscape is similar to other markets in different regions because I rarely go to China Taobao.com desktop version, or the Japan Rakuten desktop website to shop.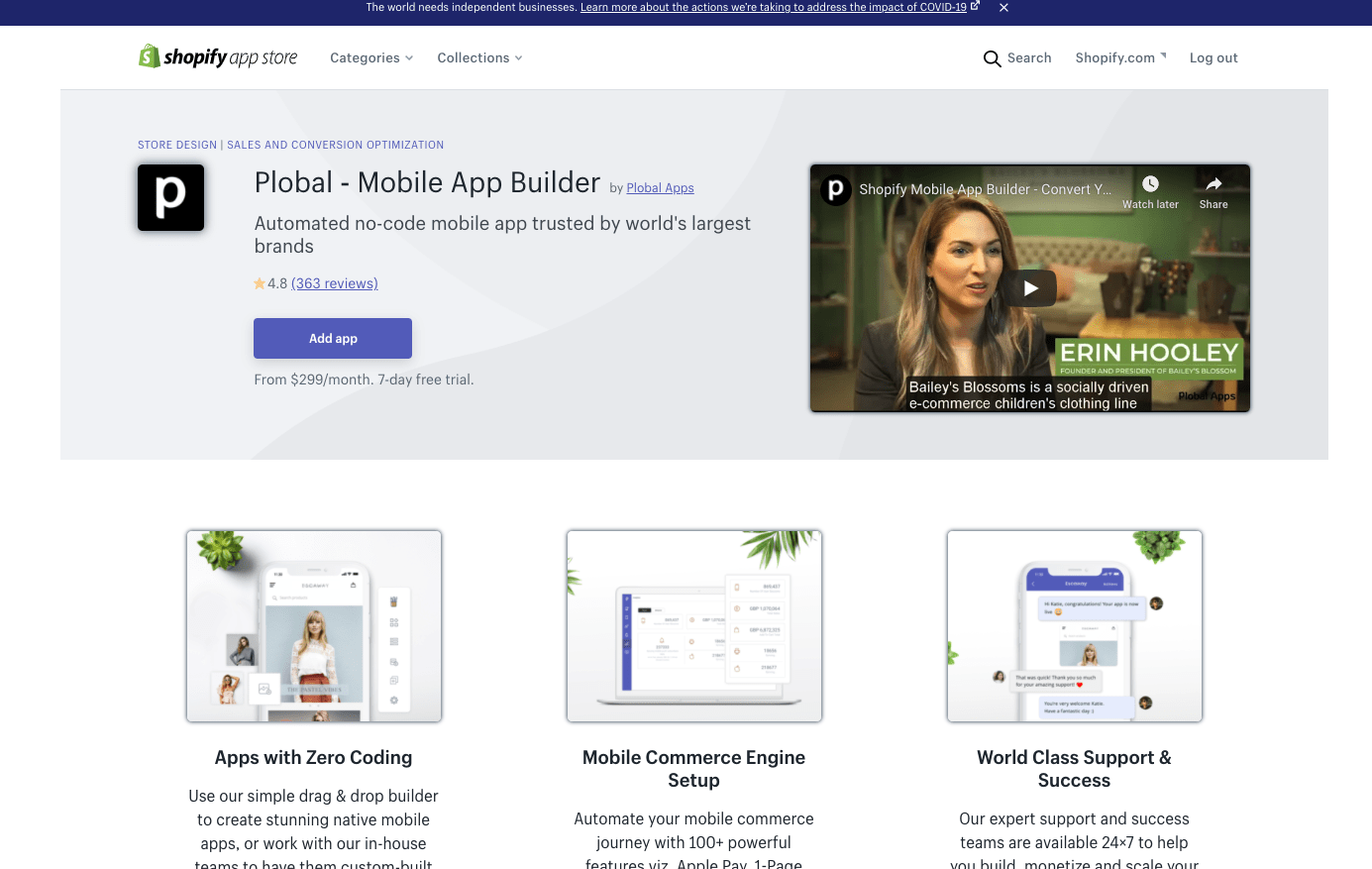 It might be not easy to accumulate a certain amount of traffic after a while in a store operation, but the fact is people get used to mobile, and mobile usage is much more than desktop devices. You can imagine if your competitor is selling the same product with the same price and fulfillment service, but your competitor has a mobile app, which much facilitates your customer to check out, the customer might eventually check out on other stores, even though she or he is aware your store is good, but just not convenient.
Building up a mobile app for your Shopify store is not that difficult, many apps, such as Plobal, Shopney, etc from the Shopify App store provide you custom app layout and content, and also facilitate you to list on Google Play, iTunes App store, etc.
I hope you enjoy reading Increase Shopify Conversion Rate by Optimising Product Pages. If you did, please support us by doing one of the things listed below, because it always helps out our channel.
Support my channel through PayPal (paypal.me/Easy2digital)
Subscribe to my channel and turn on the notification bell Easy2Digital Youtube channel.
Follow and like my page Easy2Digital Facebook page

Share the article to your social network with the hashtag #easy2digital

Buy products with Easy2Digital 10% OFF Discount code (Easy2DigitalNewBuyers2021)
You sign up for our weekly newsletter to receive Easy2Digital latest articles, videos, and discount code on Buyfromlo products and digital software
Subscribe to our monthly membership through Patreon to enjoy exclusive benefits (www.patreon.com/louisludigital)