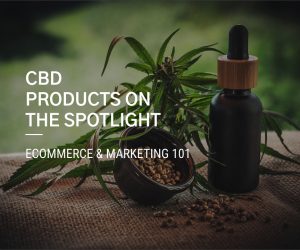 CBD, which is short for Cannabidiol, is a popular compound that is extracted from the flowering tops, leaves, and resin of two strains of the cannabis plant: industrial hemp and marijuana. 
You might be aware that many cafes, restaurants provide a theme collection of food and drink menu or some global FMCG brand, such as Estee Lauder, Loreal, etc are selling skincare and cosmetic products with the CBD ingredient, and it's quite popular with the consumers. One of the reasons they claim is that It's an effective alternative treatment. There are hundreds of scientific research studies and reviews showing that CBD is indeed effective in addressing a wide array of conditions related to depression, anxiety, and pain. For example, CBD oil can fight pain, soothes depression, or helps with cancer pain relief.
Although CBD use also carries some risks. For example, it's often well-tolerated, CBD can cause side effects, such as dry mouth, diarrhea, reduced appetite, drowsiness, and fatigue. CBD can also interact with other medications you're taking, such as blood thinners. However, In China, CBD is not considered a banned narcotic by the Chinese government, unlike marijuana — the possession of which could result in serious criminal consequences. Curiously enough, cultivation of the hemp plant, from which CBD is derived is, in fact, legal in three Chinese provinces: Yunnan, Heilongjiang, and Jilin. It is cultivated under strict regulations. As alluded to above, this is because CBD does not intoxicate as does marijuana/THC. 
Unfortunately, CBD is still being prohibited by many mainstream advertising channels, no matter either global platforms such as Google, Amazon, Facebook, or in China such as Baidu, Wechat, etc. At most, hemp-related products are being allowed to list on the platforms to sell and run advertising campaigns. So it is quite a big challenge for marketers to rapidly and exponentially reach out to the right audience, build up a brand and drive sales for the business. 
Thus, in this article, I'll walk you through what approaches we can adopt to drive traffic and sales from your CBD products, and build a CBD brand. By the end of this article, you can learn the common eCommerce & marketing methodologies in worldwide markets in the healthcare and pharmacy sector.