CBD, which is short for Cannabidiol, is a popular compound that is extracted from the flowering tops, leaves, and resin of two strains of the cannabis plant: industrial hemp and marijuana. 
You might be aware that many cafes, restaurants provide a theme collection of food and drink menu or some global FMCG brand, such as Estee Lauder, Loreal, etc are selling skincare and cosmetic products with the CBD ingredient, and it's quite popular with the consumers. One of the reasons they claim is that It's an effective alternative treatment. There are hundreds of scientific research studies and reviews showing that CBD is indeed effective in addressing a wide array of conditions related to depression, anxiety, and pain. For example, CBD oil can fight pain, soothes depression, or helps with cancer pain relief.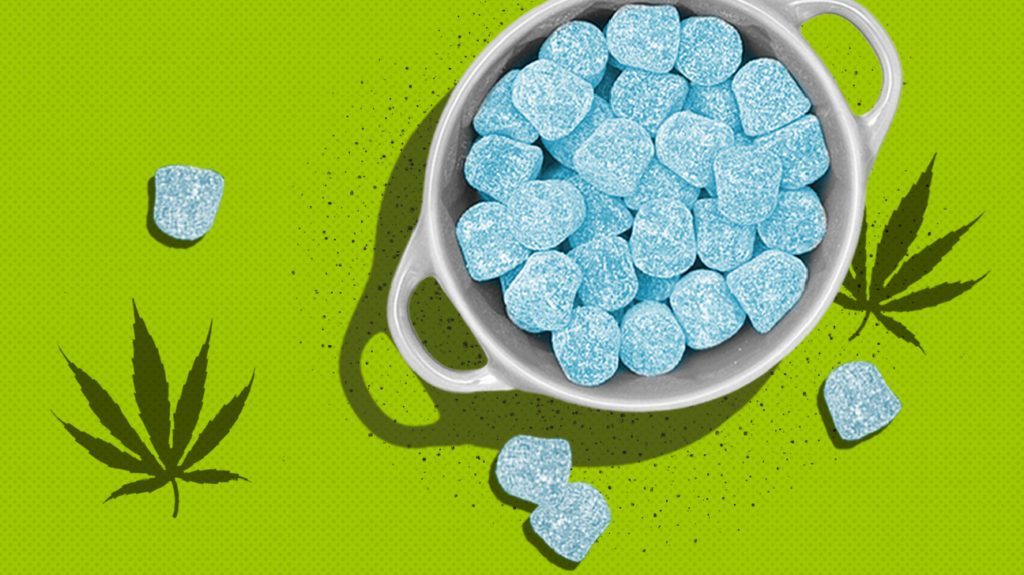 Although CBD use also carries some risks. For example, it's often well-tolerated, CBD can cause side effects, such as dry mouth, diarrhea, reduced appetite, drowsiness, and fatigue. CBD can also interact with other medications you're taking, such as blood thinners. However, In China, CBD is not considered a banned narcotic by the Chinese government, unlike marijuana — the possession of which could result in serious criminal consequences. Curiously enough, cultivation of the hemp plant, from which CBD is derived is, in fact, legal in three Chinese provinces: Yunnan, Heilongjiang, and Jilin. It is cultivated under strict regulations. As alluded to above, this is because CBD does not intoxicate as does marijuana/THC.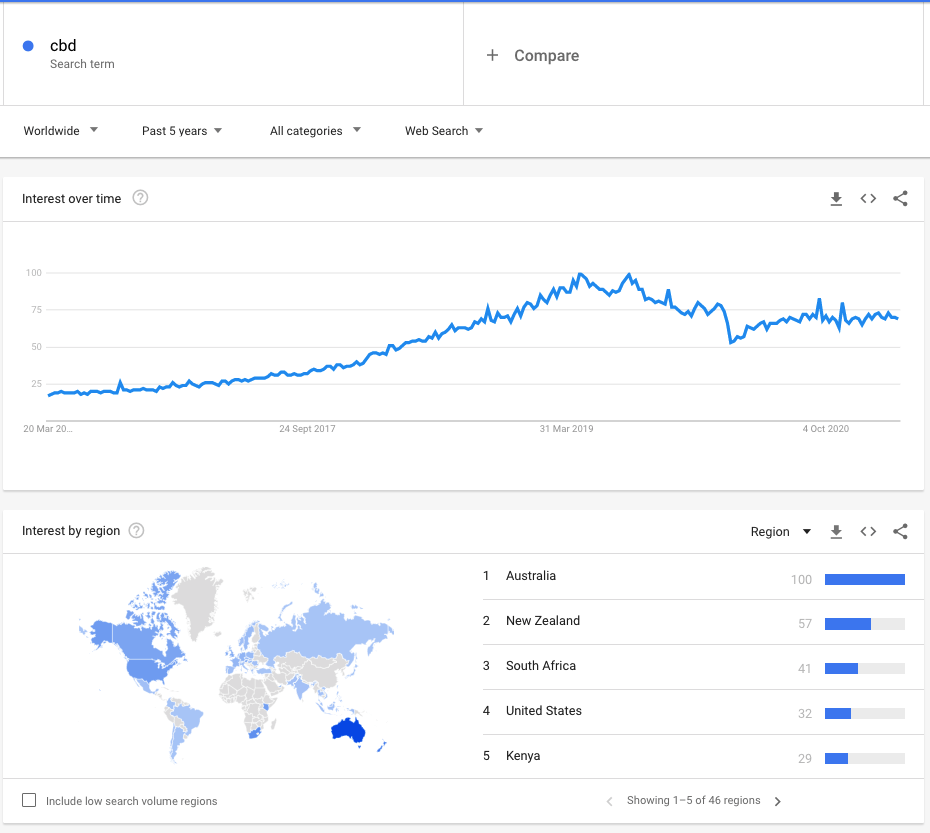 Unfortunately, CBD is still being prohibited by many mainstream advertising channels, no matter either global platforms such as Google, Amazon, Facebook, or in China such as Baidu, Wechat, etc. At most, hemp-related products are being allowed to list on the platforms to sell and run advertising campaigns. So it is quite a big challenge for marketers to rapidly and exponentially reach out to the right audience, build up a brand and drive sales for the business. 
Thus, in this article, I'll walk you through what approaches we can adopt to drive traffic and sales from your CBD products, and build a CBD brand. By the end of this article, you can learn the common eCommerce & marketing methodologies in worldwide markets in the healthcare and pharmacy sector.
D2C Marketplace Store
Online shopping marketplace is absolutely the best approach if you aim to drive new sales and order volume from the CBD products, in particular when you start a business and a new brand.
In China, Tmall and JD still have CBD products listed on the search result and they are being sold, however, most of them are listed from the international malls (Cross border shopping), instead of the domestic mall's platform. So if you target overseas Mandarin and Cantonese speakers, or Hong Kong, Macau, and Taiwan customers, you could consider creating a store on these platforms.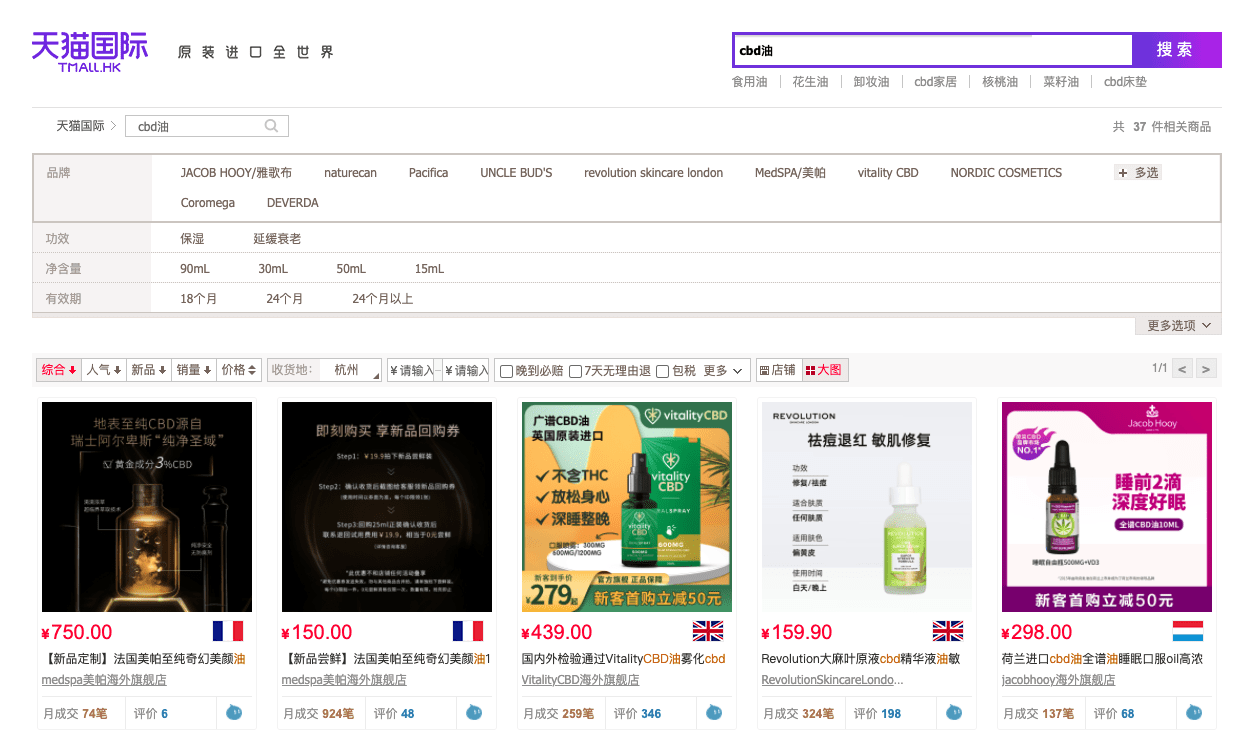 In Japan, Rakuten Ichiba doesn't prohibit CBD product selling and if you just type in "cbd リキッド 高濃度", there are much product showing in the search results. If you are interested in selling products in Japan as a non-Japanese resident, please check out this article.
Which Is Better for Non-Japan Citizen Sellers? Rakuten Ichiba vs Amazon Japan
Just kindly remind you that when it comes to shipping CBD oils and related products, you should know that the laws and regulations are constantly changing. As a logistics partner, Capacity is continuously monitoring these changes and prepared to change operations and practices to meet the latest requirements.
Brand Webstore
I presume if your business domestic and overseas fulfillment and logistic partner for CBD-related products is a kind of stability to collaborate, building a CBD website is a must-have strategy because this is a store you can fully manage to list whatever product and marketing materials.
Take Shopify for example, Shopify can access 175 countries, that include China. And if you are not only selling CBD oil products to China but also selling to Japan, Australia, Hong Kong, etc. You would need an eCommerce CMS platform like Shopify which can facilitate you to centralize product and marketing materials, and of course the customer data.
Basically, you have to own a brand website if you are selling CBD products because organic, partnership, and automation are critical for CBD businesses to grow and succeed. Webstore is the best place to accumulate SEO credits, 1 to 1 automation, and facilitate B2B2C, wholesale partner collaborations.
B2B2C Commerce
If you are selling your own CBD brand and manufacturing the products yourself, the B2B2C model is a must-have approach to start selling your products, particularly while your brand is being built awareness in the target market, and CBD product listings are prohibited by many marketplaces.
As usual, Wholesale commerce and dropshipping commerce are popular with healthcare D2C brands and FMCG brands. 
For wholesale commerce, it's the wholesale deal that you offer a certain percentage of markup cost space for the resellers to earn a profit. From a reseller perspective, they don't need to promise a huge amount, compared with purchasing from manufacturers and can leverage your brand to test the market and earn a profit.
For dropshipping commerce, basically, the sellers order the CBD product every time from your store and you help deliver the order to her or his customer. In common practice, we can leverage some plugins, such as Oberlo to integrate with the dropping supplier marketplace, like Aliexpress. However, CBD should be NOT allowed to list on this marketplace, so the workaround solution is either you can find a niche CBD supplier marketplace in the target market, or you need to create a dark product page with the dropshipping model pricing and only grant access to those partners.
No matter which one you prefer or you both leverage, you need to generate leads from the 1st place for the reseller program and dropshipping program. I am not going to dive into this section because I summarised in an article previously, please check out the other article. 
SEO
Besides the search engine marketplace channel such as Google Shopping in the search engine, luckily CBD-related products and content from your brand website can be indexed by Google, Bing, Baidu, Yandex, etc, and show in the SERP.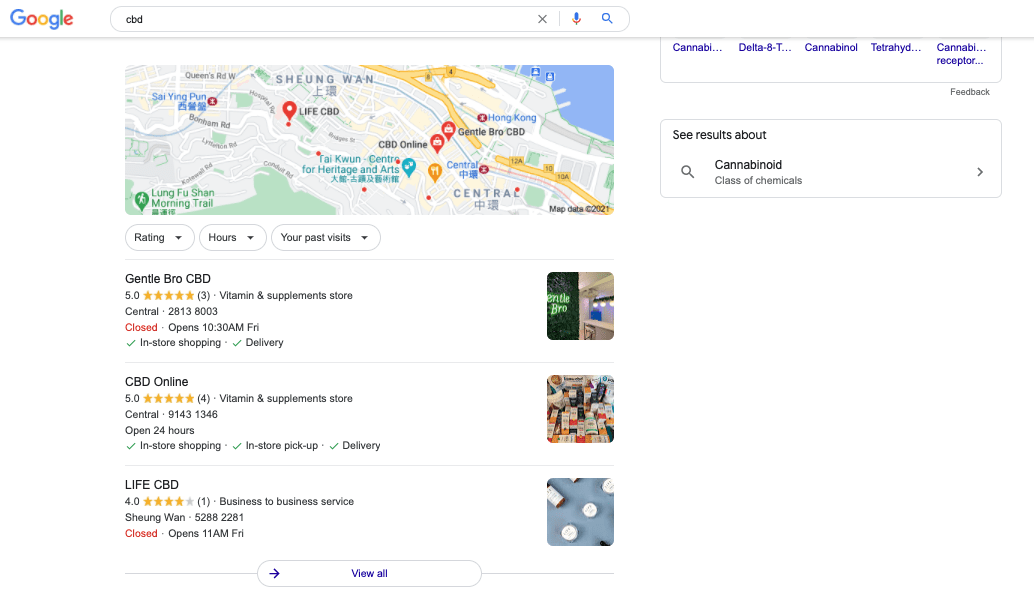 From my experiences, SEO usually takes up at least 30% of the contribution margin in an online business. Traffic from search engines is sitting in a low funnel of the customer purchase journey, which means the traffic quality is better, whatever strategies you adopt to generate B2B leads or direct B2C checkouts. Also, if you are running a CBD outlet in the local, you can leverage Google my business not only to dominate more placements in the SERP but also can amplify your website SEO and also direct customers to your store outlet.
I'm updating the basic and up-to-trend SEO articles and videos, regarding international SEO, eCommerce, subscription model SEO, etc. For details, please check out the articles.
Affiliate
Yiqifa, Chanet, Taoke, ChineseAN, Rakuten Affiliate, etc are popular affiliate networks in China, Hong Kong, Taiwan, and Japan. Having said that, not all the networks allow brands to set up CBD programs, but affiliate marketing is a must-have approach in every CBD business as well because it can earn free traffic and motivate partners to list and sell your products before they consider the reseller and wholesale program. For example, if you are selling CBD products in Rakuten Ichiba Japan, RMP – affiliate must be your option.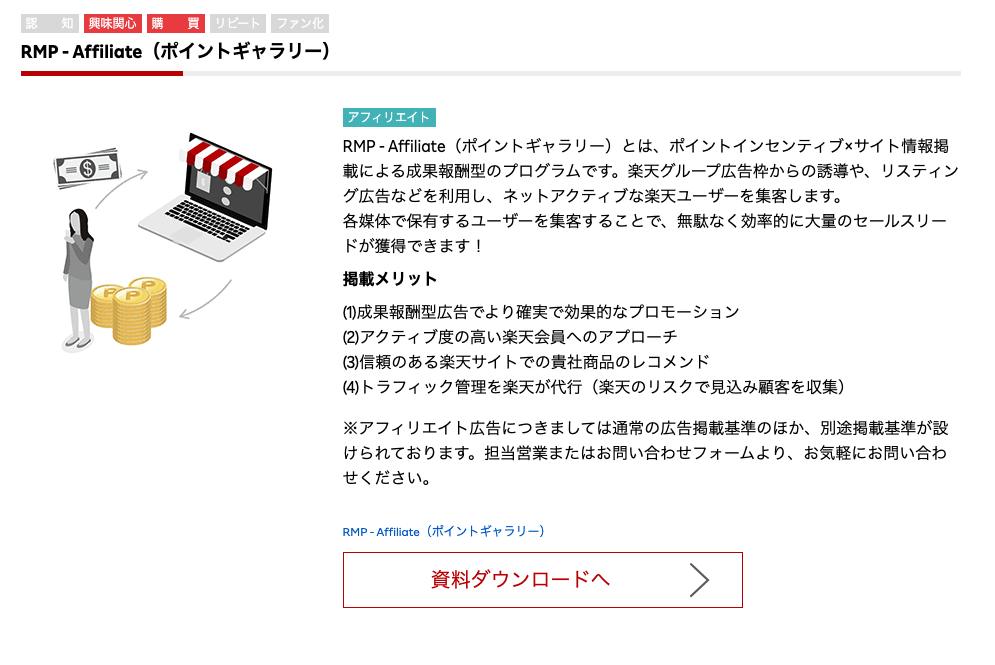 If you are running Shopify, you can check the CBD regulatory and policy from different affiliate networks, I believe it must have one or two that allow brands to sell CBD products, because as I know, ShareASale has many brands on the platform already.
If you like to build an affiliate program that can be used on both publishers and influencers, you can leverage Partnerize to build a partner management platform where you can manage marketing materials, campaigns, and handle payout in one place.
Automation
No doubt that automation is a critical approach for all CBD brands, because it's a 1 to 1 communication, and you don't need to comply with any product regulatory set by the marketplace or affiliate networks. You just need to get your subscribers, customers' opt-in consent. What's more, CBD is a type of FMCG product, the repurchase rate can be optimized to a better level as long as the user experience and product quality are performing well.
Luckily, nowadays the automation format has much more options than 10 years ago. Apart from email marketing, you can leverage Wechat for Chinese customers, Facebook messenger, Whatsapp for phone number users, etc.
I am not going to dive into customer segmentation, customer lifetime value, and automation software. Please check out my other two articles if you are interested.
eCommerce One to One Marketing Strategies for 6 Customer Segmentation
Mailchimp vs Omnisend? Which Marketing Automation Platform Is Better for the eCommerce
Influencer & Social Commerce
I would say influencer marketing and social commerce is an intimate buddy in this battleground. Live streaming commerce or social commerce integrating with influencers is not restricted with the platform regulatory, but also this strategy can work with B2BC programs as well, which influencers can eventually direct the followers to check out on your brand website, or directly sell the products on her or his platform or website.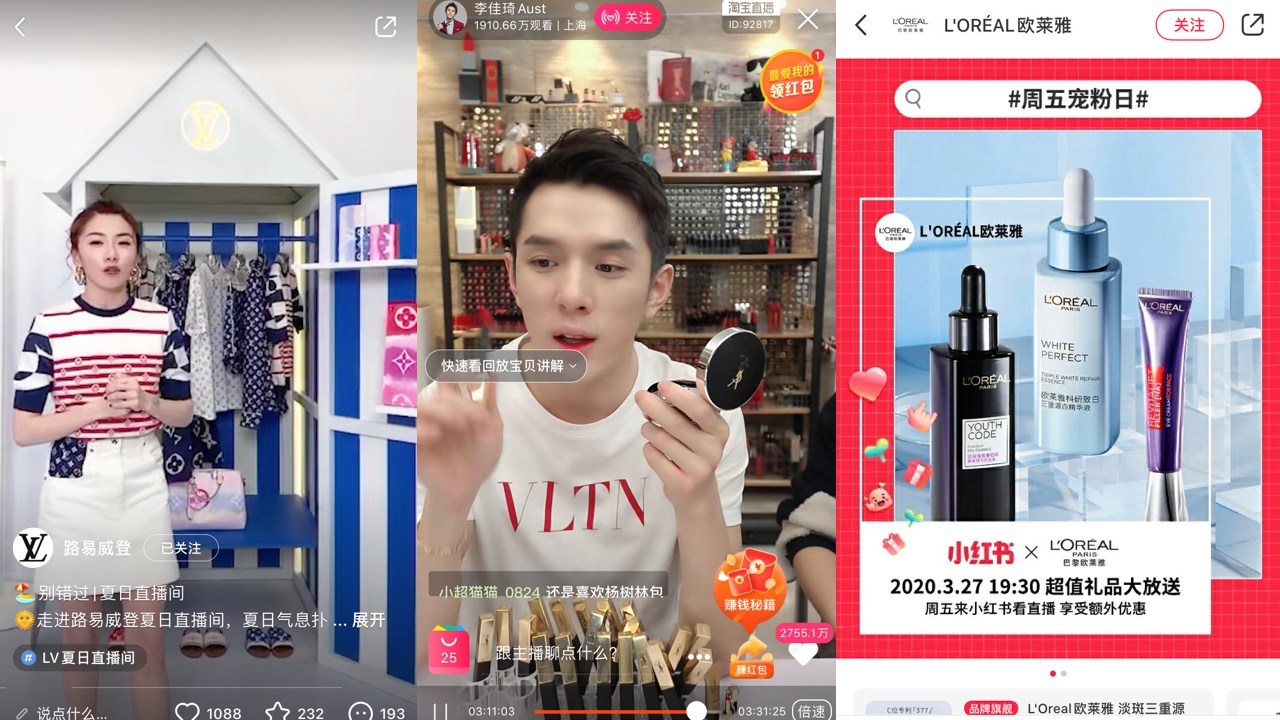 In China, Taobao, Douyin, etc live streaming commerce platforms are booming in China. In terms of numbers,  we take Taobao Live Stream, for example, the total GMV driven by live streaming during the 2020 11.11 shopping holiday grew over 100% year over year. In 2019, live streaming accounted for nearly 20 billion RMB or $3 billion USD of total sales.
I'm updating social commerce, live commerce, and influencer marketing articles. For more details, please check out the other articles
Brand & Content
Last but not least, as mentioned above, where all approaches for driving traffic, growing customer base, boosting order volume, and increasing customer lifetime value, brand and content are the only engagement materials that are used to communicate with prospects and customers, for the purpose to let customers understand your brand and convert into sales.
First thing first, pricing of CBD product SKU is critical because it determines your strategy for resting marketing channels and selling approaches. From an eCommerce perspective, pricing is a piece of content engaging with your customers as well. 
Secondly, CBD is still in very early stage from a retail and FMCG point of view, brand content strategy should be not only for generic content on the website, product, and blog, but also has a consistent framework to work with different content partners under a content calendar that fit the target customer tone and activity environment. For example, valentine's day is a romantic moment to tell your love partner how much you care about her stress from life and work, so whatever content format, such as textual, photos, and video, the content script should fit the tone to tell a couple of story by using either a soft selling or hard selling skill.
Last but not least, PR is a way to tell your brand that is trusty and credential, so please try to release your product news, company awards, CSR news as much as possible with a proper PR calendar.
I hope you enjoy reading Cannabidiol Products Grow Rapidly in the China Market? CBD eCommerce & Marketing 101. If you did, please support us by doing one of the things listed below, because it always helps out our channel.
Support my channel through PayPal (

paypal.me/Easy2digital

)

Subscribe to my channel and turn on the notification bell

Easy2Digital Youtube channel

.

Follow and like my page

Easy2Digital Facebook page

Share the article to your social network with the hashtag #easy2digital

Buy products with Easy2Digital 10% OFF Discount code (

Easy2DigitalNewBuyers2021)

You sign up for our weekly newsletter to receive Easy2Digital latest articles, videos, and discount code on

Buyfromlo

products and digital software

Subscribe to our monthly membership through Patreon to enjoy exclusive benefits (

www.patreon.com/louisludigital

)