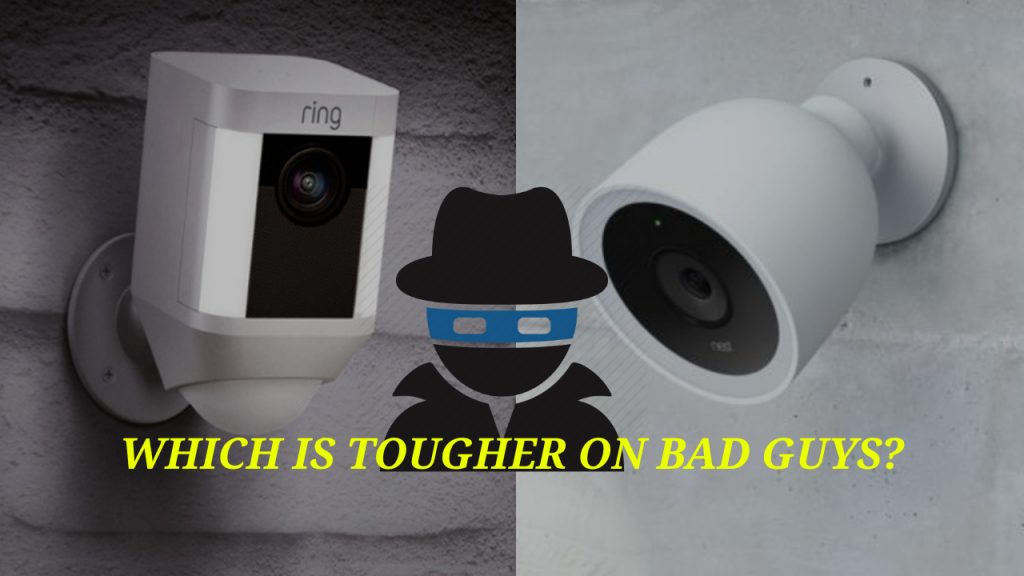 You can't control what bad guys do for your place and your families when you are not at home. But you can be more precautious and earlier equipped with some devices to decrease the damage, or even avoid the unfortunate accidents. 
Having said that, anyone of course wants to save money but still get the high quality of the security camera, which tries to increase the value for the money. No matter either you have been looking for a security camera, or just starting the research, Google Nest Cam Outdoor and Ring spotlight camera must be two brands and models you need to look into, which both have 1080p HD video, integrations with Alexa and Google Assistant plus optional person detection.
Thus in this article, we find two models with similar pricing and features, which we would review Google Nest Cam Outdoor and Ring Spotlight camera from several perspectives, such as installation, specification, video quality, special features, price respectively. By the end, you can learn the pros and cons of both devices, and find out which one is a better one to handle the bad guys, and also it's more worthy.