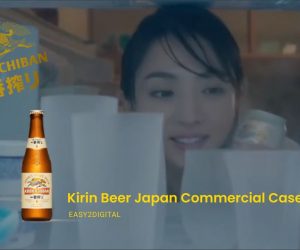 There's no doubt that video is one of the highest-converting types of content you can use today to market pretty much anything, and I believe it isn't to be changed, in particular, low funnel and mid-funnel channels are requiring more engaging content to maintain or even perform better the cost per acquisitions and gross margin, when confronting fierce competition.
Storytelling styles and tactics do vary country by country. In it, Japanese brand commercials impress us of course by their unique storytelling skills, such as extraordinary performing expressions, and quick video commercial pieces that can connect each other to become a full story.
What's more, Japanese video commercials well leverage human neurochemicals to tickle the right neurochemicals at the right time is a way to increase engagement and brand recall.
In this article, I would take Kirin Beer Japan commercials for example to elaborate on what's Endorphins and Dopamine and how they create the video scripts and storylines using these factors tickling the right neurochemicals. By the end of the piece, you can learn how to start to write a video script, leveraging these psychology trigger elements.