6 Steps to Become A Skilled Vlog Professional
In this article, I'm going to share with you 6 steps to become a skilled vlog professional. You can learn how to make a video, and release your story or branded information for marketing purpose online easily.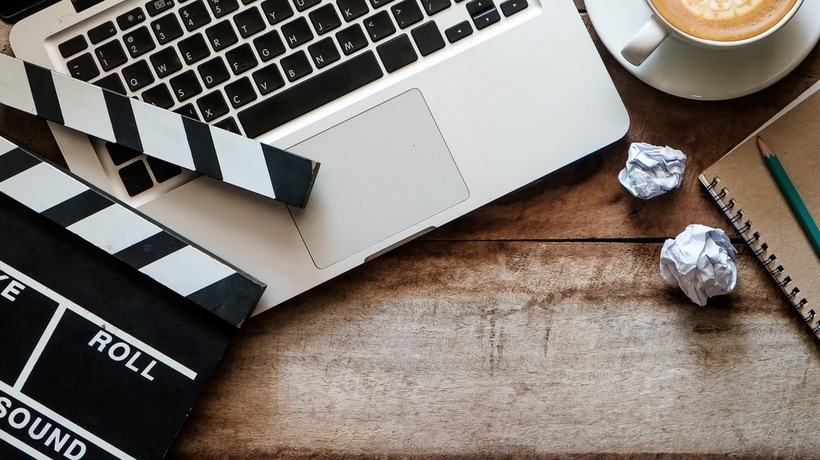 In this article, I'm going to share with you 6 steps to become a skilled vlog professional. You can learn how to make a video, and release your story or branded information for marketing purposes online easily.
Who are proper to read
You are a beginner in Youtube and Facebook video content;

As a project manager, you need to brief the production house to make videos.
Why need Vlogging
Nowadays with 4G internet speed access and 5G era to be popular soon, watching videos smoothly by using mobile on Youtube and Facebook, etc is totally not a problem.
Do you have these similar daily scenarios? For example, when you are on the way to the office, you watch many CNN, Nikkei news video on Facebook page to quickly get updated the latest information and learn topics visually to chit-chat with your colleagues; When you are working, you search some tutorial videos to learn and resolve a website database issue; When you are laying on the sofa after work, you watch funny videos on Vimeo or Youtube to relax and enjoy a happy night.
As a common fact, people prefer videos, because watching videos can help us feel fun visually, learn messages dynamically, and remember the information much longer and easier. After that, if we're interested in more details, we would further find articles in detail and tutorial videos to learn online. This is the beauty of videos!
From a digital marketing perspective, almost three-quarters of consumers 72%, prefer video more on text for receiving branded marketing information, according to a HubSpot Research study cited in a report by Coresight Research.
Thus, that means if you hope your target customers recall a brand or your channel, promotion offer to buy, and repeat to purchase, video content is critical to leverage.
6 Steps to make a video
Making a video is not difficult, as long as you follow below 6 steps:
Step 1 – Vlog Content Plan
You have to clearly know what a core message you aim to talk with your audience. This message can be a feature introduction, such as before vs after; Also, it can be a life philosophy message that associates with your branded information. It depends on what like to talk about. I'll suggest don't put on more than 2 information direction in one video.
Take Rizap for an instance. Rizap is a well-known fitness brand in Japan. This video conveys a message before vs after directly. Thanks to Rizap, postpartum ladies resolve body out of shape problems. When you are an audience who have the same problem, the lady in the video visually shares that you're not alone. Rizap can help us. The video clearly tells what concerns you are having and you resolve the problem for exterior purposes, such as beauty, slim shape; Or interior purpose, such as confidence, etc.
One more thing you need to pay attention to is lean-forward consumer behavior. Compared with watching TV, consumers search videos, articles, and news online positively. Thus, they are not passive to receive information. On the other hands, they browse the internet with purpose and intention. Regarding the content plan, below are 3 points you need to consider
Win census between the audience and your brand, rather than education

Personal communication, rather than massive communication

Beneficial and helpful content is the king, rather than conveying abstract massive content and replying to video picture quality.
Step 2 – Create Vlog Scripts
Scripts represent the flow and approach you are going to tell the video story we've planned in step 1.
First of all, online video is better to start with the result, and then talk about the main story.
As mentioned, online consumers browse with purpose and the internet emphasizes efficiency. Thus, in the first 6 seconds, the video needs to convey the ending result and the main body of the video. Otherwise, watchers have already skipped away.
Secondly, the length of the video is important.
The video length can be 15 seconds, 1 minute, 15 minutes, etc. What we need to be aware is where we're going to release and decide the length of the video. For instance, when you're going to release on Youtube, more than 5 mins or longer is proper because consumers get used to watch longer time in Youtube and it's also better for your channel to rank higher in Youtube result and monetize more view. When you're going to release on Wechat, the channel limits max. 10 seconds.
I usually like to prepare longer length like saying 15 ~ 20 mins, because it's easier for me to prepare a short and long version to release on different channels. Thus, split the video content into different paragraphs and select which to use and edit, according to the length we need.
Lastly, pictures fully work with BGM, voice-over and subtitle
Except for pictures, a video also needs text and music to work together. At the script plan stage, we need to consider which script would have what BGM, voice-over, and subtitle, even though the details are not finalized. This preparation is paving a path for the shooting stage. Although post-editing can help on this purpose, it'll be easier and better to have more raw video clips that have already considered these factors. If voiceover needs, we need to highlight which script needs live voice recording.
Step 3 – Vlog Shooting
First of all, we need to decide a shooting format – vertical, square or landscape.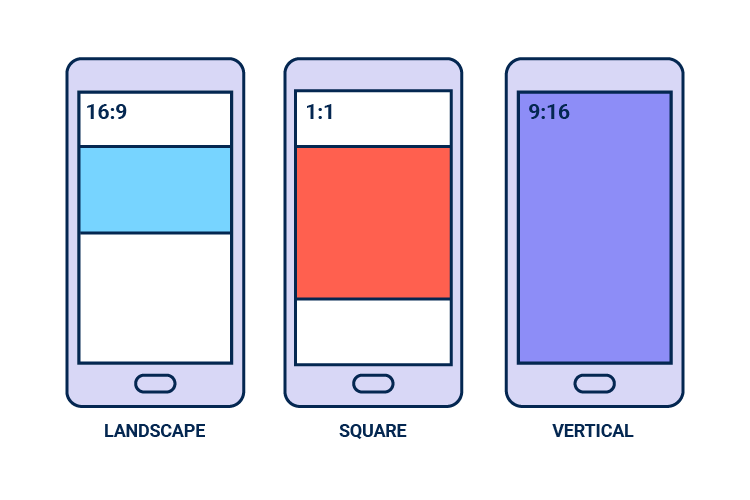 Below is a table regarding different channel requirement for your reference.

I suggest trying to shoot the video in a full view or squiare format, which is convenient to edit to be a landscap or vertical format in post production. The reason is you might wish to blast in any channels and drive view and traffic as much as possible, rather than be limited on one or two channels.
Secondly,  please end with 3 seconds in blank in each video clip.
This approach helps you in post edition and connect clips one after one easily. You just need to cut the blank properly. This approach particularly is useful when you record voice during shooting.
Thirdly, Telop design in shooting
As mentioned in step 2 scripts, we've planned to add subtitles in specific pictures. Thus, when we're setting up the camera and the things in camera, such as people, trees etc, we need to leave a place called Telop to add on the subtitle in post edition stage.
Here is a sample on my right hand side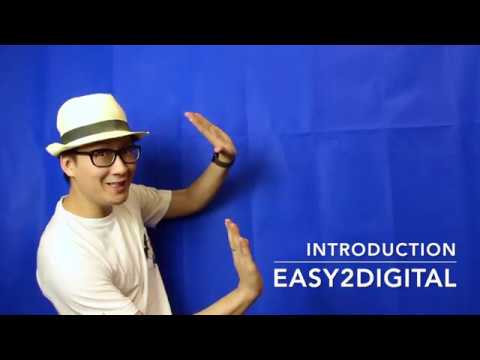 Lastly, you need to prepare particularly when shooting a person speaking.
Except for avoiding backlighting issue when shooting a person speaking, I suggest to add an external microphone on camera. The pros to use a good microphone can help you reduce the noise in the background, and outline the voice record more clearly. As you do agree, it's low cost efficiency to go back and record again when you find out the voice over is rubbish.
Then, I suggest the speaker to memorise all voice over script and watch the camera to speak, rather than reading the script and watch the screen to speak during the shooting. Voice over is not only a optimised way to communicate, but also it represent a direct talk to watchers. So, eyes to eyes communication is a respectful approach and can win the audience heart and engagement.
One more thing to share with you is how big the person should be in a camera. When the person in a video is too small to see clearly, nobody can keep watching anymore. So, please try to arrange 40% to 60% percentage of a person who take up a whole picture. When we need to fade in some subtitles or products, we could leverage zoom in or zoom out features to achieve size adjustment purpose.
Step 4 – Post Edition
If scripts and shooting are ready after having followed above suggestions, post edition is not difficult. According to the story and script plan, it's just to connect the different video clips together and cut off some blank between each other. Then, we add the subtitle and BGM in proper track and video time.
What I like to emphasise is

sound and transition

.
Music is a media to engage with watchers, sound tracker in place can associate memories, scenarios and so on messages you like to deliver. So music enlarges the power of your content. That's the reason why BGM is important to add in your video. You don't wanna your voice over damage your BGM, or your favourite BGM blurs your voice. To resolve this, I suggest when two sound trackers are overlap, please try 30:70 between BGM and voice over.
The other factor is transition. I take iMovie for an example. It's one of the most powerful free video edition tool nowadays. You can adopt many different transition effect options there.
The beauty of transition effect is one to remind your watchers coming into another paragraph, particularly in a long video. The other is to stimulate your watchers visually and connect with your next paragraph the video talks.
Step 5 – Upload and Release
As a digital marketer in over past 10 years, automation is one of the most favourite parts why I love this work. When the video edition is ready, you could sync iMovie with Youtube, Vimeo to feed the completed video to these channels automatically.
Then, when uploading is ready, next step is to optimise the tags and thumbnails. Let us take Take youtube for SMO as an instance.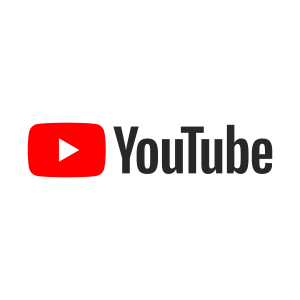 No.1 – Optimise title, description and tags for ranking, view and traffic
Youtube values keywords in title with highest authorisation. Thus, better keyword and sentence in title is not only for users, but also for Youtube robots. Then descriptions and tags are working with title to extend a range of related keywords. So, users can find your video easily when searching on Youtube. For descriptions, I also suggest to add referral links for watchers, because it's an efficient way to drive traffic to your webpage and monetise your video content, such as affiliate links.
No. 2 – Optimise thumbnail for click-through and view
Thumbnail is helpful to stand out from millions of videos and appeal watchers to click your tapes before playing. Title character appearance is limited and photos is better to visually attract users to click, and play your video.
Step 6 – Fully Utilise Data
Releasing a video doesn't represent the job is done, because you're going to release more afterwards. So first of all, you need insight and performance data to direct you the next video production.
For media-side tracking, many platforms have already provided you report, such as Wechat, Facebook and Youtube etc. So, you can see the report about demographics, video view and CTR etc metric data, where the view is from. It's very helpful for you to summarise the pros and cons of each video and plan the next one.
Video is one of the key digital assets to help drive traffic and sales on your website and mobile application. Except for media end tracking, you also need web tracking and data platform to contain much digital asset.
Google Analytics utm click tracker
After you install Google analytics through Google Tag manager, you can add utm_campaign=&utm_medium=&utm_source= to understand where the traffic are from and which video boosts the sales from your web and mobile. The method is very simple. You just need to add a name value that can help you identify in Google analytics after each equalizer in each parameter
Here is a link sample: You can try to click below article and check the webpage link to learn how the click looks like.
utm_campaign=web&utm_medium=content&utm_source=influnecer
5 Tips to Measure Influencer Marketing Result
Salesforce Marketing Cloud
Please don't waste the engaged data from social, video channels. We could categorise these data and re-utilise to build audience 360 profile, marketing automation and remarketing advertising campaign. Take salesforce cloud social studio for an example. We could centralise all video post blasting from there, all engagement data can feed to salesforce cloud audience studio. So once integrating with CRM, we clearly understand who is new customer and who is existing customers engaged with the social video content.
Conclusion
I believe now you think producing vlog is not as difficult as you thought before. Also,  beneficial and helpful content itself is the most important. As you can imagine, even your video picture quality is very high, but the content story is flat and not helpful, watchers would just skip right away.
If you have any comments or products and services you are looking for a recommendation and discount coupon, please feel free to leave your messages below.
And if you like to my channel and content, please support to share this content to your social media, subscribe my Youtube channel and like my Facebook fan page as listed below.