TSMC's Quarterly Profit Rises 78%, Weak Demand Forecast
TSMC, the world's biggest contract manufacturer of processor chips, announced a 78% rise in quarterly profit but warned of weak demand in 2022
TSMC, the world's biggest contract manufacturer of processor chips, announced a 78% rise in quarterly profit but warned of weak demand in 2022
TSMC's Quarterly Profit Rises 78%, Weak Demand Forecast

Taiwan Semiconductor Manufacturing Co. (TSMC), the world's largest contract manufacturer of processor chips for smartphones and other products, reported a 78% increase in quarterly profits on Thursday. The company said revenue for the fourth quarter of 2022 was 42.8% higher than a year earlier, totaling 625.5 billion New Taiwan dollars ($20.6 billion). Profit was 295.9 billion New Taiwan dollars ($9.7 billion).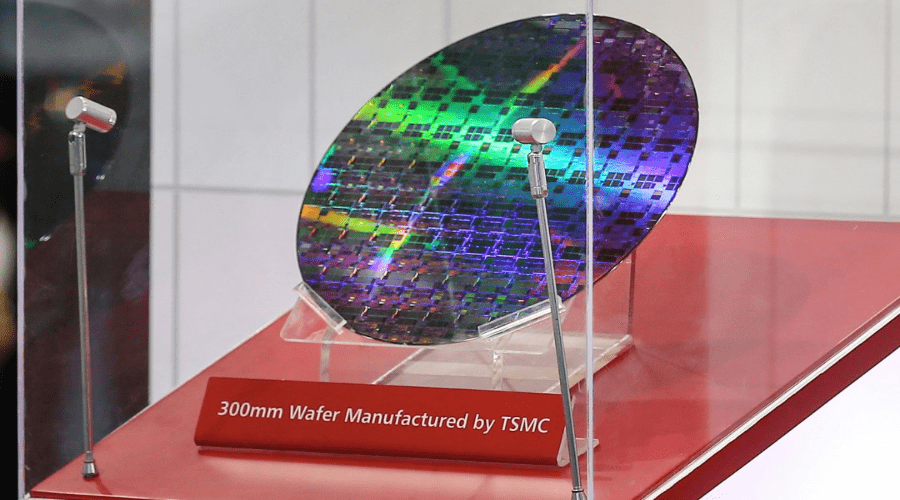 TSMC, headquartered in Hsinchu, Taiwan, makes processor chips for brands including Apple Inc. and Qualcomm Inc., with many of their products assembled by factories in China. This has exposed the company to possible impacts from U.S.-Chinese tension over technology and security issues. Chief Financial Officer Wendell Huang said that fourth-quarter sales were hurt by "demand softness" as global economies weakened, and he anticipates further sales weakness during the first quarter of 2023.
Chipmakers are benefiting from demand for next-generation telecoms, high-performance computing, and chips used in products ranging from cars to medical devices. To meet this demand, TSMC announced plans last year to invest $100 billion over the next three years in manufacturing and research and development; this includes a $40 billion investment in Arizona where President Joe Biden recently visited a TSMC semiconductor production facility under construction in Phoenix. Additionally, TSMC announced plans to build its first chip factory in Japan with Sony Corp., with both companies investing $7 billion into the project; they also operate a chip factory in Camas, Washington, and design centers in San Jose, California, and Austin Texas.
With most semiconductors used around the world being made in Taiwan, South Korea, or China there is concern among American officials about reliance on supplies that could be disrupted by the conflict between China and Taiwan; they have been lobbying TSMC and other chipmakers to set up