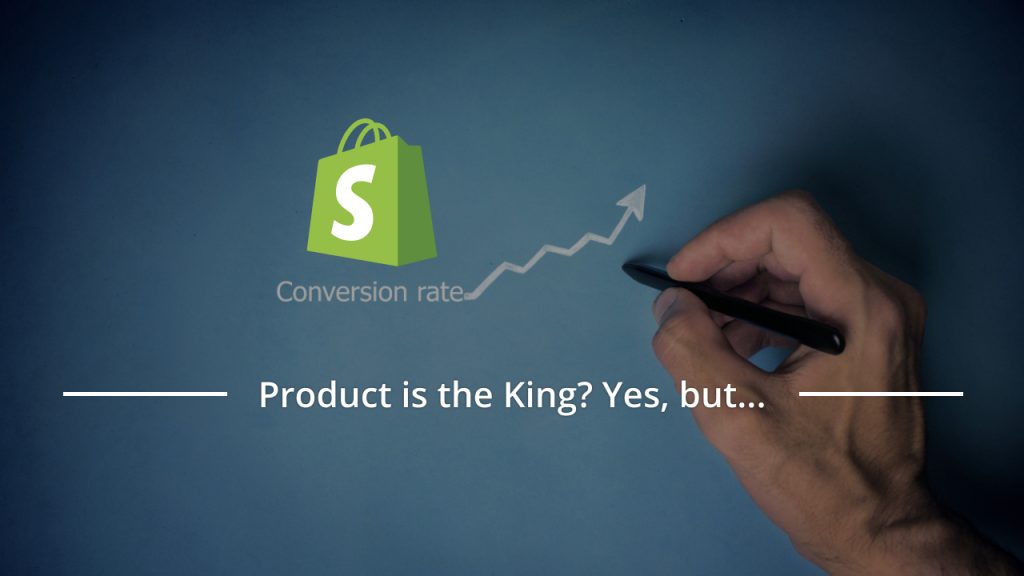 Probably the product page of a Shopify store is the most important element to affect the conversion rate. If they are not ready, or even don't work properly, you might be wasting advertising dollars and marketing effort, because anyone comes to your store and bounces out at the end due to a low-performance product page. You can't put water in broken glass — it will never fill up. The same principle applies to traffic on your site; if your product pages are broken you will never get sales. 
I am not going to talk about how to find, design, and develop the best product, although indeed a good product is a king, and developing a product hugely needed by target customers is the easier way out. I'll release the other article regarding how to research, design, and source of the product. 
In this article, I'd like to share my learnings on how to convert as many customers as possible from traffic, when your competitors are increasing like your business is shifting from a blue sea to a red sea, which is a very common business cycle. Even you have a golden hot selling product at the moment, my experience tells me at the end you need to find a way out to convert customers rather than only relying on products.