Not Only Have Ambush Marketing for 四两拨千斤
I believe IOC does have the new rules against ambush marketing every 4 years and it must be stricter and stricter to protect the real investor benefit (Olympic sponsor), it's fair and inevitable. However, I also believe one Chinese saying "你有张良计,我有过墙梯", which means ambush marketing must also have 3.0, 4.0, 5.0 etc to survive, because of 2 key reasons in my opinion.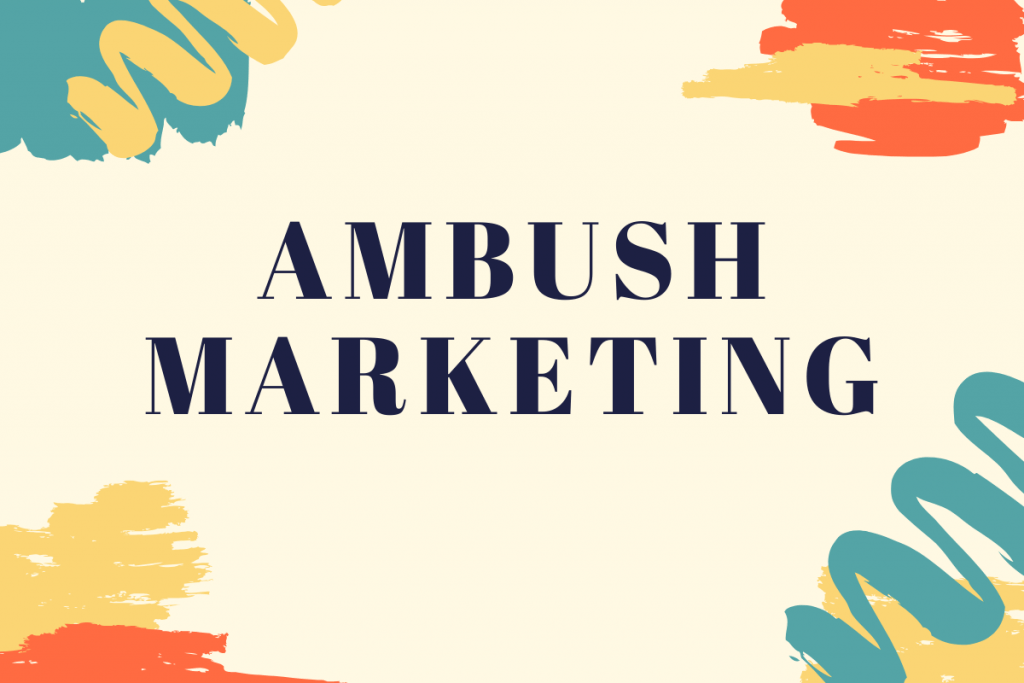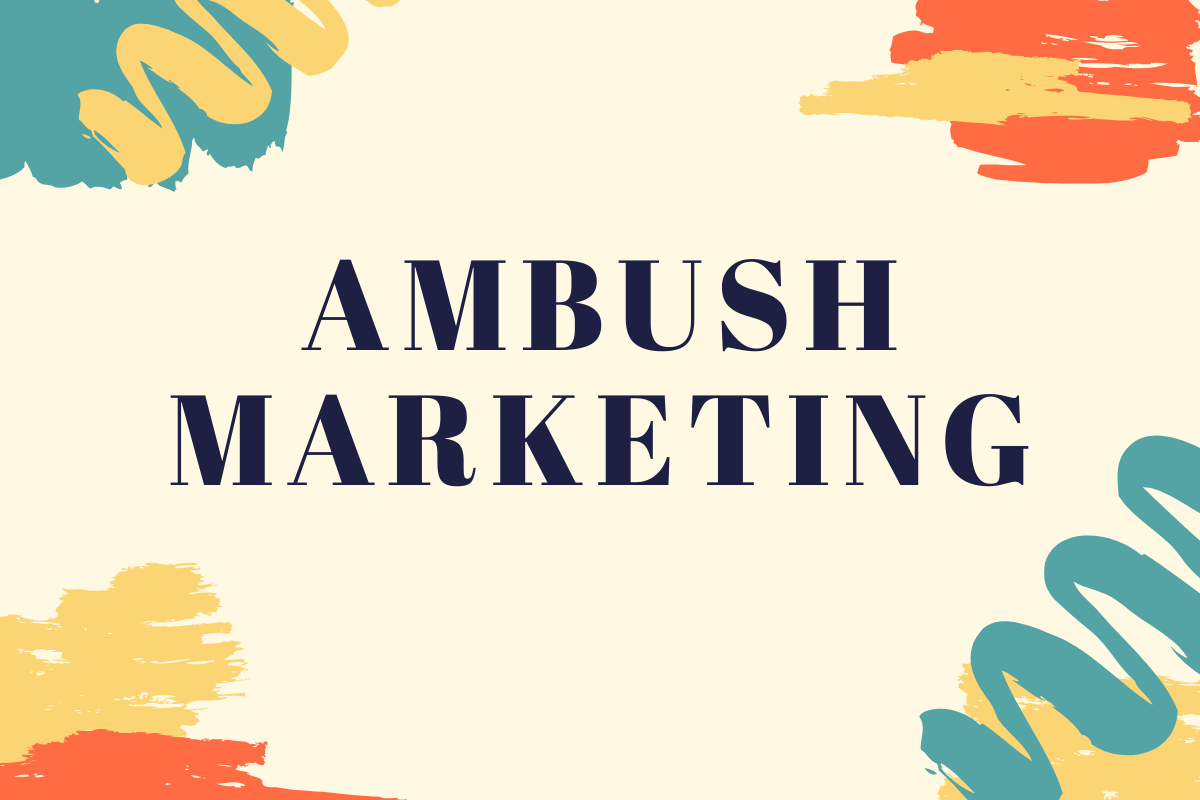 For me, the exciting mood on watching the Olympic games is less than my childhood period. It's because I have many choices to entertain now, sometimes it makes me feel tired if I have too many. But I still care few my favorite sports and keep eyes on how many golden medal China wins from Internet news in Brazil Olympic 2016. It's because I feel proud of my country sport power as a Chinese citizen instinctive.
As a marketer, I definitely also care about the new rules against ambush marketing from the International Olympic Committee (IOC). After all, ambush marketing can benefit most advertisers. Particularly now most of the advertisers are talking about marketing investment of return in such economic fluctuation timing. 
I believe IOC does have the new rules against ambush marketing every 4 years. And it must be stricter and stricter to protect the real investor benefit (Olympic sponsor), it's fair and inevitable. However, I also believe one Chinese saying "你有张良计,我有过墙梯". It means ambush marketing must also have 3.0, 4.0, 5.0, etc to survive. It's because of 2 key reasons in my opinion.
Firstly, ambush marketing is also a type of real-time marketing
It mainly deals with content or timing association rather than it does must have a term in a message like Olympic, sponsorship, etc. As long as a normal audience, she/he understands the message and can associate with advertisers' business services & products. While the ambush approach is native, simple, and inspiring.
Secondly, whoever advertisers, are finding a way to 四两拨千斤 (It means less investment, more returns) in order to maximize the marketing ROI.
As our smart human being instinctive motivation, we must be able to have another way to ambush and capture big event timing. It's for the purpose to increase brand awareness and sales.
(2008 Beijing Olympic, Meng Niu dairy, successful ambush marketing as a nonsponsor, got bigger brand recall effect than the real sponsor –  Yili dairy)
As we know " all roads lead to Rome", not only having ambush marketing for us to achieve the best marketing effect. But also internet era provides us more options for integrated marketing strategy. It's to maximize the effort like via search marketing, social media marketing, affiliate marketing, real-time marketing & CRM, etc. But here I am not going to elaborate each one what that is, how it works and why it works.
I'll talk about 3 key elements to you, no matter which integrated approach you prefer – Good content, earned traffic & Affiliate partnerships.
Good Content



"Good" is very difficult to define and "Original good content" needs excellent writing skills. But content delivery in good timing and the proper channel is much easier to get a good engagement performance.
Content approach, no matter it's a way of direct or advertorial, or testimonial is a must-have element in our marketing strategy. For example, your key media approach focuses on search optimization (It includes SEO, ASO, SMO, LBO), you at least have a list of core keywords on your hands. And based on the list of keywords, you have to create some brand content in your owned media. They are like website, blog, or post some advertorial on the forum, video platform, social media for engagement or link buildings, etc. All of those can be a bridge for your target audience to find you after searching.
Further, spam content, which users don't need and make them feel annoying, cause yours not only will be punished by a search engine. But most importantly your business image to audiences will be damaged, which consequently affects your business sales. Thus, you can leverage good timing like providing some useful articles or sharing about the core keyword "巴西" posted onto different channels now. It's to drive awareness and communicate with users, better than any other time.
Lastly, except for search optimization, other approaches like real-time marketing, social media marketing, EDM, etc. All need the differentiated angle content as a bridge to talk with your TA about what, even though the theme or topic is similar.
Earned traffic
"Money is both everything and nothing".  Buy traffic is a common way, but earned traffic is a way to win. 
I always tell my clients that at least 20 – 40% of your FY budget in owned media, real-time marketing, SEO, or affiliate program.
Firstly, owned media. It's like your App, Wechat, Facebook, youtube, etc. They are along with your downloads or fan increasing, you can save more and more paid media budget. It's to convert into sales via promotion or loyalty program.
Secondly, real-time marketing. "天时地利人和" (timing, market & people), that begins with timing. If you can leverage some hot topics, deliver with some skills like social media hashtag or @tag, EDM to the right audience group, "good content" in the right channel, even though you are a pig, you are able to fly in the sky.
And then SEO & affiliate. I am not gonna say too much about SEO, but to share the affiliate exactly is one of the most effective approaches to earning traffic. Via an affiliate program like China Yiqifa, Japan Rakuten, APAC affiliate gateway, or USA CF, advertisers are able to develop partnerships with different publishers, bloggers, app developers, etc, and pay performance by cost per acquisition or sale commissions. In other words, all the traffic is free.
Affiliate Partners
If you ask me any difference between affiliate marketing and affiliate partners, I will say they have commons in terms of business model,  but for affiliate partners, it will be more than a commission base corporation, it's a marketing strategy-level partnership.
I take apply pay Hong Kong as an example. Apple pay is a partnership with DBS bank credit card + some retailing parties like Wellcome, Park&Shop, etc. If any customers buy things over $100 HKD in those retailing partners like Wellcome, pay by Apple pay connected with DBS credit card, they can get a refund of $50HKD immediately. So, this tactic affiliate partner approach provides a more edge competitive to achieve triple wins – Only $50 HKD cost can help educate users to use Apple pay, increase new cardholders or usage rate of DBS, speed up consuming Wellcome on-shelf inventory. So, if they separate to run this campaign, difficult to carry out. 
All in all, ambush marketing is not the only way to achieve 四两拨千斤. And also 四两拨千斤 is a way how to borrow or leverage others to achieve your best ROI like we saying the essence of 太极 in China.
Verdict
I hope you enjoy reading Smarter Home Temperature Assistant? Nest Thermostat vs Ecobee Thermostat | Google vs Amazon Collection. If you did, please support us by doing one of the things listed below, because it always helps out our channel.
Support my channel through PayPal (paypal.me/Easy2digital)
Subscribe to my channel and turn on the notification bell Easy2Digital Youtube channel.
Follow and like my page Easy2Digital Facebook page

Share the article to your social network with the hashtag #easy2digital

Buy products with Easy2Digital 10% OFF Discount code (Easy2DigitalNewBuyers2021)
You sign up for our weekly newsletter to receive Easy2Digital latest articles, videos, and discount code on Buyfromlo products and digital software
Subscribe to our monthly membership through Patreon to enjoy exclusive benefits (www.patreon.com/louisludigital)