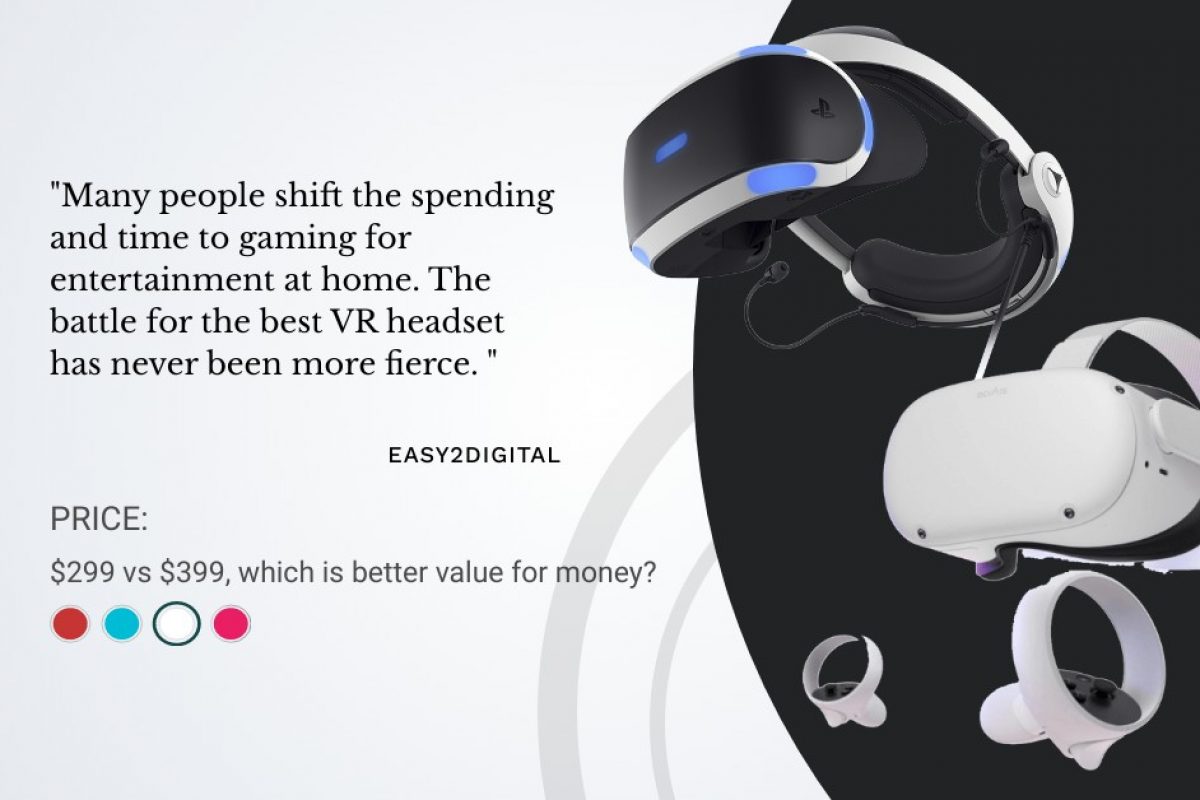 People worldwide spend more time at home due to the COVID-19 pandemic, many people shift the spending and time to gaming for entertainment at home. As a result, the gaming industry faced formidable challenges and an unprecedented surge in consumer demand and disruption. The industry in a way is adapting to new consumption habits as people around the world are looking for ways to entertain at home and connect with people.
As talking about gaming demand surging, the battle for the best VR headset has never been more fierce than ever before. Also, not all VR headsets are created with the same features, and not all virtual reality games or experiences are available across every headset. That implies selecting a proper VR device for gaming does take time. 
In this article, I will review Oculus Quest 2, which was acquired by Facebook and Playstation VR, and compare them in several perspectives. By the end of this piece, you can make the right purchase decision to enhance your home gaming experience.