Xiaomi Mi Band 6 vs Fitbit Luxe 2023 – Pricing doesn't stand for quality, it just matters for different purposes
Competition in the smartwatch market is set to intensify amid the COVID-19 pandemic as leading companies from both China and abroad are vying to produce more affordable and functional wearables to attract consumers. And one of some watches in the spotlight must be the recently released models, Mi Band 6 and Fitbit Luxe. The Fitbit Luxe, which is priced at US$149.99 is far more expensive than the Xiaomi Mi Band 6. Is it true that more expensive equals better?
There are two models of smartwatches that are being discussed and reviewed, which are known as activity monitors, smart bands, or fitness wristbands. The models are the well-known Mi Band 6 and Fitbit Luxe, both with a large community of users and one of the best-selling currently worldwide.
In this article, I would review several different characteristics and features similar and different from each other. By the end of this piece, you can determine which is better regardless of pricing, and why you can also see which one is best suited to your needs.
Price
Xiaomi Mi Band 6 has been released, and the smartwatch is now available officially in the USA that is priced at $55, and you can buy it now from Amazon or Walmart.
On the other hand, the Fitbit Luxe is priced at $149.99 with a special edition Luxe available for $199.99, which is priced at a higher rate than Mi Band 6 obviously. The first impression might be that cheaper is worse, but I think we can learn more about the features before making a conclusion.
Winner: Mi Band 6
Design
Mi Smart Band 6 is a no-frills fitness tracker, with a slim silicone band and long, narrow. In fact, it's almost identical to its last generation, except for its brighter, CRISPR screen. It's available in six colors, which are black, orange, yellow, olive, ivory, and blue.
The watch's touch screen is responsive, with a resolution of 152 x 486 pixels which makes text and icons super sharp and clear. It's shaped like a running track that is intended to maximize the usable space.
It has a water resistance rating of 5ATM, meaning it's suitable for showering, swimming, and snorkeling at depths up to 50m. Just make sure you remove it before taking part in any high-speed watersports.
On the other hand, Fitbit Luxe offers a stainless steel body, color touchscreen display, a buttonless design, rounded edges, and a focus on fashion and style, with a range of accessories available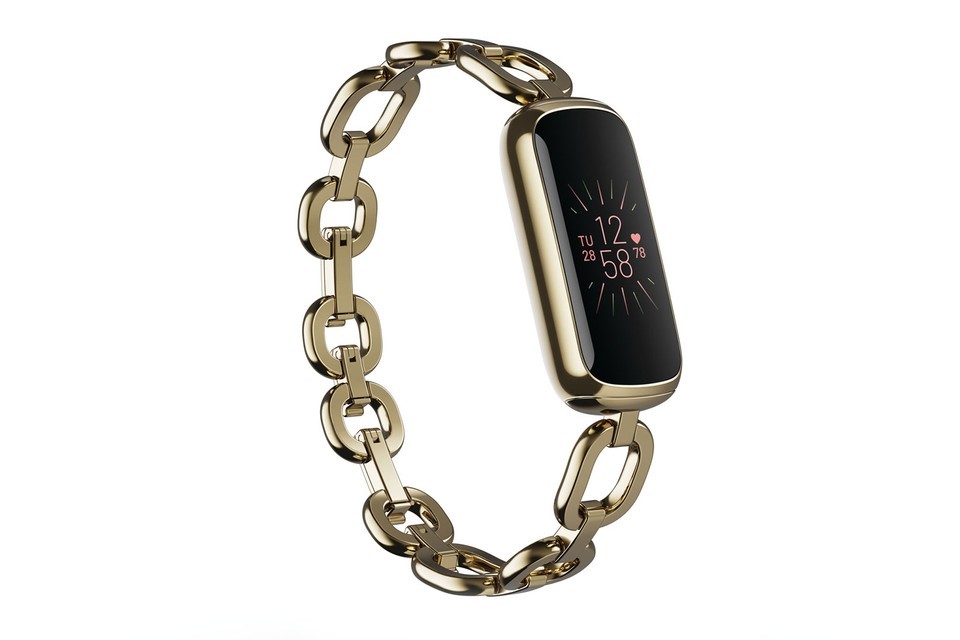 It has a 124×206 pixel display with a 326 PPI density – and measures 0.76-inch. Compared with the Mi Band 6, Fitbit Luxe is comparatively much smaller. It has four colors, which are white, black and orchid (pink), there's a special edition of the Fitbit Luxe Gorjana with a gold link bracelet available for $199.99. Similar to Mi Band 6, it has water resistance to 50m, so you can rock it in the pool and beyond. Plus, it automatically tracks how long you've been swimming.
From my point of view, Mi Smart Band 6 is more targeting to male consumer segmentation, while the Fitbit Luxe is more for ladies. So the design can't reflect which is better than the other one.
Winner: Tie
Features
Xiaomi Mi Band 6
Mi Band 6 continues to offer all basic smartwatch functionality, for example, Mi Smart Band 6 supports all sorts of notifications – emails, incoming calls with reject option, SMS, emails, Idle alerts, Goals, and can show most of the third-party notifications such as Telegram, WhatsApp, Facebook and Messenger, Skype, Instagram, Twitter, YouTube, Calendar, games like Pokemon Go, Mi Home app, and many more.
In China, Xiaomi sells two Mi Band 6 models: one is equipped with NFC and a voice assistant, and the other one doesn't have one as well as the global model doesn't have NFC or a voice assistant. So you can not use the Mi Band 6 global model to pay, or for voice assistants like Apple watch Siri.
Xiaomi Mi Band 6 can also track sleep duration, breathing, stages of sleep (light, deep, and REM), and naps providing you with an overall sleep score. Using a scale of 1-100, it does a fairly good job of generalizing your sleep insights. However, Mi Band 6 sleep tracking isn't as accurate as I thought, although It gets the REM sleep right. If you were having an insomnia problem but lying still, these parts will often be marked as light sleep. And even if you just got a total of 2 hours of sleep at night, 7 hours captured from the Mi Smart Band 6.
Fitbit Luxe Feature
Similar to Mi band 6, the Fitbit Luxe has all basic functionality but doesn't have NFC which means you can't pay by the watch as well, but the Fitbit Luxe has connected GPS onboard, which means you'll need to bring your phone with you in order to map a walk or a run. Also, different from the Fitbit sense, there's no EDA sensor on the Fitbit Luxe, which allows users to check stress response using electrodermal activity.
Apple Watch Series 6 vs Fitbit Sense, Fitbit Joins the Google Family Officially. Which Better?
Fitbit Luxe is working hard to gather the insightful tools you need to help you improve your sleep. Every morning, you can view your Sleep Score for sleep quality. You can even set a silent Smart Wake alarm on your tracker, which will wake you with a gentle buzz in a lighter sleep stage, up to 30 minutes prior to your desired wake-up time, so you feel more refreshed. Plus, in the app, you can set a sleep schedule with bedtime reminders. Having said that, it's still a doubt how accurate it is regarding when I am insomnia but still lying on the bed.
Winner: Tie
Health & Fitness Tracking
Mi Band 6
It can keep an eye on quite a few health metrics, some of them automatically. Other things, such as tracking activities, can be manually configured.
Mi Band 6 is indeed really good at doing these things, showing notifications all day long in DND mode or Night mode, and its heart rate and SpO2 sensor are almost accurate. I tested it against a regular oximeter and the deviation was less than 5% 9 out of 10 times because it really depends on how well you've tightened the band. I found the right fit on our wrist things seemed to even out a little better
Xiaomi Mi Band 6 is able to automatically detect and track six activities: walking, cycling, running, rowing machine, treadmill, and elliptical. It does have the capability of logging another two dozen activities such as basketball, yoga, and stretching, but you'll have to manually track them.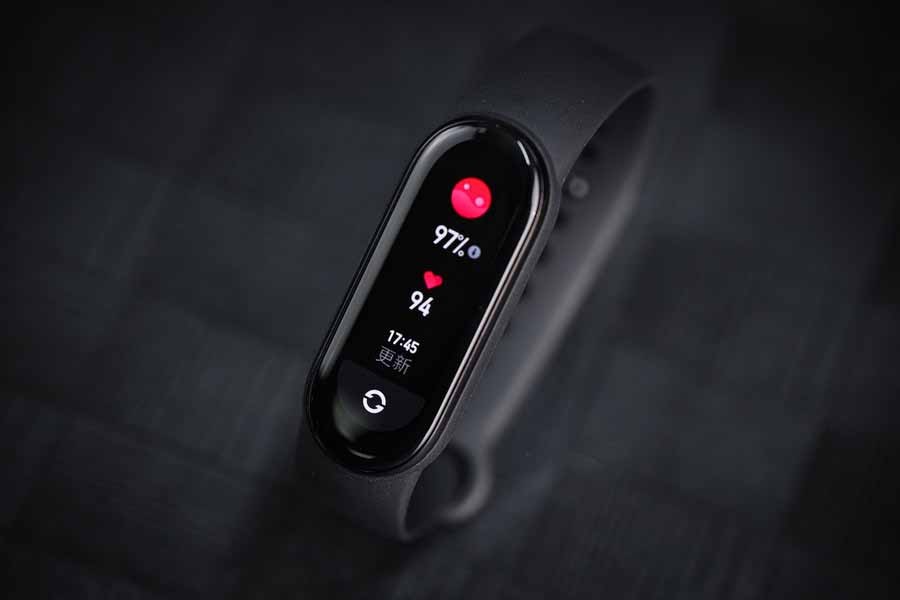 Staying here for just a moment, the Mi Band 6 does not have an internal GPS so that means you'll need to take your phone with you on a run, walk, or bike ride. Also, the Mi Band 6 app does not share its data with Fitbit, Google Fit, or other partners. This could be a deal-breaker if you've become dependent on a different platform.
Fitbit Luxe
With Fitbit's PurePulse technology, Fitbit Luxe has 24/7 continuous heart rate tracking, which enables us to give you personal insights into your overall health, including Active Zone Minutes, your Cardio Fitness Score, and sleep stages. Your heart rate also powers metrics available in the Health Metrics dashboard such as breathing rate and heart rate variability.
ATMs, which are short for active zone minutes, are a more personalized way to measure your physical activity, which is shown in exercise mode and overall throughout the day on your wrist. Using our 24/7 PurePulse heart rate tracking, we automatically calculate "Active Zones" personalized to you, based on your resting heart rate and age. These Active Zones are targets for your heart rate during exercise, and they can be earned for any exercise, from a workout in your living room to a spring cleaning dance party. You'll get more credit for more intense activity, helping you make the most of your limited time.
Standard exercise tracking relies upon the Fitbit Luxe's 3-axis motion sensor, likely to make this a better step counter than a tracker for runs and hikes. However, it can connect to your phone to use its GPS for better exercise data. A Fitbit Luxe will do the job for casual run tracking.
Winner: Tie
Battery Life & Charging
The Fitbit Luxe battery life can approximately last for 5 days. That's a bit shorter than Mi Band 6 and other Fitbit models as well.
On the other hand, Mi Band 6 offers a 125mAh battery promising 14-days of life on basic use, however, from my point of view, this does depend on the features used and how often you are using them. Powering up is quick and straightforward using magnetic charging, and the Mi Band 6 requires about 2 hours to recharge from 5% to 100%.
Winner: Mi Band 6
Verdict
As you can see from above, many features and functionality elements are quite similar to each other from both devices, but in terms of lifestyle design, the Fitbit Luxe must be the winner, but it's obviously for the lady's option instead of for the man. I believe men would select Mi Band 6, thanks to its long battery life and also the better value for money at the same time.
I hope you enjoy reading Xiaomi Mi Band 6 vs Fitbit Luxe – Pricing doesn't stand for quality, it just matters for different purposes. If you did, please support us by doing one of the things listed below, because it always helps out our channel.
Support my channel through PayPal (paypal.me/Easy2digital)
Subscribe to my channel and turn on the notification bell Easy2Digital Youtube channel.
Follow and like my page Easy2Digital Facebook page

Share the article to your social network with the hashtag #easy2digital

Buy products with Easy2Digital 10% OFF Discount code (Easy2DigitalNewBuyers2021)
You sign up for our weekly newsletter to receive Easy2Digital latest articles, videos, and discount code on Buyfromlo products and digital software
Subscribe to our monthly membership through Patreon to enjoy exclusive benefits (www.patreon.com/louisludigital)