DJI Osmo Pocket – Review Camera and Video Quality Pros and Cons
In this article, I'm going to share with you my review of the DJI Osmo Pocket video capacity. Based on the past 6 months of shooting experience in travel and digital marketing content production, I've summarised respectively 3 key pros and cons of this beautiful small digital gadget.
Who matters
Persons who love to travel are considering buying an intelligent, easy-to-control, and smart digital camera in lightweight.

Persons who are looking for a smart device that is easy to start shooting.

Persons who are doing a vlog and creating web content to monetize.
You'll learn how powerful & capable it's from a perspective of an end consumer. Below has a lower price available at a limited time, please check it and buy now.
15% OFF Available! (HK$2,299 or US$293)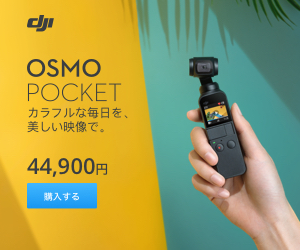 3 Key Pros 
1 – Portability
True to its name "pocket", Osmo pocket is an absolute winner of weight. When I go out, I just put it into my pant pocket or handbag and take it along anywhere. Carrying it outside along with me is totally not trouble. And thanks to this, it indirectly helps me capture more footage and make videos because once I come across beautiful screens or get a sudden bump of digital marketing idea to record, it's just to press a button and done.
Secondly, its long handheld design is suitable to do vlogging, because its handheld surface texture and length let me feel reliable and relaxed to move around and do any kinds of emotions I want. Even for a long while I hold this gadget in front of me to talk, my hand doesn't feel sore and painful at all.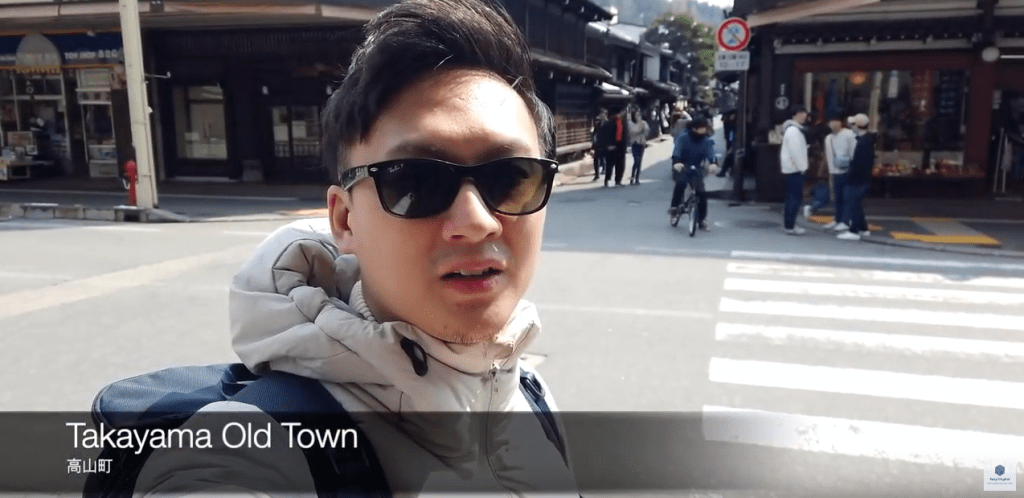 Lastly, some people say the Osmo Pocket gimbal mechanism seems delicate, although the camera feels solidly built. I partially agree on this point, because the camera itself isn't waterproof, so beach surfing and Hotspring moment are not the right timing to bring Osmo Pocket along. Also, its gimbal won't even be able to move properly if you don't give the camera enough space. But thanks to its super lightweight and stability, I do say and love Osmo Pocket can set my hands free after adding a mounting accessory on top of it. (Below is a photo showing me Osmo Pocket set upfront of my chest). It can help me continuously capture many wonderful first-person view footage while I'm walking into a restaurant, riding on a bicycle, or climbing up a hill. This is particularly helpful when I travel alone.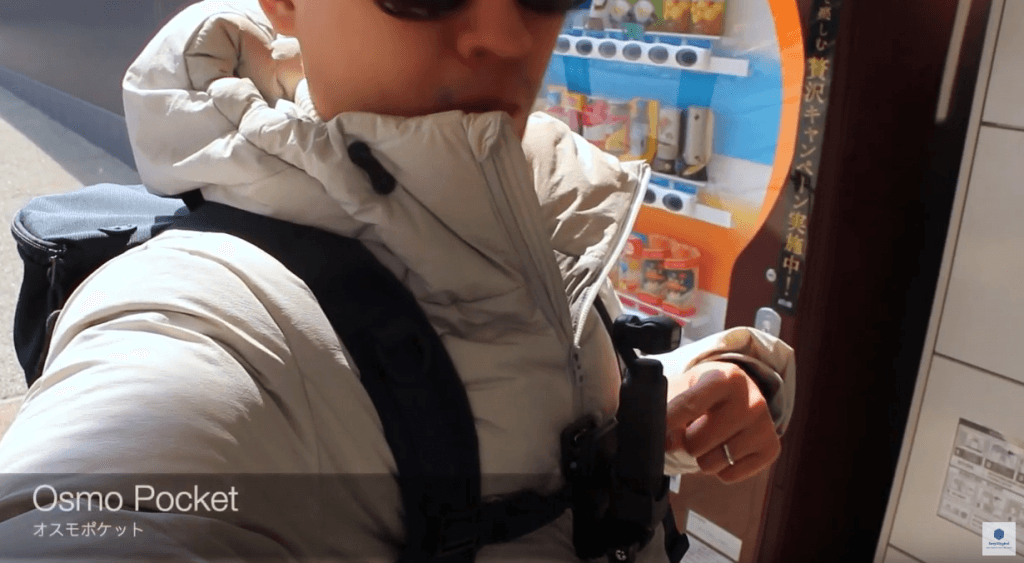 Below is a captured video sample (from 3:43), while I was walking in Japan Takayama Old Town with my hands-free, and am focused on talking.
2 – Stability
DJI Osmo pocket has a 3-axis stabilized gimbal that ensures your footage is smooth and shake-free in any moving conditions. The central piece of Osmo Pocket is its 3-axis stabilizer. Its sophisticated algorithm features the gimbal movement is smooth, for the purpose to capture the best pictures. Every time you turn the camera on, the gimbal rotates one way and then the other with a satisfying click, like it's doing a morning stretch after getting out of bed.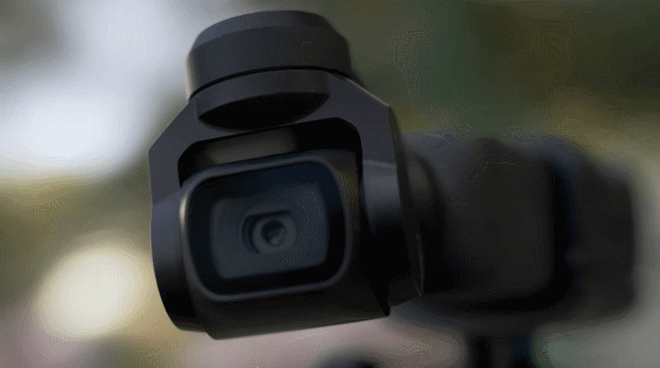 Osmo Pocket provides several options of video resolution and FTPs to select and use as listed below.
| | |
| --- | --- |
| Resolution | FTPs |
| 4K (16:9) | 60 |
| 1080p (16:9) | 50 |
| | 30 |
| | 25 |
Please don't be fooled by this small gadget camera. The small dedicated camera comes with a 1/2.3-inch sensor, 80° wide-angle lens, and f/2.0 aperture. So, Osmo Pocket can allow you to capture 4K/60fps ultra-high-definition videos. Also, thanks to the 3-axis stabilizer, the quality of motion pictures in night condition are really good.
Here is a video I shoot in Japan Gero hot spring hotel with a weak lightning environment at night.
3 – Easy to Control
Osmo Pocket device features an integrated 1.08-inch touchscreen. I can use it to navigate through different shooting modes.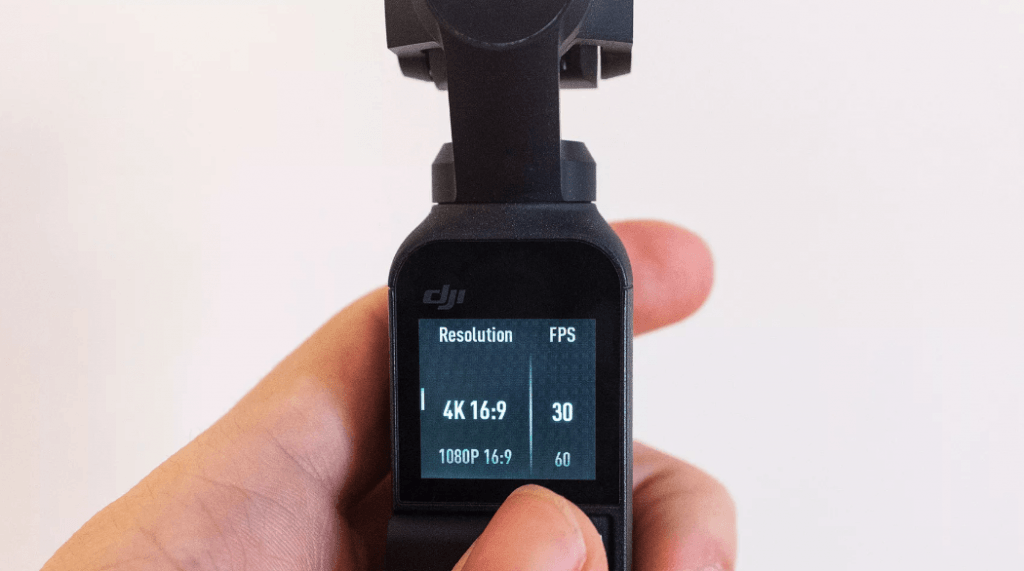 For example, when I want to change the gimbal shooting mode from tilt locked to FPV, I just need to swipe up the screen and touch twice on the right-hand side. Then, I can go back to the shooting screen after swiping down.
Or when I want to change the resolution from 1080P to 4K, I just need to swipe the screen to left twice and roll up to 4K and return to the video shooting screen.
Secondly, connection with the phone and Mino App to offload footage and edit videos is so easy. I can Osmo Pocket with my iPhone by using a USB connector, or Bluetooth after adding the external connector accessory. Then, once the connection is done, it automatically detects DJI Mino App and activates for you to start editing.
Below is a video when I was in Los Angeles, I edited by using DJI Mino after I offloaded the footage to my iPhone.
Osmo Pocket is a cool product, but I do say it would be better if the below 3 cons are improved in the next generation.
Cons
1 – Sometimes Out of Focus
When I was shooting a video by using Osmo Pocket in a static picture, the central object gets blurred easily. Osmo Pocket is not focused on the object I am shooting. Although I tried often to touch the screen to tell Osmo Pocket the central object I want, it seems not workable.
Here are some video clips I captured when I was in Nagoya Japan. Also, you could refer to the videos on Youtube listed below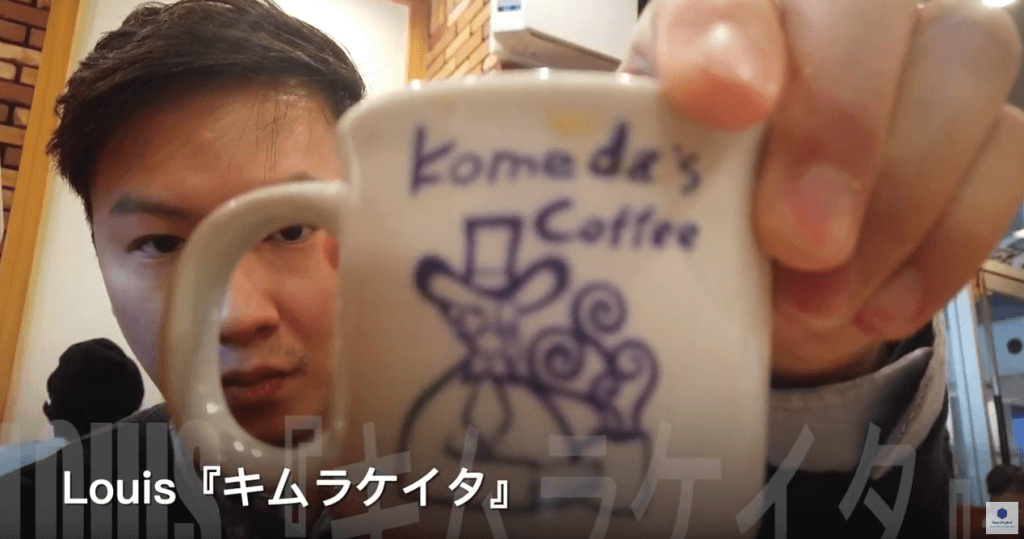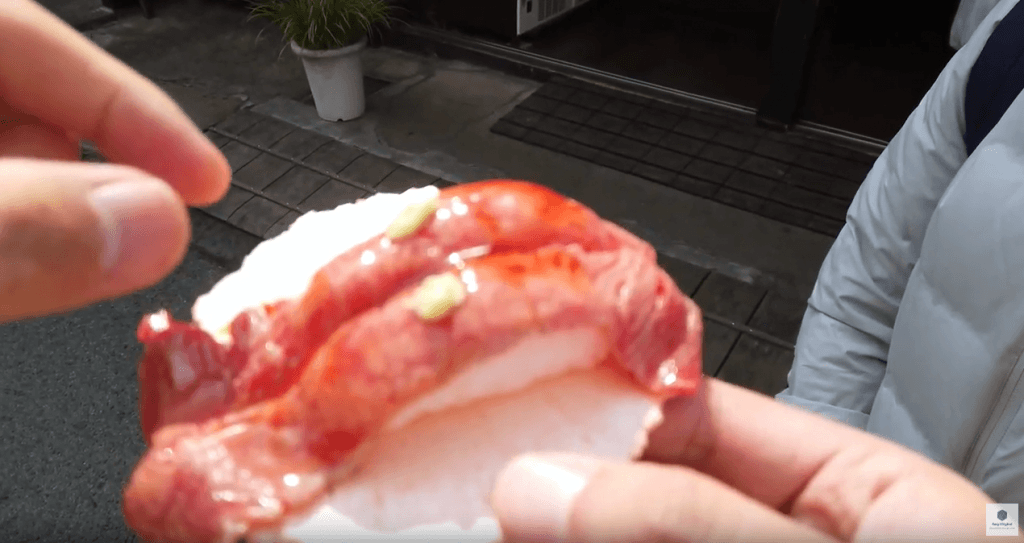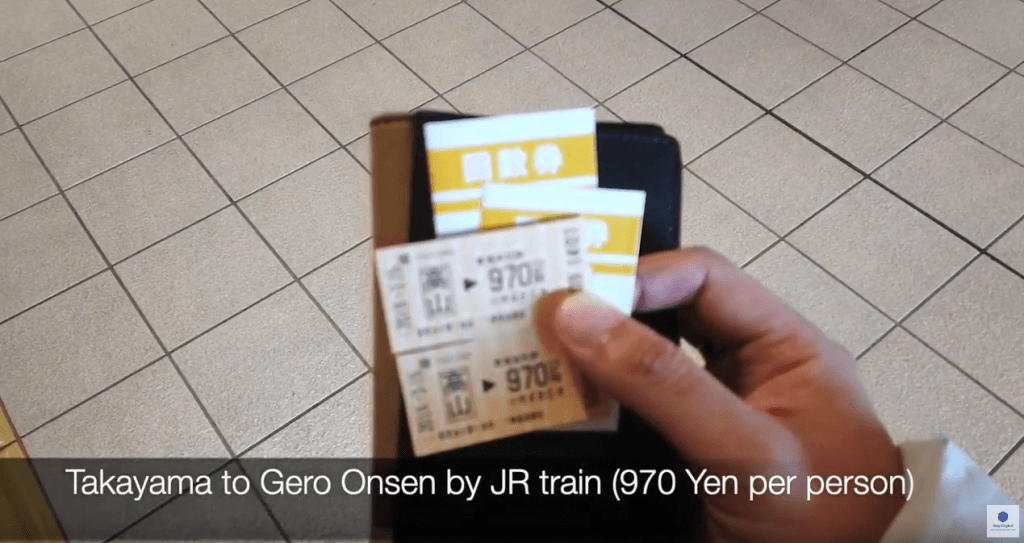 Nowadays, many digital cameras have an autofocus-single or autofocus-continuous function to refocus the picture shortly. Although I can select the AFS mode by connecting with DJI Mino App, sometimes it still doesn't work and ruins the footage.
2 – Shorter Battery Life when 60 FTPs
Official specification claims Osmo Pocket battery can last for two hours shooting, although higher resolution such as 4K and 50 FTPs might be shorter. I partially agree on this point higher resolution and picture quality requirement increases the burden of a digital camera. However, from my personal experience when I continue to shoot videos by using 1080P and 50 FTPs, Osmo Pocket can often last for around 45 mins. Thus, I suggest you bring along with a few portable chargers when you plan to continue vlogging on the journey.
3 – Tiny one-inch touchscreen
When I stand a little far from Osmo Pocket instead of handheld, due to the tiny one-inch screen, it's difficult for me to see whether the background setting is located correctly or out of the camera shooting area.
From the example below, you can see, obviously, the camera position was set in the wrong way. Thus, my left-hand side had a large gap out of the background setting. I have to cut them off in the post video edition.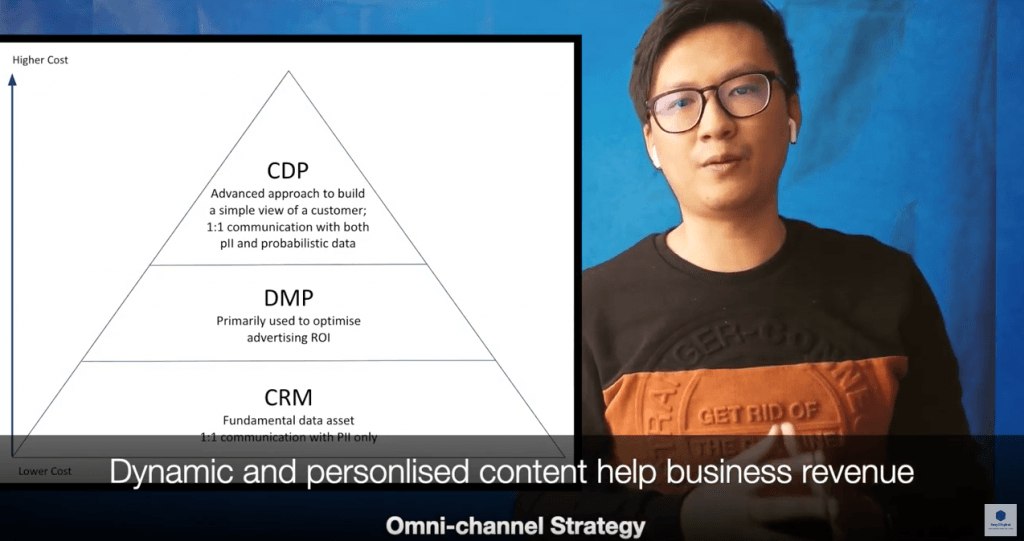 Conclusion
Every coin has two sides. I do love using Osmo Pocket to vlog and recommend you guys, because it's very easy to use and capture high-quality pictures, such as stability, resolution and video effect edition, etc. And in terms of the price, it's more reasonable compared with other digital camera brands. Also, now a special offer is available!
I hope you enjoy reading 3 Pros & Cons Review of DJI Osmo Pocket Video Capacity. If you did, please support us by doing one of the things listed below, because it always helps out our channel.
Support my channel through PayPal (paypal.me/Easy2digital)
Subscribe to my channel and turn on the notification bell Easy2Digital Youtube channel.
Follow and like my page Easy2Digital Facebook page
Share the article to your social network with the hashtag #easy2digital
Buy products with Easy2Digital 10% OFF Discount code (Easy2DigitalNewBuyers2021)
You sign up for our weekly newsletter to receive Easy2Digital latest articles, videos, and discount code on Buyfromlo products and digital software
Subscribe to our monthly membership through Patreon to enjoy exclusive benefits (www.patreon.com/louisludigital)