Free Lunch Can Continue, thanks to Paid Meal – How to Monetise SaaS Freemium Users
Some familiar brands around us are like Google Drive, Spotify, Mailchimp, Later.com, etc, and you will find that at least 75% of SaaS companies offer a free version, and their users are called freemium users. The question is why is the company willing to open free service to customers? The answer of course is to capture customers' attention and incentive the sign ups, downloads, and drive the brand awareness. However, free lunch can't continue forever without income and revenue. The question is where the paid meal is?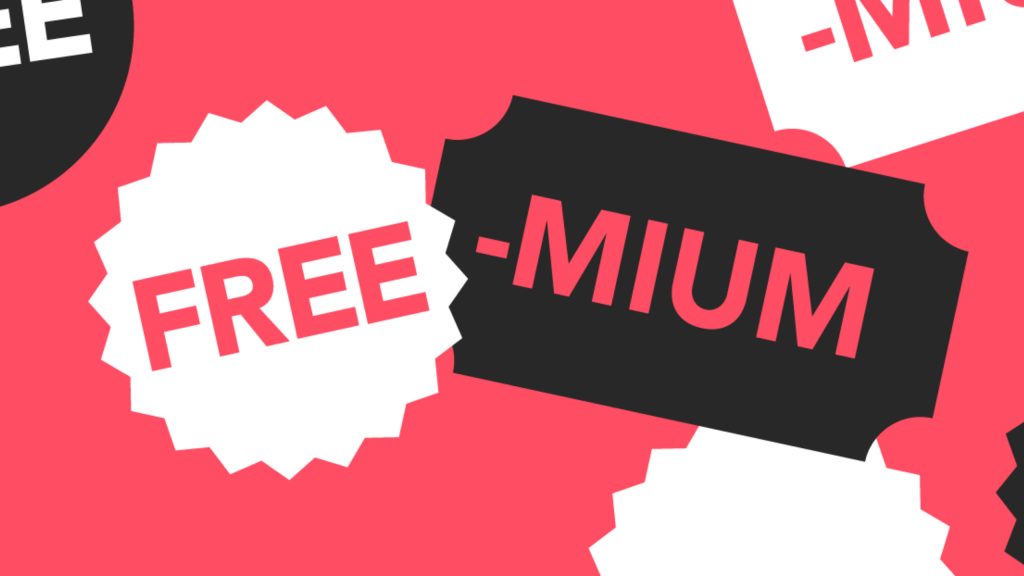 In prior periods, most SaaS companies might approach VC to fund and frankly, customer acquisition cost, which is CAC, must be critical for continuous funding from VCs. So in the early stage, the purpose of the free version is to decrease CAC hugely, churn rate, maintain active users, and increase the retention rate.
However, converting freemium customers into paying customers is inevitable. If you're not, you might be wasting time, money, and resources on customers who will never spend a cent and I believe VC will not continue the funding. In a way, even the business is still not profitable in the early stage. But, profitable momentum and scalability are the crucial hints for VC if this business is the potential to earn back the investment dollars and drive a huge amount of profit in the future.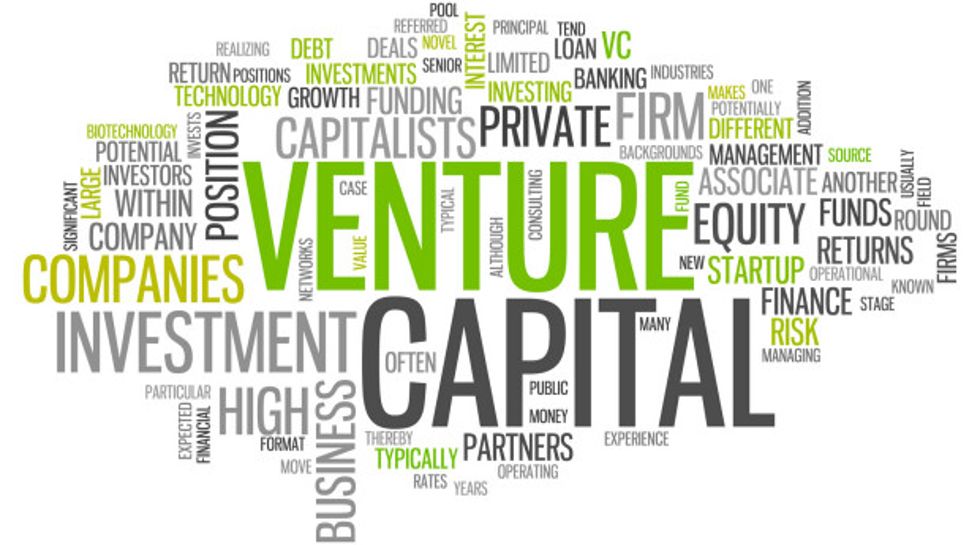 In this article, I would share 4 essential parts in a pipeline to shift freemium customers to paid customers. By the end of this article, you can briefly learn how to model a paid membership in a finance format, break it down into paid tiers, how select membership management software, and automate the communications.
Product Value Proposition and Finance Modeling
Customers in the end are purchasing the products and buying the feeling of using the good value for money products. Thus, product value is the key element to affecting the decision of a customer finally paying for it or not, and how much she or he is willing to pay in the market. So first thing first, you need to differentiate the freemium version and paid version, and what paid version into different pricing and service tier options she or he can select and buy.
Take one of the well-known airport lounge network programs for example. The brand offers a list of product services, such as a free airport lounge search bar, duty-free discount, lounge visits, restaurant dining, premium VIP services, etc. Basically, customers need this service, but just how to segment and price.
From the product value proposition, you can analyze the customer using behavior and preference based on the records and understand what are the core and advanced product values to the customers, what are the entry, advanced, and prestige values. This segmentation basically can help you allocate the product features to the different paid versions, and make free versions different from the paid ones.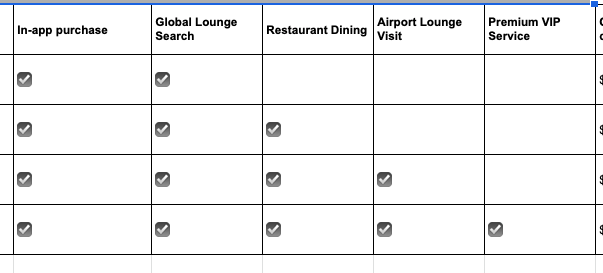 The next question is how to build up a financial model that can reflect the service combination in membership and provide good value for money if customers pay for the product services, and reflect the profit and customer lifetime value. Basically, we need to do 2 things:
1. Consolidate the cost
In the subscription model, basically, we would have boarding cost, variable cost, and CAC. boarding cost is a kind of production cost, which can vary based on which services and features are included in the membership. The membership, it's a flat cost, and the boarding cost among memberships of course is different.
Variable costs can include fulfillment fees, refund costs, payment processor fees, etc. CAC is customer acquisition cost, which should be equal to or less than the profit, otherwise, the new acquisition loses money. Normally in D2C models, more expensive products come along with much higher CAC. Freemium can be an efficient approach to drive new customers with very low CAC.
2. Price and Profit Margin
WTP, willingness to pay, is a metric to price the membership and service, which is to be proper, instead of being too low or too high.

Total cost and target profit margin definitely control your pricing in a way. However, I would say target customers and competitor anchoring matter as well, because WTP is affecting the customer to check out, after comparing with the other sellers' pricing and considering their own consumption capability. You need to leverage import XML if you are using Google Sheets to build the module and monitor competitor pricing in real-time.
Last but not least, CLV is also crucial for pricing, because sometimes you might not earn in new member acquisition. From the renewal part, as there isn't CAC, you basically can earn more profit than the new purchase. So you need to have an average. retention rate and avg. life span. For more details, you can check out another article:
Subscription Business Model Cohort Analysis for Retention Rate, ARPU, CAC, CLV
eCommerce One to One Marketing Strategies for 6 Customer Segmentation
Approaches to Freemium Users Monetization
Strategic financial modeling and feasible product services are ready. Now the question is how to execute and monetize on the ground. Basically, I recommend 4 directions and I take the airport lounge network program for example.

1. In-app advertising
The most common way to monetize your freemium users is by running in-app ads only in front of them. This method offers a valuable source of revenue for apps that want to remain free in the app store. You can join an ads network like Google Admob, or speak loudly to the market your app is selling ads opportunities.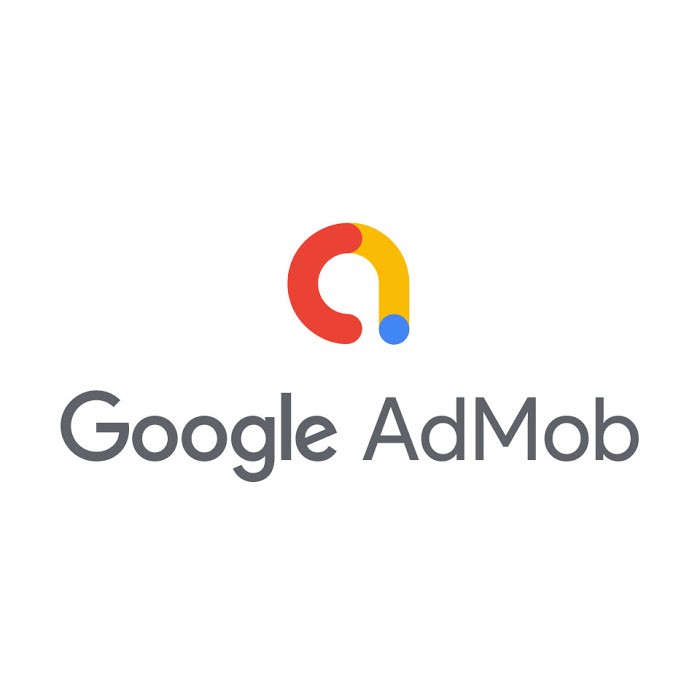 There are three types of ad revenue: Cost per Thousand Impressions (CPM), Cost per Click (CPC), and Cost per Action (CPA). To avoid common pitfalls you also need to consider some situations and deploy in advance before running in-app ads. For example, ads that don't align with your brand can damage your reputation. Slow, inefficient ads can ruin the user experience, frustrate your users and fail to deliver satisfactory conversion rates for the advertiser. However, 78% of consumers will happily accept mobile advertising that is relevant to their interests, so these pitfalls are avoidable by offering the right formats and working with relevant advertisers.
In this section, you don't want paid member experience that would be disrupted by the advertising. So in-app advertising can only come up for freemium users.
2. In-app purchase: consumables and non-consumables
For monetizing freemium members, consumables can be a good start to convert them into revenue. For example, if a customer wants to enter a lounge in an airport, she or he can top up some fees to exchange the lounge visit in the membership. This approach can relieve the customer's concerns about paying the full amount including future visits.
The difference between these two in-app purchases is that consumables are temporary and limited while non-consumables only need to be purchased once. For example, lounge visit purchases can be consumable, and a paid subscription plan is non-consumable.
3. Subscription Service Options
You can create some subscription options that are separated by tiers. You can set up a standard, advanced, and prestigious plan. In the standard plan, you can add on lounge visit service. In the advanced plan, you can add restaurant dining. And last but not least, prestige plans can have premium VIP services, such as unlimited whisky, wine drinking, massage, or a fast lane to check-in.
For further call the freemium users to check out, you can consider two methods:
1) 7 days trial and automatic payment
You can communicate with customers that the subscription plan payment will not be deducted immediately after checkout. They can experience the features in the app, compared with the freemium version. Having said that, any benefits are redeemed during 7 days trials and fees occur, the customer has to pay the original price, rather than the membership price. This would hesitate customers to refund.
2) Payment Instalment
Some SaaS companies are selling a bigger AOV item, and the pricing might be too high to make a decision right away. You can offer the freemium users to pay by installment instead of paying the full amount one-off. There are many installment software that can integrate with Stripe or PayPal payment gateway. For more details, please refer to the other article
eCommerce One to One Marketing Strategies for 6 Customer Segmentation
4. Wholesale Deals & Corporate Solution
D2C financial model gives us a bottom line of retail pricing, which means that below the pricing with more order volume can be the wholesale deals. For example, you might find that Standard Chartered UK credit card gifts you a free airport lounge program membership. In fact, it might be a custom portfolio membership that is different from the retail options. Of course, SC bank UK purchased the bulk of memberships from the BD team.
Also, if you are selling some technology service, except for the SaaS general account, you can provide corporate-level custom solutions. The insight and business opportunity of course come from the existing customer record and behaviors.
Membership Management Software
Like running an eCommerce store that needs a shopping engine, the SaaS website also needs membership management software to personalize content and product features to different tiers of members. I'll release the other article regarding top software. But in terms of how to select, below are some criteria:
1. Easy to Setup – It makes things simple to set up a membership website with a CMS like WordPress. It can automatically set up pricing, login, account, and thank you pages for your users. Adding membership plans is also very straightforward.
2. Content Access Control – It comes with powerful access control, which allows you to restrict access to any content including posts, pages, categories, tags, files, etc.
3. Content Dripping – Content dripping allows you to show restricted content to members after a certain time. This is a very useful feature for selling online courses or learning materials.
4. Integrations – It can integrate with third-party software, like Mailchimps, etc. It also integrates with Amazon Web Services and BluBrry for podcast hosting.
5. Payment Gateways – It can support PayPal and Stripe, etc payment gateways, and provide seamless checkout and recurring payment experience.
If you are interested in learning more about payment gateways and recurring payment fees, please check out this article
8 Things to Look Into a Payment Processor for your eCommerce Website
Automation
In the SaaS business, basically, there are two types of automatic communication. One is marketing automation, and the other is transactional communication. The latter one is obviously important because there are many back and forward membership usage events happening in the using journey, such as top-up, upgrade the plan, renewal, or cancelation. This process is a good chance to build brand credentials and trust if transactional automation can be seamlessly set up in place.
I'm not going to dive into how to set up and which software is recommended to use. If you are interested, please check out the other article:
Mailchimp vs Omnisend? Which Marketing Automation Platform Is Better for the eCommerce
I hope you enjoy reading Free Lunch Can Continue, thanks to Paid Meal – How to Monetise SaaS Freemium Users. If you did, please support us by doing one of the things listed below, because it always helps out our channel.
Support my channel through PayPal (paypal.me/Easy2digital)
Subscribe to my channel and turn on the notification bell Easy2Digital Youtube channel.
Follow and like my page Easy2Digital Facebook page

Share the article to your social network with the hashtag #easy2digital

Buy products with Easy2Digital 10% OFF Discount code (Easy2DigitalNewBuyers2021)
You sign up for our weekly newsletter to receive Easy2Digital latest articles, videos, and discount code on Buyfromlo products and digital software
Subscribe to our monthly membership through Patreon to enjoy exclusive benefits (www.patreon.com/louisludigital)