eCommerce One to One Marketing Strategies for 6 Customer Segmentation
Paying ads dollars to acquire a prospect and convert into a single purchase is not the end of the customer lifetime value, because profit is not generated from a single purchase, but purchases made over a lifespan with your brand.
By the end of this article, you can learn some tips of turning subscribers and abandon-cart prospects into actual customers, which decreases the overall CAC at the end, meanwhile increasing CLV by leveraging loyalty programs, cross-selling, up-selling.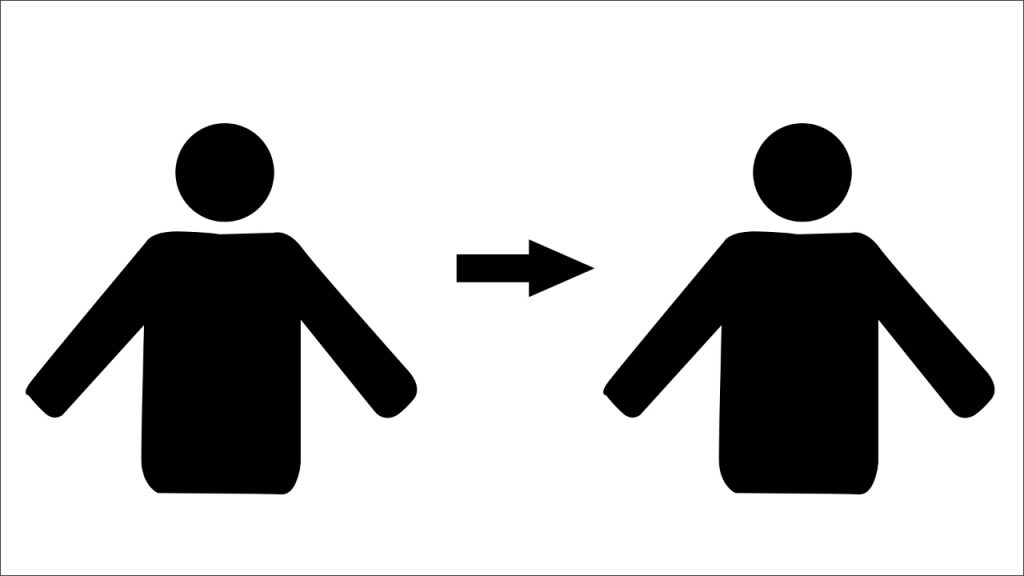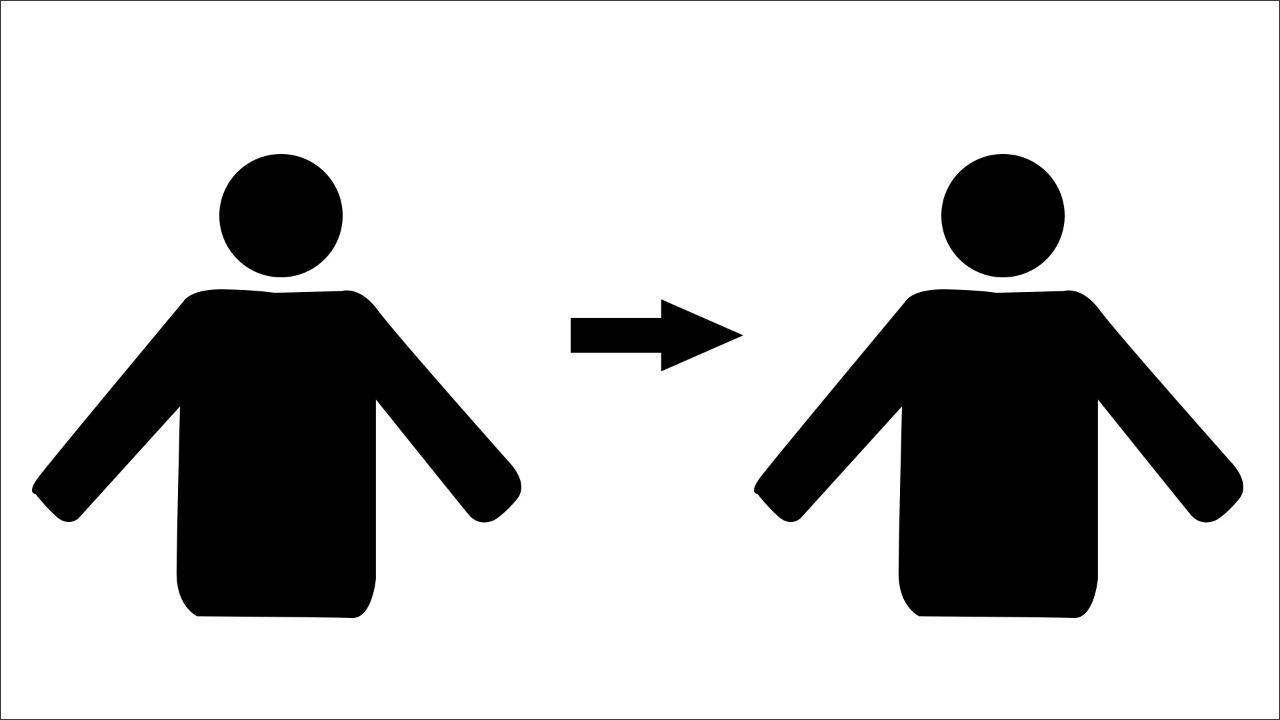 You've invested digital marketing dollars and SEO efforts, that generated lots of massive prospects, and a certain amount of new customers. You've discovered your rockstar products, your hottest products, and your winning products. So are you feeling bright with this strategy moving forward, or you're feeling concerned? It might be due to heavily relying on paid advertising to drive new customers and increase store revenue?
Paying ad dollars to acquire a prospect and convert it into a single purchase is not the end of the customer lifetime value. It's because profit is not generated from a single purchase, but purchases made over a lifespan with your brand. As you can see from the table, customer A's initial purchase profit is US$29, but the customer lifetime value can be US$304.

One to one marketing
Customer segmentation involves categorizing the portfolio by industry, location, revenue, products, etc to reveal where risk and opportunity live within the portfolio. Those patterns can then provide key measurable data points for more predictive credit risk management. However, as it deals with too much variable information. It creates difficulties and complexity for readers to understand the primary principles.
So, I'm going to extract the core standing points you start analyzing your customer segmentation. And I would focus on talking about eCommerce One to One Marketing Strategies for 6 Customer Segmentation. By the end of this article one to one marketing, you can learn some tips for turning subscribers and abandon-cart prospects into actual customers. It decreases the overall CAC at the end, meanwhile increasing CLV by leveraging loyalty programs, cross-selling, up-selling.
(Note: CAC is short for customer acquisition cost; CLV is short for customer lifetime value)
How granular customer segmentation really comes down to the products you are selling. For example, it can be product category, the general product repurchase frequency, etc. Also, it comes down to your eCommerce business situation. For example, you just start running a business without a customer database, so you prefer quantity to quality. It's to group a bulk of similar high potential customers as segmentation and implement 1:1 segmentation communication. Or your business has accumulated insightful learnings from sufficient customer transaction data, you could implement more deep-dive 1 to 1 customer communication with personalized messages.
But whatever granular 1 to 1 level is, basically there are 6 types of customers in the general eCommerce business. You can score and break down based on the actual AOV and gross margin required by your business.
Subscribers in one to one marketing
You've done the painstaking work of driving traffic to your eCommerce website, fortunately, more than 60% of the new visitors sign up for your web newsletter. But 80% out of them haven't purchased yet, which increases the cost per acquisition reflecting on your digital paid media performance tracker at the end.
These subscribers will not automatically turn into buyers just like magic. You need to scientifically nurture them and get them hooked quickly by leveraging one-to-one automatic marketing communication.
Offer the discount code for the first order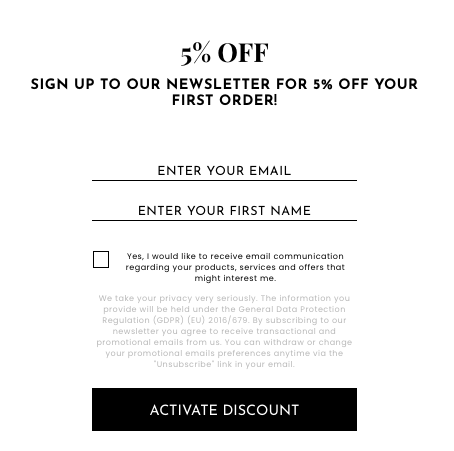 Mailchimp, Hotspot, Salesforce email studio, and so on basically allow advertisers to create automatic welcomed email/SMS/other IMs tools. Those are plugging into a discount code for a certain % of the first order can increase by 30% of CRO than being without a discount to subscribers.
Require at least an email and phone number in the lead form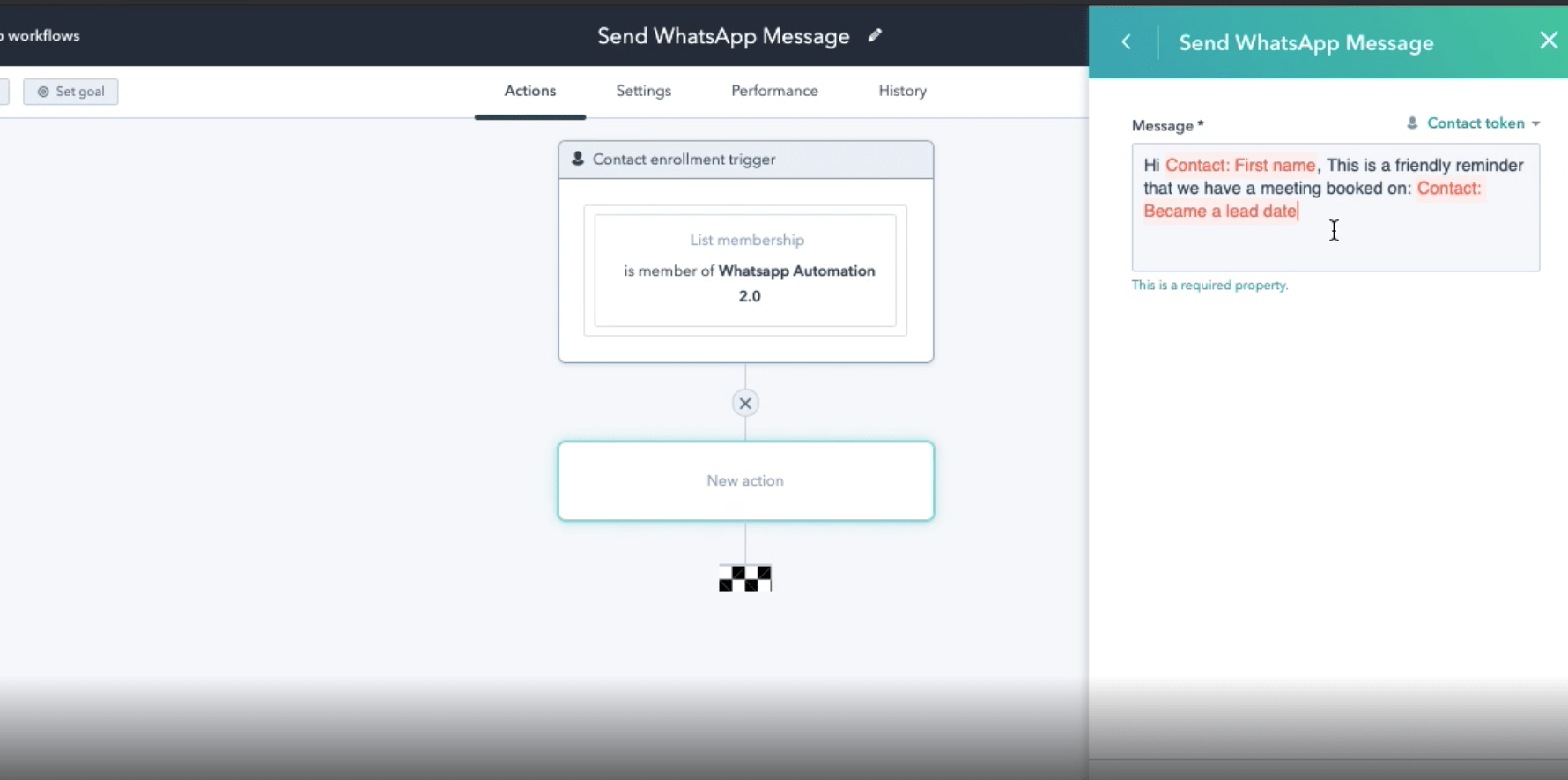 No one would reject more efficient automatic communication approaches, although traditional email is still powerful. But the other IM platforms, such as WhatsApp, the SMS-based platform are diluting the value of email. Email marketing is crucial, but what is your highest email open rate? 35%? 40%? The average SMS text has a 98% open rate. That makes WhatsApp valuable in your automatic communication. So customer phone numbers in the database enable you to communicate automatically in SMS-based channels, such as WhatsApp, SMS, etc.
Personalize Messages to Non-Purchased Subscribers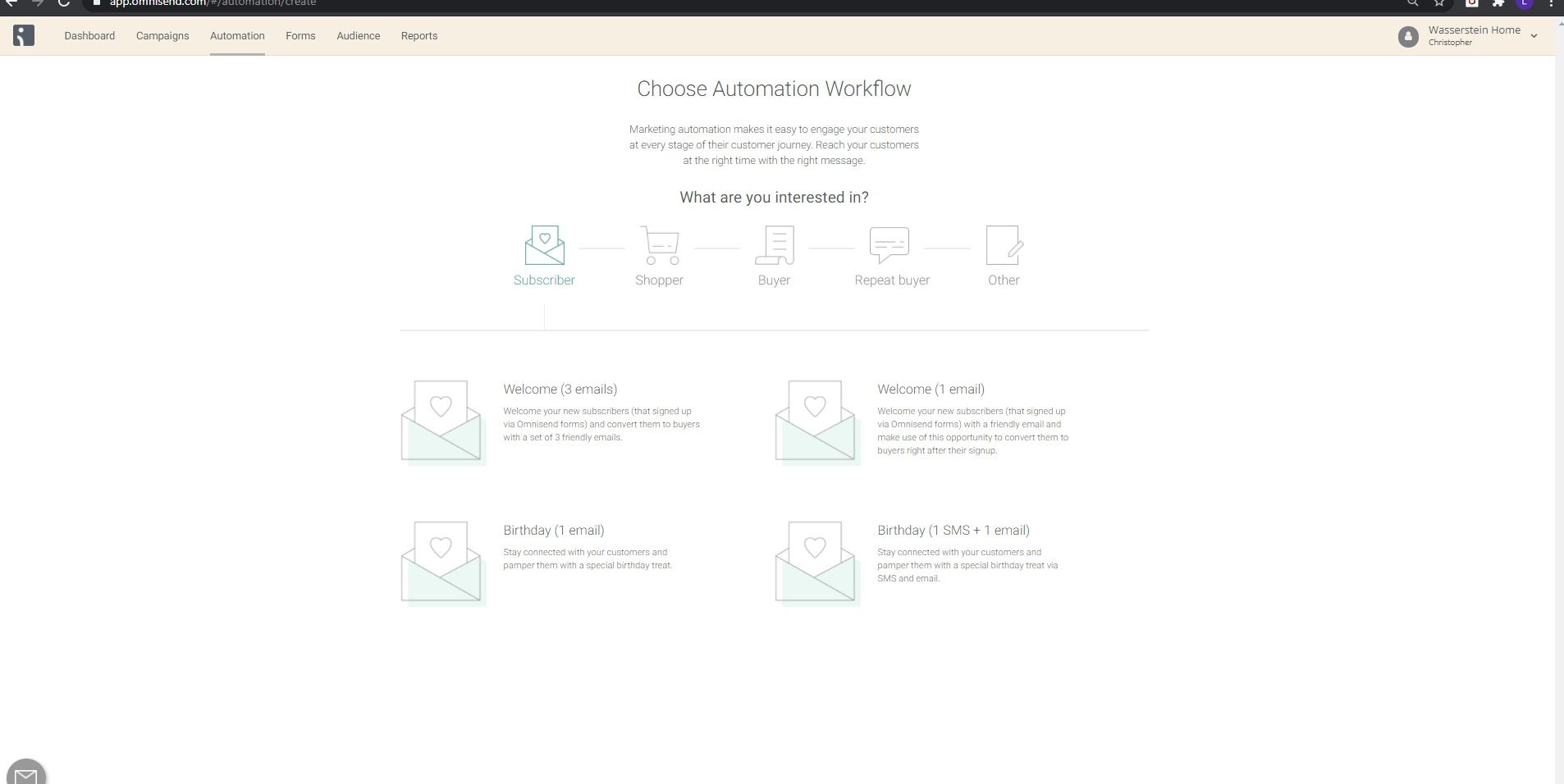 Personalization can be as simple as putting the recipient's name in the subject line or sending emails. They are regarding personal events (birthdays), product recommendations, or product use tips. It has shown that doing so can boost open rates by up to 26%.
Segment Granular Prospect List based on User Behavior
Once you have your list of active subscribers, it's time to break it down into smaller lists. Segmentation allows you to scale relevance and deliver the right emails to the right subscribers at the right time.
You might segment your list by previous email engagement or by website behavior. Then you are sending related, or recommended products to the customer. They are different from the other customer segmentation in the same city, or the same demographic, or gender, etc.
Abandon-cart Prospects
2 out of 3 people who add products to their shopping cart will leave without pulling out their credit card. That's a lot of missed opportunities and lost revenue, which is from your digital paid media campaign traffic.
Abandon-cart implies these prospects are ready to buy. But it lacks a trigger point due to some reasons. So abandon-cart is actually similar to product page CVR optimization.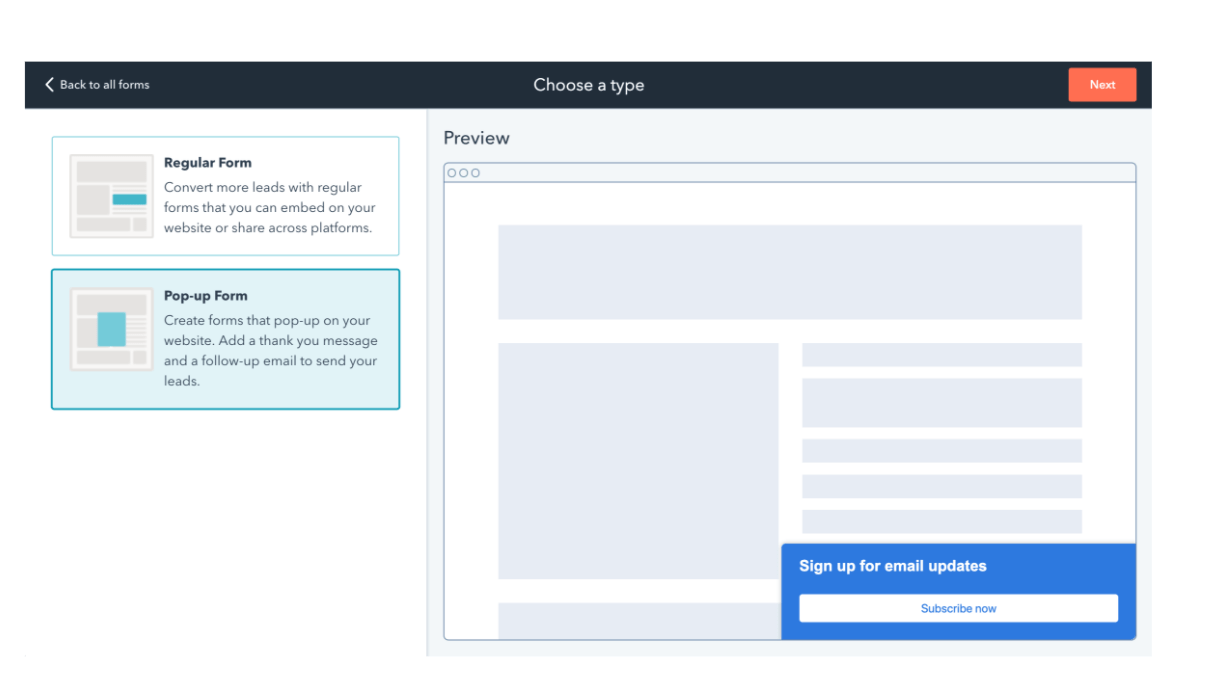 An exit-intent popup will display your campaign message when a user is actively leaving your checkout page. This means you can capture your user's attention at the exact moment they plan to abandon their carts. Take HubSpot as an example, it allows advertisers to Customize the location and timing for your exit-intent form.
Abandonment Automatic Follow-up Communication
There is a myriad of ways. Yet an automated follow-up sequence is still one of the most effective. Econsultancy research finds that automation follow-up campaigns can recover 29% of e-commerce sales.
Indeed, bouncing out might deal with the trust,  product price, or product itself. Sending more than one follow-up through IMs, App notification, etc. It can allow advertisers to personalize the messages, such as customer product reviews, discounted prices, and bundle deals, etc.
Facebook Messenger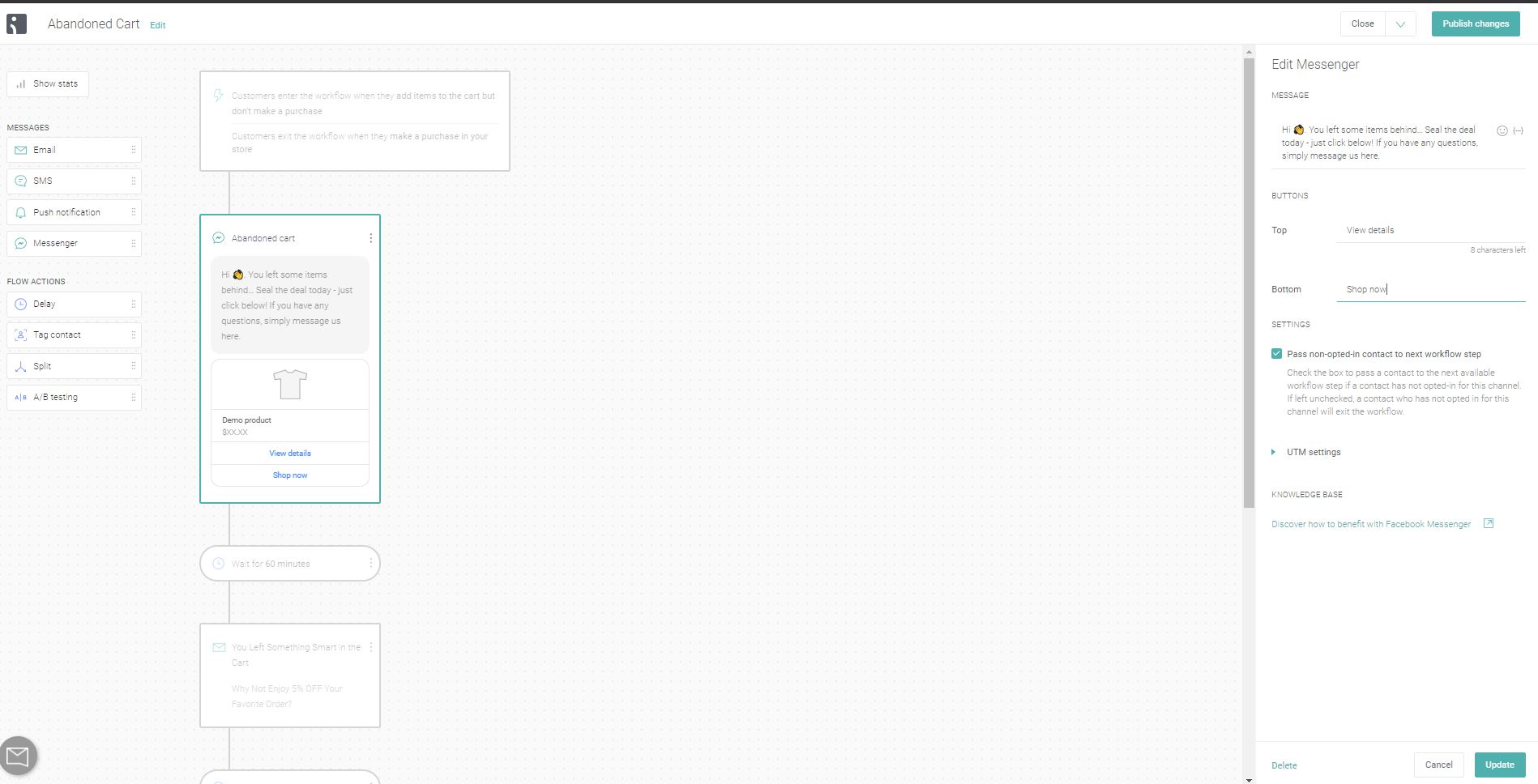 Push Notification through Brand App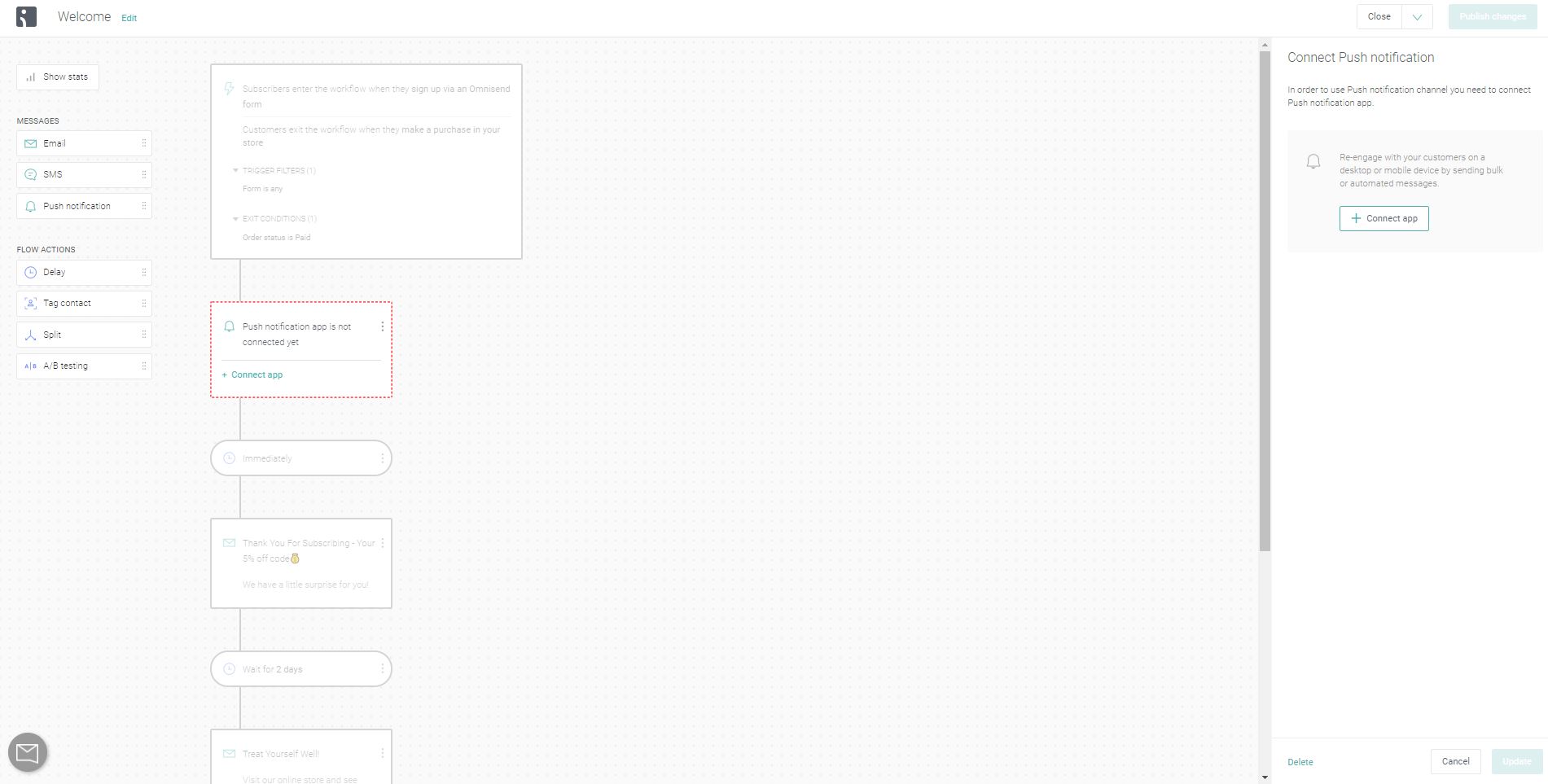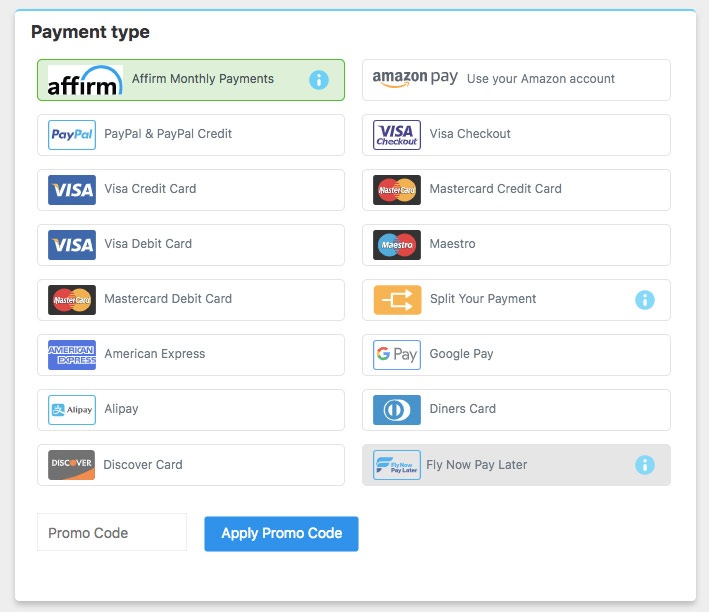 If you're selling expensive products, one key reason for a high abandon-cart rate is the product unit price. So, online retailers can segment those customers with the behavior of visiting back and forward the website without checkout still. If you send an email to offer or remind them a Pay Later solution is available, it enable customers to choose a financing plan and pay in installments instead of having to pay the entire cost up-front.
Loyalty Customers – High Value and Active
Characteristics of a loyal customer include high-frequency repurchase, not sensitivity to the brand pricing, willingness to refer a brand to their friends, a very long lifespan, and offers feedback to how a product can be improved. The actual definition that can digitalize the value and reflect on a finance and marketing tracker is varied business by business. However based on these characteristics, here are some tips to increase CLV in general.
Subscription models obtain and sustain a higher retention rate by offering values that are exclusive to members. You can require a min.spend yearly to join a member, who can enjoy a longer refund window, faster shipping, tailor-made products, or new product trial, etc.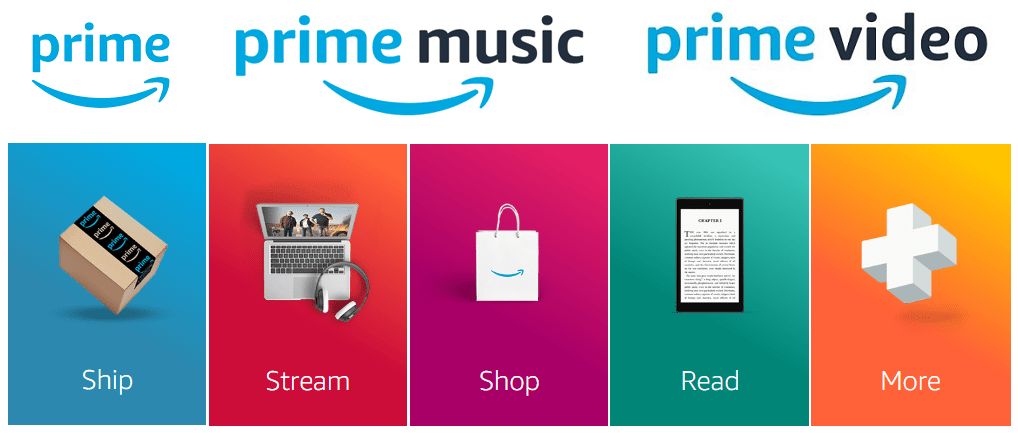 Or you can offer a monthly subscription plan as well. For example, if you are selling a fast consumable product, you can offer a replenish subscription service that provides regular, recurring deliveries of consumable products to these customers exclusively. Or if you are selling On-demand entertainment or educational content, etc, you can provide customized collections of the content in one place to these customers exclusively.
(Member can enjoy playing different free games every month)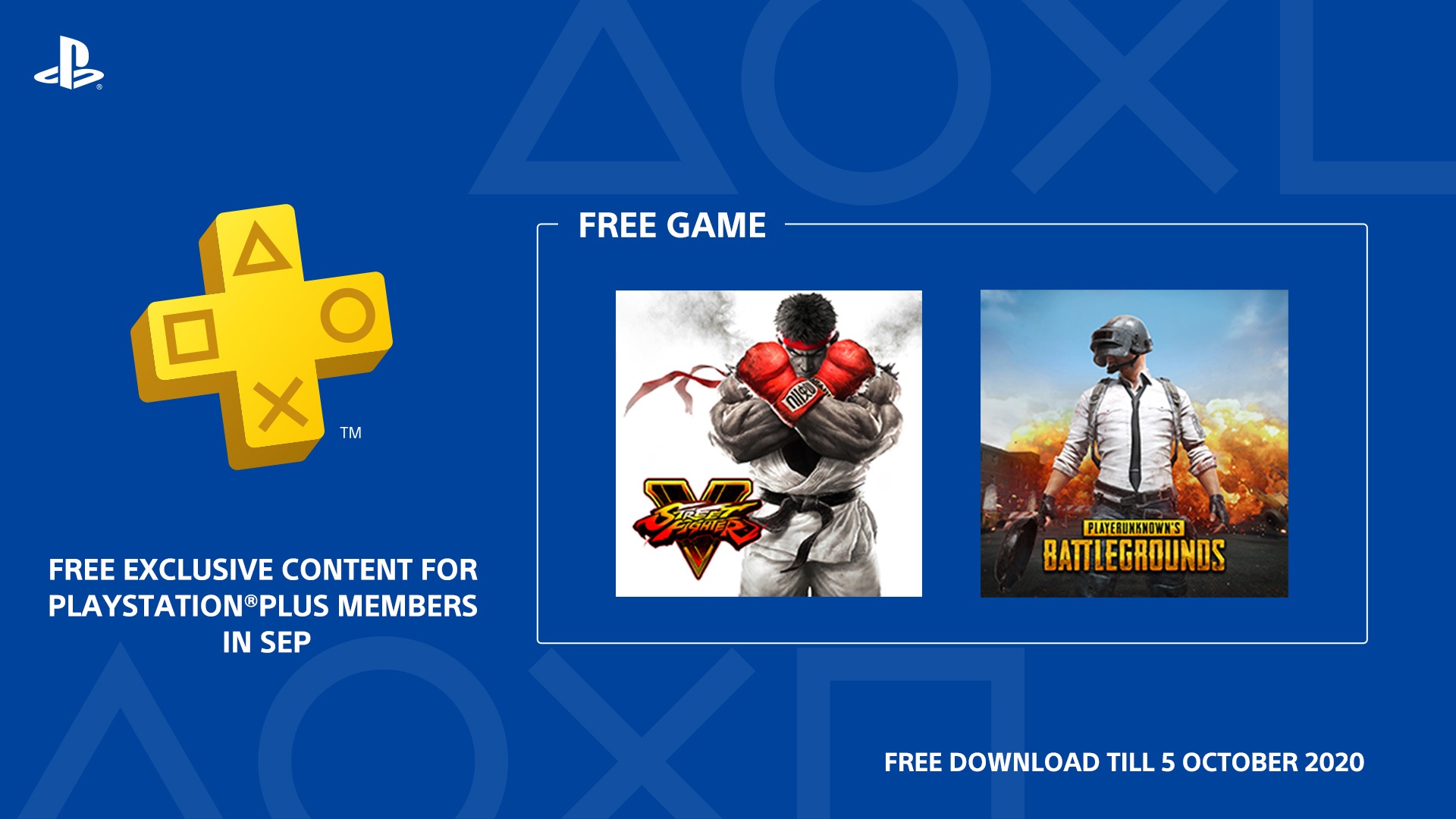 The benefits of upselling can increase average order value and have advantages of leveraging customer segments to improve customer lifetime value. Thanks to the relationship trust and lower price sensitivity, you can recommend substitute or complement products to this segmentation. 
Regardless of which products you choose to recommend, the key to a successful cross-sell communication, such as social, email, etc is subtlety. customers don't want to feel like they're being pushed into a sale, even if the products you're recommending are something they need. Instead, use the power of suggestion by using a personalized approach. For example, start the email with a personal greeting, show their recently purchased items, and provide recommendations related to those products.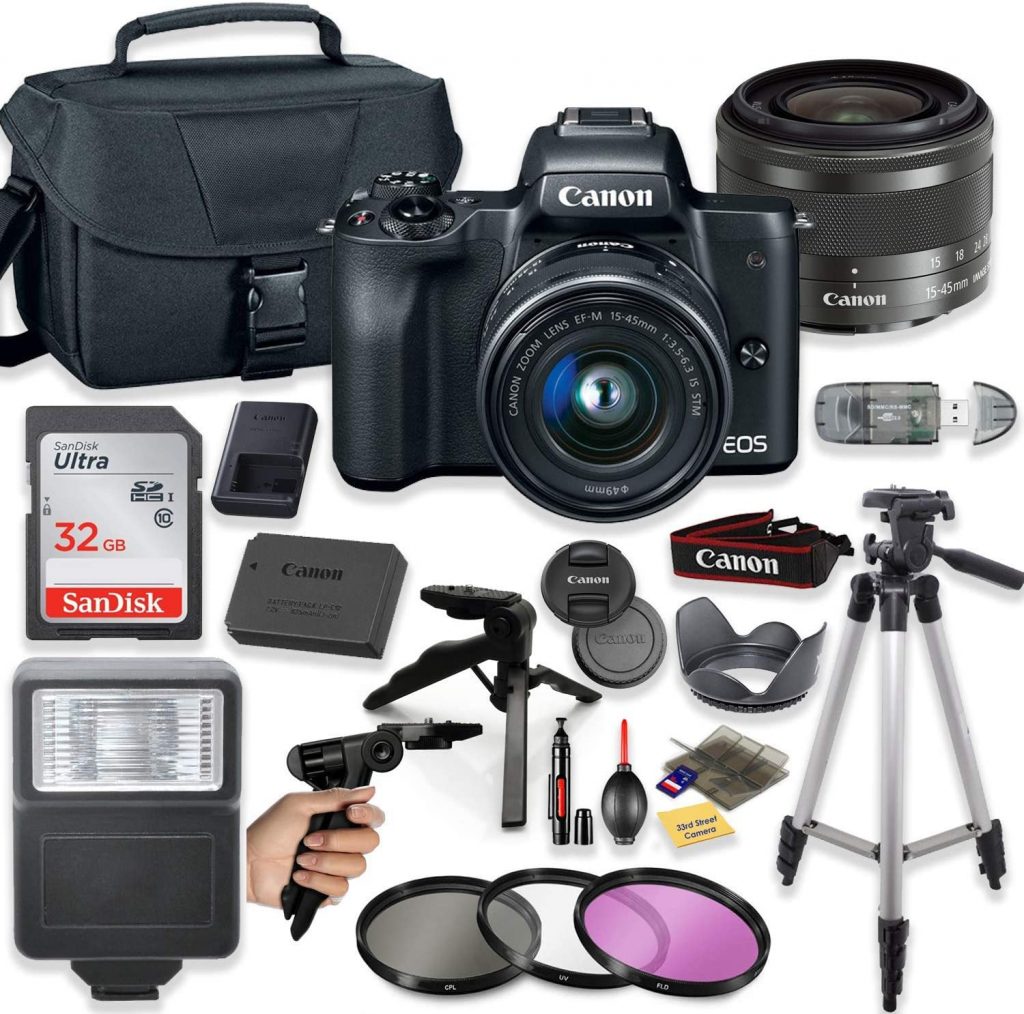 For example, if you're selling digital cameras, you can create automatic marketing communication, and recommend camera lenses, accessories, batteries, etc after a timeframe, for example after two weeks the customer receives the products. What's more, you could bundle several items into one SKU, for example, if you're a brand device reseller, you can bundle the device with your manufactured accessories, because normally massive consumers prefer to buy cheaper accessories, such as iPhone case.
One of the best ways to both boost your CLV and lower CAC is to get referrals from loyal customers. because they already know and trust your brand, your customers can be your best brand advocate.
Being different from affiliate marketing, referral marketing is when an actual customer gives a genuine recommendation. People are 4X more likely to buy if they are referred to by a friend. Loyal customers are definitely in the position to share their favorite to surrounding relationships. There are quite lots of referral platforms available in the market, such as Mention Me. Some would charge you by transactions, some do not.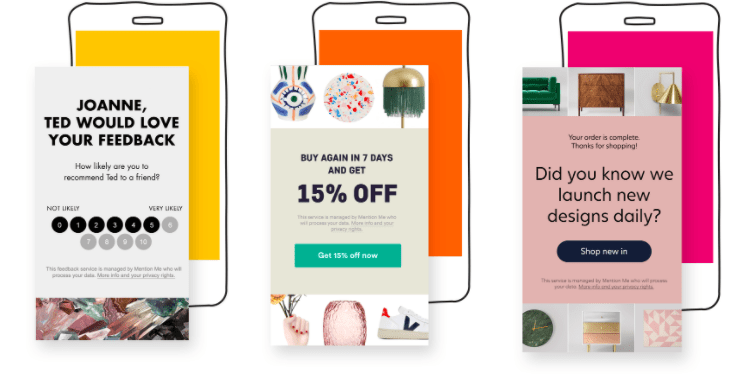 Basically, the methodology is you present an exclusive offer to a customer, who can redeem it right away after her or his friend check out by using the assigned code. The journey normally is your web automatically sends this message to a specific segmentation after checkout through email, social chatbox, or SMS-based IM.
High Frequent but Low AOV Customers – Low Value and Active
Loyalty customer one to one marketing strategies can be applied to low AOV customers, as they have common behavior, but in terms of AOV that is much lower than loyalty customers, below are two primary specific strategies.
Upselling means getting the customer to spend more money than they had initially planned to during the sale process. In Low Value and Active segmentation, the characteristic is the customers love the product and trust the brand, but just it's a matter of budget.
There're two classic cases in the eCommerce business. The first one is more quantity, more discount. You can often come across a big appealing ad message such as buy 3 get 1 free, purchase US$200 with US$20 cash reward.
That's a typical strategy that is being used for fast consumable goods and high frequency but low AOV customers, because it can help this segmentation save more future spend.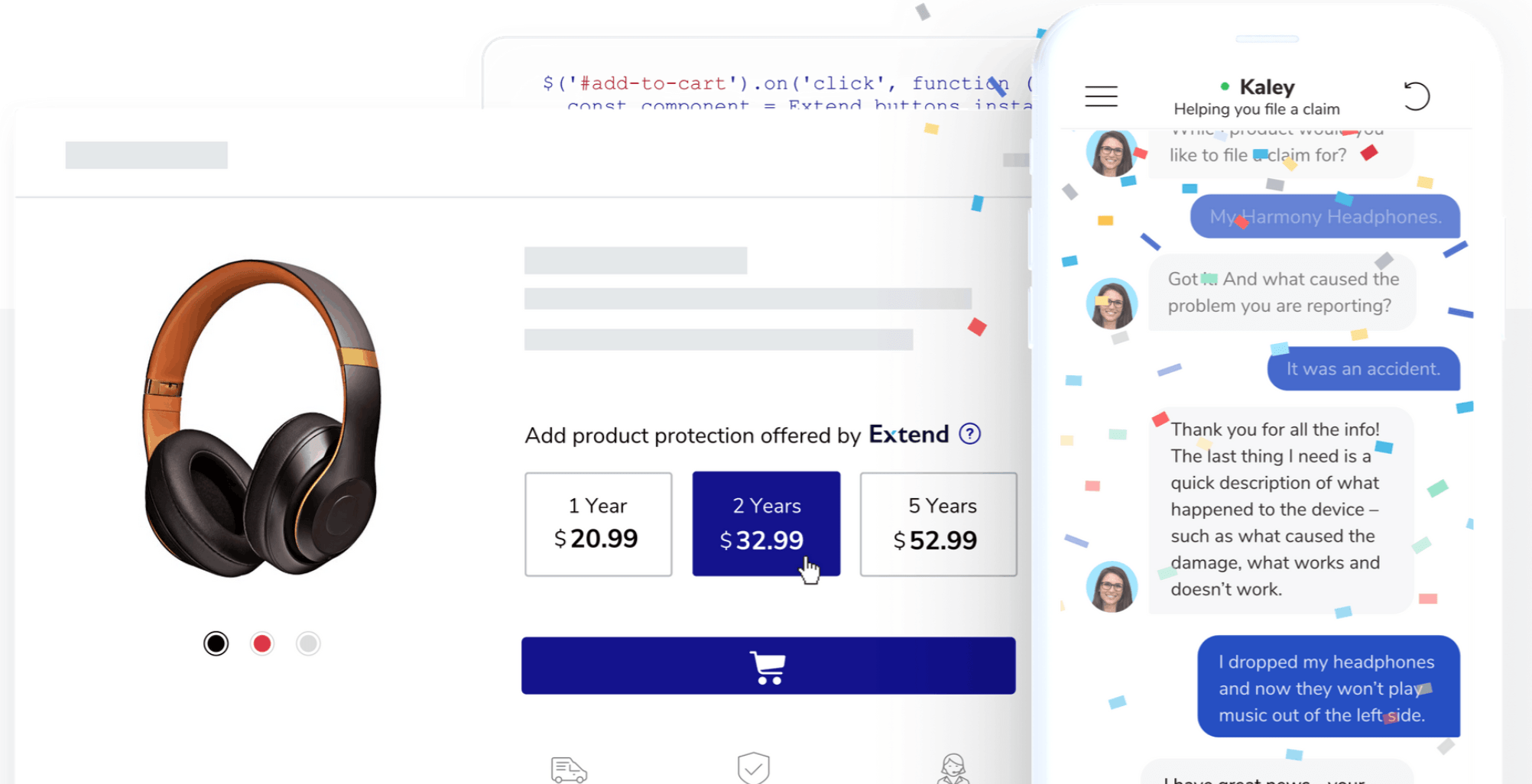 The other favorite upsells for online particularly, is the "protect your product" upsell, which asks you to extend your warranty so you effectively guard your product against something going wrong. For example, if you sell a phone, you can upgrade your customer warranty which she or he gets a screen replacement warranty, or extend 1 year. Or if you sell a laptop, you can upgrade the hardware or software. It's particularly useful for increasing AOV in the non-consumable product category.
High purchase frequency does not represent a long lifespan. For example, you go to a restaurant 5 times a month, however, you might go to the other one from the other month. So the question is how we can cash in this customer lifespan revenue, and increase AOV? eCommerce Pre-paid gift card is an option.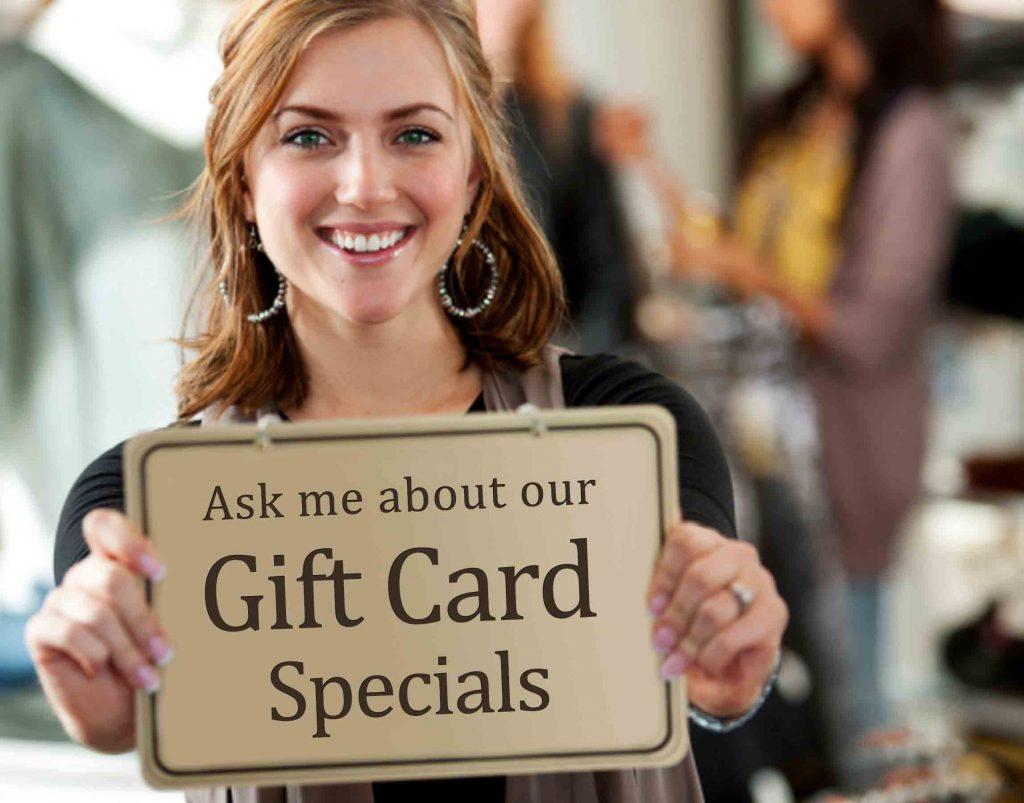 As you can see from the table, a customer BAUstandardplan2020 in the past 5 years spent avg US$99 per year, and the CLV was US$304. If I assume a similar new customer is going to check out, you can sell the customer a US$400 non-return gift card, and US$99 item checkout can be free this time. In the end, although CLV might be lower to US$204, however, you can cash in the coming 5 years of this segmentation CLV right away, which AOV is pretty low.

This strategy is particularly useful for the consumable product category and subscription model.
At-Risk Customers – High Value and Inactive
It is a well-known fact by now that acquiring a new customer is 5 to 25 times more expensive than retaining an existing one. Existing customers of RFM performs worse, for example, it's time to upgrade a device system or time to update the new season fashion, but they become not active or spent much less than before. That is a hint that you are losing them, that be due to product, pricing, or competitors.
In a way, the characteristic of this segmentation is quite similar to the abandon-cart group, but there are two unique strategies that particularly fit in and can help decrease the churn rate.
Now that you've carefully segmented out your unengaged buyers, it's time to send them the right message to win them back. A generic marketing campaign probably won't entice your buyers to try your products one more time. If a buyer is already unengaged, they're likely ignoring many of the usual marketing emails you send out. That means you have to shake things up a bit to get their attention with a special campaign.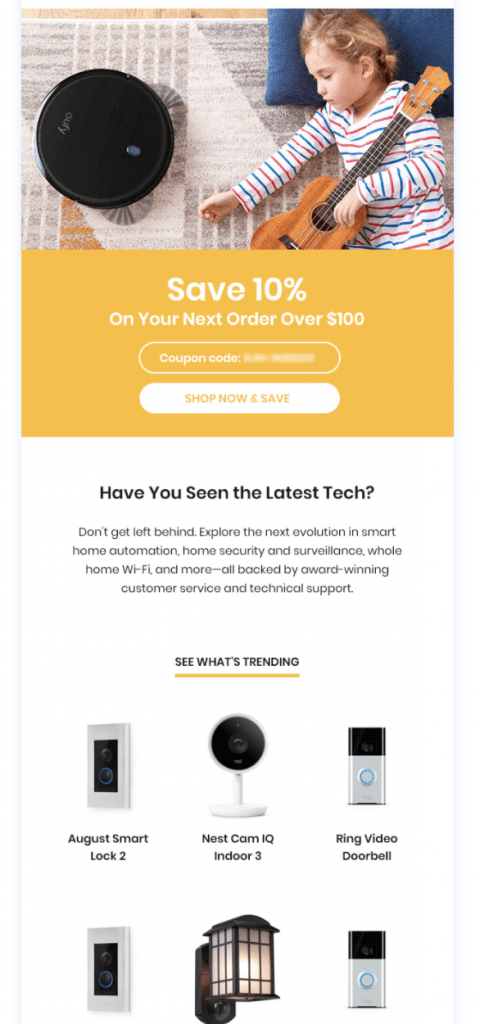 Using a dramatic and aggressive offer can be one of the best options to win back the inactive high-value customers because it can not only help win sales but also help filter the primary reason for the high churn rate. Sometimes it might be not only dealing with pricing, but product experience and customer service might be the other reasons.
Based on RFM analysis in this segmentation, you could also send them personalized messages with the latest products and bundle deals with competitive pricing, which can help win back your high-value customers when competitors are very active.
High-value customers are inactive due to many reasons, it might not be dealing with your product things, such as pricing, quality, etc. It might be just using the satisfaction margin has been the peak and start going down.
Understanding your segmentation interest, demographic is critical to find a branded offer, that integrates with other elements into your products or offers. Like saying if you're a smartwatch seller, spider-man theme accessories and skin products are a good idea if the group age range fit in this Marvel hero generation. It can bundle with your watch and reactive these high-value customer groups.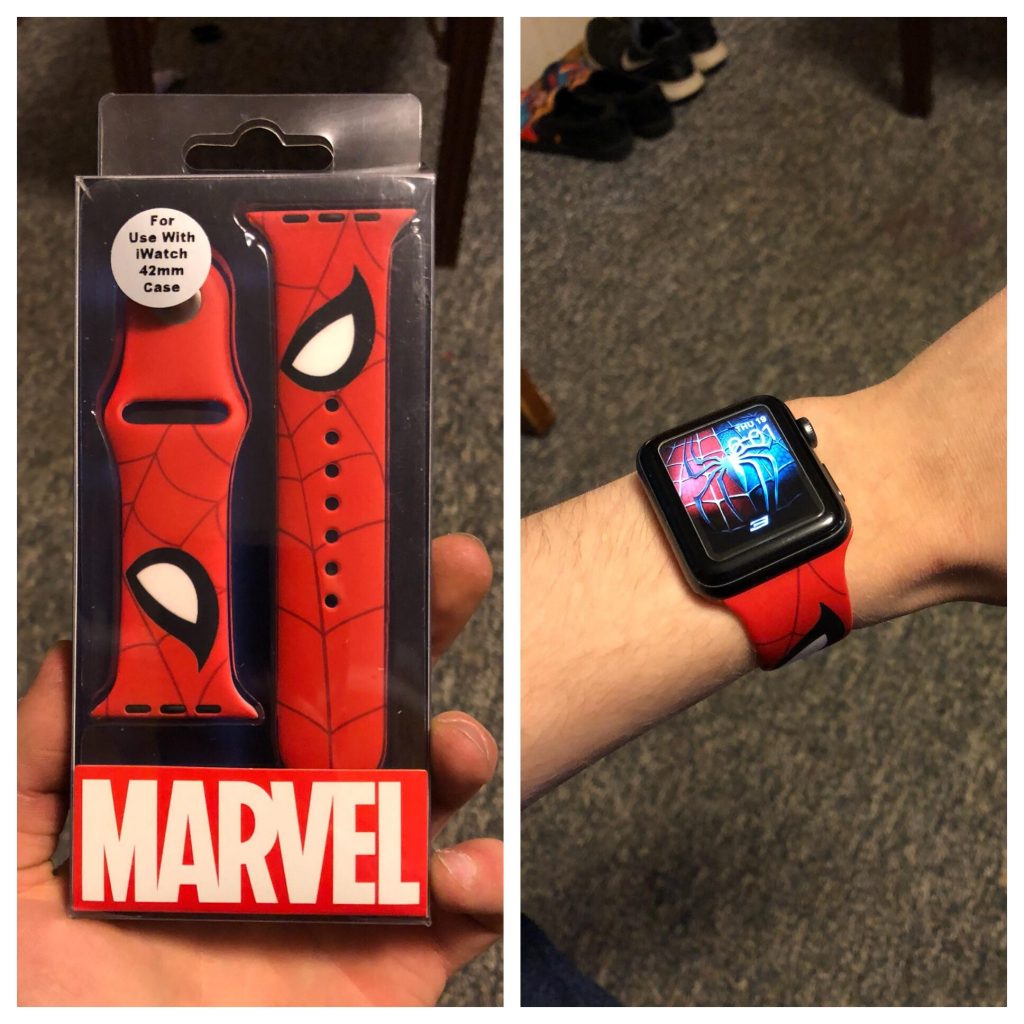 Non-targeted Customers – Low Value and Inactive
Indeed not everyone is your target customer. Money and effort were put in driving this segmentation on your e-commerce website, but if it must be a time to let it go, please let it go. Fortunately, we are living in the digital era, powerful data marketing facilitates us to better leverage these sets of customer data in a much easier way.
1st Party Data Exclusion in Communication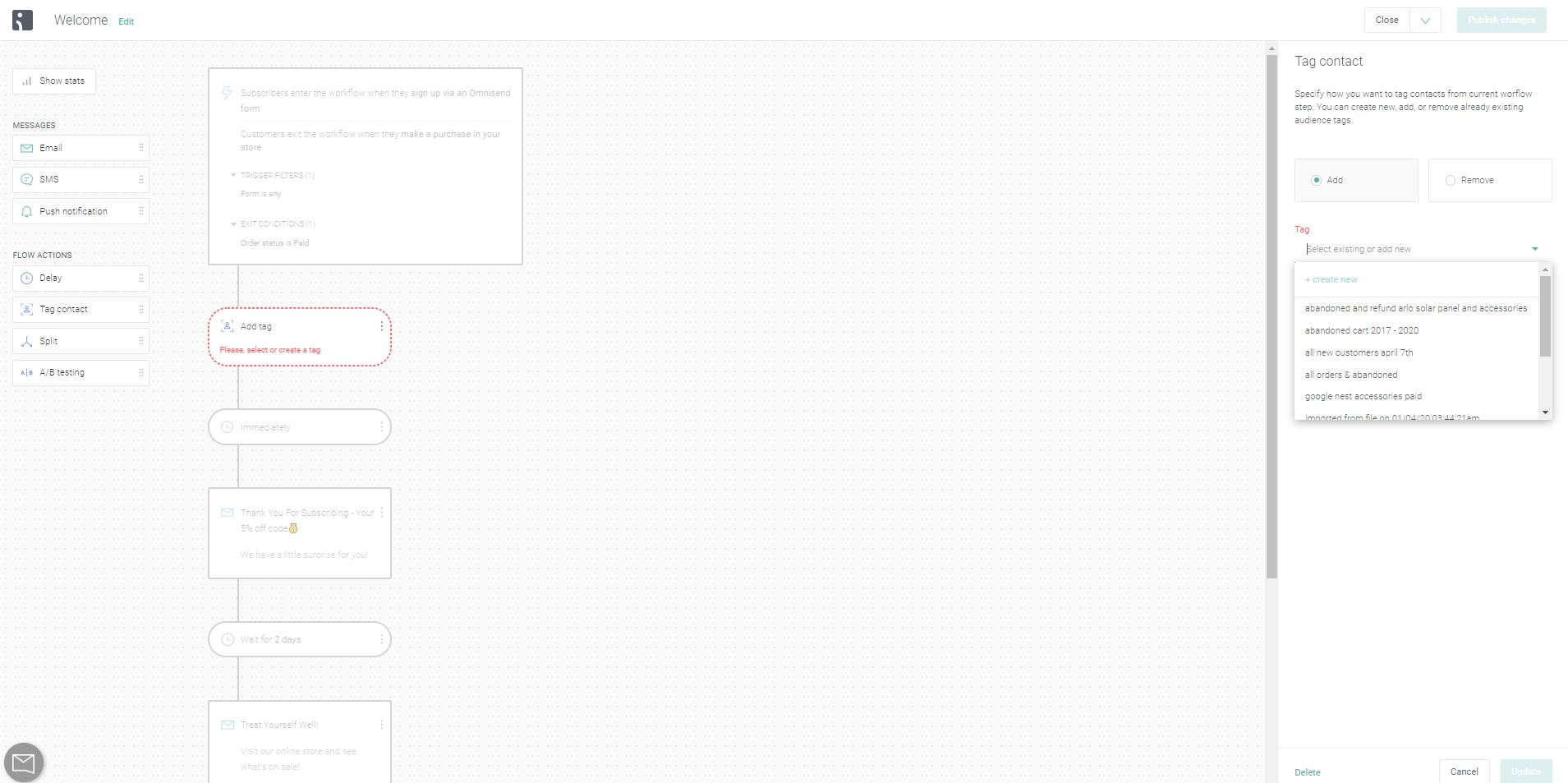 (Email Segmentation Exclusion)
Digital platforms are not for free, personally, I think there's no lunch for free in the world. Email charges by volume normally, display and social ads charge by CPM, and even SEM ads charge by CPC, but you don't want irrelevant impressions and affect the CTR. Thus, these sets of data can be plug into your digital campaigns, and you can exclude them to see your ads and communication.
Lookalike Prospects Exclusion

You don't want to again spend paid ad dollars to reach out to non-target customers, which causes CAC to keep in a higher position. 
Most of the digital platforms allow advertisers to map 1st party customer data and lookalike the prospects by using these data. So, it's also allowing us to exclude these lookalike prospects as well, which helps increase the reach relevancy and increase the engagement rate.
Product Review and Last Aggressive Offers

Some customers might just try a single purchase and never come back. Why not ask the reasons, which is a good opportunity to learn and improve the products and services. For this reason, it's not only what your customers are saying, but how you respond to their reviews that matters. This is because sometimes if a customer had a bad experience with, say, shipping, their review may be more about that specific experience than about the product itself. Working to resolve those issues can go a long way in gaining loyalty and trust.
From a product review perspective, all 5 stars look quite fake, and neutral reviews make your website more real, and enhance the brand credential in a way. Last but not least, leaving a last aggressive offer is the best way to say thank you for the feedback and it might help reactivate this relationship, and from a financial perspective, it is decreasing the CAC
I hope you enjoy reading eCommerce One to One Marketing Strategies for 6 Customer Segmentation and find it helpful. if you did, please support us by doing one of the things listed below, because it always helps out to our channel.
Support my channel through PayPal (paypal.me/Easy2digital)
Subscribe to my channel and turn on the notification bell Easy2Digital Youtube channel.
Follow and like my page Easy2Digital Facebook page

Share the article to your social network with the hashtag #easy2digital

Buy products with Easy2Digital 10% OFF Discount code (Easy2DigitalNewBuyers2021)
You sign up for our weekly newsletter to receive Easy2Digital latest articles, videos, and discount code on Buyfromlo products and digital software
Subscribe to our monthly membership through Patreon to enjoy exclusive benefits (www.patreon.com/louisludigital)