OEM, Private Label, White Label, or Dropshipping – Tips for Product Sourcing for the eCommerce Store
Product and landed cost is an essential component of eCommerce sellers' profit and loss statement. This cost number basically is related to the product merchandising model, and shipping approach. If you are desperate for keeping a competitive pricing, and having more space to operate your brand in the target markets, it's time to upgrade or optimise your business's product sourcing strategy.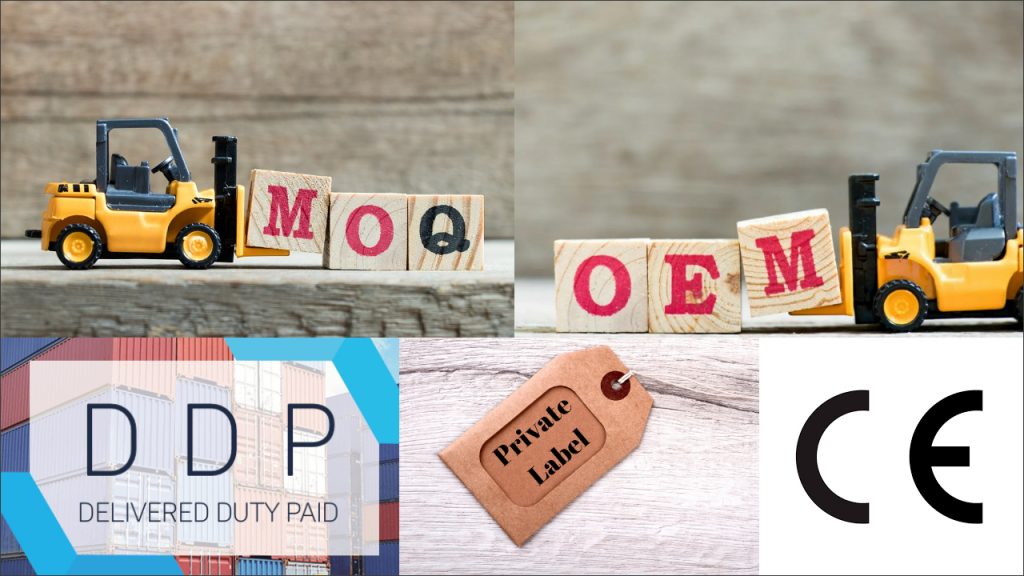 If you're familiar with eCommerce selling, then you know there can be more than just shipping costs. It's because you have to account for taxes, customs, insurance, and other fees. This is known as the landed cost, which can be considered the true cost of a shipment once it reaches the customer's doorstep. Also, product merchandising models can impact the business GMV sustainability, and profit margin in the long term. It is referred to as the product sourcing cost. Basically, these two elements are the first thing first to investigate and adopt a proper strategy in any eCommerce business
In this article, I would share the product sourcing model's differences, and how to find the right suppliers for your business. You can learn the tips to check the supplier and ask for quotes. By the end of this article, you can plug into a reasonable number of product costs and landed costs in your p&l table.
What Are OEM, Private Label, White Label, and Dropshipping
OEM
Original Equipment Manufacturing or OEM refers to products that are fully designed by a company. And then this company licenses out to a manufacturer to produce. Take the Nintendo Switch, for example. Nintendo invents and designed the switch device. They licensed out to a factory in China to produce. In the end, the Nintendo switch can enjoy a very top level of product differentiation. It's because its design and features are only available to Nintendo and its licensed factory.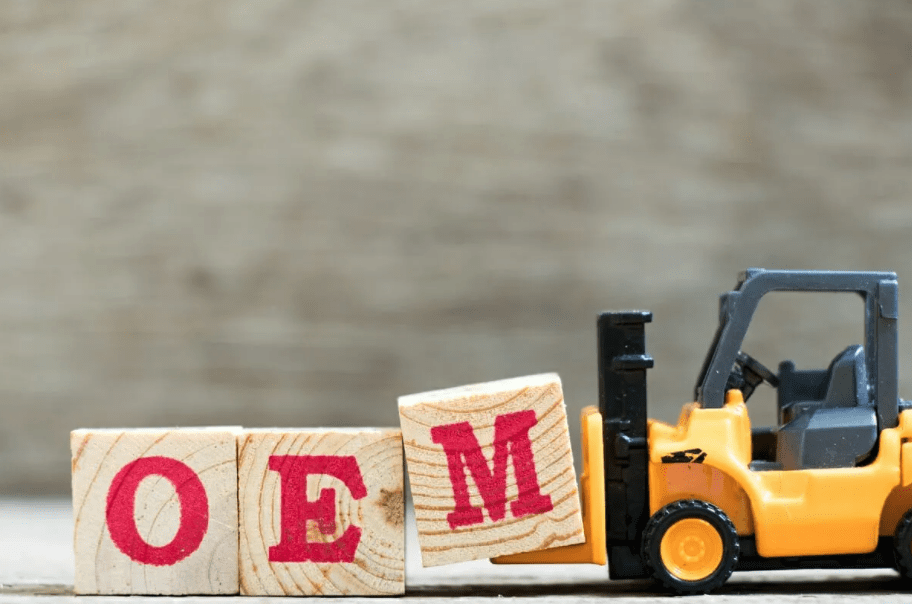 The key advantage of OEM is that the brand retains control over the product pricing, design, and functionalities. It's when ODM or private label products are restricted to a predetermined cost and design. But The only limitations of an OEM are the budget and the imagination.
Recommendation: Advanced Approach, Need Sufficient insightful data supporting OEM strategy
Private Label (or ODM)
A private Label is a sort of product sourcing that you source from a manufacturer. And then you sell the products with your own brand, packaging, other unique product elements, and variants. Basically, it's an already-existing product design from a factory catalog. So it has the other name, that we call ODM or original design manufacturer. However, retailers can make changes to the product, such as features, color, or size. It's to develop their own, unique brand identity and fit their specific niche.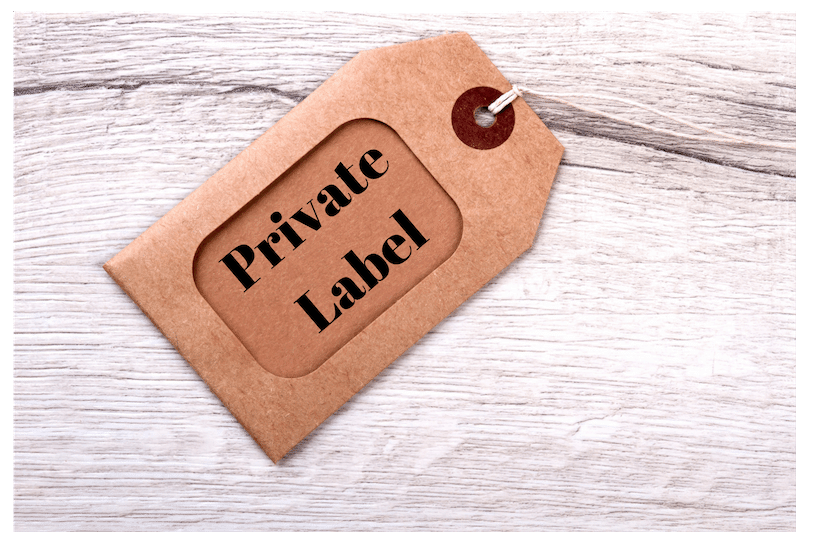 One of the key pros of private label products must be they are generally cheaper compared to OEM. Furthermore, private label products can easily and quickly target a specific market. And the brand can modify the features, color, and packaging specifically for that market. Having said that, the private label product is possibly not made specifically for one seller. To the manufacturers, they sell private label products to other companies to apply their brand as well. In the long term, the product might be not unique if the selling performance is stunning. It's because other companies can copy it easily.
Recommendation: Very proper approach to customize the new product and scale up the selling.
White Label
White label is simply referring to generic products sold by manufacturers to retailers. You have limited rights or spaces to modify these products. But of course, you can rebrand, repackage these white label products, or add some iconic patterns on the product. For example, if you are selling mark cups, you can add different patterns to the products that differentiate yours from other competitors.
When discussing the pros of white labels, it's no doubt that it's cheaper compared with private labels. Furthermore, as it's an already-existing design and product from a manufacturer. In a way, the retail pricing can be lower than private label products. And it can be faster and more agile to meet the market demands. However, it is easily facing massive competition.
Recommendation: Starter approach with owning an in-house brand, good approach to test the target market performance with limited customization.
Dropshipping
Dropshipping is a sort of reseller model, a seller doesn't need to store any inventory in stock beforehand. Instead, when a buyer buys a product and the seller is running a dropshipping model, the store would purchase the item from an upper brand or seller. And then, the upper seller ships the item directly to the customer. As a result, the seller doesn't have to handle the product sourcing and stocking directly.
The biggest difference between dropshipping and the wholesale model is that the selling merchant doesn't stock or own any inventory in advance. Instead, the seller just purchases inventory at a dropshipping rate when needed, and the wholesale seller would fulfill orders.
Recommendation: Monetise website traffic by CPS, enrich the product listing to generate more organic traffic, test new products
Last but not least, as mentioned there is a wholesale model between white label and dropshipping. The key difference between wholesale and dropshipping is whether it's necessary to own the inventory in advance, except for the purchase pricing. Then, White Label, Private Label, and OEM share the facts that the actual manufacturer of the product remains anonymous. And the buyer is responsible for all sales and marketing of the product. The key differentiator between the three is who actually owns the original design of the product.
Product Sourcing Channels and How to Filter
The product merchandising model is just the very first step in product sourcing. Then, finding great partners needs to select the right B2B channels because basically, it's quite different between channels. For example, if you were a US buyer, you are looking for suppliers from China. The suppliers can provide OEM, private label, and white label production. Alibaba.com, global sources must be your primary channels to start. Or you might be looking for Indian suppliers, I would recommend you tradekey.com as well.
Alibaba.com
Globalsources.com
Tradekey.com
Except for OEM, private label, and white-label suppliers, Aliexpress is a great channel for dropshipping sellers and buyers to start a conversation and check out the purchases. There are many CMS platforms such as Shopify that have Aliexpress API integration by using plugins. So basically sellers can directly handle the product listing and checkout from these plugin platforms
Aliexpress.com
Last but not least, wholesale can have many options as long as you can find a brand product in your selling category. And also they are providing a reseller program, it's the wholesale opportunities. For example, Amazon.com is a great platform to find wholesale opportunities. And Expansys.com fits the stomach of consumer electronic product sellers.
Expansys.com
Amazon.com
I also take Alibaba.com for example, to show how to verify suppliers' quality. And I share how to ensure the product has the must-have certifications to export to the destination markets before asking for MOQ, sampling, etc.
1. Supplier Verification
Don't get me wrong on this topic, because you shouldn't just trust the supplier certifications given by Alibaba.com. But I believe this approach can definitely help you save a huge amount of time to find candidates and the right supplier.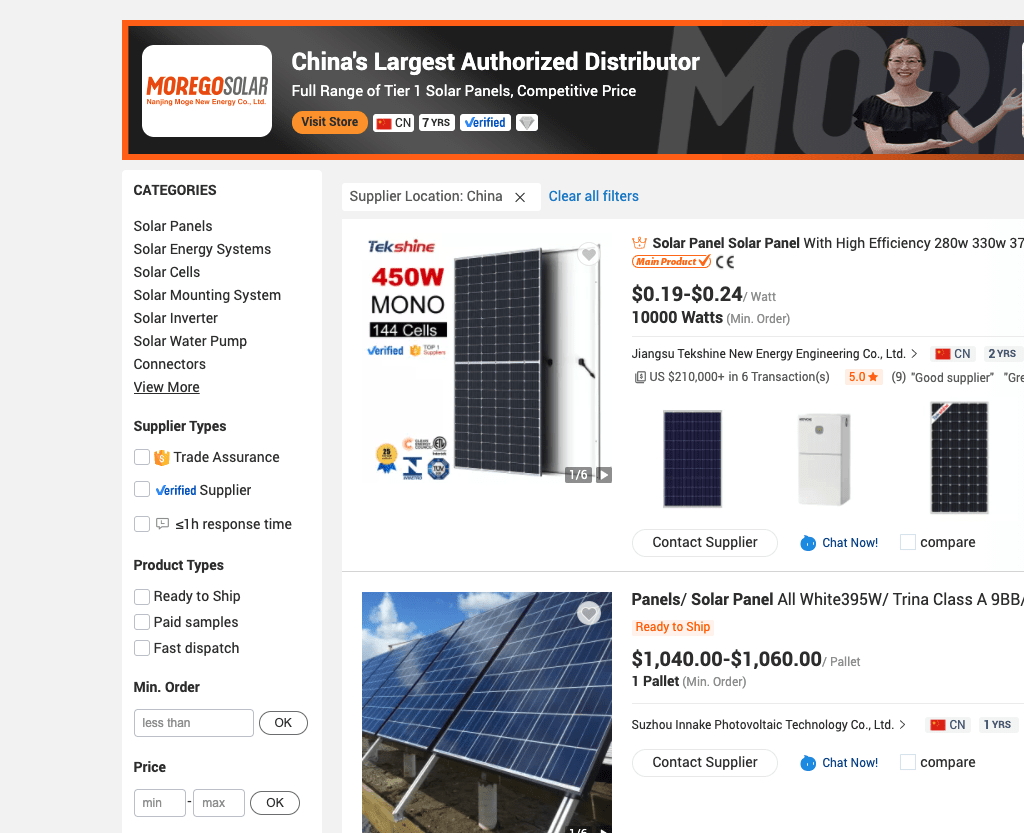 Trade Assurance:
Trade Assurance is a free service offered by Alibaba.com that's designed to help create trust between buyers and suppliers. It represents Alibaba.com buyers with 100% payment protection from their selected Trade Assurance suppliers. Although the product's shipping and delivery on time and guarantee, of course, are more important, it's better without payment protection. It works like PayPal.
Gold Supplier:
Gold Supplier is a membership for suppliers on Alibaba.com. Alibaba verifies Gold Suppliers who have passed authentication and verification inspection by Alibaba.com as well as a third-party verification company. All legal business licenses and contact persons are verified for those who have been A&V Checked. They are such as legal representative, business registration, taxation certification, etc. Also, Alibaba checks the supplier's company premises, in order to ensure the onsite operation is valid.
Verified Supplier:
Except for the A&V check and onsite check, Alibaba also verifies a supplier's company profile, production capabilities, products, and process controls. They have to be inspected, assessed, and verified by independent third-party institutions to assure reputable and consistent expertise on Alibaba.com.
2. Certifications
Each country regulates product import in different rules and terms. One of the most common things must be product certifications. Different products require different certifications of course, as you can imagine if you are importing the healthcare supplements. It definitely requires different, compared with consumable electronics. Here I take consumable electronics as the example
Federal Communications Commission (FCC)
Federal Communications Commission (FCC) certification is required in the United States for all electronic products that oscillate at 9 kHz or higher.
UL (Underwriters Laboratories)
UL certification is necessary for the United States and Canada if the product plugs directly into an AC outlet. Primarily the UL is concerned with the electrical safety of your product.
CSA (Canadian Standards Association)
CSA (Canadian Standards Association) is an alternative to UL certification and is valid in both Canada and the United States.
CE (Conformité Européenne) Marking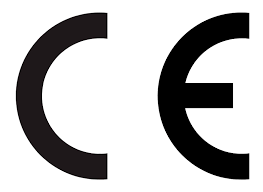 CE marking is required for the majority of products marketed in Europe. It is an abbreviation for the French phrase Conformité Européenne which translates to European Conformity. Originally called an EC Mark, this certification officially became known as a CE Marking in 1993. The CE marking on a product is a manufacturer's declaration that the product complies with the health, safety, and environmental requirements in Europe. It is quite similar to a combination of the UL and FCC certifications.
CEC (California Energy Commission)
If your product contains a battery charger and will be sold in the state of California, then it must meet the California Energy Commission (CEC) efficiency requirements. In particular, the AC Adapter must be certified to the DOE (Department of Energy) energy efficiency level VI.
RoHS certification
RoHS certification verifies that a product contains no lead or other harmful substances such as Cadmium and Mercury. It is necessary for products sold in the European Union and the state of California.
Since most products are sold in California and/or Europe, their requirements have become the de-facto standard for environmental regulation.
Start conversations with the suppliers and Ask for Quotes
Product merchandising is directly associated with a seller's profit and loss statement. It's because MOQ and landed cost would be impacting the profit margin and replenishment turnaround time. So below are the frequent questions you should ask in the conversation with supplier managers.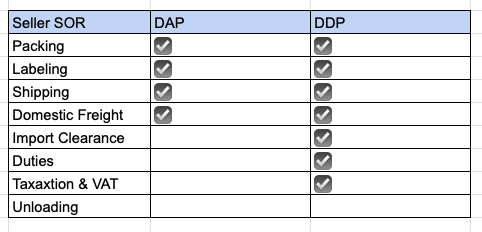 Do you have a minimum order quantity (MOQ)?

What's the unit pricing with each tier of MOQ?

Is it a Free on Board shipping (FOB Shipping) or FOB destination? Or is it DAP (Deliver at Place) or DDP (Deliver Duty Paid)?

Can you provide product samples prior to purchase?

How many days does it take to get from the supplier to the destination?

What is the average order turnaround time

Who pays the customs fees?

Then who pays for the replacement fees?

Who pays for the return fees?

What happens if a product/order doesn't arrive?
I hope you enjoy reading OEM, Private Label, White Label, or Dropshipping? Tips of Product Sourcing for the eCommerce Store. If you did, please support us by doing one of the things listed below, because it always helps out our channel.
Support my channel through PayPal (paypal.me/Easy2digital)
Subscribe to my channel and turn on the notification bell Easy2Digital Youtube channel.
Follow and like my page Easy2Digital Facebook page

Share the article to your social network with the hashtag #easy2digital

Buy products with Easy2Digital 10% OFF Discount code (Easy2DigitalNewBuyers2021)
You sign up for our weekly newsletter to receive Easy2Digital latest articles, videos, and discount code on Buyfromlo products and digital software
Subscribe to our monthly membership through Patreon to enjoy exclusive benefits (www.patreon.com/louisludigital)