Lingble Review: Tips to Select an Appropriate Cross Border eCommerce Webstore Solution
Shopify helps remove the complexity of online selling and ecommerce and empowers brands and independent merchants to sell to consumers around the world. But its capability has certain limits, and it made an exclusive partnership with Global-e, which is a listed company providing cross border eCommerce solutions. In this space, there are many options on the market. Lingble is one of choices.
Global-e acquired flow commerce to further increase its market share and capture more brands who are keen to capture more demands worldwide instead of only playing on the head market. In this space, top Cross Border technology options are increasing, and Lingble solution is a younger one but has great potential to compete with existing players.
So in this piece, I'll walk you through what Lingble is, and its pros and cons. By the end of this article, you can learn what you need to consider when choosing a cross-border technology
Lingble Review: What's Lingble Cross Border eCommerce Solution
Lingble is a one-stop eCommerce solution provider. It mainly helps brands and merchants with global sales and also it is dedicated to providing order-to-delivery capabilities through highly customized webshops and multi-channel connectivity.
Basically, whichever cross-border eCommerce solution providers that include globale, flow commerce, Zonos, Lingble are different from Shopify and marketplaces such as Amazon. For more details, please check out this article: Lingble vs Shopify vs Globale
Shopify vs Global-e vs Lingble? The Fact is Cross-border eCommerce Head Market vs Longtail Market
Lingble's primary office is located in Singapore, and one of the most attractive selling points in terms of its business operation model is remote work. Basically, Lingble's employees (formal or part-time) work at home in different corners of the world and sit in different timezone.
Lingble Founders
The Lingble CEO Mahoto Harada is a Japanese background entrepreneur and he is also the founder of Denimio, which is a webshop brand that specializes in reselling and distributing Japan-branded denim globally. He worked together with his close friend, the COO Alejandro Vargas. The two Carlson School of Management graduates teamed up and launched Lingble. Together, they're building and running Lingble, an e-commerce solution for companies that are keen to go and sell globally.
The founders aim to help companies to build and run an online global shop that helps to capture untapped demand worldwide. Also, the webshop can eliminate reliance on external platforms and control online distribution and pricing strategy.
And most important, it enables businesses to reach their consumers globally through their own, highly customized online shops. And consumers can buy the product at a reasonable price, wherever customers are located.
Series B Funding US$8.5 Million
In the mid of 2021, Lingble successfully gained series B funding of US$8.5 million. From the list of the new investors as you can see below, basically they are Japanese companies of origin. Then the profiles of the companies are very strong, such as listed companies, well-known crowdfunding platforms, private equity investment companies, etc.
Innovation Inc
SCSK
GII (Global Innovation Investment)
Makuake
Valuence Holdings
BLBG
findstar-group
Thus, it proves the success of Lingble's growth and achievements at this stage reflecting on the financial perspective regarding some vital aspects, such as customer acquisition cost/customer lifetime value performance, and EBITDA plus NPV forecast. The achievements solidify and boost the Japanese investors' confidence in the booming future of cross-border eCommerce space.
Lingble Review – Service Scope and Fee Structure
Scope of Service
The main scope of service Lingble provides to brands is building and operating a cross-border eCommerce webshop, or webstore for brands to gain untapped demands and drive sales. The webshop development, cross-border eCommerce web capability equipped and features added on are dedicated to helping brands go and sell products globally, seamlessly, and smoothly to any corner of the world.
Excerpts for the main service to access global markets, below are services that are broken down into more details
Go to your selected markets (Markets are selectable, that includes Japan) – commission-based
Support a defined domestic market – commission-based
Special channels of China market entry (Tmall Global, WeChat mini-program, etc)
Cross-border Shipping services
PPC services (Paid per click bidding type of ads, such as Google, Facebook, Criteo retargeting, etc)
Wireframing services (website design, shopping experiences)
Lingble analytic tool (Integrated with OMS, POS, digital ads platform, web analytic platform)
Dedicated front-end development resource
Web Accessibility Widget
White label live chat with your brand logo on the webshop/web store
Customer support
Fee Structures
In terms of the webstore development and setup, Lingble doesn't charge the brand any cost upfront. But there are still some fees you might need to notice before the deal. It's because it's helpful for you to calculate, and compare the investment market value and make the right decision on selecting the market and service scope with the right solution.
Standard Fees:
Monthly standard service fees
Implementation fees (It depends on the length of the mutual collaboration window)
Selected worldwide markets of commission scheme per transaction
Optional:
Defined domestic market of commission scheme per transaction
Special channels of China market entry monthly fee
Cross-border shipping fee
PPC serving fee
Customized wireframing service fee
Lingble analytics tool monthly fees
Web accessibility widget monthly fee
White label fee for the live chat with your brand logo on the webstore
Customer support
Last but not least, apart from the fees, there are some payment or cost you need to prepaid or top-up based on the market scope and the potential demand volume
Refundable deposit
Marketing budget
Lingble Review: eCommerce solution Pros and Advantages
As one of the cross-border eCommerce solution provider options, it has some common pros in this space with other providers such as flow commerce, Global-e, which is listed on the NASDAQ (Symbol: GLBE)
1. Webstore features start with "Multi" to facilitate brands to go and sell globally
Regardless of your product export or import limitation, or additional cost considerations for a specific country, Lingble can help you access any corner of the world. Lingble uses a webstore technology like salesforce commerce cloud to develop the site. The website is equipped with
Multi-pricing
Multi-lingual site language
The multi-lingual live chat
Multi-payment methods
Multi-POS integration
The multi-data compliance
per country product catalog
per country web URL (subfolder URL structure)
The per-country UI adjustment
So obviously you can have a localized webstore that fits the local experience and is able to integrate with local channels, show local currency pricing, and finally receive the local currency checkout. As a result, it's scalable to reach and drive sales from the untapped market demands in one hub.
2. Commission-based Scheme
For the core business value of driving untapped market demand worldwide, commission-based is a perfect collaboration model to explore new markets and share the new market entry risk with a platform like Lingble.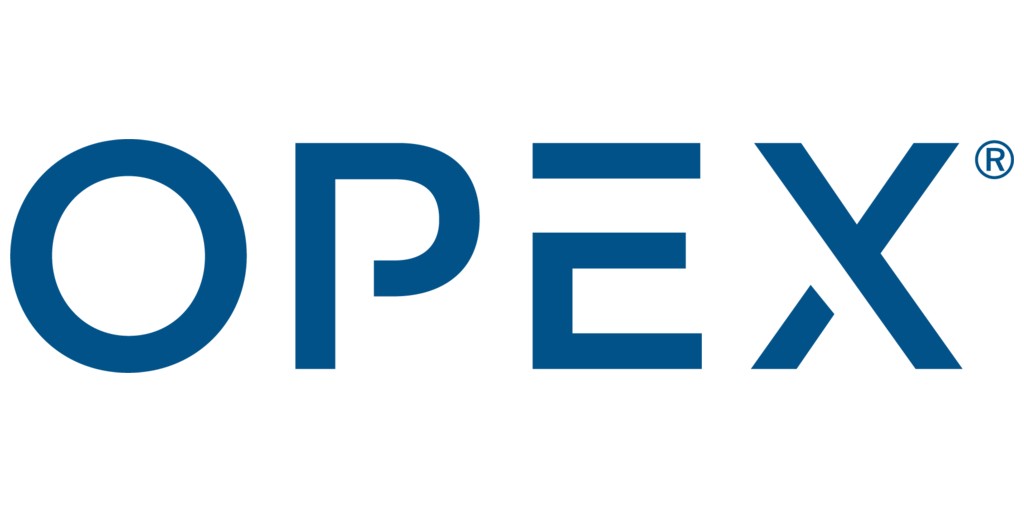 Basically, the brands don't need to invest in hiring manpower, and building things without experience and knowledge to enter a market. Also, it's not one or two markets. Instead, it's a list of market investments. Obviously, the commission-based model relieves the concerns of investment return.
Also, the commission percentage would go down year after year within the collaboration window. So in a way, the profit margin per transaction will go up year after year.
3. Lifestyle-related sectors and products
Lingble has 100+ lifestyle brands using the solution to explore 80+ markets worldwide. There are fashion clothing, bags, healthcare, and sport product categories.
There are some unique pros and advantages, compared to other cross border eCommerce solution providers
1. Japan and China market entry
Lingble has a very strong team and network in Japan. In a way, we can say Lingble DNA is from Japan, as the founder started the Denimio business first and then worked with his bro to launch Lingble. Denimio is also using the Lingble solution to explore worldwide markets. So if a business seeks a solution to resolve culture, language, policy, and marketing roadblocks when entering Japan and exploring business opportunities, Lingble must be the ideal one.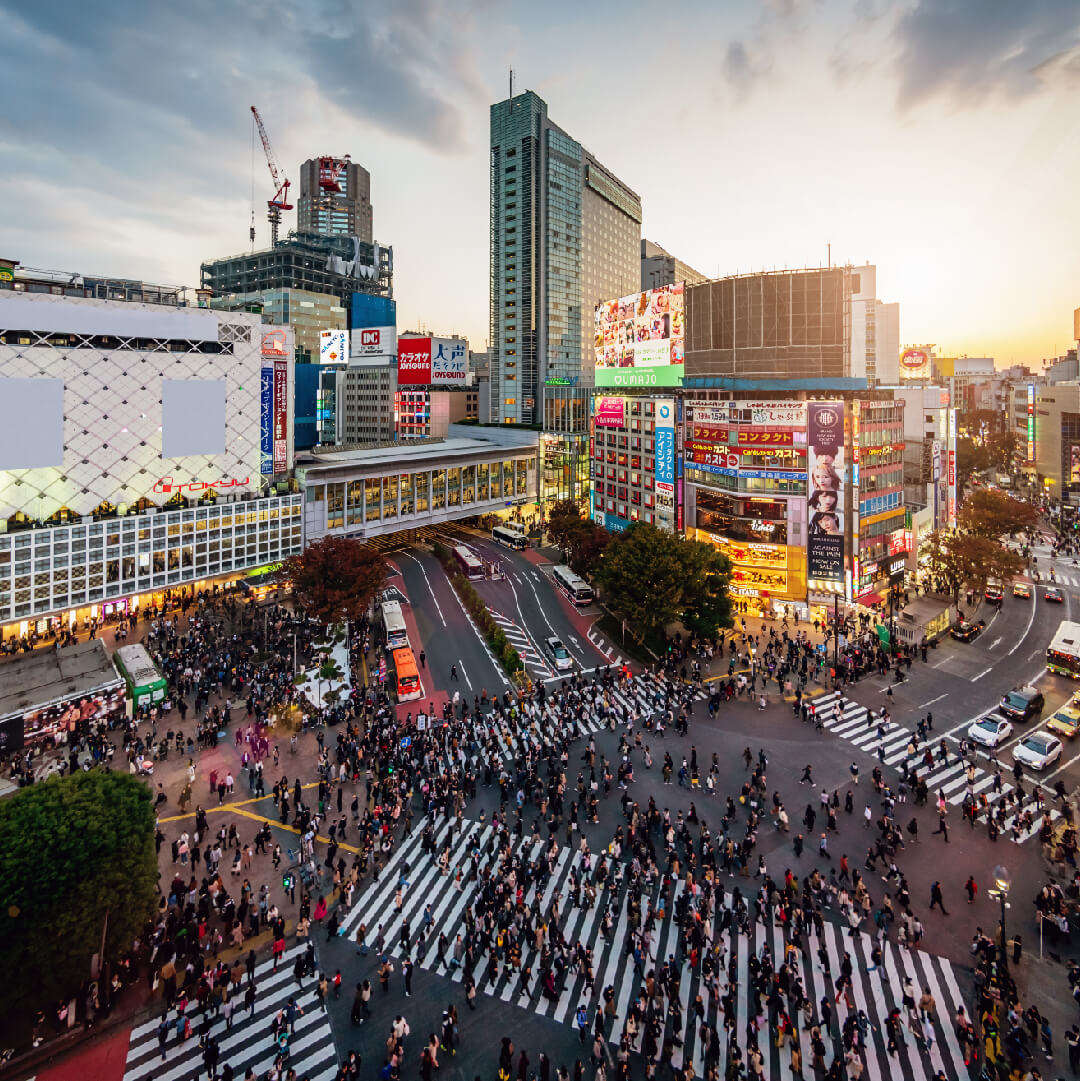 Meanwhile, Lingble has been in the Chinese market for a long while. The company has registered a business entity in China and also has ICP to facilitate brands entering China through Lingble. One of the special channels is WeChat mini program. Basically, it integrates your cross-border eCommerce webshop with the WeChat ecosystem. It enables a better shopping experience in the Wechat environment and offers seamless marketing and order management.
Last but not least, the Tmall global search SERP can also show in the Tmall and Taobao domestic SERP (Sooner or later, the two apps Tmall and Taobao would merge together as well). It's definitely a great service for brands to reach out to target audiences in China who like to shop for overseas products through Lingble.
2. Marketing Consultancy
Lingble provides PPC services, but even if you are not buying in, Lingble also provides you with marketing recommendations to optimize better the web store performance. It's understandable because Lingble earns profit along with the brand driving much GMV.
Also, if a brand doesn't have an agency helping with the marketing execution, Lingble is keen to help research, screen, and recommend the agencies to the brand. In the collaboration process, Lingble would help the brand coordinate communication as well
3. Multilingual Customer Support
The remote work strategy is one of the most outstanding and successful ones in Lingble, as they can hire talents from any corner of the world. It makes it possible to have multilingual talents 24/7 online without language communication and timezone limits. It also makes Lingble beat other competitors. Now they already can provide English, Thai, Russian, Japanese, Korean, Simplified Chinese, Traditional Chinese, Spanish, Indonesian, and Italian.
Customer care is critical in cross-border eCommerce, no matter on Q&A for sales and marketing purposes, or any order shipping, refund, or chargeback handling. The customer care team is playing a key role in the whole work cycle.
4. Client Satisfaction-driven
Lingble particularly cares about every client, and they call them the partner instead of the client in fact. It might be thanks to Japanese culture and the company is still at a very early stage of the business cycle. So, client satisfaction and renewal rate to them are critical. In particular, renewal rate and recurring revenue are key metrics to evaluate the company value if Lingble aims to raise series C, D funds, and then list them in the stock market. So to please and support the partner is a regular task Lingble sticks to every day.
Lingble Review: Things you need to consider cautiously
Every coin has two sides, every sword has two edges as well. There are some cons or things to be improved FYI and you might find them when using their services.
1. Commission-based scheme for head markets
This is a common con of all cross-border eCommerce solution providers. It's because the original purpose of this solution is to explore new markets and capture the untapped demand. It's a kind of longtail market demand at the beginning, although the total GMV from all longtail markets is not a small number.
But if your brand already did well in the USA and the GMV takes up 80% of the total GMV from all markets, commission-based (always-on being along with this variable cost) would be a side-effect. A side-effect is biting sales' profit margin all the time, and it becomes a brand's bottleneck to be scalable in a cross-border eCommerce business.
Thus, it's necessary at the early stage to select the market scope and plan a collaboration window. If any markets have become a head market, it totally makes sense to switch to a standalone webstore by using the other web store solution, such as Shopify like your domestic one.
2. Technology Limit and Ceiling
Lingble in a way is using the third-party web store framework and ecosystem resources to build web stores for brands, such as Salesforce commerce cloud, and Magento. Lingble has a solution buy power dealing with this 3rd party solution as it has many partners, like a media agency having media buy power. However, the Lingble solution in a way is controlled by this tech solution provider essentially, no matter the capability or serving cost.
Lingble is more like running an agency model. The webstore might be on and off and have bugs and Lingble would rely on an in-house tech team to resolve the bugs for each partner
3. Cross-border Shipping
Cross-border shipping is an optional service in the Lingble solution. Unlike Global-e which has its own logistics and fulfillment resources, Lingble is more reliant on the 3PL or the regular carriers directly such as UPS, DHL, EMS, and FedEx.
Also, Lingble shipping fees charge a percentage out of order value per transaction, such as 15%. So here is a thing if the order value is pretty high, a brand might save dollars to ship themselves rather than shipping through Lingble. On the other hand, if the order value is pretty low, Lingble might not be okay with providing the shipping service to a brand. It's because of losing money.
Lingble needs to make sure the product size (length x width x height) and weight are the same as aligned in the agreement if shipping through Lingble. Any changes might need some changes to the fees. Thus, it's not flexible in the end.
Last but not least, a brand needs to additionally align with Lingble on the order refund or chargeback. Basically, the liability is on the brand side unless having some additional fees paid in advance.
4. Web Launch and Responsive Time
Depending on the market scope and the complexity of the webstore features, generally, Lingble needs a longer timeframe to launch a new webstore and update the features, unless there are some special cases. In fact, this timeframe can either be okay or not okay, it really depends on the brand's longtail market strategy. But compared to Shopify or another solution provider, the time indeed is slower.
5. Entry Level of China Go-to-market Service

China's online business compliance is getting much stricter on channel account creation, and identity verification. For example, if you expect to enjoy Baidu organic traffic resources like you enjoy Google worldwide, you need to submit your business registration doc and ICP record to Baidu. Lingble might not be able to help all partners by using Lingble ones, although Lingble is a registered legal entity in China.
It's not only for Baidu but also basically all platforms that request the docs such as Redbook, Douyin, WeChat, etc, regardless of the type of store you run on these platforms.
Thus, this is about your expectations. If you realize what it is, it's totally fine. It's because the bottom line is to run paid advertising and partnership in China to drive traffic and sales.
However, if your expectation is relying on organic resources in China through Lingble, it might not be an efficient and feasible way unless you might invest in the legal entity registration for your brand. If so, it might lose the meaning of collaborative conversation in the 1st place where you started.
Tips for Brands to consider and choose a cross border eCommerce webstore solution provider
When you are interested in learning more about untapped market demand and preparing for the next steps, these 5 points should be on your checklist:
1. Product-wise
As you might notice, basically all cross-border eCommerce solution providers' top 3 industries are lifestyle (luxury/fast-fashion clothing, shoes, pants, etc), consumer electronics, and sports. The reason is these types of product categories are comparably required standard export/import product certification and easy to ship. It's lighter and easier to scalably capture demands worldwide.
The core value of the cross-border eCommerce solution compared to a SaaS platform for a standalone market is fishing anywhere. As long as there are demands from any market, it's okay to go. This is the purpose of running a global cross-border eCommerce webstore. In a way, the total GMV from all new and longtail markets might be a big number.
Regardless of the market demand or product design/function first, it's better to investigate if your product import and export policy to different markets would be similar to the set you are using. On the other hand, many specific certifications being required by different countries might increase the difficulty.
Also, whether your product packaging and size or weight is very easy to ship to all rest of the markets. If so, this is a potential product SKU to roll out on a cross-border eCommerce webstore.
2. Market scope-wise
As a brand and eCommerce gatekeeper, the market scope is a basic plan. You must have a list of markets that are broken down into two segments before choosing a cross-border eCommerce platform. Primary markets (head markets) and the potential longtail markets. For more details, please check out this article.
Shopify vs Global-e vs Lingble? The Fact is Cross-border eCommerce Head Market vs Longtail Market
It would be a key step to select markets when negotiating with a cross-border eCommerce solution provider. You need to have a strategic calculation and select the markets accordingly. It's not only for testing new markets and driving sales but also it's also related to the pricing strategy and collaboration length.
3. Pricing-wise
That would be the other key step you need to prepare well. It's not only because it's dealing with different costs from selling to different countries. But also, some new and longtail markets might already have the brand reseller and distributor. So apart from the market-wise segment, it's necessary to have a selling strategy by market. For more details, please check out this article
Tips and Tricks to Set Product Pricing on the Cross Border eCommerce Webstore
4. Marketing-wise
Capturing the untapped demand is the original purpose, so calculating and forecasting the marketing budget for a low-funnel strategy is indispensable. Investing marketing budget is a must, but the key point is regarding ACoS or ROAS. Particularly it's necessary for those markets to rely on D2C instead of being through the distributor model.
For more details, please check out this series:
https://www.easy2digital.com/topics/ecommerce/
5. Commission-based Collaboration length
Finding the next head market and deploying the standalone webstore is one of the most valuable things in working with a cross-border eCommerce solution provider. It would not be a problem if your longtail markets might not be able to grow up, however, once a longtail market is becoming a head market, it needs to consider if the pay-as-you-go model going forward is the best optimal option or not. So you might need to carefully strategize the commission-based collaboration time length which reflects on the contract. It's because the pay-as-you-go model basically is eating your profit margin which would become a barrier to being scalable. Unless your business might have convincing rationales to offset that cost along with more sales coming in.
Wrap Up
Each coin has two sides, and each sword has two edges. Nothing is perfect, but it's vital to understand the pros and cons to make the appropriate decision.
I hope you enjoy reading Lingble Review: Tips to select an appropriate Cross-Border eCommerce Webstore Solution. If you did, please support us by doing one of the things listed below, because it always helps out our channel.
Support and donate to our channel through PayPal (paypal.me/Easy2digital)
Subscribe to my channel and turn on the notification bell Easy2Digital Youtube channel.
Follow and like my page Easy2Digital Facebook page
Share the article on your social network with the hashtag #easy2digital
Buy products with Easy2Digital 10% OFF Discount code (Easy2DigitalNewBuyers2021)
You sign up for our weekly newsletter to receive Easy2Digital latest articles, videos, and discount codes