As a frequent business or leisure flyer, I'm sure you should know more or less or even be familiar with different airline clubs, airline alliances, and credit card options which are from the place you're living in, to earn/collect miles for free flight ticket redemption. However, if you are a businessman, or a Chinese learning enthusiast, or any role else who do need to build up a relationship network with Chinese and live/work in China, learning their latest common ways must be helpful for you to earn something valuable, and communicate/engage well with Chinese people. Thus, below I am gonna introduce the latest 5 common ways in China. Let's go!
(The list below is in random order)
Asiamiles is a reward program/frequent flyer program and its parent company is Cathay Pacific which headquarter locates in Hong Kong.
Asiamiles must be the easiest way for a beginner because Asiamiles associates with massive banks to issue diverse credit cards, collaborates with e-commerce platforms, etc in China, where consumers can earn miles when you shop, dine and buy financial products, etc in China. Furthermore, ROI of mile earning is high as well because few cards, for example, to pay a certain amount one-off in Taobao by using China Citic bank platinum credit card, every holder from each transaction can offer 2.5RMB:1mile. I would regard it as part of passive income, as I have to spend every day.
Relatively the disadvantage of Asiamiles has less domestic airline options, as you can see from the below chart. So, probably it's more proper for outbound flights.
China Citic Bank airline caters to many airline-associated credits cards such ass with China airline, Southern airline, etc well-known domestic airlines. This means a cardholder can earn miles when shopping, dining, buying financial products, etc. Take China Citic bank worldwide card, for example, 8 RMB spent can be earned 1 mile.
CGB credit card corporates with Air China, Eastern China Airline, and Southern China Airline to issue the credit card respectively. The advantage of mile earning by using a CGB credit card is double credit when shopping, dining oversea in affiliated partnership merchants. Although 14 RMB : 1 mile is relatively lower than credit cards issued by Bank of China, China Citic Bank, this card is preferred by frequent oversea travelers.
China merchant bank should be one of the earliest consumer bank catering miles collection eco-system for their credit cardholders. 18 RMB : 1 mile is very low than other cards, however in terms of credit card application in China, its entrance standard is very low so that the amount of cardholders who like to earn miles is very big and it's easier for beginners to experience free flight ticket redemption.
Airline Frequent Flyer Program
Air China, China Southern Airlines, China Eastern Airline and Hainan Airlines are the top 4 popular airlines of domestic flights.
China Southern Fly Pearl Club
Phoenix Miles Club by Air China
Eastern Miles Club by China Eastern Airline
Fortune Wings Club by Hainan Airline
Cost per mile depends on flight class (ticket pricing) and flight route (total miles) etc, the calculation formula is flight ticket pricing divided by flight route total miles (Pricing/Miles = cost per mile). If I take the flight route Beijing – Guangzhou for an example. China Eastern Airline is the lowest, which is 0.881 RMB : 1 Mile. The most expensive is China Southern Airline: 1.211 RMB: 1 Mile. Generally, the pro of this club is very proper for business trips that expenditure can be claimed fully in the company. However, the cons per is the airline options of miles redemption are very limited, although Air China Club miles can be used on Star Alliance flight redemption, China Eastern Club miles can be used on Sky Team flight redemption.
1) Star Alliance (Partner with Skyscanner Ctrip in China)
Star Alliance partner with Shenzhen Airline and Air China, so most oversea travelers who often buy Shenzhen or Air China airline, prefer Star Alliance to redeem miles. 
2) Sky Team
China Airline, China Eastern, and XIAMEN Air are one of the members of Sky Team Alliance. Also, it's also popular in Vietnam, Indonesia, and Korea.
3) One World

Cathay Pacific, Japan Airlines, Malaysia Airlines and SriLanKan Airlines, however this alliance is not popular in China but famous in Hong Kong and Macau.
In China, if you don't have Wechat or Alipay, it must be inconvenient or even nothing can do to shop no matter online or offline in outlets. So basically Chinese is using Wechat Pay or Ali Pay to earn additional miles plus the miles from the bank credit card itself. For example, if people use Ali Pay bundling with specific credit cards to shop in Single Day on Tmall or Taobao, basically the shoppers can earn 5 ~ 6 times more miles than regular period miles presented only by the credit card issuers.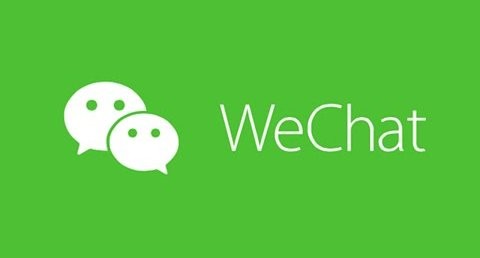 Please follow our Youtube channel, Facebook & Twitter pages for more information