Two years ago, DJI Osmo Pocket camera that has a slim body with powerful camera performance and friendly Vlogging design, did impress lots of users and capture tons of customers' hearts. Two years later, in November 2020, DJI launched DJI Pocket 2. A rebranded, revamped, and upgraded version of its predecessor, packed with new features and intelligent functions. should you consider replacing your original Osmo Pocket with this new kid on the block? Find out in our comparison review.
Design
At first glance, the new model looks very similar to its predecessor, thanks to its simple design comprising a vertical handle with a camera and three-axis gimbal on top. The Osmo Pocket weighs just 116g, while the Pocket 2 is just 1g heavier at 117g. Both are lightweight and slip easily into the pocket at 12cm in length. The biggest design change is the lower portion of the handle, which can be removed and replaced with a range of optional accessories, sold separately.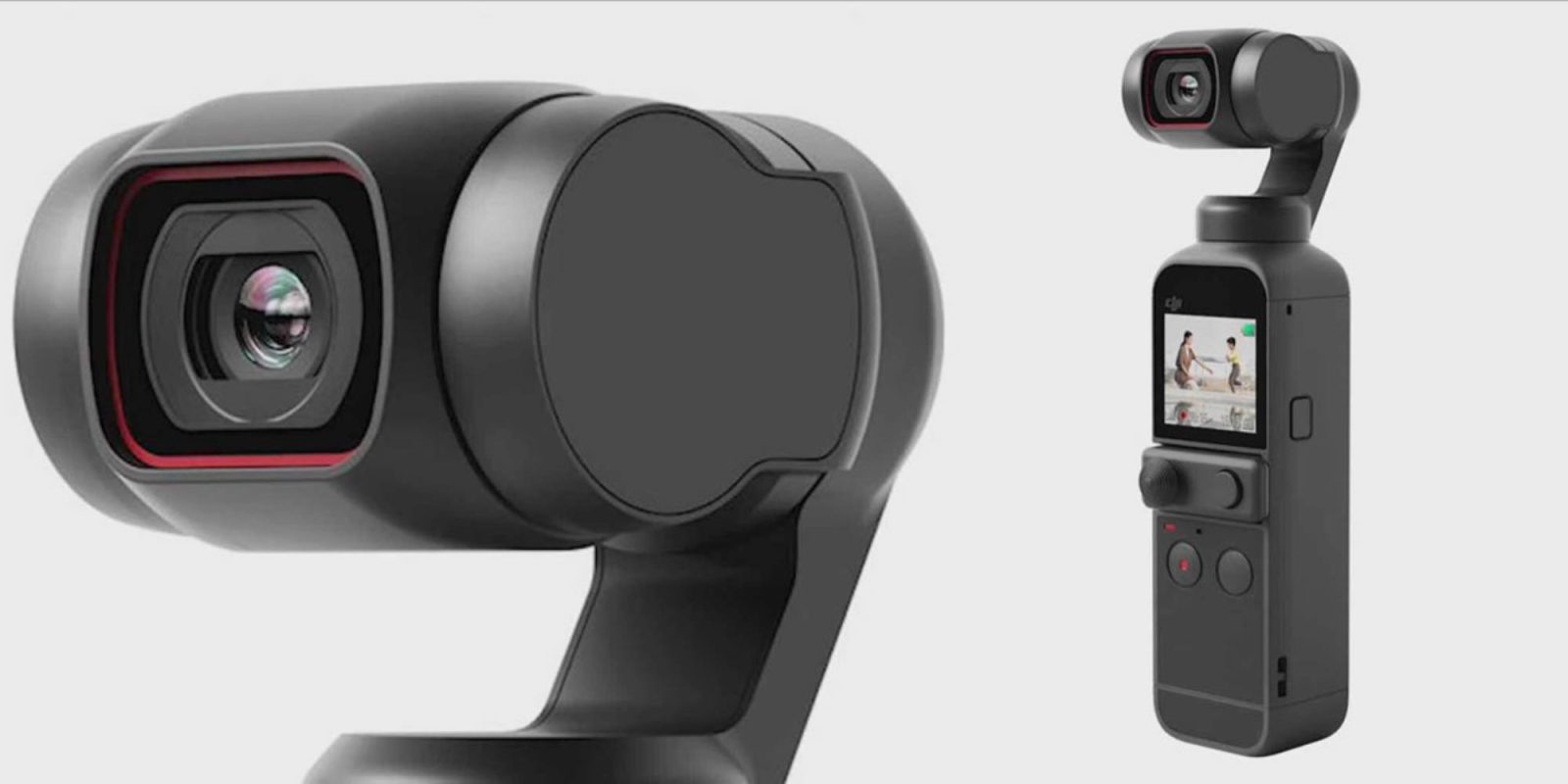 Both devices are kitted with a three-axis gimbal for stable video without sacrificing their portable designs. There isn't a lot of difference between the two DJI generations when it comes to design. Both cameras are compact and lightweight, but the Pocket 2 comes out on top thanks to its larger sensor.
Winner: Tied
Camera
The very first change is, the Pocket 2 comes with a larger sensor and a wider lens. The CMOS sensor of the Pocket 2 is larger, at 1/2.3in compared to 1/1.7in for the Osmo Pocket, As for the lens, the Pocket 2 has a 93° FOV, 20mm focal length – ideal for making cinematic vlogs and videos – and an aperture of f1/8 for low-light shooting. In comparison, the Osmo Pocket has an 80° FOV, f/2.0 aperture, and a format equivalent 26mm focal length.
The image resolution is up massively from 12 to 64 megapixels. This is the highest-resolution currently available on the market for this camera size. This enables 8x lossless zoom, meaning the image can be cropped to effectively zoom in eight times while still producing 1080 Full HD video.
Maximum image quality without zooming in is 4K at 60 frames per second, which is the same as the Osmo Pocket, but the new Pocket 2 will benefit from an HDR video option that DJI says is coming to the camera via a software update at a later date. 
Winner: DJI Pocket 2
Audio
Another big change is with audio capabilities. The new model has four microphones, up from two on the Osmo Pocket, and the software adjusts the audio based on which direction the camera is facing. It also automatically narrows the sound field when zooming in. This should help reduce background noise coming from sources that are out of frame.
As you know if you were a content creator, there are few things more frustrating than capturing quality footage, only to be let down by the audio. Whether that's noise interference, such as gusting winds or passing traffic, or perhaps your subject's interview has come out too quiet. Thankfully, Pocket 2 has undergone an upgrade to address such issues
Winner: DJI Pocket 2
Automatic Focus Performance
The Pocket 2 has also seen some updates to its focus system as well as the inclusion of a new pre-programmed shooting mode.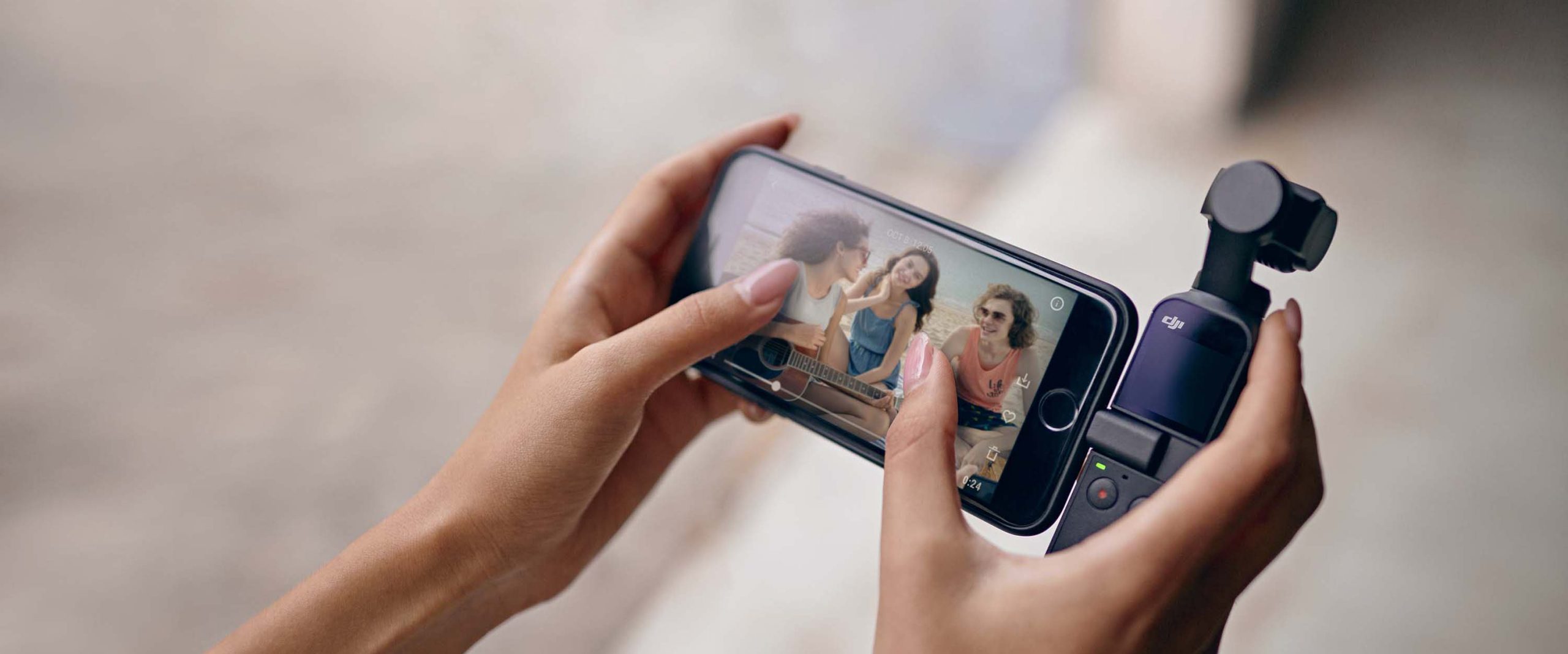 The Hybrid 2.0 AF blend of phase and contrast detection means that the Pocket 2 can lock onto and track moving subjects faster, and more accurately, than the Osmo Pocket.
Both the Pocket 2 and the Osmo Pocket take advantage of Pro Mode for advanced camera settings, ActiveTrack to keep your subject in the frame, three time-lapse options, panorama, and story mode for easy access to presets. Pocket 2 also includes a live streaming mode for sending footage directly to Facebook, YouTube, or RTMP.
Again, the Pocket 2's offerings are similar to the Osmo Pocket, but the addition of faster, more accurate autofocus and a live streaming tool makes the Pocket 2 our winner when it comes to additional features.
Winner: DJI Pocket 2
Battery
The battery of the Pocket 2 is the same 875 mAh capacity as with the two-year-old Osmo Pocket, promising the same 140 minutes of use time per charge, and a 73-minute charge time from empty to full.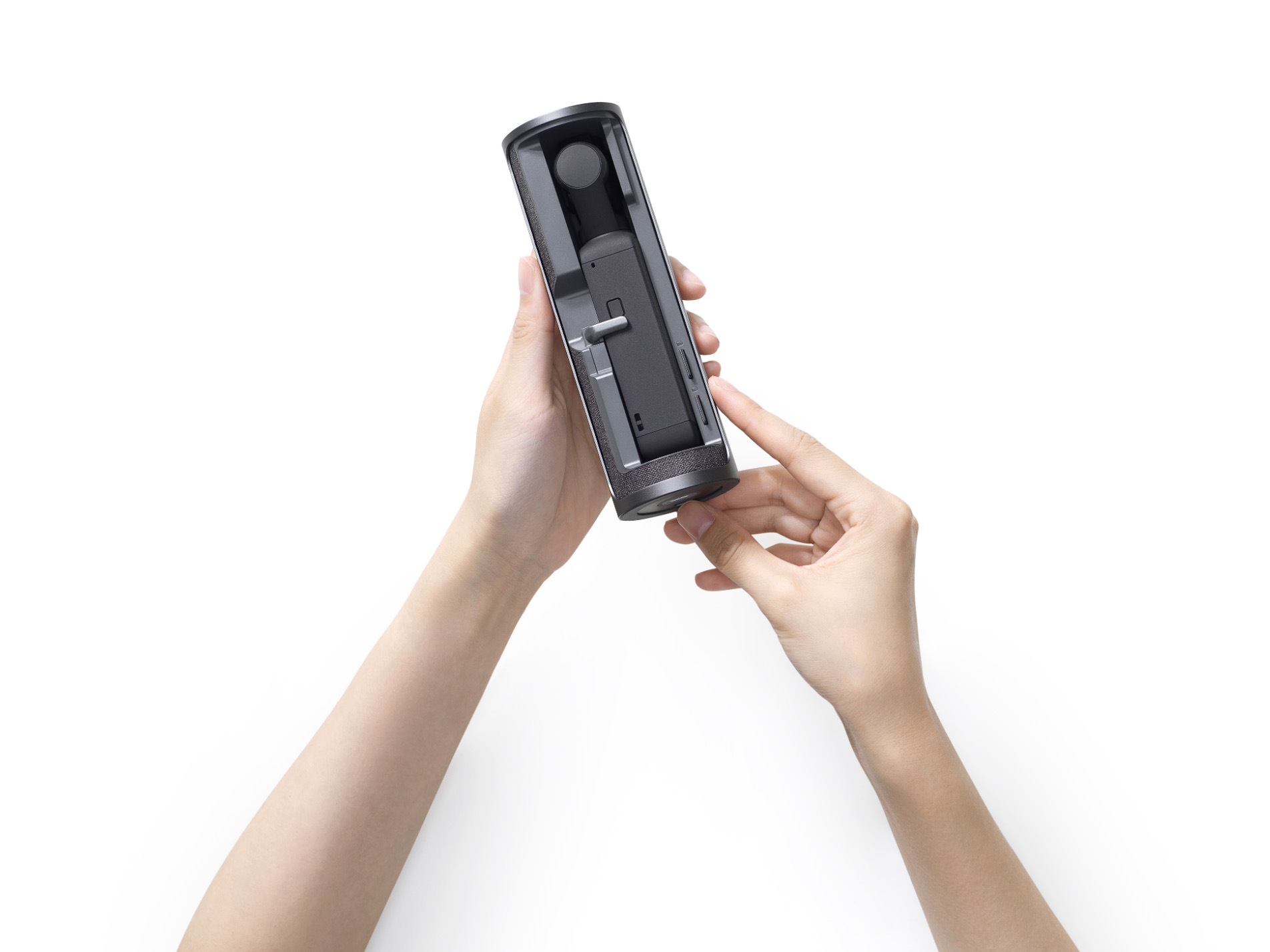 Winner: Tied
Price
The new model is $349 price, which is US$20 less than Osmo Pocket and goes on sale on November 1. DJI Pocket 2 is also offering a $499 kit that comes with the Pocket 2 plus a tripod, external microphone, handle, and an extra lens, in a bid to show-off the modular design.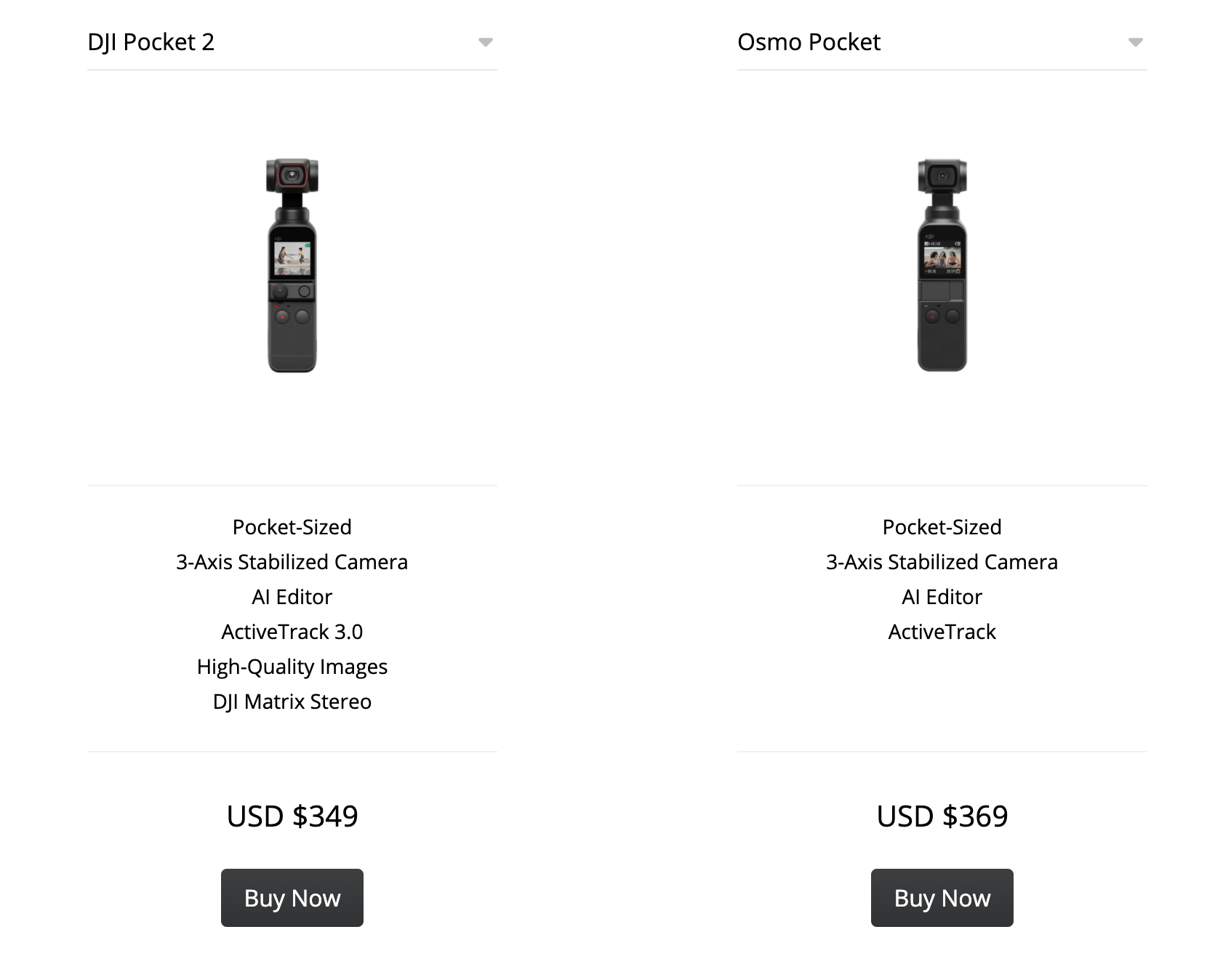 Winner: DJI Pocket 2
I hope you enjoy reading DJI Pocket 2 vs Osmo Pocket, What's the difference, and find it helpful. if you did, please support us by doing one of the things listed below, because it always helps out our channel.
Support my channel through PayPal (paypal.me/Easy2digital)
Subscribe to my channel and turn on the notification bell Easy2Digital Youtube channel.
Follow and like my page Easy2Digital Facebook page

Share the article to your social network with the hashtag #easy2digital

Buy products with Easy2Digital 10% OFF Discount code (Easy2DigitalNewBuyers2021)
You sign up for our weekly newsletter to receive Easy2Digital latest articles, videos, and discount code on Buyfromlo products and digital software
Subscribe to our monthly membership through Patreon to enjoy exclusive benefits (www.patreon.com/louisludigital)
If you are interested in more deep-dive learning the 3 pros and cons of Osmo Pocket, which DJI Pocket 2 has further improved, please check out this article and video
3 Pros & Cons Review of DJI Osmo Pocket Video Capacity
Discount code: Easy2DigitalNewBuyers2020