Six Misunderstandings About Wechat
Many oversea companies seem still lack of knowledge to make the most of powerful coms platform – Wechat to connect with Chinese TA and monetise the content and recruited Wechat fans through proper communication strategy and approaches, although most of them are excited in F8 new releases 2017 and only roll out FB social mindset and understanding to Wechat to target no matter China mainland or cross boarder audience. I will say it might be similar, but in fact execution on the ground doesn't work off.
So I come up with a thought to write this article and aim to figure out 6 misunderstandings on the market, and hopefully it can help you in China and out of China, who will do or have already been selling service or products to Chinese consumers, correctly know Wechat opportunities.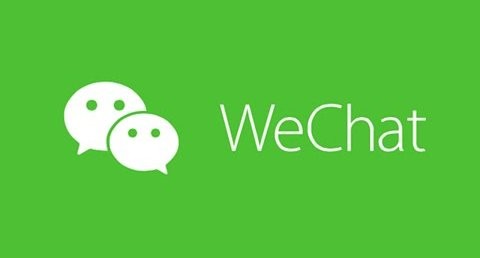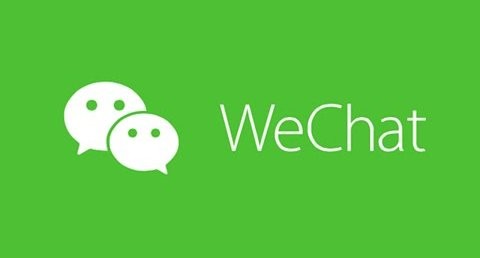 It might have some voice out there it's time to leave the China market, particularly for global manufacturers. It's due to very heavy China business tax and much cheaper labor, materials cost in other SEA. But I am inclined to believe that sale figures from China trading and Tmall eCommerce, etc can demonstrate the reality and direct us to the next step and the trend in months to come are still positive. China market still plays a more important role in global economics, and also as Chinese people, outbound consumption such as overseas travel, insurance, property purchase, investment, etc are continuously booming, business revenue from both of Chinese mainland and cross border continue to act like a skyrocket.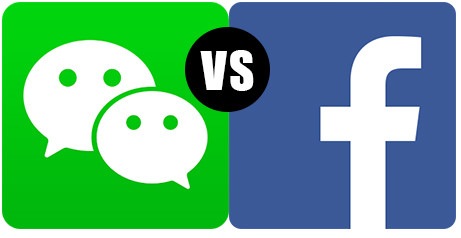 WeChat and Weixin
Unfortunately, many overseas companies seem still to lack of knowledge to make the most powerful platform. There're huge differences between WeChat and Weixin, rather than the mere difference in translation. But they might get confused about the difference between Weixin and Wechat. It's because they think Wechat is just a light version of Weixin, and it lacks many features. So misunderstanding seems understandable.
Generally, they know it's to use Wechat to connect with Chinese TA, monetize the content, and recruited WeChat fans. Although most of them are excited about F8 new releases in 2017. But they are keen on FB's social mindset and just rolling out the approach to Wechat to target no matter China's mainland or cross-border audience. I will say it might be similar, but in fact, execution on the ground doesn't work off.
So I come up with a thought to write this article and aim to figure out 6 myths and misunderstandings on the market. By the end of this article, it can help you who might do or have already been selling services or products to Chinese consumers, correctly know Wechat opportunities.
ONLY Chinese citizens can activate WeChat personal wallet?

NO
You can pay for the meals in the restaurant by using the wallet QR code close to the merchant scanner. Or you can pay back the money to friends after a meal. This is very common in China nowadays. There is a saying if you don't have cash in China, Wechat can help you out. If you don't have a wallet, you might come across many roadblocks.
Foreigners are thrilled and surprised by well nurtured and educated user behavior. However, they can't find a wallet when they want to try the experience from Wechat downloaded out of China country. We call this is Wechat version. Basically, the one Chinese use called the Weixin version is only available within China currently.
If you had come across the issue, one straight and quick way is to ask your Chinese Wechat friend to send you a red pocket. After you open the pocket, the Wechat interface has a pop-up window requesting you to fill in credit card and passport information to bundle Wechat payment. Then you can start your easy and friendly payment life.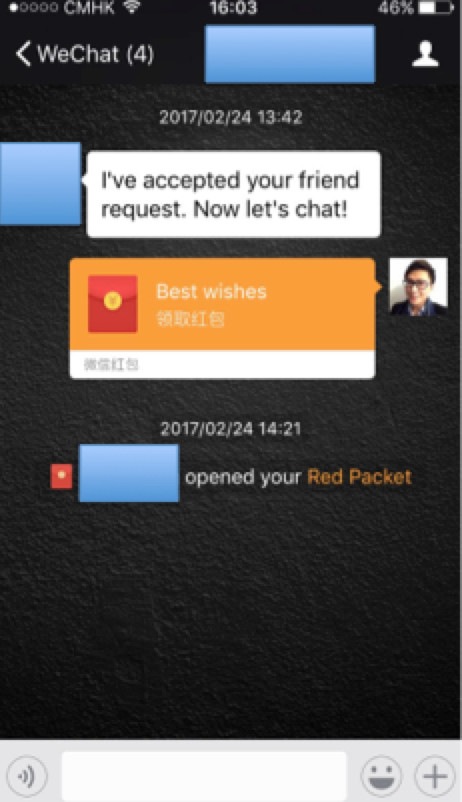 The other way is to create a real-name verified mobile number. When you use the verified mobile phone number to sign up for the new ID, it has the wallet function by default.
ONLY having a Chinese business registration company can create a verified Wechat service account?

NO
Due to China's business scale or company business tax consideration, many foreign SME companies might have only Hong Kong business registration instead of China one. And using an overseas or HK BR might have lots of functional limitations in the Wechat operation level, such as advertising, content blast, API, etc.
So if you were in this situation, you might have to create a Wechat account via an agent. However, please be careful because the agent might use one mainland China company BR to help you create a service account.
I'm not saying this is not reliable. But you need to pay attention to the mainland company business scope in BR if it has included your business nature or not. Otherwise, you might have invested money but your account is not permitted to activate many Wechat functions., Or you might pay higher transaction serving fees when your Wechat has been applied to use Wechat payment.
The ONLY difference between Wechat subscribed and the service account is the limited content feed amount?

NO
I do agree that what type of WeChat account you should create and make the most of is supposed based on business digital channel and communication strategy. However, I bet on many SME companies even don't know the difference between subscribed and service account. Probably they might clearly know the subscribed account is permitted to feed a message to fans every day. Meanwhile, the service account is only permitted to blast and feed to fans' conversation interface only once a week and at most 4 times a month.
Except for it just above, in fact, there're 5 key differences in terms of given functions.
Placement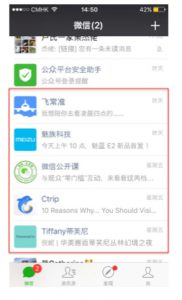 A post feed from a service account just above a screenshot comes up individually on the Wechat message interface. It has a red point on the right top of the icon to notify fans when it comes up a new blast.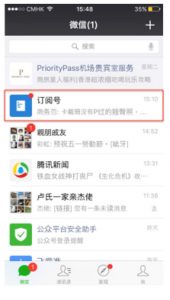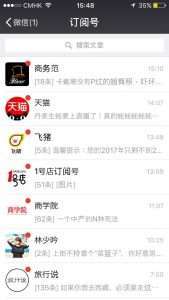 On the other hand, a subscribed account's new daily feed can be only placed under a default group. WeChat users have to open the group to check out all-new feeds from different accounts on the same page. Thus the user experience might be affected by a long journey.
Notification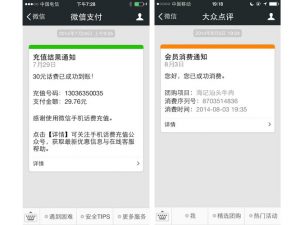 You can enable your service account to send users message notifications on Wechat. It's after users complete payment and receive payment info or even an e-Invoice. You log in to your membership account, book the hotel room, flight ticket, etc. However, currently, the subscribed account doesn't have this function. If your backend big data mining, 1st party data library, and CRM are critical, a Wechat service account is your primary option.
Mobile Content Page Module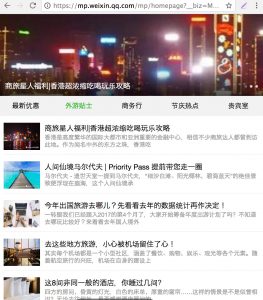 For your weekly article feed blasting, the service account provides you a mobile page template. It's to collect and categorize all your existing articles to show your TA on a mobile page. It looks like a blog.
Except it's an easy and friendly way to communicate with TA for brand awareness and nurture. It's also a way to increase Wechat fans and service account traffic via Wechat SEO. We call Wechat SMO here.
Users not only can search for information, content, brand accounts from the Wechat engine. But also they can search just above information from Sogou. It is the 3rd engine in China and is under the Tencent group now.
The subscribed account might have the quantity advantage in terms of TA communication and SMO., However, the service account can deliver higher quality in terms of SMO articles indexing and user experiences.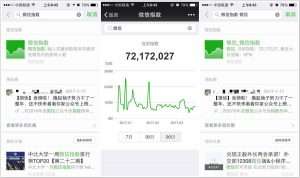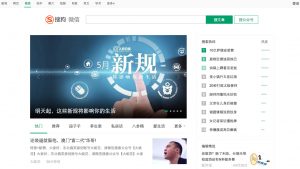 Content management
You can claim your weekly newsfeed blasting is the original version. You own the copyright in the service account, which you can't do in the subscribed account. This approach further benefits your SMO execution and makes articles indexed higher ranking efficiently.
Also, the service account allows you to manage all your fans' comments in Wechat articles. For example, you can only approve the positive ones or approve all but reply with optimized keywords to enhance user interaction and SMO performance.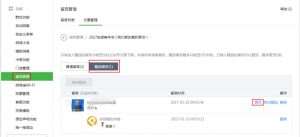 Advanced API
No matter the API token and advanced capability, the service account is better than subscribed account. If you like to work with a 3rd party developer and operation platform to manage fans' profile, life-value, etc, activate the interactive game, implement advanced CRM functions, I'll suggest you think of a service account primarily.
ONLY service account owner can create Wechat payment?

NO
As a merchant no matter you are in China, HK, or overseas, you can apply for merchant Wechat payment.
(This is an overseas page sample for your reference, you can contact Wechat payment global service team for more details)
https://pay.weixin.qq.com/index.php/public/wechatpay
In this way, you might not have to create a Wechat service account, while it's allowed to receive payment from Wechat users. Few overseas countries have been popular already such as Japan, Korea, etc to appeal to Chinese travelers, you might often see the Wechat payment icon in pharmacies, supermarkets, restaurants, etc out there.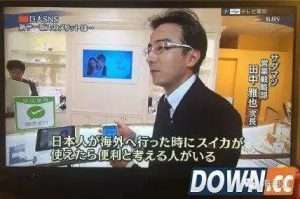 There're some special cases that verified subscribed accounts can have Wechat payments such as Bank, insurance, airline, etc. But basically, it's only open to service account owners.
ONLY Advertising content matters in ad censorship?

NO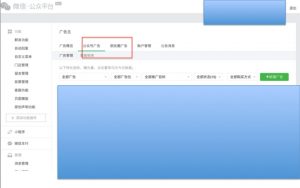 Porn, illegal information, damaging society, and community content, etc is not allowed in both Wechat moment advertising and public account ads network. But also moment ads are more strict and it also deals with your business registration scope. As I mentioned, please be careful when you create an account.
Wechat auto-reply functions can be carried out ONLY by the Wechat robot?

NO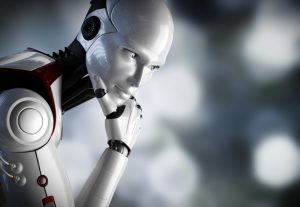 Wechat robot set-up needs many sources like it needs to work with the developer platform, sufficient information and time for robots to learn, robots performance optimization, etc. If you ask me, I'll suggest implementing robots rather than auto-reply, although set up cost might be higher, particularly for those company have high daily traffic volume on FAQ.
However, before you make a decision, you could firstly set up Wechat keywords auto-reply to know more insight from WeChat users. The methodology is similar to keyword search in search engines. Setting up a list of keywords under different message reply groups. When users type in related keywords as the questions in the account, a message reply will be automatically executed. Also, message format can be varied, text, text + image, voice, etc.
I hope you enjoy reading Six Misunderstandings About Wechat. If you did, please support us by doing one of the things listed below, because it always helps out our channel.
Support my channel through PayPal (paypal.me/Easy2digital)
Subscribe to my channel and turn on the notification bell Easy2Digital Youtube channel.
Follow and like my page Easy2Digital Facebook page

Share the article to your social network with the hashtag #easy2digital

Buy products with Easy2Digital 10% OFF Discount code (Easy2DigitalNewBuyers2020)
You sign up for our weekly newsletter to receive Easy2Digital latest articles, videos, and discount code on Buyfromlo products and digital software
Subscribe to our monthly membership through Patreon to enjoy exclusive benefits (www.patreon.com/louisludigital)