Google finally officially announced that the acquisition of Fitbit is finished. More than a year after Google first announced their planned acquisition of Fitbit, it's finally complete now, but the real work actually begins now, of figuring out how to integrate the two companies and pulling off that feat. Google had to appease regulators around the world with respect to privacy concerns about how the search and data optimization giant will treat Fitbit users' personal health data. Data that creeps closer and closer towards the definition of medical data, as the company rolls out medically approved features like SpO2 tracking. Ultimately, Fitbit would agree to not using Fitbit health data for Google ads.
Data privacy is in the spotlight, but from my point of view, Google might more aim to expand its smart home and device business coverage into one more area, as we know, smart home and smart device markets are booming, and in smartwatches, the Apple Watch has been a dominant player for a while.
so it might be more on a product strategy deployment rather than only aiming for data. After all, data leveraging is not a smart move in public when everybody has a perception of this, and also data monetization from the intelligence is far more valuable than advertising monetization.
So in this article, we'll review and compare Fitbit sense and Apple Watch Series 6 from several perspectives. By the end of this piece, you can learn both smartwatches' design, features, price, which can facilitate you to make a better fit decision.
DESIGN
Whether you opt for the Apple Watch or the Sense, you're getting a smartwatch option that's picked a square design over a circular one. Both offer the freedom to mix up bands, something that's suitable to get in the water with, and offer high-quality materials to make you feel like you have something really special on your wrist.
Apple Watch Series 6 looks like every other Apple Watch that has come before, with a square face available in two sizes, which are 40mm and 44mm, plus a digital crown and side button. And you can further customize some Apple Watch faces to include complications, which are similar to shortcuts: They can display information such as weather or calendar appointments at a glance. 
The first thing you'll notice about the Fitbit Sense is that it remains true to the company's well-known squircle design, which looks like a higher-end Versa and comes in just one 40mm size (40 x 40 x 12mm) with a stainless steel rim around the square face, but instead of a physical button, it has an indentation on the side that vibrates when pressed and can be used to control the screen. Also, it has many more watch faces to choose from than the Apple Watch, including third-party ones.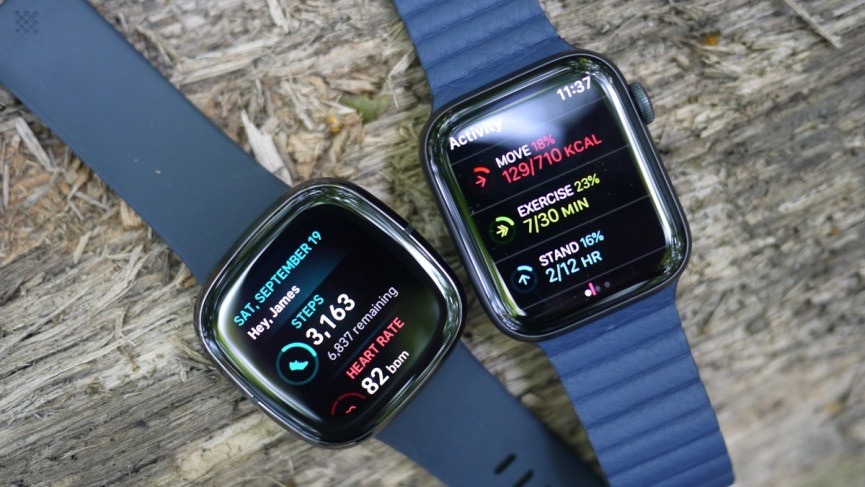 If the size option is a key element for you to select a smartwatch, I'll say Apple watch series 6 indeed gives customers one more option, but from the resting design and use perspective, I can't see which can win.
Winner: Tie
Features
Both swatches' features must be a key battleground and a place to see which one is going beyond the other.
| | | |
| --- | --- | --- |
| Features | Apple Watch Series 6 | Fitbit Sense |
| Display | 1.58″ AMOLED, 336 x 336 | 1.57-inch Retina display, 324 x 394 |
| Sensors | GPS + GLONASS, ECG, EDA, skin temperature, optical heart rate sensor, SpO2, gyroscope, 3-axis accelerometer, altimeter, ambient light sensor | GPS + GLONASS, compass, ECG, always-on altimeter, optical heart sensor, accelerometer, gyroscope, ambient light sensor |
| Connectivity | Bluetooth 5.0, Wi-Fi 802.11 b/g/n | Bluetooth 5.0, Wi-Fi b/g/n, optional LTE |
| Battery Life | 6+ days | 18 hours |
| Water resistance | 5ATM | 5ATM |
| Optional LTE | ✖️ | ☑️ |
| Native Sleep Tracking | ☑️ | ☑️ |
| Skin Temperature | ✖️ | ☑️ |
| Electronic Cardiogram (ECG) | ☑️ | ☑️ |
| Electrodermal Activity (EDA) | ✖️ | ☑️ |
| Blood Oxygen Monitoring | ☑️ | ☑️ |
| Mobile Payments | ☑️ | ☑️ |
| Voice Assistant | Siri | Hey Google, Amazon Alexa |
Features in common
From the table above, we can see they have quite a lot in common. For example, Apple Watch Series 6 and Fitbit sense are both offering GPS + GLONASS, ECG, blood Oxygen monitoring, optical heart sensor, and water resistance, etc. So for the sports lovers, you can fully leverage the features to monitor the location information, health status, etc, whenever she or he is hiking, or jogging, in particular, water-resistance must be the surfing lover preference feature. While you are doing the exercise and you are too busy typing the text to search or reply to messages, both watchers offer the voice assistant, which Apple watch is equipped with Siri, and Fitbit is equipped with Hey Google, Amazon Alexa. And when you want to stop by and purchase a bottle of energy drink, both watches can be accessed to mobile payments, which respectively Apple pay and Fitbit pay, and their payment can be with any credit card terminal as well.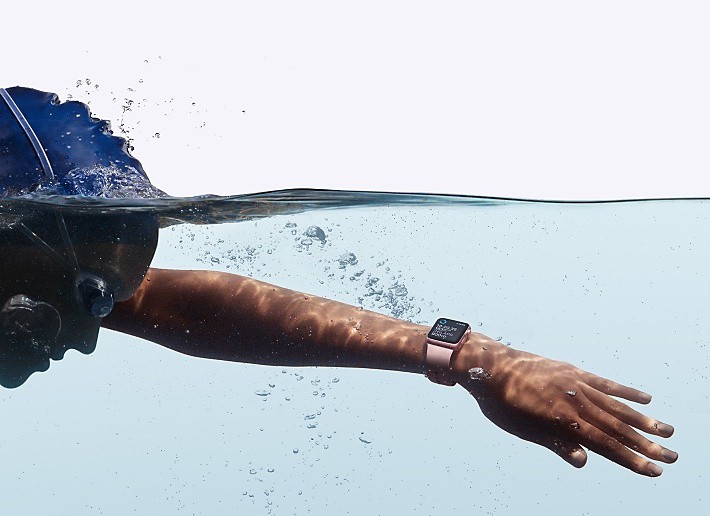 Having said that, if we deep dive into details, there are some differences between each other. 
Apple: Vertically Improve in Sports and Better Quality Lifestyle 
Apple Watch Series 6, this wearable provides you optional LTE connectivity, which allows you to use all aspects of your device without your phone being present. Whether you're accessing apps, making a call, or streaming music, you can do it all. You have access to emergency calls as well. Also, the series 6 is set as a 1.57-inch Retina display, 324 x 394, as we know, Retina Display tends to have a much higher resolution than AMOLED displays that the Fitbit sense is using. So obviously, Apple Watch is consistent with its display resolution pioneer across all its other devices, which impress customers more than other brands on the market.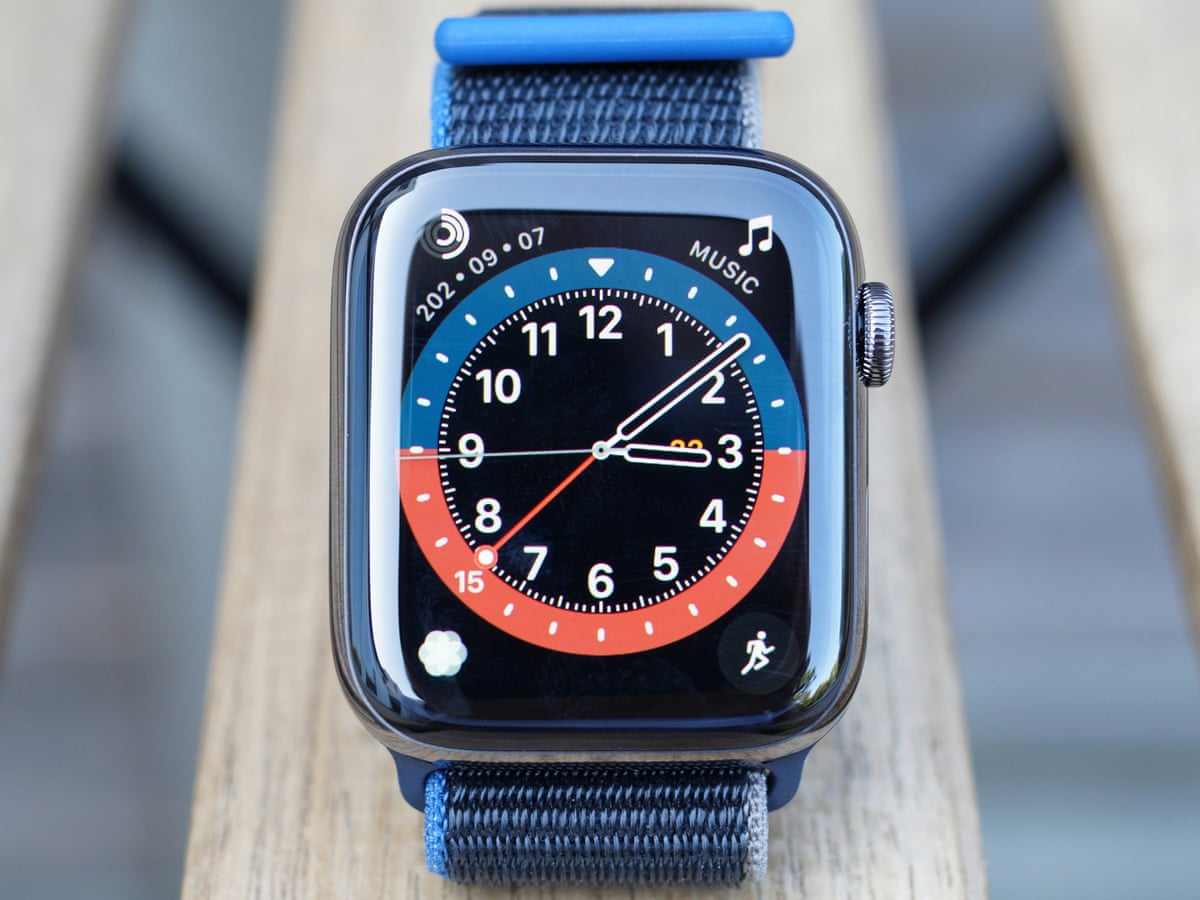 Fitbit: Balance New Initiative and Current Improve in Fitness, Health, and Wellness
On the other hand, the Fitbit display resolution lagged behind the Apple Watch, but its battery life is much longer than the Apple Watch thanks to the AMOLED display, which claims 6+days officially, compared with 18 hours only offered by Apple. Frankly, I personally feel frustrated that I have to charge my Apple Watch Series 6 every day. 
The other outstanding feature offered by Fitbit must be emotional level monitoring, which might please many customers, particularly in a post-covid-19 pandemic. The Fitbit Sense offers the first electrodermal activity (EDA) sensor on a smartwatch. This feature will measure electrodermal activity responses, which can be accessed by placing a palm over the face of the device. Watch as your device detects small electrical changes in your skin's sweat level. You'll get a better understanding of how your body responds to stress. Take advantage of on-wrist and in-app stress management tools to track your progress and start living a healthier, happier life. There's also a skin temperature sensor that will detect changes that may be a sign of illness, a fever, or a new menstrual phase.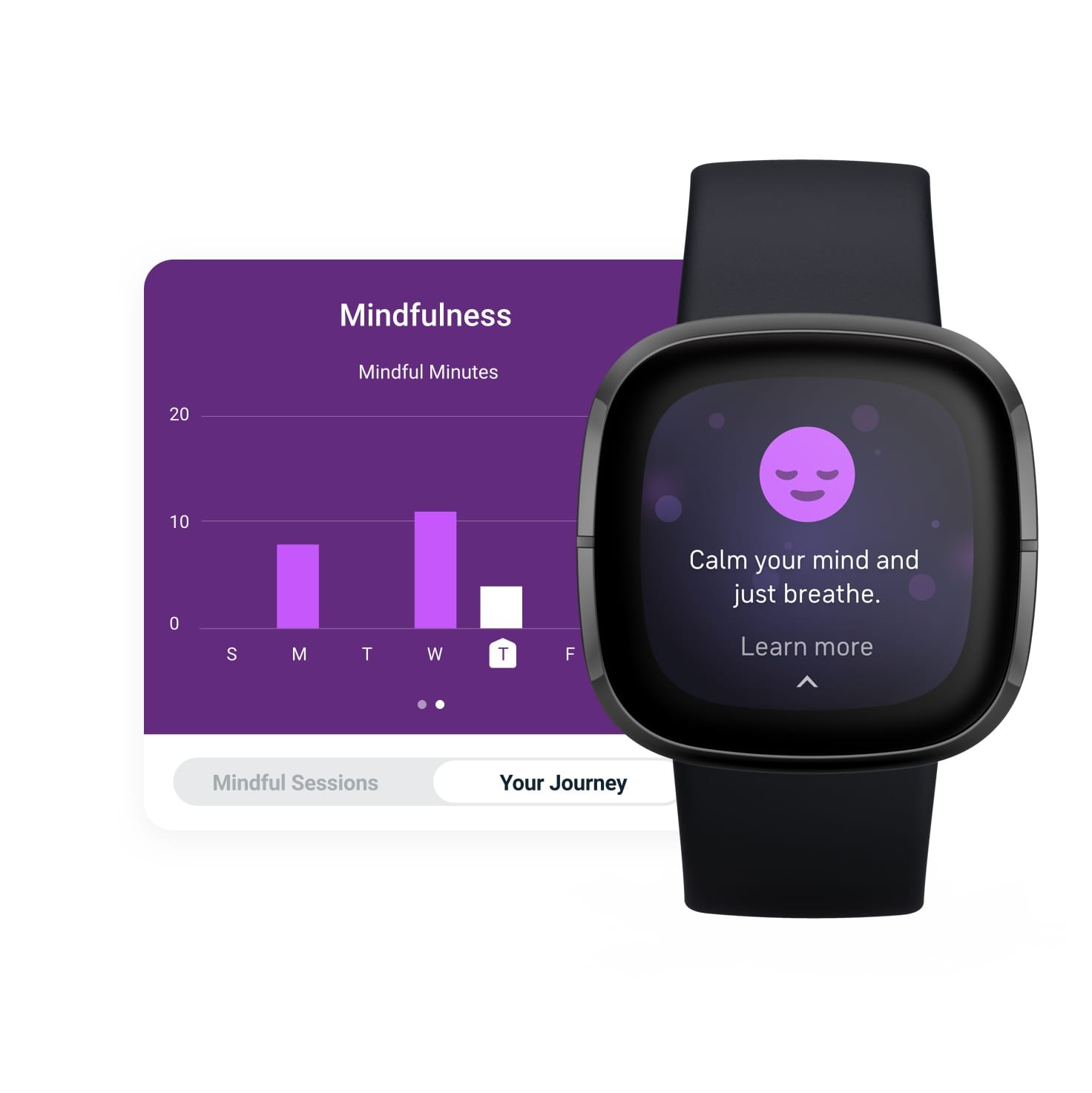 Regardless of further improvement for the sports features, and wireless communications which Apple Watch Series 6 might lead ahead, Fitbit Sense obviously moves one more step which reminds customers to care about mental health, more stress that might be caused by the surrounding environment, which I can see some revolution in the smartwatch sector, and we should add Fitbit a star on this
Winner: Fitbit Sense
Compatibility
Both smartwatches are compatible with Android and iPhones. But the Apple Watch charger is forward and backward compatible with previous Apple watches, while the Fitbit Sense charger is specially designed for the watch (so you can't use the earlier Fitbit chargers from the Versa, for example, with the Sense). Both charge 100% in about an hour and a half.
Another major design change of Fitbit Sense, which can also be found on the new Versa 3, is the introduction of the new infinity bands, which are geared toward comfort and flexibility. The convenient quick-release attachment makes it much easier to swap out interchangeable bands when you want to try out a new look. Unfortunately, this new system is not compatible with any of the company's previous bands.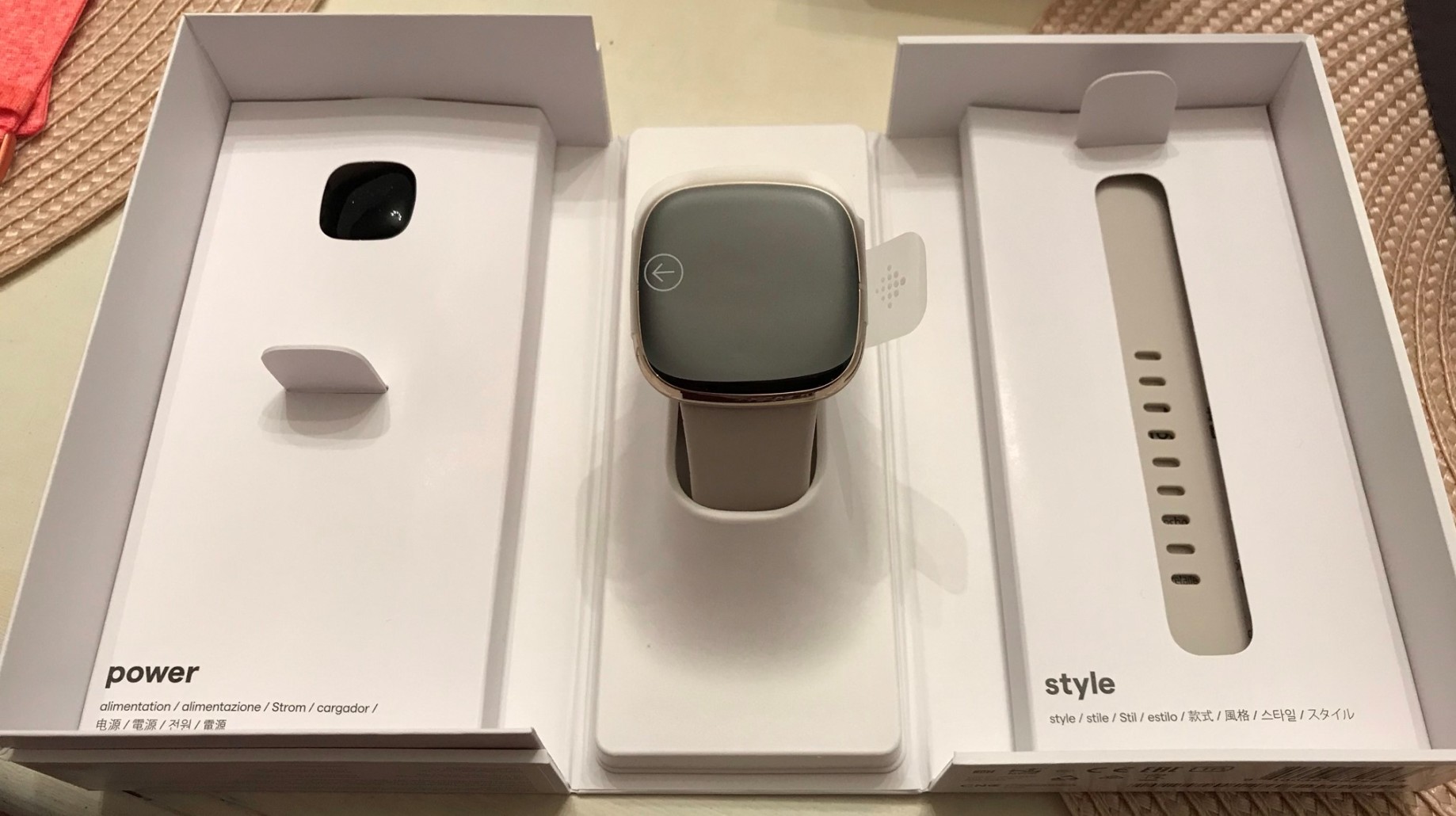 Winner: Apple Watch Series 6
Price
It's time to learn how much each watch will cost us to buy? Here's a breakdown:
Apple Watch Series 6 (GPS only): From $399 (40mm)

Apple Watch Series 6 (GPS and LTE/Cellular): From $499 (40mm)

Fitbit Sense: $329.99
What those numbers tell us is that even if you go for the cheapest Apple Watch Series 6 model, you're still going to be paying more to own one of Apple's new smartwatches. On the other hand, Fitbit Sense with lots of improving features is priced at a much lower rate than Apple Watch Series 6 both models
If without factoring in that extra LTE connectivity, better resolution display, and Apple brand identity, you might be looking at a $170 difference, equipped with advanced smartwatch features.
Winner: Fitbit Sense
Verdict
If you want a great smartwatch for work, play, and lifestyle, and are interested in keeping upgrade your Apple ecosystem in life and work, Apple Watch Series 6 must be your only option. It's as good in the office as it is on the golf course or out for a run – it's a brilliant device, with powerful insights into heart health.
On the other hand, if you are looking for an affordable smartwatch with full gear features and monitoring capability on both physical and mental health, Fitbit Sense would be your only choice.
I hope you enjoy reading Fitbit joins the Google Family Officially. Which Better? Apple Watch Series 6 vs Fitbit Sense. If you did, please support us by doing one of the things listed below, because it always helps out our channel.
Support my channel through PayPal (paypal.me/Easy2digital)
Subscribe to my channel and turn on the notification bell Easy2Digital Youtube channel.
Follow and like my page Easy2Digital Facebook page

Share the article to your social network with the hashtag #easy2digital

Buy products with Easy2Digital 10% OFF Discount code (Easy2DigitalNewBuyers2020)
You sign up for our weekly newsletter to receive Easy2Digital latest articles, videos, and discount code on Buyfromlo products and digital software
Subscribe to our monthly membership through Patreon to enjoy exclusive benefits (www.patreon.com/louisludigital)