SEO is not a strange term for most entrepreneurs and online marketers. Basically, it is a high ROI approach to capture customer search demand that can be converted into traffic and sales from different types of search engines. Normally you would find out that SEO can take up at least 20% or 30% of contribution margin in a financial table, or even more percentages along with your business being developed.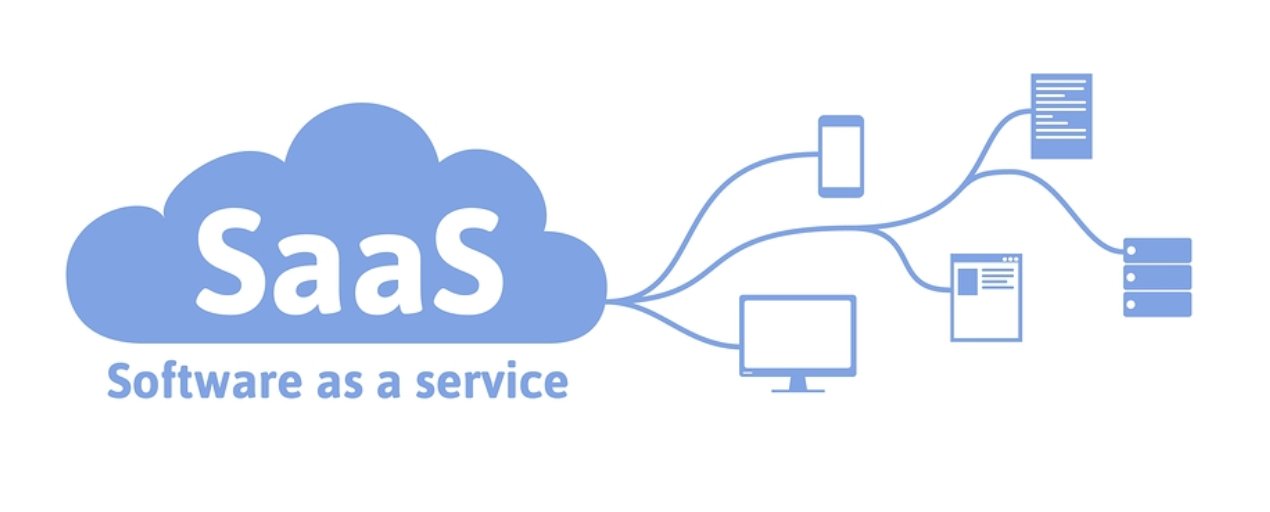 Having said that SEO strategies can differ hugely depending on the business model and products you are selling. For example, being different from eCommerce SEO, SaaS SEO instinctively can not leverage thousands of product pages, which can be playing a role into part of content strategy, because usually SaaS is selling one product or software, and running a subscription model to monetize the service and related asset.
So in this article, I would share some points of view on how to scale up SaaS SEO that is born without thousands of product page advantages. By the end, you can learn the common and difference between eCommerce SEO and SaaS SEO, and master some methodologies to apply to your SaaS business.
What is SaaS SEO
SaaS SEO is a set of optimization considerations for software as a service website. Common SaaS SEO strategies which are similar to eCommerce SEO, including but not limited to keyword research, technical on-site audit, competitor analysis, on-site content optimization, link building, etc.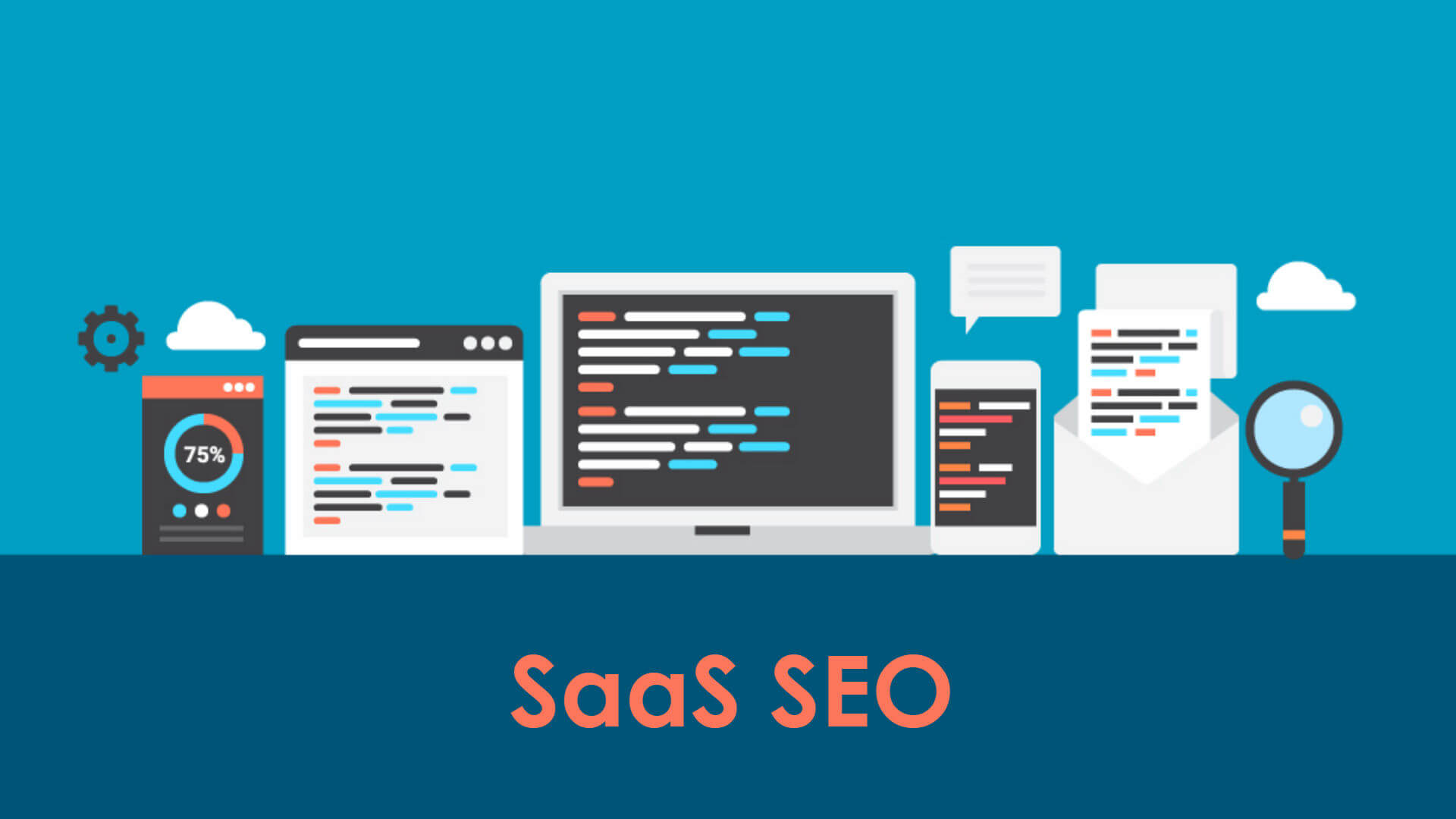 But the most common challenges in SaaS SEO compared with eCommerce SEO must be the longer sales cycle and fewer products to be used for optimization and generating more dimensions and sources of search traffic. 
So since these factors come from the original business and product model, below are additional three primary methodologies that can be specifically applied to scale up SaaS SEO performance, although the common SEO practices are still applied to SaaS SEO and implemented as well.
Launch a Learning Center
In the top funnel to drive brand awareness, and mid-funnel to engage with prospects and customers, SaaS SEO must be a typical case of heavily replying on content-driven strategy. Please don't get me wrong that local SEO, eCommerce SEO, and so on doesn't need content driving SEO performance improvement, but SaaS SEO particularly needs a content strategy that dives deeper and breaks down into more segmentations, for the purpose to nurture the leads and prospects in different stages, and resolve the long sales cycle challenge. 
The question is why the prospects keep returning to your website and why the customer makes a decision to purchase at the end after considerations. The answer must be the segmented content you provide that can capture their attention to the search result, and it's worth returning to check out, and the continuous observation and free trial increase their confidence to purchase finally.
Features pages are extremely important to SaaS sites. Their primary objective should be to list out all of the individual features that a product provides and dive into more detail and visual presentation to amplify the feature value.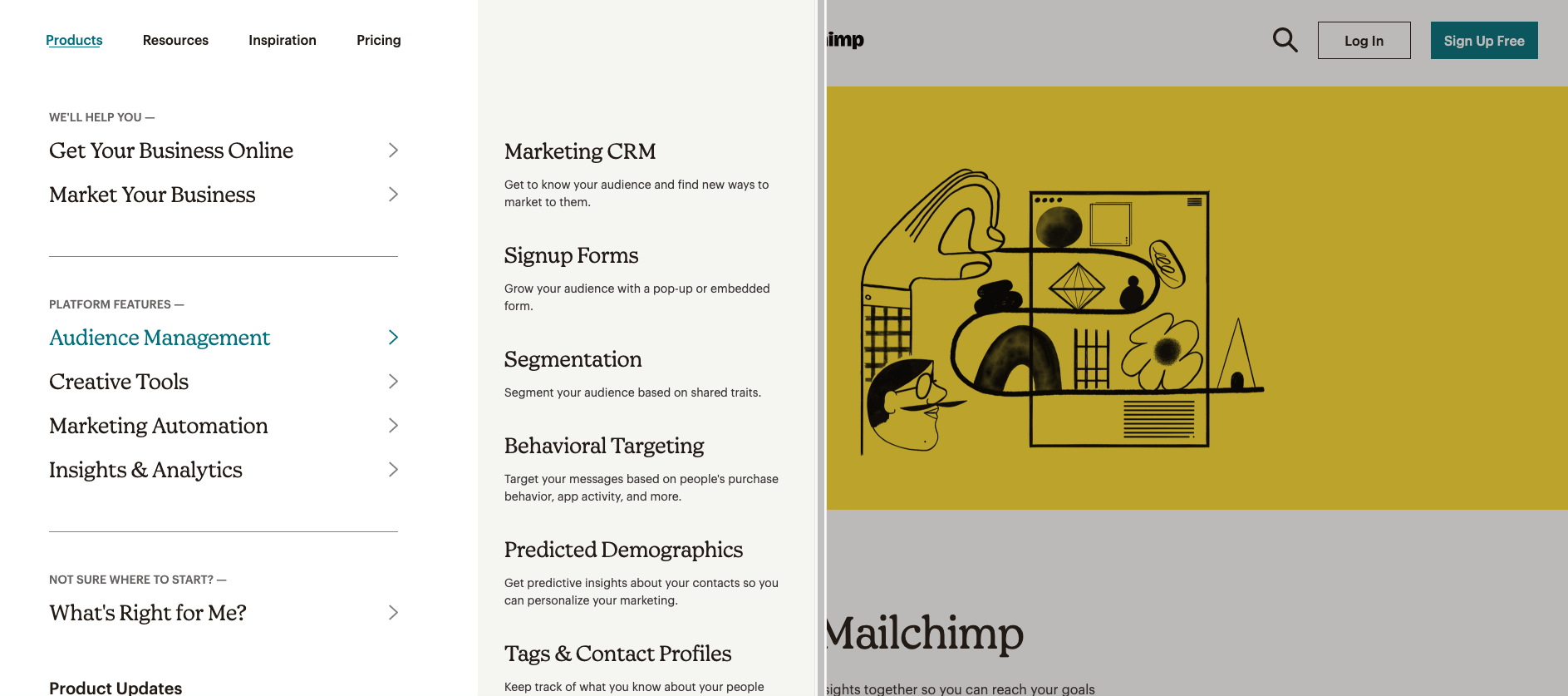 In an ideal situation, a page will exist for every unique feature that the platform provides, and meet a segmentation of customer demand, which means it represents one of the value propositions of your product. For example, Mailchimp basically has a specific page to deep-dive introducing each feature of the platform, with testimonials and tutorial videos as well.
Industry and Category Pages
Building out Industry pages is another key option for SaaS websites when your product can be applied to different sectors. As you know, the same software can represent different value propositions for different sectors, because demand and customer solutions are varied among different industries. These pages list out a variety of industries that can benefit from the platform. This helps users in different verticals see how the platform helps with their specific needs.

Or you can say your product can be applied to different product categories. And for the specific needs, you can create specific content and solutions to engage with the prospects and customers
Tutorial Content and Videos
In eCommerce SEO, manuals PDF is an efficient way to generate traffic who are considering or have bought the products. In Saas SEO, Coaching and instruction content and videos are critical for customers to have a way of understanding how to use your product. In particular, your product has a variety of features and is compatible with external platforms. It's a credential format to tell customers your official suggestions and get customer attention from other non-official instruction content.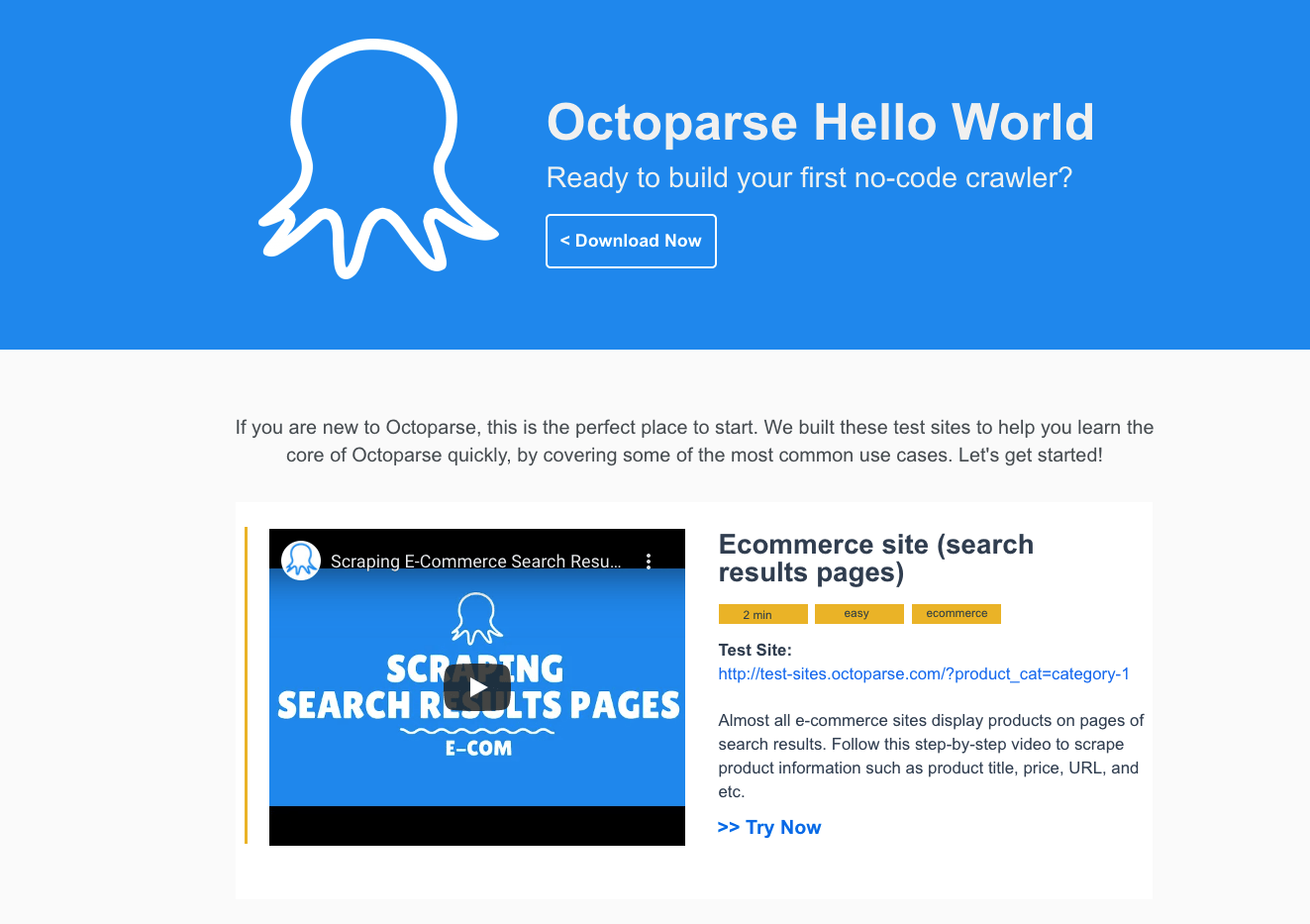 Testimonial and Customer Review
In eCommerce SEO, customer reviews are super important on the website credit from a search engine perspective. More positive ratings represent a higher chance to rank on the 1st page and top positions. In SaaS, it requires more deep-dive content to let customers elaborate the product value for you. I'm going to talk about how to generate customer reviews and plan the content, if you are interested, please check out this article.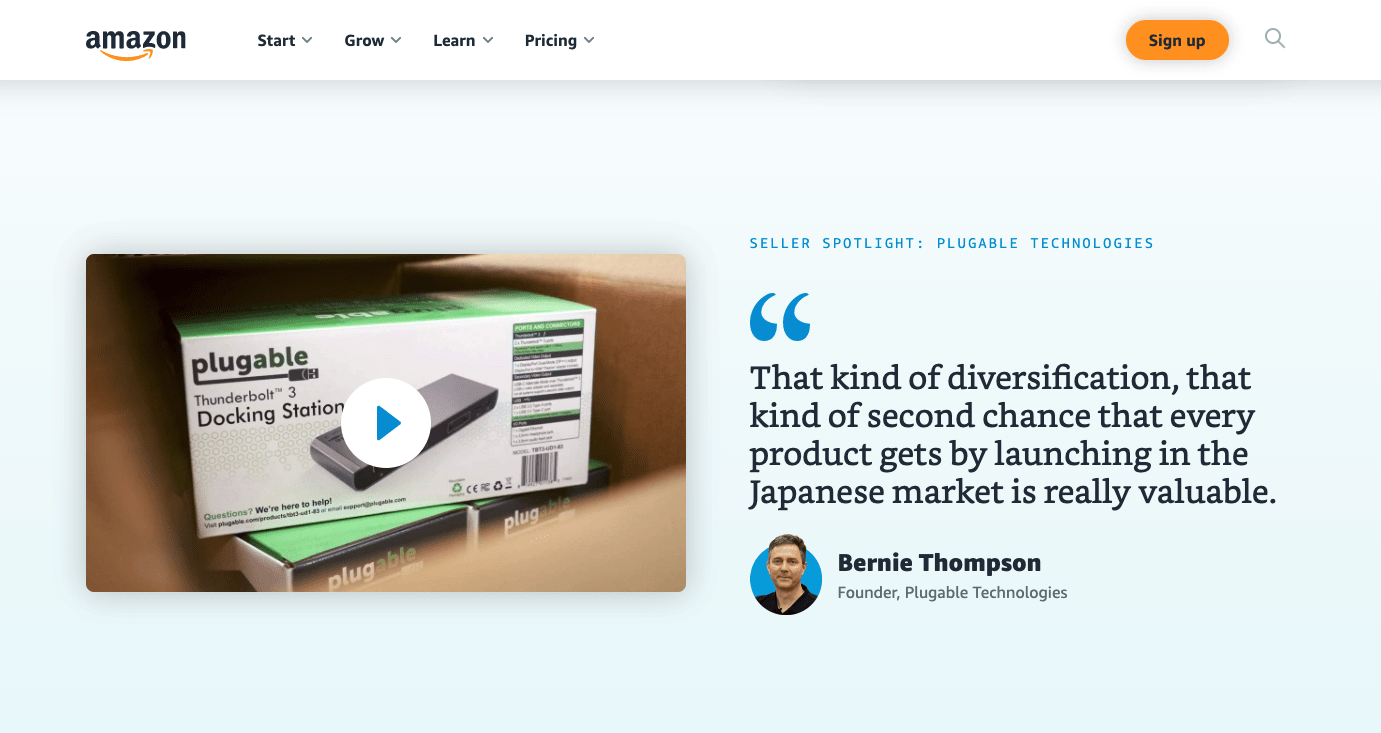 List your software on a Platform or Marketplace
The 2nd challenge of SaaS SEO is only relying on general search engine organic traffic, such as Google, Yahoo, Baidu, etc to generate leads and acquire a to-b customer is quite limited. I am not saying it's worth investing in Google SEO for improving overall ROI in the long term, but content marketing indeed needs time to perform. Also paid advertising might be requiring additional advertising dollar investment, and it's more than customer acquisition cost evaluation and sees how much space it can have based on your product pricing.
SEO is not limited to Google and Bing, in fact as long as having search demand, it is the opportunity to optimize a better ranking. Thus leveraging existing marketplaces where you can list your software on the platform is of course another key strategy. I take Oberlo App as an example to elaborate on this.
Oberlo – Dropshipping Software
Oberlo is an app that lets you source products from AliExpress suppliers and gives you access to resources and courses on how to build an online business. It takes just a few clicks to add products to your Shopify online store. Oberlo also makes it easy for you to edit product listing information such as title, description prices, and images.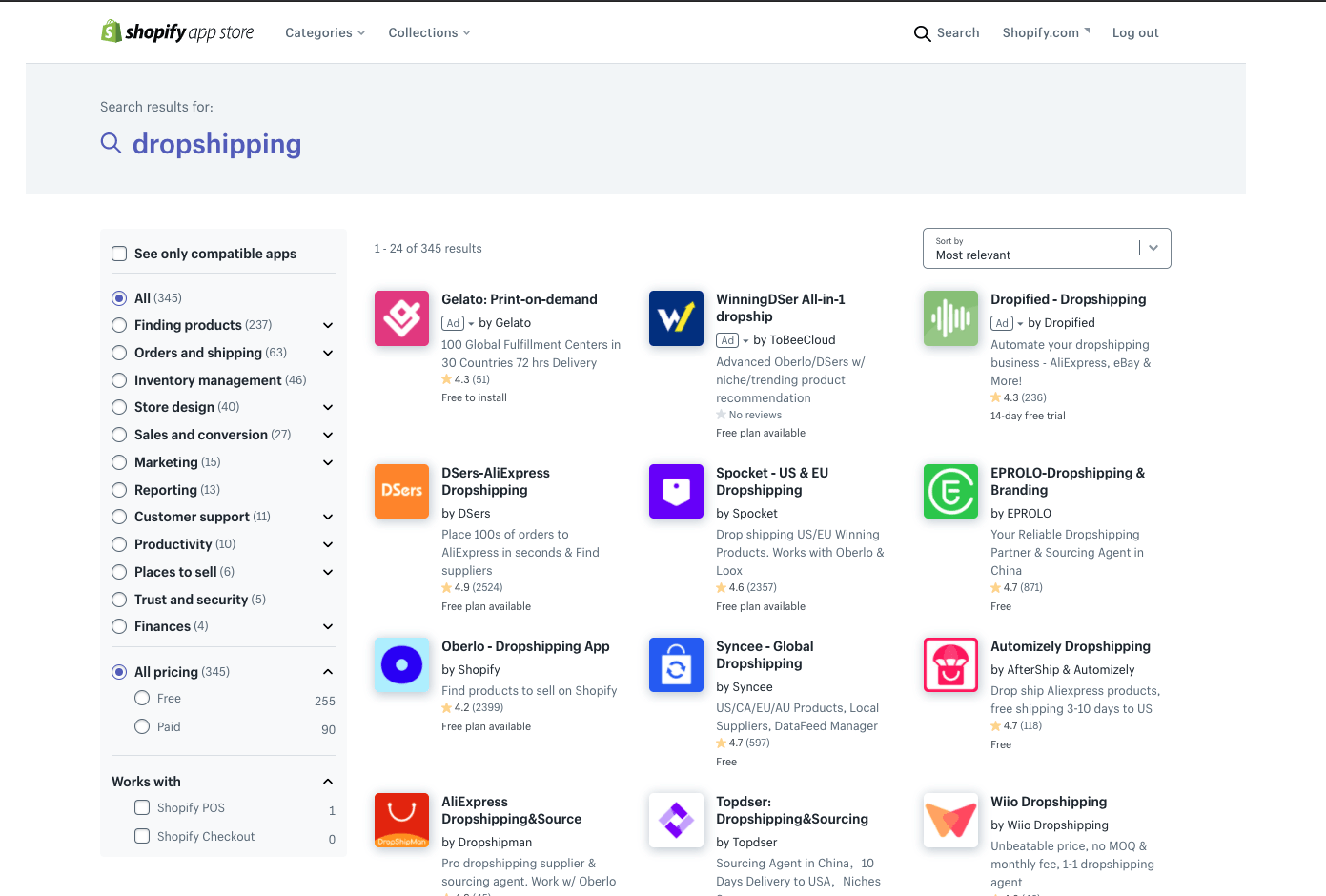 In the Shopify app store, millions of App search requests every day, and search demand are almost from the low funnel, which means they're looking for an app to resolve their eCommerce website problems or upgrade to the next level. Oberlo obviously is one of the best dropshipping software options.
If you go to the Oberlo website, in fact, Oberlo is selling dropshipping software as a service and lists 3 membership options. So Shopify App store actually is Oberlo's channel strategy to reach out to the low funnel customers who are looking for free and paid plugins and implement ASO for the purpose to get a better ranking position in Shopify App store search result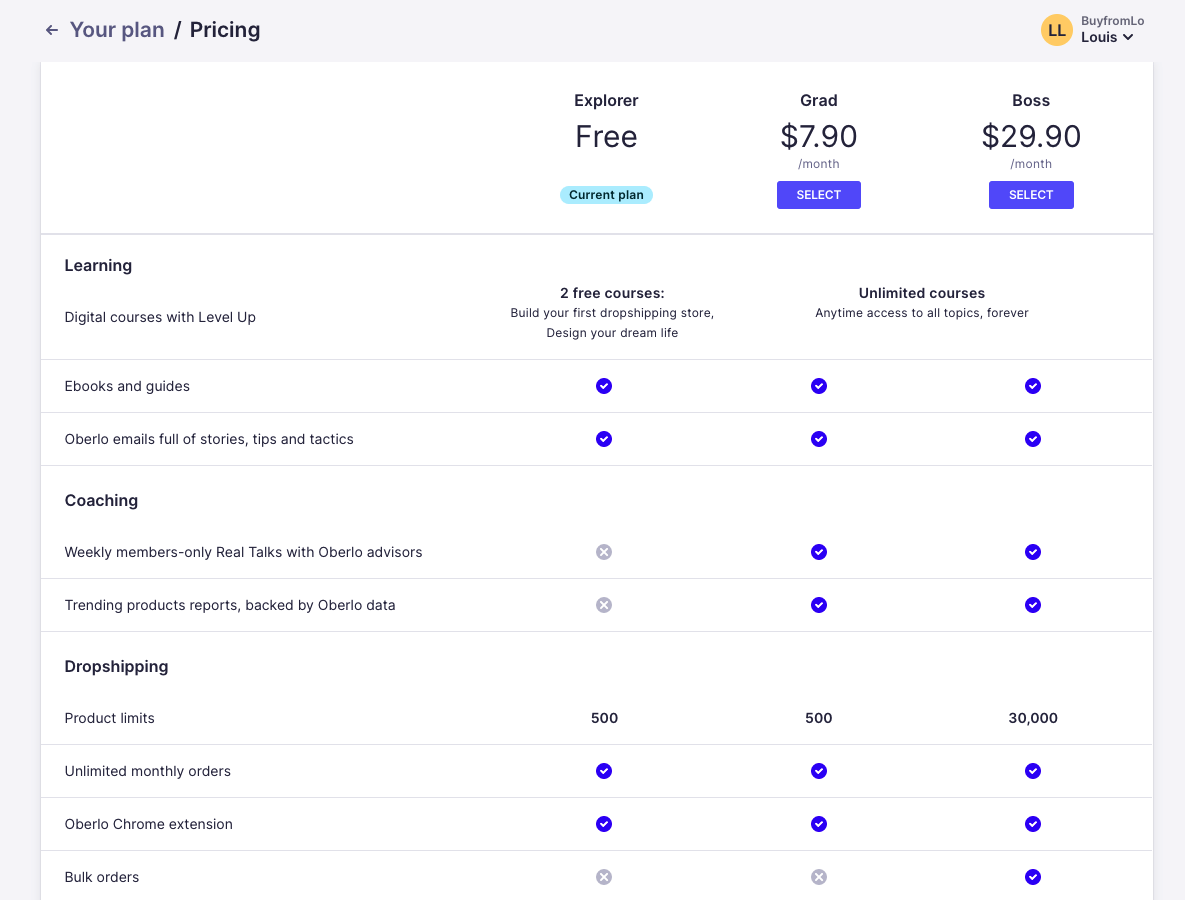 I believe no matter what kind of SaaS you are selling, it must have a kind of marketplaces or platforms where you can list your software, rather than only heavily relying on Google SEO.
Provide a free tool for any tier customers
Before providing a SaaS solution, understanding your customer expectation and needs is critical. You don't need to always emphasize a free trial for a limited time. Showing up and assisting the customers when they need it is another SEO strategy for your business to scale up new prospects and customers. I take two examples to elaborate
Priority Pass – Lounge Search in App
Priority Pass is the largest airport lounge network worldwide and the membership can access over 1,300 airport lounges, and many additional complimentary restaurants and bars. They are selling yearly memberships which include different tiers of services.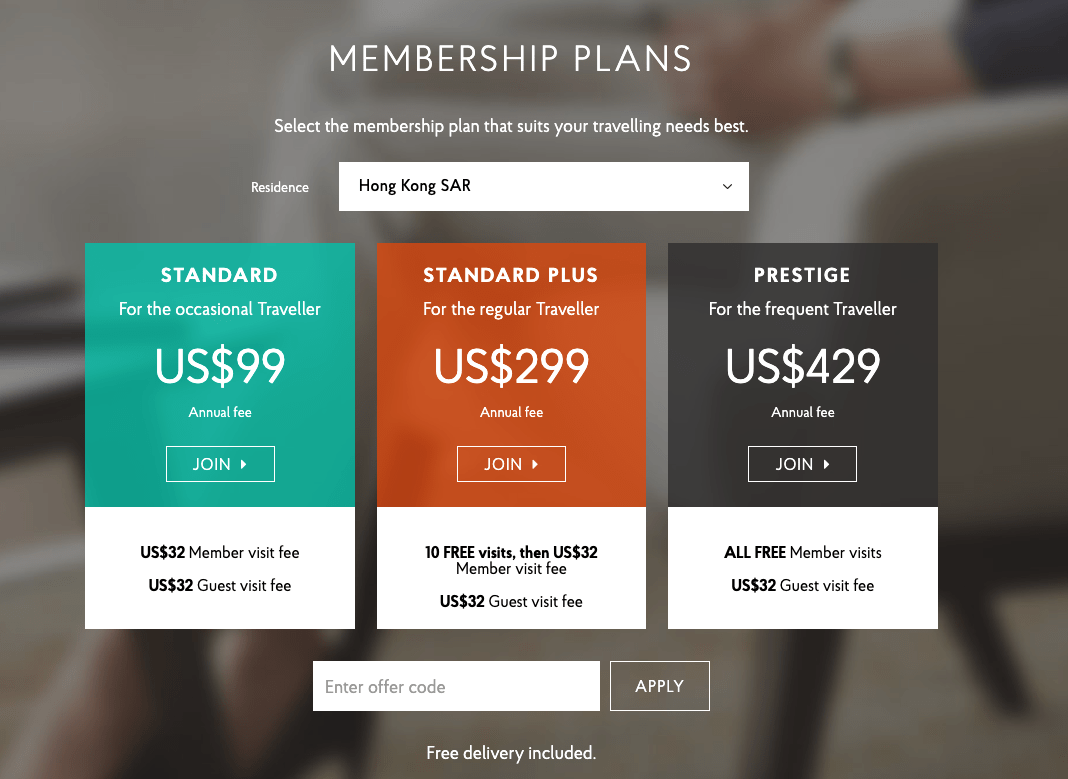 Priority Pass provides a huge amount of airport lounge information in the App, which is being updated day by day. Then, 40% of traffic are seeking lounge information on the App. So free lounge search is a perfect hook for any prospects and potential customers who are searching airport lounge, airport entertainment in Google Play, Apple Store, Baidu App store, etc to be aware of Priority Pass and download the App to experience. 
For SaaS SEO purposes, ASO is a key strategy to rank a better position in the App stores when customers search related keywords.
Keepa – Free Browser Extension
Keepa is a super useful tool that helps Amazon sellers to see product sales data. The info can also assist Amazon buyers to get great deals. It is an extension you can add to your internet browser. It is compatible with browsers such as Chrome, Mozilla Firefox, Internet Explorer, Opera, and Google.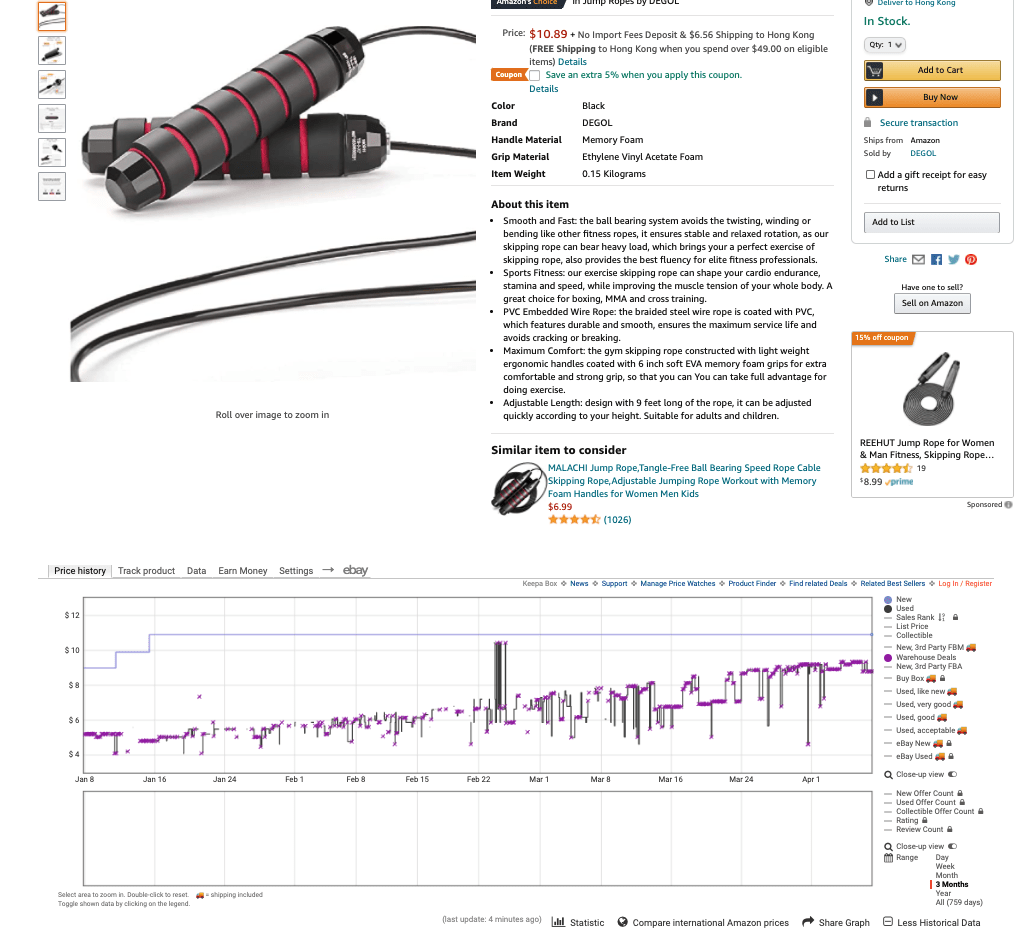 Keepa also provides a premium subscription that charges customers. If you are serious about Amazon selling and thus checking out what your competition is doing, the Keepa browser extension is invaluable. It will quickly help you keep informed and up to date on the latest pricing information.
Without Amazon analytics, you could lose a lot of money on creating uninformed product pricing. In the long run, a tool like Keepa will help you make money and stay competitive in your market. So this is Keepa's value.
For SaaS SEO improvement, the browser extension store ranking optimization is also one of the best spots to drive new prospects and customers.
So easy, right? I hope you enjoy reading Leverage Business Virtual Banks to Receive Cross Border Payment from Buyers. If you did, please support us by doing one of the things listed below, because it always helps out our channel.
Support my channel through PayPal (paypal.me/Easy2digital)
Subscribe to my channel and turn on the notification bell Easy2Digital Youtube channel.
Follow and like my page Easy2Digital Facebook page

Share the article to your social network with the hashtag #easy2digital

Buy products with Easy2Digital 10% OFF Discount code (Easy2DigitalNewBuyers2021)
You sign up for our weekly newsletter to receive Easy2Digital latest articles, videos, and discount code on Buyfromlo products and digital software
Subscribe to our monthly membership through Patreon to enjoy exclusive benefits (www.patreon.com/louisludigital)