In an attempt to compete with Amazon in the eCommerce industry, Google has finally decided to eliminate the commission fees and provide free lunch for retailers who want to list and sell products through the search engine's shopping platform.
Google is the world's dominant search engine, but almost half of Americans start looking for things to buy on Amazon, while only 22% start on Google, according to a survey last year from research firm CivicScience.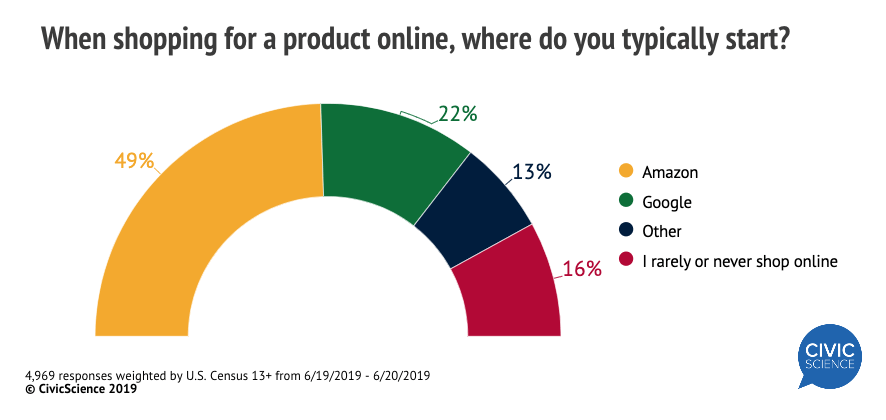 Google Shopping had about 3,700 stores and other merchants at the end of 2019, compared with 3 million active sellers on Amazon. Without these merchants, Google won't have enough product listings to be a leading e-commerce destination.
Google's new shopping push coincides with rising complaints from some small businesses that Amazon is squeezing them for more fees. As much as 40% of every dollar in sales generated by third-party merchants on Amazon goes to the e-commerce giant. That includes warehouse storage fees and ads that push their products higher in product search results. 
With the Covid-19 pandemic, plus more Amazon fees and policy limitations that SMEs are confronting, Google is leveraging this opportunity to appeal sellers listing more products to sell on Google Shopping. So merchants can't miss out on this opportunity to eat Google lunch for free and grow sales on Google Shopping.
What Google Shopping resources you can leverage for free?
0% Commission Fee on Google Shopping Action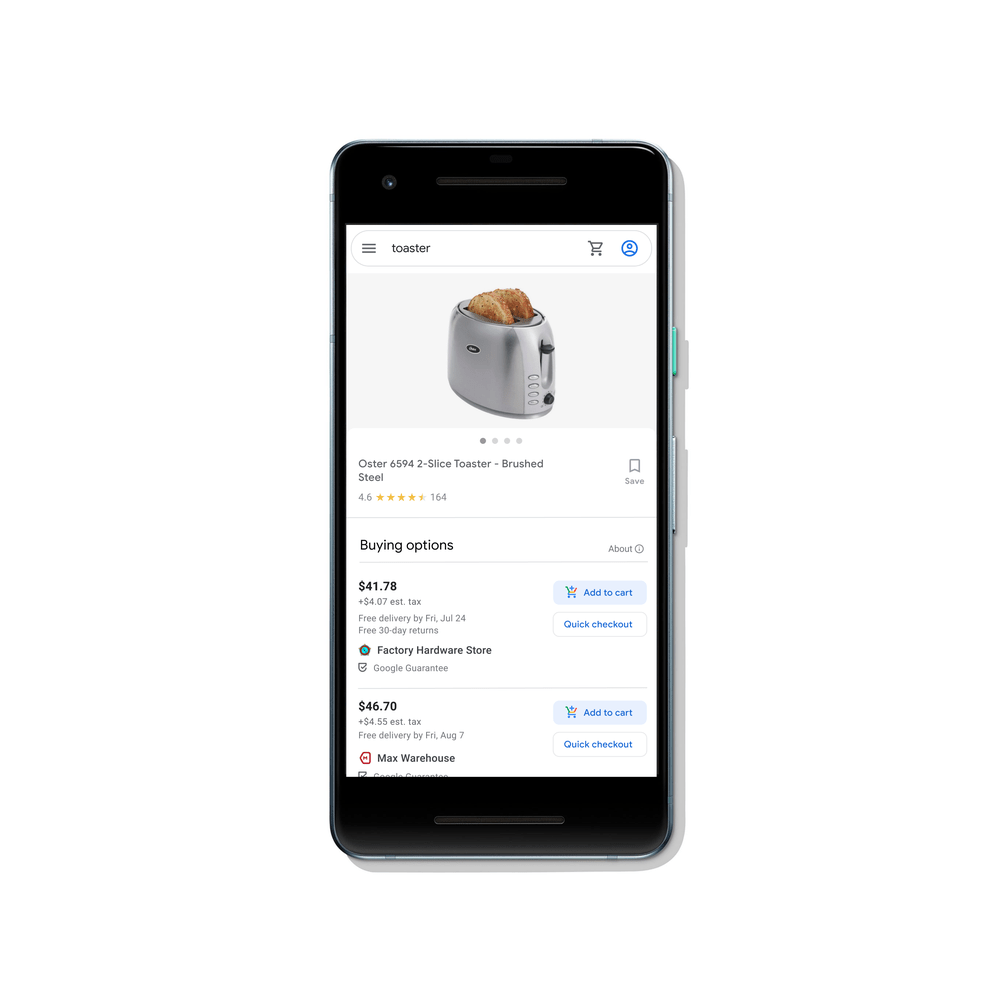 0% commission fee is saying Google Shopping actions, which are different from other programs in the merchant center (Buy on Google) . You don't need a web store and you can sell directly through Google shopping (Marketplace model). It is available in the US only now and other regions' availability is coming very soon, as Google implies they would roll out to other markets by the end of 2020. 
If you're brand new to sell on Google through Shopping Actions, you'll be invited to onboard directly to this new 0% commission version of the program. If your store is already live, you'll be invited to migrate your account to the new version with 0% commission. When it's time to migrate, you'll find a Terms of Service overview page in Merchant Center, where you can accept the new Terms to take advantage of the new 0% commission rate. In the meantime, starting July 30, your commission rate will be automatically capped at 5% or less. 
Leverage Paypal and Shopify to start directly selling on Google shopping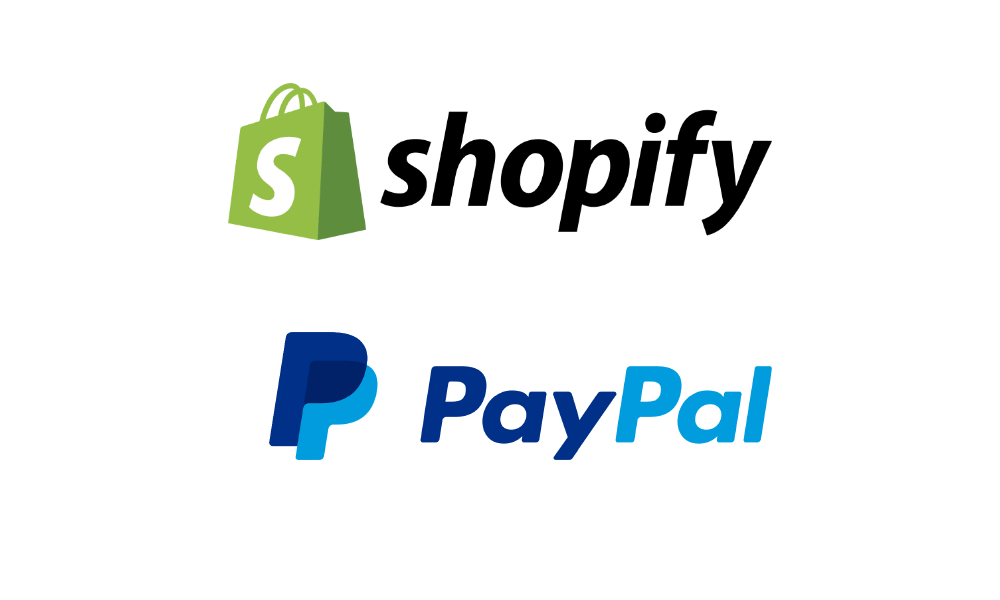 Google has partnered up with PayPal to make sure that payment processing, order refunding, and chargeback can be handled seamlessly. Basically you don't need to worry about user payment experience and the payment gateway integration technically.
Shopify is not a free e-commerce store CMS and it provides 3 subscription options online. However thanks to its partnership with Google, anybody just needs to click one button on Shopify Apps, and leverage API to connect your product listing information with the Google merchant center easily and automatically syndicate this information constantly.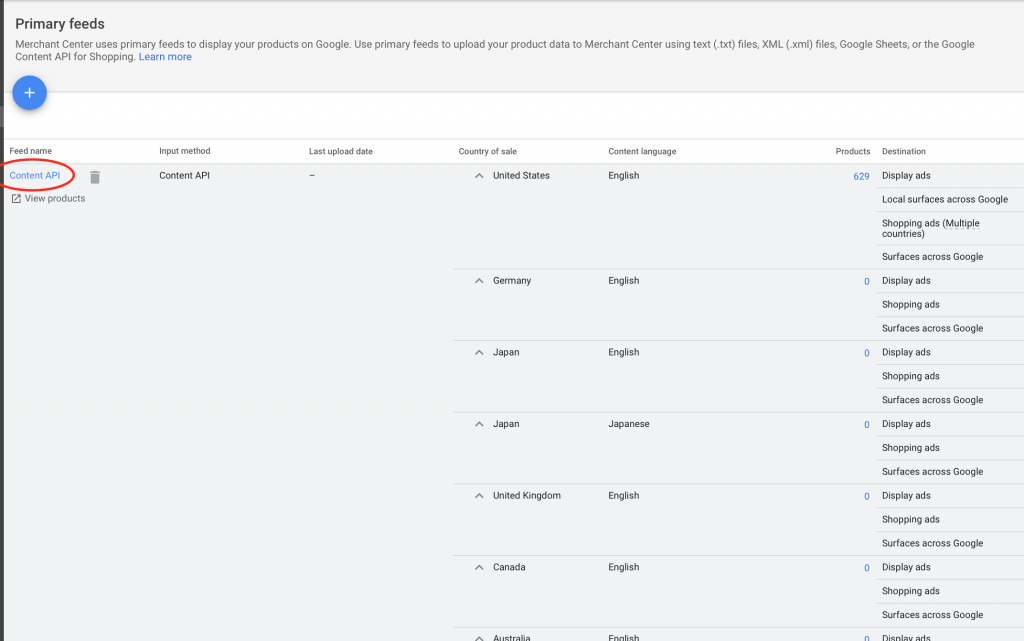 Instead of manually updating SKU. Barcode. inventory in stock, pricing and shipping rates, and so on, this is a much easier way to increase the online selling efficiency and accuracy. I would highly recommend you to select Shopify, particularly you're a brand new seller online, and focused more on products.
Surface Across Google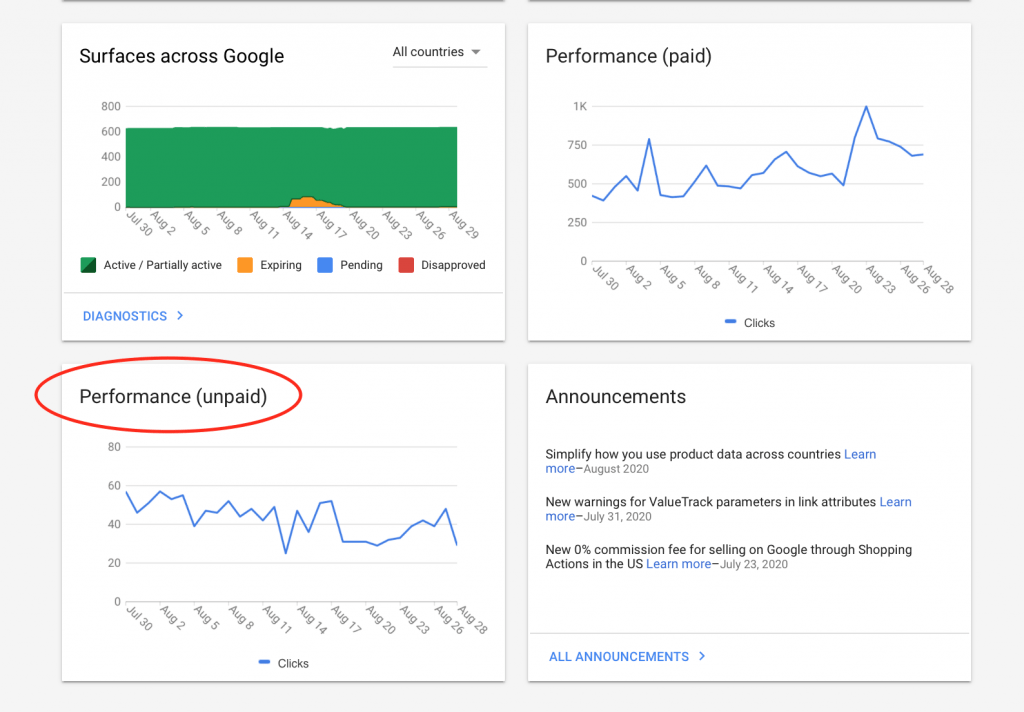 Nothing is better than free traffic that can lead to site visitors and potential sales, right? The surface across the Google program is exciting for that exact reason. Search results on the Google Shopping Tab will consist mostly of free product listings. Whether merchants are advertising on Google Shopping or not, they will be eligible for these free listings, which will help them better connect with consumers.
SAG (Surfaces across Google) freely showcase merchants' products on Google search, image search, shopping, product knowledge panel, and across Google's managed platforms, retailers are ecstatic about the potential of receiving more unpaid traffic.
Local Surfaces Across Google
Recently Following the Covid-19 pandemic, Google searches containing "Curbside Pickup" and "In Stock" have increased by more than 70% in the last few months. So Google recently announced a change that will revolutionize the small world of local SEO, which local retailers can benefit from stronger cooperation between Google Shopping and Google My Business. This is the Local Surfaces Across Google.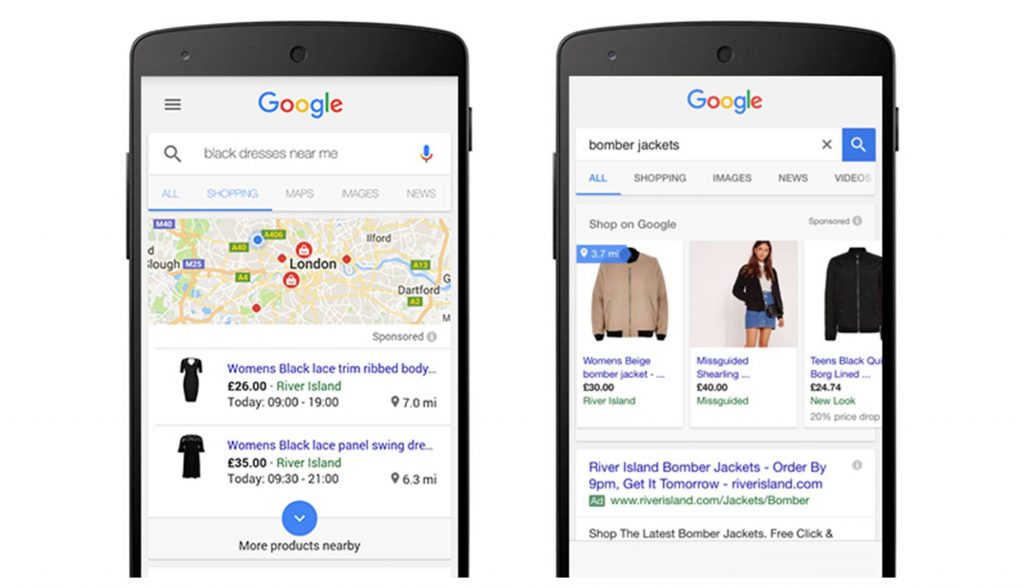 It enables this service in the Google Merchant Center to ensure that the in-store products can now appear in the Unpaid Product Listings in the various Google Surfaces, including Google Search, Google Images, Google Shopping, Google Lens, and more importantly Google Maps.
From now on, the "Shopping" tab will display useful local information to users such as products' availability, points of sale selling them, and other services including delivery, curbside pick up or drive-in. This information has already been available in lots of countries, such as Japan, the US, and France.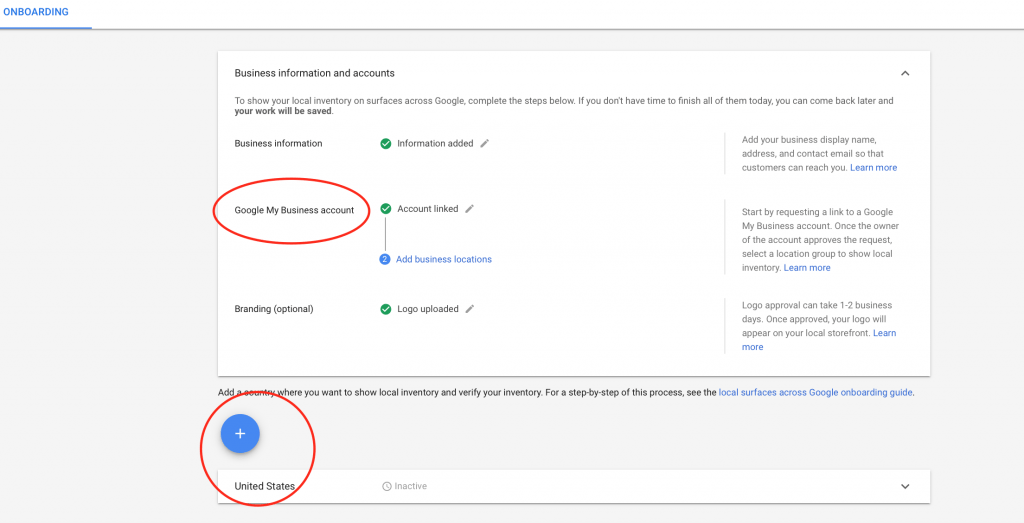 More than that, now the free listings are also appearing with the "Near Me" tags making it more appealing to the customers looking for purchases from the stores nearest to them. It is absolutely simple and free to put up the listings that can match the customers in your area for walk-in traffic.
Customer Review
"Google Customer Reviews" is a free program that allows sellers to collect feedback from customers who make purchases on their website, and showcases the curated reviews and stars in the Google search result.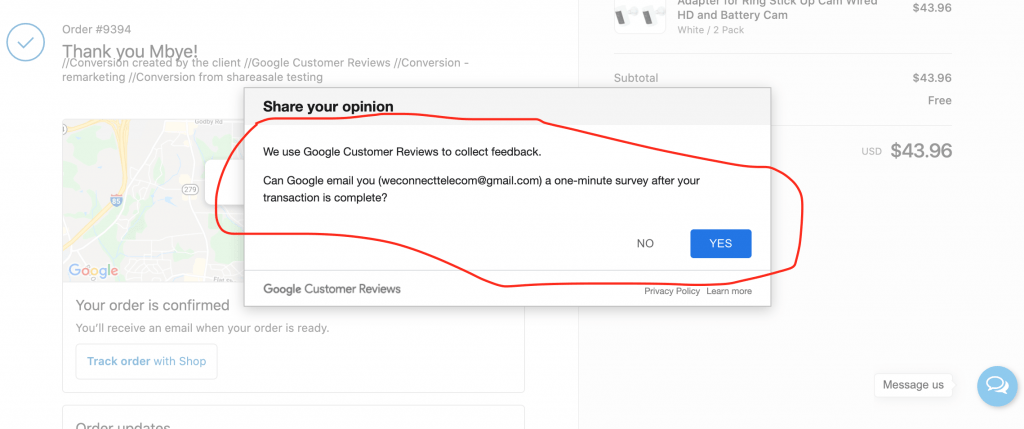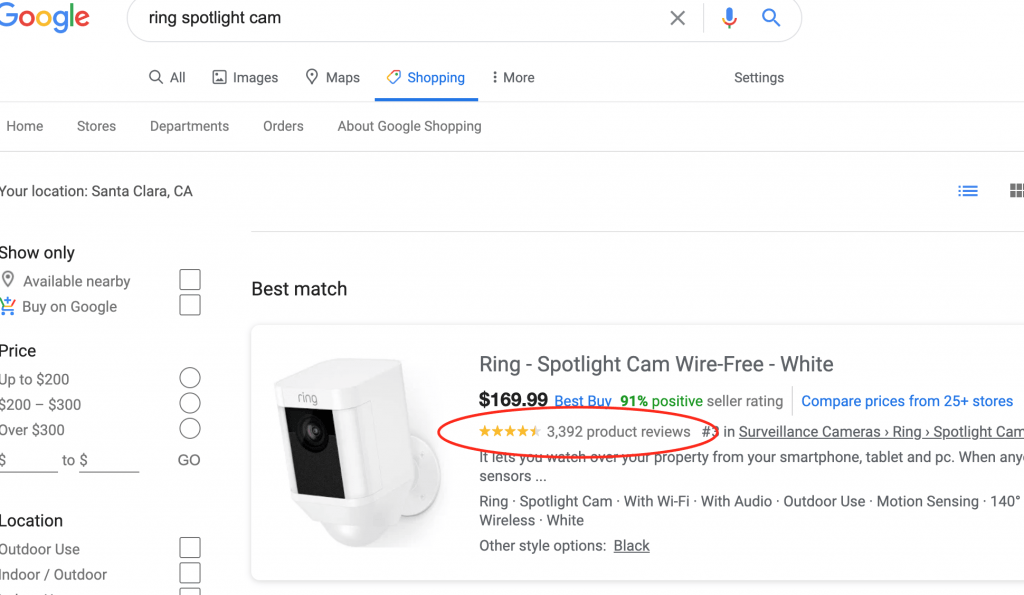 A research conducted by Dimensional Research claims that 90% of consumers online believe their purchasing choices are influenced by product reviews. Many customers consider positive reviews a prerogative to purchasing items online, especially those that cost more.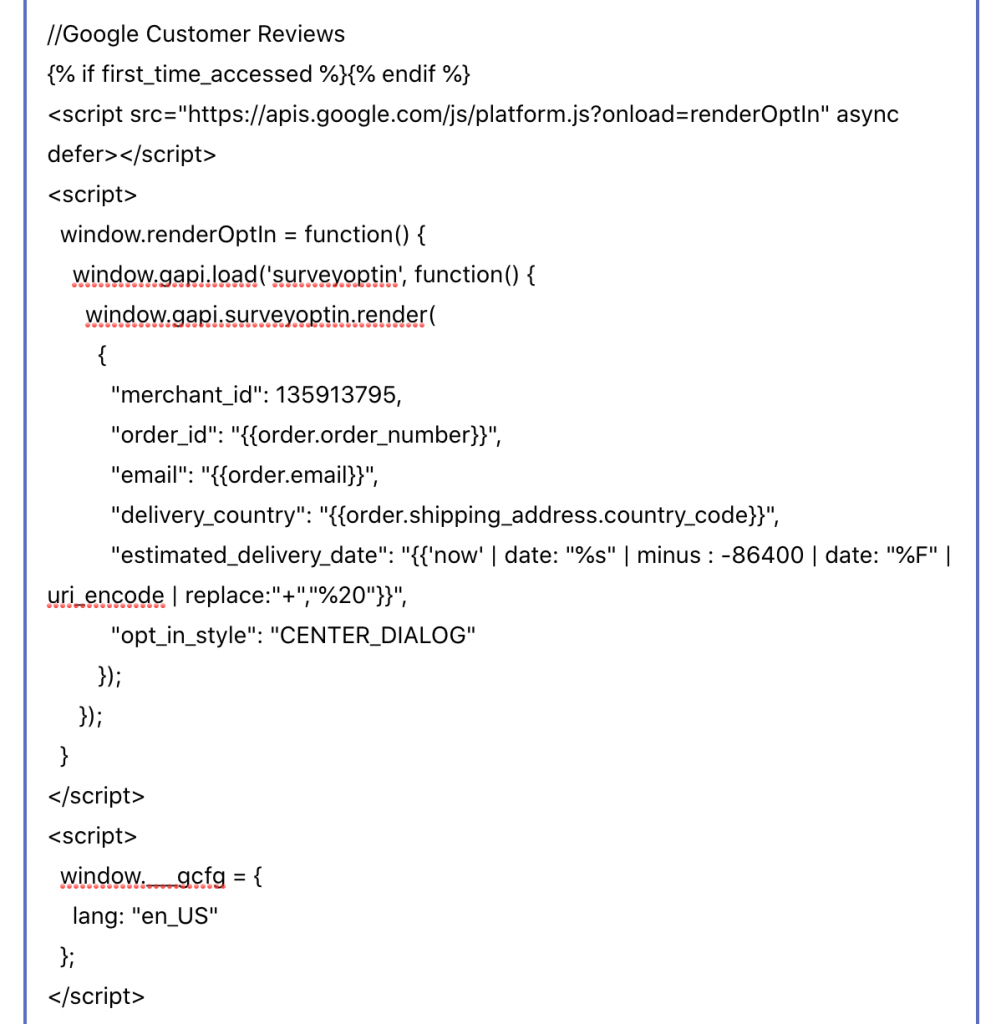 Therefore, it is very important for any Google seller to increase brand trusty and store conversion rates.
Key Take-away regarding Google Shopping Unpaid Traffic.
0% commission fee on Google Shopping Action. GSA facilitates both buyers and sellers to complete the deal from a single Google platform.

Surfaces across Google is a kind of Google Shopping SEO. Online sellers can list products and drive unpaid traffic across Google shopping, image, search, and so on.

Local Surfaces across Google is absolutely designed for in-store sales. It integrates with Google my Business, which appeal to customers the nearest to the store and increase the walk-in traffic

Google Customer Review is a referral marketing approach in Merchant center, for the purpose to influence potential buyers to make purchases.

One-stop payment gateway solution and easy third-party store management Apps integration eliminate the technical work and maintenance fees.
If you find this article is helpful on your store creation and marketing journey, please support us by acting as the items listed below: