Amazon FBA Versus Amazon Associate
In this article, I'm going to share with you the difference between FBA & Amazon associates. Thus, you can learn how one and the other can help you monetize your products and traffic.
In this article, I'm going to share with you the difference between FBA & Amazon associates. Thus, you can learn how one and the other can help you monetize your products and traffic.
What's Amazon FBA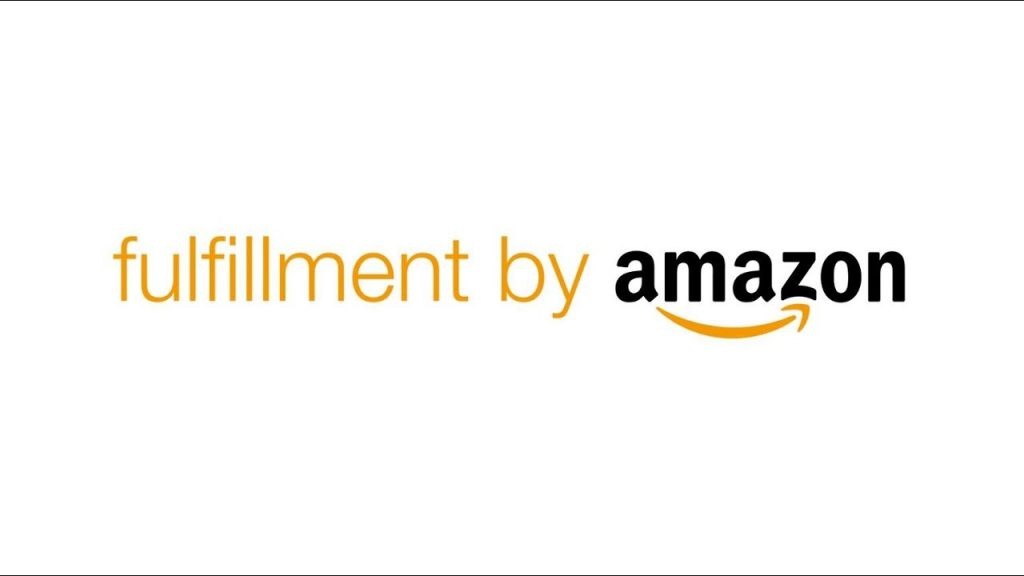 Amazon FBA is short for fulfillment by Amazon. The simple concept from its name, you could automate your Amazon store fulfillment process. FBA helps you set hands free in the fulfillment process, such as storage, payment gateway, shipping, 24/7 customer service, and product return or refund.

Here's how it works:
First, you send Amazon your products and they store them in one or more of their million-acre fulfillment centers. The fulfillment centers are like massive warehouses run by robots and hardworking Amazon employees.

Then, your products are inventoried and sorted. They are taken good care of. And if on the off-chance something is damaged in one of Amazon's warehouses, Amazon will actually reimburse you the full retail price for the damaged good!

When a customer places an order on Amazon for your product, Amazon handles the transaction for you. The entire process is automated.

Next, your product is picked from its place on the shelves, packed into a box, and shipped to the customer on your behalf.

After your product arrives to the customer, Amazon follows up with the customer to make sure everything is okay with the order. And, if any need to be made, Amazon automatically takes care of that too.
What you need to do
Thus as a seller, you are able to focus more on picking products, purchasing the products, sending the products to Amazon, keeping products in stock, and manage to advertise.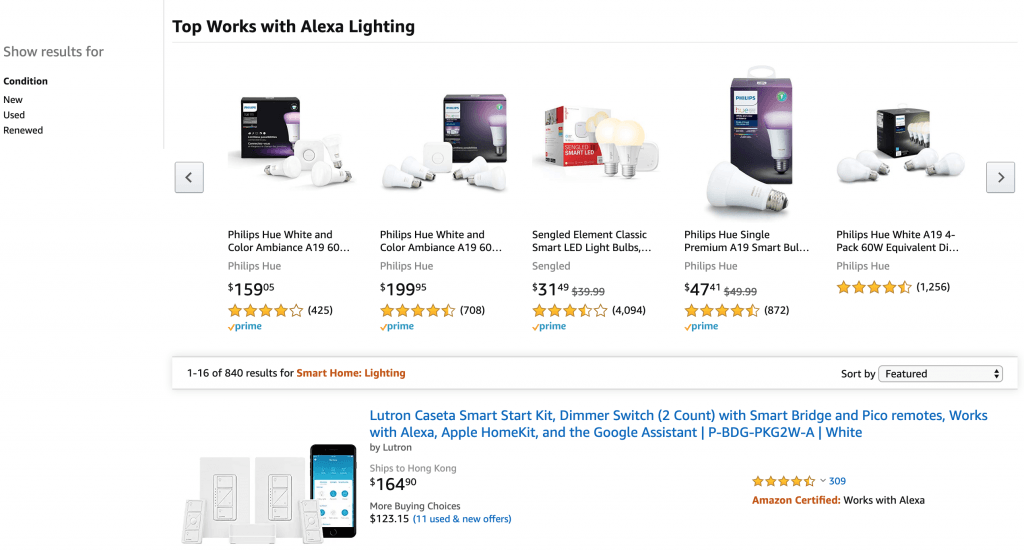 Amazon FBA Fee Structure
There's no lunch for free. Amazon FBA charges sellers according to which FBA plan, sales performance, and storage time length. Below are several categories for your reference:
Referral fees. These are the fees you pay after you sell a product on Amazon. Typically, this is a percentage of the price the product is sold for. The actual fee you pay depends on the category your product is listed in, but it's generally 15% or less.
Variable closing fees. Some product categories such as books, DVDs, and other forms of media, come with a flat fee, too.
FBA fees. When you place your product at an Amazon FBA fulfillment center, your products are picked, packed, and shipped by Amazon's fulfillment team. These fees cover the total costs to do all that work and ship it. Since these fees are usually only a few dollars, it ends up being much less expensive than doing the work and shipping it yourself!
Individual seller fees. If you are not a professional seller on Amazon, you will pay a $1.00 flat fee on all Amazon FBA products that you sell.
Subscription fees. However, if you are a professional seller on Amazon, you will pay $39.99 per month to sell on Amazon. However, you avoid paying the individual seller fee of $1.00 per item. Therefore, if you are selling more than 40 products per month, we recommend you become a professional seller.
Storage fees. Amazon's fulfillment centers are million-acre warehouses built to hold you and other sellers' products. However, Amazon wants to make sure that sellers aren't taking advantage of the system. That's why there are storage fees to discourage slow-moving products from sitting too long.
Examples of Amazon FBA Fees
Here are some examples of what to expect when selling a product on Amazon FBA.
| | | | |
| --- | --- | --- | --- |
| Item | Cell Phone Case | Flat Screen TV | Full Sized Kayak |
| Sales Price | $15.99 | $139.99 | $235.99 |
| Referral Fee | $2.39 | $18.20 | $35.4 |
| Amazon FBA Fees | $2.41 | $16.95 | $137.32 |
| Net Revenue | $11.19 | $104.84 | $63.27 |
What's Amazon Associates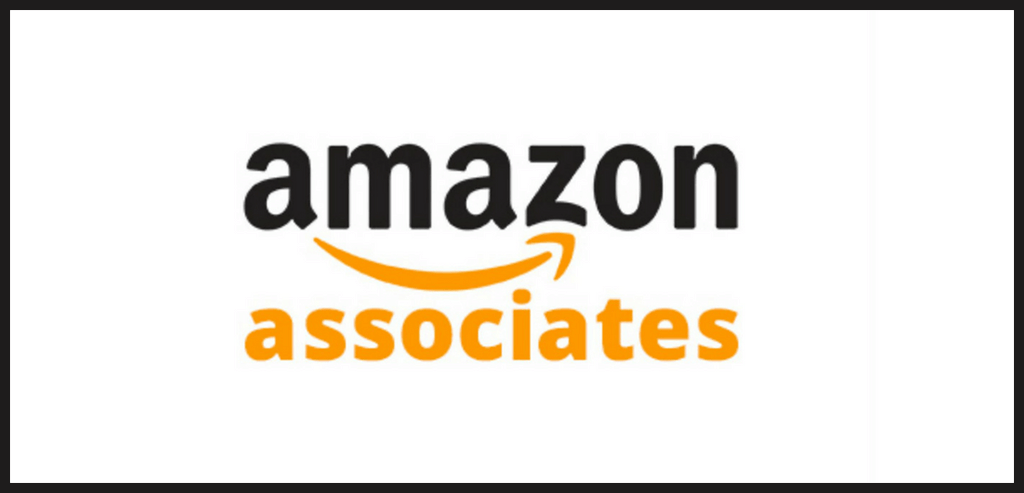 Amazon associates is an affiliate program. It's created for web owners and bloggers to select Amazon seller products, and embed those selected produce links on their web or mobile page. Thus, it's a way to monetise owned media traffic and earn commission from Amazon. If you are a Youtuber or blogger and living on content, it's one of the best options you must have.
What you need to do
As well as other affiliate marketing program, first of all you need to sign up an Amazon associates program by submitting your company, web and bank billing information etc. After submission, Amazon usually takes 2 ~ 3 working days to proceed the censorship. For my experience, it usually takes 1 day or it'll be right away if your web is amazing.
Then, you log into your Amazon associates account and select a product category to find the products link that your content is relevant to. Please be aware Amazon sellers might update the pricing and stock situation anytime without immediate notification to you. So, if your content is about the latest offer etc, please check that product pricing and stock more often, for the purpose to avoid confusing your audience.
Lastly, you just need to embed these links to your media such as web and mobile. Below are up-to-date links you are able to leverage from Amazon Associates.
Product Links: It's a specific product link you search in Amazon Associate and select to paste to your web content.
Banner Links: Amazon provides you different size of product category or brand product banners. It might not have too many options available. For my experience, I rarely use banner links unless there're a big promotion activity on-going
Native ads: It's a rich media format that more visually helps you display selected products working with your web content and layout. Also, it provides a search ads format, so if any users search products through your native ads and redirect to Amazon, any products they check out and you could earn a commission. Thus, it's not only visual power but also a kind of massive marketing strategy.
What Amazon Associates help
There're two types of sellers you select from Amazon Associates. One is using Amazon FBA and the other is self-doing the fulfillment. But no matter which type of seller product links you select to use, Amazon helps you automate all the payment, fulfillment, and web tech maintenance. Furthermore, compared with FBA, Amazon associates players don't need to pay FBA fees. You just are focused on your product and content strategy, and communication with your audience.
How Amazon Associates Charge
The commission varies based on the different product categories. Below is a fundamental commission table for your reference. For further up-to-date special commission, please refer this link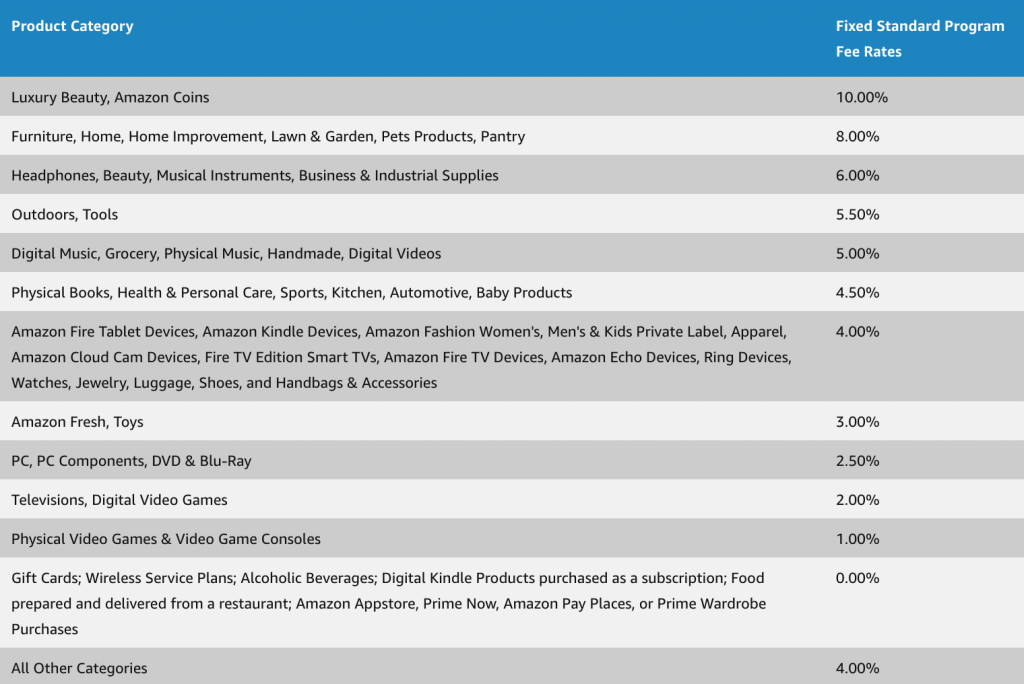 Which you should select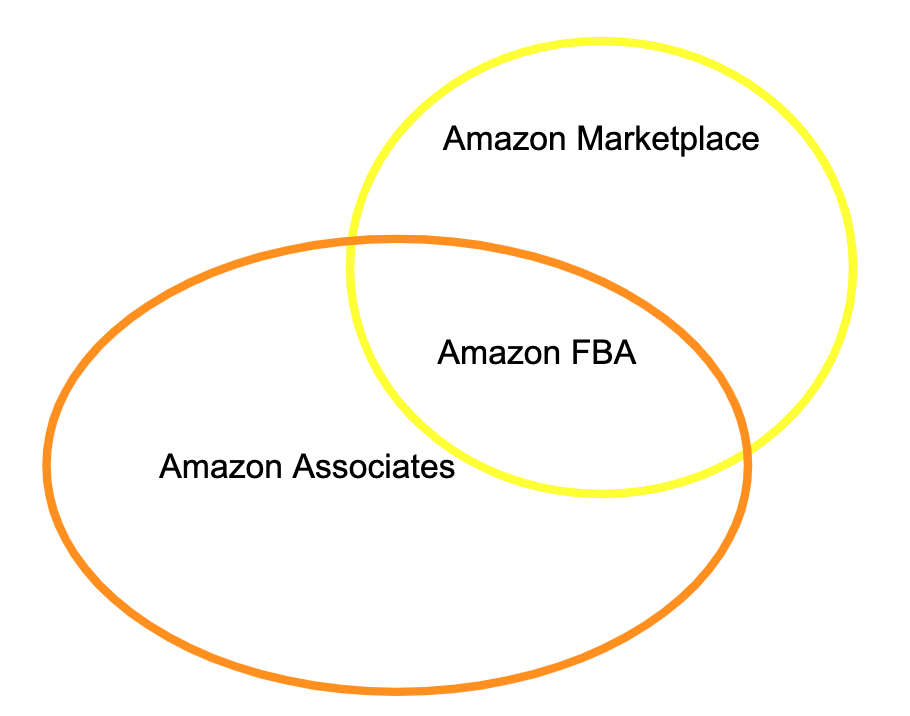 Amazon FBA and Amazon Associates have an internal relationships with each other, but they're two different business strategies and you must consider which priority or you are able to handle both based on your business actual situation.
FBA is a product-centric strategy in the Amazon marketplace. You need to make a call about what products you should invest, purchase the proper products from manufacturers, manage the inventory in stock, run advertising campaigns, and implement Amazon SEO to convert sales and manage ROI.
The Pros of Amazon FBA
You could 100% fully control the product and its pricing you are going to sell. Thus, you could research and purchase products on the Amazon marketplace with a higher margin.

You could make well use of Amazon FBA to handle the fulfillment process and inventory management in stock, for the purpose to avoid pressure from customer refunds, complaints, and out of stock issues.

You could run Amazon PPC advertising and optimize Amazon SEO performance, for the purpose to flexibly optimize loss inventory rate
The Cons of Amazon FBA
You need to invest the cost to purchase products, pay for FBA, and run advertising. So, it is risky if you are not familiar with digital marketing and have very little experience on the Amazon marketplace. Also, even you could hire an agency to start with you, it still costs you and lowers your business margin at the beginning.

The product-centric strategy often comes up with loss inventory risk and storage costs. So, you need to consider which products to sell not only, but also how many amounts of each purchase to control the loss inventory rate, for the purpose to avoid overstock and affect cash flow. Also, the Amazon FBA program charges storage fees if your products are over time storing.

You need to further consider traffic data storage, because your store is hosted on the Amazon marketplace, rather than your own. Thus, when you run Amazon PPC, Facebook ads or Google PPC ads, if that traffic is not converted, it's not a sustainable way to re-use the data.
On the other hand, Amazon Associates is content-centric strategy to monetise your web and mobile traffic through Amazon marketplace. So, what you need to focus is only your owned media and customer communication, for the purpose to earn commission at the end.
The pros of Amazon Associates are listed below:
You don't need to invest extra cost on product purchase, FBA, inventory storage in Amazon. Also because of that, you don't have any cost risk from overstock and loss inventory. It's a lower cost strategy to start selling products.

You have thousands of products to select and add on your web to sell. As long as the product relevancy is working well with your content, it's okay.

Your web can benefit from digital marketing, such as SEO, advertising, PR and content, because all products check-out are redirected from your web. Thus, you could not only grow content asset and commission from Amazon, you could store all audience data and keep data asset.
The cons of Amazon Associates "Passive"
You are not able to define the product pricing and manage inventory in stock. For example, when you upload a product link to your web, it displays 50%OFF and in stock. However perhaps after a day, the seller changes the pricing back to original or it's out of stock.

It doesn't allow you to change product title and description, so sometimes it's very frustrated when it has typos or the content is not matching with your web content, even though the product is on promotion.

You couldn't control the refund window. Usually you are happy to see 10 sales yesterday, but you might find that 5 out of 10 are canceled by the sellers. Sometimes sellers might cancel due to duplicate or wrong attribution. 
| | | |
| --- | --- | --- |
| Item | Amazon FBA | Amazon Associate |
| Need a website | No  | Yes |
| Ads/Traffic Landing | Amazon Seller Store | Owned Web/Mobile |
| Data Access | Amazon Seller Store | Owned Web/Mobile |
| Fulfillment fees | Yes | No |
| Pricing Control | Yes | No |
| Inventory in Stock Control | Yes | No |
| Earning Model | Product Margin | Commission (CPP) |
| Payment Process By Amazon | Yes | Yes |
| Refund Window Control | Yes | No |
Conclusion
Both of Amazon monetization strategy are powerful and feasible. Also, it's not one and the other strategy. All decisions depend on your business strategy. Thus, you could select one of it, or run both.
I hope you enjoy reading Amazon FBA Versus Amazon Associate and find it helpful. if you did, please support us by doing one of the things as listed below, because it always helps out to our channel.