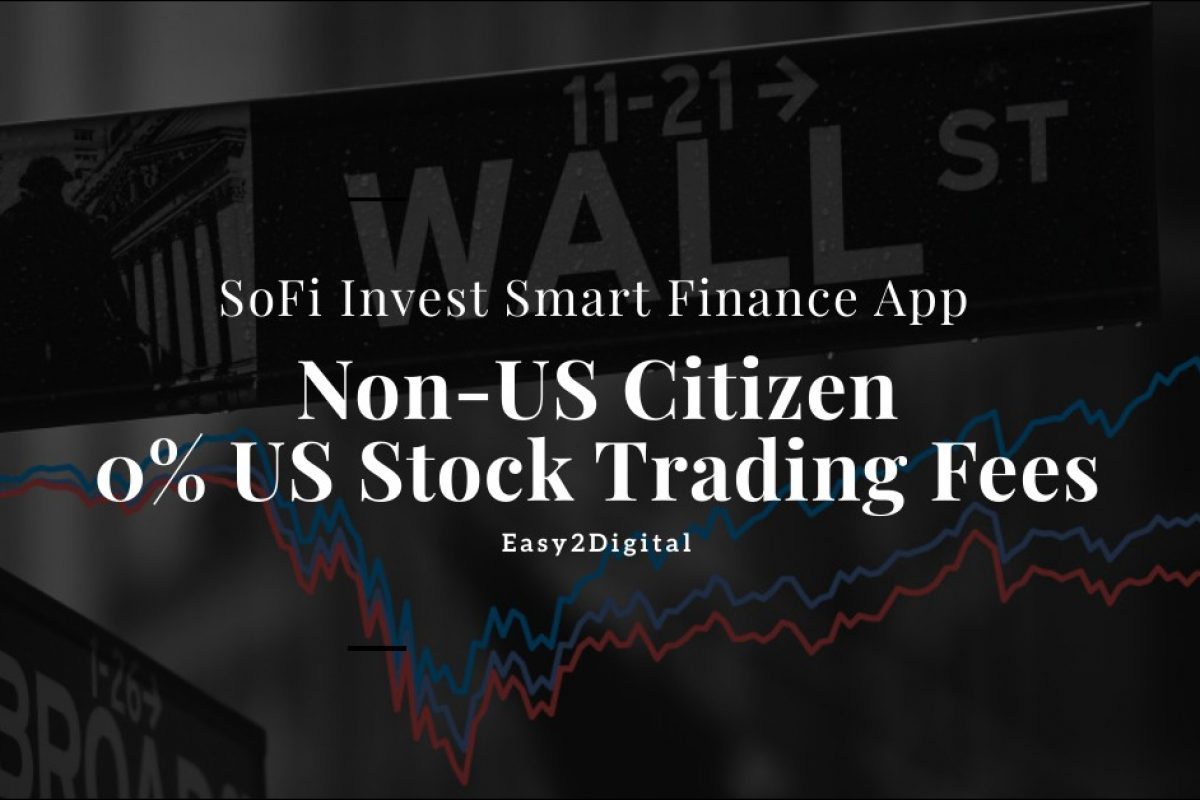 US Dow Jones stock market capitalization ability is super strong, which is a kind of a no-brainer if you show off this finding and tell this fact to investors. No matter if you are a big investor, or a small player to resist money devaluation. The US stock market must be one of your options in the investment portfolios.
Having said that, except for the stock investment strategy, as creating a stock account through a smart finance app is not that easy for non-us citizen, so the first question or discussion focus as a non-US citizen is supposed to be how to invest in the US stock market and which smart finance format can offer you the best efficient frontier in terms of cost and returns, rather than only choosing the traditional brokerage agents.
This article is not sponsored by SoFi or its related parties, and I just like to share my view on how to create a SoFi Invest account for any non-us citizen investors, along with why SoFi and the core feature review. By the end of this piece, you can learn the tips to create the account, deposit the money, and start investing the portfolios in the US stock market investment.