Which Arlo Camera Is the Best? Arlo Ultra, Arlo Pro, Arlo Floodlight.
No.1 complaint you might hear about the Arlo cameras is its 3–5 second recording lag time after a motion or audio event triggers a sensor. If someone is breaking into your back door, they probably won't be able to do it in under 5 seconds, but 5 seconds is plenty of time for a package thief to spot the camera and hide their face while they snatch your stuff. Is the thief's mission impossible, or mission possible?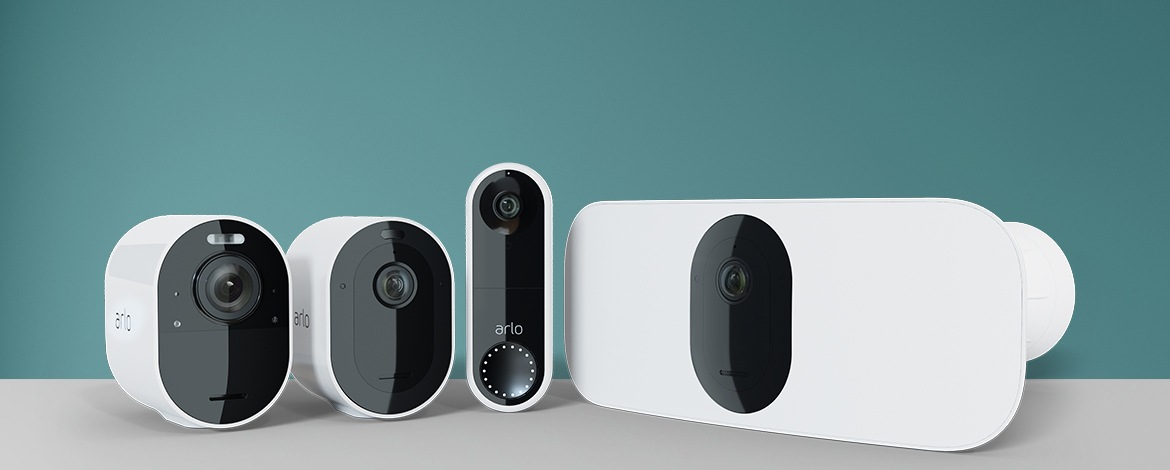 No.1 complaint you might hear about the Arlo cameras is its 3–5 second recording lag time after a motion or audio event triggers a sensor. If someone is breaking into your back door, they probably won't be able to do it in under 5 seconds. But 5 seconds is plenty of time for a package thief to spot the camera and hide their face. While they snatch your stuff. Is the thief's mission impossible, or mission possible?
Recording lag time might be a common issue from other branded camera devices as well. But from my point of view, one of the biggest downsides to these cameras is that in order to gain access to some of the essential features like video recording. You have to purchase one of their app's subscription plans (more about it below). Also, if you want a highly complex security system with the most advanced and creative features, Arlo Cameras are probably not for you.
Still, if that is not a problem for you, you will benefit from their benefits. They are such as ease of installation, interactivity, a great set of features. The fact is that they can easily integrate with smart home functionality. There are a number of different Arlo products. But in this piece, I'll focus on the four primary wireless Arlo cameras.
Arlo Ultra from Arlo Camera Collection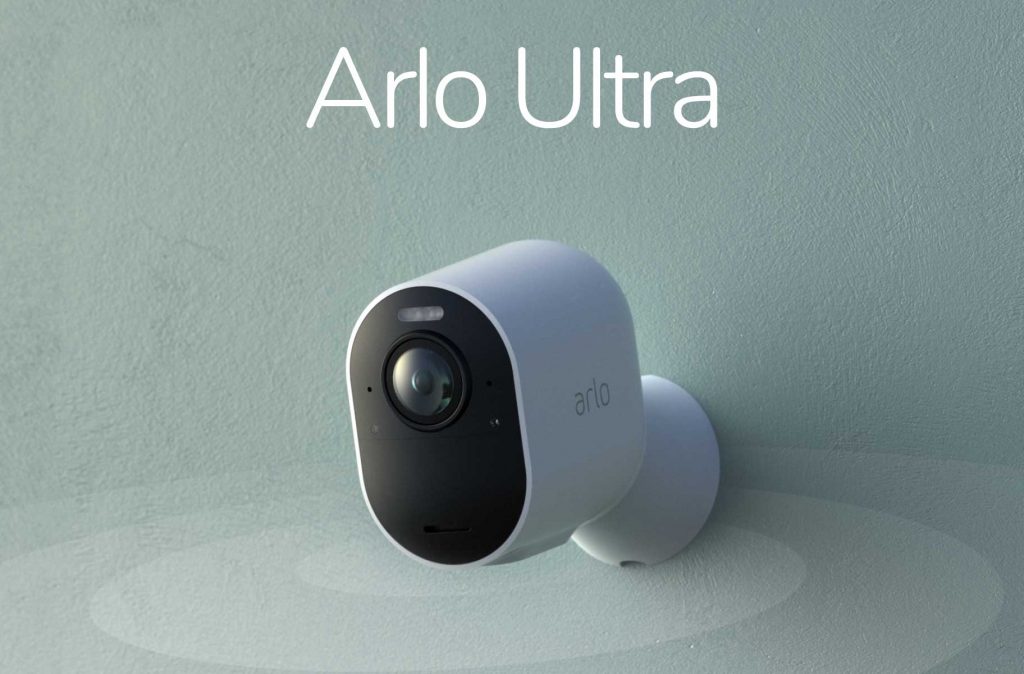 If you're an early-adopter, tech-loving, smart home nerd who wants the best stuff and the best quality. Then the Arlo Ultra is an easy choice. It offers features we don't see in many cameras at all, let alone wire-free battery-powered options. Arlo Ultra $300 is not exactly cheap. But for comparison, the Google Nest Cam IQ Outdoor costs $400 for the camera alone. (Google Nest cameras don't require a base station or hub.) Of the two, the Arlo Ultra is a better value.
Features
This camera basically combines an outdoor security light with a top-notch camera, plus a built-in siren. Potential intruders will be subjected to the upsetting experience of being lit up with a spotlight. Then she or he is screamed at by a blaring siren and record in ultra-HD video quality. Plus, the Arlo Ultra has two-way audio. So you can join the fray and yell at intruders yourself through the mobile app.
Camera & Performance
This camera also amps that up to 180-degrees, giving you a panoramic view of the camera's surroundings. This essentially gets rid of all blind spots in the vicinity. So you really don't miss anything at all. Although Arlo Ultra records videos in 4K with an HDR. It allows it to capture a lot more details with more clarity, now as far as security cameras are concerned.
A lot of people believe that Ultra HD is overkill and not worth the fact that it can reduce battery life or slow down the camera and app. There certainly is truth in that sentiment. In order to record or stream videos in Ultra HD, you will need an extremely fast internet connection. And you also need a very capable smartphone with a great processor. Furthermore, the visuals you'll receive will only be slightly better than the 1080p. So I definitely believe 4K isn't entirely necessary.
Arlo Floodlight from Arlo Camera Collection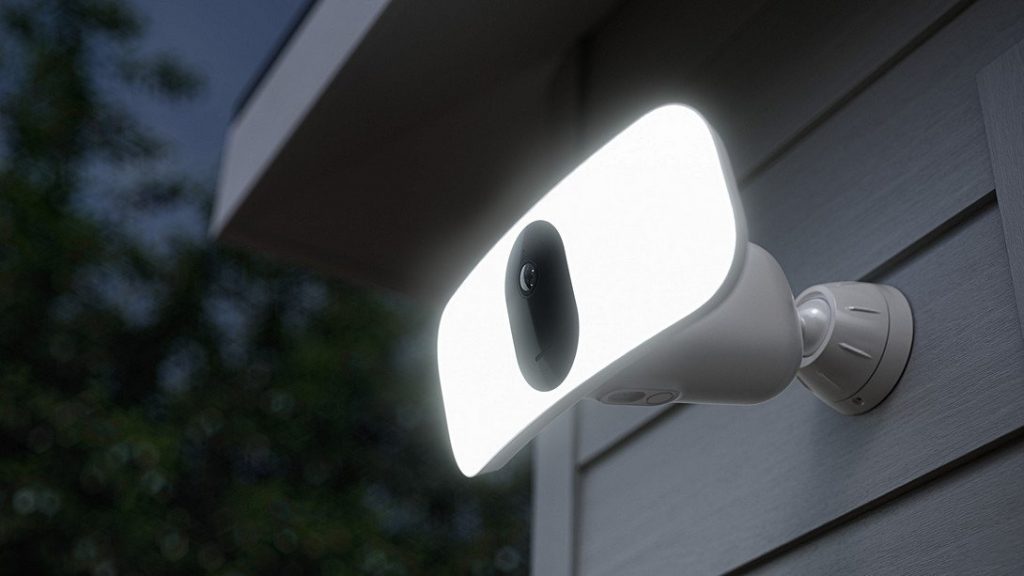 Arlo Floodlight camera's value proposition is strong –

$250
The Floodlight costs only $50 more than a Pro 3 cam. It shares many of the same features as Arlo Pro 3. And one of its components in the spotlight is how the camera and floodlight are working.
Set up & installation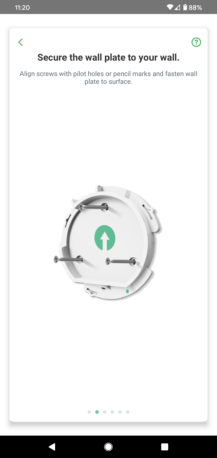 The original Pro 3 weighed just 316g. And the Pro 3 Floodlight tips the scales at 650g, over twice as much. As a result, the mounting hardware this time around is much harder. It rejects any type of magnetic mount in favor of a strong, physical connection. You get started by using the included wall plate as a template to mark off and drill holes for your mounting screws. I'd feel a little better if the plate itself were metal, as it's taking a lot of force here. But so far the plastic one Arlo uses has held up.
Camera & Performance
Despite being battery-powered and completely wireless, Arlo's camera truly lives up to the Floodlight portion of its name. I absolutely love how the camera can light up an entire area on-demand or via a motion event. And it is not limited to a small section in front of its view. Of course, I also really like how the light is powerful enough to enable color night vision. It's unlike other cameras with integrated lights, actually offers better details over its infrared black and white view.
Speaking of image quality, the camera's 2K HDR capabilities produces some of the best daytime visuals. I have seen it in a wireless camera to date. The camera's live view and recordings are clean and detailed. It's with very little pixelation seen, even with large amounts of motion activity. Colors, while muted compared to other cameras, are more lifelike. The camera was able to maintain high visibility across its view in scenarios with uneven brightness levels.
Arlo Pro 3 from Arlo Camera Collection
Feature & Performance
2 camera-kit retail pricing is US$500, and Arlo Pro 3 image resolution is sharper. It has a more vibrant 2K (2560 x 1440 pixels) with support for a high dynamic range (HDR). It promises better video quality in very dark or bright areas. A 160-degree field of view may be narrower than the Arlo Ultra 4K's generous 180 degrees. But it's a noticeable step up from the 130-degrees offered by the outgoing model. 
Other features are lifted directly from the Arlo Ultra 4K. An integrated spotlight allows Arlo to claim support for color night vision. While noise-canceling two-way audio and an on-camera siren further reinforce the Arlo Pro 3's security credentials. It also benefits from the neat magnetic charging system we met in April, which promises up to six months of camera battery life between charges. 
Things I don't Like
The Arlo Pro 3 comes with three months of Arlo Smart which includes person detection. Beyond that, you're going to have to pay. The Arlo Pro 3 only has a battery life of three to six months. While I've seen cameras that can last up to a year without needing a replacement or recharge. Also regarding smart home integration. If you don't already have the Arlo SmartHub, this is an added expense that you may not want to pay.
Arlo Pro 2 from Arlo Camera Collection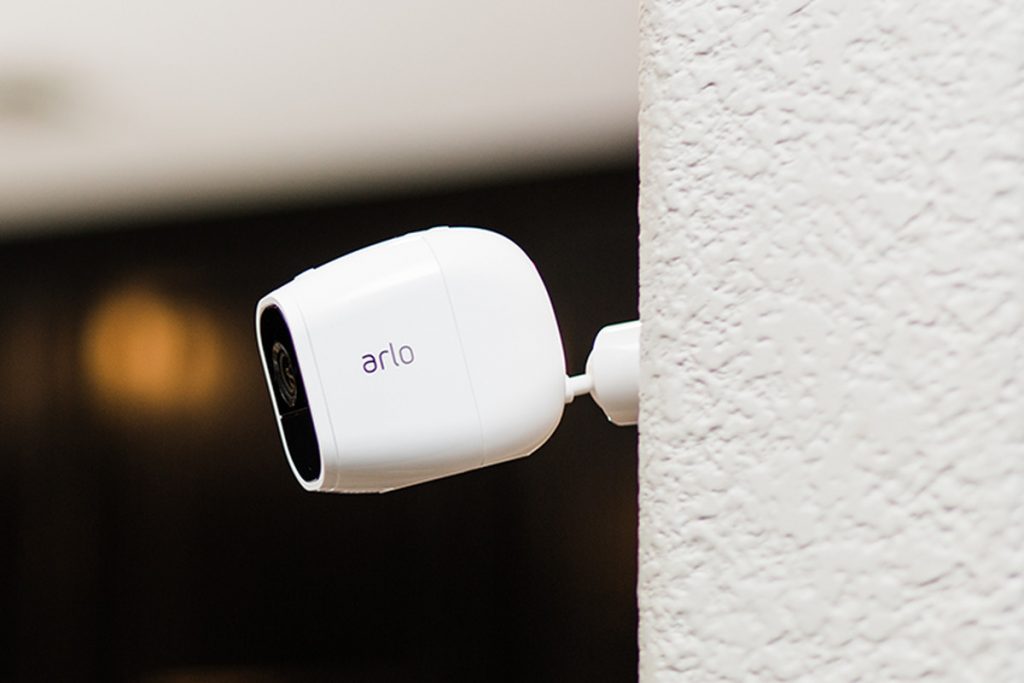 It's important to make sure your home is secure. But that can prove costly. Arlo is one of the better choices these days when it comes to wireless cameras, but its models often come in on the expensive side. We called the Arlo 2 Pro the best wireless camera you could buy and right now. Amazon has a two-camera kit with the Arlo 2 Pro on sale for just $199.
Features & Performance
The Arlo Pro 2 looks nearly identical to the Arlo Pro. The only difference being a smaller black front panel. It measures 3.1 by 1.9 by 2.8 inches (HWD), weighs 4.8 ounces. And also it has a glossy white housing that meets IP65 waterproof standards. A magnet embedded in the rear of the enclosure allows you to attach the camera to the round metal mounts or any metal surface, or you can just place it on any flat area.
The cameras delivered excellent daytime video in 1080p with rich colors and sharp image detail. The black-and-white night vision was also sharp out to around 25 feet and nicely lit. Motion detection worked very well, but I had to lower the sensitivity to avoid false alerts due to high winds.
There's a Sync button on the top of the camera, along with a button that opens the battery compartment at the rear. The Arlo Pro 2 uses a rechargeable battery pack that is rated to last up to six months. To charge the battery, bring the camera inside and plug the included charging adapter into the power jack located just below the battery compartment. The Arlo Pro 2 can also run on AC power when used indoors.
Set up & Installation
The setup for the Arlo Pro 2's was pretty simple and straightforward. I downloaded the app on my iPhone X (it works with Android, too by the way). I plugged in my hub to the Internet using an Ethernet cable, pressed all the sync buttons, and waited for every device to get connected.
I would say between the downloading, the syncing, and getting acclimated with the app, the setup probably took me about 15 minutes, which isn't bad at all. I have to give people a heads up, though: please make sure you have strong Wi-Fi before setting up this camera. I can't tell you how much frustration I've had setting up devices like this with spotty internet. These things beg for four arcs on that Wi-Fi icon we all love.
Arlo Essential Spotlight from Arlo Camera Collection
The new $130 Arlo Essential Spotlight Camera isn't as cheap as the $50 Wyze Cam Outdoor or the $100 Ring Video Doorbell, but it's yet another example of the growing trend of more affordable home security cameras.
The camera records in 1080p resolution and has a field of view of 130 degrees. This is a step down from the Arlo Pro 3, one of our favorite outdoor security cameras, which captures 2K video (to a max resolution of 2,560 × 1,440); and the field of view (how much the lens can "see") is quite a bit wider at 160 degrees.
Essentials have a nice, clear video during the daytime. The colors are vibrant and there is very little distortion. The edges of the image are slightly curved, but not enough to interfere with the clarity. The camera does have problems focusing on faces, though. 
Audio for Talk
It does feature a siren and two-way talk, though. The 80db siren can be set to go off when motion is detected, or you can set it to go off only when you manually press the alarm button. Unfortunately, 80db isn't very loud, and it's one of the quietest sirens we've seen on outdoor security cameras.
The two-way audio allows you to talk with people who are around your security camera. You can hear them, and they can hear you — at least that's the way the camera is supposed to work. I found that the Essential's two-way talk was fairly loud if you're the listener outside. I couldn't hear anything but garbled noise through the app. The app tended to stall and buffer whenever I tried to use it, too, making the process even more frustrating.
One of my biggest complaints about the Arlo Essential was the battery. It ripped through a full charge in less than a week. One of the biggest reasons for this is there are two very limited ways to regulate the sensitivity of the motion detector. The sensors constantly getting triggered means the camera is constantly recording — and wasting the battery.
Arlo Camera Video Recording Plans
Unlike most security systems, Arlo doesn't have 24-7 professional monitoring on its cameras. Right out of the gate, this exclusion saves users anywhere from $10 to $60 per month. Instead of monitoring, Arlo offers a few affordable video recording plans. This functionality means that your cameras will automatically record any suspicious activity and store it for you to review.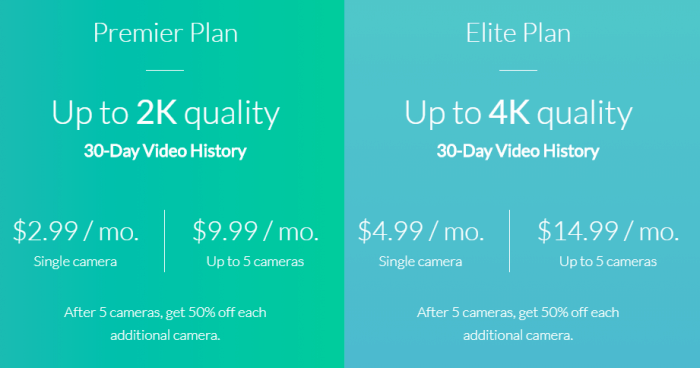 All Arlo camera purchases include their Basic recording plan for free. Again, this plan gives you seven days of free cloud recording on up to five cameras. But if you want more robust security with additional features, Arlo offers that as well. Their Smart Premier ($2.99 to $9.99 per month) and Smart Elite ($4.99 to $19.99 per month) plans are almost identical, except the Elite plan offer 4K video, whereas the Premier plan only offers 2K video quality.
Features included with both video recording plans:
30-day cloud video history

Live video streaming from anywhere

Intelligent alerts sent to your smartphone

Person, vehicle, and animal detection on cameras

Cloud activity zones for area-specific monitoring

Package detection to see when packages arrive
I hope you enjoy reading Arlo Camera Collection Feature and Performance Review and find it helpful. if you did, please support us by doing one of the things listed below, because it always helps out to our channel.
Support my channel through PayPal (paypal.me/Easy2digital)
Subscribe to my channel and turn on the notification bell Easy2Digital Youtube channel.
Follow and like my page Easy2Digital Facebook page

Share the article to your social network with the hashtag #easy2digital

Buy products with Easy2Digital 10% OFF Discount code (Easy2DigitalNewBuyers2021)
You sign up for our weekly newsletter to receive Easy2Digital latest articles, videos, and discount code on Buyfromlo products and digital software
Subscribe to our monthly membership through Patreon to enjoy exclusive benefits (www.patreon.com/louisludigital)