2022 Nest WiFi vs Eero WiFi, Which one is better | Google vs Amazon Collection
Your home WiFi router is located in the storage room, however, the loading speed becomes super slow when you're enjoying your time in the toilet, it's frustrating, right? 
Don't scream and things can be better if you continue to read this piece and learn about smart WiFi routers because I'll compare two primary brands on the market, which are Google Nest Wifi, and Amazon Eero WiFi.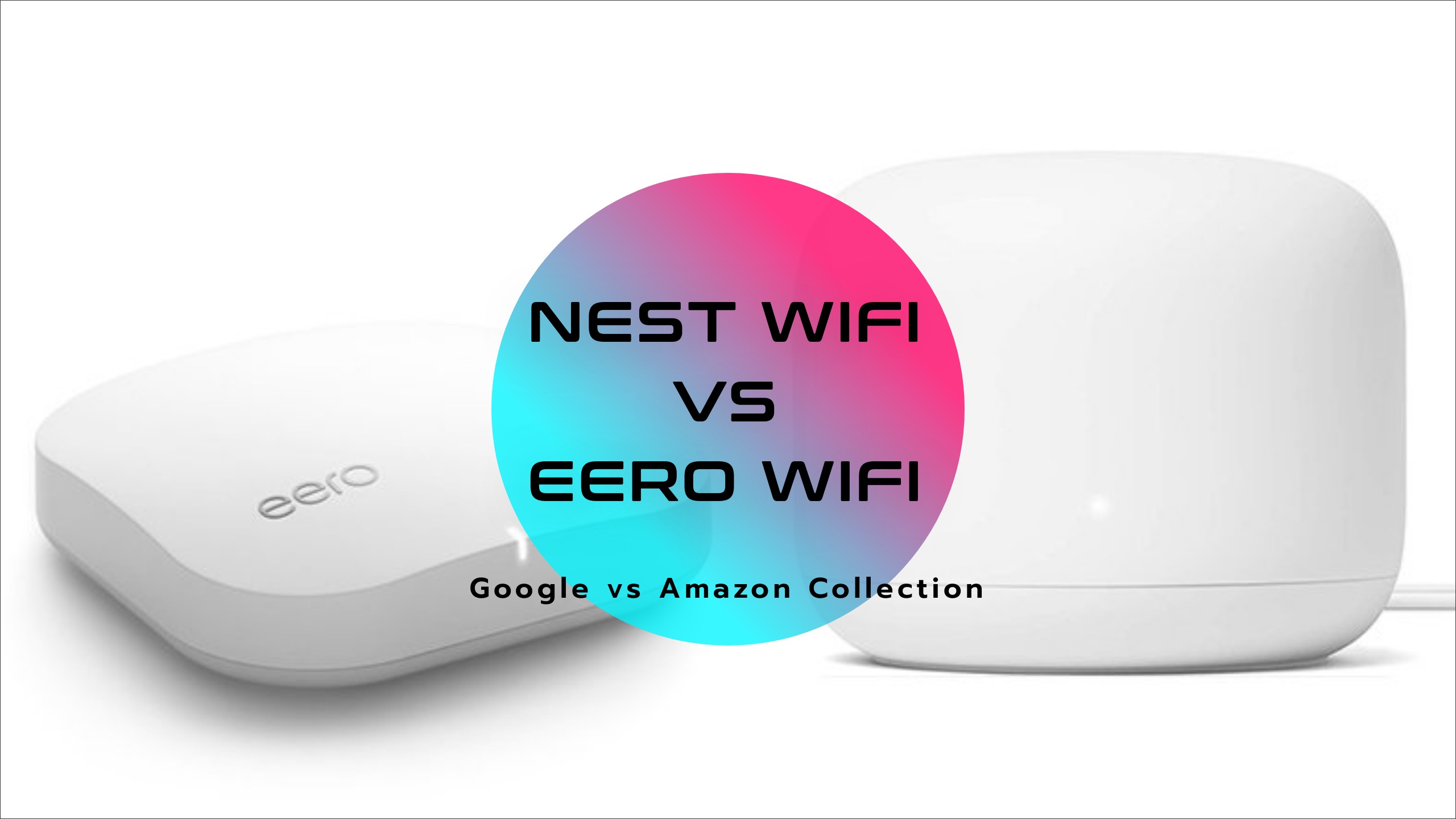 Your home WiFi router is located in the storage room. However, the loading speed becomes super slow when you're enjoying your time in the toilet, it's frustrating, right? 
Don't scream and things can be better if you continue to read this piece and learn about smart WiFi routers. It's because I'll compare two primary brands on the market. They are Google Nest Wifi and Amazon Eero WiFi.
Eero and Google Nest are both existing brands for mesh WiFi systems. So it's no surprise that the two companies go head to head in the market again. Eero is owned by global juggernaut Amazon while Google Nest is part of Google's acquisition of Nest several years ago. The end product is extremely satisfying regardless of which model you choose. There are bound to be some differences as is the case with mesh WiFi routers though.
In this piece, I'm going to review both mesh wifi systems and figure out what is the difference between Google Nest wifi and Eero WiFi. By the end of the article, you can select the right system for your place and don't waste unnecessary dollars on unnecessary things.
1. Nest WiFi & Eero WiFi System Set up
Both system settings are quite straightforward. You know where to plug in the ethernet port from your home modem and the new Mesh WiFi system. So the rest of the process is as simple as downloading an app for Android or iPhone and following the on-screen instructions.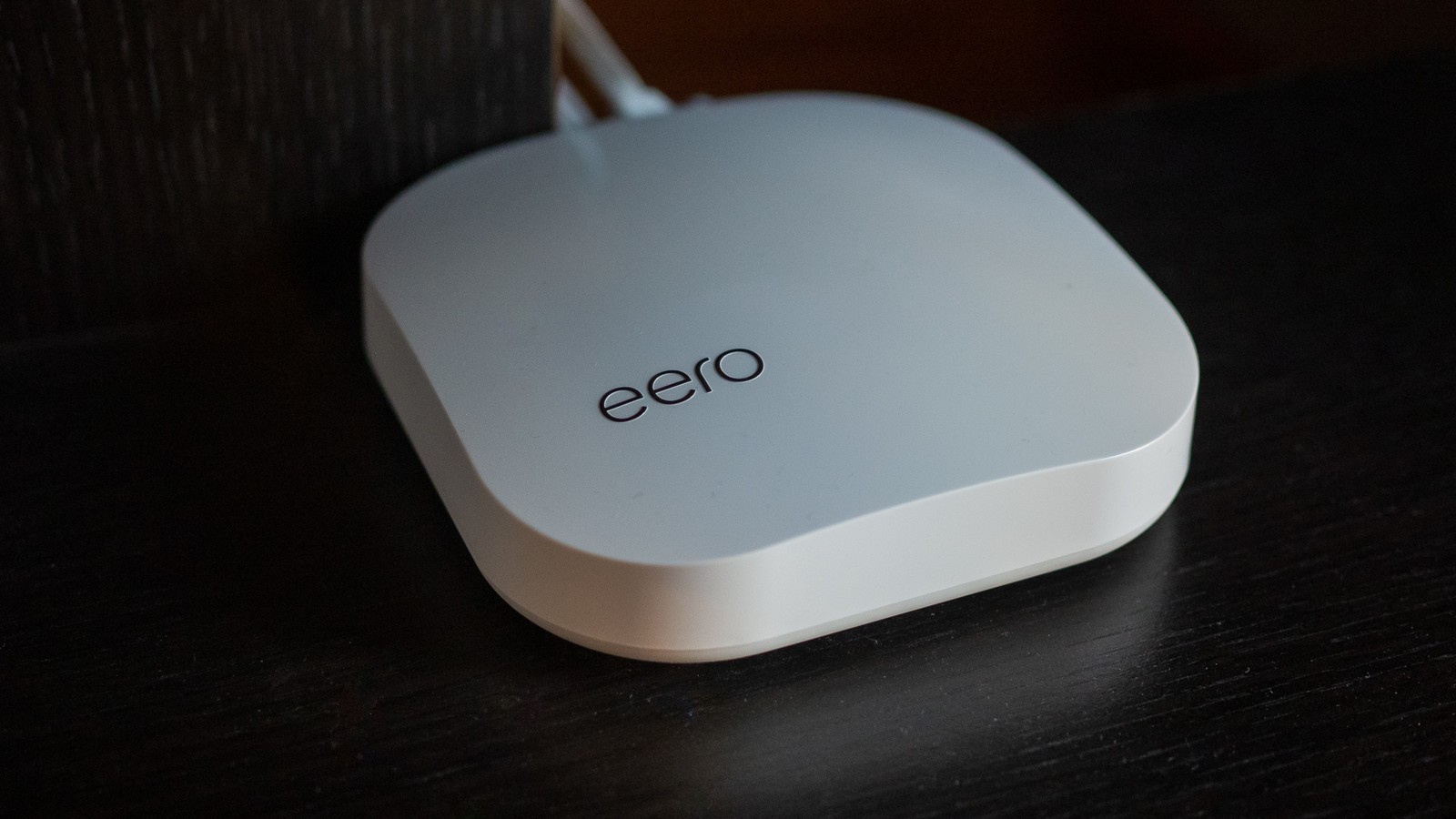 Google Nest WiFi and Eero mesh WiFi systems allow both users to download the app. It is listed on the Google play store and the iTunes App store to set up the WiFi system. Google Nest Mesh WiFi users also need to download the Google Home app. It helps you right from the setup process to the very end. Also, it even allows you to resolve any issues without interfering with the router physically.
Both systems have plenty of security features built-in as well, including parental controls and custom profiles for members of your household. It is also worth pointing out that Google Nest WiFi is backward compatible with the older generation of Google Wi-Fi systems, though the process to bring over settings from your older version of Google Wi-Fi setup, is currently not supported.
The same can be said about the Eero app which can also be used to control the company's Eero Pro Tri-band Mesh WiFi system. You simply have to plug in a cable from your modem onto the primary router and follow the onscreen instructions on the app to complete the process. You can name your networks, and establish parental controls within the app as well.
Winner: Tied
2. Coverage
It's a fact that most people want to upgrade to a mesh WiFi router to improve range. Thanks to the superior hardware used by Google, the Nest WiFi can offer coverage or a range of up to 2,200 sq ft as per the company's estimates.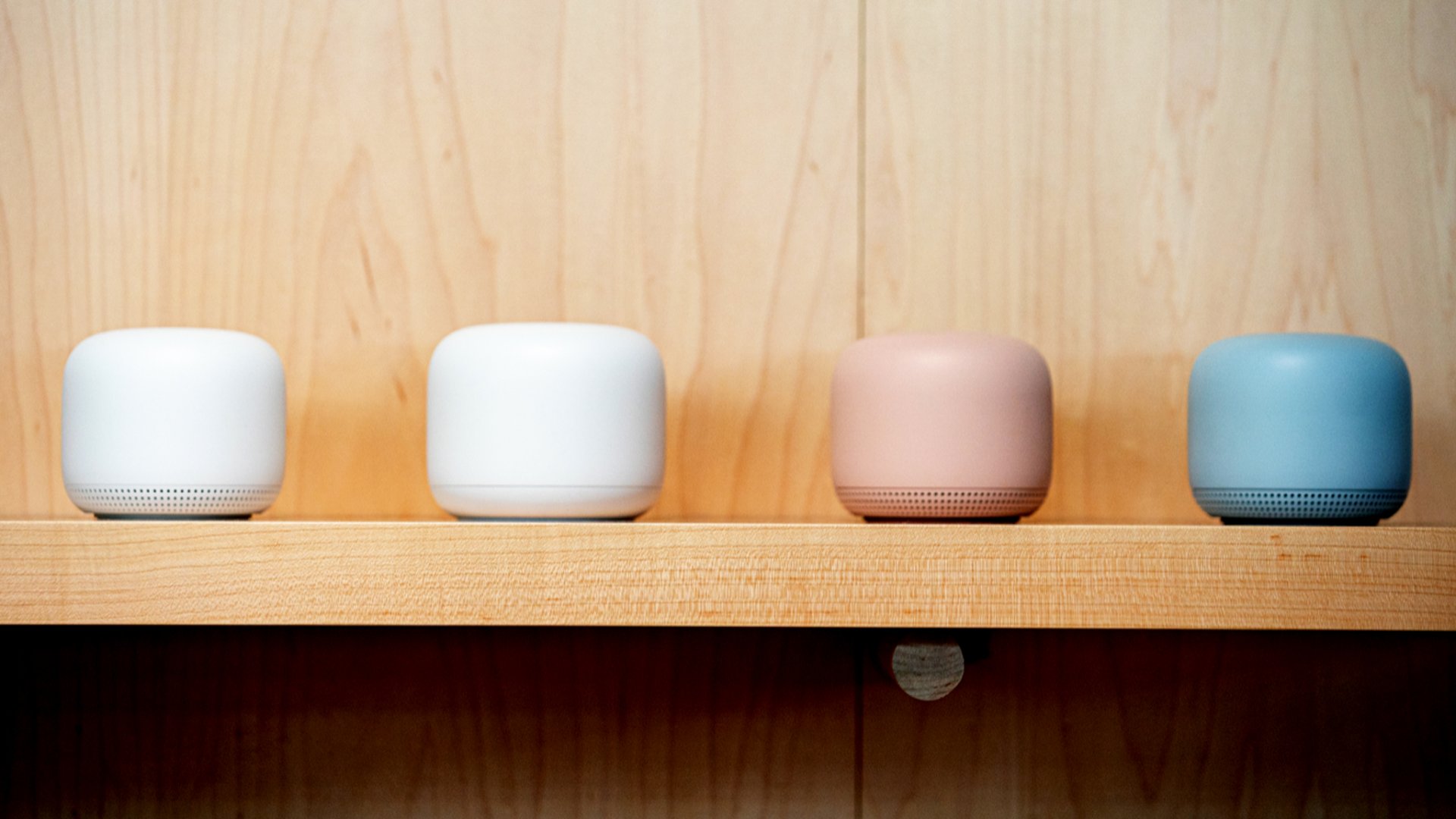 On the other hand, the Amazon Eero WiFi router can only cover a 1,500 sq ft setup, although Eero has provided 3 packs for larger homes on the online store. This is a significant downside for those looking to cover the entirety of their homes and larger space. 
Google has doubled the number of antennas available inside from two to four. This makes it compatible with 4×4 MIMO networks. However, the Amazon Eero Mesh WiFi system limits itself to a standard 2×2 MIMO connection with two antennas. 
Winner: Google Nest WiFi
3. Speed and Stability
Eero doesn't specify the speed number of its dual-band mesh system on the product page, the product packaging, or even the fine print on the product itself, but it claims that the system is best for a home with internet connections of up to 350Mbps.
That claim seemed to line up with our speed tests for Eero's earlier-generation hardware, with average wireless speeds that never exceeded 200Mbps when we were connecting via one of the satellites and not to the core router itself. When we tested the new system out, with that 300Mbps ISP connection, we had a similar experience. Speeds clocked in well above 200Mbps in the rooms closest to the router but fell closer to 150Mbps in the back half of the house, where we were connecting through a satellite.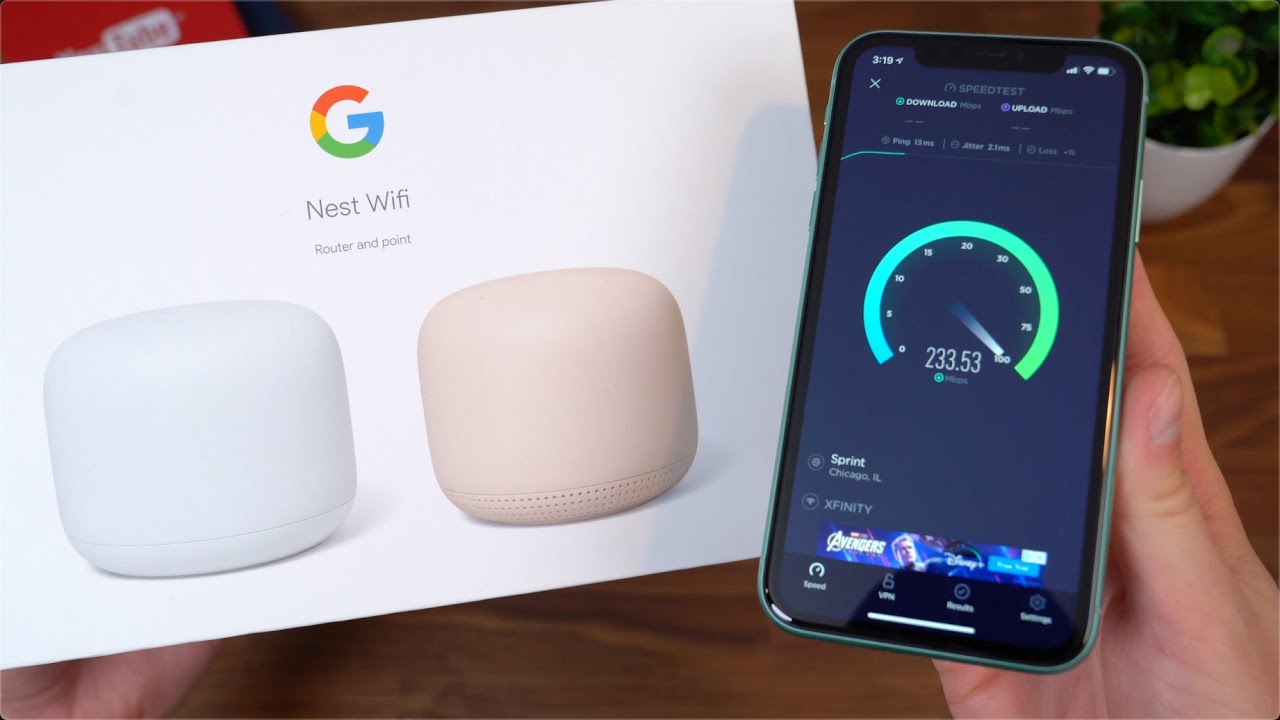 Nest Wifi Speed
Regarding Nest Wifi speed, when we wired the Nest Wifi router to a local server and then downloaded data from that server onto our test laptop, we clocked the top transfer speeds at close range and with minimal interference at 612Mbps. Eero's number was lower — 488Mbps — and speeds fell off considerably more at range than we saw with Nest.
That said, your actual speeds will depend on the layout of your home, the devices you're using, and the speed of your incoming internet connection. In my 1,300 sq. ft. home, where I pay for ISP speeds of up to 300Mbps, a two-piece Nest Wifi setup yielded average download speeds of 222Mbps when I tested it across five rooms at varying distances from the router and averaged everything together. Eero's average was slightly slower at 204Mbps. Eero also saw more of a speed dip at the range, with download speeds in the back of my house that we're about 60% slower than speeds in the front, where the router was located. With Nest, that drop-off was only 40%.
Winner: Google Nest WiFi
WIFI connection speed is important for us to enjoy the high-resolution video content, connected TV devices are another consideration. Please check out the other Google and Amazon comparison article
Apple TV & HBO Max App are in both devices finally, which is better in 2022? Chromecast with Google TV vs Fire TV Stick | Google vs Amazon
4. Hardware & Integration
Nest WiFi system now acts as a smart speaker as well. Google specifies that only the satellites (Nest Wifi Points) will function as a speaker, while the router doesn't carry this functionality. This can effectively help you throw commands via Google Assistant to quickly check internet speed or even play music in multiple rooms. In effect, the Nest Mesh WiFi system not only extends the wireless range within your home but also expands Google Assistant's availability.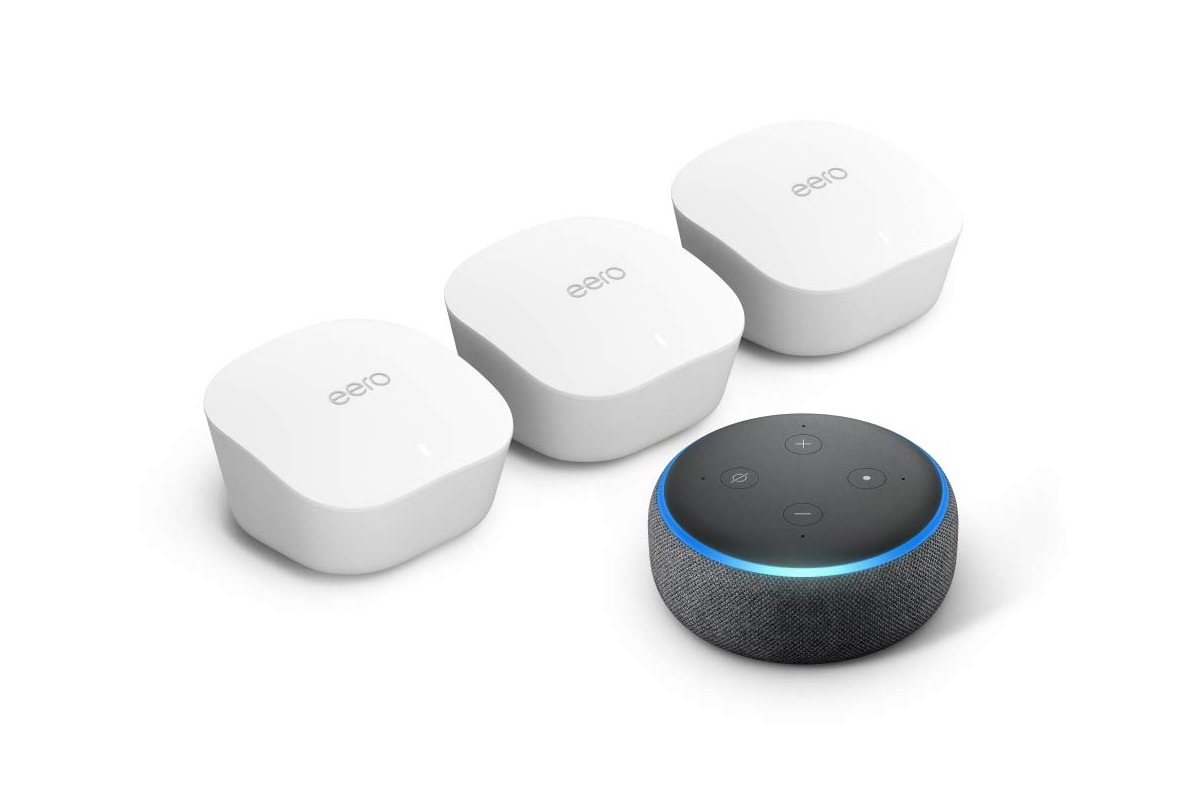 Given that the Eero is a more basic mesh Wi-FI router, it doesn't come with smart speaker facilities as it doesn't carry a microphone. As for smart home integrations, the Eero system works with Amazon's voice assistant Alexa, which lets you ask to pause Wi-Fi to a device or to tell you which Eero unit your phone is closest to the next time you're having trouble finding it. You won't find Alexa living in any of the Eero units, though — these devices don't double as smart speakers like the Nest Wifi Points. However, you can enable Alexa support by pairing a voice-enabled Alexa device like the Echo or Echo Dot.
Winner: Google Nest WiFi
5. Price
The Nest Wifi Router is more pricey than Eero, which is available as a standalone device for US$169, but you'll almost certainly want to get it with at least one Nest Wifi Point to extend the range and take advantage of the smart speaker functionality. 
Eero WiFi retail price is US$100/unit. If you think this is the lower price, you might be wrong, because Amazon Eero offers quite lots of promotions. For example, The Eero Mesh WiFi Router was just $69 last Jan instead of the usual $100. Thus, if you're not hurrying to own a new Eero WiFi, I suggest you wait until the next shopping promotion season.
Winner: Amazon Eero WiFi
Google Nest WiFi vs Amazon Eero WiFi Verdict
As you can see, Google Nest WiFi has more outstanding performance than Eero WiFi, but of course, Eero retail pricing is lower than Google Nest WiFi, which almost helps you save more than 50%. 
Having said that, in most the area Customers can choose the variant that suits them the best. For example, if you have a large home with multiple stories, perhaps it's a better idea to go for the Google Nest Mesh system. On the other hand, if you only want connectivity within the same floor and to different rooms, the Eero will serve the purpose really well.
I hope you enjoy reading 2022 Nest WiFi vs Eero WiFi, Which one is better | Google vs Amazon Collection. If you did, please support us by doing one of the things listed below, because it always helps out our channel.
Support my channel through PayPal (paypal.me/Easy2digital)
Subscribe to my channel and turn on the notification bell Easy2Digital Youtube channel.
Follow and like my page Easy2Digital Facebook page

Share the article to your social network with the hashtag #easy2digital

Buy products with Easy2Digital 10% OFF Discount code (Easy2DigitalNewBuyers2020)
You sign up for our weekly newsletter to receive Easy2Digital latest articles, videos, and discount code on Buyfromlo products and digital software
Subscribe to our monthly membership through Patreon to enjoy exclusive benefits (www.patreon.com/louisludigital)