Wyze Camera V3 vs Blink Mini 2022 – Which One Blows Away Those 100+ Dollar Smart Security Cameras?
Smart home security cameras are becoming more popular with more brands and options entering the market for consumers. What's more, consumers feel thankful because there are some little, affordable indoor and outdoor security cameras that exist in the world. So consumers can easily spend less than US$100 on a home security solution. Is the quality good and a good value for money that is priced at a lower rate?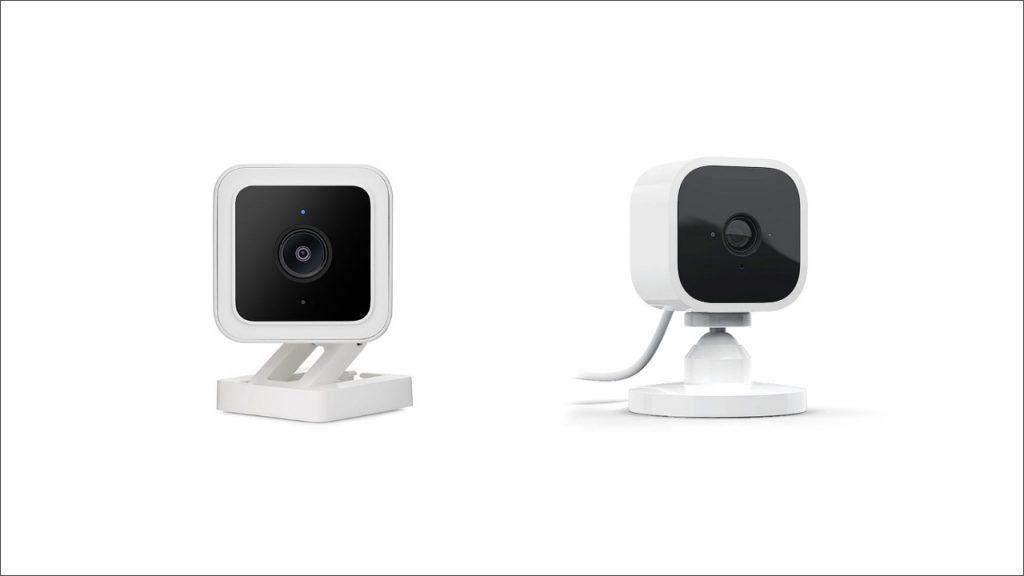 Affordable smart home security cameras don't represent the quality is lousy. It's just like a budget airline versus a traditional airline. It keeps the core features, because gimmick features in a way are unnecessary if you are a familiar user. In fact, affordable cameras can give us lots of good surprises and impressions.
In this article, I would walk you through two affordable cameras – Wyze Camera V3 versus Blink Mini. At the end of the article, you can learn the design, video quality, audio performance, app software and pricing. It's for you to make the right decision.
Design and Installation
The Wyze Camera v3 only has the wired version, and this version both fits for indoor or outdoor using purposes. The security camera is with the IP65 water resistance, so it can repel dust and handle rain and low-pressure water flow. However, the camera can't resist the high-pressure sprays or submersion, although it can handle most climates.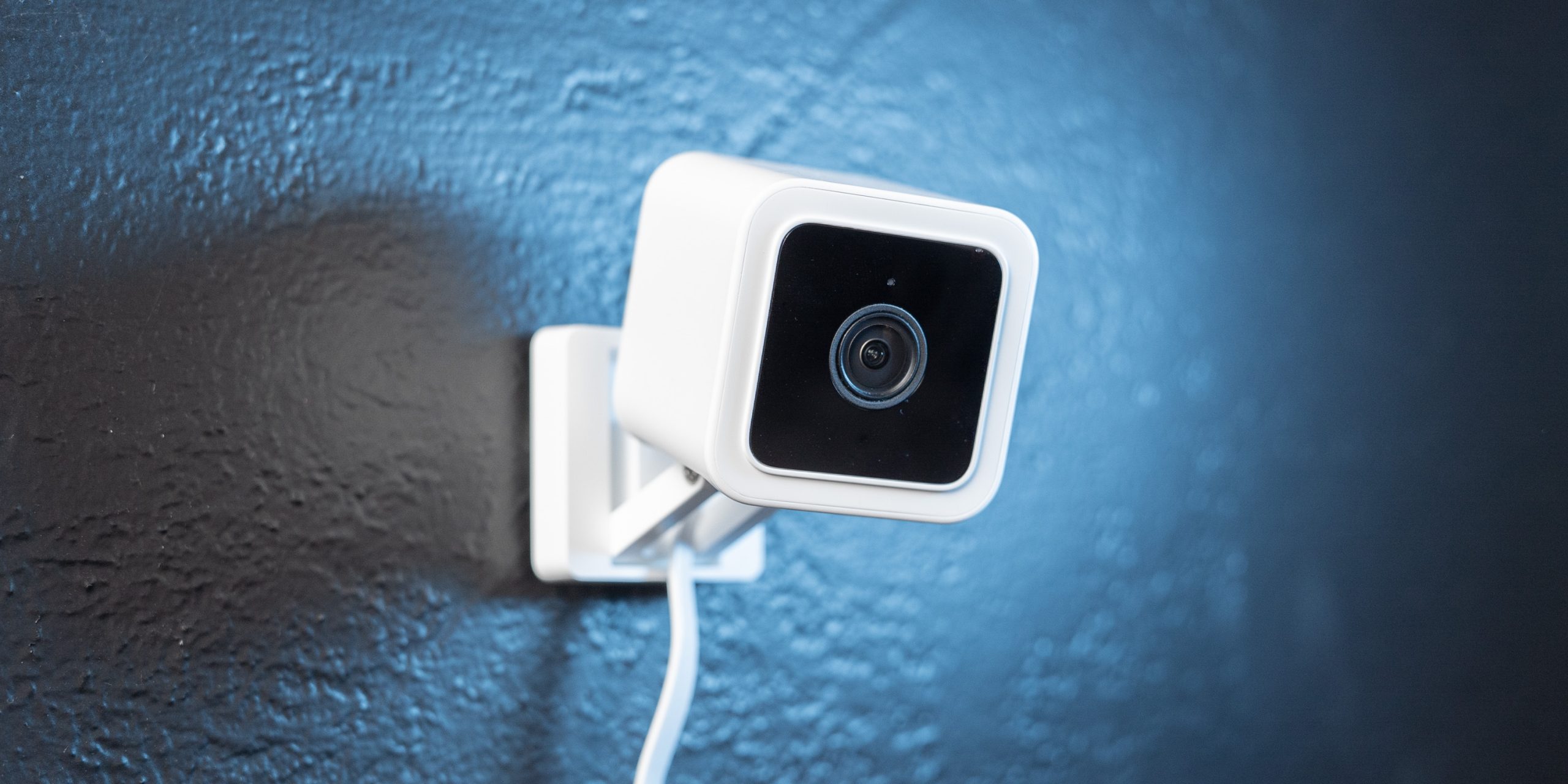 Wyze Camera V3 is compact and boxy, which is at 2.05 x 2 x 2.3 inches. The weight is 98.8g, so it's very light and you can put it anywhere or attach it to the wall. Meanwhile, due to being light, it can easily become dislodged or knocked over unless you secure it in place. What's more, the camera also is equipped with a microSD card slot that takes cards up to 32GB in size. So even without the subscription, it enables you to turn on 24/7 recording. It's enough for up to three days of non-stop recordings at least.
Only a wired version of Blink mini is available as well, however, it's only for indoor usage. There's nothing especially striking about the design of the Blink Mini, which is just the simple rounded cube shape.
Blink mini is only has 2 cm tall, and you find that it is primarily a plastic build, minus a metal disc in the base. It might just look like expected creaks and groans when adjusting the angle and position using the plastic ball and socket joint. It doesn't offer the MicroSD card slot, but it's easy enough to mount the Blink Mini on the wall with the included screws, which is not bad.
Winner: Wyze Camera V3
Video Quality
The Wyze Camera V3 boasts several performance upgrades over the V2. It uses a starlight sensor, and it delivers 1080p video at 20fps with a 130-degree field of view. However, it's not quite sharp enough when it comes to identifying strangers intruding on your property.
For night vision, that's where the Wyze Cam v3 shines as a budget camera. It indeed can compete with some cameras priced at 100 dollars more, such as Ring stick up camera, Blink outdoor camera. By default, it switches between color night vision, provided by the starlight sensor, and black-and-white infrared based on how much ambient light is around. The camera also supports person detection, but you'll need a Wyze Cam Plus subscription to access these features.
Blink Mini serves up delightfully crisp, clear video, because of its Full HD resolution. Daylight images are offered in full color. While infrared vision in low light and darkness creates the usual spooky black and white effects. These are associated with all-night vision cameras.
As for how the camera works, this is effective but its features are very limited. While it is equipped with motion detection, the performance is not stable. The face, human, or pet detection performance is quite low.
Winner: Wyze Camera V3
Audio Performance
The Wyze Camera v3 comes with 2-way communication. You can talk to your visitors, and families just like talking via a phone call. The camera has the mini siren feature. However, the sound detection underperformed. Only deep voices directly next to the camera can trigger an alert. It's best to rely on motion detection for detecting intruders.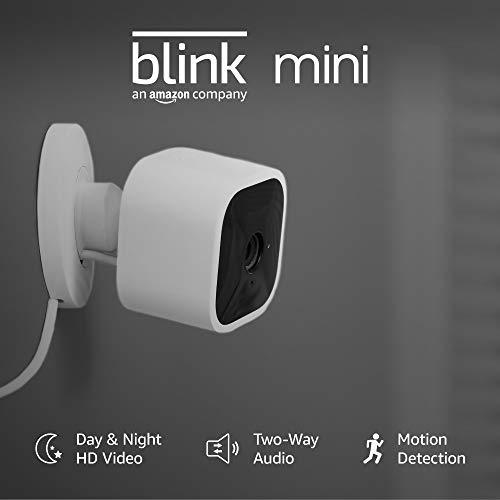 Blink Mini allows for a two-way audio chat from the smartphone app to the camera, and it can alert your phone when it detects activity in one of your configured activity zones. From my point of view, the Blink Mini works well in this audio area, although it can only integrate with Amazon Echo speakers. Link the Blink Skill with your Amazon account using the Alexa app on your phone and you'll be able to use your voice to display the live feed from the camera on the screen of your Echo device.
Winner: Blink Mini
App Software
Wyze camera V3 app is helpful, although some features can be only accessible after activating the subscription. Wyze can connect both Google Assistant and Amazon Alexa.
And for the video, you can see a screenshot of each connected camera. On the App, you can change the video resolution, record or take a photo of whatever's on the feed, turn on the siren to scare someone off, activate two-way talk audio, or turn off the camera. Also, You can customize event sensitivity or what triggers a notification for each camera.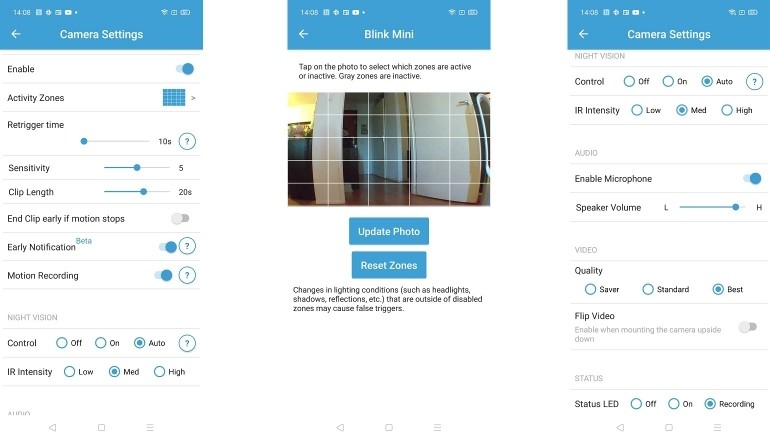 The Blink app can only connect with Amazon Alexa. But it allows users to set a schedule to arm or disarm the Mini. It can make it easy and be more hands-off to set the security features when you have a fixed schedule.
Also, the Blink Mini lets you activate specific areas that you want to remain active or inactive. For example, Blink mini can capture the window area, then you can deactivate the frames where there are leaves or trees so you won't get alerted whenever they move.
Winner: Tie
Pricing
Blink Mini is priced at US$34,99, which is cheaper than Wyze Camera V3 priced at US$35,98. The Wyze Cam Plus subscription service offers person detection and enables unlimited recordings. Without unlimited, the camera will record no more than 12 seconds at a time and is priced at $2 per month or $20 per year.
On the other hand, the monthly subscription for Blink's cloud storage will cost US$3 per month for every camera. After activating the plan, you can store the videos in cloud storage. Basically, it's a must-have subscription because blink doesn't have a microSD card slot.
Winner: Wyze Camera V3
Verdict
Wyze Camera V3 can be placed outdoors and indoors because it can stand in different weather conditions. The price is a little bit more expensive than Blink Mini, but the features are close to each other, and Wyze camera V3 is equipped with a micro card slot. So you can not subscribe to the plan as well if you don't need more advanced features. Even though you activate the plan, the total cost is still less than US$100. And the overall performance is close to cameras priced at more than US$100, meanwhile, the price is much lower. If you are looking for a good value-for-money entry-level camera, Wyze Camera V3 must be one of your options.
I hope you enjoy reading Wyze Camera V3 vs Blink Mini 2022 – Which One Blows Away Those 100+ Dollar Smart Security Cameras?. If you did, please support us by doing one of the things listed below, because it always helps out our channel.
Support my channel through PayPal (paypal.me/Easy2digital)
Subscribe to my channel and turn on the notification bell Easy2Digital Youtube channel.
Follow and like my page Easy2Digital Facebook page

Share the article to your social network with the hashtag #easy2digital

Buy products with Easy2Digital 10% OFF Discount code (Easy2DigitalNewBuyers2021)
You sign up for our weekly newsletter to receive Easy2Digital latest articles, videos, and discount code on Buyfromlo products and digital software
Subscribe to our monthly membership through Patreon to enjoy exclusive benefits (www.patreon.com/louisludigital)