It might be okay if you manually list and change the product data, which includes the product, inventory, and shipment information on a single channel when you just started selling a few items online. However, your enjoyable days must go away along with your transaction volume going up on multiple online channels because if you are still handling by manual, you will get frustrated in the massive error of inconsistent product information across channels, heavily time-consuming to handle inventory in stock, or out of stock, and logistic for customer order delivery, order refund.
Also, manually managing those data connections is both cumbersome to maintain and dangerously prone to error, because requirements vary from each ad network or a retail marketplace, a web store destination. Once the data feed gets an error or very slow to respond, refresh and update on the destination, you could miss out on a huge chunk of sales and revenue. 
Thus, if you want your products to stand out on Amazon, Lazada, Rakuten, Google Shopping, Facebook, ShareASale affiliate network, and others, you're going to need high quality customized product listing data, inventory data, and order fulfillment data feeds in an automatic format across channels. Today's most successful sellers maintain a well-oiled machine of feed syndication and data harmonization — with strong pipes and paths that always send the correct data to each and every destination. 
In this article, we will introduce one of the most popular platforms – ChannelAdvisor, which is a platform you can leverage and centralize to manage all product data in a flexible and scalable format. By the end of the article, you can learn how to syndicate your Shopify product data with the Amazon store, fulfill multi-channel orders by using FBA.
What's ChannelAdvisor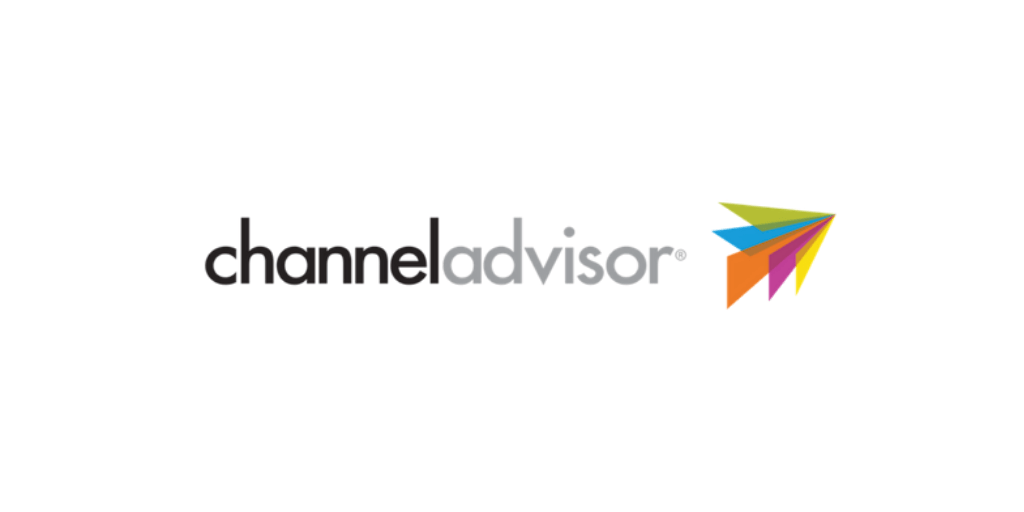 ChannelAdvisor is a leading e-commerce cloud platform whose mission is to connect and optimize the world's commerce. ChannelAdvisor holistically helps retailers and branded manufacturers worldwide improve their online performance by expanding online sales channels, optimizing their operations on inventory management, order fulfillment for peak performance, and providing intelligent and actionable analytics to improve competitiveness. ChannelAdvisor can power their customers' sales such as Shopify, Lazada, Rakuten, Amazon, eBay, Google, Facebook, Walmart, and hundreds more, and centralize multi-channel order fulfillment, like saying using FBA or FBM to fulfill orders from Shopify, Rakuten, Lazada, etc.
Product Data Feed
"Product and marketing strategy is one thing, easily and accurately listing them to buyers is first thing first"
I remember Jack Ma said before "If he had to select either a creative talent or a solid execution talent to work with, he would have no doubt preferred working with a seasoned and solid execution talent.
Ensuring the data to the destination can be immediately and accurately reflecting is very important,  in particular when we run multi-channels in which the product listing regulatory is varied. Even if you have a brilliant product and marketing strategy ahead, however, your product can't be executed to show buyers correctly in time, or can't be optimized in the right digital format for SEO purposes, you will still lose the game.

ChannelAdvisor marketplace has the tools to support both first-party and third-party selling strategies on over 100+ retail and marketplace networks, such as Shopify, Amazon, and Shopify. You can create custom templates and add on attributes for different destinations and through the templates and attributes to manage all of your product title, description, enhanced product content, product images and video content, pricing product URLs, across multiple channels on one platform to maximize your effort, reach and results. Like saying, your Amazon SKU URL might include an ASIN number in the URL, which is not helpful on the SKU Shopify URL. If you put the Amazon SKU items' information as the original, you can custom the Shopify URL structure and ensure the URL only includes keywords you prefer, and exclude the ASIN numbers.
Basically, it can transform your product data to meet the needs of any merchandising and marketing destination with compliance.
Transform a single stream of data into a different format for each destination

Optimize your product content across large and small retail channels

Instantly identify and fix any data feed errors

Automatically adjust templates any time a channel changes its requirements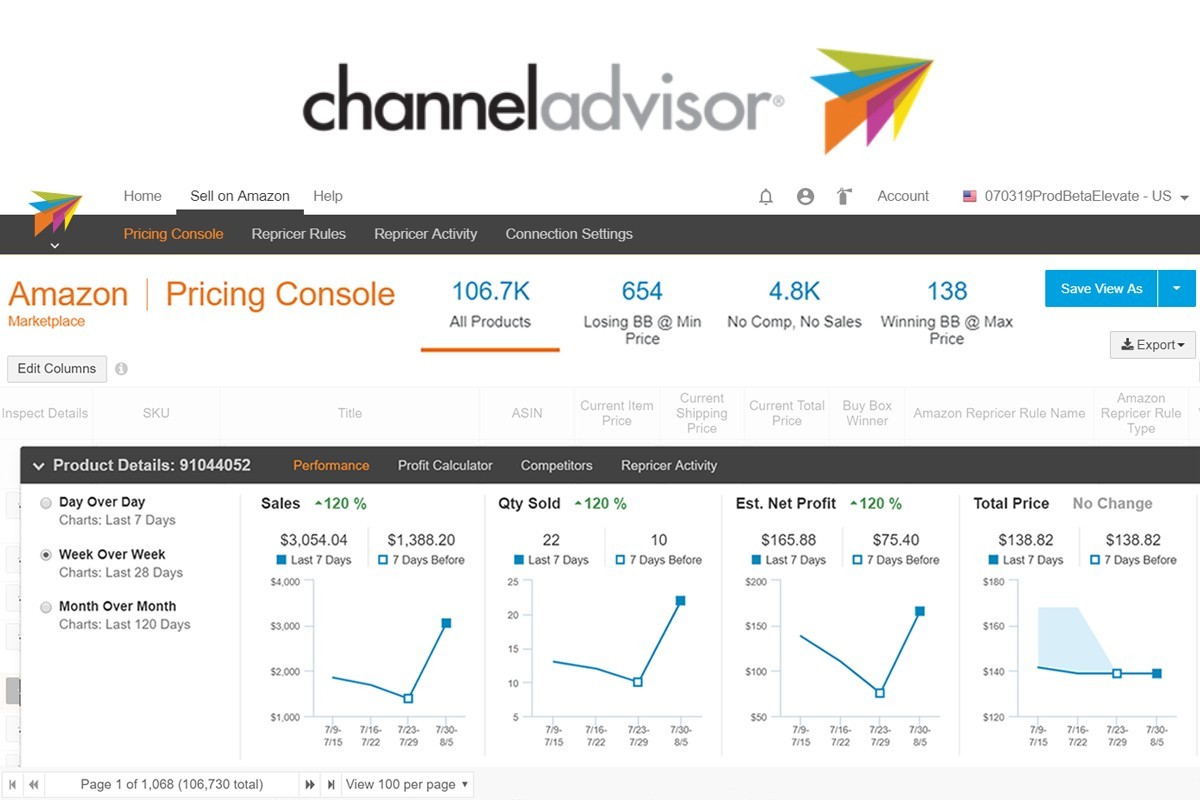 Also, ChannelAdvisor Product Feed Management allows you to stay ahead of the product pricing management. After all, pricing modification is an online seller's daily mission, for the purpose to ensure the SKU pricing is attractive enough in the target markets. It would be a nightmare if you have to modify the same SKU across all online channels and change it again in a day if it's necessary. For ChannelAdvisor, it can facilitate from below several features.
Pricing Console 

Pricing Strategies 

Product Feed Management Demand Forecaster 

Velocity Repricing 

Benchmarking
Inventory Management
"Listing a single SKU is one thing, forecasting inventories and creating fulfillable SKU bundles with dynamic pricing is a key way to increase sales and conversion rate"
First thing first, non-syndicated SKU inventory across online channels increases the cancellation rate from a customer order when you are not aware your SKU has been out of stock. Although Amazon FBA (fulfilled by Amazon) can allow you to fulfill multi-channel and show you the inventory status in the Amazon warehouse, it's not efficient if you are also using FBM (fulfilled by merchants), and having warehouses (OAS, etc) in different corners worldwide. So in this case, you need a further centralized dashboard view like ChannelAdvisor, which can real-time reflect all SKUs inventory status, which helps you forecast the SKU sourcing for different markets, and refill the stock of specific SKUs in different warehouses, and understand the storage cost and a way out to find the best optimal way to store.
Secondly, inventory management is dealing with product selling strategies, because if you are bundling different items into one SKU, basically you need to consider the lowest cost and fulfillment time by looking at the distance between the destination and the warehouse locations of different items. So you need to formulate a strategy, how to make sure it can be fulfilled meanwhile it's cost-effective. Basically, you are not able to make it happen if you don't have a data record in a centralized view, which supports you to learn the intelligence.
Order Fulfillment
"Selling products is one thing, getting them to the buyers is another"
Order defect rate, Return Dissatisfaction Rate, and Late Shipment Rate are not that welcomed by you and you dislike to see their figure arising up. ChannelAdvisor's software can relieve your stress and help you improve the performance, because it integrates with most shippers whether you're dropshipping, self-fulfillment, or using third-party logistics (3PL). Experience complete integration with the Enhanced Fulfillment Network including Amazon Seller Fulfilled Prime, OAS, FedEx, UPS, USPS, Stamps.com for USPS, etc.
Distribution Networks 

Third-Party Logistics 

Seller-Managed Fulfillment 

Shipping Management Suite 

ChannelAdvisor Fulfillment Services
ChannelAdvisor provides you to create the shipping templates, which include the shipping method, the SKU weight and size attributes, shipping rate, etc. Like saying if you use OAS for FBM, you can integrate with OAS and store the SKU items in the OAS warehouse, and refer to the OAS delivery rate to create the template in Channeladvisor.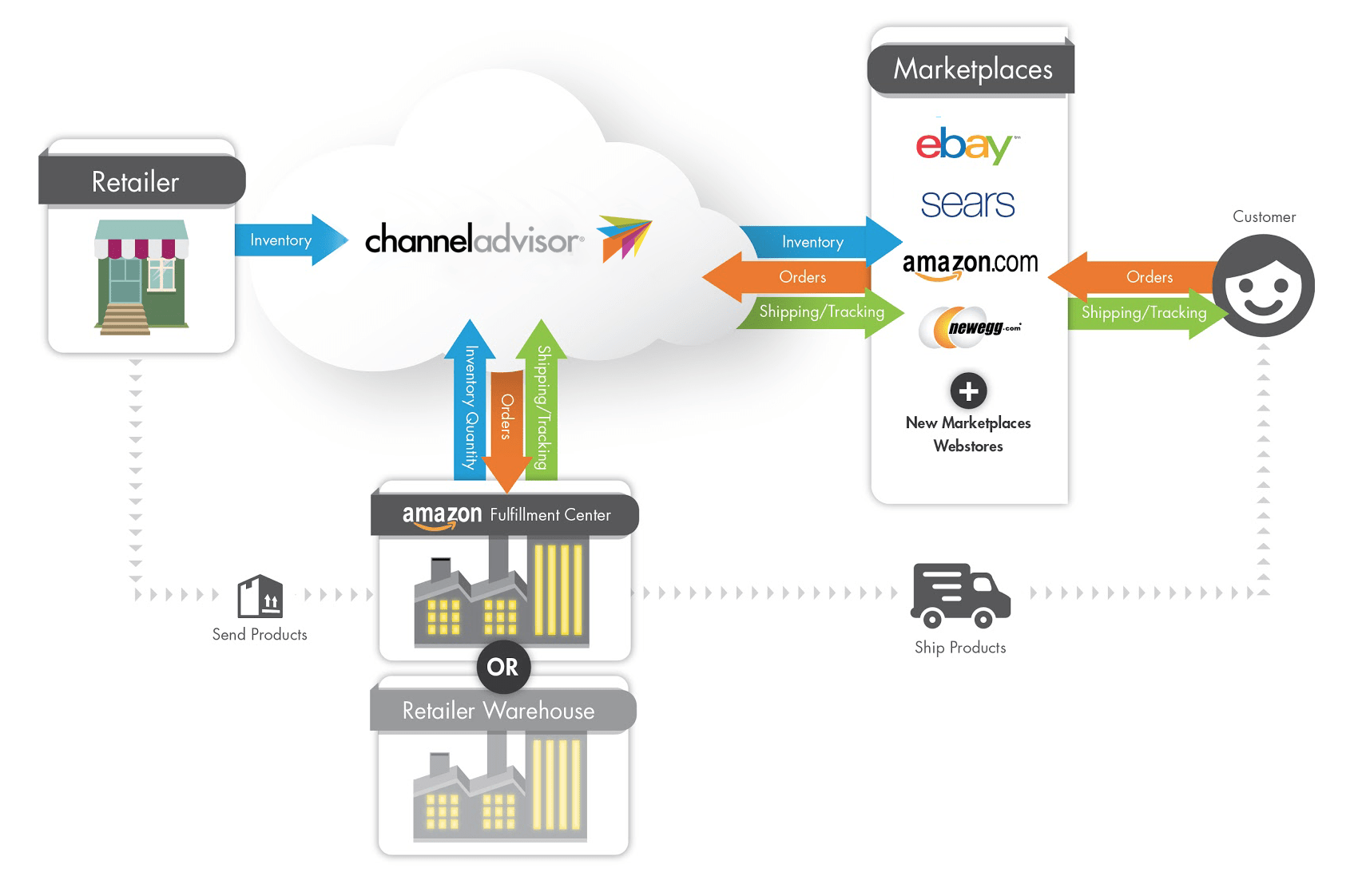 Thus, no matter how many online channels, such as Shopify, eBay, Rakuten, Lazada, Amazon, Facebook, etc you're running and how many markets you are targeting to sell, you can leverage ChannelAdvisor to fulfill orders to the destinations, such as USA, Japan, Australia, Europe countries via FBA.
Or you can select to fulfill by yourself, like saying integrate with a third-party logistic company and create the fulfillment template for SKUs, for the purpose to ensure the cost calculation, and the fulfillment warehouse is correct.

Last but not least, if you are selling bundle SKUs for an increased conversion rate, you can fulfill them by using two different fulfillment methods, for example, the device is fulfilled by FBA, and the accessory is fulfilled by yourself. All these combinations and strategies are decided by your strategy and calculation.
I hope you enjoy reading How to Centralise Managing Order Fulfillment, Inventory & Product Data for Multi Channels. If you did, please support us by doing one of the things listed below, because it always helps out our channel.
Support my channel through PayPal (

paypal.me/Easy2digital

)

Subscribe to my channel and turn on the notification bell

Easy2Digital Youtube channel

.

Follow and like my page

Easy2Digital Facebook page

Share the article to your social network with the hashtag #easy2digital

Buy products with Easy2Digital 10% OFF Discount code (

Easy2DigitalNewBuyers2021)

You sign up for our weekly newsletter to receive Easy2Digital latest articles, videos, and discount code on

Buyfromlo

products and digital software

Subscribe to our monthly membership through Patreon to enjoy exclusive benefits (

www.patreon.com/louisludigital

)