CBD Advertising – Best Practices to Run Ingestible CBD and Topical CBD Ads
You must have concerns regarding whether you can advertise CBD products in digital channels. For example, can you advertise CBD on Facebook or not? I can tell you the answer is yes. But it is possible to advertise CBD with the right approach. CBD entrepreneurs and marketers need to find a way to promote their CBD product in a way that doesn't interfere with each channel's ad policy.
You might be thinking you have already understood CBD advertising laws. In fact, you would be wrong. it's because many CBD products, such as ingestible CBD and topical CBD, also mean that you need to consider each unique platform before you tailor an ad. After all, sites still take some level of risk when they accept your marketing drive. You should eliminate this where possible by keeping the above in mind. Meanwhile, you might also want to consider rules as they stand per platform. It's for the purpose to ensure your effort won't be wasted.
In this article, I am going to share some tips and tricks on how to run CBD ads for both ingestible CBD and topical CBD. By the end of this article, you can master what is the difference between ingestible CBD and topical CBD ads, what channels we can consider, and how to run ads.
CBD Advertising – What are Ingestible CBD and Topical CBD?
Ingestible CBD products are any CBD products that are designed to be processed through your digestive system, in order for the CBD to get into your system. In the market, there are multiple types of ingestible products, including gummies, capsules, soft gels, and honey. The gummies and soft gels are pre-measured doses, for easy addition to your daily routine. Basically, ingestible CBD product ads are almost banned by digital advertising channels, such as Google, Facebook, Instagram, Twitter, etc, and also prohibited by marketplaces, such as Amazon, eBay, etc.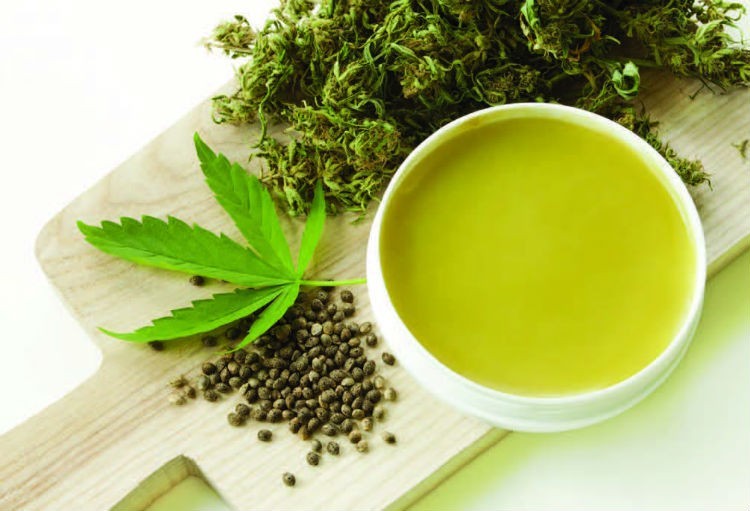 Topical CBD products are any CBD products that are designed and applied directly to the skin. It can include any cream, lotion, salves, or serums. Topical CBD products can help address pain or inflammation that's at a specific area of your body, such as on the joints. The product won't enter the bloodstream. So a topical CBD product isn't designed to address systemic problems, but it may help directly on the skin.
Compared with ingestible CBD, Topical CBD indeed has more space to run advertising in digital channels. For example, Facebook ads allow ads creative landing URLs that include the wordings such as topical CBD collection. However, if the landing page content is filled with only CBD terms and ingestible capsules, oil, etc, it would be definitely disapproved.
CBD Advertising – Policy and Regulatory of Main Digital Advertising Platforms in the Asia Pacific Region
Before starting, please note that I would categorize 4 types of situations in each digital advertising platform mentioned below, which are A, B, C, and D. This letter is separately associated with the workaround solution. I would share more details in section three.
1. CBD Advertising – Google Ads
Google ads must be one of the most restricted limited platforms for both ingestible and topical CBD ads. Even if you like to just use Google keyword planner to grab some keyword query insight and forecast, Google removes all the data and disallows you to search any terms related to "CBD", I'm not kidding.
Google search ads, GDN ads, Youtube ads, and shopping ads (merchant center) are all following up with the Google ads policy that is called unapproved pharmaceuticals and supplements. If you are interested in more details, please search on Google.
Situation: D
2. Microsoft Ads and Verizon Media
Same with Google Ads, Unfortunately, CBD advertising on the Microsoft ads ecosystem, like Bing and Yahoo search ads, is also a current no-go. In fact, alongside Google, Microsoft search ads will altogether eliminate any ads that refer to CBD products.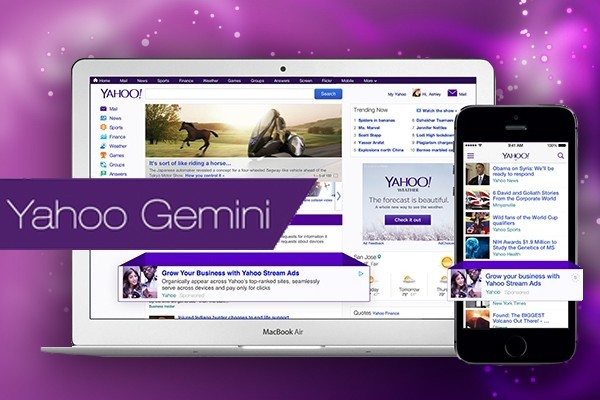 Having said that, not all of the ads inventory under this ecosystem is not selling to CBD sellers. Microsoft Ads partner Verizon Media actually is providing display and native ads inventory for CBD sellers, like Yahoo Gemini native ads, etc. The policy is for non-ingestible hemp, CBD, and CBN products (e.g. lotions, creams, salves, oils) to be acceptable on a case-by-case basis. The product must be derived from industrial hemp and intended for topical use only. Marijuana-derived CBD or CBN is not allowed.
Situation: B, C, D
3. Facebook and Instagram Ads
Facebook has relaxed its outright ban on CBD products indeed. In a way, advertisers are allowed to run ads for topical hemp across Facebook. Advertisers can run ads that direct to landing pages that feature ingestible hemp and topical CBD. But the ads cannot specifically feature those products. Facebook is still prohibiting ads for ingestible CBD, including ads that direct to landing pages with those products.
Alongside its mother Facebook, Instagram denies and even penalizes companies attempting to advertise CBD products on the platform. That said, as Facebook and Instagram ads set up are in the same system, it should be supposed to work if the Facebook ads piece is approved.
Situation: B, C, D
4. TikTok Ads
In the TikTok ads policy, there isn't a word mentioned regarding CBD rules. That said, TikTok does regulate Drugs and Paraphernalia and particularly highlights all illegal drugs, controlled drugs, prescriptive drugs, drugs for the purpose of recreation, homeopathy, enhancement, performance, including weight loss, are banned.
CBD paid advertising on TikTok is still incredibly new, so it's worth testing and finding the workaround approaches. After all, TikTok is one of the fastest-growing social media platforms. The latest TikTok statistics show that, as of January 2021, the platform has 689 million monthly active users worldwide. What's more, TikTok has built a strategic partnership with Shopify, which implies influencer marketing connected with eCommerce has moved forward a bigger step in TikTok. For more details, please check out this article.
Situation: A, B, C, D
5. Twitter Ads
Twitter permits approved CBD topical advertisers to only promote non-ingestible, legally derived CBD topical products, but the GEO might have limitations. Before starting, it's better to check if it's working or not in your market. That said, Twitter can still prove an effective platform. As long as you don't make any medical claims or challenge restrictions, you should be able to use your account to link to your website and generally build brand awareness, all with the benefits of hashtags for discovery.
Situation: A, B, C, D
5. LinkedIn Ads
In general terms, you might be surprised to find that LinkedIn is indirectly allowing CBD advertising as a rule, at least for hemp-derived and topical CBD products. That said, their ad policies do state that they don't promote illegal substances, over-the-counter drugs, or unsubstantiated health claims. So from my point of view, it's like Facebook policy, where you need to care about the ad's wordings and focuses, otherwise, you could still find yourself rejected. It's worth testing, particularly if you are looking for wholesale, reselling buyers on Linkedin.
Situation: B, C, D
6. Marketplace – Amazon, eBay, Tmall International, Rakuten Japan
Unsurprisingly many marketplace platforms have taken a rather public stance against selling CBD. Both Amazon and eBay don't allow ingestible and topical CBD products sold on the platform. You can occasionally find CBD products on Amazon and eBay, but it's better not to take this to mean that the rules have changed — CBD product listings are taken down as soon as Amazon or eBay notices them. Trying to sell CBD on eBay and Amazon can cause problems for your account as well. Although you will find product ads that promote products for the term "CBD oil", however, it is hemp oil instead of CBD oil.
That said, there are some marketplace platforms in the Asia Pacific region, that allow the sale of ingestible CBD and topical CBD products, such as Tmall International, and Rakuten Japan. For more details, please check out the other article.
Cannabidiol Products Grow Rapidly in China Market? CBD eCommerce & Marketing 101
Situation: A, D
7. Affiliate marketing – ShareASale, Rakuten Affiliate, ChineseAN, A8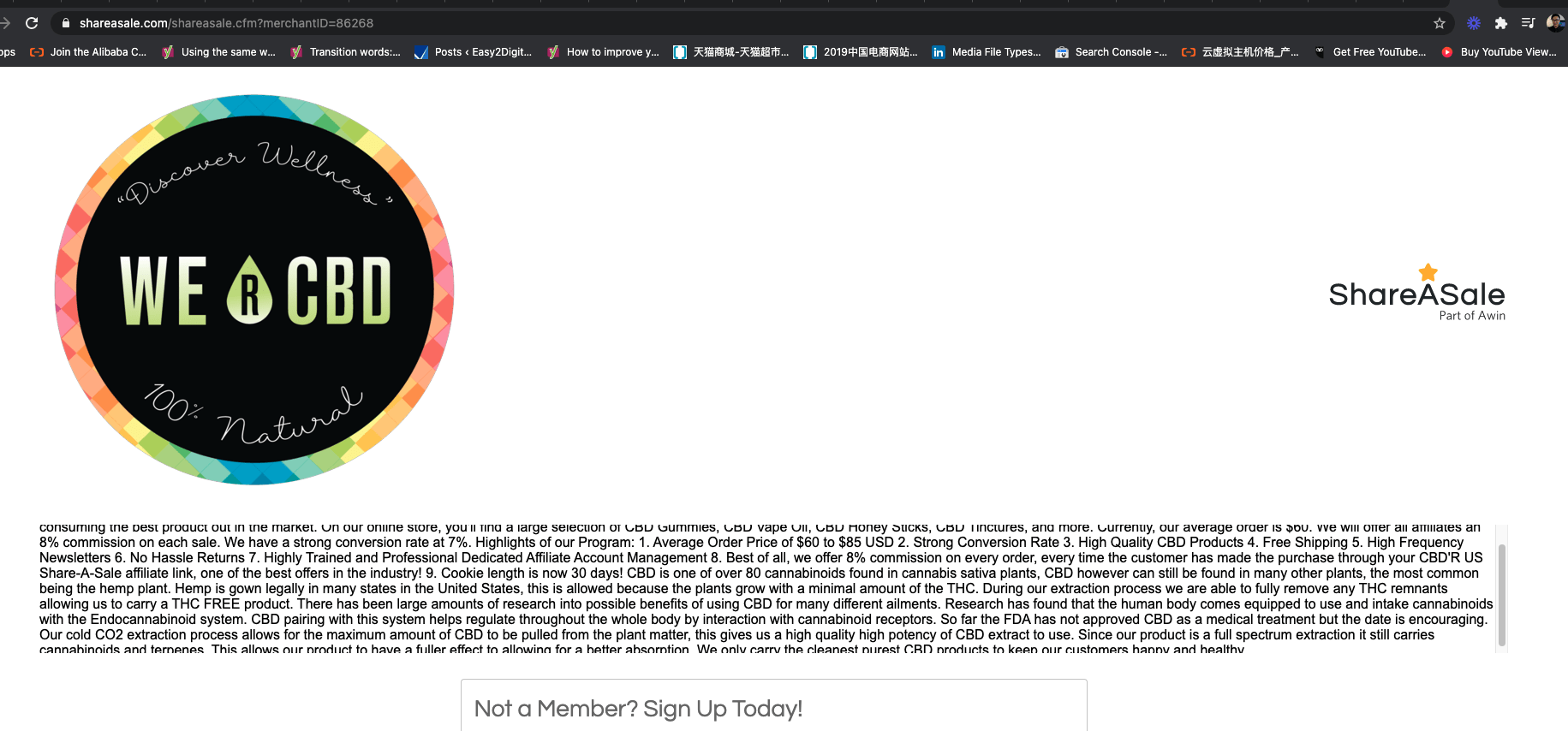 Affiliate marketing is big news for CBD brands because most affiliate network platforms approve CBD products and recruit publishers to collaborate, such as ShareASale, Rakuten affiliate, ChineseAN, A8, etc. Even better, offering free products for review to popular influencers across social networks could see you enjoying those marketing benefits for far less than you would have if you went down traditional ad routes.
Situation: A
8. Event – Trade Shows, Cafe, Flea Market, Shopping Mall
Physical stores are always useful for CBD sellers. For example, trade shows for CBD-specific options like World CBD-Expo can prove especially valuable for your brand. And many cafes are selling CBD coffee and CBD oil as well in the outlet. At weekend, you can see many CBD brands renting a booth and selling CBD ingestible and topicals in flea markets.
Situation: A
CBD Advertising – 4 Tips and Tricks for Running CBD Ads
Now I will elaborate on what are A, B, C, and D tips and tricks of running CBD ads.
A – CBD wordings are allowed to show on the advertising messages
Basically, this type of digital channel can allow CBD brands to sell CBD products online. For example, ShareASale, which is one of the largest affiliate networks worldwide, particularly in the USA, accepts CBD brands to create affiliate programs and recruit publishers, coupon sites, or social influencers. It can be cost per sale or cost per lead model based on your strategy. For generating traffic to your store and converting sales, you can offer a 'can't reject' commission scheme to attract online media to list your advertising messages on their channels.
What's more, Twitter in some countries allows topical CBD brands to run advertising and reach out to target customers. Although it might be not a global scope and you have to check the limitation, at least it's an opportunity to drive traffic online to your store in some markets
Last but not least, marketplace platforms like Tmall International, and Rakuten Japan, allow sellers to launch a CBD brand store and sell CBD products. If your supply chain is supportive in the target markets and the primary markets and customer profiles of Tmall and Rakuten Japan are within your target scope, it's a golden opportunity. And physical stores offline can absolutely allow you to sell, such as at an event, cafe, shopping mall outlet, flea market, etc, although the operation cost might be much higher than purely online.
B to D are 3 workaround strategies you can test for your CBD business:
B – Create the perception and association in the ad messages instead of directly highlighting CBD. And the landing page is talking about topical CBD products or topical products without CBD mentions
The channels like Facebook, Linkedin, Yahoo native ads, etc, do not allow you to mention CBD on ads, but it allows you to either show topical CBD products on the landing page or topical products without CBD mentions.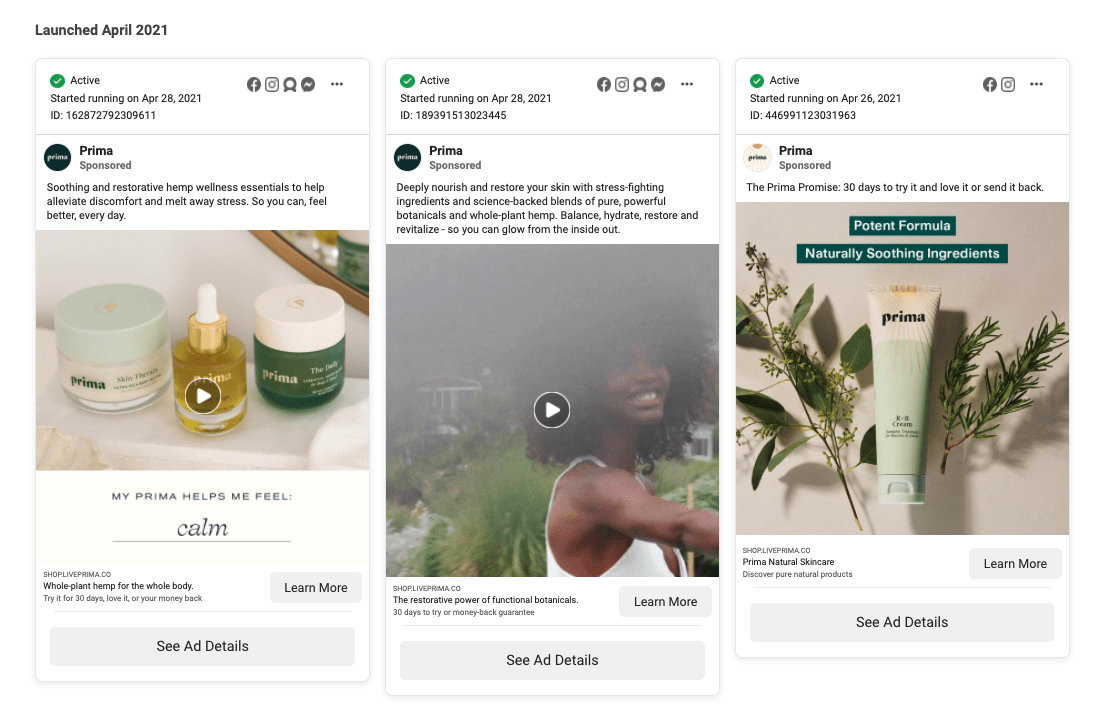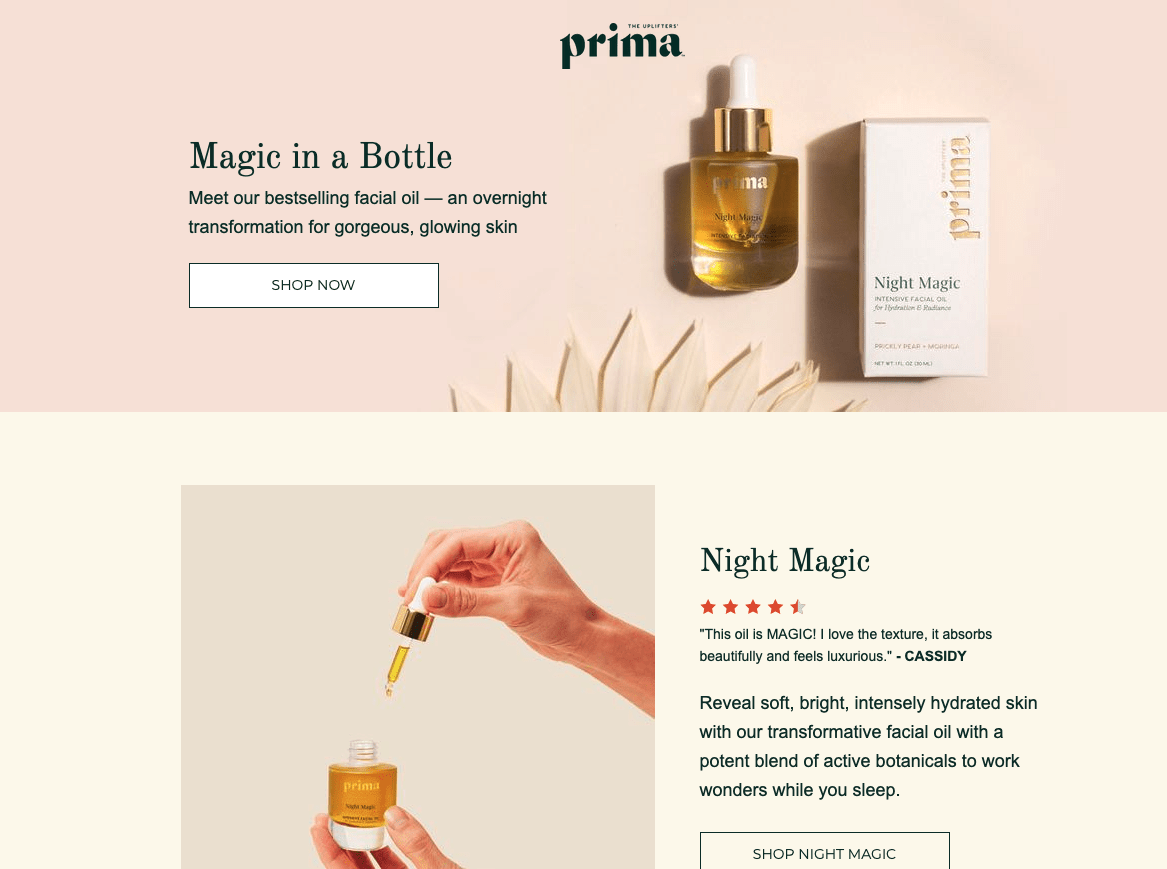 C – Not to mention CBD and push educational messages. The landing page is the CBD advertorial content piece hosted in your web blog or the other website. In this page, it has a button redirected to your CBD store
The channels like Instagram, TikTok, etc, do not allow you to mention any CBD wordings in both ads and landing pages. So you can try landing an advertorial article, to introduce what's CBD and why people need it, and what's benefits. Of course, the landing page needs to add a button redirected to your store.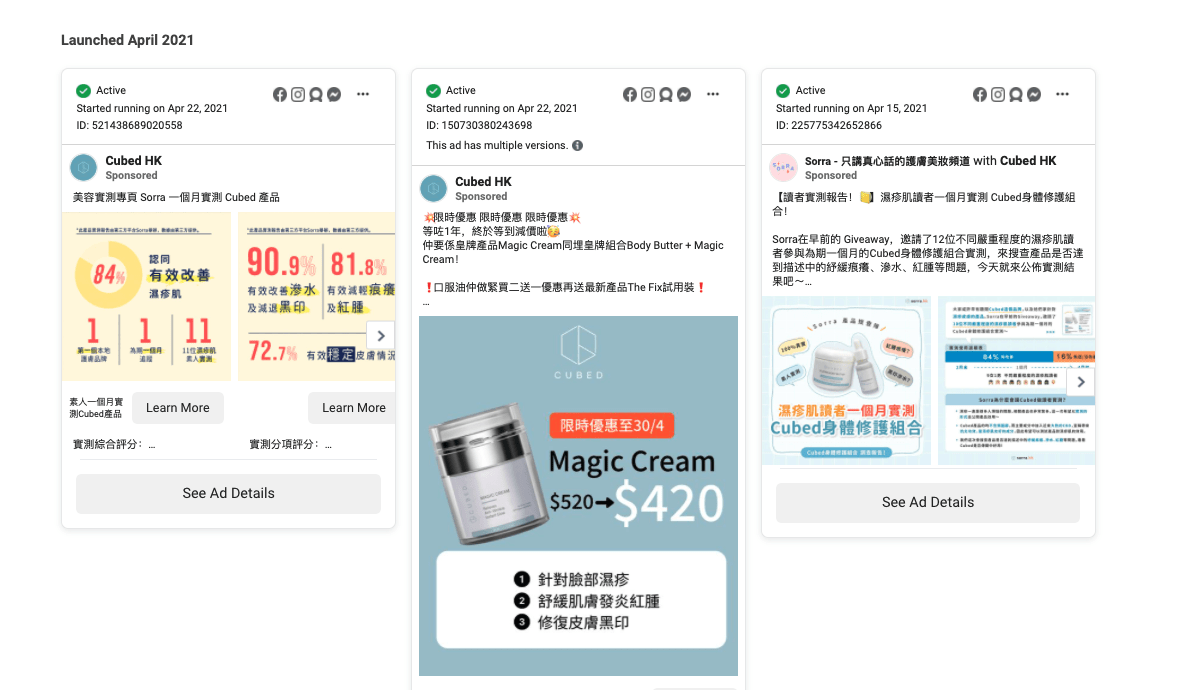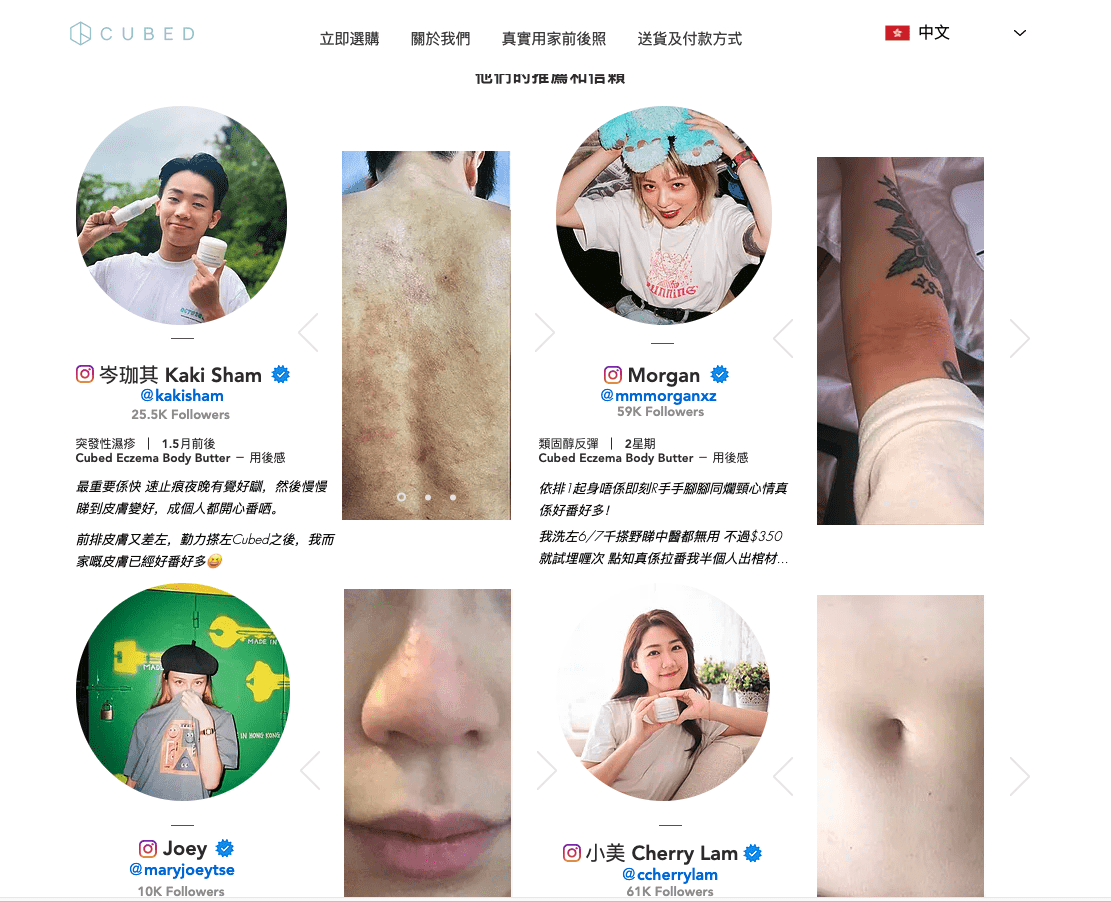 D – Not mention CBD in ads and landing pages at all. Purely generate the leads by talking about benefits and solutions. Automatically implement 1-to-1 communication through email or messenger
Marketing automation can be a powerful approach to drive traffic and sales from your CBD store. Google, Bing, and Facebook basically provide lead generation ads opportunities and directly integrate with your CRM platform. So you don't need to really mention CBD in ads. Instead, you can communicate through email or messengers after the leads join in.
CBD Advertising – Key Take-aways
Some platforms allow running CBD ads

A brand store is a must and the conversion funnel is longer than other FMCG brand products

3rd party partners and advertorial media publishers are good bridges to educate your customers and drive traffic to your web and sales from the store.

Workaround creative ad messages are crucial in CBD social communication.
I hope you enjoy reading Run Ingestible CBD and Topical CBD Advertising – CBD Ads Best Practice. If you did, please support us by doing one of the things listed below, because it always helps out our channel.
Support my channel through PayPal (paypal.me/Easy2digital)
Subscribe to my channel and turn on the notification bell Easy2Digital Youtube channel.
Follow and like my page Easy2Digital Facebook page

Share the article to your social network with the hashtag #easy2digital

Buy products with Easy2Digital 10% OFF Discount code (Easy2DigitalNewBuyers2021)
You sign up for our weekly newsletter to receive Easy2Digital latest articles, videos, and discount code on Buyfromlo products and digital software
Subscribe to our monthly membership through Patreon to enjoy exclusive benefits (www.patreon.com/louisludigital)
FAQ:
Q1: What is CBD Advertising?
A: CBD Advertising is a brand product that specializes in promoting CBD products and brands through various online marketing strategies.
Q2: What are the benefits of CBD Advertising?
A: CBD Advertising can help CBD businesses increase their online visibility, attract more customers, and generate higher sales. It can also assist in building brand awareness and establishing authority in the CBD industry.
Q3: What services does CBD Advertising offer?
A: CBD Advertising offers a range of services including search engine optimization (SEO) for CBD websites, social media marketing, content creation, paid advertising campaigns, and conversion rate optimization.
Q4: How can CBD Advertising help improve my website's SEO?
A: CBD Advertising utilizes proven SEO techniques to optimize your website's structure, content, and keywords, making it more visible to search engines and improving its rankings in search results.
Q5: Does CBD Advertising have experience in the CBD industry?
A: Yes, CBD Advertising has extensive experience working with CBD businesses and understands the unique challenges and regulations of the industry. We tailor our strategies to comply with CBD marketing guidelines.
Q6: Can CBD Advertising help with social media marketing?
A: Absolutely! CBD Advertising can create and manage social media profiles for your CBD business, develop engaging content, and run targeted advertising campaigns to reach your desired audience.
Q7: What is conversion rate optimization and how can CBD Advertising assist?
A: Conversion rate optimization is the process of improving the percentage of website visitors who take a desired action, such as making a purchase. CBD Advertising can analyze your website's performance, identify areas for improvement, and implement strategies to increase conversions.
Q8: Does CBD Advertising offer content creation services?
A: Yes, CBD Advertising can create high-quality and informative content for your website, blog, or social media channels. Our content is optimized for search engines and designed to engage your target audience.
Q9: How does CBD Advertising ensure compliance with CBD advertising regulations?
A: CBD Advertising stays up to date with the latest CBD advertising guidelines and regulations. We work closely with CBD businesses to ensure all marketing strategies and content adhere to these regulations.
Q10: How can I get started with CBD Advertising?
A: To get started with CBD Advertising, simply contact us through our website or give us a call. We will discuss your specific needs and create a customized plan to help your CBD business thrive.