Tiktok announces a global partnership with a Canadian eCommerce platform – Shopify. TikTok says the new TikTok channel for Shopify merchants is available from Oct.27th 2020 in the U.S. It will roll out to other markets next year, including elsewhere in North America, Europe, and Southeast Asia.
On-spotlight short-form video app TikTok is also becoming a social commerce marketplace for buying stuff and providing more shoppable content formats to merchants and influencers. Meanwhile, this deal also makes it easier for Shopify's over 1 million merchants to reach TikTok's millennial & Gen Z and drive sales.
As being one of the players in the eCommerce business game, recent social commerce giants movements are quite active, and being forecasted more moving forward in the eCommerce industry against traditional marketplace giants, because COVID-19 is increasing hugely the shopping demand from consumers. In particular, Titkok's announcement implies that social eCommerce is the next battleground in a way, and as brand marketers, we have to deploy upfront and move faster than your competitors.
In this piece, we're going to talk about 3 implications of the partnership for your social commerce strategy. By the end of the article, you can learn more TikTok resources, to better increase your eCommerce ROI.
3 Implications of TikTok and Shopify Partnership
1) TikTok Officially Being a Player in the Shoppable Social Media, Against Shopping on Facebook and Instagram
Shoppable Tiktok content has existed and been tested last year and early this year. To date, TikTok's new 'Hashtag Challenge Plus' lets video viewers shop for products in the app, which mechanism basically is similar to Checkout on Instagram. It has experimented with allowing users to add eCommerce links to their bios; launched "Shop Now" buttons for brands' video ads; and introduced shoppable components to hashtags with the e-commerce feature (soon to be used for #ShopBlack), known as the Hashtag Challenge Plus.
The difference from the partnership with Shopify has 3 primary upgrades, that indeed facilitate merchants or influencers to sell products in Tiktok.
First of all, it's the

product listing management

.
All product SKUs and variations can be hosted and managed on the Shopify website, and it's just a one-click button to syndicate the real-time product feeds to Tiktok, content creators, and brands can select the SKU in the content release interface, and release the video content with shoppable tags.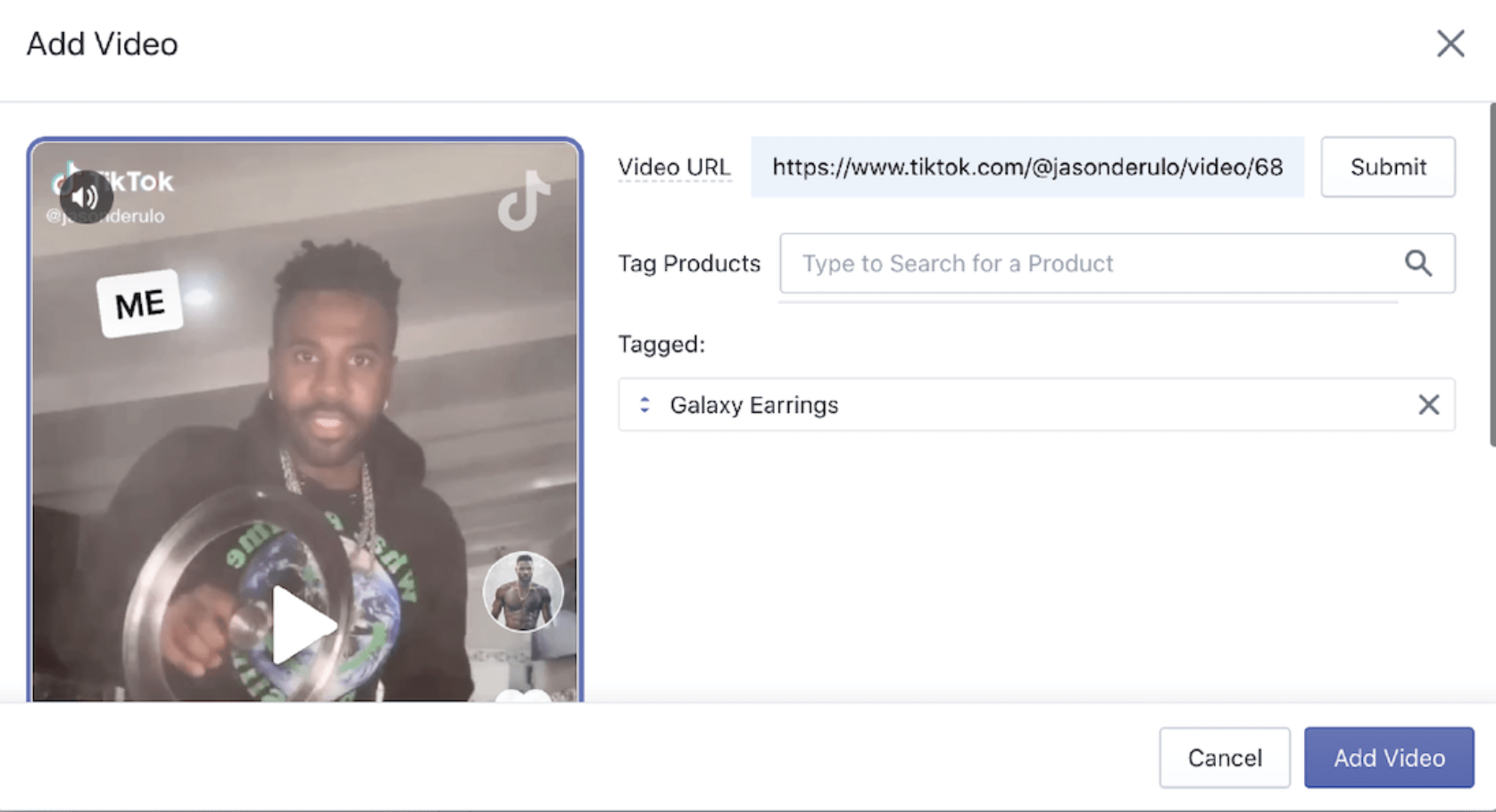 It looks similar to Facebook Shop, or Instagram Shop syndicated with Shopify, however in fact it's essentially different, because Tiktok totally doesn't invest that much to fully become a marketplace, and doesn't intend to create a shop on Tiktok which allows merchants to list products directly. On the other hand, it tends to vertically diversify revenue monetization from a content platform standing point. From an eCommerce platform's point of view like Shopify, it's a better strategic partnership, than with Facebook and Instagram, because it might have a lower risk to shape a direct competition at the moment and in the future.
Secondly, it's a

seamless measurement integration

.
TikTok had offered a TikTok Ads Pixel for Shopify merchants before Oct.27th, as well. But the partnership makes the pixel integration a 1-click install, so merchants don't have to manipulate code, Tiktok can measure all transaction data which Shopify can track and feed. It reduces the technical tracking work manpower when comparing merchants use Facebook and Instagram, because Instagram ads tracking is shared with Facebook data pixel, and it requires merchants to install the pixels on the page (thank you page, etc), where Shopify can feed the transaction data to Facebook data analytics. In particular, merchants need to spend time and money, to develop tracking parameters if special tracking is needed,
Also, it's just that easy to liven up your site by showing off fun, creative videos from TikTok! Add feeds to your homepage and create dedicated pages for your feeds, which facilitate you to use TikTok content to enhance product page content and optimize conversion rate.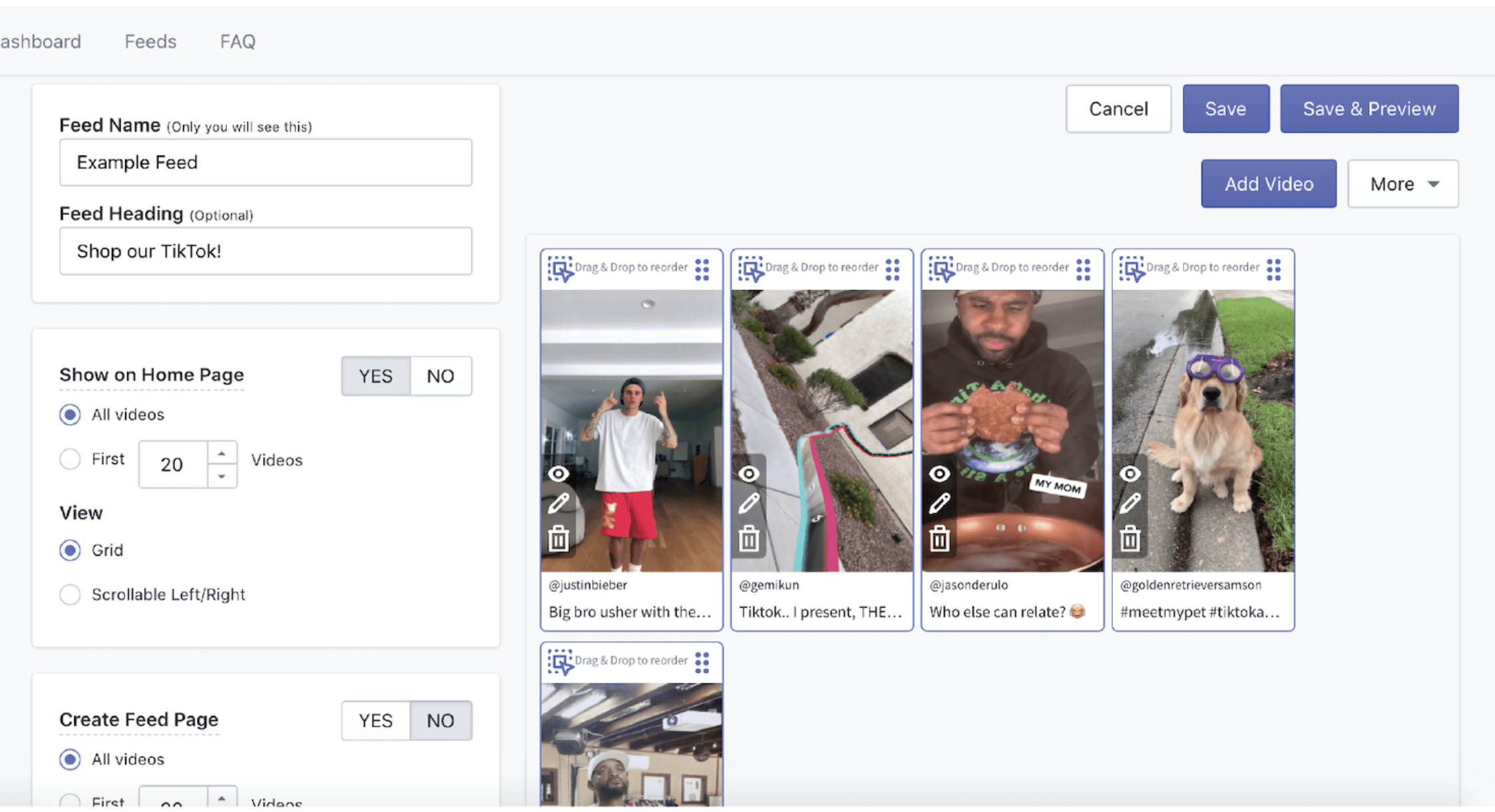 Last but not least, it's the

market scope

.
According to third-party research conducted by a research company, Tiktok users are from more than 131 countries and speaking more than 39 languages. 20% of revenue is from the United States, and the app is particularly active in Asian markets.
Different from Instagram, Tiktok looks like a potential platform if your business is going to markets in the U.S, Asian markets.
2) Social + eCommerce Web Model vs Marketplace Model
Educating and acquiring potential buyers to be interested in a brand or product, before they're active to investigate and search on marketplaces, is a key continent every eCommerce marketer should work on. Social media through live streaming, video, and rich media content format plays a critical position in this upper marketing funnel to maximize this education and direct purpose.
What's more, building up a brand owned eCommerce web is trendy, inevitable and the future with online purchase behavior getting more mature. As mentioned in the other article: Lunch for Free – 0% Commission Fee for Selling on Google Shopping, rising complaints from some small businesses that Amazon is squeezing them for more fees. As much as 40% of every dollar in sales generated by third-party merchants on Amazon goes to the e-commerce giant. That includes warehouse storage fees and ads that push their products higher in product search results.
Regardless of the fulfillment section, let us try to calculate the profit opportunities of TikTok plus Shopify vs Amazon: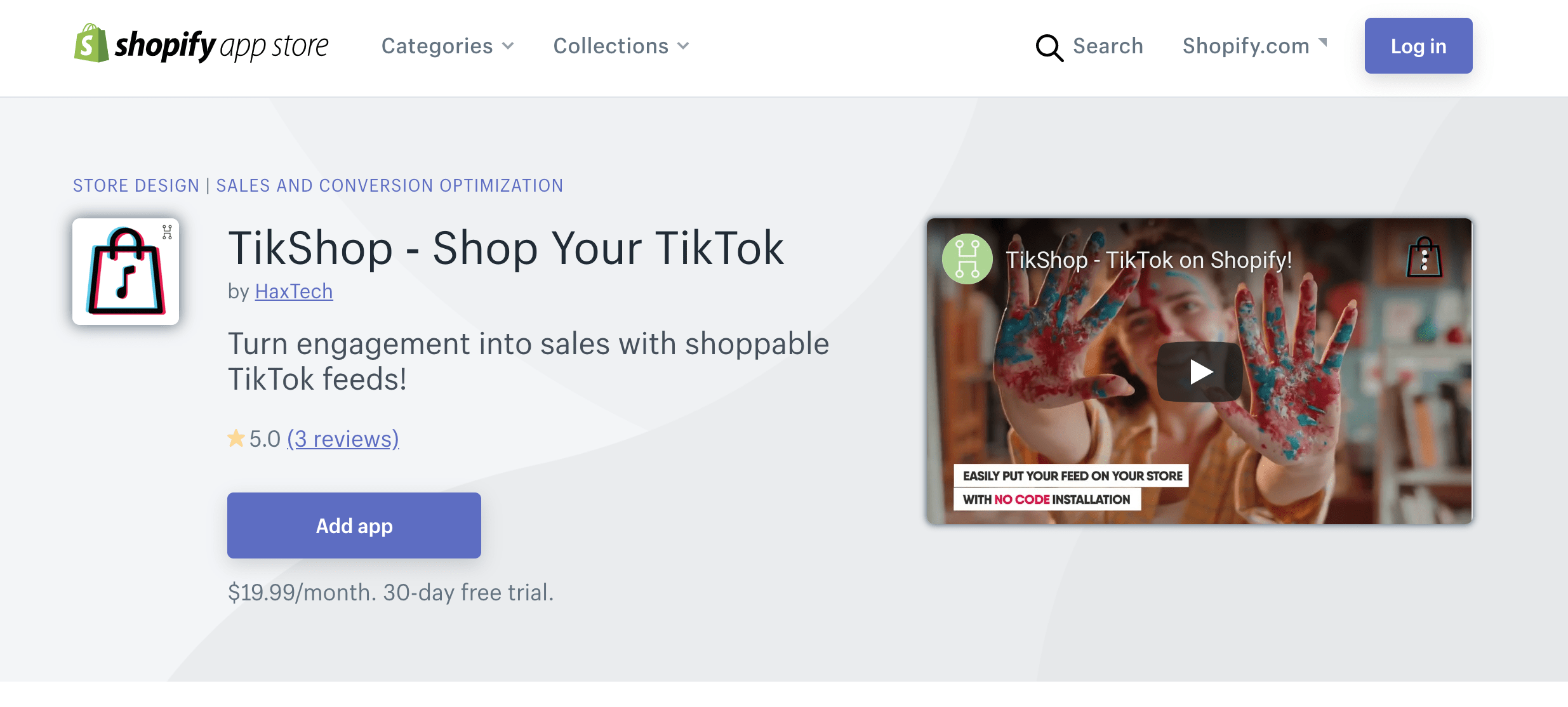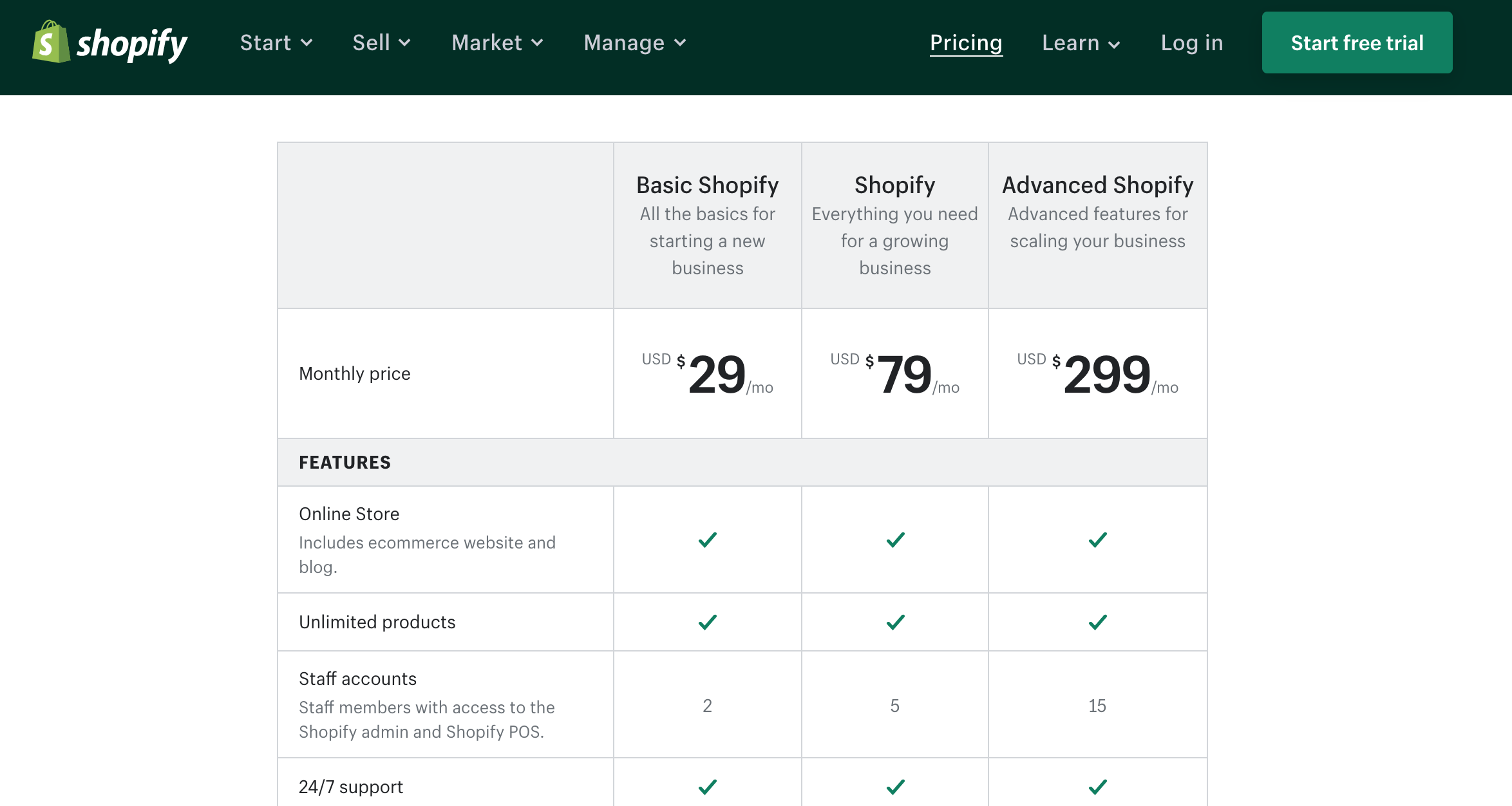 I assume you are selling a product at the pricing of US$100, which has a 20% profit margin, and Amazon referral fee is 15%. Below is the cost calculation if it has only 1 transaction that occurred over a year.
Tiktok + Shopify checkout cost per year: ($19.99 + US$29)* 12 + N*(100*3.3%+0.3)= $591

Amazon Pro Seller checkout cost per year: 39.99*12 + N*100*15% = $495
(Note: Shopify payment processing per transaction: 3.3%+ 30 cents; TikTok App in Shopify US$19,99 monthly; Basic Shopify plan US$29 monthly, Amazon Pro Seller Plan US$39,99 monthly.
Thus, when N (Transaction) is greater than 9.5, Amazon pro seller checkout cost per year just can continue going up, and the selling cost becomes more and more in a single way than TikTok + Shopify. It explains high referral fees are limiting sellers' opportunities in Amazon.
Having said that, the reality is we have to consider fulfillment, Shopify merchants usually leverage FBA to handle inventory and fulfillment management, so I believe both selling strategies must be in parallel to run, however, in a long-term perspective, eCommerce web has a higher profit margin after saving marketplace referral fees and gain back more control on the customer, data and flexibility on product selling strategy.
From the cost calculation, it's a strategic discussion regarding Instagram Shop or TikTok Shop, because it's totally for free to syndicate Shopify with Instagram and Facebook. However, from the App user, feature, and influencer monetization model perspective, 2 apps are quite different from each other. I'm not going to deep dive into this discussion, but below have some bullet points about TikTok vs Instagram:
Instagram still has a larger audience than TikTok and has been downloaded more than 1.8B times globally, and In November of 2019 Sensor Tower announced TikTok had reached the 1.5B download milestone

Both Apps appeal and gather Gen Z and millennials, but the two apps also have a varying degree of gender distribution. TikTok gender demographics show a male to the female representation of 55.6% and 44.4%, respectively. TikTok's slight male user preference contrasts with Instagram's higher presence of female users, 65% female to 35% male.

TikTok's ease of use has helped it become the foremost short-form video social media app in the world. Instagram's long-form video feature, IGTV allows video length of up to one hour.

While both apps have in-app purchase capabilities, TikTok has a virtual currency where users can award various virtual gifts to creators, not unlike many gaming sites such as Twitch. On the other hand, Checkout on Instagram is partnering with PayPal for users to purchase in the U.S.
3) TikTok Content Creator's Social Monetization Strategies Being Diversified
From a general influencer monetization strategy with a platform, it's the revenue-sharing model. For example, Facebook/Instagram/IGTV content creators can earn income through their released video content by a CPM model, which allows advertisers to show ads in pre-roll, mid-roll, etc placements. What's more, creators can earn by directly dealing with advertisers or agencies to create commercial/advertorial posts or video content, and even be a constant product review influencer, so she or he can have lots of complementary products and services to sell and convert into cash.
With the TikTok plus Shopify's social + eCommerce web model, it facilitates TikTok content creators to add more monetization models on top of CPM and direct collaboration, such as cost per sale, and in particular, dropship model.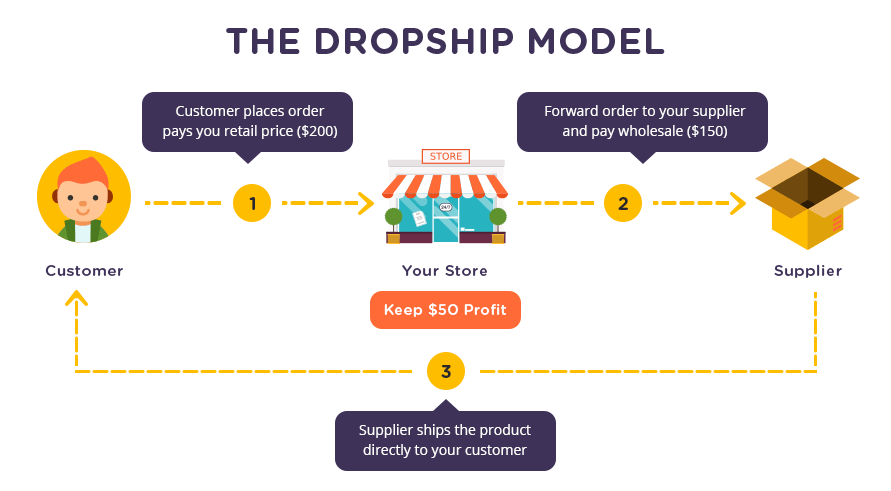 For example, influencers can create a Shopify web and list all products on the web that might be sponsored by brands, or products are provided by other merchants in a dropshipping merchant. Influencers still can continue to focus on content in TikTok, but the advantage is she or he can control more on retail pricing to grow new customers, and product bundle deals to increase repurchase revenue. And most important, Tiktok influencers don't need to care about fulfillment, because all would be done by the brands and merchants.
TikTok Advertising
TikTok offers several options for advertisers to reach their target demographic.
In-Feed Video: Ads appear in the native news feed of TikTok on the For You page.

Brand Takeover: Ad appears when TikTok users open the app and completely take over the screen for a few seconds before turning into an In-Feed Video ad.

Hashtag Challenge: Ad appears on the Discovery page. It encourages users to participate in user content creation challenges. These can include a shoppable component for retailers.

Branded AR Content: Ad appears as branded lenses, stickers, and other 2D/3D/AR content for TikTok users to use in their videos
TikTok Advertising offers some campaign objective options. Its interface basically is very similar to Facebook ads manager, although it is still much less than Facebook and Instagram options. I'm not going to deep dive into this section. If you are interested in some details you need to be aware of objective selection, please read through the other article and watch the video I released before. (Sales vs Clicks Driven Campaign In Facebook Advertising)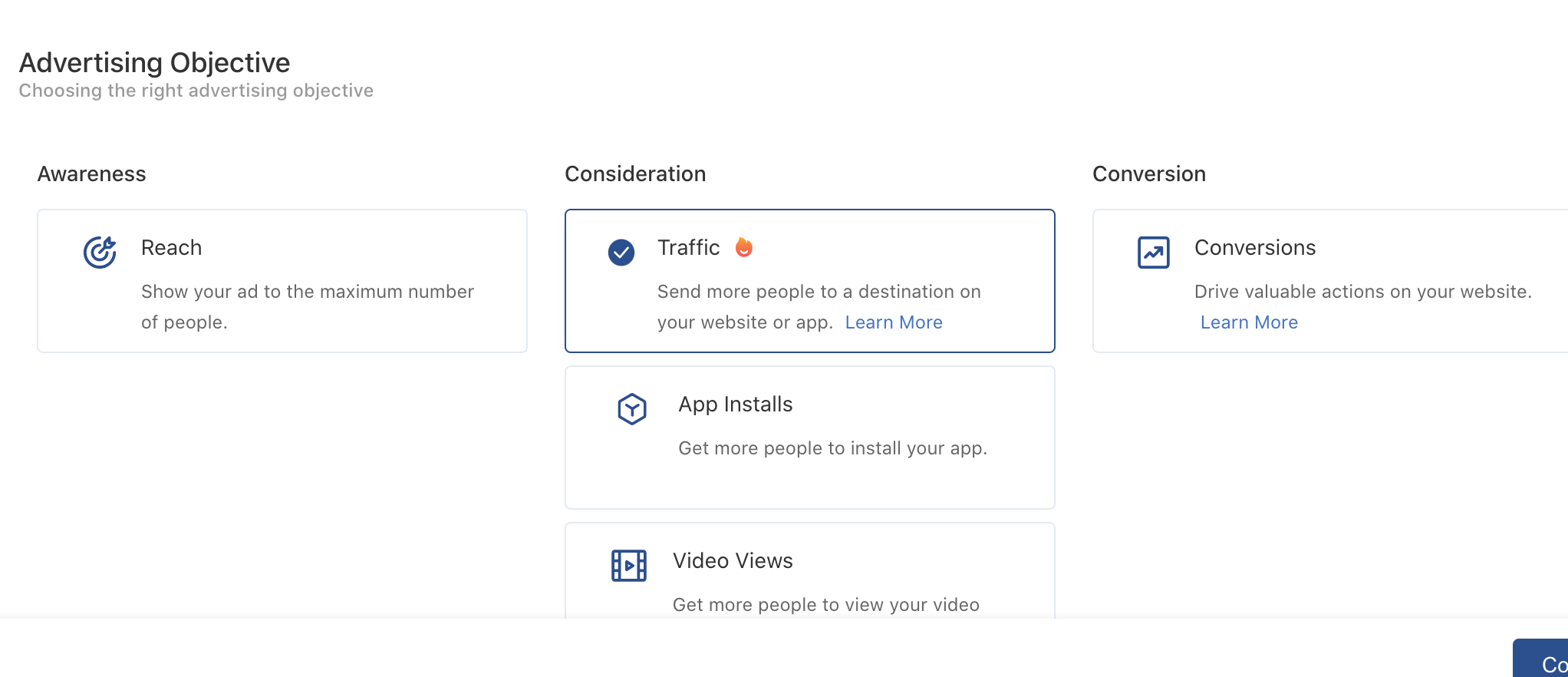 TikTok Creator Marketplace
Same with another influencer marketplace, TikTok Creator Marketplace is basically an online platform that connects marketers with TikTok influencers in different categories.
Normally influencers might not only join one marketplace, so you could check across the different marketplace in the target market, such as Activate, Intellifluenc, etc, to find more information for you to understand and compare the influencer information, collaboration quotation, and platform fee.
I hope you enjoy reading What Is the Implication of TikTok and Shopify Partnership and find it helpful. If you did, please support us by doing one of the things listed below, because it always helps out our channel.