6 Amazon Marketing Ads Opportunities, as Amazon Is Eating Google's lunch
Perhaps the primary part of Google revenue loss might come from those sectors that severely are impacted such as travel, or might come from eCommerce advertisers who shift the marketing budget to more focus on lower-funnel, rather than Google losing its ads market value in the long term. However, for marketers, what's important both over the short- and long-term…
Post-COVID-19 pandemic is also so nice to Amazon, the company witnessed revenues up 26% in the three months since March. It's because locked-down customers ordered more and more products online. And also it's because people's disposable income allows them to purchase more. It's due to less expenditure from outside activities. On the other hand, it's estimated Google will lose no less than $10 billion in advertising revenues this year due to the Covid-19 pandemic. So if you are still not leveraging Amazon marketing resources, it's time to change.
Perhaps the primary part of Google's revenue loss might come from those sectors. Sectors severely are impacted by Covid-19 such as travel or might come from retail. E-Commerce advertisers who shift the marketing budget to more focus on lower-funnel channels. It's rather than Google losing its ads market value in the long term.
Why Amazon Matters
For marketers, the importance is both over the short term and long-term care Amazon's continued moves into areas Google once dominated. It is particularly the display ads. Amazon's display and DSP products have continued to grow in scope. The company is more actively pushing advertisers to use the functionality as a driver for the top-of-funnel.
What's more, Amazon's targeting data is growing richer and set to become more valuable. It's because Google actively sunsets third-party cookies in Chrome.
Thus by the end of this article about Amazon marketing, you can learn what Amazon marketing ads products you can leverage. Also, you can master how the ads charge, how it works, and where the ads appear.
(Note: Maximizing Amazon marketing ads opportunity is a part of 7 Secrets to Amazon Marketing Success, please click here to explore the other 6)
Generally speaking, a robust Amazon marketing ads strategy will incorporate 6 primary ads:
Sponsored Product Ads
Amazon Sponsored Products is a keyword-targeted, cost-per-click (CPC) advertising program designed to promote individual listings and drive traffic to product detail pages. It's because they're shown to shoppers who are actively searching for terms associated with a particular product. So these ads tend to generate high-quality clicks and can yield a much lower ACoS than many other pay-per-click (PPC) programs.
Search Result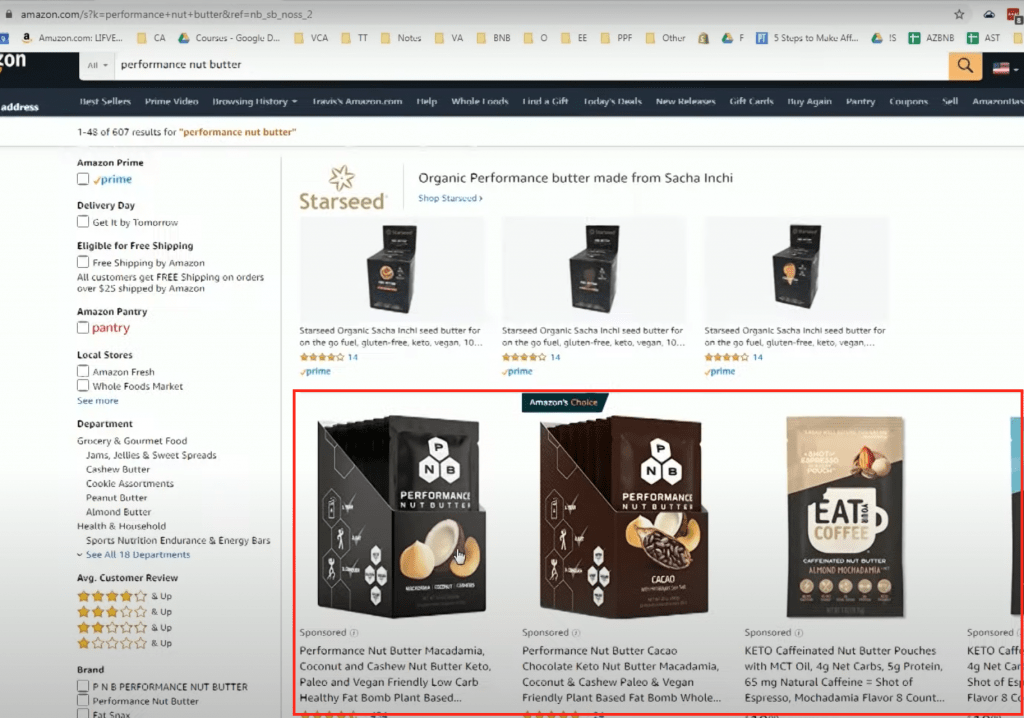 Sponsored Products Related to this item on a product page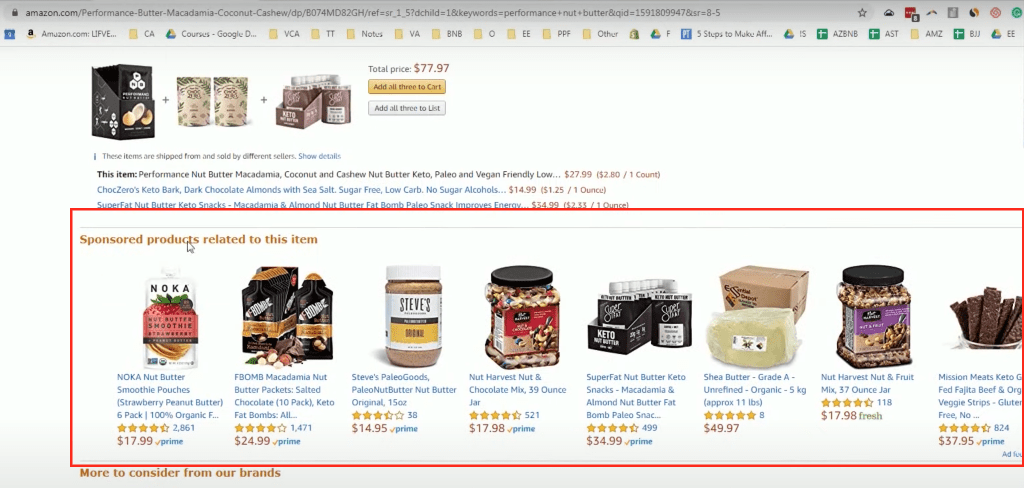 These ads are available for professional sellers, vendors, book vendors, Kindle Direct Publishing (KDP) authors, and agencies.1 product must be in one or more eligible categories and be eligible for the Featured Offer in order to advertise.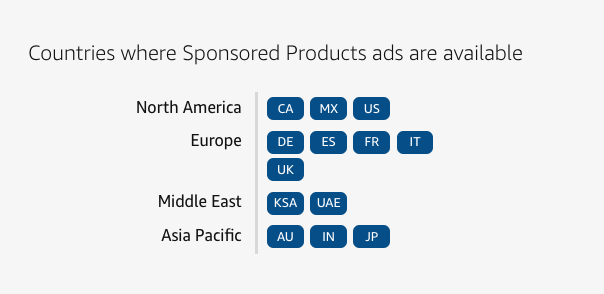 Regardless of the channel itself, Amazon sponsored product ad's automatic targeting is similar to Google Shopping ads. Amazon can automatically show the ads by responding to the most related keywords, or products. Advertisers can only add negative keywords based on the search terms report.
But compared with Google Shopping ads, these ads manual targeting has its unique functionality strategies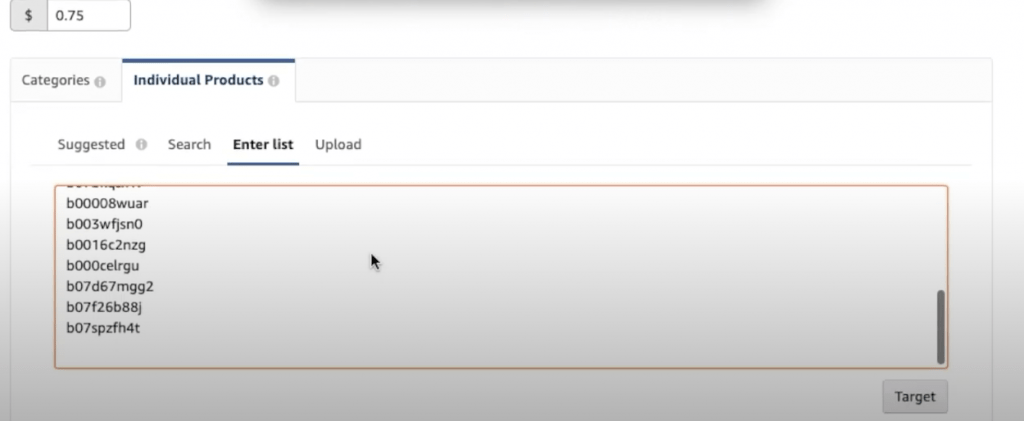 Done right, this can be an extremely effective advanced advertising strategy. The idea is to identify a competitor and place your own ad or product on their page. For this to work well, you'll need to find a competitor product with inferior attributes such as fewer stars, fewer reviews, and a higher price. Then, when a customer lands on your competitor's product detail page, they'll be drawn instead of your higher-star rating and better pricing.
Brand Name & Category targeting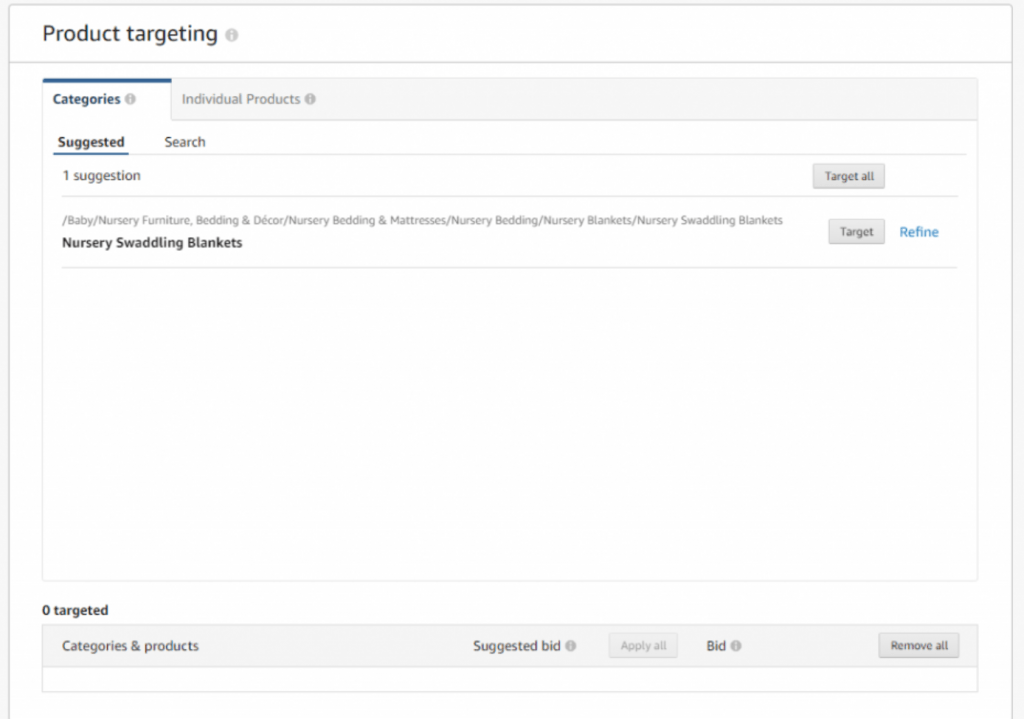 In addition to targeting competitor pages, thinking about how your own products may lead to cross-selling sales or complementary sales. Someone's viewing the product detail page for a running shoe. This is a good chance the shopper will also be interested in a high-performance running sock to go with it. This is one area where it's ok to target your own products, to those brands, or product categories.
Refine Category Targeting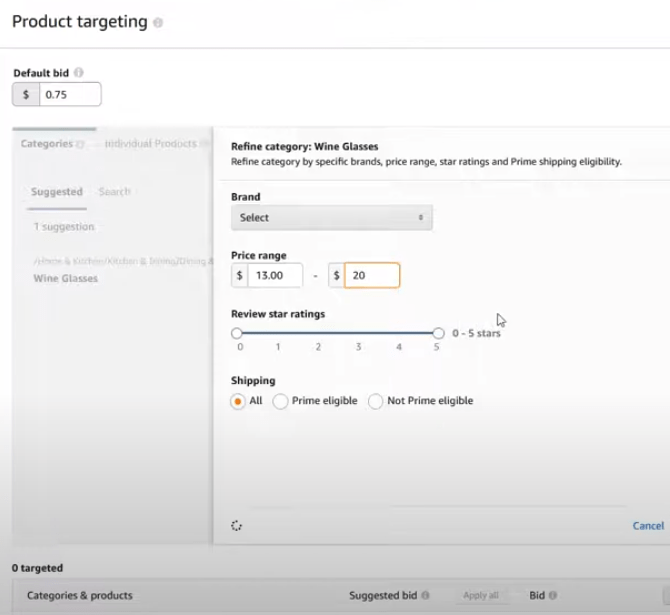 Under a product category, you can implement a granular strategy, which considers the target. The target can be the product price range, product review ratings, and shipping plan for prime eligible, or not prime eligible. That hugely helps you calibrate the same category product with a higher price, worse ratings, and fulfillment methods. Those make your ads stand out with a cutting-edge offer.
Sponsored Brand Ads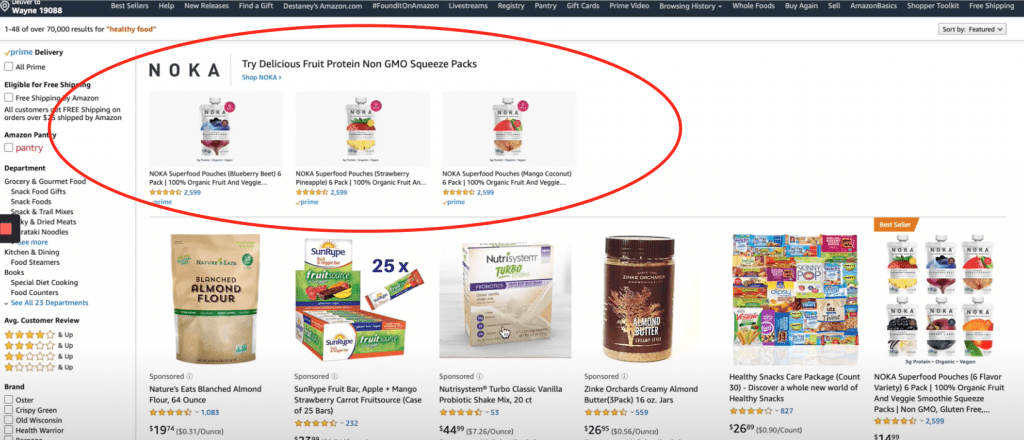 These keyword-based, banner-style ads appear above Amazon search results to help build brand recognition and drive shoppers to a complete product portfolio. They feature the brand's logo, a customized headline, and up to three products. Sponsored Brands can be an effective way to reach consumers who are browsing. But they don't yet know what they want to buy. Like Sponsored Products, Sponsored Brands operate on a CPC pricing model, and both keyword targeting and product targeting are available.
Amazon sponsored Brands are available only for professional sellers enrolled in Amazon Brand Registry, vendors, book vendors, and agencies.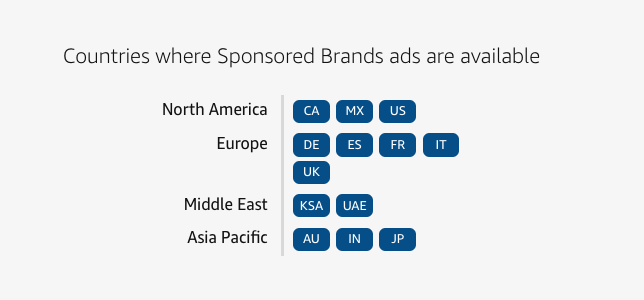 Except for banner-style ads format, it also has a brand video ads format for promoting your products. It stands out in desktop and mobile shopping results and helps customers discover your brand and products as they shop on Amazon. Ads are keyword targeted, cost-per-click, and link customers directly to the product detail page where they can learn more and purchase.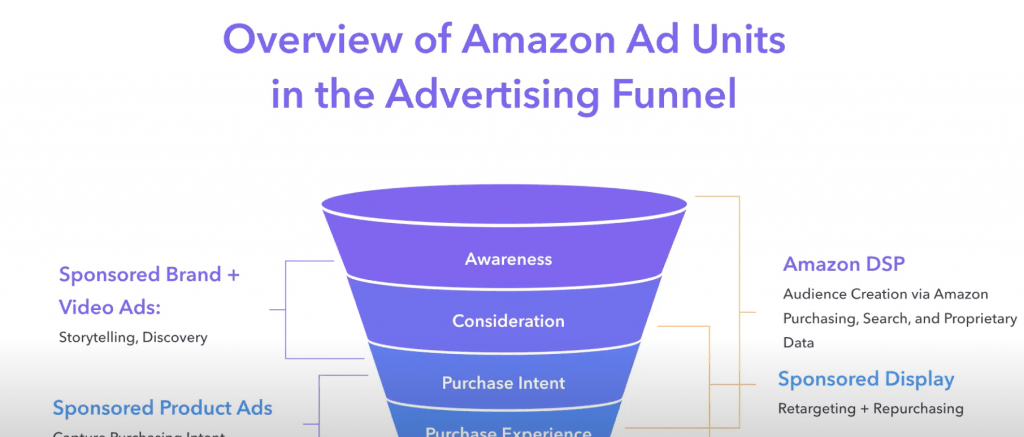 One point I need to remind any marketers who are new to Amazon marketing is here. Amazon marketplace is a more product-driven channel. Its pricing, review, fulfillment, etc, are rather than a brand name. In a way, shoppers might not remember your brand but just check out because of your product and review. So sponsored brand ads is a powerful option for brands to tell a brand story. It's on the top of search results when shoppers search for a product, generic category keyword.
Sponsored Display Ads
Product Display Ads are CPC ads that can show up in different areas. They can be on websites, apps, and devices, both on and off Amazon. It's to drive traffic to a product's detail page. These ads are relevant to buyers looking for specific product pages, as opposed to those scrolling search results on Amazon. They deliver highly relevant ads to consumers with certain interests, or to shoppers who are actively viewing specific products.
These ads are available to professional sellers enrolled in Amazon Brand Registry, vendors, and agencies with clients who sell products on Amazon.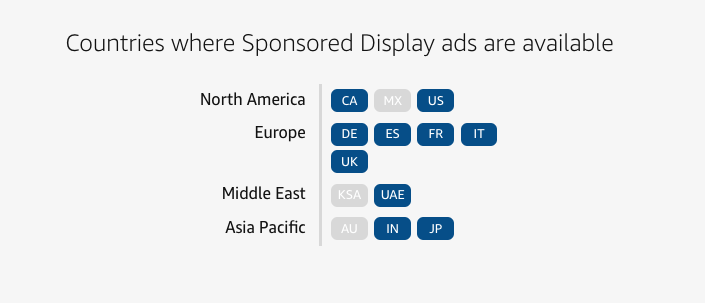 Sponsored display ads also provide product targeting as well as sponsored brand, sponsored product ads do. But it has its unique targeting strategy options to help your brand.
Shoppers who search for keywords relevant to your advertised products. But they haven't purchased the product in the past 30 days. You can drive these prospects to your product pages on and off Amazon. It's by using search targeting ads that are charged by CPM and convert them into sales.
Shoppers viewed the detail pages of your advertised products or similar products. And they haven't purchased in the past 30 days. Different from search targeting, you only pay for those who click your ads (CPC). And the ads only show off Amazon websites. Also, it retargets those shoppers who visited your or your competitor's page.
Buyers who previously purchased your advertised products, but haven't purchased in 365 days. It doesn't make sense if you sold the products which they just need to buy once. However, you sold them the products, which need an upgrade, get older over time, or have a new model coming up. It's a kind of consumable product, you can use purchase targeting (CPM) and convert them into sales again.
Amazon DSP
It is best suited to advertisers who want to programmatically buy display, video, and audio ads at scale. It is different from Sponsored Display Ads.
You can use Amazon DSP to support a wide variety of advertising goals. For example, for audiences that have already visited your product page, you can remarket to them on Amazon. They are likely to be in the mindset to purchase. Or, if your goal is to drive brand awareness and expand your audience, then you could reach new customers offsite with a video that introduces your brand, and top products.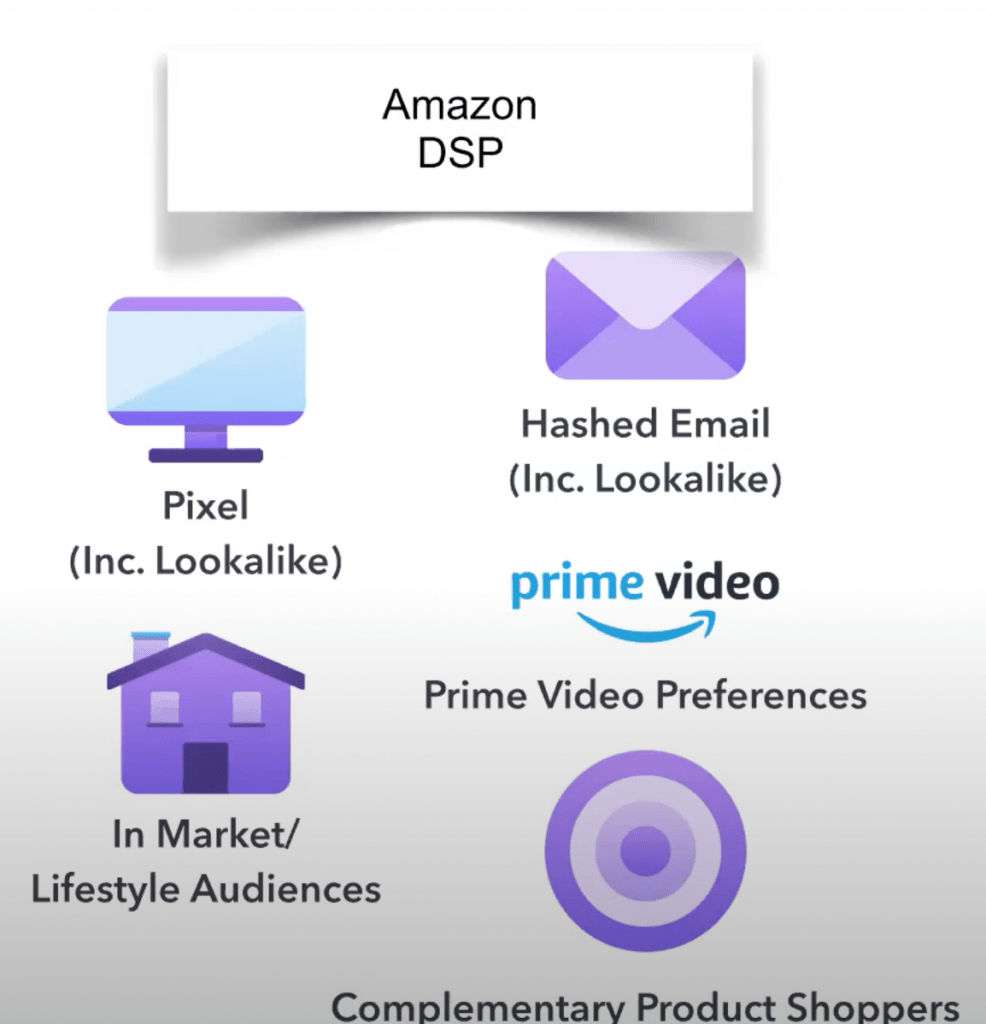 Except for programmatically buying inventories of different ads format in a hub, Amazon DSP allows advertisers to leverage Amazon 1st party data. It's by using Audience builder, which we call DMP normally. And as I discussed previously in the other article, if you're using a CDP like Lytics, Amazon DSP can integrate with Lytics. So you can leverage more 1st party data (A single customer view) from other channels and in-house. Also, you can calibrate a much wider audience accurately in Amazon DSP.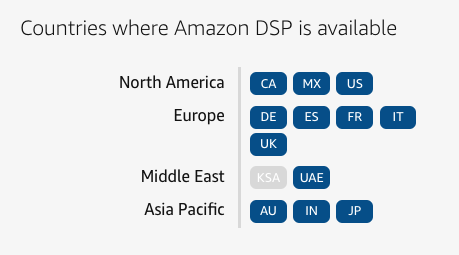 Self-service and managed-service options are available. Self-service customers are in full control of their campaigns. The managed-service option is designed for companies that want access to Amazon DSP inventory. It is with consultative service, or for those with limited programmatic advertising experience. But being different from display ads, Amazon DSP's managed-service option typically requires a minimum spend of $35,000 (US).
Amazon Video Ads
Scale your reach across world-class content to more audiences that matter to your brand. Our video advertising solutions combine first-party insights and measurement capabilities. Also, they include exclusive inventory and a unique relationship with Amazon Publisher Services. Use OTT and out-stream video ads to engage audiences across Amazon subsidiaries like IMDb.com, devices like Fire TV, and across the web.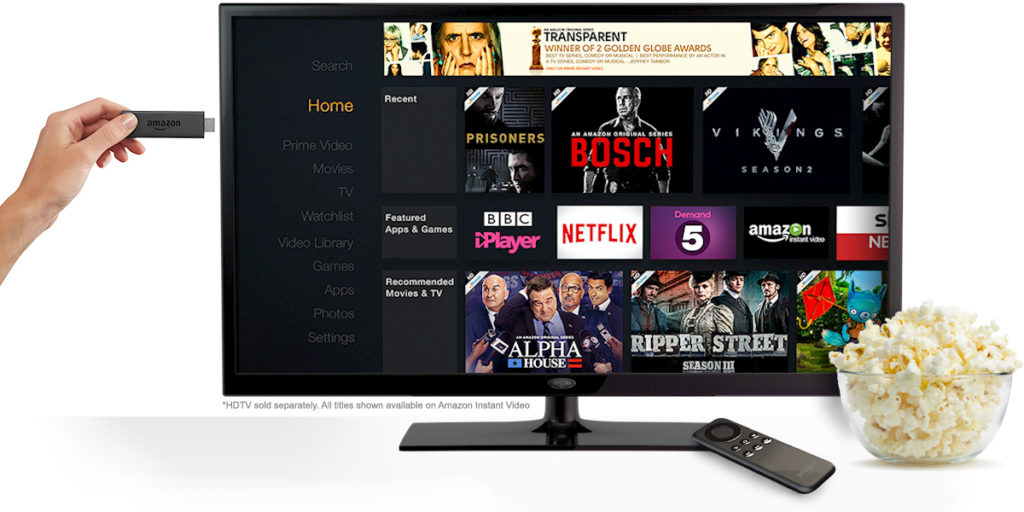 With Amazon marketing OTT video ads, you can showcase your brand alongside high-quality content. That includes the latest movies and TV, curated news, and live sports. Reach audiences watching content on connected TVs, publisher channels and networks, IMDb, and IMDb TV.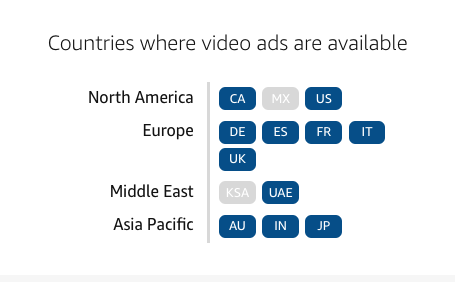 Businesses can buy video ads whether or not they sell products on Amazon. Self-service Amazon DSP users can buy and manage their own video campaigns. While those seeking a managed-service option can work with our ad consultants. The managed-service option typically requires a minimum spend of $35,000 (US).
Amazon Live
You can create your own Amazon Livestream for free. It's by downloading the Amazon Live Creator app or collaborating with us for an Amazon-produced Livestream.
The Amazon Live Creator app is available in the US to vendors. They have a Store and professional sellers enrolled in Amazon Brand Registry.
Amazon-produced livestreams typically require a minimum spend of $35,000 (US). Contact a sales consultant for more information.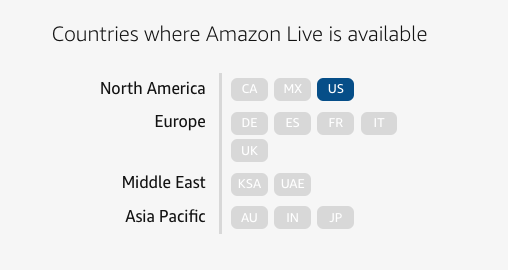 Brands can use the Amazon Live Creator app to produce live streams to help shoppers discover their brand. They see your products in action and drive sales. Use your Livestream to demonstrate product features and offer shoppers special in-stream promotions.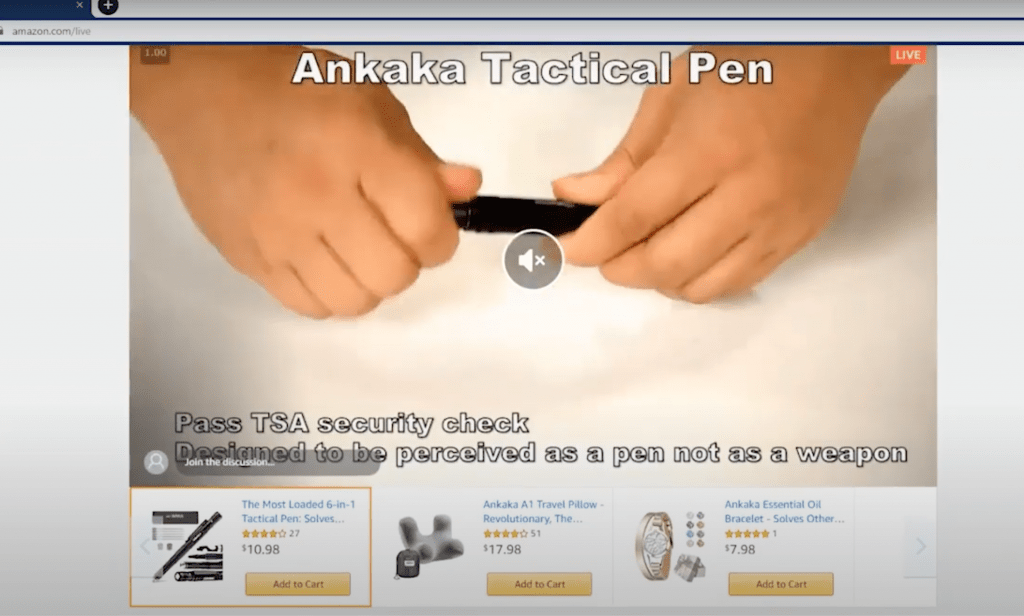 Amazon-produced live streams allow you to showcase your products within themed live streams. They appear in prominent placements across Amazon. This can amplify your reach on important shopping days. They are like Prime Day, Black Friday, and Cyber Monday, or seasonal events like Back to School or Off to College.
I hope you enjoy reading 6 Amazon marketing ad opportunities and find it helpful. If you did, please support us by doing one of the things listed below, because it always helps out our channel.
Support my channel through PayPal (paypal.me/Easy2digital)
Subscribe to my channel and turn on the notification bell Easy2Digital Youtube channel.
Follow and like my page Easy2Digital Facebook page

Share the article to your social network with the hashtag #easy2digital

Buy products with Easy2Digital 10% OFF Discount code (Easy2DigitalNewBuyers2021)
You sign up for our weekly newsletter to receive Easy2Digital latest articles, videos, and discount code on Buyfromlo products and digital software
Subscribe to our monthly membership through Patreon to enjoy exclusive benefits (www.patreon.com/louisludigital)
If you are interested in 7 secrets for your Amazon business success except for niche product spots, please check out the embedded article below.
7 Secrets to Amazon Marketing Plus Niche Product-driven Strategy