CBD Payment Processor & Payment Approaches – Best Ways to Receive CBD Money Seamlessly
It is clear that the CBD industry has been booming. What's more, companies who want to sell either ingestible CBD or topical CBD online, have to search for payment processors like Square. With the fast-growing amount of CBD merchants that are flooding the market, they may need alternatives that aren't restricted. Also, with the CBD demand increasing, merchants needs more checkout approach and ideas to avoid affecting customer checkout experiences.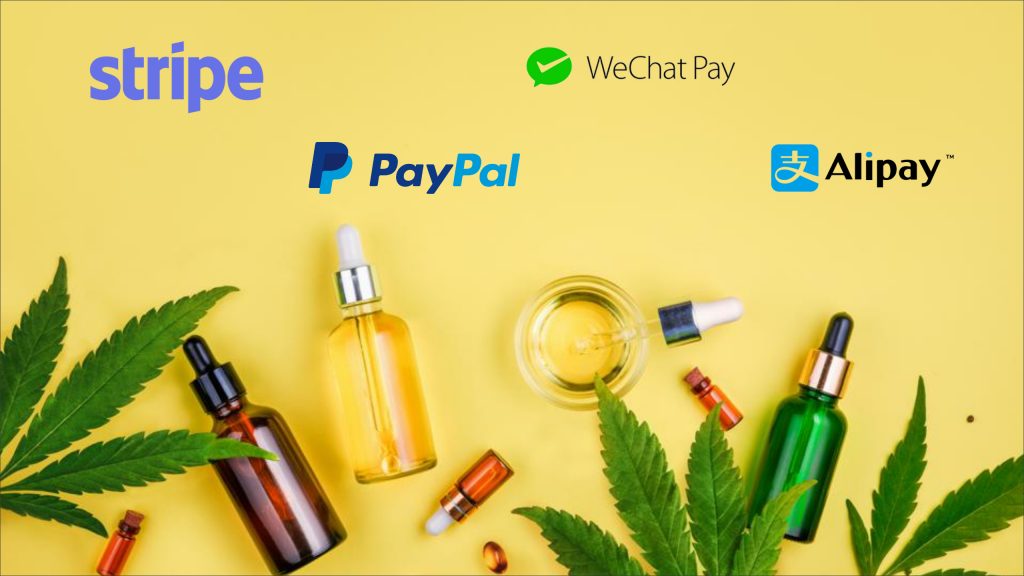 CBD payment processors can facilitate you receiving CBD purchase dollars. It's by accepting digital payment, credit cards, debit cards, etc. Also, it allows you to acquire and serve customers who prefer these common types of transactions. What's more, a CBD CMS also enables sellers to provide payment methods to CBD customers through integrating alternative payment gateways.
So in this article, I would walk you through the main CMS and payment gateway's policy toward CBD business. You can learn what available options and approaches you can refer to for smoothies. It's seamlessly receiving payment from CBD customers.
Stripe and PayPal Payment Processor Not Support Any CBD Products in any countries
Strip
It currently doesn't support the sale of CBD products. Whatever CMS platforms are such as Shopify, Woocommerce, or Bigcommerce you're using. Basically, the prohibited products include any products with CBD or THC in them. They can be CBD-containing oil or tincture, topical cannabis-based products, or services like massages that include cannabis-based products.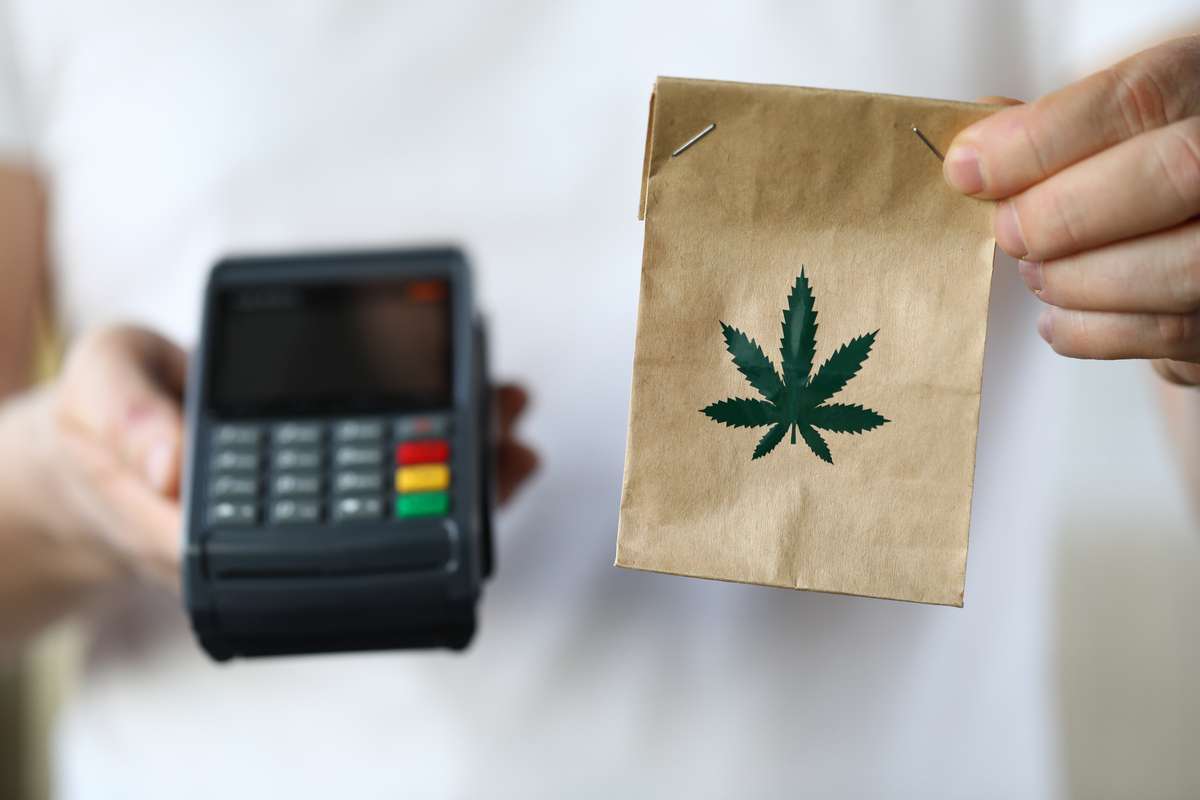 Stripe categorizes CBD payment as a restricted business, and it does not allow almost all types of industries to process it due to various concerns. These concerns are often because of regulations and legalization. Moreover, restricted business categories exist with many payment gateway service providers, except for Stripe.
I am guessing you want to test its bottom line and sell CBD on the website and receive the payment via Stripe. You may have breached the terms and conditions you agreed to when you opened your account. In this case, your account might become a high-risk merchant account. Stripe especially pays attention to this high-risk merchant account, when it comes to their payment processing. Thus, it's only a matter of time before you could get your merchant account dropped.
PayPal
The company states that products containing any CBD or Cannabidiol being sold are not allowed using the platform. PayPal does not accept or facilitate any CBD payments. PayPal does not want to worry about being in regulatory compliance by banning this sale. The same can be said for other high-risk industries. PayPal's policy states that any business deemed as high risk will not be supported on their platform.
That said, some corporations are still using PayPal. It is risky, and from my point of view, it's still by no means a good solution. Similar to the bank transfer method, the solution is not allowing the customer to make payments directly through the website using PayPal. It integrates with Shopify, Woocommerce, or Magento.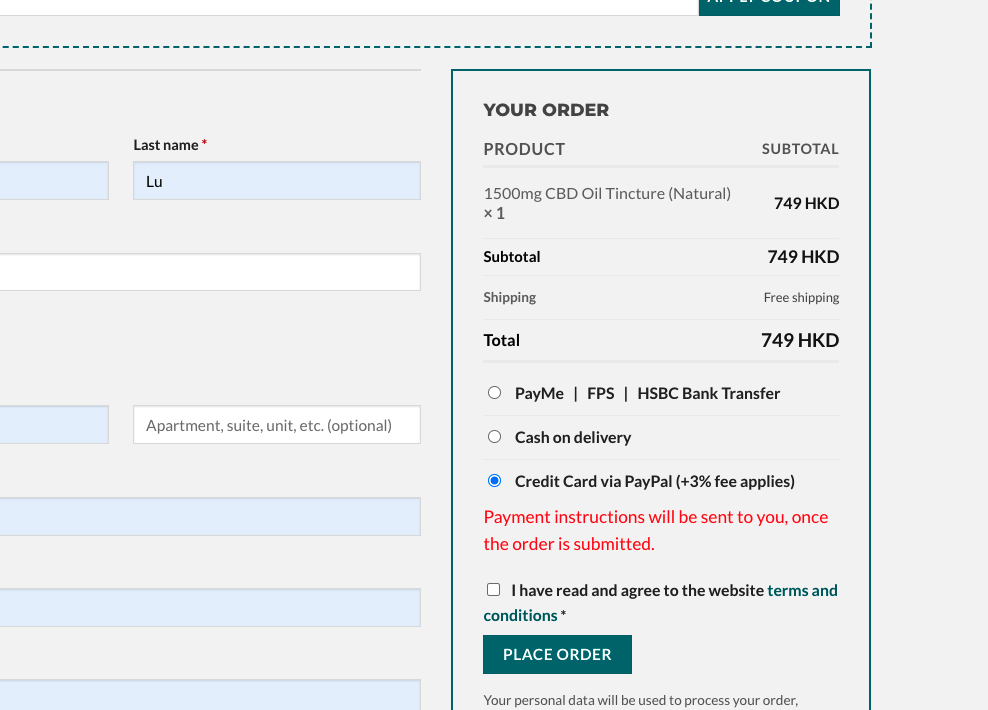 Instead, you can set up manually handling payment while activating email automation. It's by sending your PayPal account to the customer. The customer will need to send the payment manually. It's similar to the bank transfer method. You would need to ask the customer to add a note of their order ID.
Shopify, Woocommerce, Magento CBD Payment and Support Limitation
Shopify
The Payment is not available for any ingestible or topical CBD products, although Shopify has partnered with several integrated third-party payment gateways and alternative payment options. They do support the sale of hemp and/or hemp-derived CBD products.
Merchants, who want to sell CBD on Shopify out of the United States, must be licensed cannabis sellers and are required to use Shopify Plus. While merchants confirm that they understand the requirements for selling hemp and/or hemp-derived CBD products on Shopify. They will comply with those requirements.
Cannabidiol Products Grow Rapidly in China Market? CBD eCommerce & Marketing 101
WooCommerce
WooCommerce is an open-source platform, so it doesn't hold any restrictions on what can be sold on your WooCommerce store. How you choose to build it.
In fact, there are some limitations in the CBD business. First things first, WooCommerce's parent company Automatic doesn't officially support CBD-related products due to some regulations. It means that Woocommerce.com services Jetpack, related plugins, and employees are unable to support a WooCommerce store selling CBD.
Secondly, CBD sellers can not sell CBD products using wordpress.com. It's because it's a hosted solution and is supported by the company Automattic. Lastly, due to restrictions from our payment service provider, and their financial service providers, CBD selling is not allowed to use WooCommerce Payments.
Having said that, fortunately, similar to Shopify, WooCommerce partners with a third-party payment gateway. It's such as Square to make it possible to sell CBD via WooCommerce
Magento
Magento supports the marijuana lifestyle brand or cannabis distribution website. This platform is suited for large e-commerce cannabis websites that sell a lot of items with lots of options. It's by no means an easy or cheap platform to build a website. It's because it is the most complex platform, compared with Shopify, and WooCommerce. You will need to hire a professional developer to get your site live.
That said, it means that you can use all software, logistic platforms, payment gateway, etc. Those support CBD selling. The space is many openers and is bigger than the other two CMS. It's because there are no existing structures and ceilings to limit your business execution strategy.
Take Shopify CMS and CBD Payment Processor Alternative Options in Hong Kong for the example
Shopify allows CBD selling, although Shopify payment doesn't facilitate the checkout and payment processing. Basically, you can look around and check the different third-party payment gateway, and alternative payment options integrated with Shopify, to compare the policy and fees and select all the proper ones.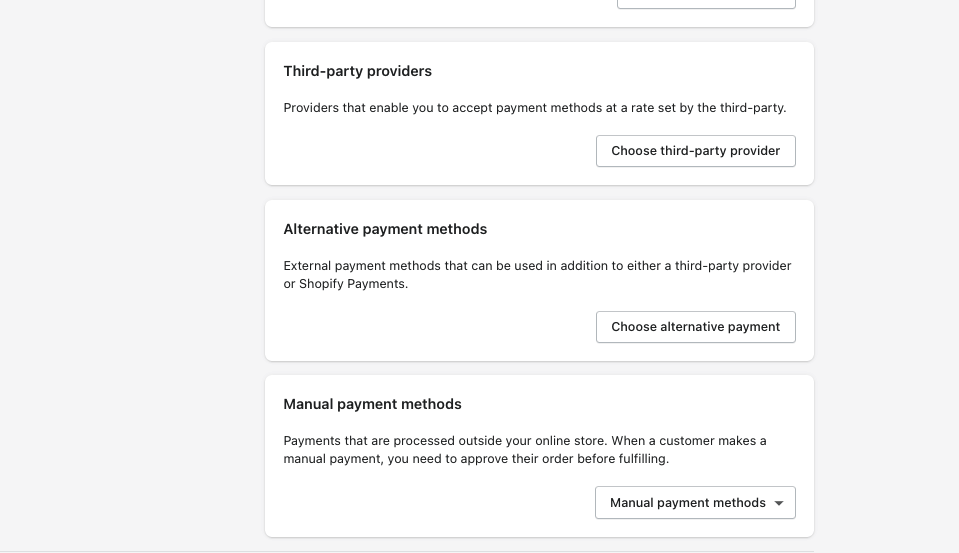 PayMe, FPS, Bank Transfer, Cash on delivery (COD)
Shopify allows sellers to set up manual payment methods. Basically, these methods mean that payments are processed outside your online store. When a customer makes a manual payment, you need to approve their order before fulfilling it.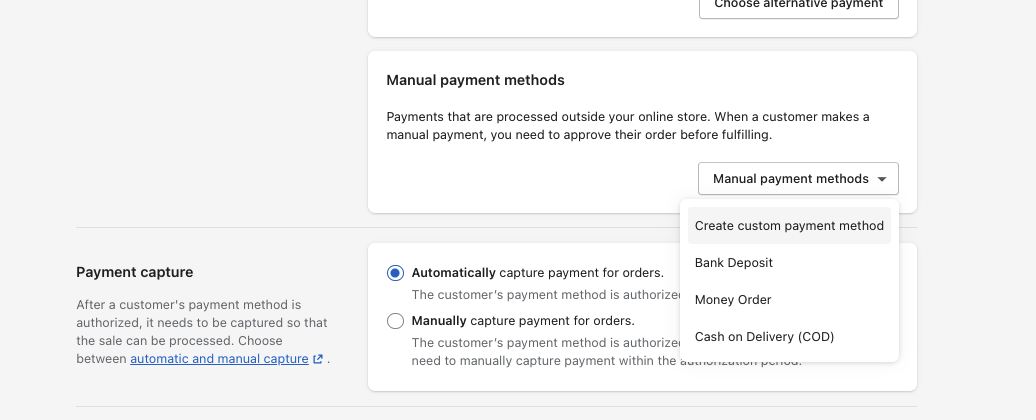 In Hong Kong, the popular peer-to-peer digital payment or bank payment transfer methods include PayMe, FPS, and bank transfer. Similar to the PayPal workaround method set up, you would send the customer the QR code, or bank account, and the customer needs to handle it manually and add a note telling you the order ID. For COD, of course, a delivery vendor like SF would help collect the money when giving the product to the customer.
The pros of this approach should be avoiding any restricted policy and banning issues because it's not being processed on the web automatically via the payment gateway. However, the cons must be the time consuming to handle fulfillment one by one, and you can imagine when along with the order volume going up, how nightmare it can be.
PayDollar – Visa, Master, AE, China Union Pay, JCB
Credit Cards are very common and customers already get used to paying by credit cards in Hong Kong. And PayDollar can be an option to provide your customers paying by credit cards in Hong Kong, while the payment gateway supports CBD payments. The fees vary which is similar to other payment gateways. If you are interested, call their business development representative.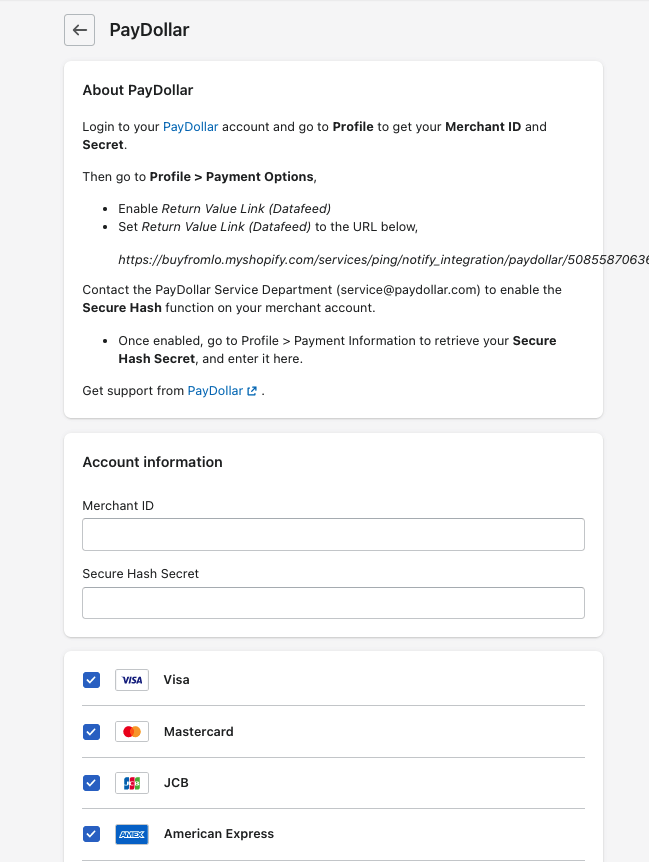 Atome – Buy Now, Pay Later
Atome supports CBD selling. To end consumers, Atome is a payment installment app, that allows them to pay the order split into 3 times, instead of paying the full amount in a time. What's more, merchants can receive a full amount within 3 working days, and activate this payment method for specific SKUs that are more than the minimum. order value. In a way, it's a great option to increase AOV from the online store.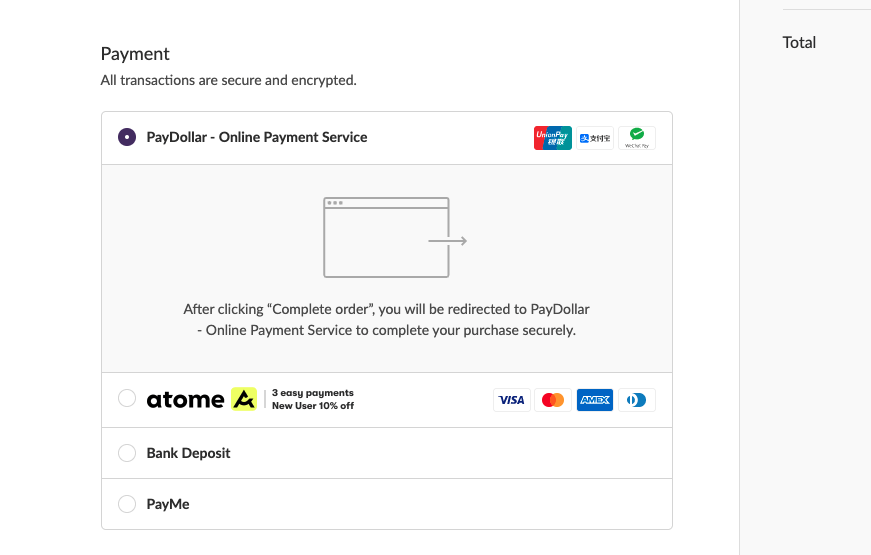 Atome charges transaction processing fees. It varies depending on the merchant store requirements and the customer payment card type. The fee range is between 1% to 3.95%, which is reasonable compared with other payment gateways.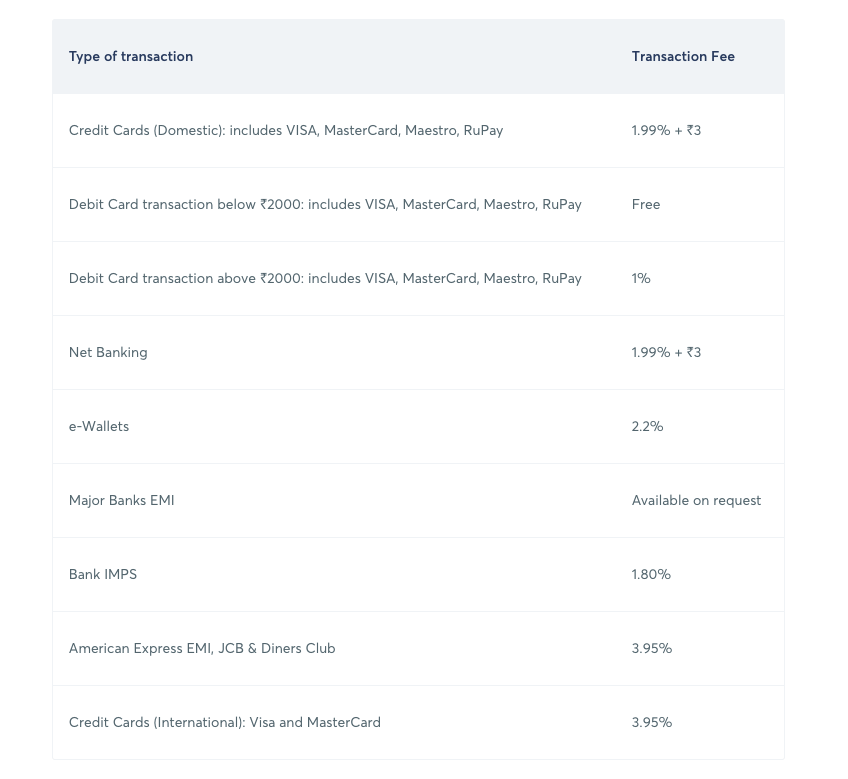 CoinPayments
Tesla has already been accepting cryptocurrencies from car buyers. The good news is that payment gateway like CoinPayments support CBD payments.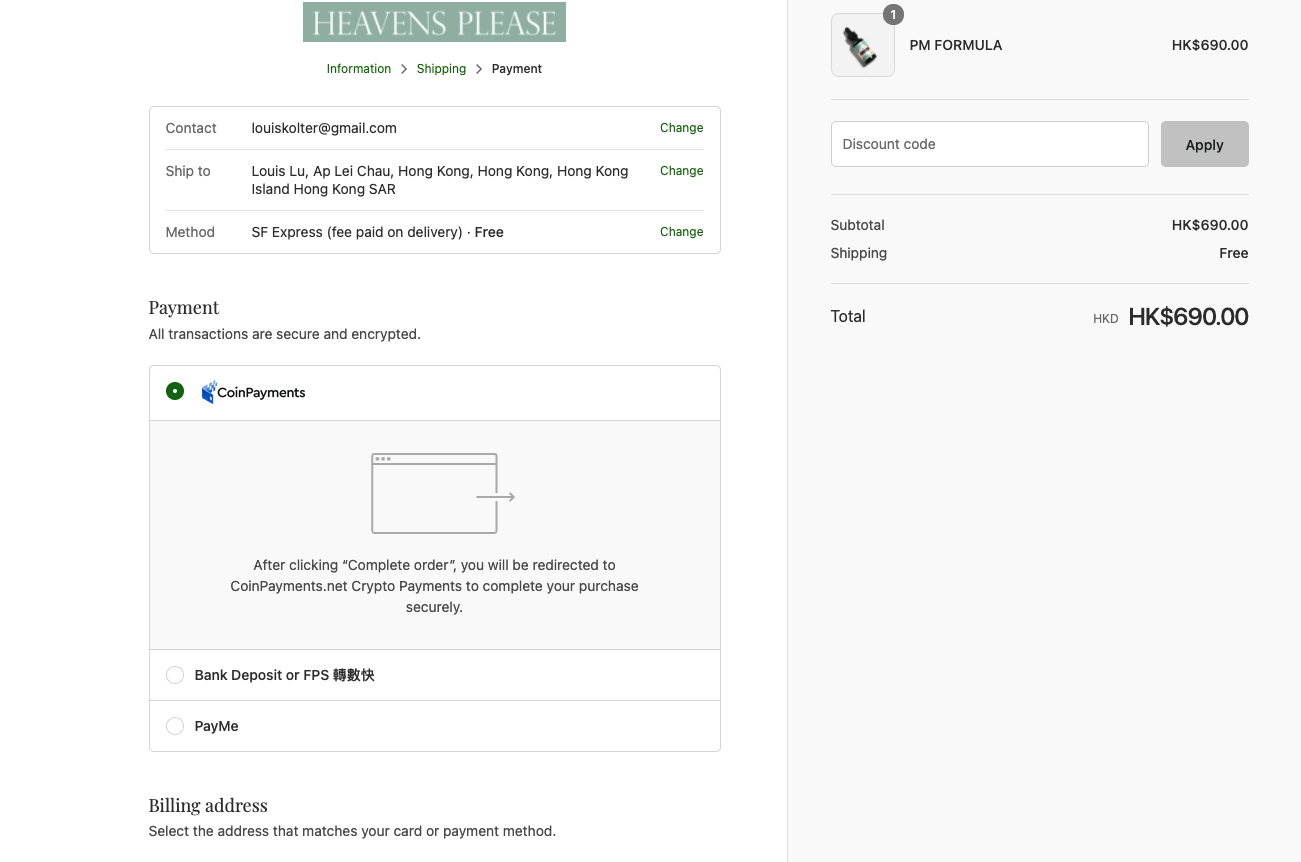 CoinPayments support 70+ cryptocurrencies worldwide, and it can integrate with Shopify that you can select it in the Shopify payment section, without any technical work. The fees of withdrawal vary as well depending on the coins, however, the cons are the coin market value might be changing ongoing, so in a way, it is hard to precisely calculate the total cash number that can be converted from the coins.
China Payment – Alipay and WeChat Pay
Hong Kong residents are also using Alipay and WeChat Pay, and the popular momentum is going up. If you want to please these two payment preference customers, China Payment is a choice for you, which can support CBD payment.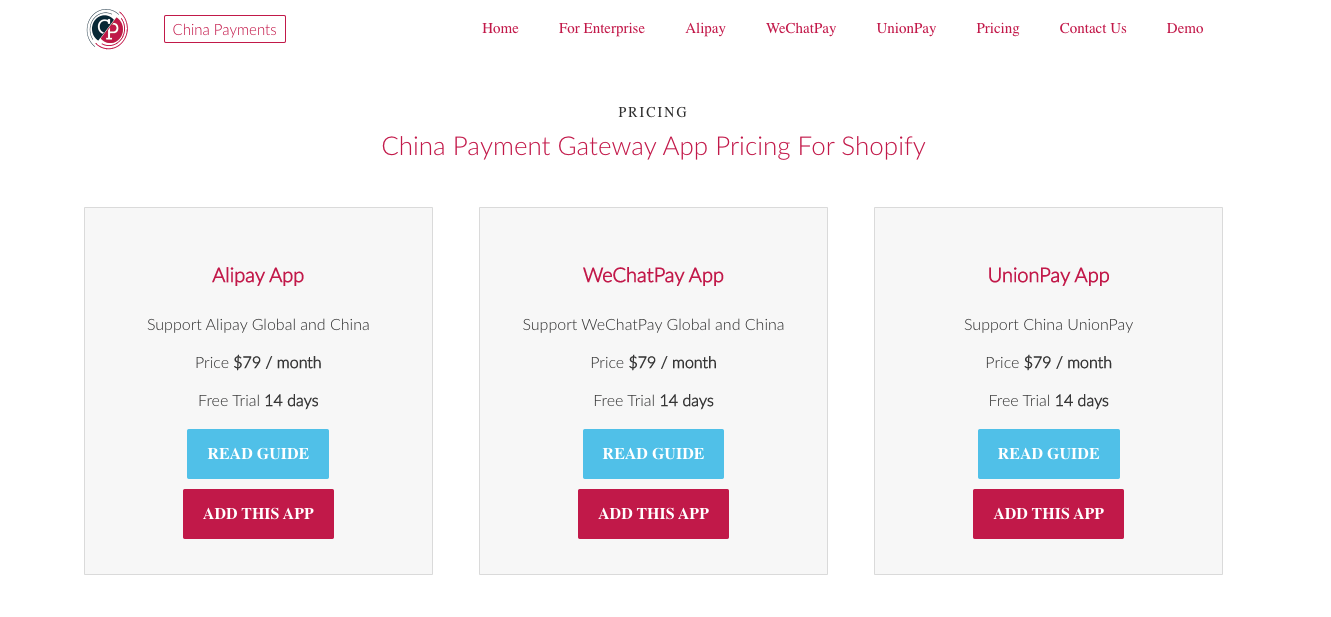 Except for the transaction processing fees, China payments is running a subscription model that charges merchants a monthly fee, and the fee varies based on how many payment methods you adopt. From my point of view, you can start with a manual approach as well as PayMe, by sending the AliPay or WeChat Pay QR code. If the volume of using Wechat Pay or AliPay is to be a certain amount, you can consider activating these automatic payment features, for the purpose to save dollars in the early stage.
CBD Advertising – Best Practices to Run Ingestible CBD and Topical CBD Ads
I hope you enjoy reading CBD Payment Processor & Payment Approaches – Best Ways to Receive CBD Money Seamlessly. If you did, please support us by doing one of the things listed below, because it always helps out our channel.
Support my channel through PayPal (paypal.me/Easy2digital)
Subscribe to my channel and turn on the notification bell Easy2Digital Youtube channel.
Follow and like my page Easy2Digital Facebook page

Share the article to your social network with the hashtag #easy2digital

Buy products with Easy2Digital 10% OFF Discount code (Easy2DigitalNewBuyers2021)
You sign up for our weekly newsletter to receive Easy2Digital latest articles, videos, and discount code on Buyfromlo products and digital software
Subscribe to our monthly membership through Patreon to enjoy exclusive benefits (www.patreon.com/louisludigital)