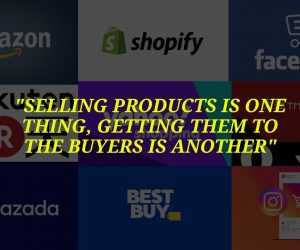 It might be okay if you manually list and change the product data, which includes the product, inventory, and shipment information on a single channel when you just started selling a few items online. However, your enjoyable days must go away along with your transaction volume going up on multiple online channels because if you are still handling by manual, you will get frustrated in the massive error of inconsistent product information across channels, heavily time-consuming to handle inventory in stock, or out of stock, and logistic for customer order delivery, order refund.
Also, manually managing those data connections is both cumbersome to maintain and dangerously prone to error, because requirements vary from each ad network or a retail marketplace, a web store destination. Once the data feed gets an error or very slow to respond, refresh and update on the destination, you could miss out on a huge chunk of sales and revenue. 
Thus, if you want your products to stand out on Amazon, Lazada, Rakuten, Google Shopping, Facebook, ShareASale affiliate network, and others, you're going to need high quality customized product listing data, inventory data, and order fulfillment data feeds in an automatic format across channels. Today's most successful sellers maintain a well-oiled machine of feed syndication and data harmonization — with strong pipes and paths that always send the correct data to each and every destination.