Social Commerce Douyin vs TikTok vs Instagram – Social Consumable and Shoppable Content
Social commerce is such a huge part of our lifestyle and also the business world, it can not be easy to forget that last time you rolled the newsfeed or watched the short-form video and bought your favourite organic tea oil. But the rise of the video app TikTok – which has been to rival Instagram in popularity. And in mainland China, Instagram has been blocked for many years, and Douyin is the Chinese version of Tiktok. What should you deploy as an online seller?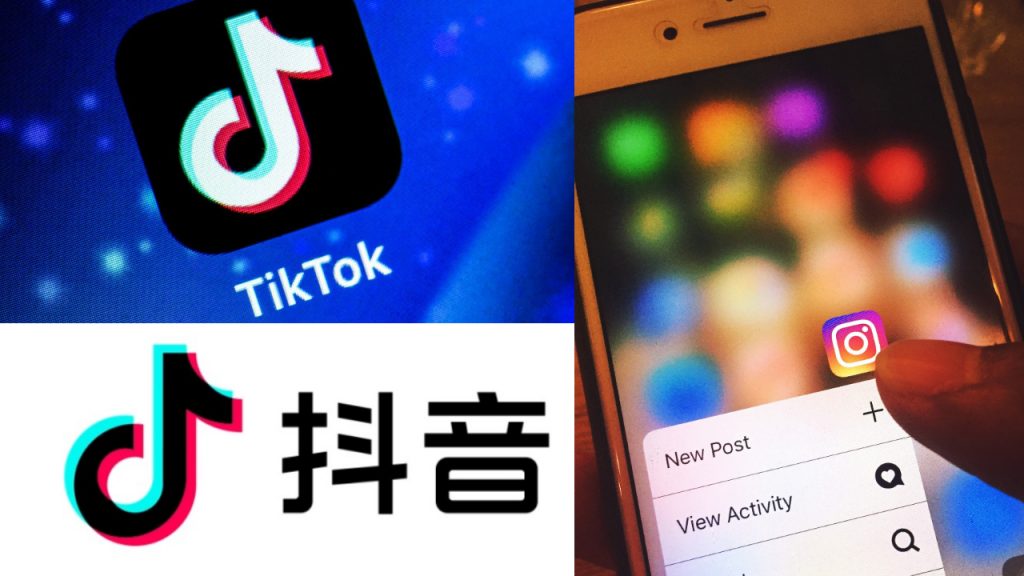 When it comes to choosing which social commerce platforms your brand and eCommerce selling should be investing in, it does require lots of energy to work out. It is dealing with what, how, and why. With the rise of TikTok and more commercial opportunities plugged into this battleground, a popular short-form video platform is rivaling Instagram you might have been familiar with. It poses the question, which platform should you have a presence on and which is going to achieve better results? Or which platform you should prioritize and how to operate.
In this article, I would compare Douyin, Tiktok, and Instagram, walk you through several aspects to take into considerations. They are such as your target market, platform commercial opportunities, and advertising opportunities.
Douyin vs Tiktok
1. Footprint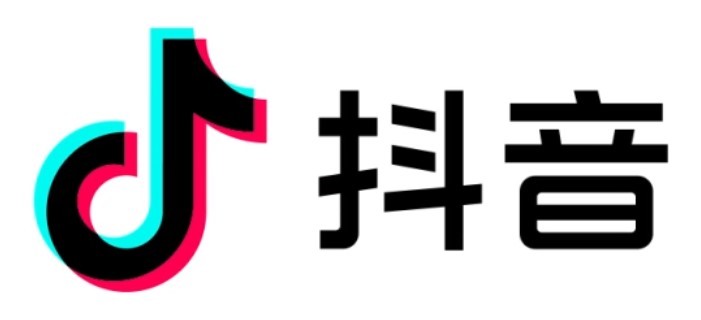 Douyin or 抖音 in Chinese is a short-form video app owned by China's tech giant Bytedance or 字节跳动 in Chinese. The app allows users to create, edit, and share short-form videos as well as livestreams. It is featuring music in the background. Douyin's international version App is named TikTok that creates a global hit. The app looks the same as Douyin, but in fact, both apps are totally standalone and they sit under a different ecosystem. Douyin sits within the mainland China domestic market only, and the app is listed on some app stores, such as iTunes store China, Baidu App, etc. On the other hand, Tiktok sits out of China, and the app is available in many countries, which is listed on Google Play and App Store.
One of TikTok's most popular channels of this moment is called 'charlidamelio' a verified account by Charli. The account has over 116 million followers. However, when you type in 'charlidamelio' in Douyin China, there's no result and record of this account. Results are the same the other way around out of China.
2. Commercial
For sellers, Douyin is used and deployed for mainland China domestic. And Tiktok is for US, South East Asia, Japan, etc out of China countries. In terms of the selling and ads opportunities, Douyin has a fuller spectrum of options than Tiktok. And I would say Douyin is equipped with a full-stack, and I think it's the future of Tiktok in a way.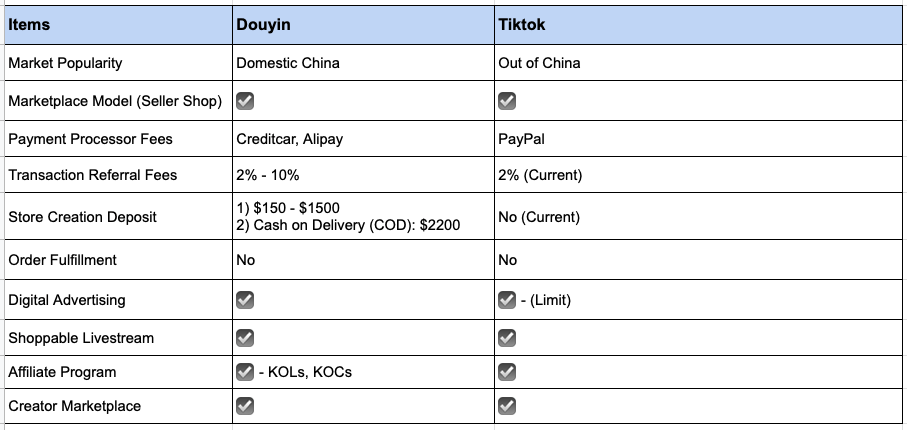 However, in early 2021, Tiktok launched a global seller shop program as well. Basically, it is a Douyin shop in China, although it starts with several countries. Sellers can not only drive traffic through Tiktok to their websites, or marketplace stores. But also the customer can complete the checkout via PayPal within the Tiktok seller store. So generally Tiktok functionality in the business perspective is getting quite close to Douyin China. But just the customer base and market scope are different.
3. Douyin Digital Advertising Options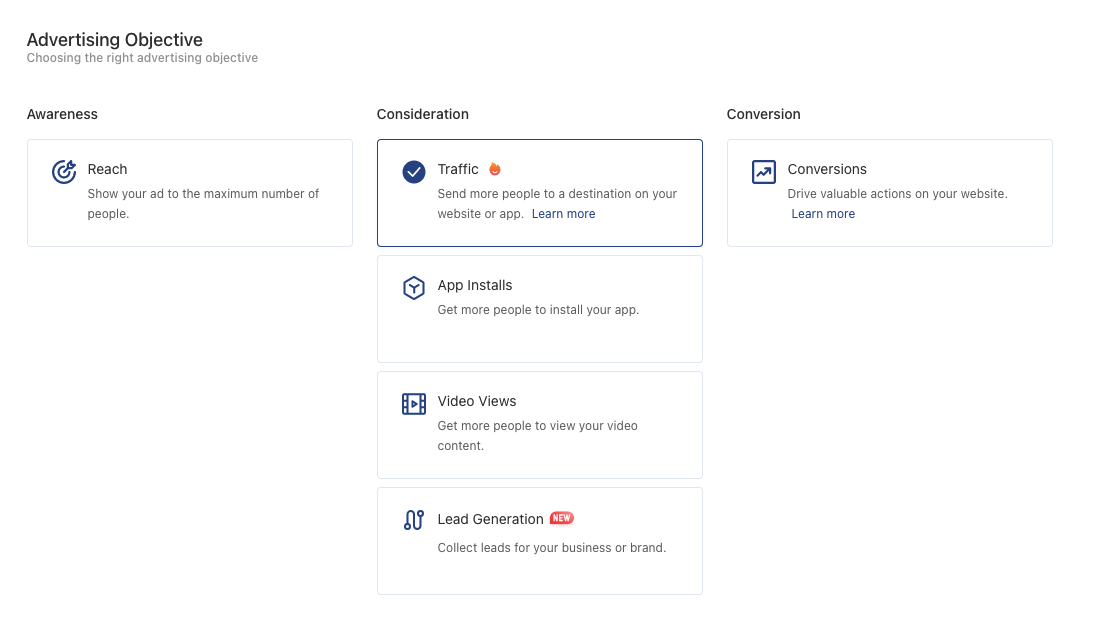 Compared with Douyin, Tiktok provides pretty limited ad options to advertisers worldwide. For example, Tiktok ads manager, allows advertisers to run newsfeed ads, app installs, lead generation, and hashtag challenges. And you can select some formats such as newsfeed ads for different objectives, such as awareness, consideration, conversion.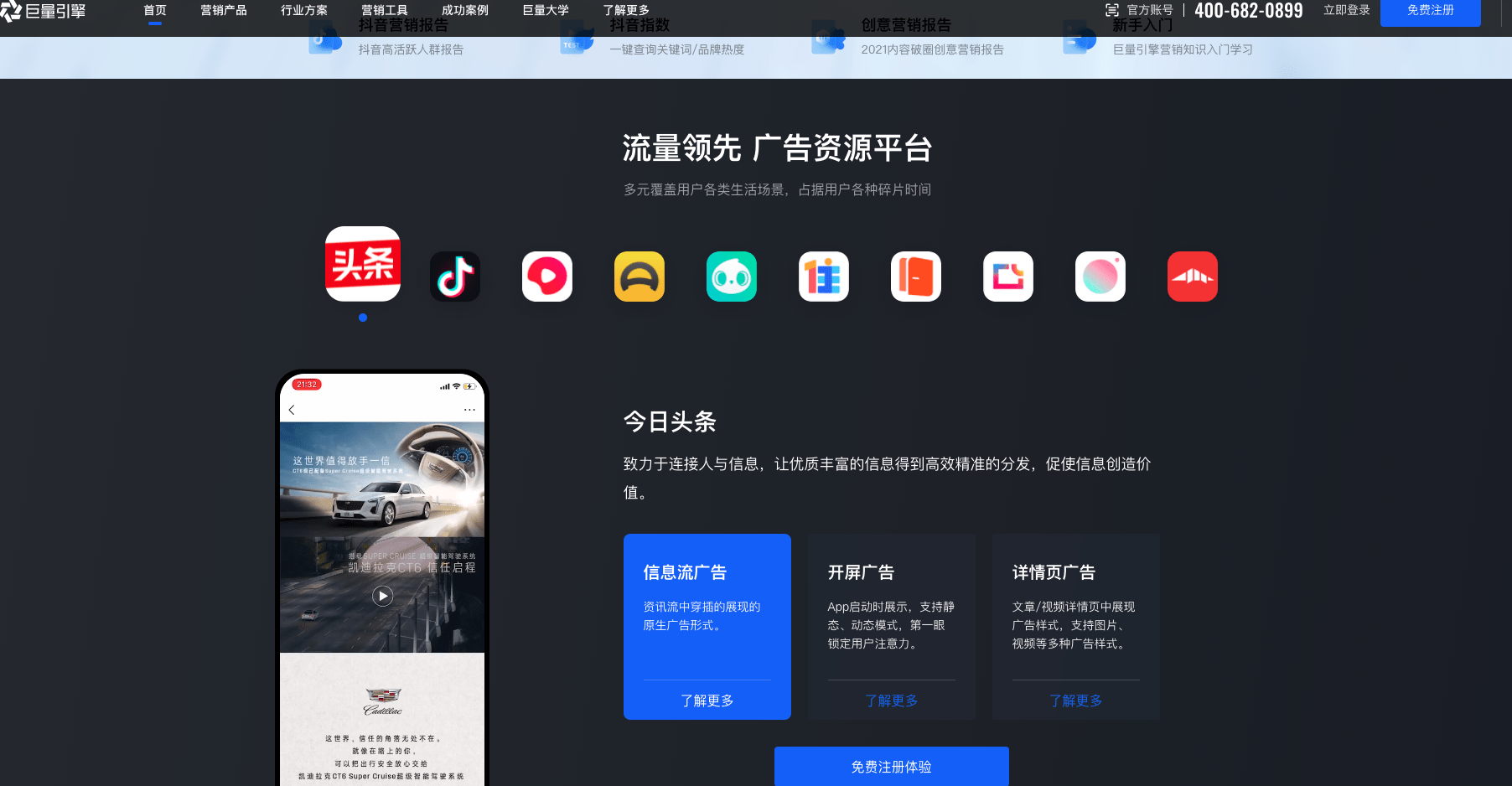 In contrast, Douyin offers more options to satisfy diverse advertisers' demands. Ocean Ads Platform is an integrated ads platform owned by Bytedance. Signing up an account in Ocean ads can let you create ad campaigns and manage data to all the media platforms in the Bytedance ecosystem, such as Toutiao, Douyin, Watermelon VoD, etc.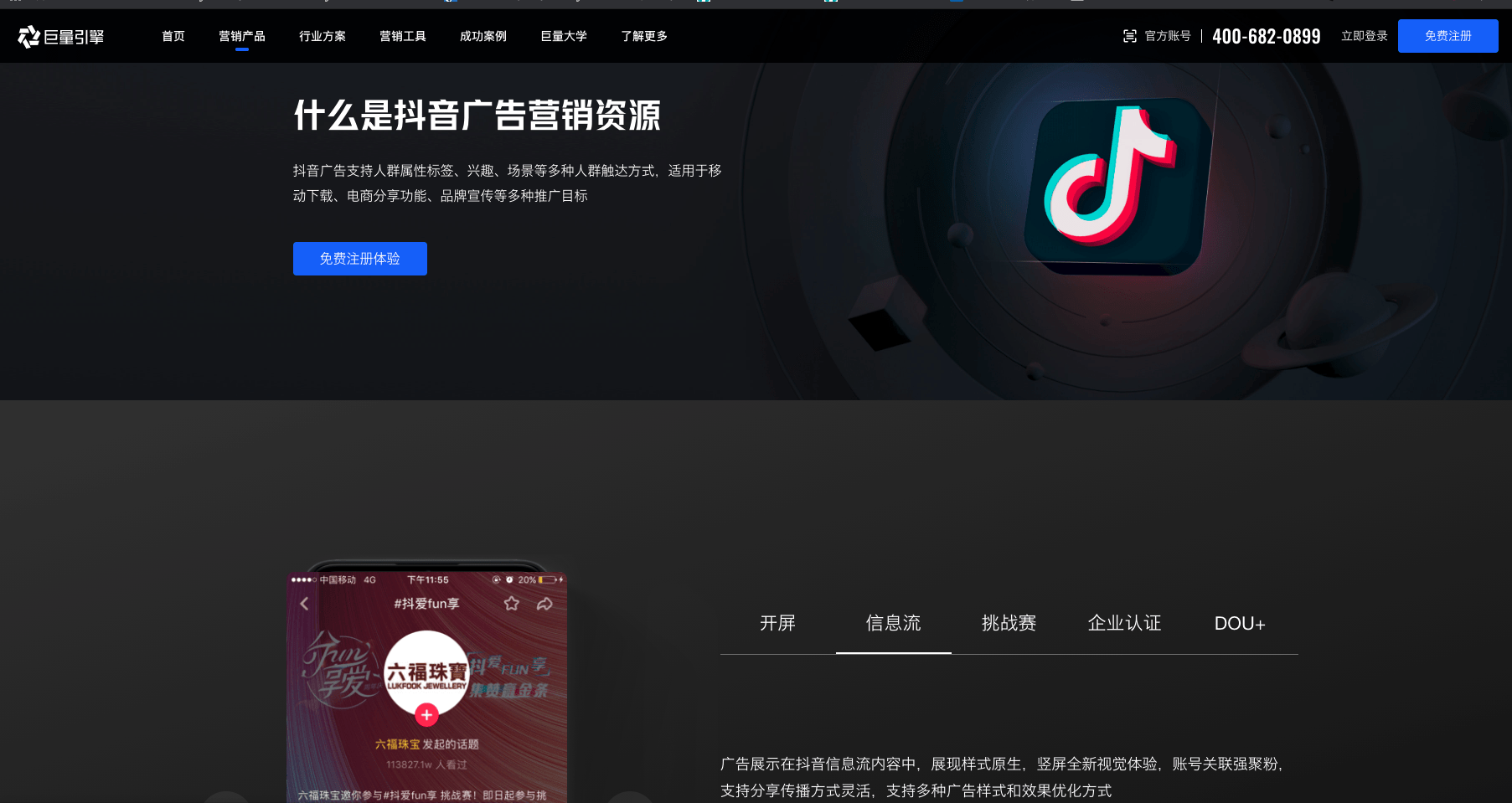 In Douyin, there are Livestream ads, interstitial mobile ads, Brand verification, except for the general social newsfeed ads that are available in Tiktok as well.
Tiktok vs Instagram
It's undeniable that TikTok has been impacting the social media landscape. In 2021, some voices say that the Tiktok user base would be projected to reach 2.1 billion. Its success has notified other key players, most notably Instagram, competition has come.
Short-form video content has exploded in popularity, particularly since the launch of TikTok in 2016 with massive growth in the number of active users. It's a powerful way to promote your business and reach potential customers. TikTok and Instagram Reels have made it easier for small businesses and creators to shoot, edit and post videos straight from your mobile device.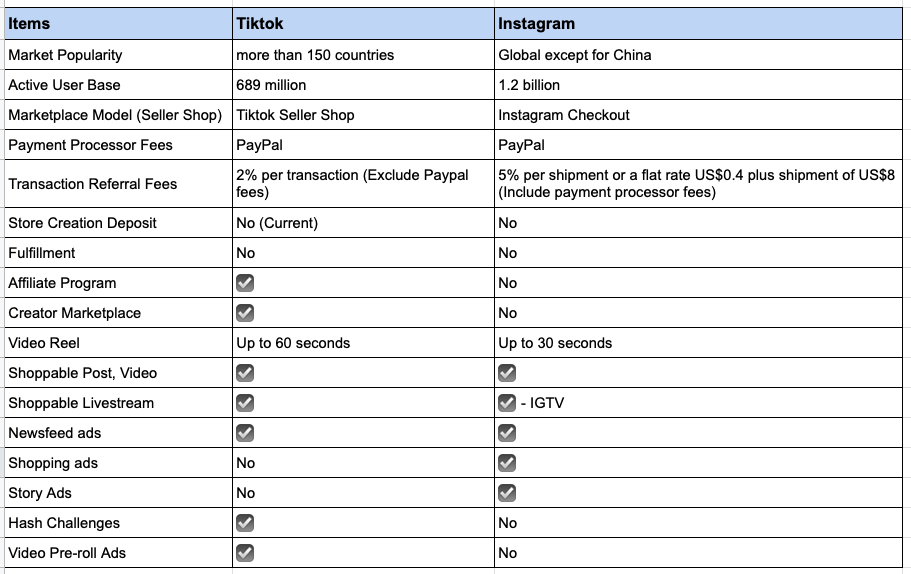 However, Tiktok short-form video and Instagram reel is just a key part of the platform features, they in fact have quite other elements for you to adapt and grow your business. Of course, there is a difference between Tiktok and Instagram. I would mainly talk about 3 aspects
1. Marketplace Model – Direct checkout in the app
In the US, Tiktok seller shop and Instagram checkout basically is a sort of marketplace model, which is similar to Amazon. In a way, these are the social commerce giants that aim to dilute the importance of Amazon in the US through the huge amount of active user base and eCommerce features.
Both platforms accept the Paypal payment method, Tiktok seller shop charges 2% per transaction but it doesn't include payment processor fees. Instagram has two options, which are 5% per shipment or a flat rate of US$0.4 plus US$8 shipment cost, which includes the payment processor fees. So it looks quite close to each other. For Instagram, if the first shipment is $10.00 USD, we'll deduct $0.50 for the selling fee. If the second shipment is $6.00, we'll deduct $0.40 for the flat fee.
2. Partnership Program and Monetisation Program
Tiktok sellers can collaborate with influencers in a commission scheme model through the Tiktok affiliate program partnered with Shopify, in which influencers earn the payouts from merchants by selling out the products. Although Instagram allows third-party affiliate platform tracking to add to the shoppable photo, video, etc, it doesn't have an in-house affiliate program. Basically, Instagram influencers basically are earning advertising revenue shared from the account created in the Facebook creator community.
Also, Tiktok has a creator trading marketplace for influencers to deal with merchants for any collaboration. It's a sort of reserve buy model, compared with sharing with Instagram advertising revenue. For more details, please check out this article.
3. Advertising Options
Tiktok user's gender proportion of females and males is 6:4, on the other hand, Instagram's proportion of females and males is 4:6. Compared with Instagram, Tiktok has two unique advertising options, which are the hash challenge and video pre-roll ads. And you can manage the ads in the ads manager. However, it doesn't have dynamic product ads like Facebook and Instagram dynamic product ads, which can be directly syndicated with the product catalog and show the product to the potential customers.
For more details, please check out the other article I release before
Differences From Instagram Shop, Checkout on Instagram, Shopping on Instagram, and Instagram Shopping Ads 2022
Verdict
In terms of up-to-date user base and global brand footprints, Instagram still is the primary social commerce platform for sellers and influencers. Tiktok has been growing so fast and developing more features to attract sellers to join the community. The growth momentum is pretty strong and I would recommend any sellers should join and start a new channel to drive awareness, traffic, and sales.
I hope you enjoy reading Social commerce Douyin vs TikTok vs Instagram – Social Consumable and Shoppable Content. If you did, please support us by doing one of the things listed below, because it always helps out our channel.
FAQ:
Q1: What is Douyin?
A: Douyin is a Chinese social media platform that allows users to create and share short videos.
Q2: What is TikTok?
A: TikTok is the international version of Douyin, available in over 150 countries and regions.
Q3: Can I use Douyin and TikTok interchangeably?
A: No, Douyin and TikTok are separate platforms. Douyin is primarily used in China, while TikTok is used globally.
Q4: Can I promote my brand on Douyin or TikTok?
A: Yes, both Douyin and TikTok provide advertising and promotional opportunities for brands.
Q5: What are the key features of Douyin and TikTok?
A: Both platforms allow users to create and share short videos, add filters and effects, and engage with a global community.
Q6: Can I sell products directly on Douyin or TikTok?
A: Yes, both platforms offer e-commerce features that allow brands to sell products directly to users.
Q7: How can I optimize my brand's presence on Douyin and TikTok?
A: To optimize your brand's presence, focus on creating engaging and high-quality content, utilizing popular hashtags, and collaborating with influencers.
Q8: Are there any specific guidelines or restrictions for brand promotion on Douyin and TikTok?
A: Yes, both platforms have guidelines and restrictions for brand promotion, including content guidelines and restrictions on certain industries.
Q9: Are there any analytics or insights available for brands on Douyin and TikTok?
A: Yes, both platforms provide analytics and insights for brands, allowing them to track performance, reach, and engagement of their content.
Q10: Can I integrate Douyin or TikTok with my existing e-commerce website?
A: Yes, both platforms offer integration options for brands to connect their Douyin or TikTok accounts with their existing e-commerce websites.