Cross Border eCommerce Marketing China: Checklist You Need to Know Before Start
Cross border eCommerce China, or CBEC transactions, reached RMB 9.1 trillion in 2018 with over 100 million users. According to the research institution, it reported that the market's transaction volume reached RMB 9.9 trillion in 2019, with a compound annual growth rate of 27%. It is projected to reach RMB 26.8 trillion in 2025, with a compound annual growth rate of 18.1%. The question is how sellers can capture this opportunity?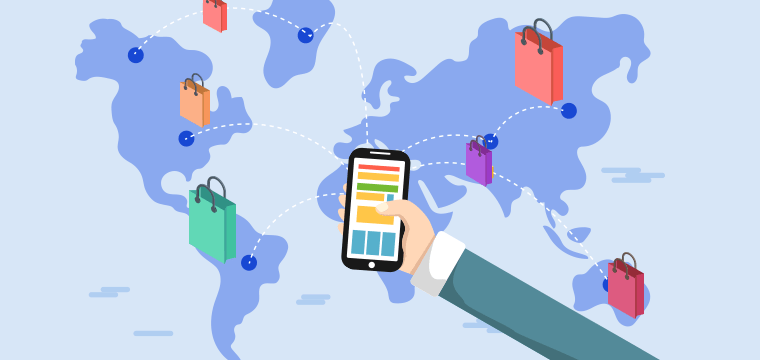 Before starting a cross-border eCommerce business entering China, sellers have many unknown areas that they need to explore and understand. The term cross-border e-commerce may be self-explanatory and numbers tell us China has a lot of opportunities. But it has become increasingly sophisticated in the past decades. It's far more than just being about advertising, distribution, and customer service.
In this article, I would consolidate 8 aspects of cross-border eCommerce China that you have to check out before starting the business. By the end of this piece, you can learn the different CBEC landscapes, duty and tax regulation, marketing, etc. All in all, you can roll out this module to research a new entry market other than China.
Cross-border eCommerce and General Trade China: Legal Entity and Tax
First thing first, you do need to separate traditional general trade and cross-border eCommerce. Basically, the concept and definition are totally different from several perspectives. Below is a simple comparison table presenting the key differences.
Corporation Entity: General Trade vs CBEC
The number one difference must be the entity requirement. General trade often is defined as a legal entity established in China. It has an import and export permit. This Chinese entity undertakes the liability and obligations as an importer or exporter. As an importer, a Chinese entity must buy the products from overseas brands and manufacturers before selling to domestic customers.

In the procurement process, the Chinese entity does have to handle the customs clearance and pay the duties and taxes at an aligned price. After the customs formalities, importers often send the products to a warehouse or physical shops in China. Under the general trade model, foreign brands and retailers must find a Chinese agent or importer partner directly. It's for setting up a Chinese legal entity to sell in the China market.
On the other hand, the cross-border model doesn't require any Chinese legal entities and business licenses in China. As a foreign brand and retailer, you can sell to China directly by running a cross-border brand website or setting up a store on the mainstream eCommerce platforms.
From a business perspective, cross-border eCommerce China can facilitate foreign brands to test the waters by selling products out of China, without heavy investment upfront.
Import Tariffs, VAT, and Consumption Tax: Affect your Pricing Strategy
The other difference between cross-border e-commerce and general trade is the payment of duties and taxes. Importing goods to China generally involves import tariffs, value-added tax, or called VAT, and consumption tax. General trade requires the importer to pay for the import tariffs, duties, and taxes during the clearance process.
On the other hand, the consumers are the taxpayers under the cross-border e-commerce scheme. Normally the e-commerce platform will calculate the applicable duties, and taxes on the checkout page. The customer then pays the total amount via an e-payment system that can be integrated into the e-commerce platform.
Quota on RMB5,000 and 26,000 for Tariff-free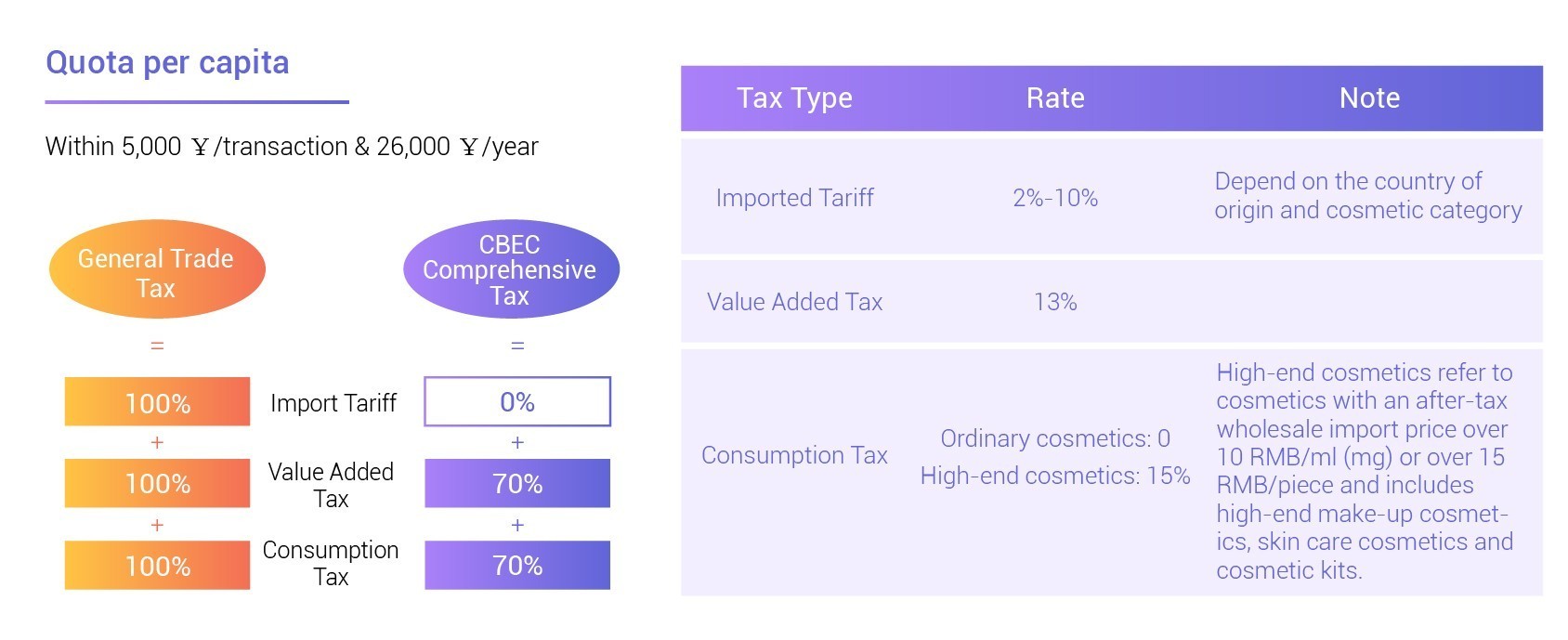 Currently, the import tariff-free quota on a single transaction is RMB 5,000, and the annual quota per person is RMB 26,000. Under these limits, the import tariff is set at 0%, and the VAT and consumption tax are discounted at 30% of the standard rate applicable to the type of goods. We usually call this "cross-border e-commerce integrated tax".
Online customers who have not exceeded their single and annual transaction quota are subject to an integrated tax rate of 9.1% for most products. For high-end products, the integrated tax rate can reach 23.5%. Over these limits, the consumers will need to pay full import tariff, VAT, and consumption tax.
Because of this duty and tax regulation, overseas brands and sellers need to strategize the product pricing to cover the cost while keeping products good value for money in the competition.
Cross Border eCommerce China – Logistic, Fulfillment, and Refund
Currently, there are two main logistic models to ship, store, pack, and deliver the products. One is the Bonded Trade Area model, the other one is the Direct Mail model.
The Bonded Trade Area Model (Code 1210)
This is a special supervision area managed by China customers without the payment of duties. The warehouse in this area is the Bonded Area Warehouse mode, which the code is 1210. Thanks to this, overseas brands and sellers can ship the bulk of products and store them here in advance. When any customers order the product online, your team or outsourced 3PL can pick, pack, clear custom clearance with three documents: the online order, the payment transaction, and the logistics order. Then the local express company can deliver the product to the customer.
Direct Mail Model (Code 9610)
It's a more traditional fulfillment model for overseas brands and sellers. Basically, you pick, pack and ship the product from your overseas warehouse after the customer orders online. The warehouse is usually located in HK and SEA. Also, it also needs to ship with the transaction data that includes digital order, payment bill, and logistics bill for the customer on the customs clearance.
Bonded Trade Area Model vs Direct Mail Model
Compared with direct mail, the Bonded Trade Area model can be more flexible to manage inventory replenishment and customer refund. From an operational perspective, it can reduce the cost and provide more competitive pricing. On the other hand, the direct mail model takes more time to handle refunds back and forward. Due to international shipping, it might take a longer shipping time and cost more.
Some cross-border marketplaces like Tmall provide comprehensive logistic services, which might facilitate sellers who prefer direct mail. They are such as Tmall Oversea Fulfillment and Centralise Import Procurement. However, if you are running a brand website and don't have a Tmall global store, that might not fit.

The momentum of the bonded trade area, and free trade zone is going up. On March 22, 2021, the Chinese government expanded CBEC pilots to all cities with pilot free trade zones, CBEC comprehensive zones, comprehensive bonded zones, import trade promotion innovation demonstration zones, or bonded logistics centers. Compared with non-pilot cities, pilot cities enjoy preferential customs clearance procedures for CBEC retail imports
Cross Border eCommerce Product Category and Regulations
China has developed a CBEC retail import commodity list, or it's also known as the positive list. Until now, it has included a total of 1,413 commodity categories. They cover cosmetics, dairy products, beverages, etc. Only products with the harmonized system code, or what we call HS Code, are listed on the positive list. Brands and retailers can sell the products under the positive list through the CBEC channel.
For the latest positive list in detail, please refer to the published list from China government attached below
http://gss.mof.gov.cn/zhengwuxinxi/zhengcefabu/201604/P020160407628544745898.pdf
To skincare and cosmetic sellers, it has a piece of good news. Since May 1, 2021, China has officially exempted animal testing for general cosmetics provided that the production enterprise has obtained GMP certifications. They are from its local government and the product safety assessment results can adequately verify product safety. However, special cosmetics and general cosmetics without recognized GMP certificates are still required to be animal tested.
Thus, CBEC is the most convenient method for international stakeholders who intend to circumvent animal tests or mandatory general trade registration requirements considering ethical issues or expedited market access
Chinese Consumer Perception and Demand
There are a bunch of reasons why Chinese consumers are so eager and keen to look around cross-border eCommerce platforms and brand websites. No matter which product category you are sitting in, below several points can fit your business and help you deploy strategy in advance.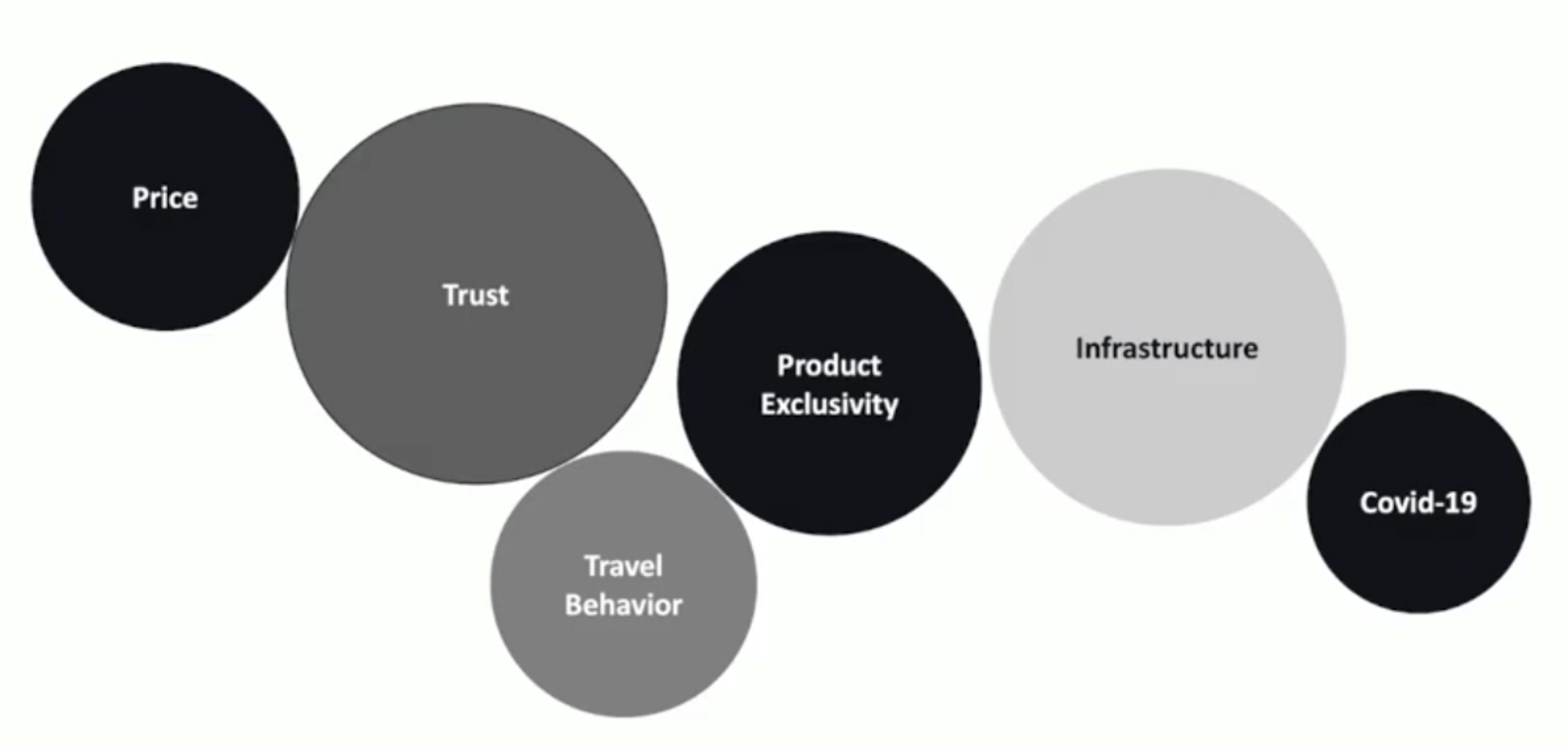 1) Financial Factor: Price Is the Key Driver
The import tariff-free quota on a single transaction or the annual quota determines the cross-border pricing normally can be much lower unless the brands and retailers have other pricing and branding strategy. What's more, a bonded trade area model can both facilitate website sellers and marketplace sellers to operate inventory and logistics. It's better for them to predict the volume and ship in advance. In a way, this helps them reduce the operational cost.
2) Perception Factor: Trust and Lifestyle Matter a lot
China's Reform and Opening-up Revolution happened in the late 70s in 20 century. Basically, Xennials and Millenials have been mainly impacted by the wave of reform.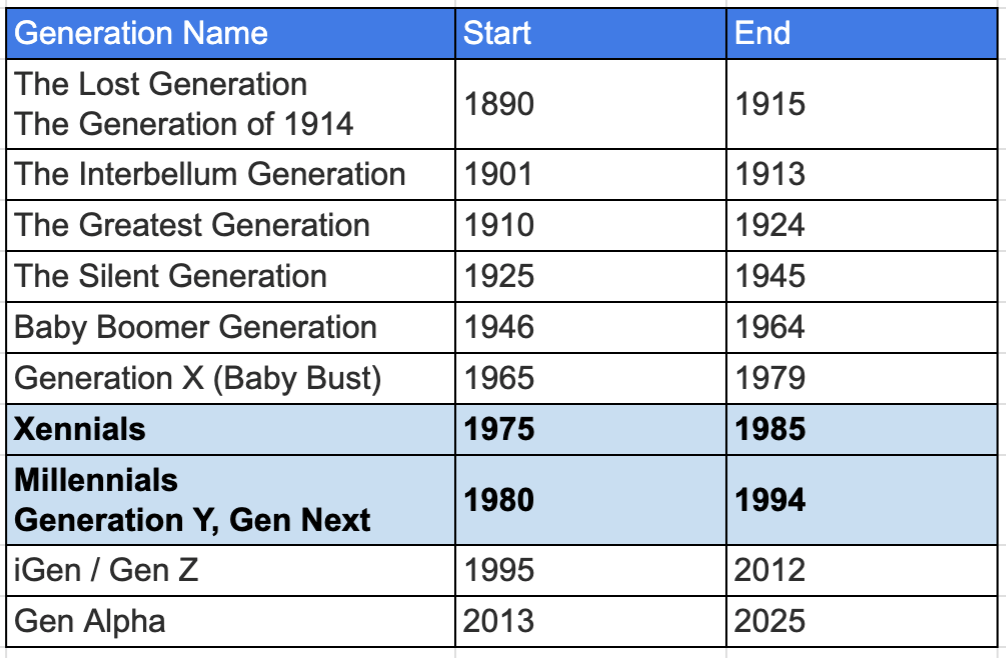 This group of people is very keen to learn about western advanced technology, culture, and lifestyle. And they are deeply influenced by values and lifestyles. What's more, the product design and quality are leading ahead of China in a way, although China has been catching up behind.
In the developing process, some bad merchants were not responsible for the social community for chasing the business profit, such as the toxic milk powder, and underground cooking oil. The image and reputation of made-in-china are not good and are under development by the Chinese government.
Thus, with this background and development path, these two generations, such as Xennials and Millenials, like to buy overseas brand products to equip themselves, and enhance their lifestyle and life quality. Also, they have a strong consumption capability in China because the age is between 26 – 50. Particularly, the 80s and 90s are also experiencing the internet revolution. They are familiar with the online world.
3) Product Exclusivity
Brands and sellers definitely care about product profit and loss. So not all the kinds of products are suitable for the general trade model with building a China legal entity in China. So In terms of product options, out of China, there are more choices of course for Chinese customers.
Also, due to some of the regulation updates on and off, some products have very strict censorship processes or even are not allowed to import, such as CBD oil. Recently cleaning products in the skincare and cosmetic category are allowed to import with GMP certifications. However, cross-border
Last but not least, Chinese consumers love gathering collections and they can purchase some products overseas in limited versions or some countries' special versions. Cross-border eCommerce is not replaceable.
4) Hardware Factor – Well Infrastructure Support
Highways, well-built-up roads, high-speed trains, bonded trade areas in pilot cities, and the IoT maturity in China do facilitate cross-border e-commerce go more smoothly. It's because this hardware can resolve the barriers of cross-border purchases. They are the delivery time and security.
5) External Factor Speeds up – Covid-19
Nowadays outbound traveling costs people more time and money. Not only is the airline ticket rate skyrocketing, but also you have to quarantine for 14 – 21 days in the destinations depending on the country's policy. The traveler needs to pay for all fees herself or himself. And most importantly, safety is another concern, after all, traveling is for fun, rather than for sickness.
So more rest dollars left in the pocket and online shopping and entertainment must be the replaceable activities. So cross-border eCommerce definitely can benefit from there
6) Travel Shopping Behaviour Has Changed
Different from a decade ago, people might spend lot on shopping during travel. With more travel experience, people are seeking more deep-dive travel in the destination to network, learn about the culture and enjoy the lifestyle.
What's more, it's unnecessary to pack the shopping items into luggage and increase the boarding fees. There are many arrival duty-free stores in the airport and also merchants can let customers buy now and pick later. So gradually, people prefer to ship most items through cross-border platforms.
Cross Border eCommerce: Marketplace vs Brand Website Popularity in China
Slightly different from the western eCommerce landscape, Chinese cross-border channels are mainly being dominated by giant platforms. They are Tmall Global, Kaohaola, JD Global, VIP, Ymatou, and Xiaohongshu. In the western, Google is a competitive channel to marketplaces, because people get used to researching product reviews and comparing the pros and cons. Also, Google provides SEO traffic for product listings that attract many merchants for growing website traffic.
However, Baidu China is not providing free traffic for product listings, and Chinese customers get used to researching on social media, such as Xiaohongshu, rather than through Baidu in a way. And most importantly, people in China have been used to purchasing on marketplaces. That difference is the key challenge for cross-border website sellers.
Brand Website Advantages
Being said that, a cross-border brand website has lots of advantages, such as no referral fees, controllable product listing, etc. These advantages can create more space to reflect on pricing and marketing activities. Basically, I consolidate 6 aspects: cross-border sellers must focus on China for driving new customers and customer renewal. I talked about Wechat and KOLs before. I would release other articles in more detail for other topics.
Baidu SEO and PR
Local Resellers and Partners Program
Branding and Social – Douyin
Oversea Exposure
Baidu SEO versus Google SEO in eCommerce Marketing: Things Brand eCommerce Webstore Must Know
Social Commerce Douyin vs TikTok vs Instagram – Social Consumable and Shoppable Content
Festivals and Spotlight Shopping Events
Regarding entering China's e-commerce market, the first thing you need to know about is the online shopping festivals. You may be familiar with Alibaba's very successful Single Day Festival, which is two and a half times bigger than Black Friday and Cyber Monday combined. But there is more than it in China. Below are the events and timeline table, and the highlighted festivals are more important.
Nian Huo Festival, from Jan to Feb.

Valentine's Day on Feb 14th
Girls' Day and Women's Day, from Mar 7th to 8th
Suning's 418 Shopping Festival on Apr 18th
Men's Festival, from Apr 24th to 26th
Mother's Day on Second Sunday in May
I Love You Day on May 20th
Children's Day on June 1st
JD's 618 Festival on June 18th
818 Fever Shopping Festival on Aug 18th
99 Wine Festival, from Sep 1st to 9th
The Single Day on Nov 11th
Red Friday (Black Friday)
The Double 12 Shopping Festival on Dec 12th
Christmas, from Dec 14th to 25th
Intellectual Property and Data Protection
Trademark
International trademarks registered in foreign countries outside China, such as Japan, are not recognized by Chinese law and regulations. Also, pre-use of the trademark in China is not legally protected.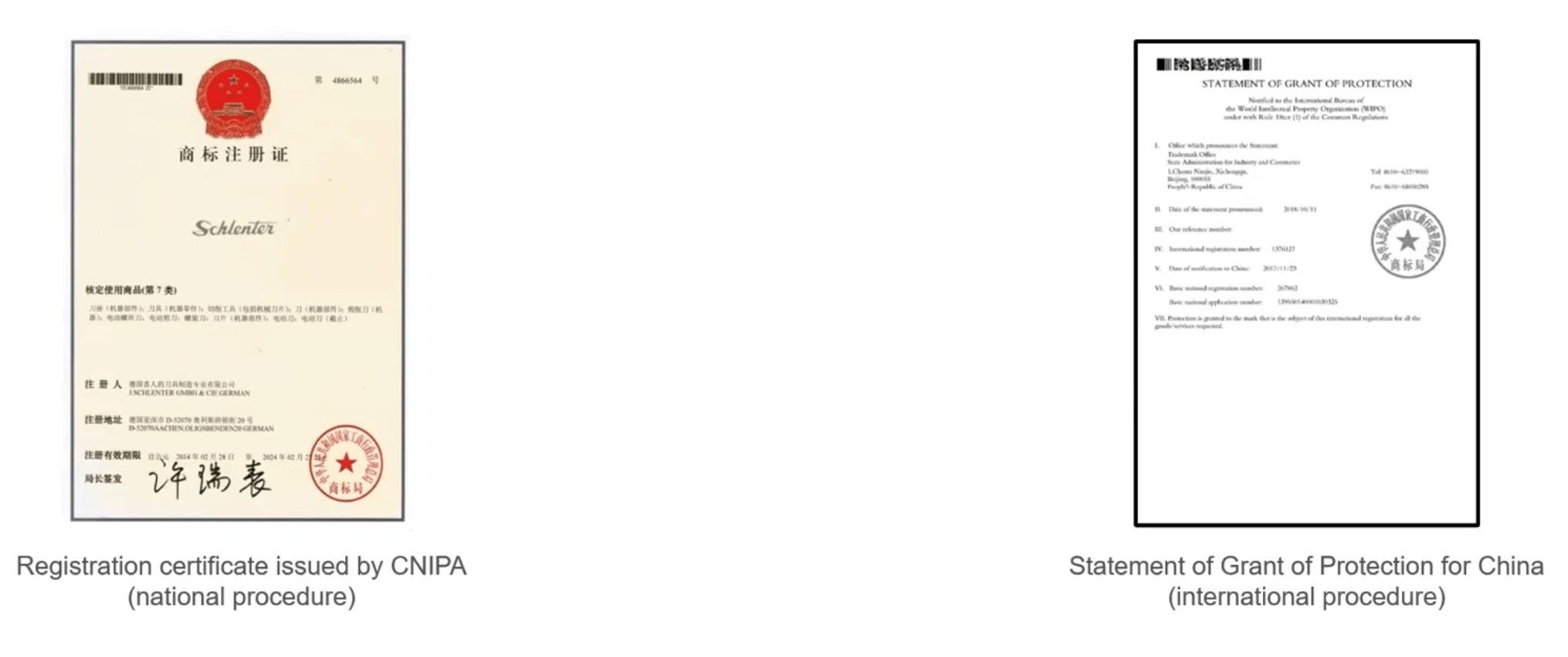 So if your business is running well in China, it's risky because other business entities might register your name and start selling your trademark products. Many cases have already happened and not fewer sellers did suffer from this regulation.
Data Protection
The E-commerce regulations stipulate whoever businesses engaging with customers through the internet must comply with the provisions of personal data protection. E-commerce platforms track and collect personal data to create a user profile. It aims to accurately market and sell to the target user.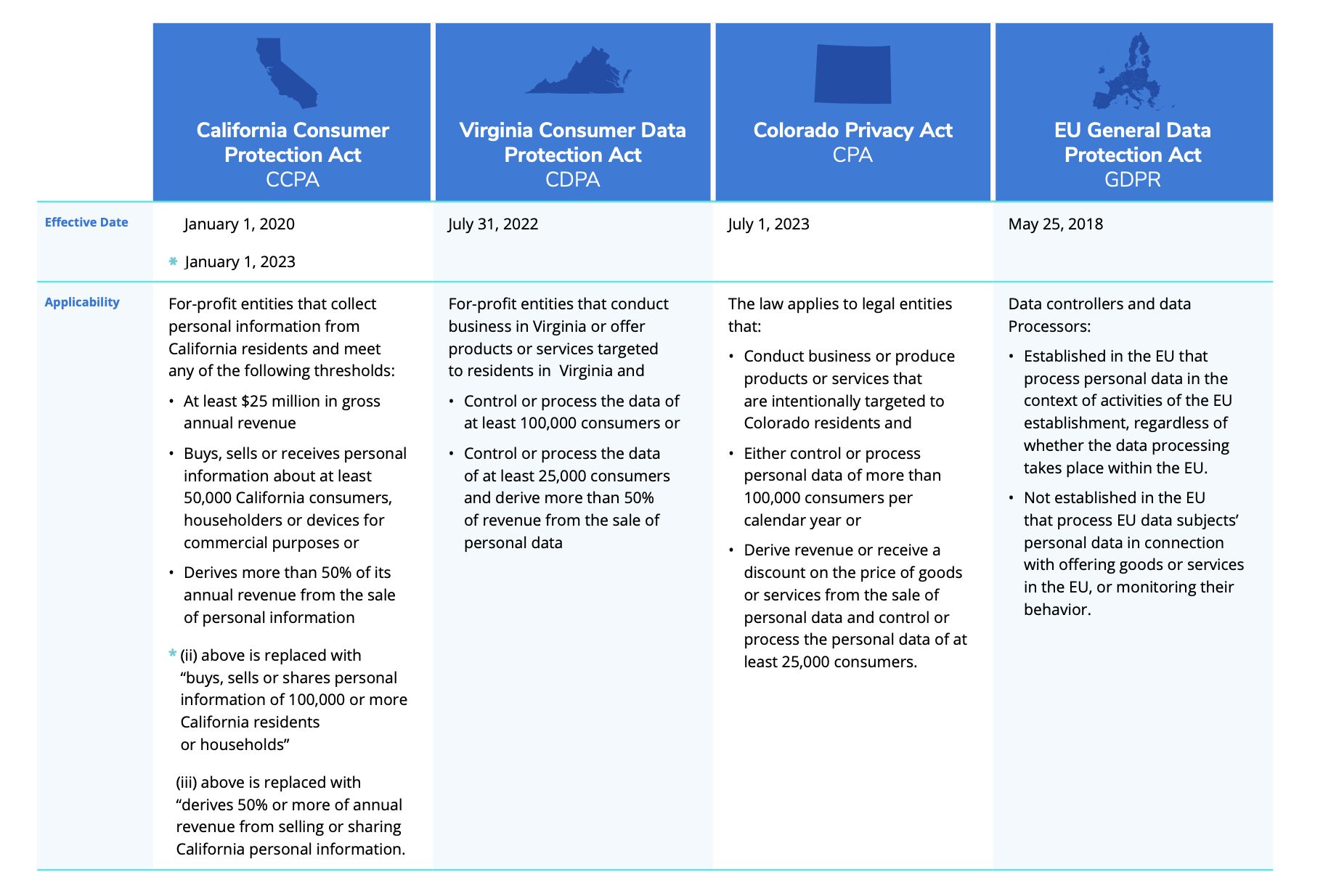 Personal data protection is becoming increasingly regulated in China. Laws such as the Cybersecurity Law of China, and regulations such as Protecting the Personal Information of Telecommunications and Internet Users focus on preventing users' personal data from being leaked illegally. It has severe penalties set for the data holder in the event of a leak or other misuse. The laws apply to cross-border e-commerce platforms and operators alike.
Since it is usual practice for Operators to collect users' names, addresses, mobile phone numbers, ID card numbers, and shopping preferences and to use this data for business purposes such as marketing and advertising, it is recommended that operators improve their internal regulations on their daily processing of data, and keep users' data confidential in accordance with the legal requirements.
CBEC Challenging
Still selling to China has many challenging, such as trademark infringements, identity fraud, payment fraud, and counterfeit goods. China is determined to address these issues and even introduced the E-Commerce Law in early 2019 against sneaky sellers
Under the new law, consumers who buy fake goods through cross-border e-commerce can hold direct accountability to either the overseas seller or the platform. Furthermore, the law and new policies protect buyers on safety, taxation, logistics, after-sales, and other aspects. It ensures the imported goods are following the strict rules, and protecting consumers' rights and interests.
I hope you enjoy reading Cross Border eCommerce Marketing China: Checklist You Need to Know Before Start. If you did, please support us by doing one of the things listed below, because it always helps out our channel.
Support my channel through PayPal (paypal.me/Easy2digital)
Subscribe to my channel and turn on the notification bell Easy2Digital Youtube channel.
Follow and like my page Easy2Digital Facebook page
Share the article to your social network with the hashtag #easy2digital
Buy products with Easy2Digital 10% OFF Discount code (Easy2DigitalNewBuyers2021)
You sign up for our weekly newsletter to receive Easy2Digital latest articles, videos, and discount code on Buyfromlo products and digital software
Subscribe to our monthly membership through Patreon to enjoy exclusive benefits (www.patreon.com/louisludigital)