Opening a store on Lazada to drive sales is a great option for companies that look to expand into Southeast Asian markets. 
One of the benefits of selling cross-border on Lazada is that you instantly reach six countries (Singapore, Philippines, Indonesia, Vietnam, Malaysia, Thailand), with a total population in the hundreds of millions. The benefit can be either of your water testing approaches to see the sale performance from your product category, or you can strategically enter the markets and reach target customers with no upfront fees and lower transaction fees.
Except for your product and supply chain strategy, Lazada seller promotion and marketing strategy is essential to reach customers and drive sales. Thus, based on my client-serving and business experiences, I'll share with you 1 thing not to do and 7 things to do in Lazada seller promotion. 
By the end of the article, you can learn what Lazada promotion tools you can use and why driving traffic to Lazada seller stores by using an external paid advertising platform is not suggested.
1. Lazada Marketing – Sponsored Search Ads
About 30 million searches are made by shoppers on Lazada every day and about 50 percent of sales go through the search bar. Sponsored Search gives brands and sellers the opportunity to boost their product's visibility and reach customers who are actively considering to buy, or are ready to buy on the search results page, whilst paying only a Cost-Per-Click model. So normally ROI of sponsored search ads is the best.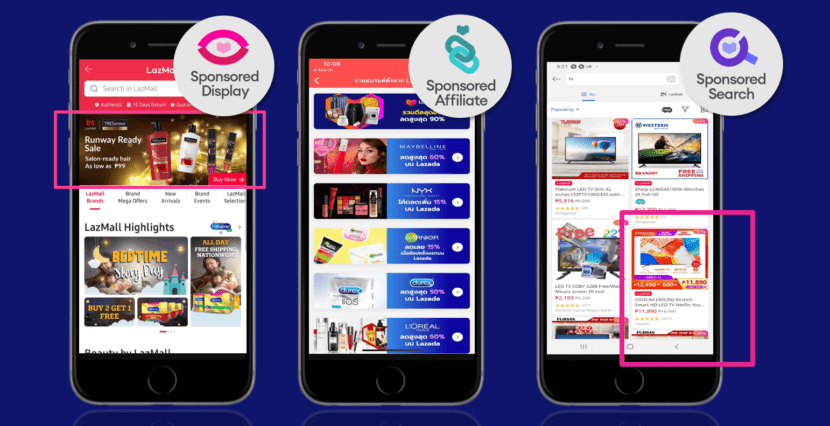 Sponsored Search can be found on your Seller Center dashboard. After logging in, click Sponsored Solutions. Right under that, choose Sponsored Search. To create a sponsored search ads campaign is not difficult, I'm not going to go into details regarding strategies and how to run, but you could refer to the 3 steps listed below and drive sales in as low a cost per acquisition as possible
1) Select the proper products: 
Test the new product market reaction, 

Drive more sales from your store trending products, 

promote countdown deals, or bundle deals that include those SKU item inventories rest a lot in stock
2) Research the keyword volume and select the proper keywords
Type in a root keyword and select all keywords that are having high relevancy with your product, in particular, that product generic, functional, seasonal keywords have huge amounts of traffic.

Don't ignore long-tail keywords related to your product.

Refer to the keyword bidding price for a decent rank position, as you don't want to bid a keyword with avg. US$0.5 CPC for 50 clicks to convert into a sale when your product retail price is US$50 with a 20% profit margin
3) Optimize your Lazada search ads
Change the keyword bid prices, add negative keywords, and break down the campaign into high performing products, new products, trending products, and high inventory in stock
2. Lazada Marketing – Sponsored Product Ads
As being similar to other marketplace platforms (Amazon, Tmall, etc), Lazada has PPC advertising for sellers to reach customers and boost sales. It's called Lazada sponsored product ads.
Sponsored product ads are product-driven, which means you are not able to select specific keywords for the promoted products (At most 5 products in a campaign). Lazada can help you detect the most relevant traffic and show your sponsored product ads.
Having sponsored product ads like on Amazon, Tmall, Rakuten, etc means that select products will be placed in more visible areas in the website, but the difference in Lazada is it only shows on the right-hand side in the product page at the moment, and I believe it can roll out to appear in more placements.
Being said that, sponsored product ads become the must-have ads campaign in your strategy, because it doesn't have huge impression amount, but it charges by CPC and you could show on your competitor product page, and give the target customers one more choice.
3. Lazada Sponsored Display Ads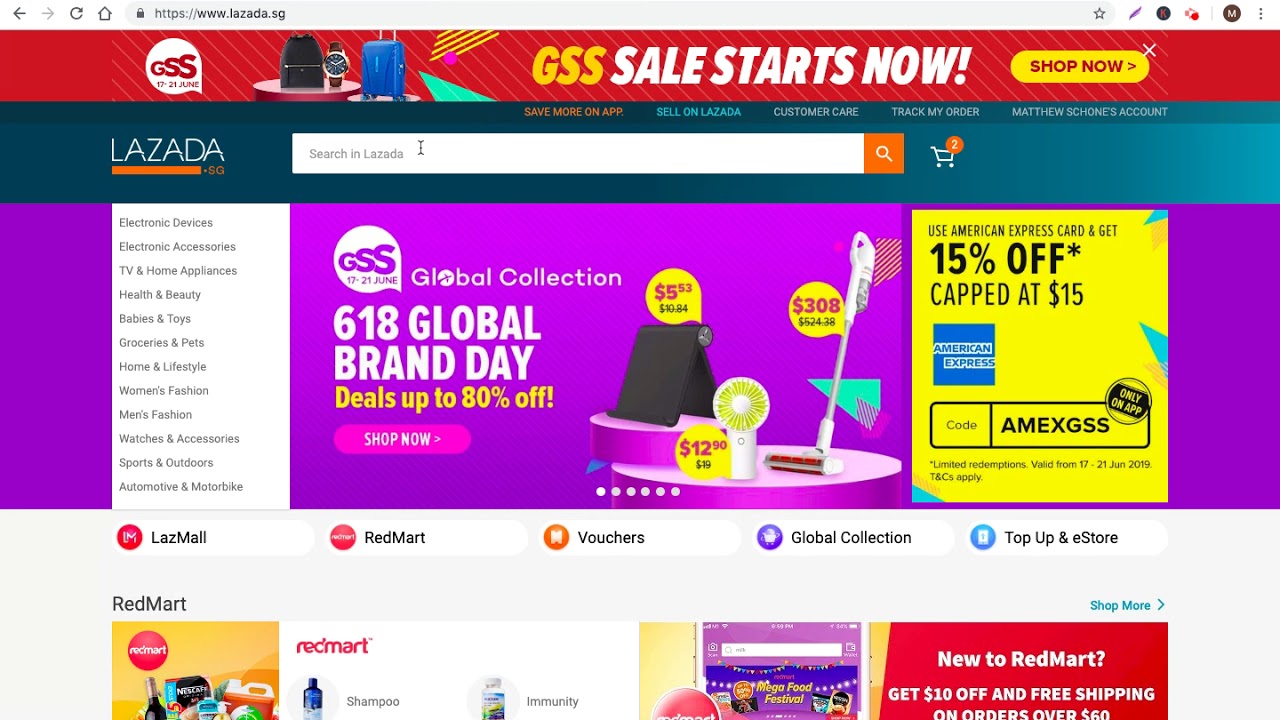 Display ads, which are the same as other marketplace's ads approach, are used to reach more potential customers and retarget prospects in a banner, rich media format. This ad is charged by the CPM model, and help sellers increase products visibility on Lazada's premium online assets, including homepage banners, the app pushes, electronic direct mail, and more. 
4. Lazada Affiliate Program
The affiliate program is not a strange term in the eCommerce marketing world. Being the same with other affiliate strategies, the Lazada affiliate program is a program where a publisher works with Lazada to promote and sell the products on a commission-based payment model. The affiliate promotes products or services using a unique link to send traffic to the Lazada website. If any user through the link purchases the product, the publisher can get the commission based on the program commission scheme.

This new feature allows brands and sellers to tap Lazada's pool of over 3,000 affiliate partners and their vast networks to drive traffic to their product pages. The Cost-Per-Sale model guarantees that brands only pay when a sale is made, making it an efficient marketing investment.
5. Lazada Flexi Combo
Flexi combo bundle is another promotional tool in Lazada that you can use to encourage buyers to purchase more items that are similar to the initial item they have their eyes on. Basically, it's a bundle deal strategy, but it has limited time or limited orders for sellers to create urgency and call customers to check out right now.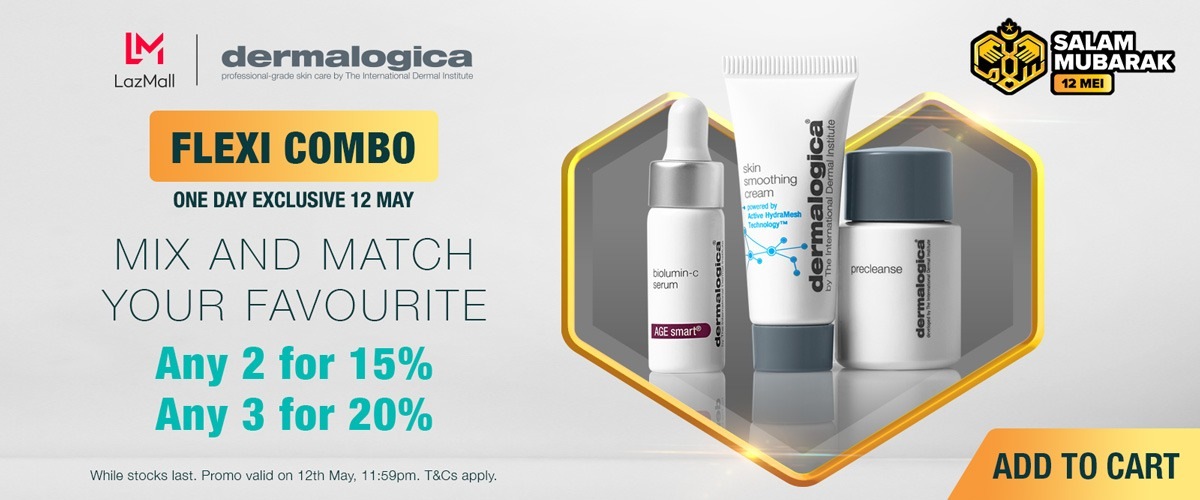 For example, you'll be choosing security camera collections that are most popular in your online shop. If it's a Ring spotlight camera,  then you create a bundle with an Amazon Echo Show which the customers love to buy and upgrade the smart home system. So you can create a Flexi combo with an eye-catching discount at a limited time and a limited order offer.
6. Lazada Bundles
Sellers can combine different SKUs into one item with bundling discounts by using bundles. Basically, there are 4 types of bundles Lazada allows sellers to use
Quantity: Buy 3 packs of Ring solar panels, get 40% off for each item.

Buy 1 Get 1 Free: Buy 1 box of N95 mask, get one box free

Combo: Buy a Ring stick up camera battery with 15% off, get one of the ring stick up camera solar panel, or camera case, or camera mount with a 10% off discount

Free Gift: Buy a Ring spotlight camera battery, get a free camera case
A bundle deal is one of the essential product marketing strategies to increase sales and AOV by combining different items and creating variations to meet customer demand. As you can see from the screencap here, its new market value with competitive pricing that compares with opponents can more easily convert customers into sales. If the new bundle profit margin is within your target margin number, this strategy might scale up your store selling very fast.

In Lazada, all sellers except Redmart (retail) are eligible to create bundle deal promotions. Except for nonphysical products, e.g. digital products, all product categories are eligible to create bundle deals, as long as the products are complying with the product and listing policies.
Just keep in mind that the Lazada bundle promotion can't work with the Flexi combo promotion at the same time. If an SKU is being used on both Flexi combo and bundles, only Flexi combo promotion takes effect.
7. Lazada Seller Voucher
Lazada voucher is a promotion tool that product discount can be applied on the products, so basically it's a kind of coupon for Lazada sellers to increase conversion rate. 
In Lazada, there are 2 types of vouchers, which are seller vouchers and Lazada vouchers. From the naming you might understand, Lazada voucher is offered by the platform itself. On the other hand, sellers can create seller vouchers based on which products the sellers aim to apply to. The vouchers can be stored in the customer's wallet, so the customer can enjoy the discount automatically when she or he is checking out.
The great thing about vouchers is that it benefits sellers and buyers both ways. As you may have already noticed, Lazada plasters vouchers almost everywhere. You can find it on the website and they sometimes push the use of vouchers through email marketing. In the end, the sellers and buyers win at both ends. The buyer is able to save money whereas the seller gets to drive more sales to his products.
8. Lazada Free Shipping Promotion
Free shipping promotion tools enable sellers to create a campaign that attracts customers to convert and absorbs the shipping cost by the seller herself or himself. Basically, the seller can type in a budget she or he can absorb, and create the promotion period, condition (Purchase a fixed amount or above, etc), target market, and delivery option.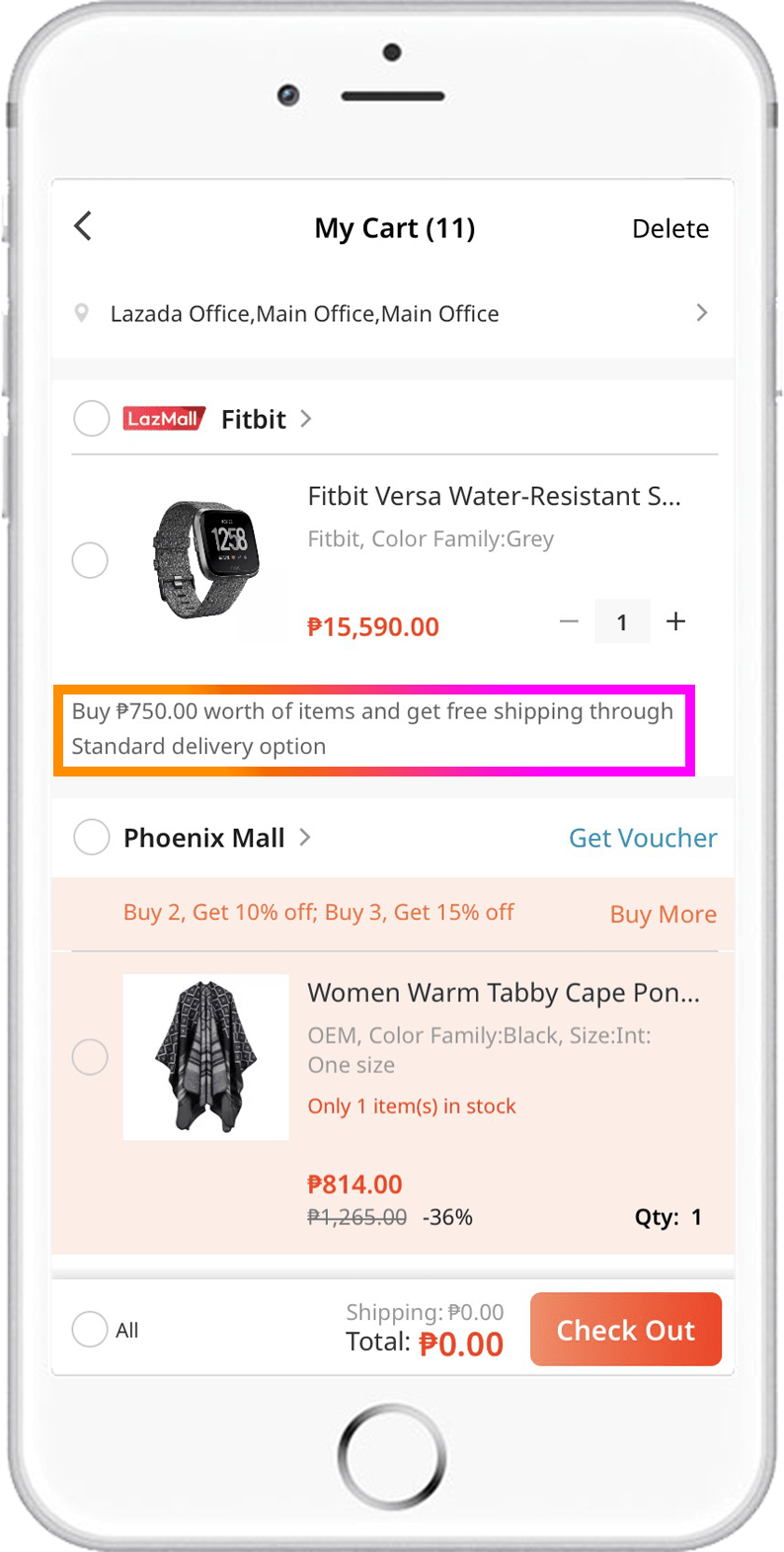 Shipping is a wonderful promotional element for almost every E-commerce store. It encourages customers to buy more than just a select number of products.
The regular scenario is that the customer would have to pay a certain for the shipping of his purchased products. Most of the time, a customer decides to buy just one or two items.
Of course, one of the goals of Lazada is to increase sales for all the sellers using its platform. With that, free shipping promotions serve as a tool to entice more sales.
9. Lazada Seller Picks
Seller Picks is a free feature that empowers eligible sellers to improve visibility for their products and boost product sales from search page results on both the Lazada website and mobile app. So as you increase your performance as a Lazada seller, you will have more opportunities to provide more visibility to your brand. 
Of course, this feature is not available for all sellers. Your eligibility would depend on selling performance. For example, 
The seller store good rating needs to be greater than 70%

The seller has more than 3 SKUs listed on the store

The seller can maintain a customer service response rate that is greater than 85%

Leverage seller voucher, store decorator, bundles, Flexi combo on the business to drive traffic and boost sales.
If you meet the criteria, you will receive a message or notification from Lazada once you make the cut, and how many product quotas you have to apply on the seller picks program. When you do, you will be able to choose products that you can add to the Seller Picks promotion of Lazada.
10. Lazada Store Decorator
It was mentioned in the previous video that for you to be eligible for the Seller Picks campaign, you need to have used the Store Decoration feature on your online store.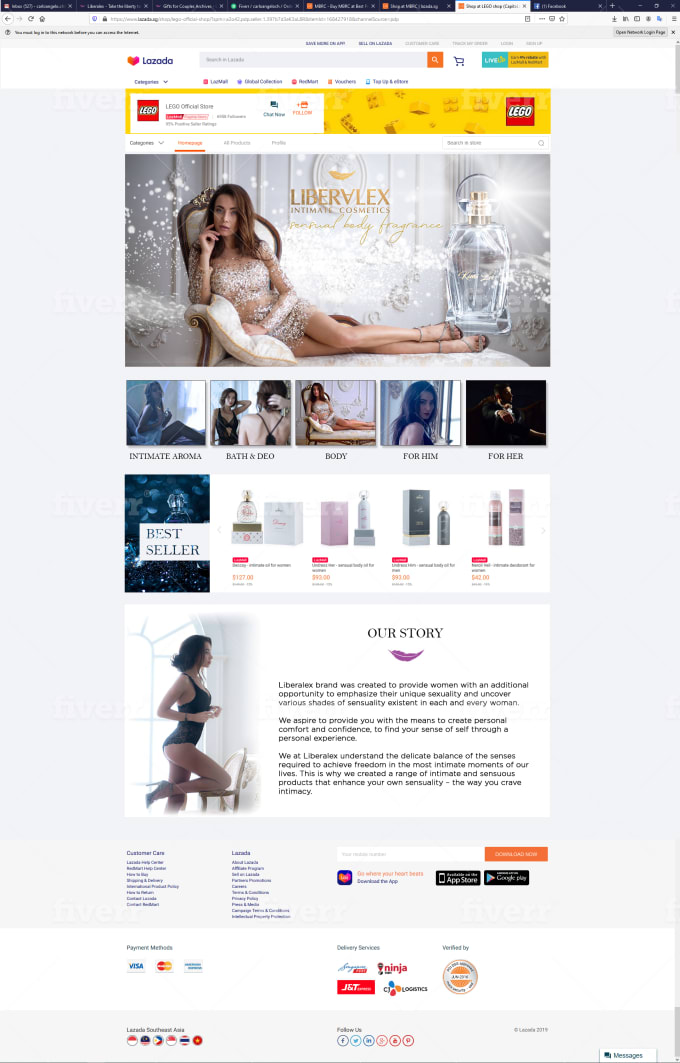 This is basically just a customization tool that sellers can use to make their business page more visually attractive. As you all know, as a seller, you need to not just sell products but also your brand. 
In the store decorator section, you can select the store page theme, which is quite similar to the Shopify theme template, but here it is much simpler to select and adapt. And you can select and add the product categories you're selling on the home page, choose the banners and video materials to decorate the pages, as well as you, build up a website by using WordPress or Shopify.
3 Reasons that sellers shouldn't leverage Google and Facebook ads driving traffic to Lazada seller store
From a financial perspective, it's not cost-efficient
I assume you're using Shopify to create a web eCommerce store. In terms of transaction fees, Shopify only charges sellers payment processing fees, which is 3.1% + 0.29 cents. However, Lazada charges sellers each transaction at least 3% – 6% fees, which is referral plus transaction processing fees. Thus, unless you only need to pay 3% thanks to your product category in Lazada, otherwise it reduces the profit margin per transaction.
Lazada vs Shopee: Which One You Should Start First in Southeast Asia
Be same with other marketplace platforms, sellers are not able to collect and accumulate the customer data from transactions. All data are hosted and managed by the platform, which implies you might have to pay fees to implement email communication and retargeting in the future.
So from the customer lifetime value perspective, if you're going to break even from the new customer's first purchase, and then upsell and cross-sell for earning profit from the 2nd, 3rd purchase. Drive sales from Google, or Facebook ads might cause you to lose these opportunities.
Less control for your brand and product
As you can see, giant eCommerce platforms tend to squeeze sellers more fees, like Amazon, and set up more strict policies on product listing and selling (product item out of stock, customer satisfaction metrics, etc). In the end, you would lose control of your online store, and it disables the flexibility and product selling in Lazada.
I hope you enjoy reading Lazada vs Shopee: Lazada Marketing & Lazada Seller Promotion 101: 10 Things to Do & 1 Thing Not to Do. if you did, please support us by doing one of the things listed below, because it always helps out our channel.
Support my channel through PayPal (paypal.me/Easy2digital)
Subscribe to my channel and turn on the notification bell Easy2Digital Youtube channel.
Follow and like my page Easy2Digital Facebook page

Share the article to your social network with the hashtag #easy2digital

Buy products with Easy2Digital 10% OFF Discount code (Easy2DigitalNewBuyers2020)
You sign up for our weekly newsletter to receive Easy2Digital latest articles, videos, and discount code on Buyfromlo products and digital software
Subscribe to our monthly membership through Patreon to enjoy exclusive benefits (www.patreon.com/louisludigital)
If you are interested in Amazon marketing secrets and 101, please check out the embedded article below
Amazon Is Eating Google's lunch? 6 Amazon Marketing Ads Opportunities