Consumer Electronics: eCommerce Marketing 101 and Tips for New Sellers
When the consumer electronics industry evolves, the CE eCommerce marketing evolves alongside it as well. The most groundbreaking technologies in the world are arriving every day in this CE sector electronics, it really challenges brands and sellers if you miss out something important out there. The coronavirus pandemic that has devastated the world for years seems to continue. eCommerce absolutely is benefiting from this virus.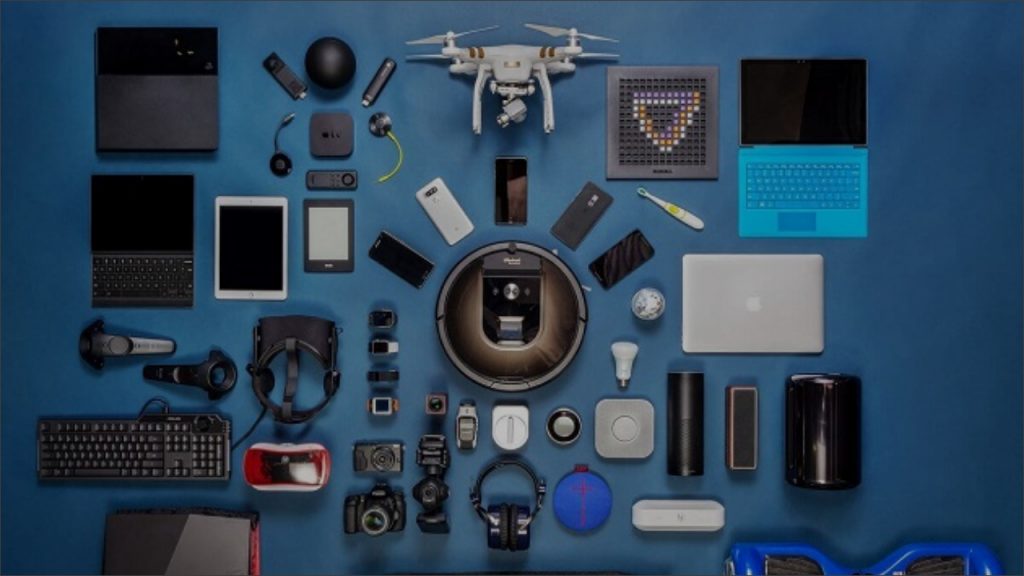 Many newbies are entering the eCommerce sector, and consumer electronics might be one of the easier entry spaces. Meanwhile, the demand is rising as well.
In this article, I would share my views and experience in CE eCommerce, and it particularly is good for new sellers in this space. By the end of this article, you can understand the common and special sides of CE, and learn what things you need to prepare and take care of in running a CE eCommerce business.
Consumer Electronics – Product Market Life Cycle
Consumer electronics and devices normally are born with a shorter product market life cycle than other products in the FMCG category. It's because the new models are coming up much faster than other FMCG products. iPhone, Samsung, and Huawei cell phone brands are convincing and typical cases. Basically, they have new models every year. And the new models are upgraded with new features, instead of just the package and outfit change.
From its introduction to decline, the lifespan of consumer electronics today is averaging 4-5 years. What's more, the product avg. pricing normally gets more pressure going down with more device options, upgrade features, and new models joining the battleground.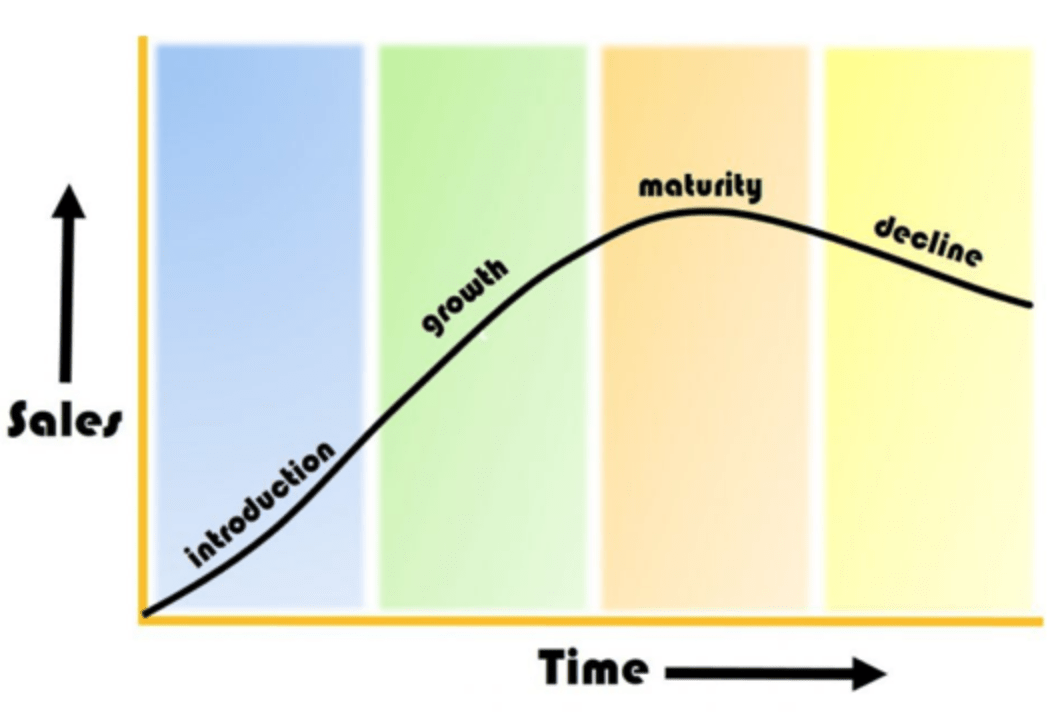 As a CE eCommerce seller, we not only think about the product itself's investment opportunities but also consider how long it can last. After all, if you are an investor, you instinctively react to how long a product holding period can be. For example, within a 5 years investment to sell this product based on the avg life cycle, you ensure it's profitable and that the cash inflow percentage is much bigger than cash outflow.
Since CE with a unique product market cycle, I try to consolidate four key points eCommerce sellers should refer to and strategize their business.
Research and develop the new features launched and lead the market – Brands
List more up-to-date products in the store to diversify options
Drive sales volume by earning thin profit and reselling credit (I will talk more about resellers in a moment in the reselling credit section)
Drive higher average. order value or AOV – Digital Marketing Strategy
Consumer Electronics – Consumer Needs
Customers usually get aware of new electronic products by the new features and functions. If the product is innovative and convincing, in the early stage and growth stage of the product cycle, customers are willing to pay more to try the product. Google Nest security camera with advanced AI and face recognition capability is the typical sample.
Being said that, CE is much faster than other products entering into maturity and decline. It's because of competition and technology upgrades very fast. Thus, consumers are very easily sidetracked by the new products and lower pricing products with similar features. It's one of the reasons why pricing is the key element in the CE sector. In this case, Amazon acquired Ring and the pricing position with great features is very competitive and good value for money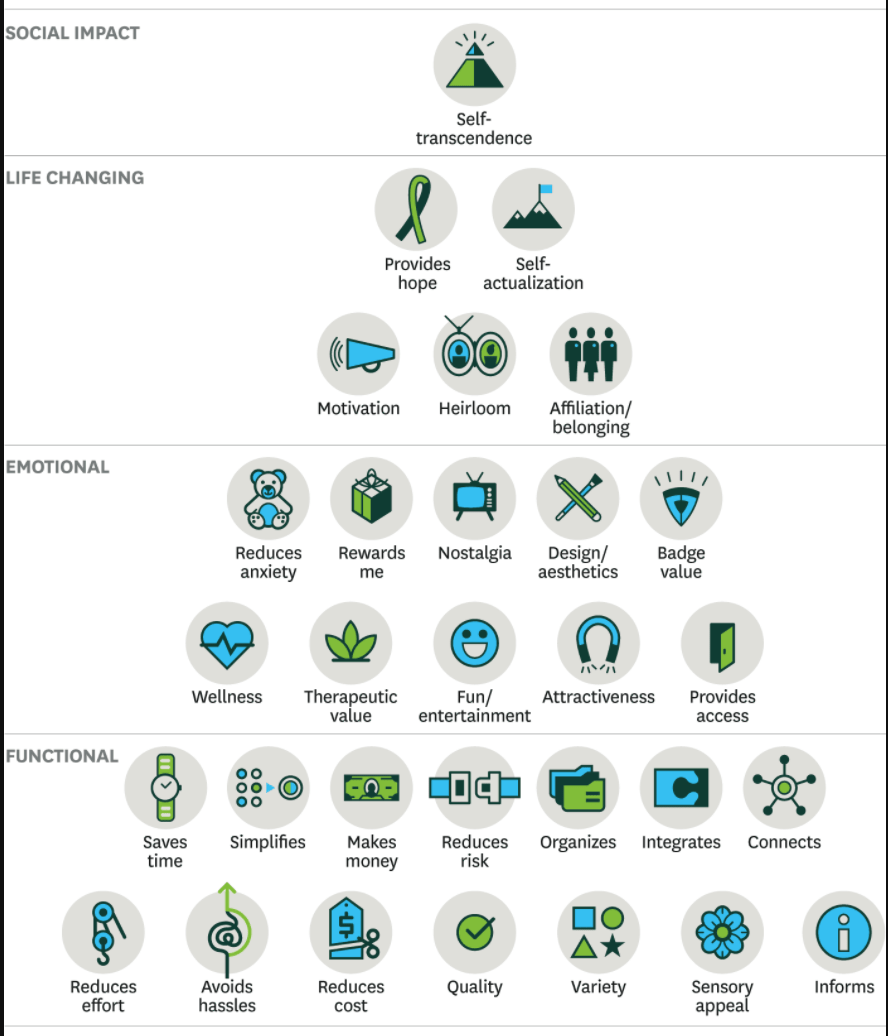 Having said that, in the maturity phase, consumers are not only just considering the features, after all, but they're also isn't a big difference. It might only be slightly better or worse. They also consider the software, and social identity using the product. The Apple iPhone is a typical case. The product is satisfying customers with the emotional level, life changes, and social identity impact by using lifestyle, mobile apps, and device security. What's more, the new iPhone device model launched in a way is the loyalty marketing strategy, which is for driving new customers and calling repurchases.
Then, if you are running a cross-border eCommerce business, tax, product exclusivity, and trust also matter to your customers. It very much depends on the country's import regulations, and the consumer perception.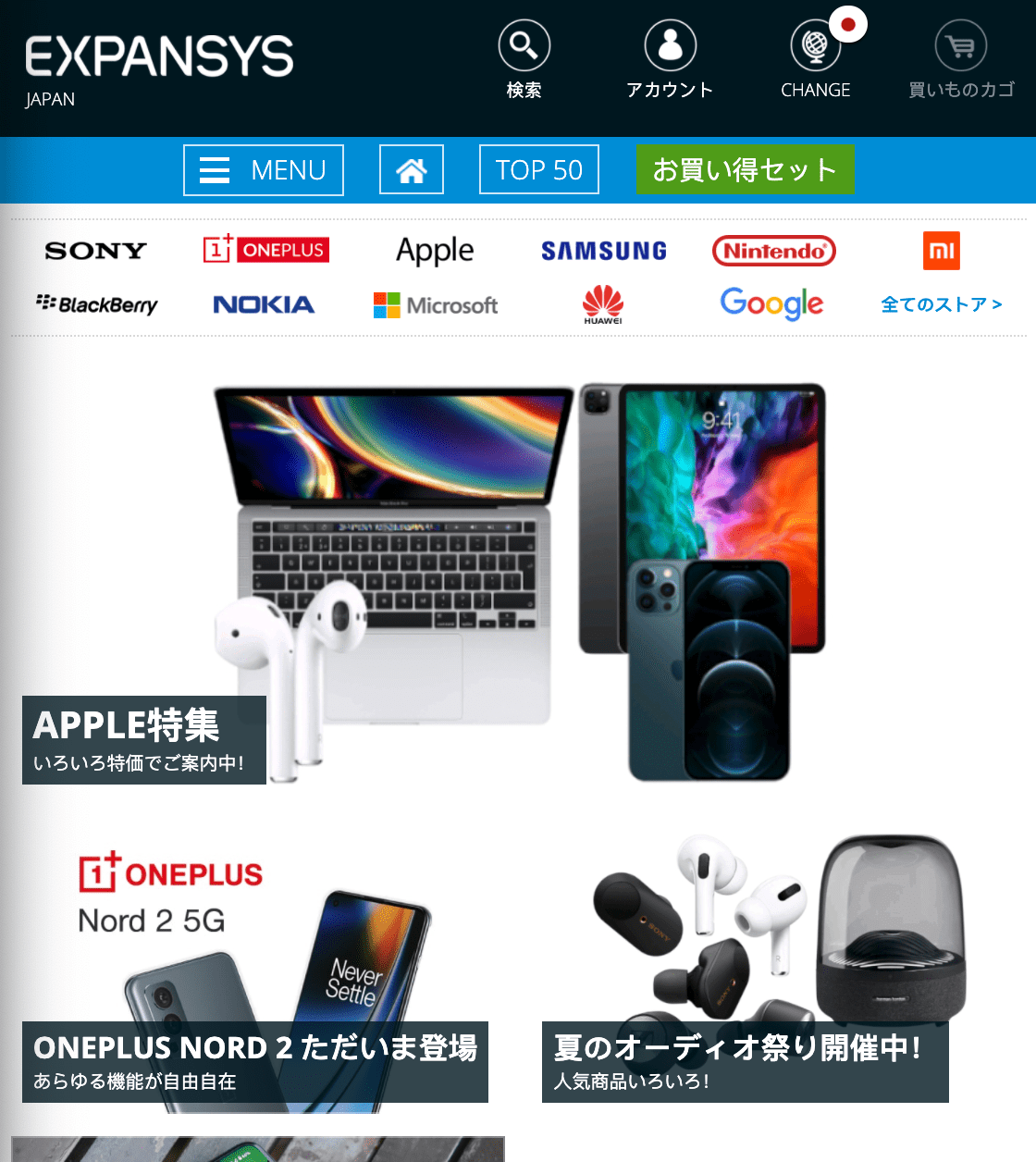 Take Expansys Japan for example. This website basically is reselling the brand mobile phones to different countries. The best-performing market in Japan. It's because you can find out the device pricing on Expansys Japan is tax excluded. It is much lower than Japanese buying in Japan. Consumers would take care of the tax themselves or themselves. In a way, it might be a way to avoid paying taxes. Or the pricing is even lower after paying the import tax. And the top 10 mobile phones include the iPhone, Samsung, Google Pixel, and Xiaomi. It reflects many consumers who like overseas brands instead of made-in-Japan.
Consumer Electronic – Type of eCommerce Seller
To any new sellers, it's better to start with and focus on one business and financial model at the early stage. No matter if you are doing either cross-border or domestic eCommerce business, you might have several commercial value propositions in eCommerce selling, such as DTC, wholesale, dropshipping, etc. However, it's not scientific to understand in and out, and it is not efficient to operate in parallel many models at the early stage.
Basically, there are three types of eCommerce sellers you can take into account. They are the Brand owner, reseller/distributor/agent, and affiliates.
Brands, who can have more control over the product development and pricing in the battleground
Resellers, who can leverage multi-brand products to offer customers, and earn profit without heavy investment in R&D.
Affiliates or dropshipping sellers, who can focus more on marketing, and start selling without any inventory stock, and the investment in product development and operation
For Amazon marketing, you can refer to the other article released previously, that is Amazon associate vs Amazon Fulfillment.
Brand New Products
In eCommerce, launching your owned brand products indeed has more benefits. You can not only control the pricing and quality of the product, but also you can have more channels to list the products rather than being controlled by regulations. For example, the Amazon marketplace doesn't allow you to sell its brand products. And some channels require you to upload the authorized reseller certification. On the other hand, branded products don't have this limitation.
Being said, branded products require you to have a certain business sense and experience in new product development, supplier management, and product launch marketing. In there, it deals with how to manage the cost and risk while investing in testing the new branded product outcome in a scientific way.
Here are two articles I shared before regarding this topic. For more details, please check out these articles.
OEM, Private Label, White Label, or Dropshipping? Tips for Product Sourcing for the eCommerce Store
OEM, Private Label, White Label, or Dropshipping – Tips for Product Sourcing for the eCommerce Store
Crowdfunding Kickstarter vs Indiegogo – Key Secrets of GTM Product Marketing to Succeed
Crowdfunding Kickstarter vs Indiegogo – Key Secrets of GTM Product Marketing to Succeed
Reselling Credit
Being a reseller basically is playing a distributor role to a brand. The more you can sell, the more you can earn. Normally, manufacturers would give you some credits if you can achieve a checkpoint of sales number within a period. You can use these credits to redeem the new purchase order. Therefore, it reduces the sourcing cost and increases the sales profit margin. Or you can leverage the cost investing on marketing as well
In consumer electronics of smart homes and mobile phones, there are many reseller programs. For example, Virtual Supply supplies the Amazon smart home collection, such as Ring cameras, Ring doorbells, etc. It offers a very competitive reseller pricing, and the MSRP doesn't have regulations.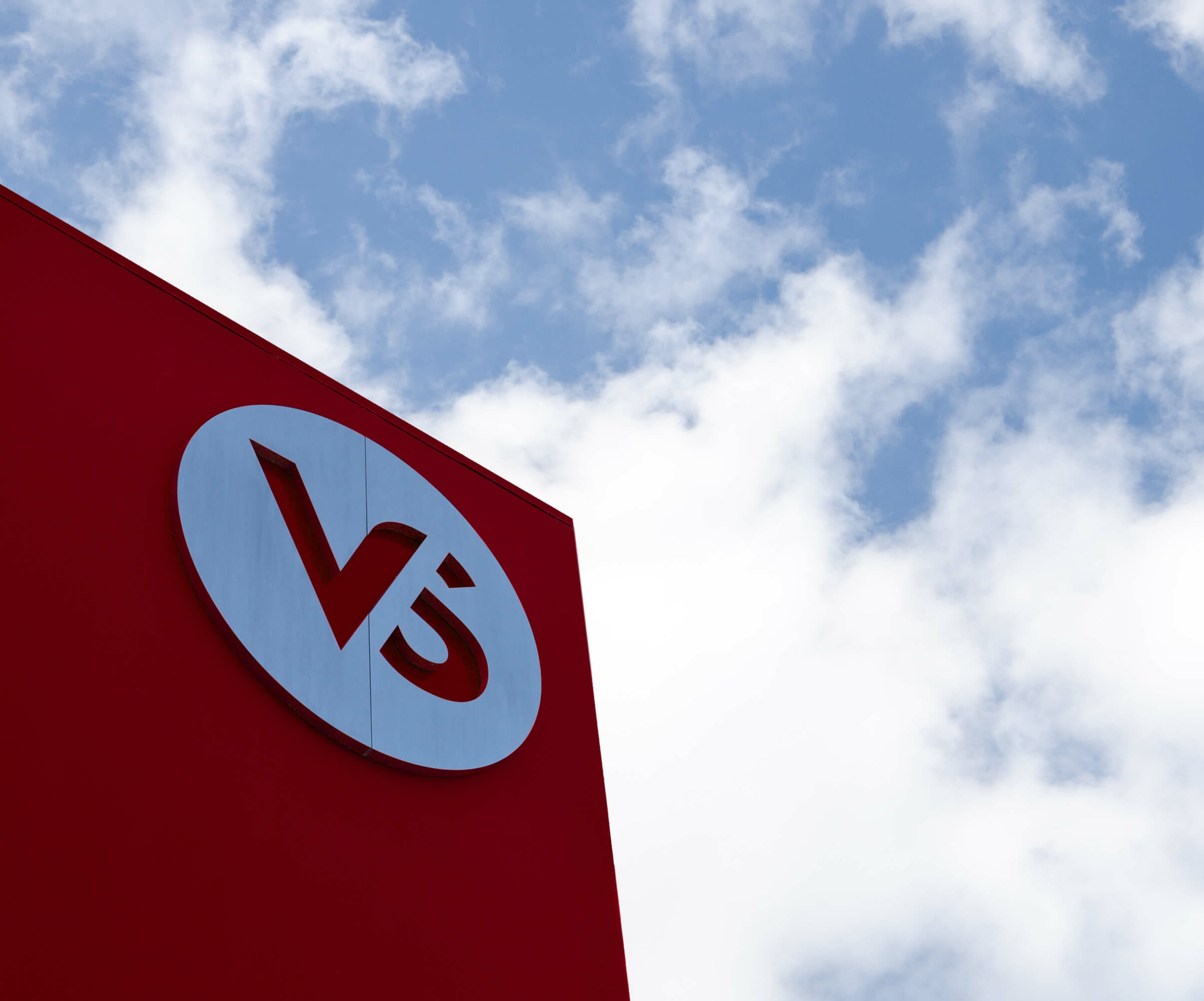 Google Nest, which is the competitor to Amazon in the smart home space, is very active to recruit made for Google and Google smart home resellers. For example, Synnex is the agent vendor assigned by Google, and it supplies a wide range of Google smart home collections, such as Nest camera, Google WIFI, smart lock, etc. Ingram Micro is another corporation supplying mobile phone and home security cameras, such as Samsung, iPhone, Arlo, etc.
Affiliate and Influencer
You don't need to manage product development and logistics. If you are a publisher, Instagram content creator, or a SaaS platform with an active customer base, an affiliate, and dropshipping model is a way for you to monetize the traffic and customer data. As normally the average order value of consumer electronics is high, CE media and content creators can earn stunning commissions.
As I have written some articles regarding this topic before, I recommend two articles, and please check out if you would like to explore more details.
Xiaohongshu or Redbook eCommerce Seller and Marketing 101 Guideline in 2023
Quantitative Financial Model
As a CE seller, this is one of the core parts you have to well prepare and keep updating. The quantitative financial model basically consists of 3 key elements. Cash outflow, cash inflow, and cycle period. Based on this mindset and techniques, you can create the P&L calculator, bundle deals, reseller program, funding, and so on.
In terms of the eCommerce business, I have written another two articles regarding these topics. They are the variable cost in eCommerce and Amazon price tracker. For more details, please check them out.
Selling Well But Be Losing Money? 7 Variable Costs Are Impacting Your Online Store Profit Margin
Chapter 17: Amazon Price Tracker, Get the Up-to-date Product Market Value Using ASIN, Oauth2Client, and Google Sheet
Consumer Electronics – eCommerce Marketing Strategy
It is a very interesting section I like the most in this article, although some are for brands, or some are for resellers. Being said, I believe it's a very good reference for new sellers like yourself, some points mentioned below. After all, sales and operation are the key parts you have to strategize and work hard on.
Brand online webstore
Being able to control things is the most convincing reason why you need to have a brand new eCommerce website. Just like if you are an agent, and reselling a ring security camera, obviously, Amazon professional sellers have no way to list the device on Amazon. It's because this is an Amazon brand, and it is not complying with the marketplace regulations.
It's more than that because a brand website can allow you to own your first-party data, be flexible to list any kind of products, and create content for generating organic traffic. They come from search engines, social media, referrals, emails, and so on. The point is in a way for free, although it needs investing time, manpower, and software. Being said that, this is your place and an asset to sustain monetization in the long term. So from a private equity investor's perspective, that holding period can make something stunning back.
Pricing Strategy
There is a saying that who can control the pricing, who can maintain the business competition in the consumer electronics section. It's true, as mentioned above, that CE product lifecycle normally is shorter than other FMCG products. People might be excited about the new features at the early stage, but very soon they start being sensitive to price.
As a brand, you might refer to the Amazon CE product pricing strategy. Basically, it's to maintain the official brand pricing in a high and stable position. Meanwhile, the Amazon resellers have more space to discount the device and grow sales.
Or you can refer to the Apple phone marketing strategy for maintaining pricing expensively. Basically, it's not only selling the device but also selling the lifestyle. It reflects on the strong App ecosystem, product design, and word of mouth.
Last but not least, diverse product collection, fastest product upgrade, and low pricing strategy can be the winner in the CE sector as well. Xiaomi is a typical case in the consumer electronics sector.
Bundles with branded accessories
Good value for money is an important mindset for any CE eCommerce seller. I believe it's the easiest way to increase sales and AOV. If you are reselling a ring security camera, you find that a Ring solar panel is pretty expensive. At the same time, the MSRP is not limited and the reseller purchase price is attractive. So, selling your brand new solar panel bundle with the ring security camera would have great market value.
This is the concept of bundle selling in the CE sector because normally the accessories from the official brand are very expensive, such as the iPhone case. Also, consumer electronic devices normally can not work alone well. For example, if you are a hiking YouTuber, a GoPro camera might be better for working with the body mount or stick. So, CE has a huge amount of opportunities on bundles apart from the price looking sexier.
Instalment and Warranty
For high-end and advanced CE devices, normally it's not cheap. Also, consumers can't judge if the device and components inside are in a good condition or not after they receive the delivery. It's unlike buying a T-Shirt and skirt, or a bottle of skincare. For CE products, of course, people need to use it for a while, and look and feel the functions.
Since this special feature is in this category, instalment option and warranty must be a key element in the purchase. It's for the purpose to shorten the consideration in the purchase journey and remove consumer concerns.
Loyalty Marketing
This is another interesting segment in CE eCommerce. Most of the time, using CE devices and being loyal to them is because of the added value, apart from the product quality. For example, people use the Macbook because of its App system (final cut pro, etc) that facilitates life and work efficiency. And the design can enhance the lifestyle. This is the secret weapon to renew Apple users and keep them buying new model devices year after year.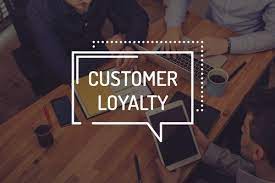 Another example is Google's Nest subscription. Smart homes nowadays are in the spotlight and the device ecosystem can fully change your lifestyle and upgrade the safety at home. Frankly, people can't feel and touch the device after having mounted it on the wall outdoors or indoors. In a way, they are not buying the device.
On the other hand, they are buying the functions and experiences. Google offers a monthly subscription for Nest users, where they can activate video storage features, face recognition, and integration with more devices. So this is the thing because security cameras hand off users to monitor who drop by, record their face, and open the door for known people using AI. This is the reason why people are loyal after having been using it.
Apart from the loyalty from product and consumer needs, prepaid and top-up are another popular loyalty approach. I would call this loyalty from commercials. Basically, the concept is to lock the money from the customer's future purchase. One of the typical cases is when a telecommunication provider gives a free iPhone to the subscriber if she or he can join the plan now for 3 years. Also, you can buy a Nintendo gift card from the e-store, and redeem it for more money on the game purchase in the future.
Refurbished Product Marketing
Another special thing in CE eCommerce is the refurbished device. You will not see refurbished skincare, or food, right? Even the refurbished clothing can work, it might be from the luxury sector.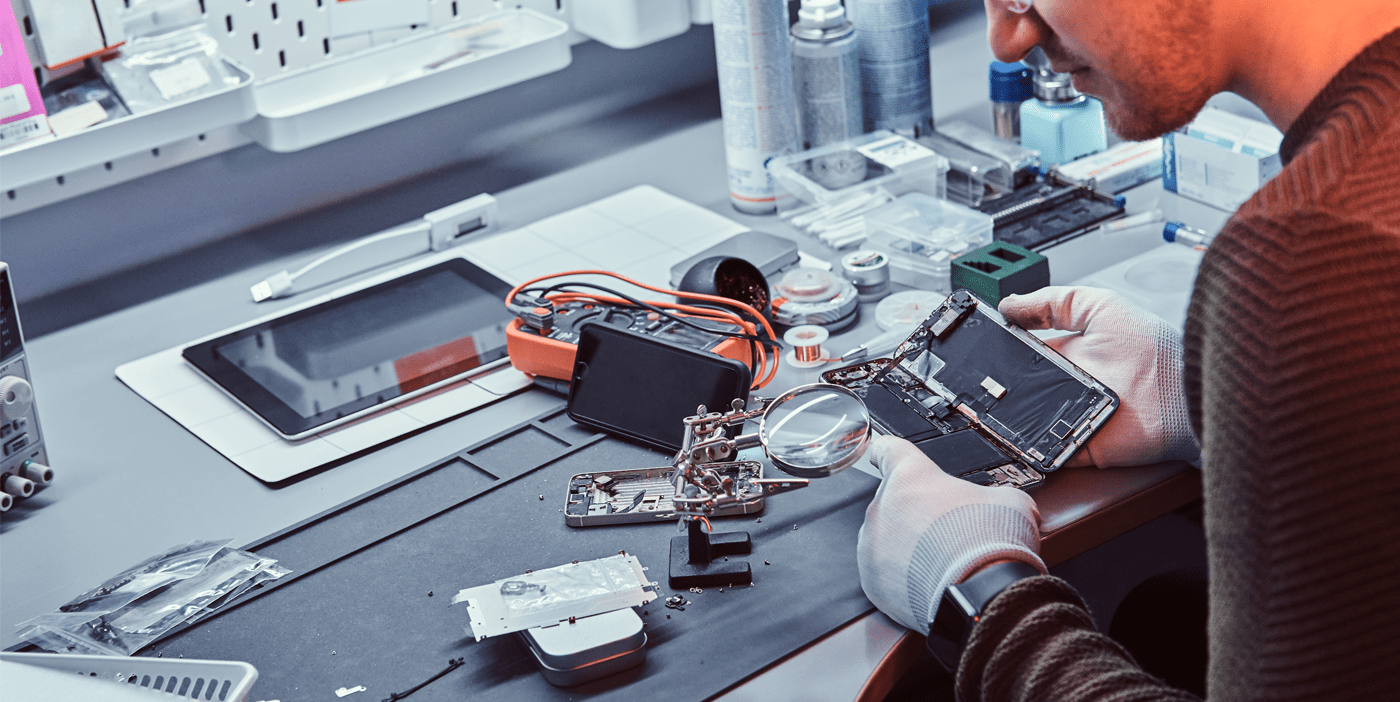 As an eCommerce seller, you would come across many cases regarding refund, or unluckily the product damage. Or you are also running a program to recycle the second device if you are a manufacturer or your business has talents.
Refurbished CE product selling point must be the price. Once you search for a product on Amazon, this kind of product listing can catch your attention, as the price is cheaper. What challenges eCommerce sellers in refurbished product marketing is the word of mouth. After all, customers can feel and touch the second hand, so in the purchase journey, they would check out the customer reviews, talk to the customer service, and confirm the refund policy.
Logistic and Fulfillment
Regarding logistics and fulfillment, it has a bunch of common things with other sectors. For example, CE sellers need to be familiar with the import, export, and channel category regulations, product certification, selling referral fees, etc.
Also, if you are a reseller on some brand devices and selling bundle deals, shipment and fulfillment are other things you need to deploy. For example, you get the reseller authority in the USA selling Amazon ring security cameras, but you source the accessories in China. And it might have a chance to ship the products separately to the USA and store them in a different warehouse. So you need to fulfill the order separately after the customer checks out.
In this case, you can refer to another article regarding a platform called ChannelAdvisor. You can learn how to automate this fulfillment process.
ChannelAdvisor – How to Centralise Managing Order Fulfillment, Inventory & Product Data for Multichannels
In the CE sector, brand new product releases and festivals can impact your inventory and replenishment management. For example, Prime Day, Black Friday, and Christmas is the golden timing to purchase consumer electronics for people throughout the year in the USA. Many brands would discount in that period, and you can see the store traffic and orders rise hugely. If you don't have inventory, that's a big problem.
Also, as mentioned, product upgrades and new product launches are so frequent in the CE sector. Keeping eyes on the brand activities if you are a reseller, and pay attention to your competitor if you are a brand. I think it's not difficult to lose customers if your reaction is too slow.
Avoid Bank Chargeback and Device Lost
CE brands and sellers are easily being the target from a hacker's perspective. As you know, the more expensive you are selling, the more frequently you would bump into hackers in your business.
So the thing is how to protect your business and avoid losing your device and the customer payment. After all, the device is not cheap, right? Here is about detecting the high-risk order.
I have another article regarding payment processors detecting high-risk orders. For more details, please check out.
8 Things to Look Into a Payment Processor for your eCommerce Website
I hope you enjoy reading Consumer Electronics: eCommerce Marketing 101 and Tips for New Sellers. If you did, please support us by doing one of the things listed below, because it always helps out our channel.
Support my channel through PayPal (paypal.me/Easy2digital)
Subscribe to my channel and turn on the notification bell Easy2Digital Youtube channel.
Follow and like my page Easy2Digital Facebook page
Share the article to your social network with the hashtag #easy2digital
Buy products with Easy2Digital 10% OFF Discount code (Easy2DigitalNewBuyers2021)
You sign up for our weekly newsletter to receive Easy2Digital latest articles, videos, and discount code on Buyfromlo products and digital software
Subscribe to our monthly membership through Patreon to enjoy exclusive benefits (www.patreon.com/louisludigital)